Hello from somewhere over the Atlantic!
This week I flew to Doha for the Qatar A350 inaugural flight, and will have a full report in the coming days. If you're following me on Instagram or Facebook you already know there were some interesting personalities on board, and I have some great stories.
---
Featured Stories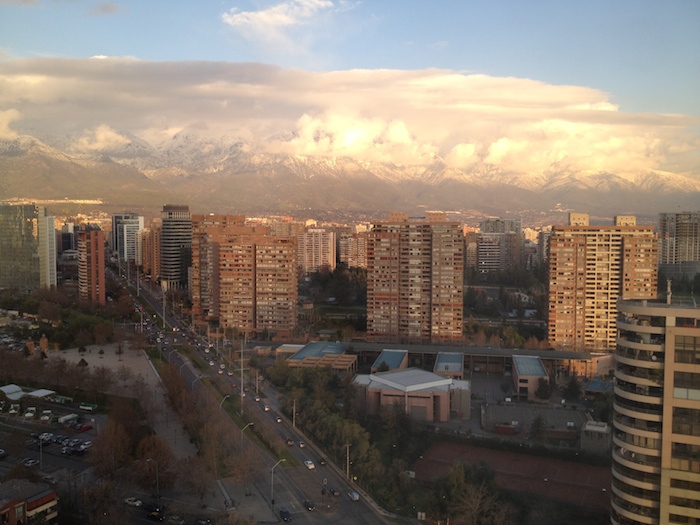 Typically I write about the best credit card bonuses, which is certainly key for long-term hobbyists. But if you're newer to the hobby, where do you start? How do you choose the cards that make the most sense for your travel?
---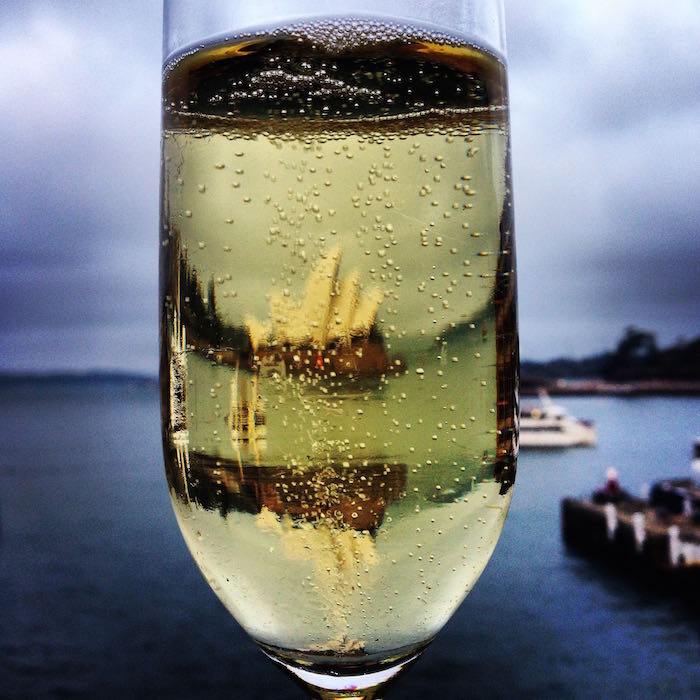 I know I'm not the only one accused of "not really traveling." And I assume if people say it to me, they say it to lots of others as well.
So I have some thoughts on travel, what it means to travel, and how we're all judging each other along the way.
The comments on this post are well worth the read, in my opinion.
---
This was such an incredible flight!
The food was fantastic, the crew phenomenal, and everyone went above and beyond to make this an incredible experience for my Dad.
Back-to-back Emirates A380 flights are hard to top, but he was still blown away!
---

TIPS: Earning Miles & Promos
35% Amex Transfer Bonus To Virgin America Elevate
40% Bonus On Purchased Hyatt Points (Targeted)
Best Travel Credit Card Strategy
Today Only: Alaska Passing On Fuel Savings With 10-20% Discount On Tickets
Ritz-Carlton Rewards Offering Double Stay Credits In 2015
Amex Platinum Airline Fee Credit Reimbursement Data Point
Who Should Get The Barclaycard Arrival Plus?
JetBlue Double TrueBlue Base Points Through March 8, 2015
SPG Amex Annual Stay And Night Credit Benefit
Amex Platinum Airline Fee Credit Reimbursement Data Point
Have You Won $100 (Or An Amenity Kit)?
TRICKS: Redeeming Miles
Official Statement From Alaska About Emirates Award Availability
How To Redeem Alaska Miles For Emirates First Class After March
Are Emirates First Class Redemptions Using Alaska Miles Going Away?
TRAVEL With Lucky
Best Etihad A380 First Apartment Seats?
Free In-Room Hotel Coffee: A Right Or Privilege?
The Hypocrisy Of The "I'm Cultured And You're Not" Crowd
I Was Emasculated At The Abu Dhabi Airport Security Checkpoint
Conclusion To My (Almost Private) Qatar Airways A350 Flight Saga
What To Do When You Notice Your Taxi Driver Falling Asleep?
Hmmm, So You Want To Involuntarily Deny Me Boarding, Eh?
Tips For Joining The Mile High Club?
An A319, A330, A340, A350, A380, And 777 Captain Walk Into A Bar…
Booked On A350 To Position For Qatar Airways A350 Inaugural Flight!
REVIEWS & Trip Reports
Review: Park Hyatt Melbourne
Silvercar LAX Review
Review: Singapore Airlines First Class 777-300ER Singapore To Melbourne
Review: Singapore Airlines Private Room Singapore SIN
Review: Westin Singapore
Review: St. Regis Singapore
NEWS & Updates
EVA Air 747 Retirement Video
Larry David Chimes In On Living In Hotels
So, How Was Elizabeth Gallagher's Round The World Trip?
Marriott Won't Try To Block Guest Wifi
All US-Bound Etihad Flights Now Use Pre-Clearance Facility
Emirates Not Honoring Chauffeur Service On Previously Made Bookings
Best. Hilton Ad. Ever.
Alaska Mileage Plan Sends Out MVP Gold Thank You Gifts
Does Starwood Compensate Hotels For Offering Your24?
Amex Fine Hotels & Resorts Adds Free In-Room Wifi Benefit
Etihad Will Review Tarmac Delay Policy After Insane Delays
Which Flights Use Etihad's Abu Dhabi Pre-Clearance Facility?
---
I'm headed to Tampa this week, and am looking forward to some downtime with my parents before the next adventure.
Hope everyone has a safe and enjoyable week!