On the PR front, Etihad's year certainly hasn't been off to a good start after they dealt with some torrential fog in Abu Dhabi, which more or less crippled their operations.
The two stories that went most viral include:
While delays during bad weather are pretty common, it's the way that Etihad handled it that caused the most criticism. In the US we have the four hour tarmac rule, whereby after four hours on the tarmac passengers have the option of deplaning. In the case of the Etihad flight, it seemed as if the passengers were more or less being held hostage, as they had no option to deplane.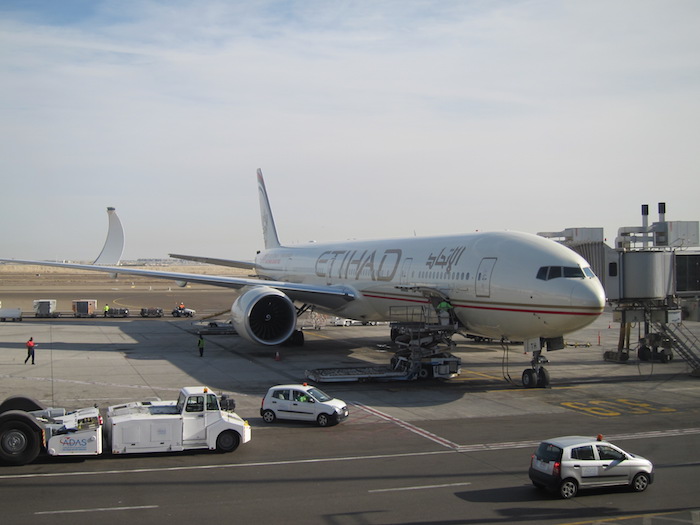 Anyway, USA Today has an article about the situation, including a quote from an Etihad spokesperson who claims that Etihad is reviewing their policy on delays:
Etihad Airways "has announced it is to review its policies on the length of time aircraft can remain on the ground, with passengers aboard, while waiting for a takeoff slot," airline spokeswoman Katie Connell said in an e-mail. "While the departure of passengers to their onward destinations was a priority over the weekend, (Etihad) has acknowledged customer concerns and has committed to a review of its procedures as soon as is feasible."
I'm not sure I follow the part about reviewing the "procedure as soon as is feasible." This should be a priority, and should happen now, in my opinion.
It's amazing how long airline contracts of carriage are. They're basically as long as The Bible, and talk about all the obligations of passengers to the airline. However, they're oddly vague about the obligations of the airline to the passengers. I mean, for the most part they don't even set a timeline for when they'll get you to your destination. If you book a non-refundable ticket they can get you to your destination on-time or a month late — as far as the contract of carriage is concerned, they're upholding their end of the contract either way.
It's time for airlines to either self-police with published policies, or absent of that, for more governments to step in and create rules for the airlines.