I'm rarely in one timezone for more than a few days, so I'm often asked how I deal with jetlag. The answer is coffee. Lots and lots and lots of coffee. All day. Every day.
That's why I write quite a bit about hotel coffee. When you're jetlagged and constantly in different timezones, you notice the oddities of how different hotels approach coffee.
Some hotels offer crap in-room coffee.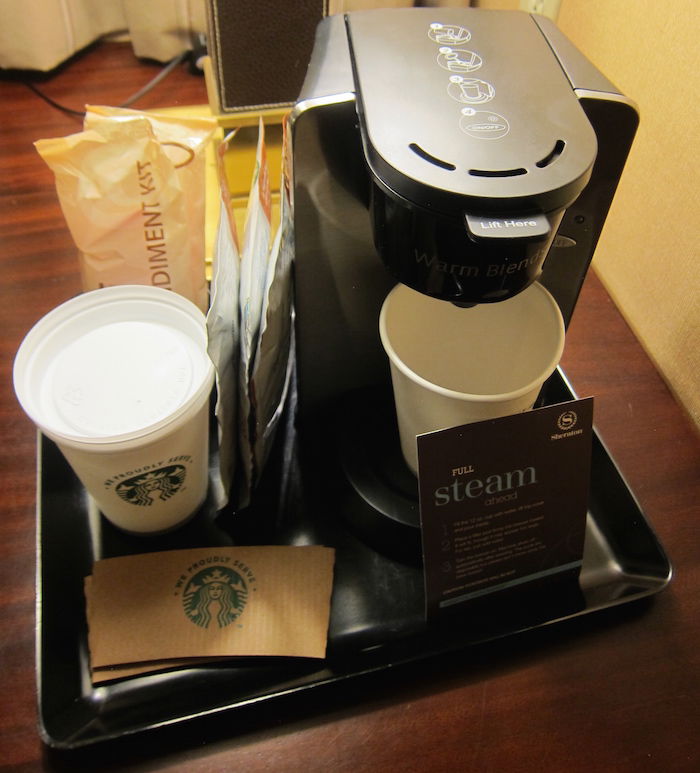 Some offer good in-room coffee.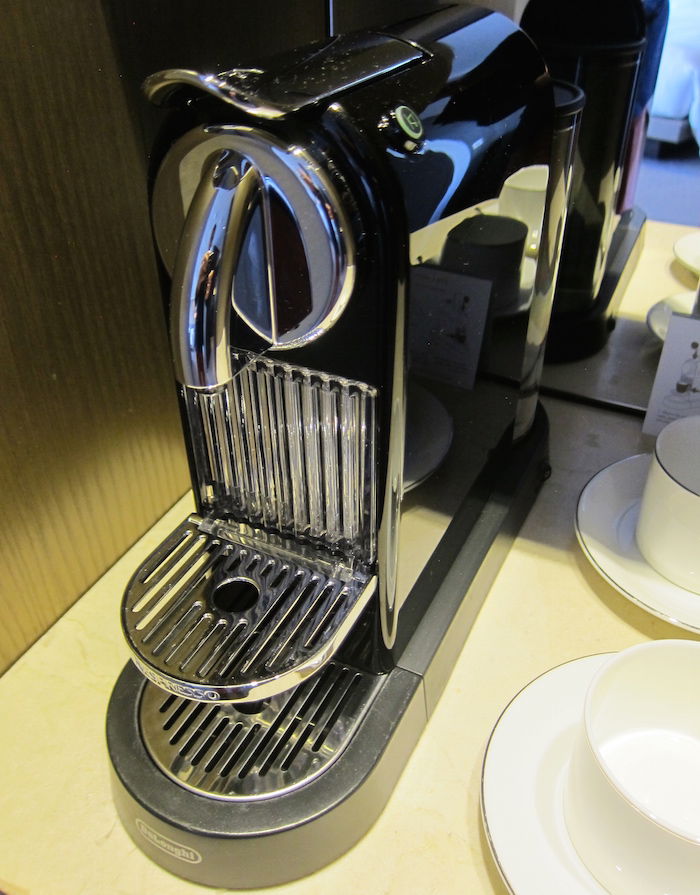 And some offer coffee in the lobby.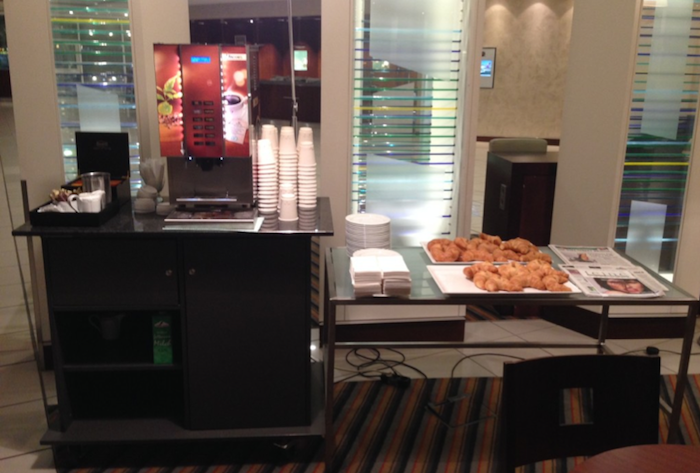 But here's a first for me. I stayed at the Sheraton Frankfurt Airport last night, which is one of my favorite airport hotels. They have an awesome club lounge, and the picture of the coffee setup above is actually from the Sheraton, so I really appreciate that they have complimentary coffee and croissants in the lobby starting in the wee hours of the morning.
This morning I wasn't even awake enough to go to the lobby to get coffee, so fumbled around with the coffee machine, though struggled to find the pods.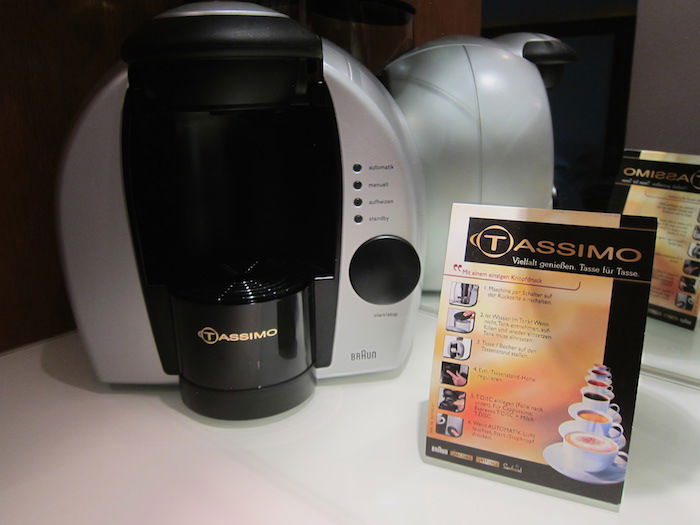 Then I looked in the minibar, where they were located, right next to the condoms.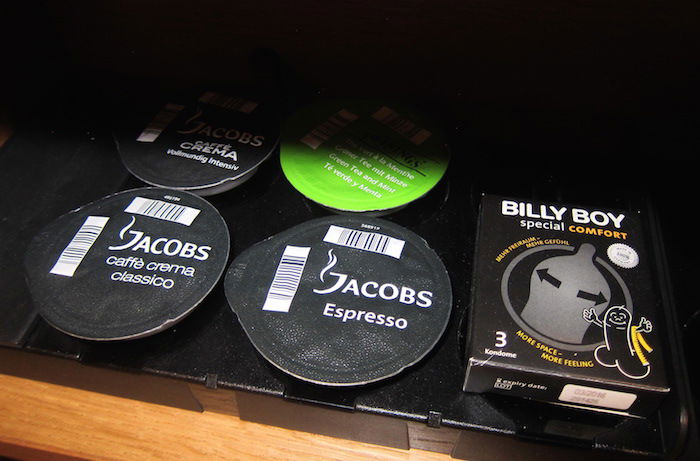 And they cost 2.50EUR each!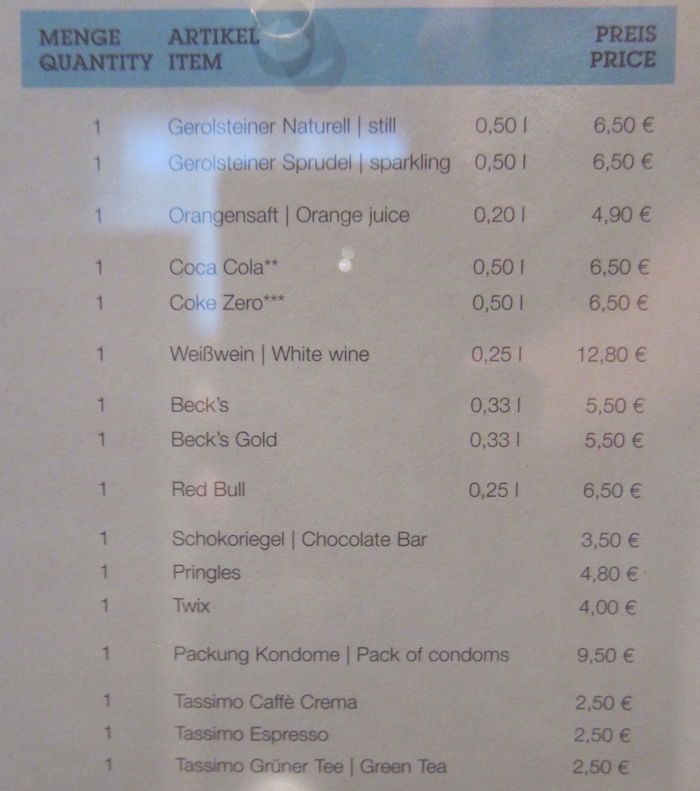 Which got me thinking… is free in-room coffee a right or a privilege? And does it make any difference that the hotel offers free coffee and croissants in the lobby? Have you ever seen another hotel that charges for in-room coffee?
Personally, while it caught me off guard, I'm appreciative of the hotel offering coffee and croissants in the lobby, so don't mind this too much. Though I'd probably be miffed if there were no option for free coffee anywhere. Ain't no such thing as hospitality without caffeine!