Er, hotel club lounge.
So I'm staying at a certain Heathrow Airport hotel where the Qatar Airways crews also happen to stay. Now, you don't even have to open your eyes to realize that they stay here. Instead, five times a day the lobby smells like Bath & Body Works, and that's how you know the crews have arrived.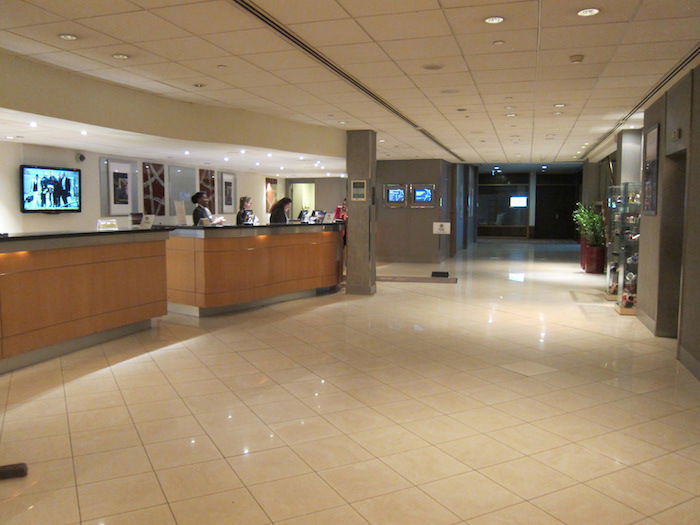 It's pretty common for captains at many international airlines to get hotel club lounge access during layovers.
When I visited the club lounge I noticed that it was basically just me and some Arabs, and eventually I connected the dots — they were all Qatar Airways pilots.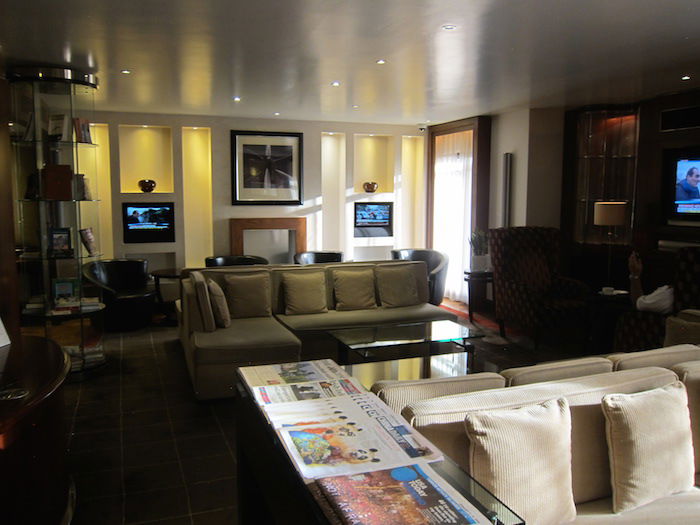 Last night I was in the club lounge, and it was literally just me and six Qatar Airways pilots. I sat in the corner with my laptop, while they sat at the longer table with eight chairs.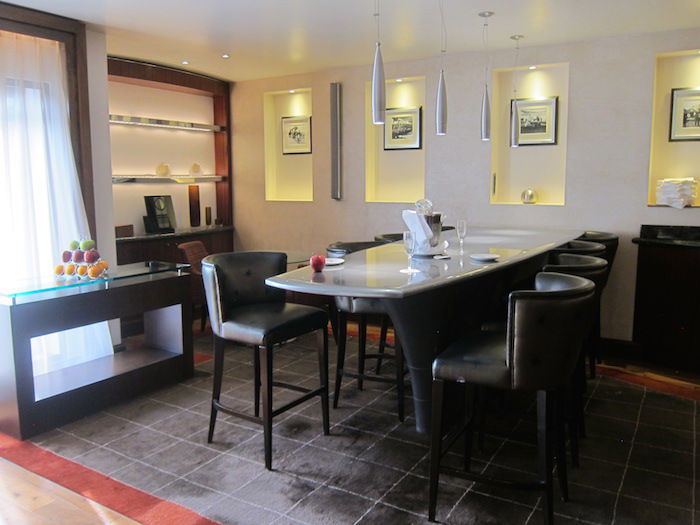 The dynamic between them was absolutely fascinating.
At the beginning there were four of them, and they were just chatting in Arabic. The only thing I heard in English was "A380," "A319," and "777." One guy clearly had the confidence of a human tripod, so not surprisingly he was the A380 captain.
Eventually another guy walked into the lounge, and they did a round of introductions. They didn't know one another, but they all introduced themselves by their aircraft type.
Then another guy walks into the lounge, and I hear him say "A350." The other pilots nearly fell out of their chairs when they heard that, and one responded with "aren't you supposed to be in Toulouse?" As it turns out he operated that mysterious A350 flight that I was hoping to hitch a ride on, as Qatar Airways is doing some noise testing at Heathrow.
Things then took a turn for the more interesting. A British guy walked in, and he clearly knew one of the pilots, but not the others. He introduced himself to the other pilots, and explaining he flies the A340. One pilot was kind of nice to him, a couple sort of acknowledged him, and one literally refused to shake his hand or acknowledge him. It's pretty normal for there to be cultural clashes among cockpit crews, and that seemed to be the case here.
Overhearing their conversation was really interesting. Topics of discussion included:
How America is basically at fault for everything
The A350 and impact it has on the airline
How in 20 years there won't be pilots anymore and planes will fly themselves
How they should sleep on this trip to be most well rested (these were all senior guys, you'd think they would have their routine down by now) 😉
His Excellency didn't even come up!
Anyway, I know I'm kind of weird, but one of my favorite things at airport hotels is guessing who is airline crew and which airline they work for. In this case it was apparent, though I found the dynamic between the pilots to be interesting. Many pilots are notoriously introverted and don't hang out with their colleagues on layovers.
In this case it was the opposite extreme, where several pilots from different flights all hung out together. And there was an inherent hierarchy in the group based on which plane they flew. Perhaps a coincidence, but the A380 captain was dominating the conversation, while the A319 captain just kind of sat there.
Are my Saturday nights exciting or what?! 🙂