On Thursday I wrote a post entitled "Are Emirates First Class Redemptions Using Alaska Miles Going Away?"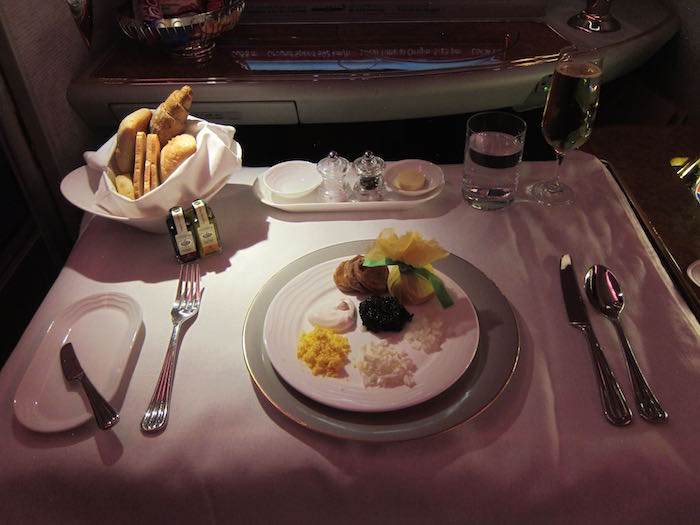 Basically Alaska Mileage Plan doesn't seem to have access to any Emirates first class award availability for travel after March 28, 2015. Travel in Emirates first class is one of my favorite uses of Alaska Mileage Plan miles, so it would be a real shame if that opportunity went away.
I had reached out to an Alaska spokesperson earlier in the week regarding the situation. While Alaska didn't initially seem to be aware of the availability discrepancy, they are now, and are reaching out to Emirates to try and rectify the situation, which they believe to be a glitch.
Here's an official statement from an Alaska spokesperson regarding the situation:
First thank you for bringing this to our attention. When you first contacted me, we thought that perhaps your search return was limited because of the original query. However, in digging deeper into this issue, we learned that we were wrong and quickly launched an investigation with our vendors to identify and try to resolve what we believe is a system glitch. We have a strong partnership with Emirates and our mutual customers have been enjoying award travel on both airlines fora number of years. I assure you that Mileage Plan™ members have been able to book First Class awards on Emirates without issue and we are working to restore that functionality. We apologize for any inconvenience this is causing our customers and assure you and your readers that we are working with Emirates to resolve the technical glitch and hope to have it fixed soon.
I'll keep you guys updated as soon as I know more, and I appreciate Alaska digging into this further. Let's hope this is all just a glitch and not an indication of things to come!