Following up on my previous two posts:
I checked in for my flight yesterday: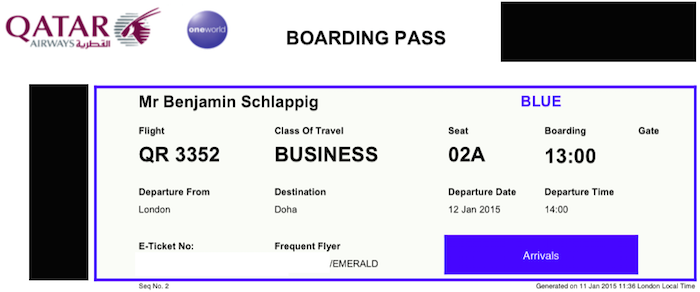 And was about to head to the airport this morning, when I saw that I had a "schedule change" on my itinerary.
Here it is on Qatar's website:
And on BA's website:
Apparently my original flight "DOES NOT OPERATE."
The way I look at it, I have two options. I can stay in my hotel room…
Or I can go to the airport and have some fun…
Anyone care to guess which option I'm going with? 😉
I have a couple of friends booked on the flight as well, so this should get… interesting.
Any lawyer types care to chime in on EC261/2004? Specifically Article 4 & 7? Now, I don't actually plan to pursue that, but from a theoretical standpoint it seems like it doesn't matter why you're denied boarding.
Grab some popcorn and happy Monday, folks!