I'm not in the business of trying to defend myself. I put what I have to say out there. If people like it, great. If people don't like it, that's fine too. The world is full of all kinds of people, and what I do know is that tens and tens of thousands of people visit my site everyday, and that number is growing substantially every year, even after writing this blog for seven years.
I write where I can add the most value
I'm often told by people "well you don't actually travel, you just stay in hotels and fly." And if that's someone's impression, that's fine. As I've explained in the past, the focus of my blog is the journey and not so much the destination.
Why? Because I think I offer one of the best resources out there about the premium cabin travel experience. Admittedly it's a niche market, but I think I do it very well.
Conversely, no matter how hard I tried, I could never offer as good of a resource about destinations, because there are so many other great resources out there. I only have so many hours in the day to "work," and I choose to dedicate those to the things where I can add the most value.
But this post isn't to defend myself, but rather to share some thoughts on the judgy crowd, because I know I'm not the only one accused of "not really traveling." And I assume if people say it to me, they say it to lots of others as well.
The greatest lesson I've learned from travel
I've been to well over 50 countries and spend more than half my time outside the US. And I think all of that has really taught me one simple lesson – don't judge others.
There's that first time you visit a third world country and your first thought is often "oh my goodness, I feel so bad for them. Everyone should be able to live the way I do."
But after a while you view things differently, because you no longer look at your way as correct and everyone else's way as wrong. You start to see the poverty in much of the third world through a different lens. You realize that in many ways they actually have their priorities in order much better than we do – taking care of family and friends.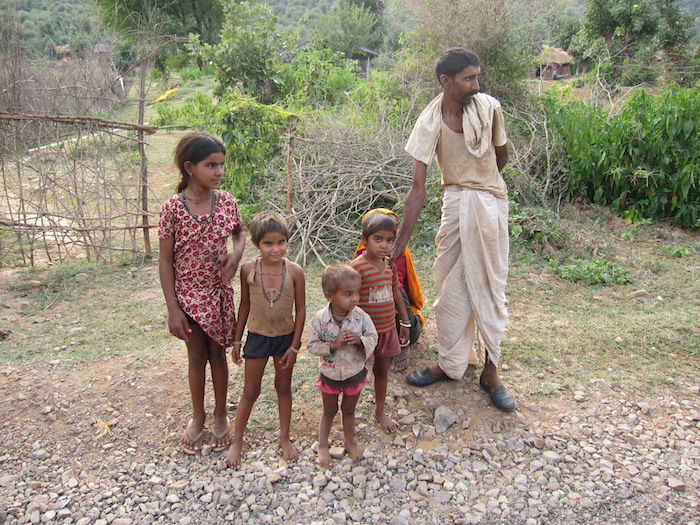 A different, but not necessarily worse, life…
Is life in the first world really the "golden standard" that should be aspired to? Just go to a chain restaurant anywhere in the US where you see a family of four with a teenage daughter texting all of dinner, and a pre-teen son playing his handheld game console. People don't seem to spend much time together, and overall don't seem to be very happy. Don't get me wrong, everyone deserves clean water and food, but is someone that makes $500,000 a year in the US really happier than someone that makes $5,000 a year in a developing country?
Which is all a long way to simply explain that I've learned the best thing I can do for my sanity is to not judge people. Not just people in other cultures, but friends, family, and even those I don't really care for. Because it's outside of my control, and there's nothing I can do.
If others take a different approach towards travel, that's fine. You have the crowd that says "well you're not cultured unless you spend half your trip eating off food carts." You have the crowd that says "you don't experience a city unless you visit a dozen museums." And it's great if you feel that way for your travel, but to say that applies to others as well defeats the actual purpose of what there is to learn from travel, in my opinion, which is tolerance.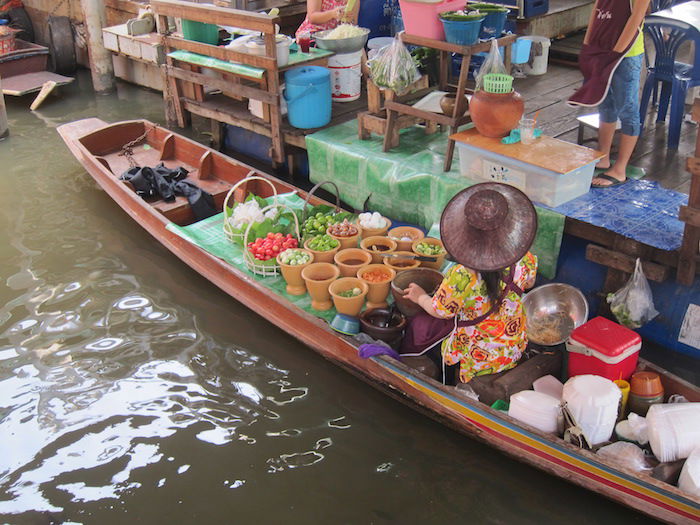 This view can make you happy…
And maybe I'm being a hypocrite here as well. You could argue that I'm judging those that are judging. And maybe that's wrong. 🙂
But I just think there's something to be said for letting other people do travel the way that they want to. We're all responsible for our own happiness, whether we achieve that through spending 14 hours a day in museums, eating our way through a city, or on the other extreme sitting in a hotel club lounge all day (which isn't me, but I'm saying there's nothing wrong with that either).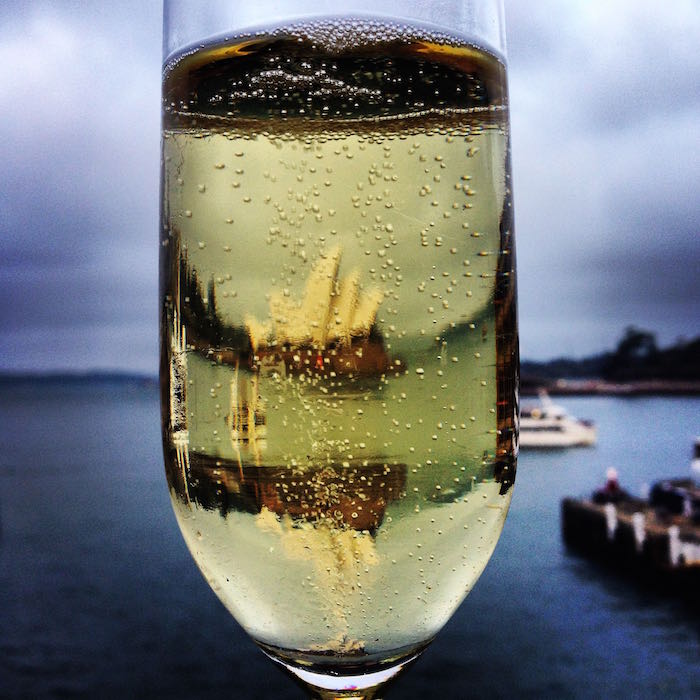 This view can make you happy as well…
A reader left this comment on a post yesterday, which made me laugh:
Man, I'm with you. When he posted the round-the-worldl trip review with his dad, I was struck by the fact that they spend almost all their time in the air and didn't spend enough time on the ground in any one place to do anything. I thought: wow, that's a pretty depressing trip. Flying first and biz class is nice and all, but it's also like being in a tiny hotel room with a dozen strangers of far too long.
First of all, I'd argue if four days in Dubai, two days in Singapore, two days in Melbourne, and four days in Sydney isn't enough to see "anything" then you're not doing it right. 😉
But my dad and I had the time of our f*cking lives on that trip. Like, never in my life have I smiled as much as on the trip I took with my dad. It's something neither of us will ever forget, and if I'm fortunate enough to be around in 50 years, it'll still be at the top of my mind.
So if, as you say, that was achieved by not doing "anything" and just sitting in hotels and on planes, then maybe you should give it a try sometime. 😉
Bottom line
We're all responsible for our own happiness. So judge people if you'd like, but don't do it under the premise of being more worldly than them, please.
Can't wait to hear what you guys have to say (yes, even the peanut gallery). 😉