After four nights in Venice it was time to head to Milan. We took Trenitalia for this journey, which is the primary rail operator in Italy. This was our first of two train rides in Italy, and I was impressed by the comfort, value, and punctuality, offered by Trenitalia.
Let me say upfront that Trenitalia business class isn't much to get excited about. However, our next train ride was in Trenitalia executive class, which was downright amazing, so stay tuned for my review of that.
Booking Trenitalia business class tickets
Trenitalia has several direct trains every day between Venice and Milan, which take around 2.5 hours. We decided to take a train that was scheduled to depart at 10:48AM and arrive at 1:15PM.
Trenitalia has all kinds of fares available, and for our journey there was a "ME&YOU" special, offering a discount if you're traveling with someone. The total cost of our business class tickets for two people was 89.60 Euro, which comes out to 44.80 Euro per person. As you can see, the premium for business class is pretty modest, so we thought it was worth it.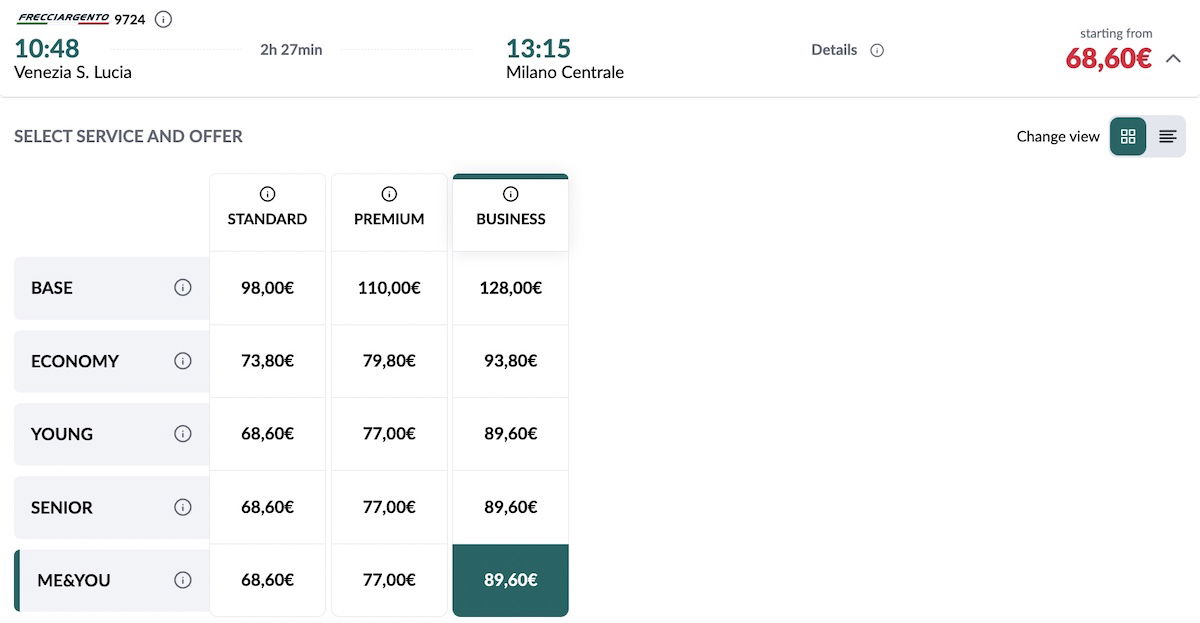 We ended up spending an extra 2 Euro per person to select seats, so we could get seats facing one another with a table in the middle. However, this ended up being unnecessary, as the train wasn't busy.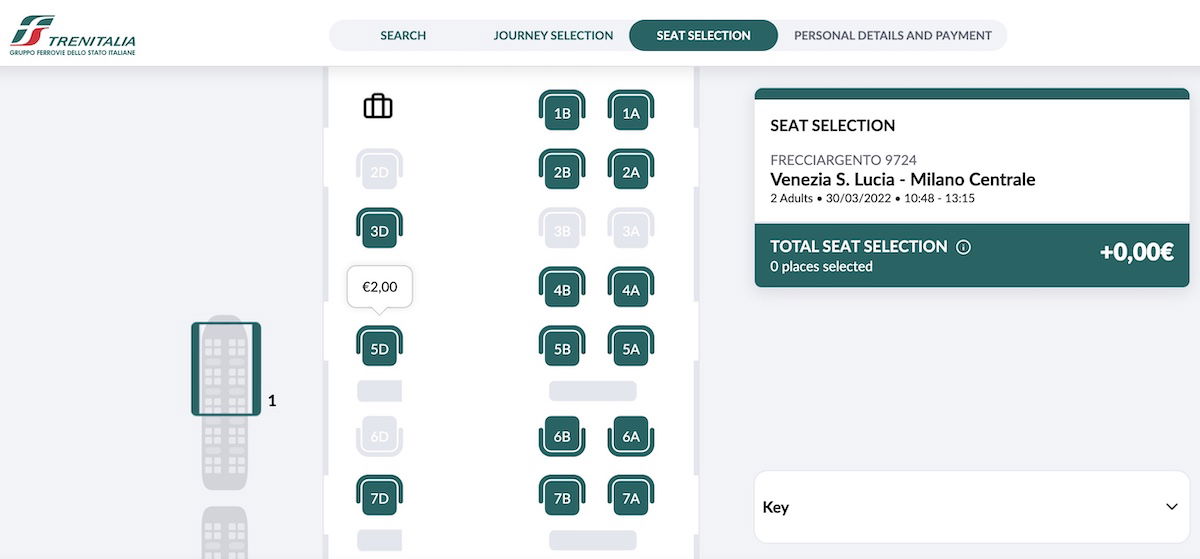 Venice Santa Lucia train station
We took a water taxi from Gritti Palace to Venice's Santa Lucia station, which took about 15 minutes. One big advantage of taking the train rather than flying is that you don't have to go back to the "mainland," as this train station is located in the "island" part of the city. Not your typical train station taxi stand, eh?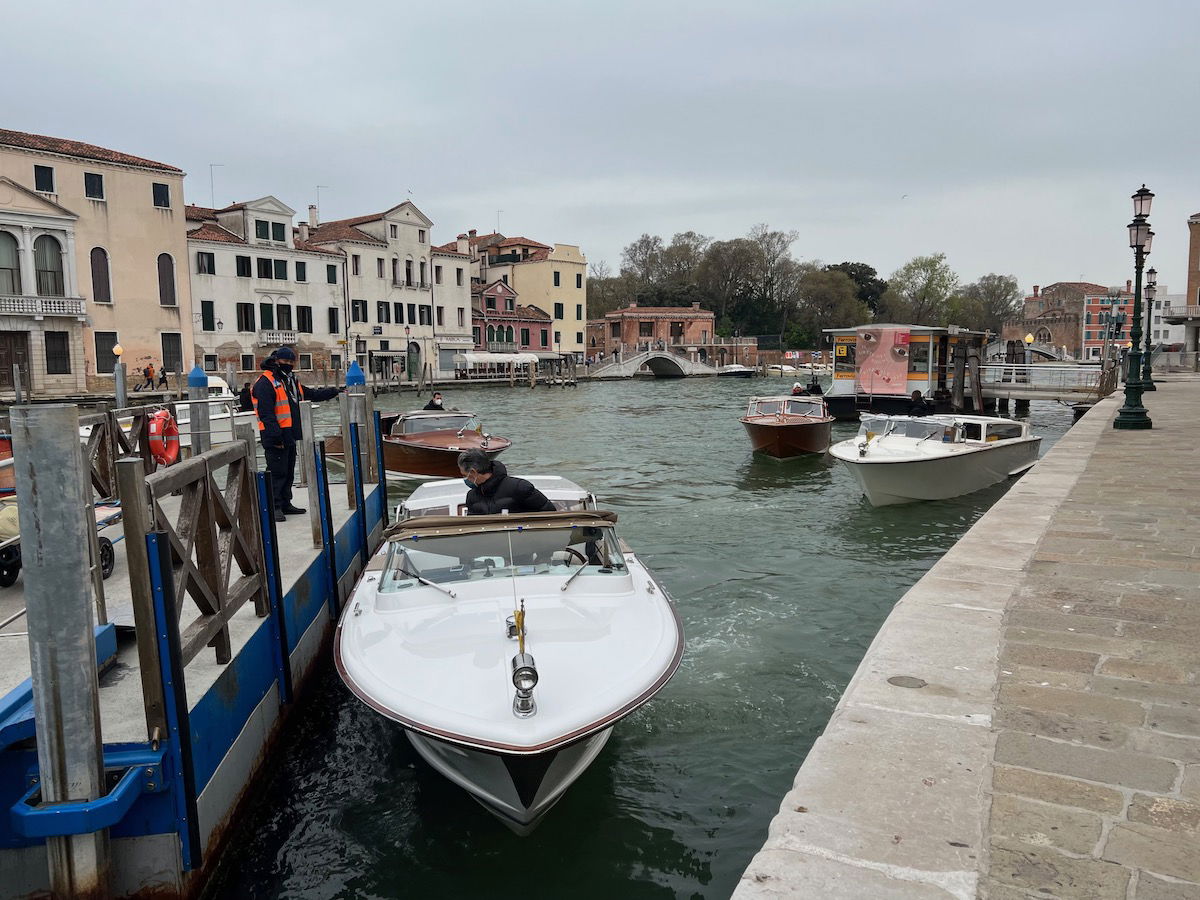 We arrived at the train station around 30 minutes before departure, which was probably unnecessarily early (but we didn't know what exactly to expect). The train station was quite large, but not nearly as big as the one in Milan, for example.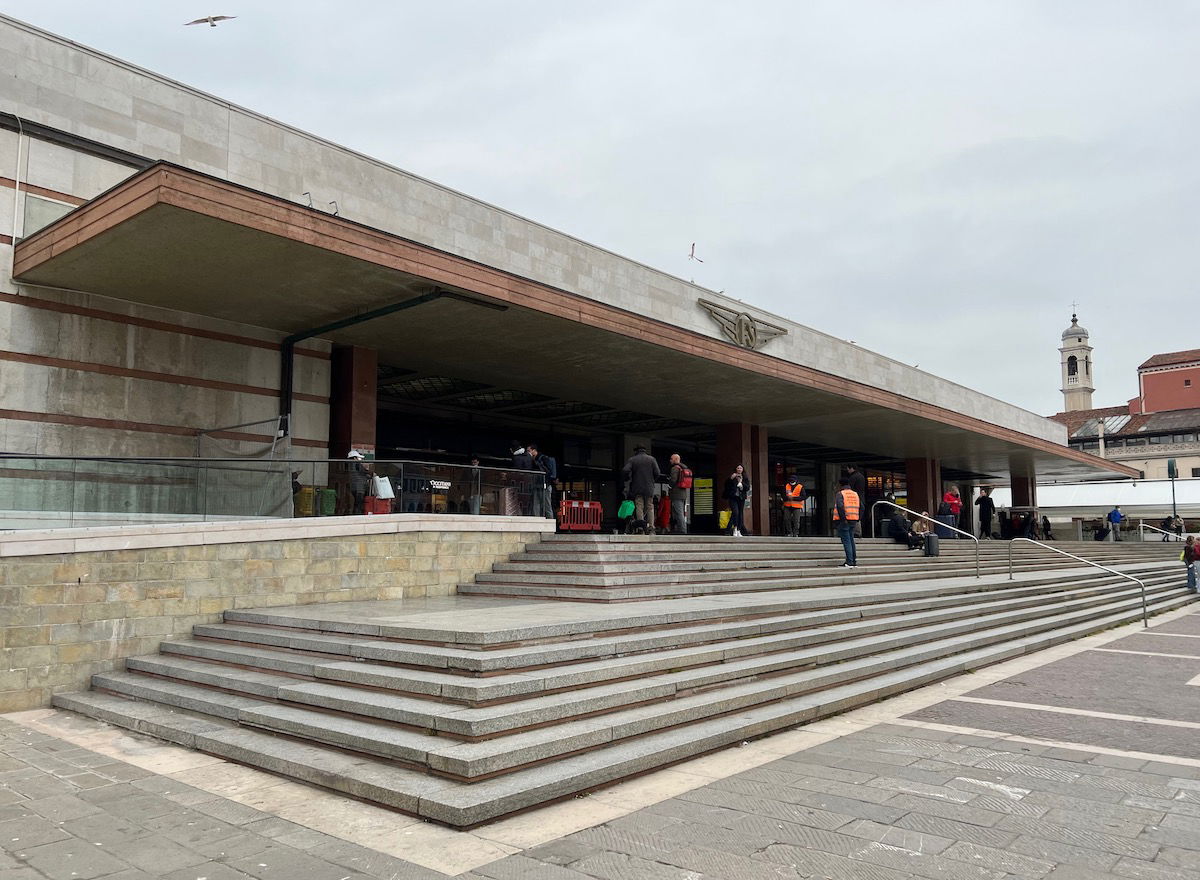 There was some seating inside the entrance to the train station, along with all kinds of shops and restaurants.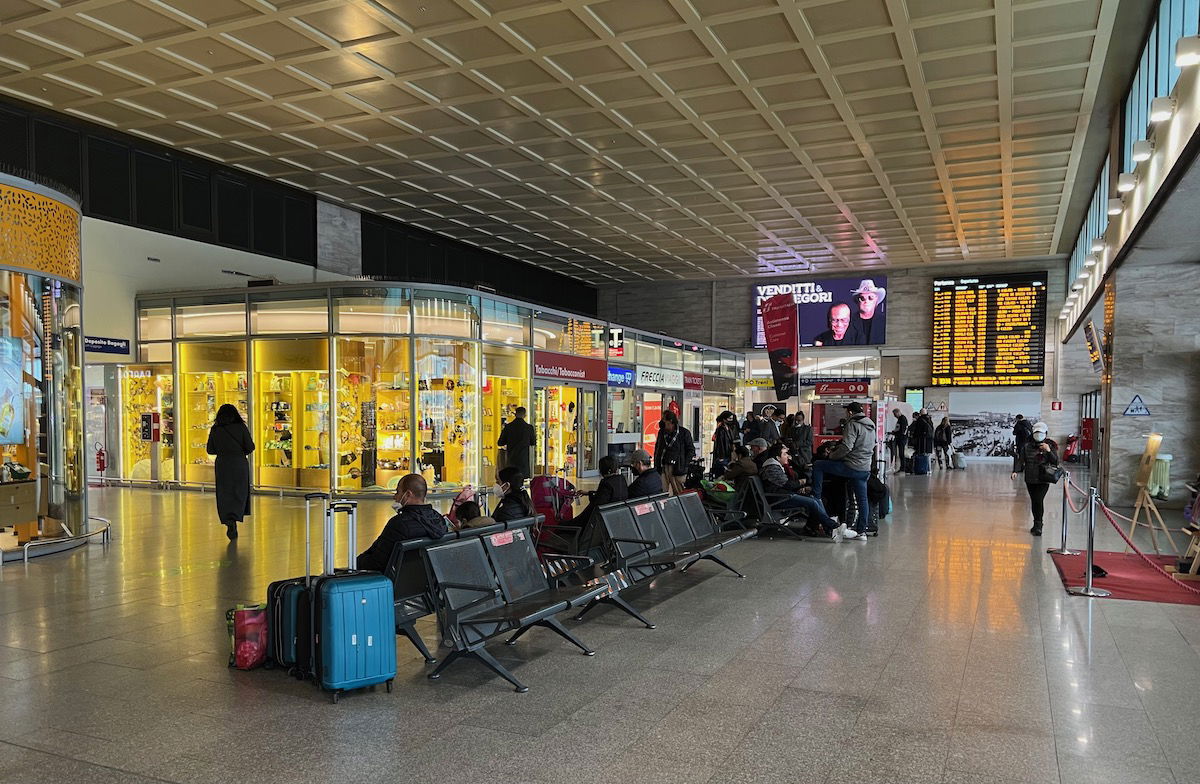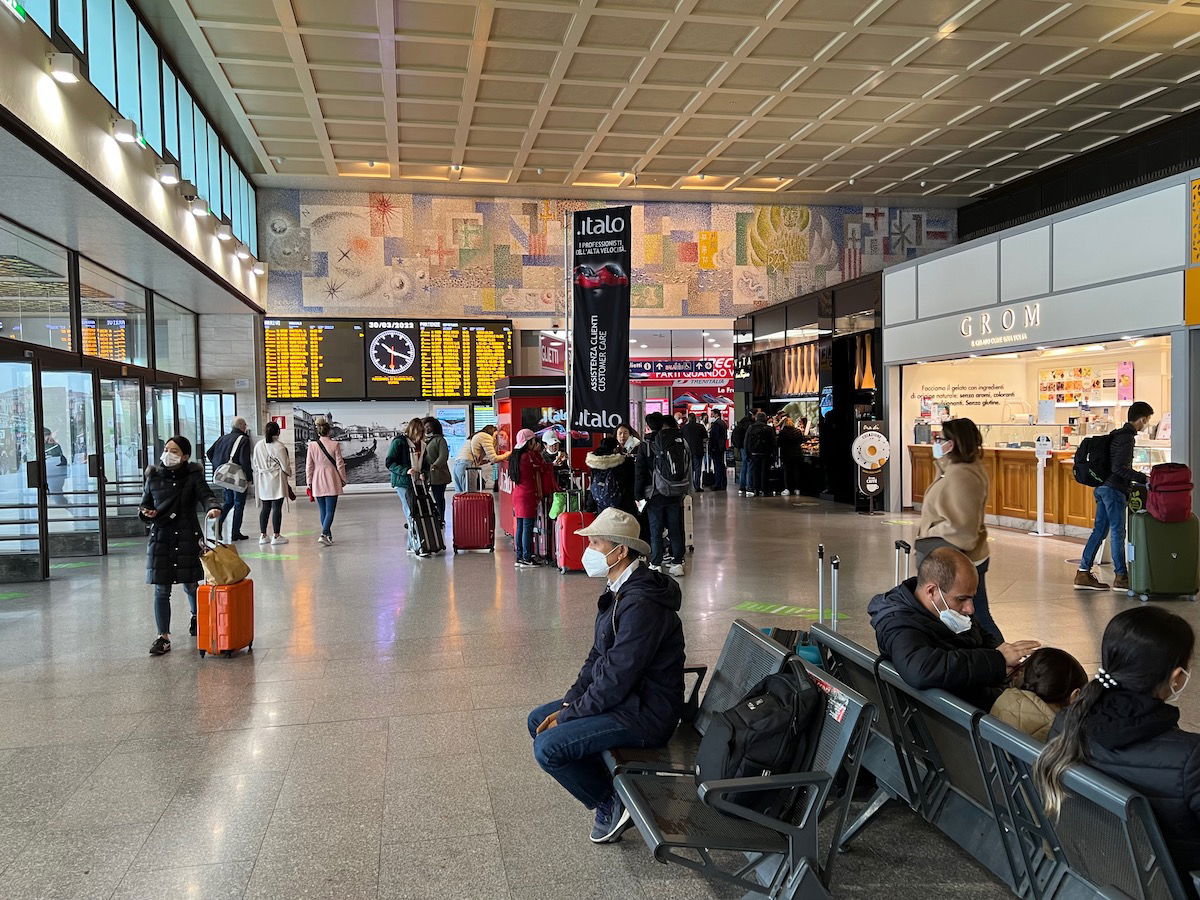 There was also a big train status monitor near the entrance. When we first arrived it didn't yet list our departure track, so we waited around for that.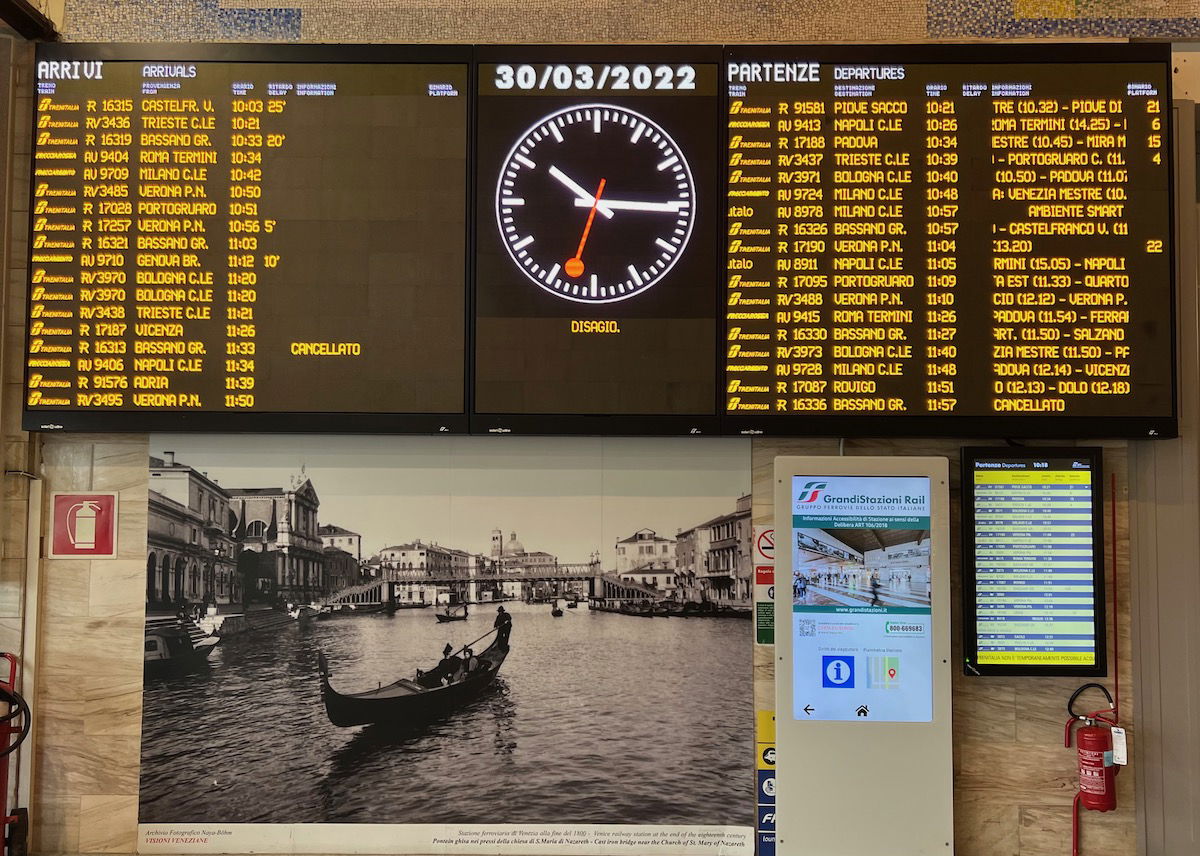 Roughly 20 minutes before departure the monitor was updated to reflect that we'd be departing from track seven. The trains were only a short walk from the entrance to the station.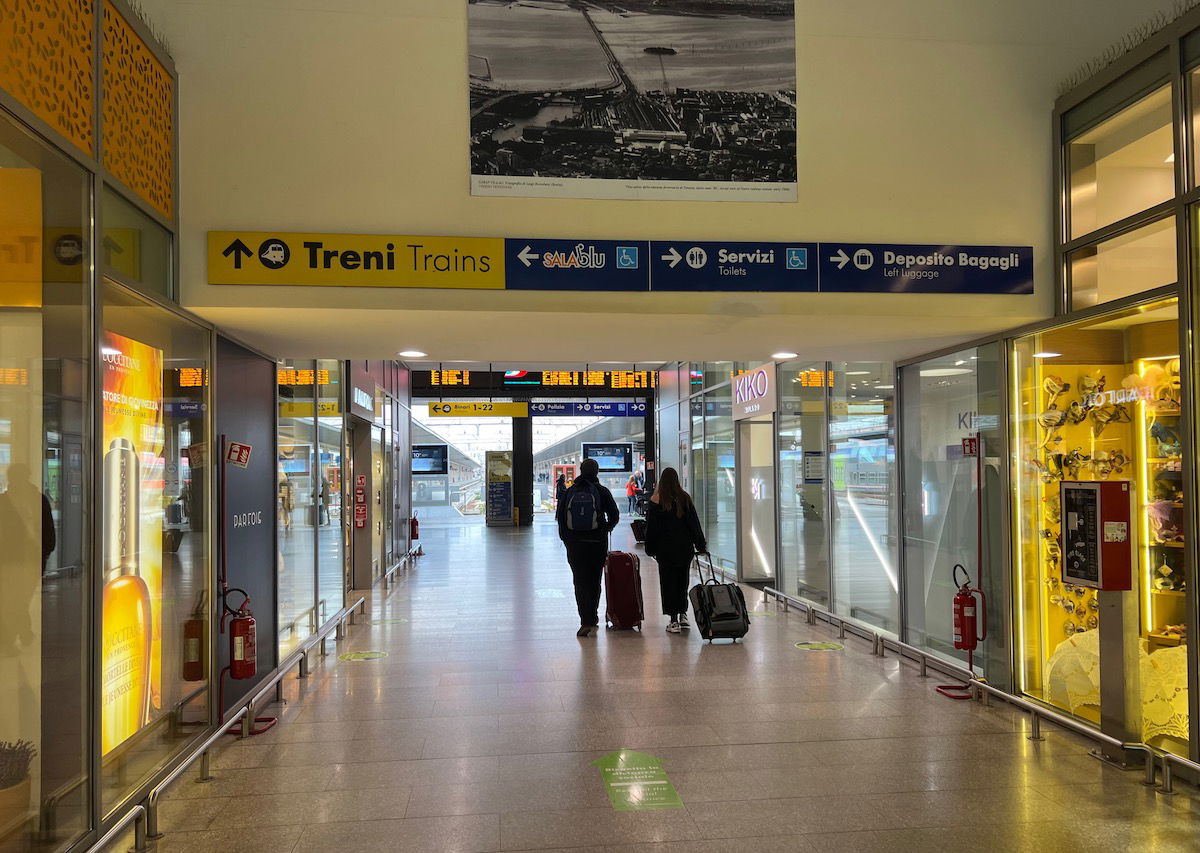 As we got up to the track there were two guys there to do temperature checks, and we were also advised to put on FFP2 masks, rather than surgical masks.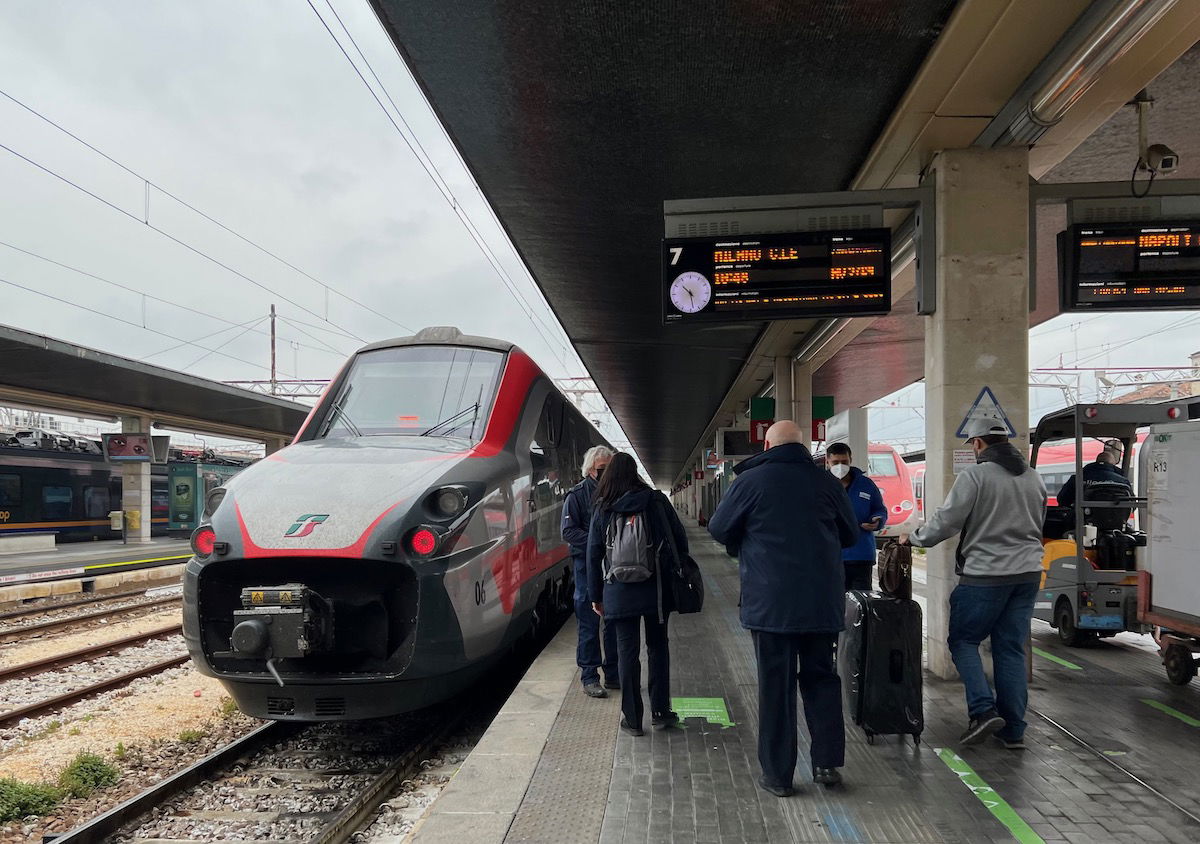 Once at the train, we got into the first car, which was one of the three dedicated to business class.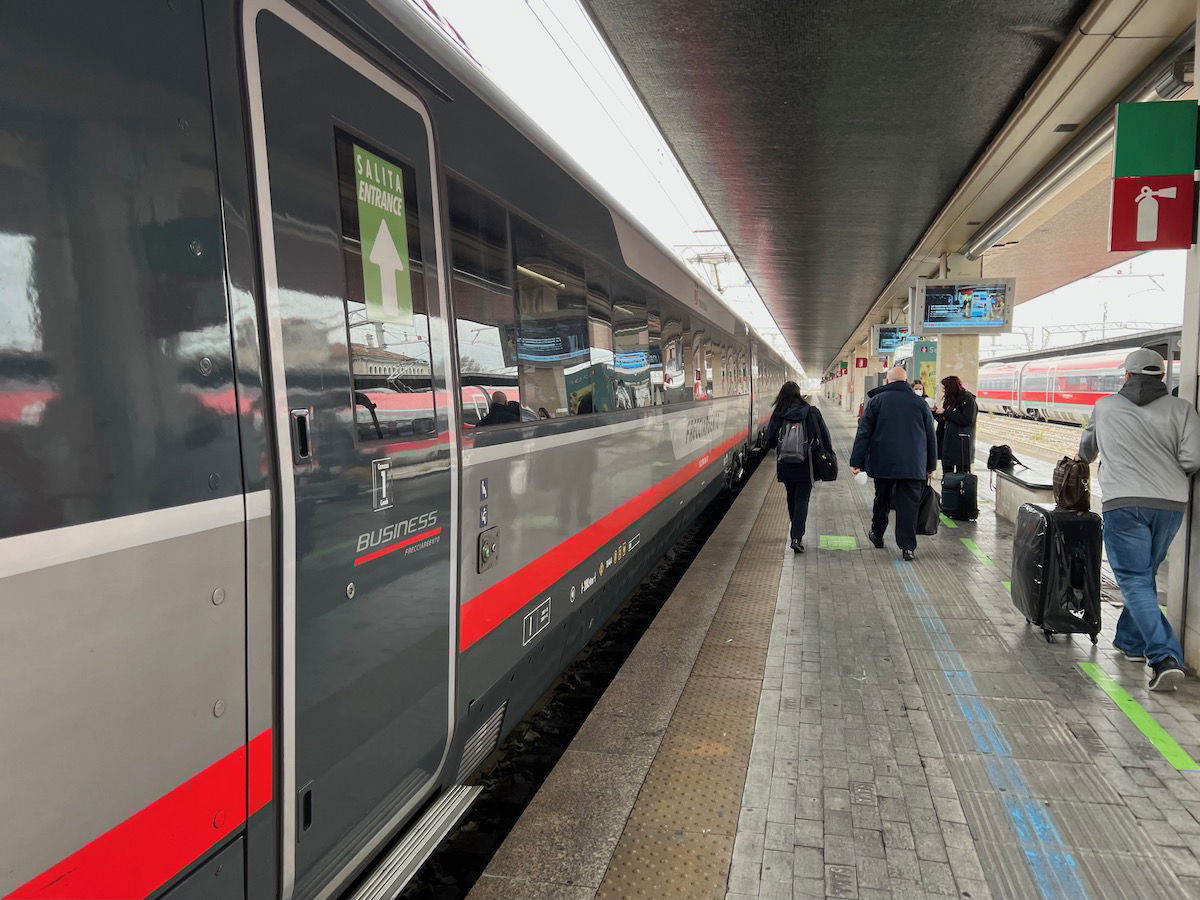 Trenitalia business class cabin & seats
The Trenitalia business class cabins are roughly what you'd expect for a regional train business class, and were modern and clean. Seats were in a 1-2 configuration, with seats in half of the cabin facing one direction, and seats in the other half of the cabin facing the other direction.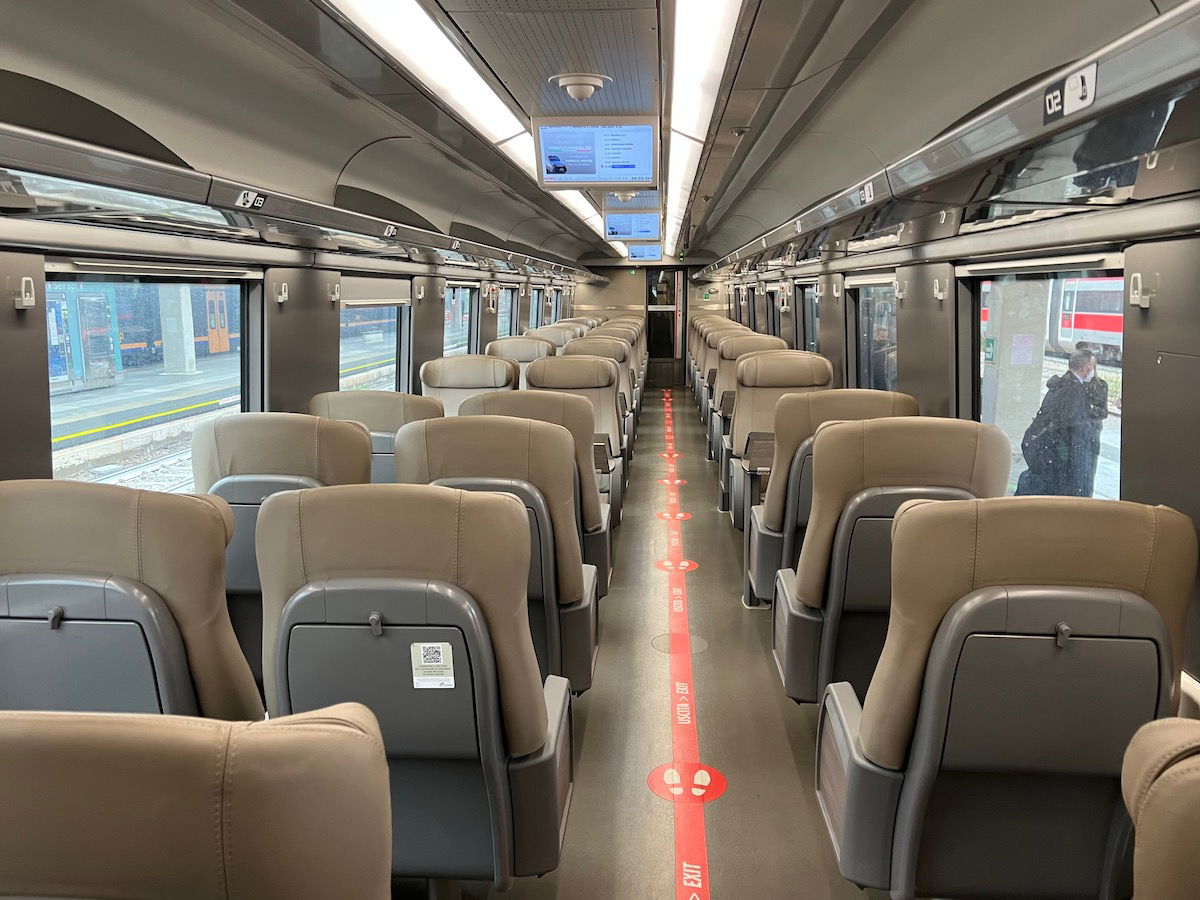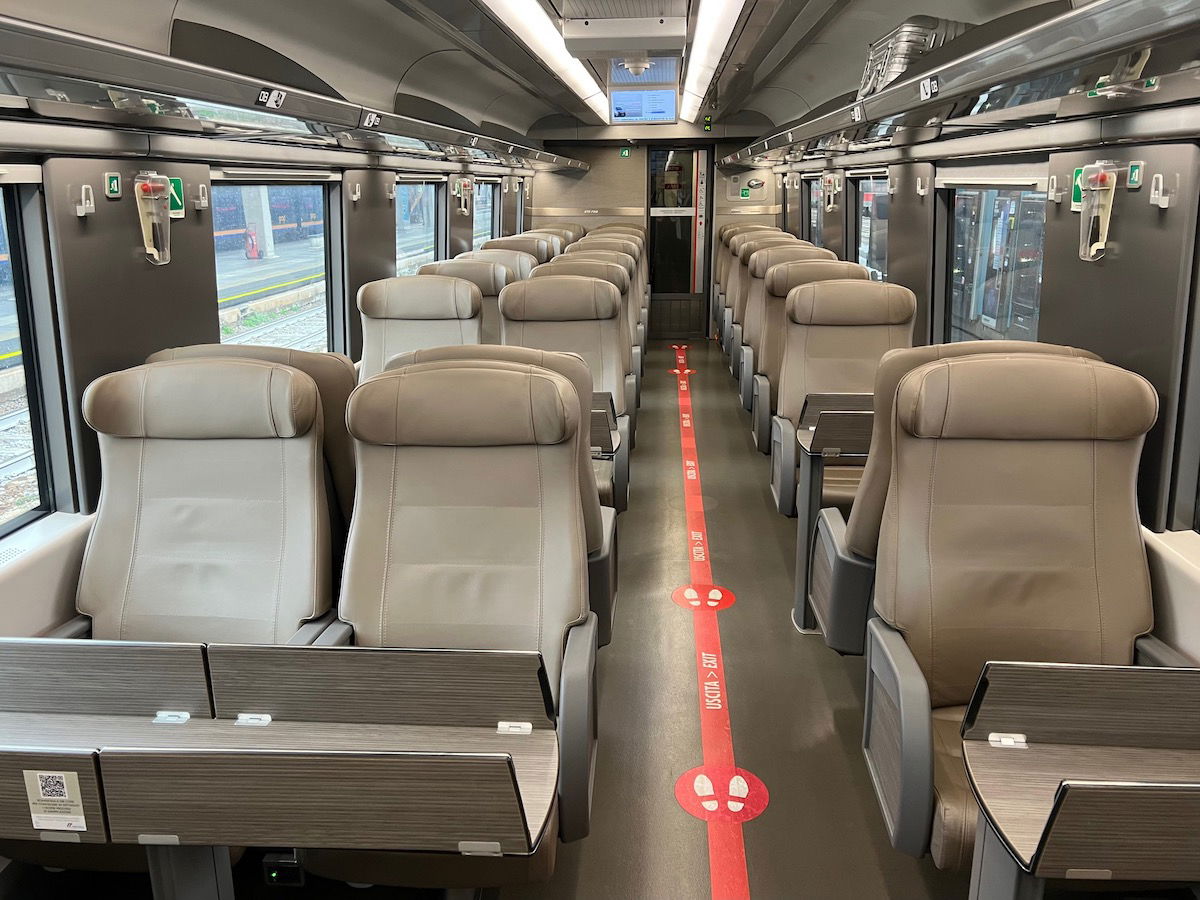 The regular seats were configured similar to what you'd find on an airplane, and had tray tables, headrests, armrests, etc.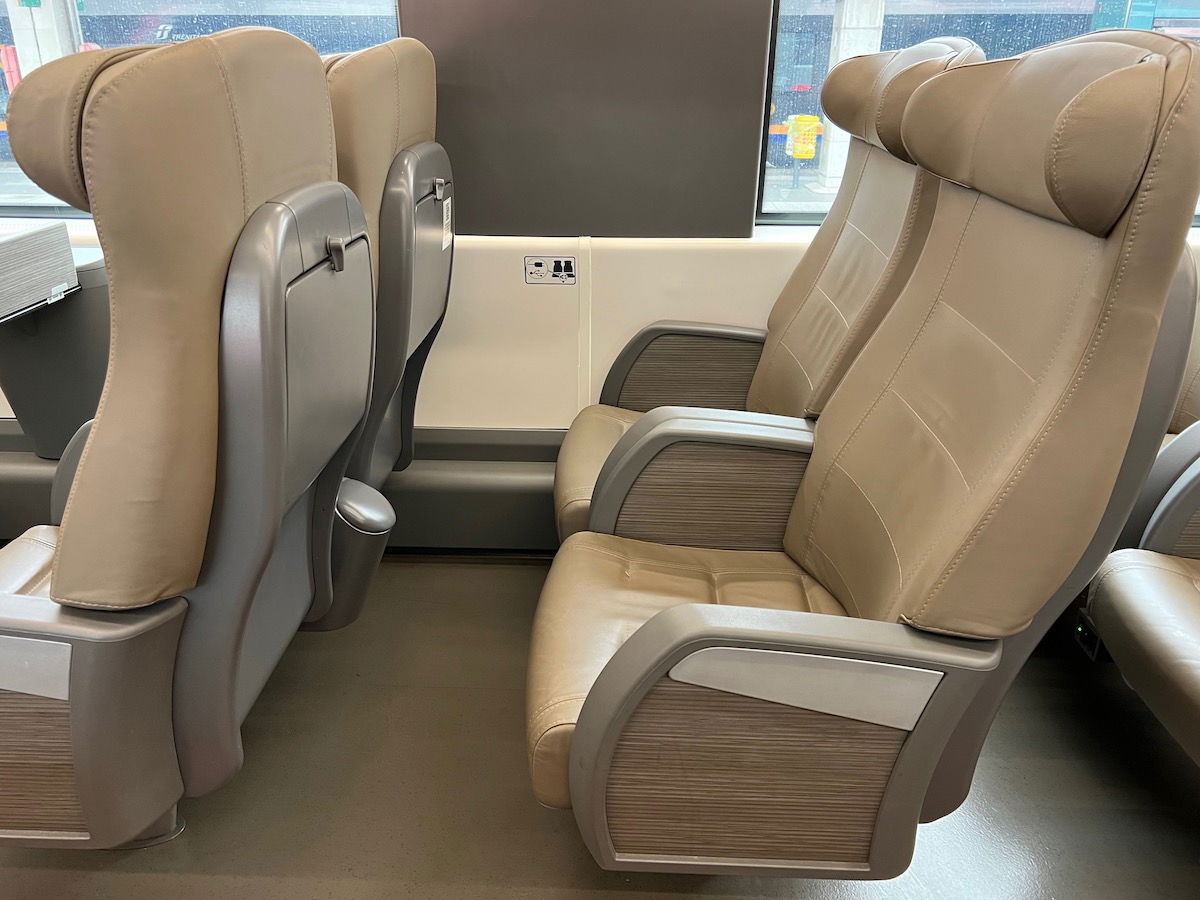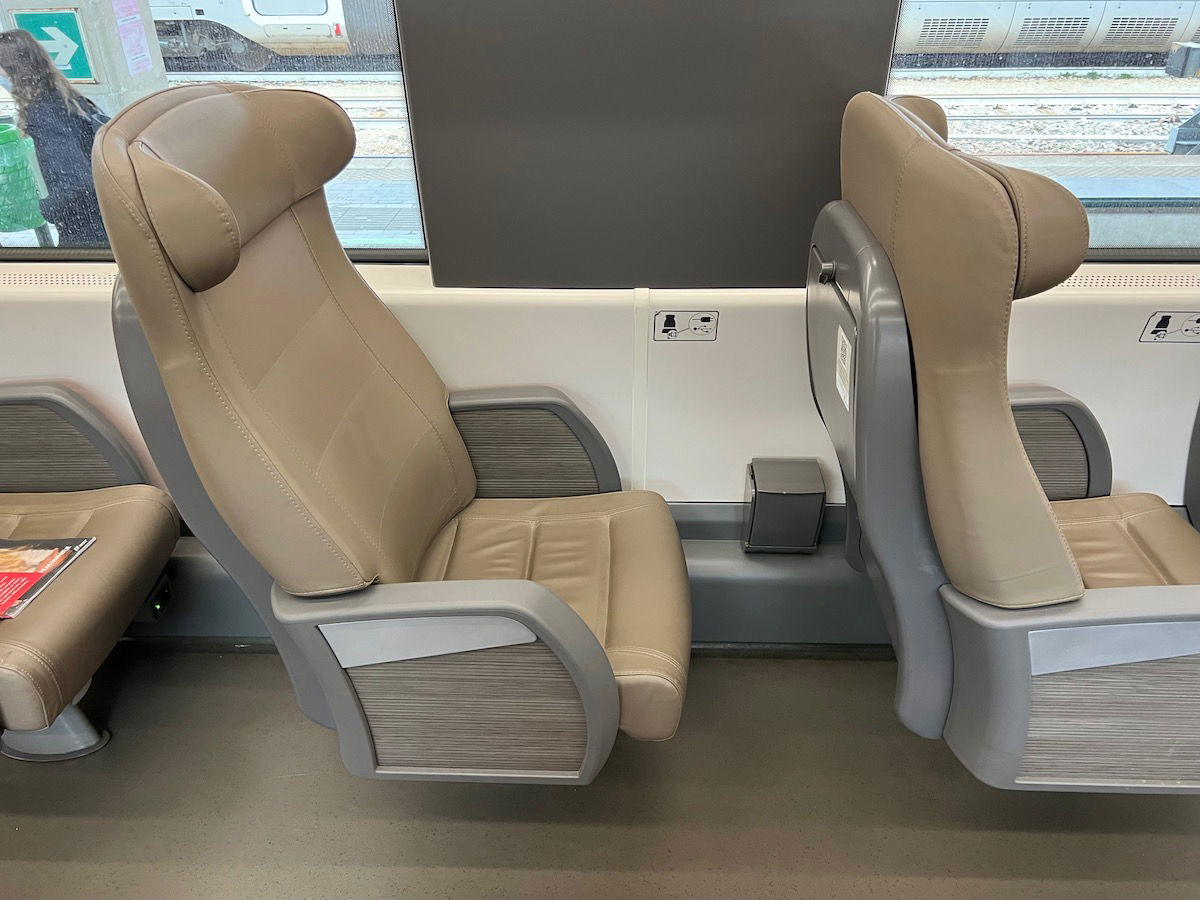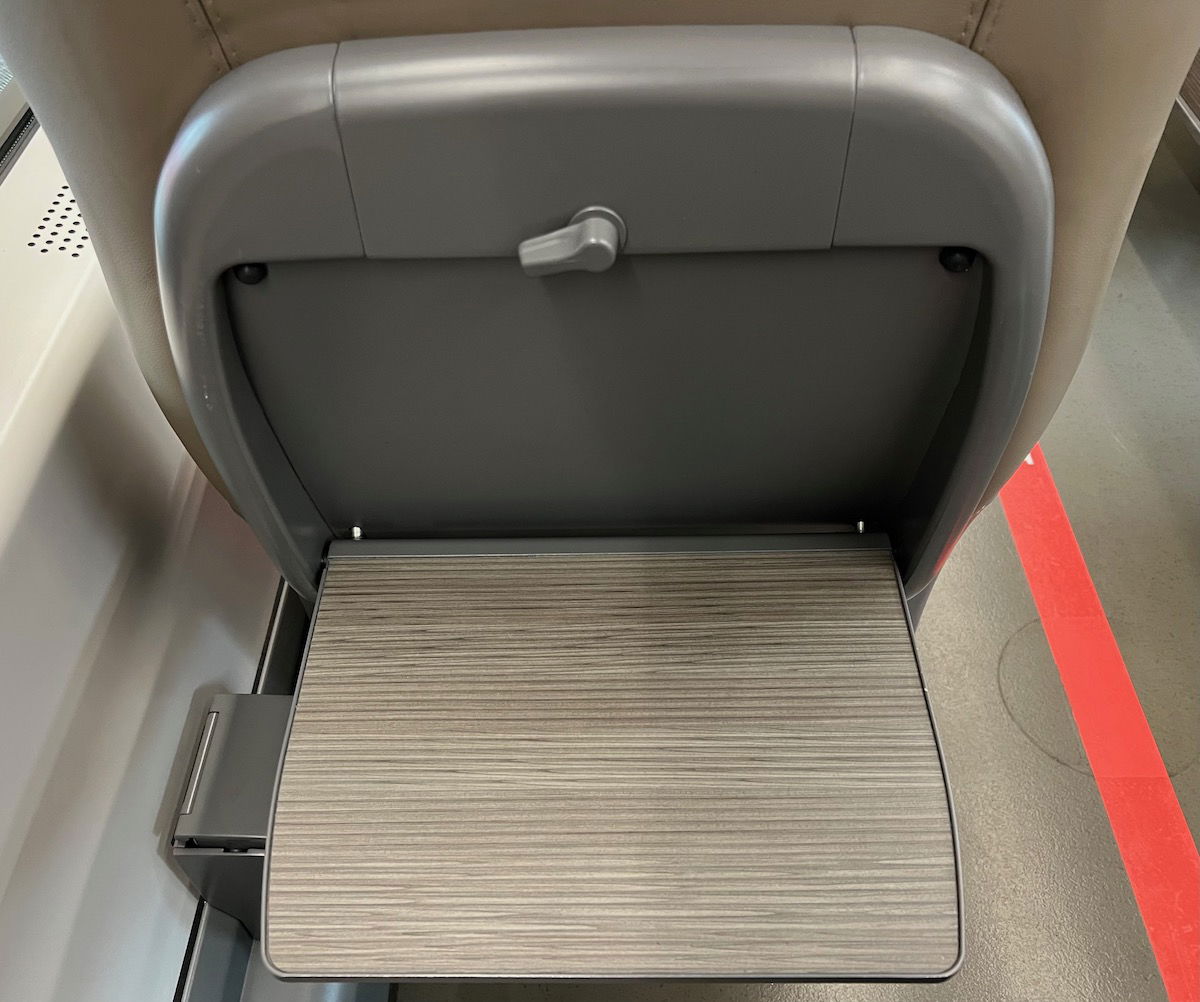 Then you have the seats with tables in the middle, which is where we sat. These are great if you're traveling with someone, though less ideal if you're traveling alone and have to face a stranger, especially since legroom is limited.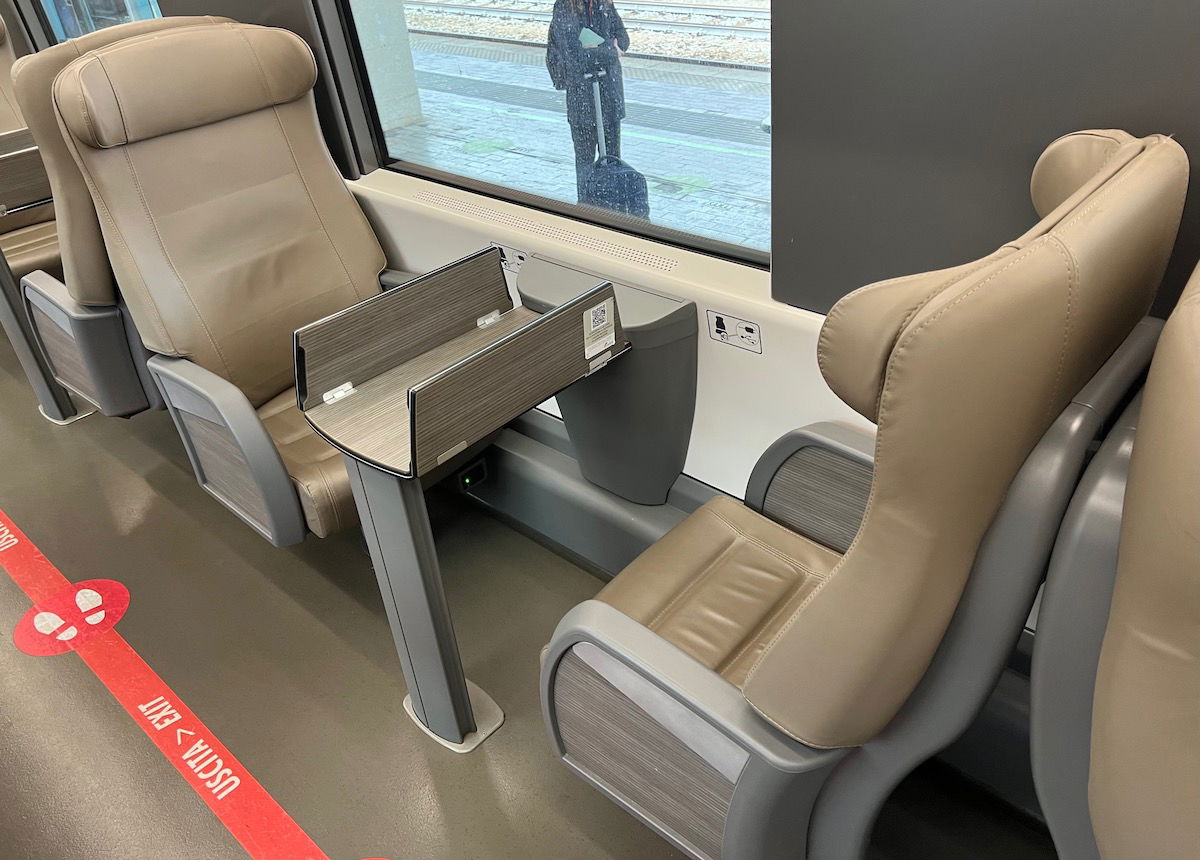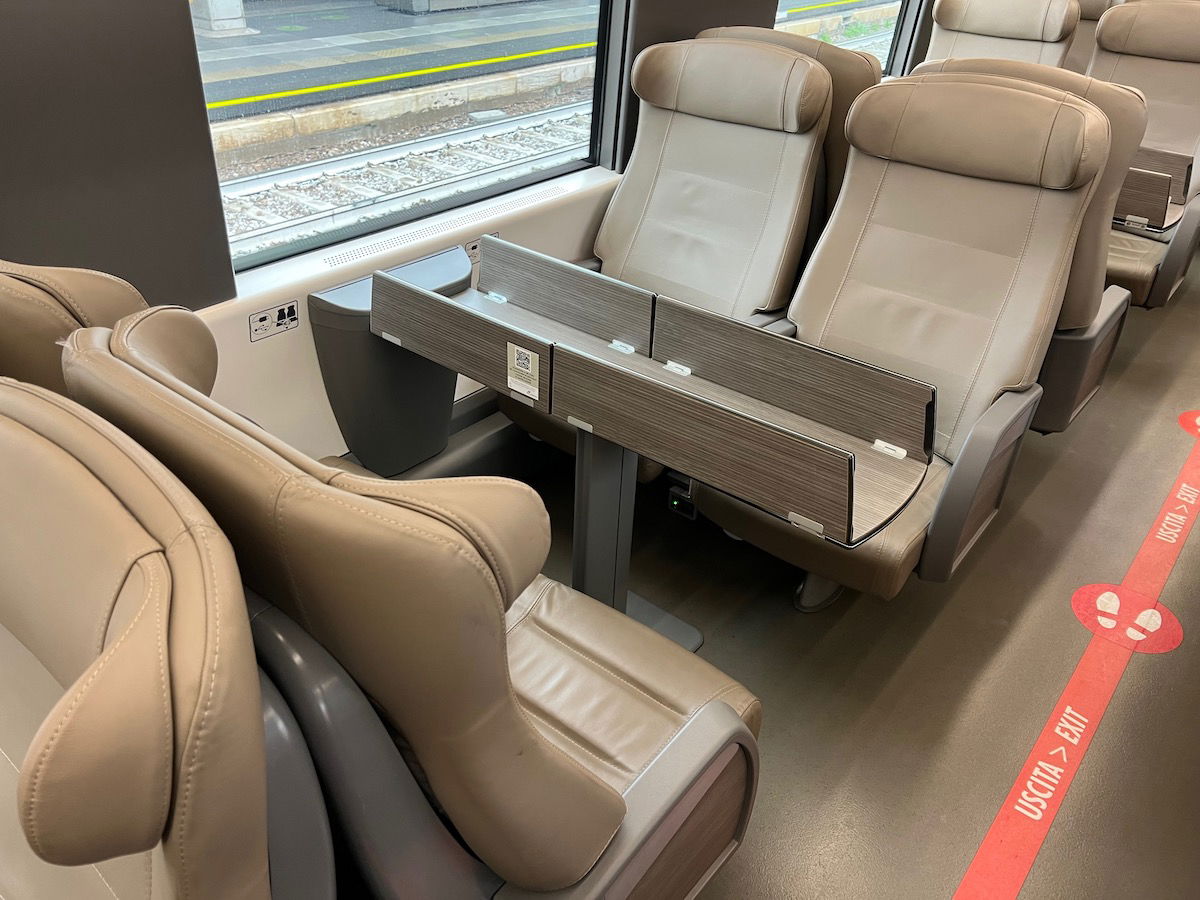 Each seat had both an AC and USB power outlet, which was much appreciated.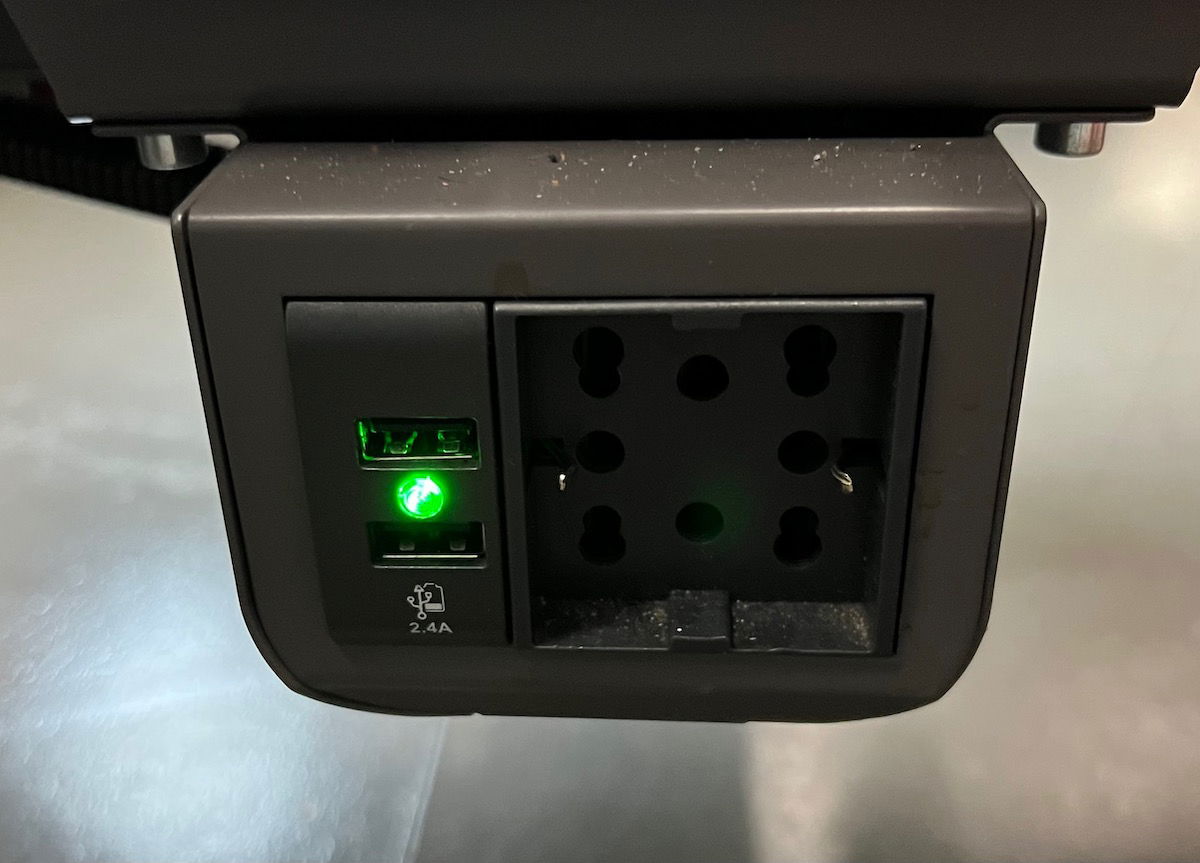 In terms of storing luggage, most bags could easily be stored in the luggage racks above the seats.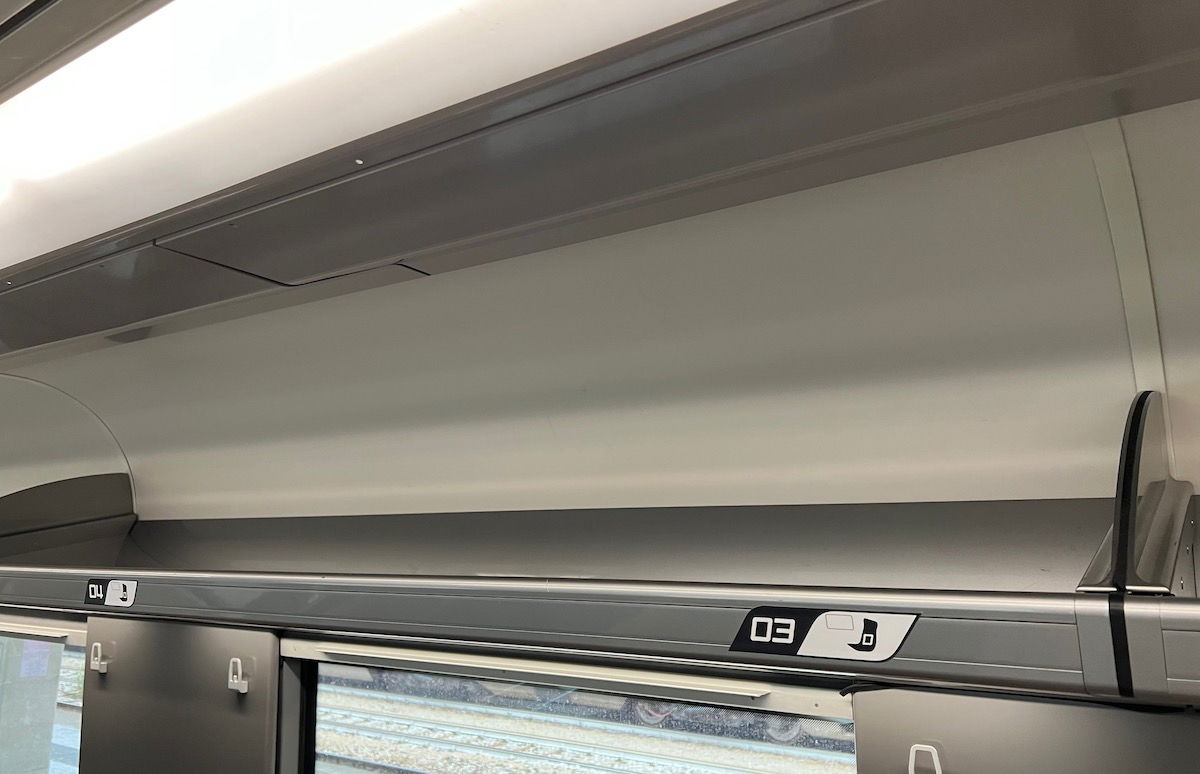 Then at the front and back of each cabin was a luggage storage area for larger bags.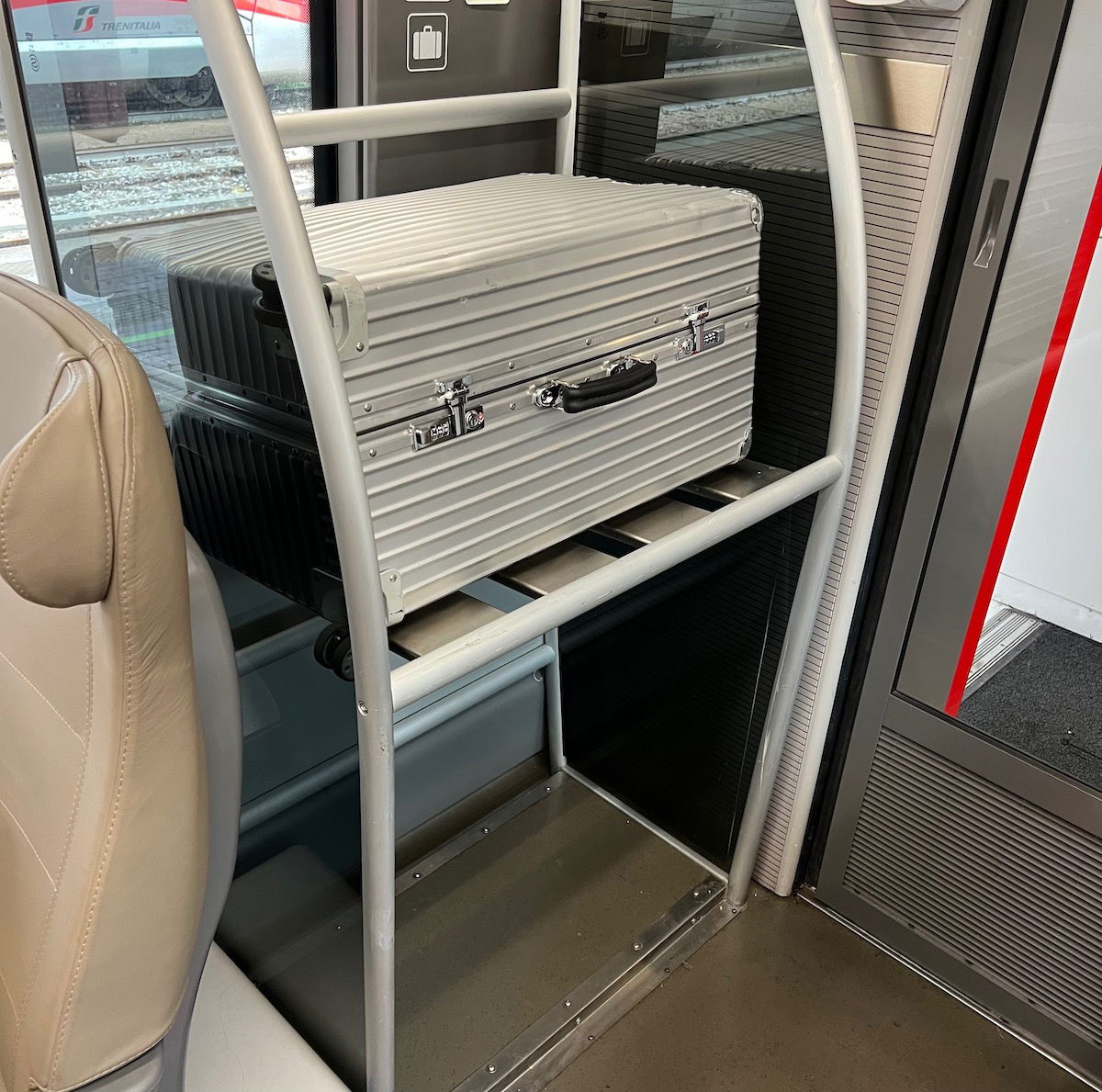 Each car also had a bathroom, which in this case was at the far end of the train.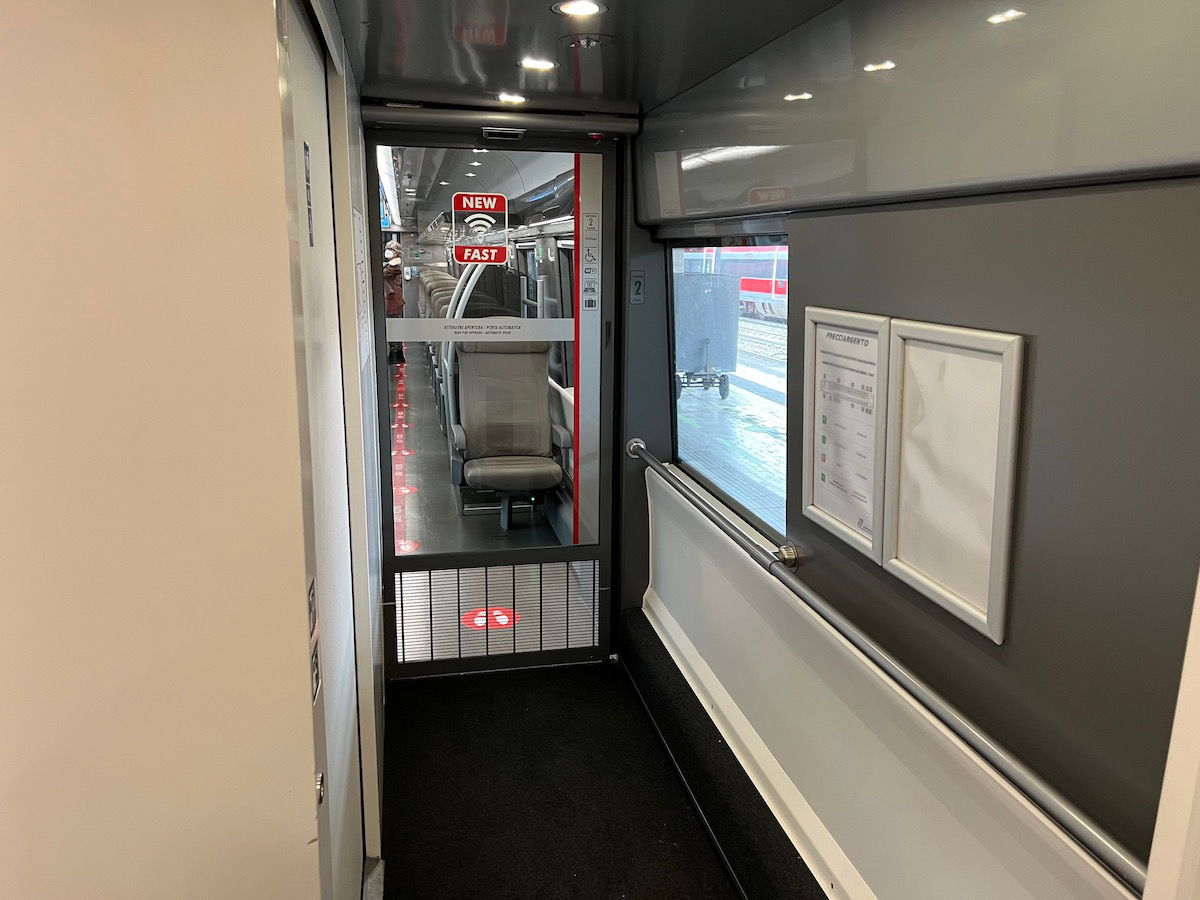 The bathroom was large, and featured a toilet and a sink.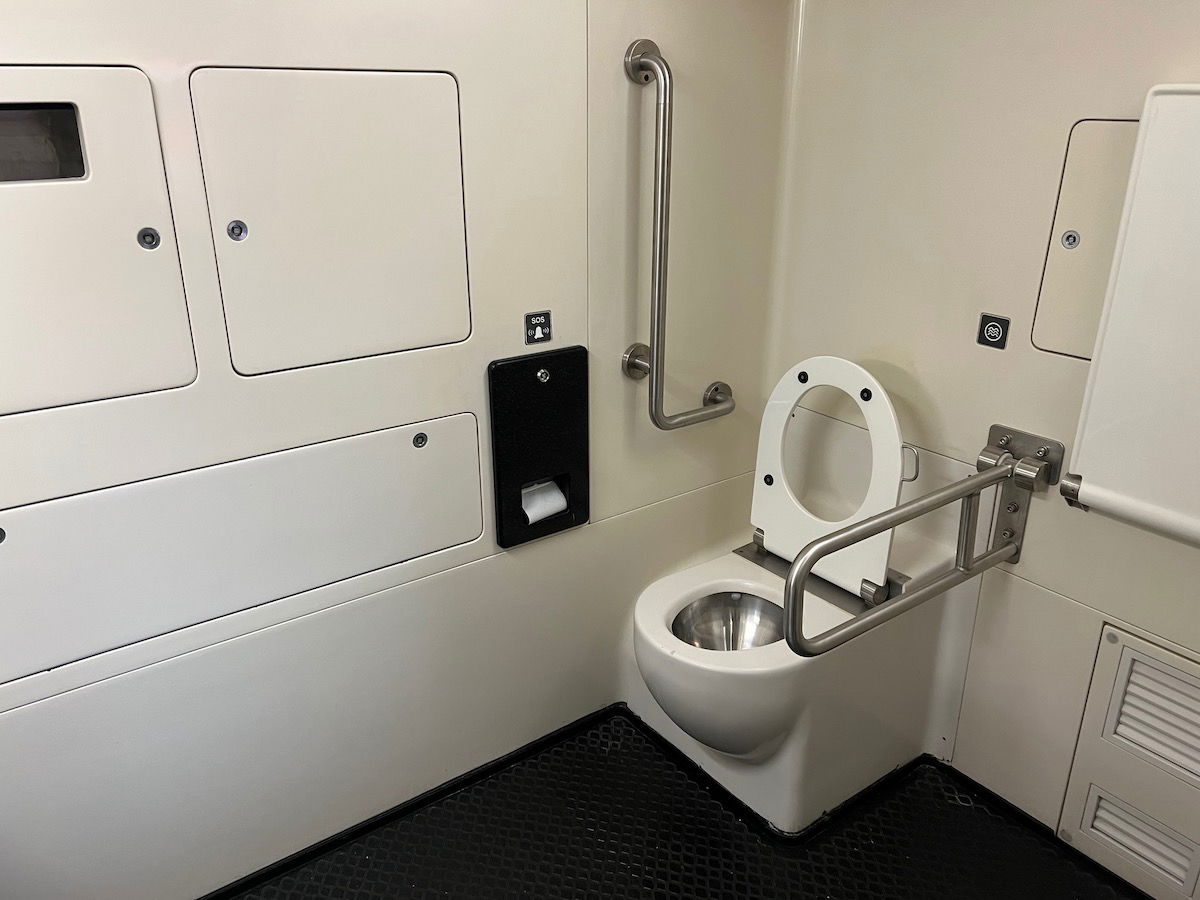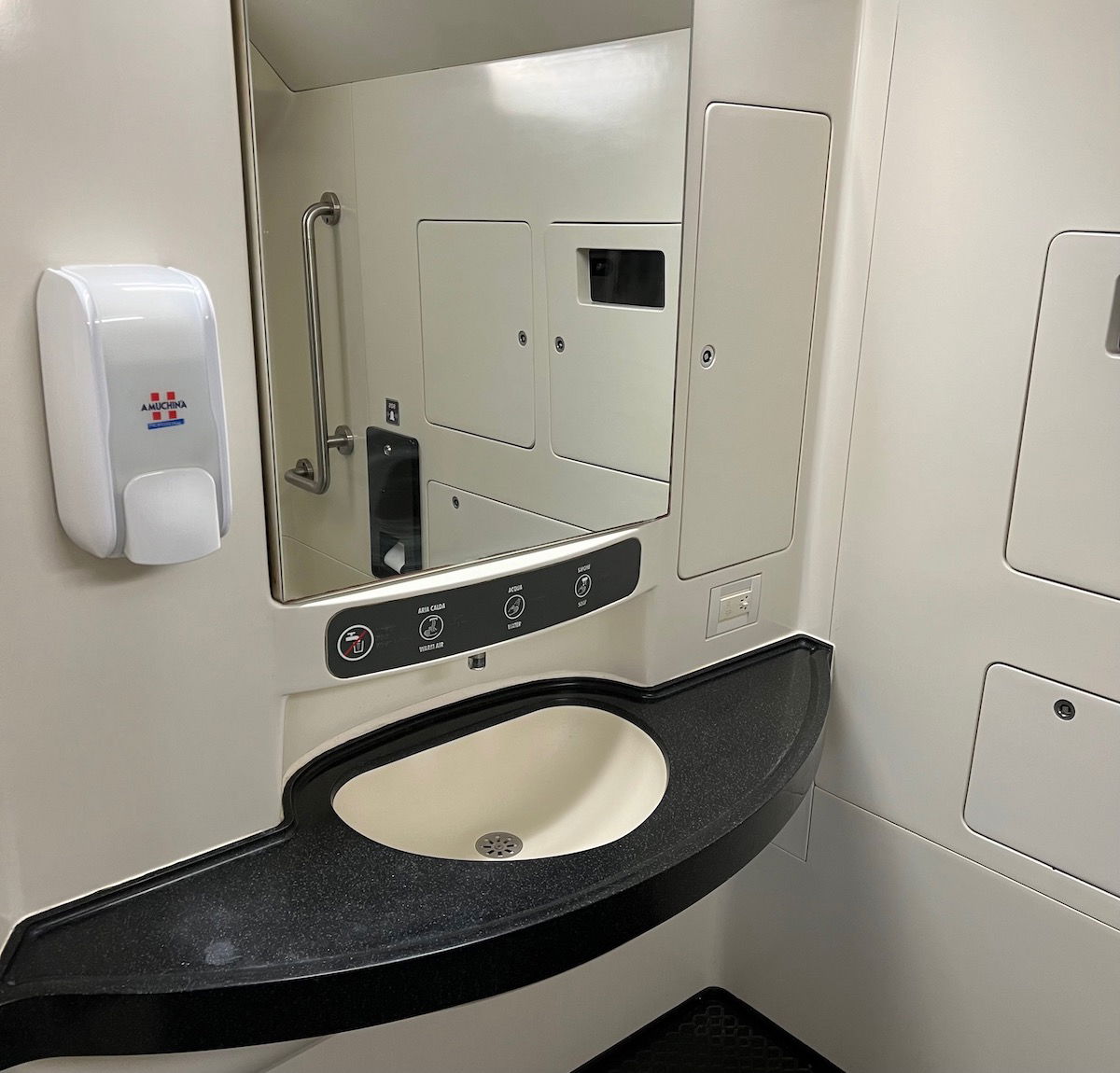 Trenitalia train punctuality & views
I was impressed by the punctuality of both of our Trenitalia journeys. The trains left exactly on schedule, to the second. Our first train ended up having a 16 minute delay enroute, but I was also pleasantly surprised by how many updates were provided about this.
The moment we stopped there was an announcement informing us of the reason for the delay, which was allegedly a technical fault with a train on another track. We were also provided an immediate update on how much our arrival into Milan was expected to be delayed. So when Trenitalia isn't punctual, there's a lot more effort that goes into keeping people updated than when you fly, that's for sure. I almost felt like I was in Japan
The ride had great views throughout, starting with crossing the bridge from the "island" when departing Venice.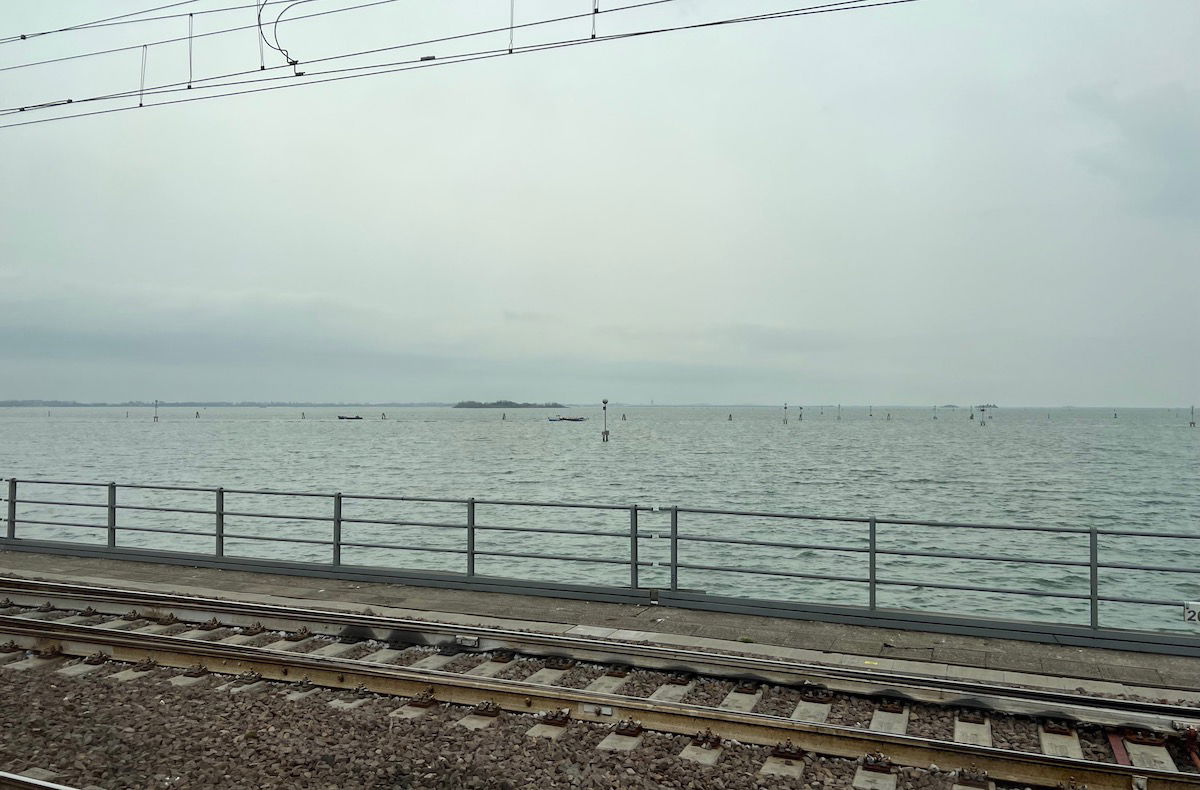 For much of the train ride we had beautiful views of vineyards…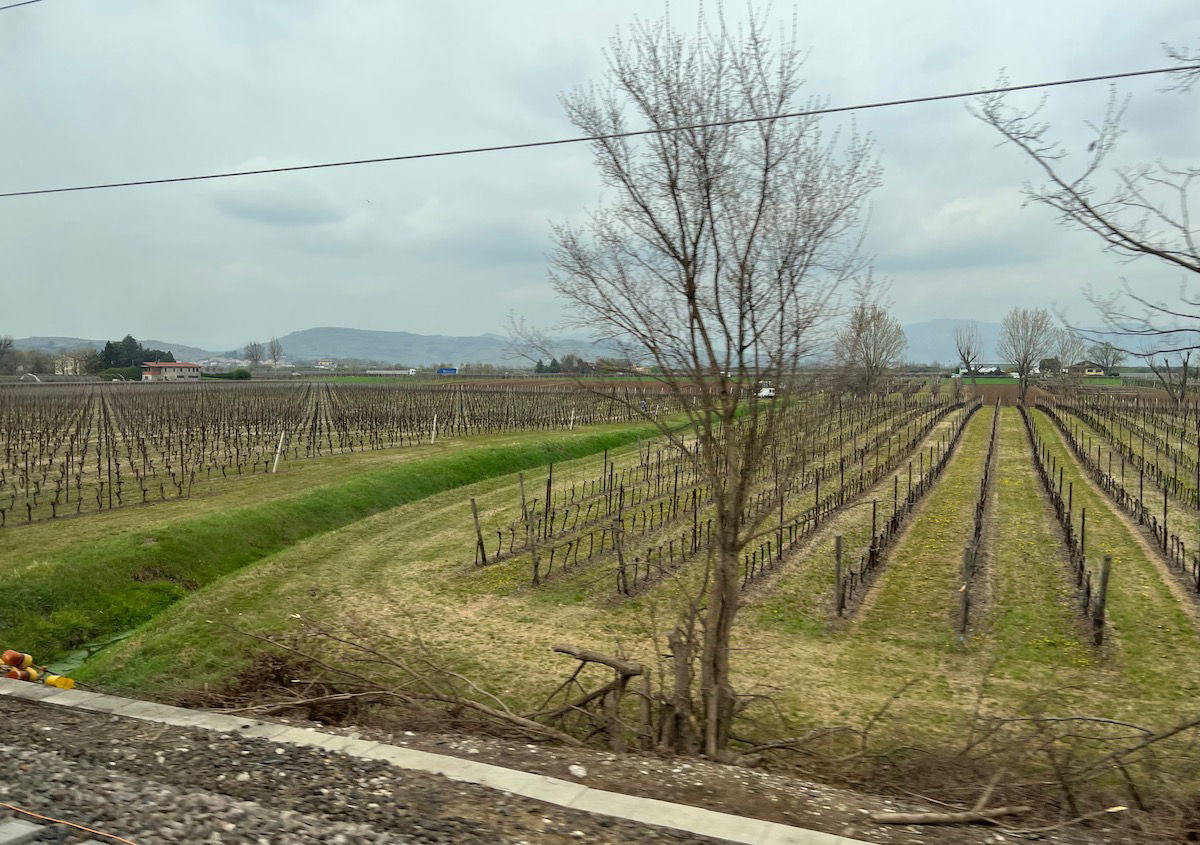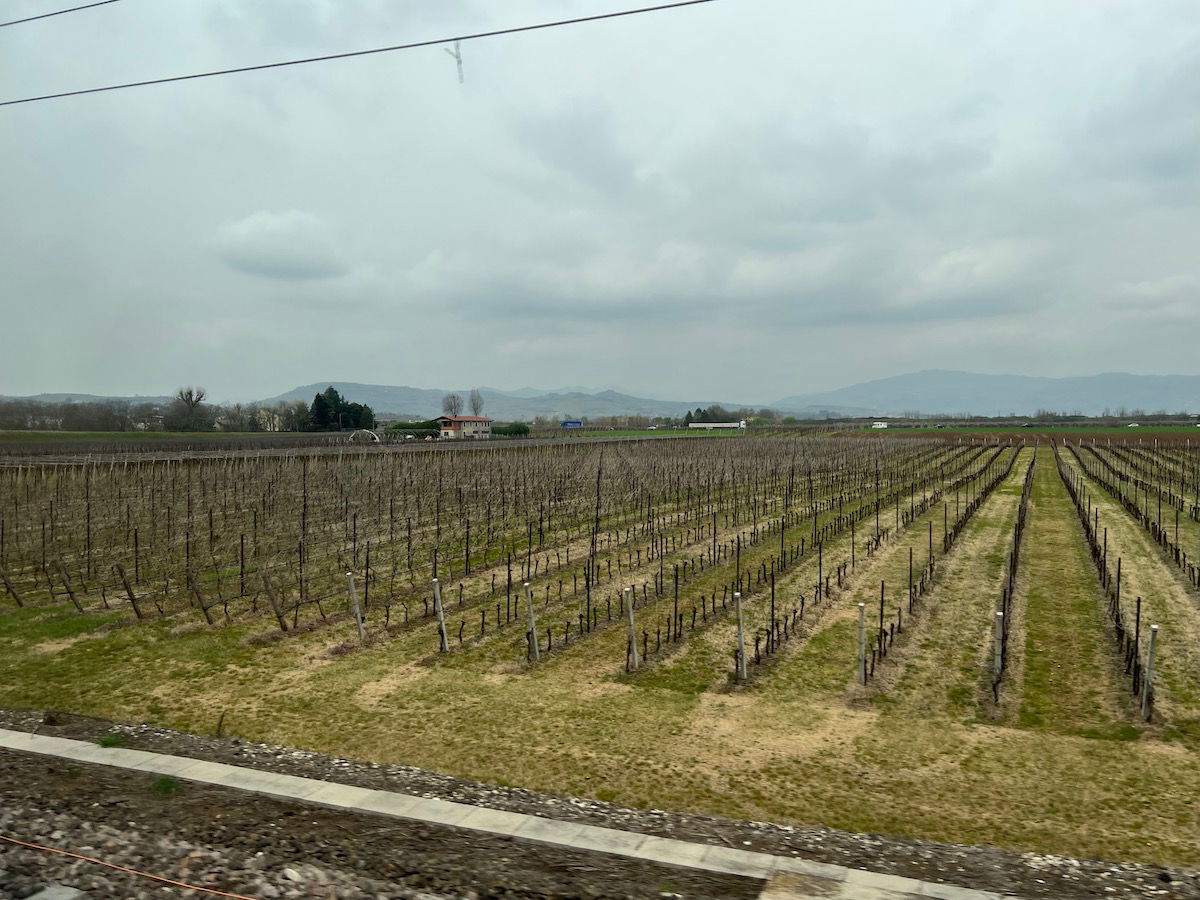 And of course there were some city views mixed in as well…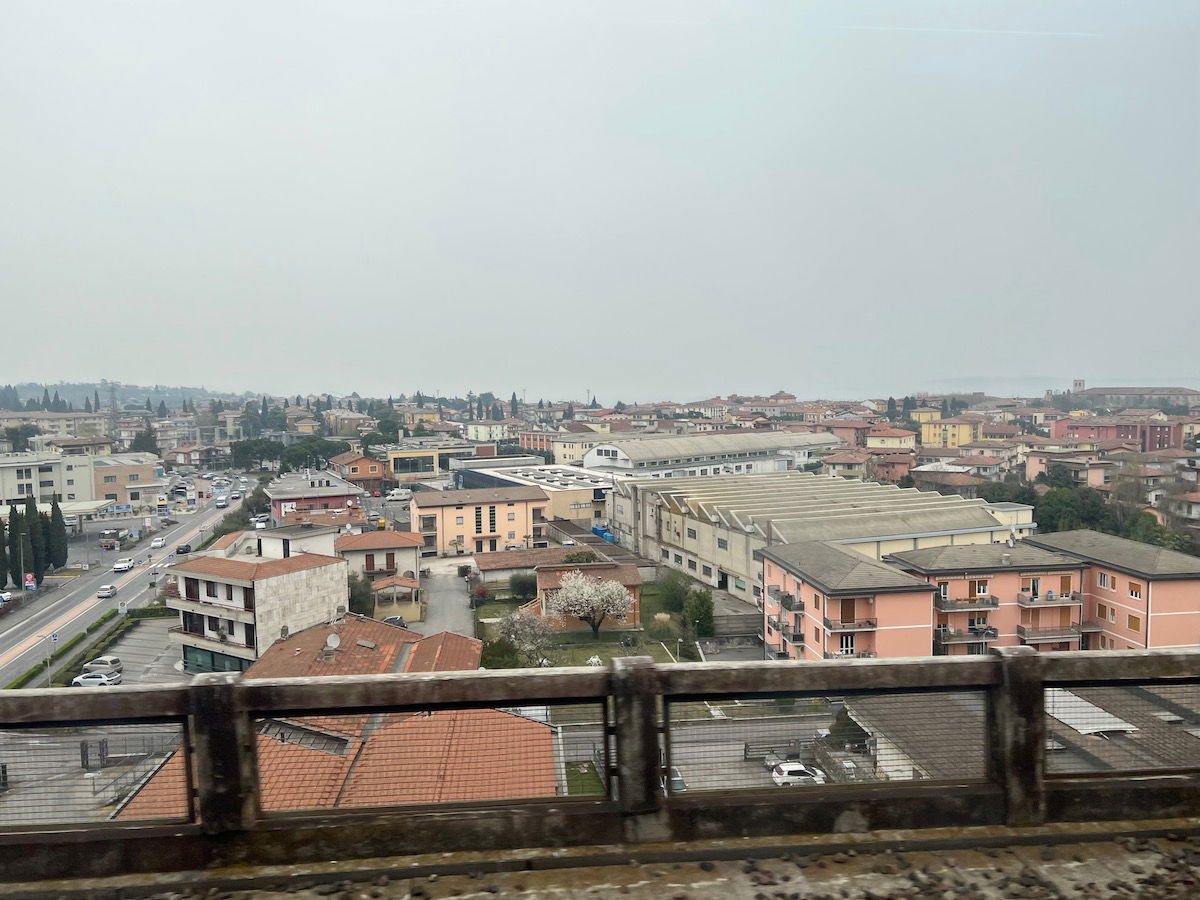 Trenitalia business class food, drinks, and service
Our tickets were checked by a friendly attendant about 20 minutes after departure. We could simply show the email confirmation from our tickets, so there was no need to check-in otherwise. Interestingly we also needed to present proof of vaccination.
About 10 minutes later the service began. We were offered our choice of three snacks, including crackers, cookies, or biscoffs. We were also offered a selection of complimentary drinks, seemingly with no limits (in the sense that they kept asking us if we wanted anything else).
We each had an espresso and a water, and then somehow also ended up with a Coke Zero.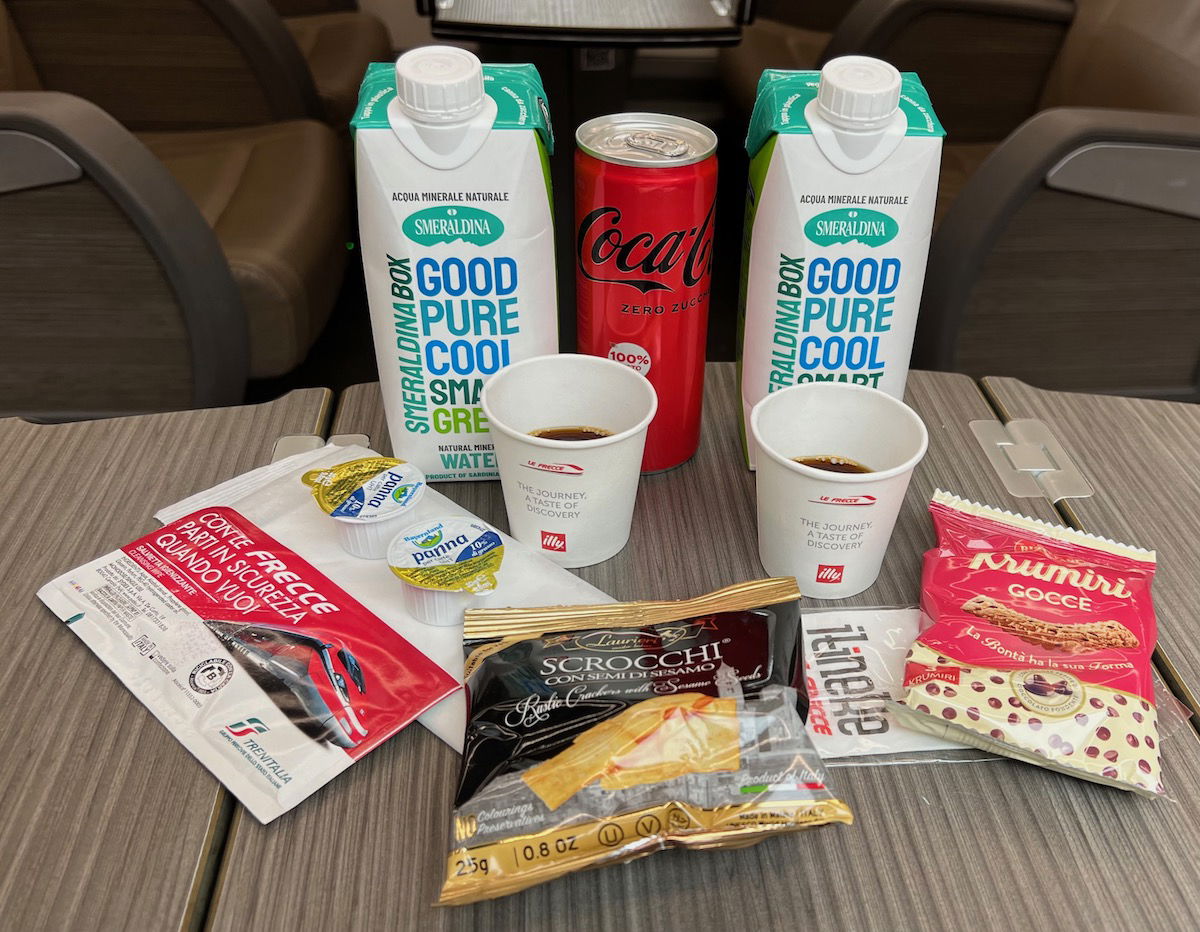 The service on this sector isn't anything to get excited about (especially compared to our next train ride), but still, for a 2.5 hour train ride this was more than sufficient.
Trenitalia business class Wi-Fi
Trenitalia offers complimentary Wi-Fi, which is easy to connect to. I found the speeds to be good, and it saved me from having to tether off my phone.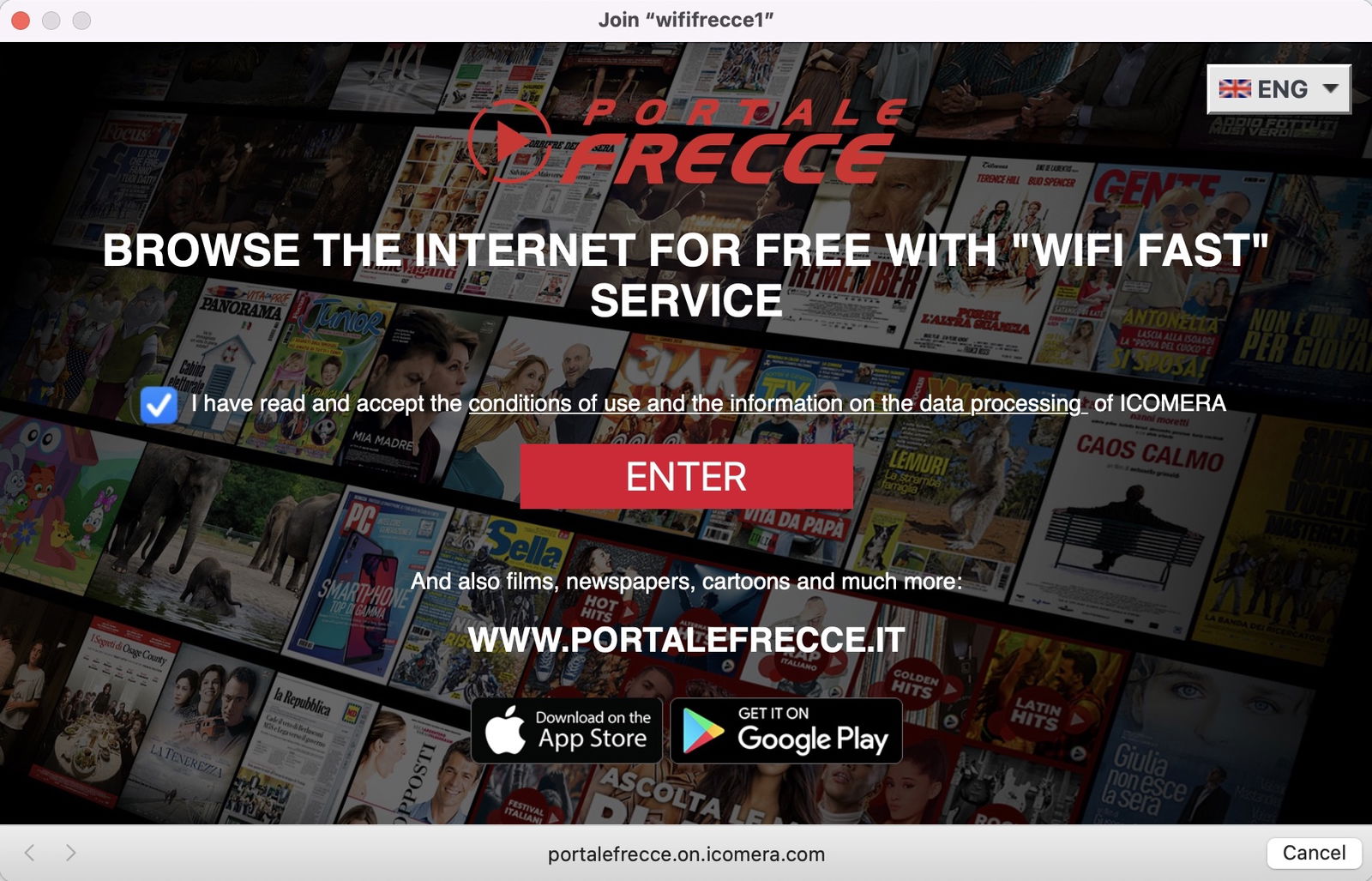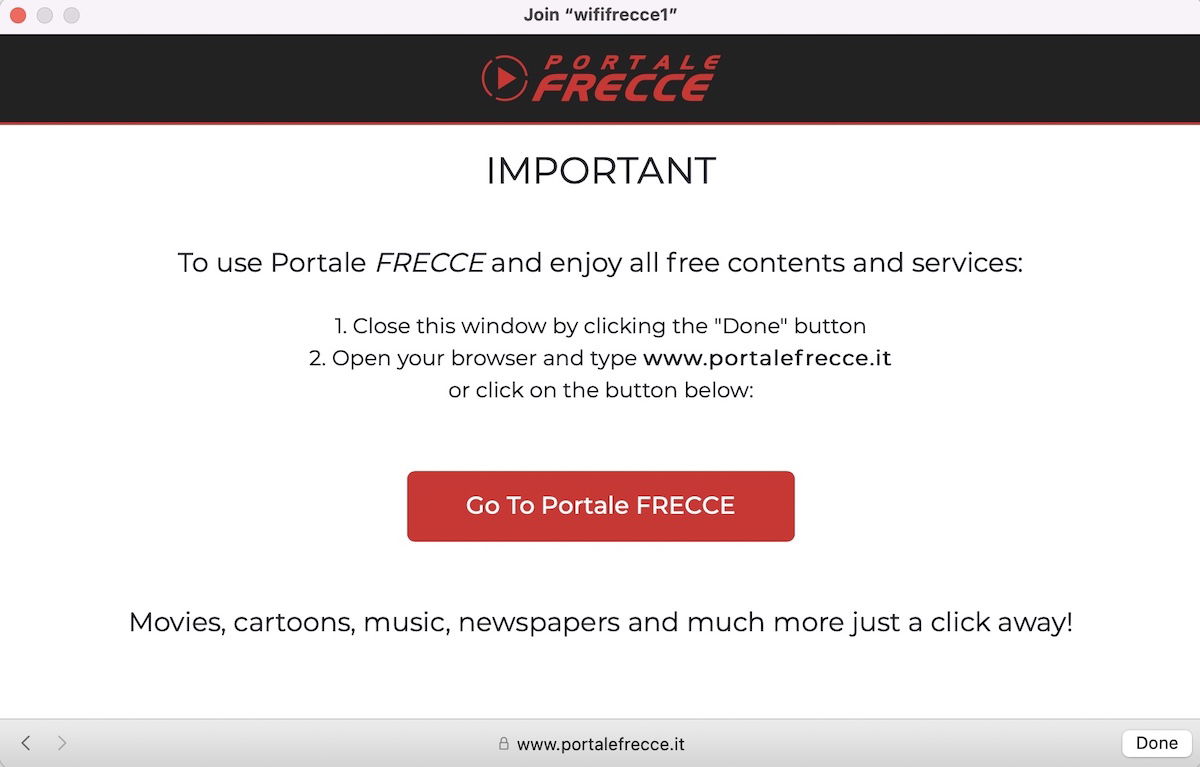 Milan central train station
We arrived at Milan's central train station at around 1:30PM. Milan's train station is much bigger than the one in Venice (as you'd expect), and it was a bit of an adventure to get out of there and into a taxi. But I'll talk more about the station in the installment about the ride out of Milan.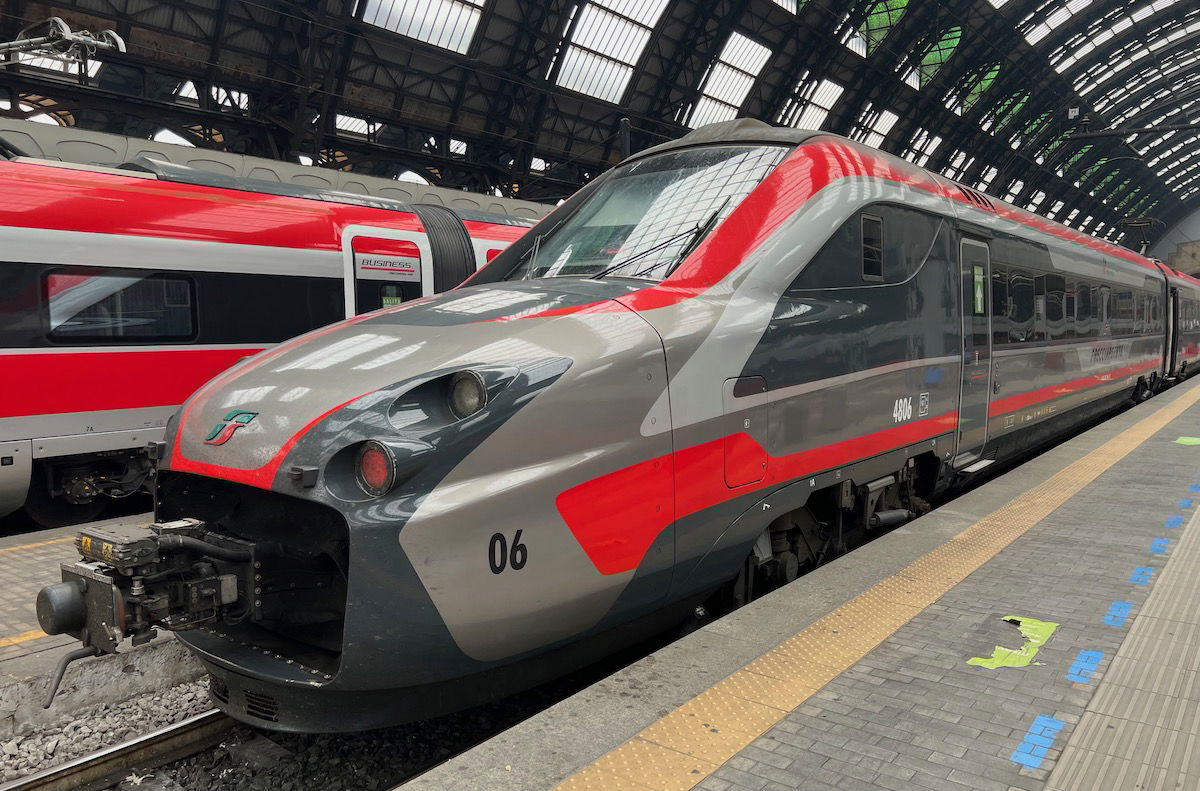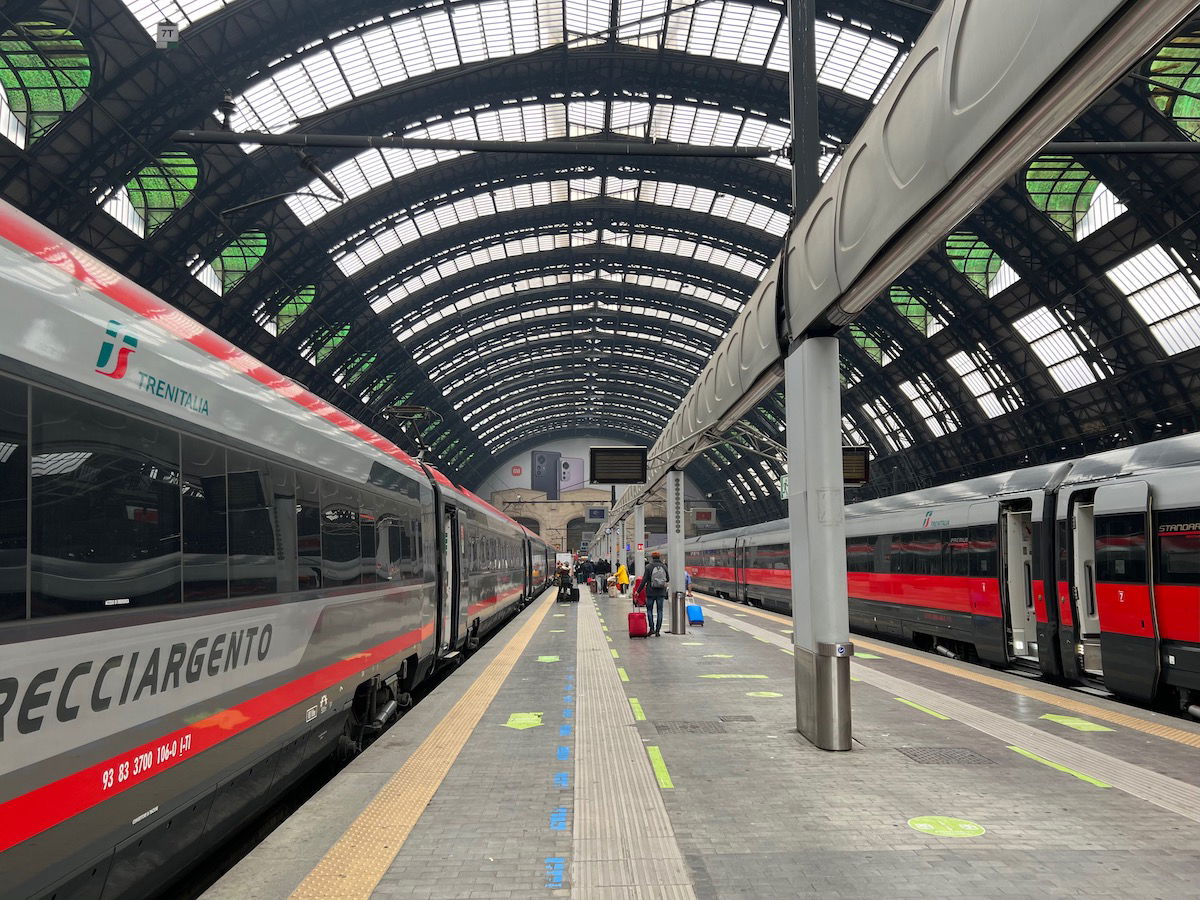 It sure is a pretty station, though!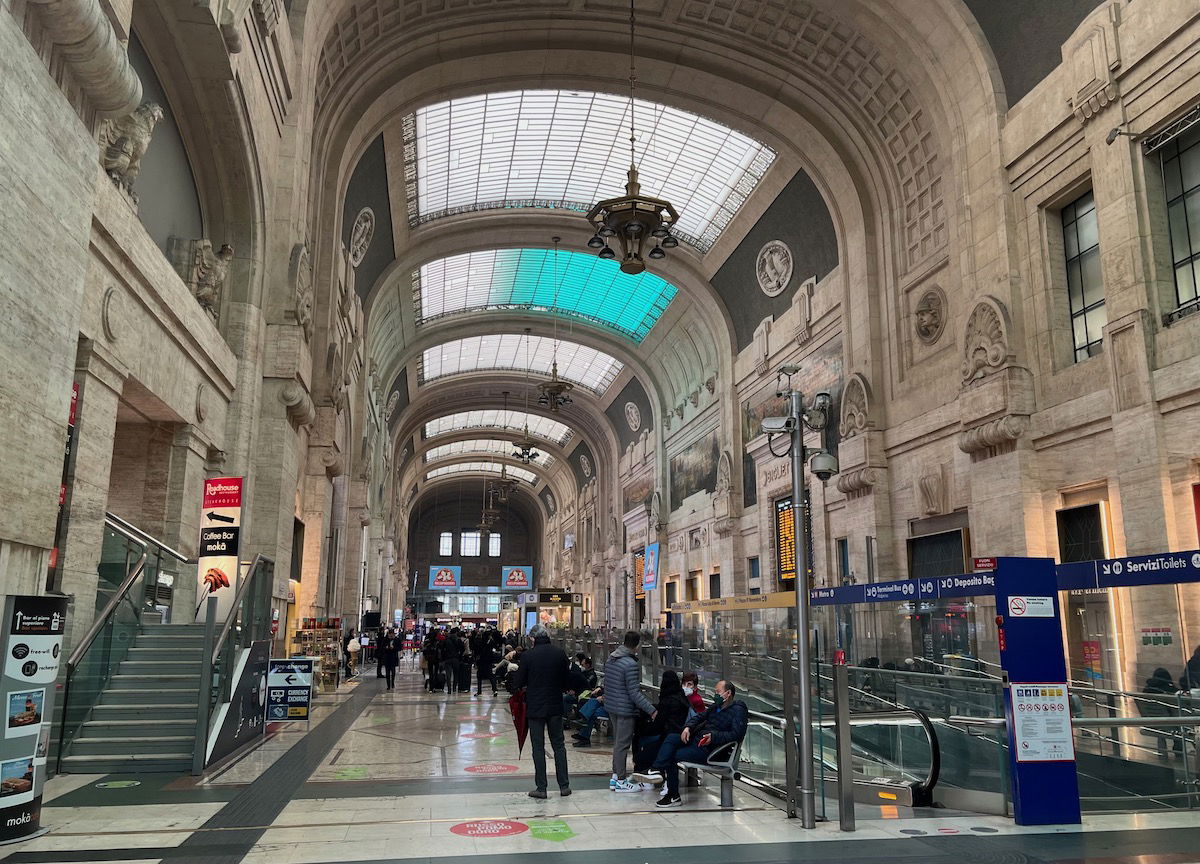 Bottom line
Trenitalia offered a great experience for getting between Venice and Milan. The trains were clean, service friendly, and the value was quite good for what it was. Getting around Europe by train is simply so much more pleasant than flying, especially for short distance.
While this train ride was good, it's the executive class train ride we had a couple of days later that almost turned me into a full-on train enthusiast, so stay tuned for that.
If you've taken Trenitalia business class, what was your experience like?