In the last installment I reviewed our stay at Les Airelles Courchevel, which was an unbelievably good hotel. There was something else that made our time in Courchevel special, though — I learned to ski. Well, sort of. I tried to learn to ski, I should say. I figured I'd share my experience with that, for anyone who might be in a similar boat (or for anyone who would be amused by the story).
Why I haven't really skied up until now
As longtime OMAAT readers know, I review quite a few ski resorts, and it's not because I ski. Rather Ford loves skiing, and it brings him a lot of joy. Not only am I happy when he's happy, but I also enjoy visiting ski destinations, even without skiing.
While I'm not usually a fan of cold weather, there's something magical about being in a snowy environment — it's beautiful, I like the culture around skiing (mostly sitting inside and drinking warm alcoholic beverages), etc.
Okay, so why don't I ski? Well, I'm a quirky and selectively fearful person:
The concept of putting six foot skis onto your legs and then barreling down a mountain seems kind of terrifying; that's especially true because I'm not a very coordinated person to begin with
I do what I can to avoid bodily injury, and I just know of so many people who have been seriously injured from skiing
I'm a generally risk averse person, and I feel like I tempt fate enough by having to drive in South Florida, so I try to limit risk with other aspects of my life
In terms of irrational fears, I'm moderately afraid of chair lifts and gondolas, so that's not a great starting point for skiing
I'm not really an adrenaline junkie, whether we're talking skiing or roller coasters
Nonetheless, let me acknowledge a couple of things:
I've always thought that I'd enjoy aspects of skiing, like the unrivaled views, and the ability to disconnect and just enjoy nature
Ford has for years been encouraging me to learn to ski with a variety of strategies, ranging from being sweet to guilting me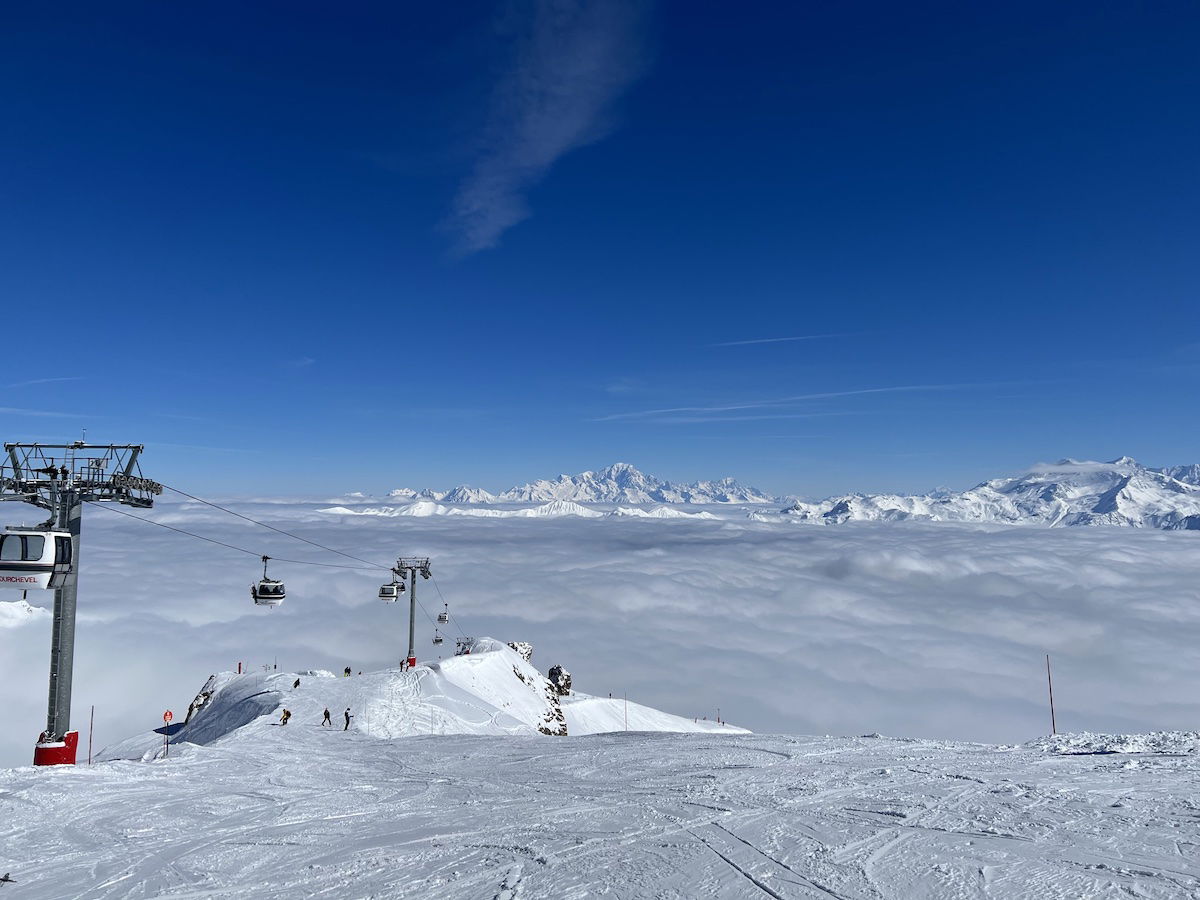 My previous failed attempt at skiing
In 2015 I wrote a post about my first time trying to ski, which was a complete disaster:
I decided to try my luck at Ski Dubai, the famous indoor ski slope in Dubai
I had no sort of instruction (aside from Ford showing me the "pizza" motion), and just put on skis and went
Long story short, I basically just slid and fell all the way down the slope, I was really embarrassed, it sucked, and I swore off skiing forever
Learning to ski in Courchevel with a great guide
Ford had a ski guide in Courchevel, and his plan was to ski every day. I wasn't initially planning on skiing, but when Ford mentioned to the guide (Francesco) that he really wanted me to learn to ski, Francesco offered to teach me.
So on our third day in Courchevel I skied for around two hours, and on our fourth day I skied for over three hours. Or perhaps "skiing" is too strong of a term. More accurately, I was on the slopes for that amount of time, mostly being passed by three year olds.
I've gotta be honest, I was nervous about learning to ski. There's a huge mental block when you're an adult and you can't do something basic, and you don't want to embarrass yourself. I was getting in my head way too much.
Fortunately Francesco couldn't have done a better job with exposing me to skiing:
We started really slow, and only progressed as I was comfortable
He never made me feel like I was doing a bad job (even though I'm sure I was), but rather just positively reinforced me
I know this sounds weird, but I was put much more at ease when I learned that Francesco is terrified of flying, since it made me feel like there was a mutual vulnerability… that's right, he's scared of getting on a transatlantic flight, rather than scared of jumping out of a helicopter and skiing at 100km+ per hour down the side of the tallest mountain in the area
We started by just getting used to the concept of having skis on, one foot at a time. Then we headed up to the "magic carpet," which is basically a very shallow area where you can learn the basics, and then there's a little belt that takes you to the top (hence the name).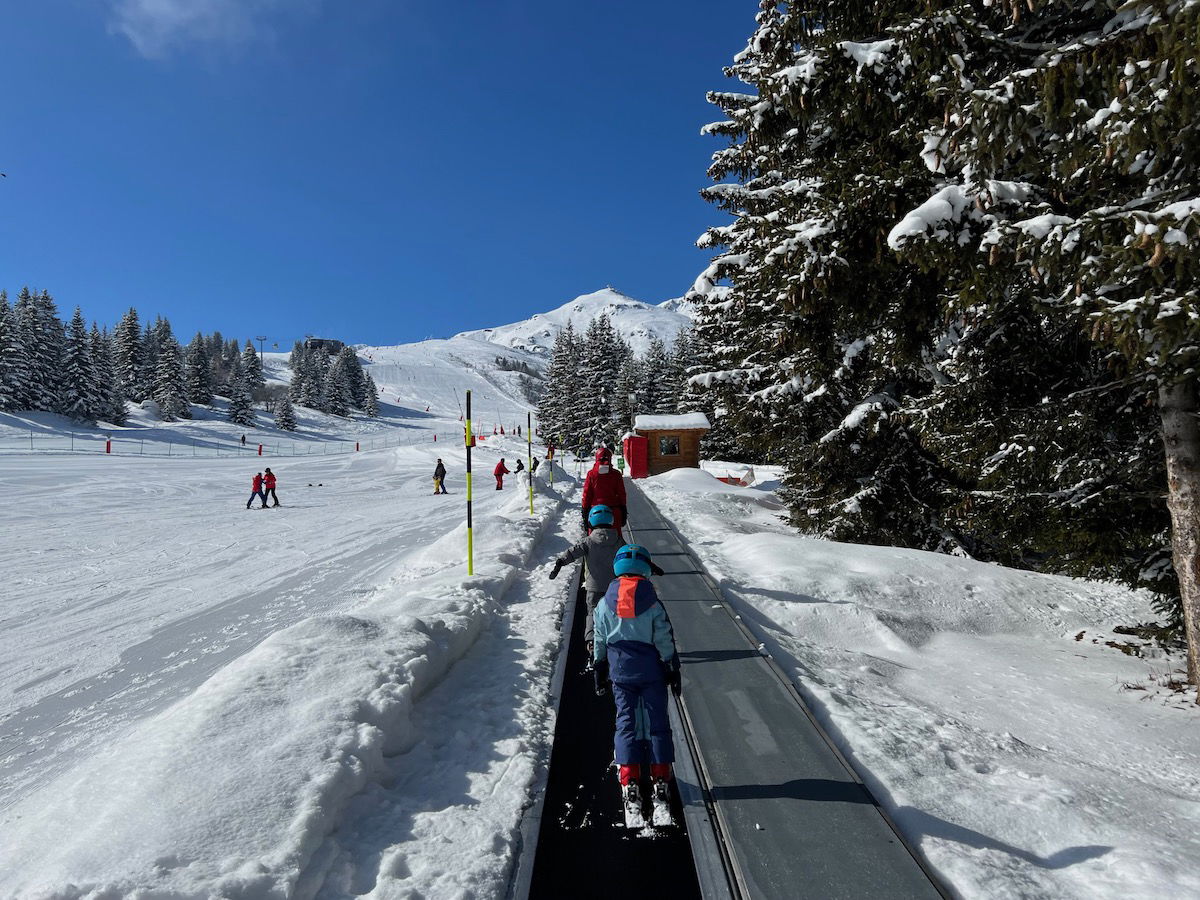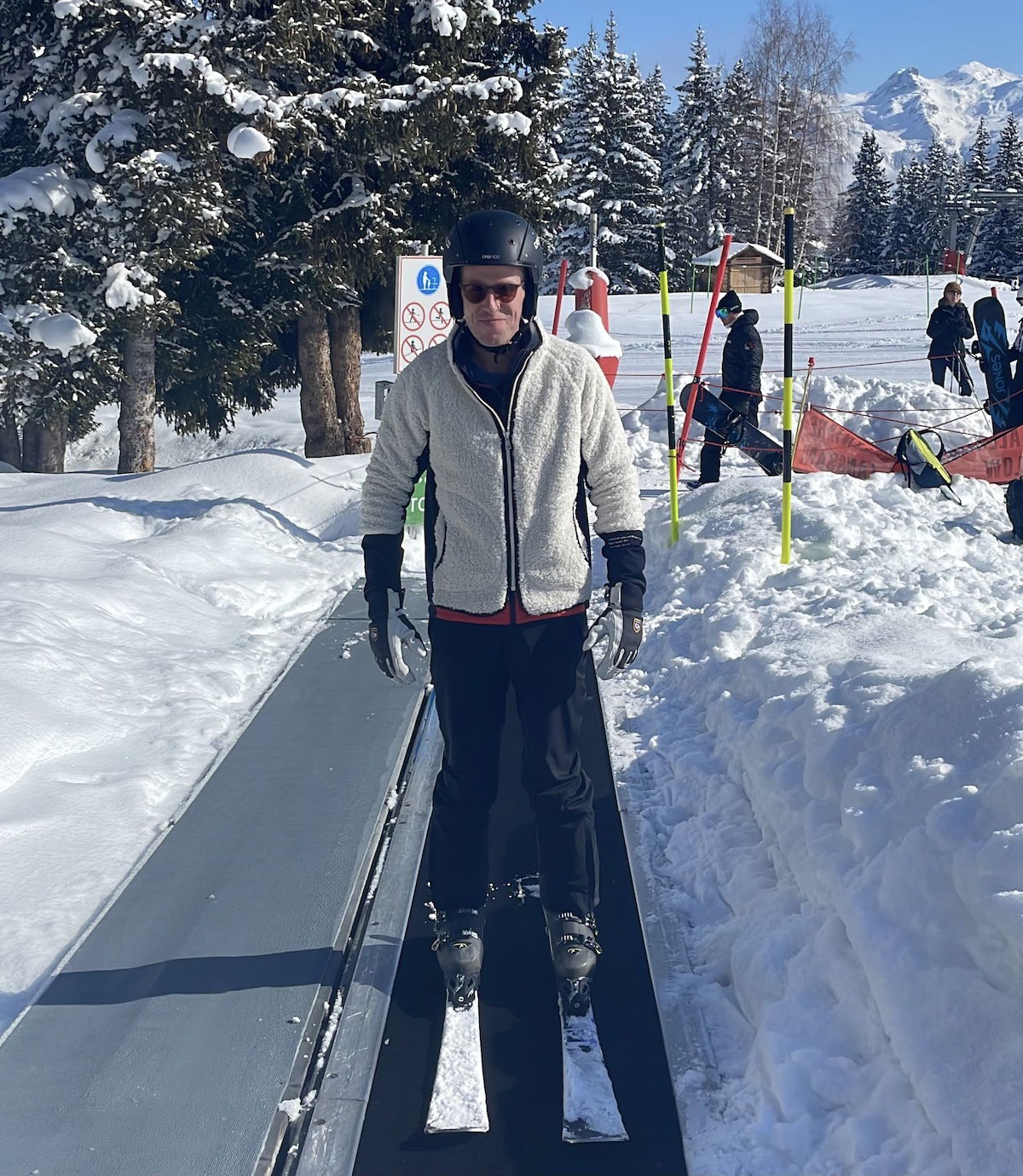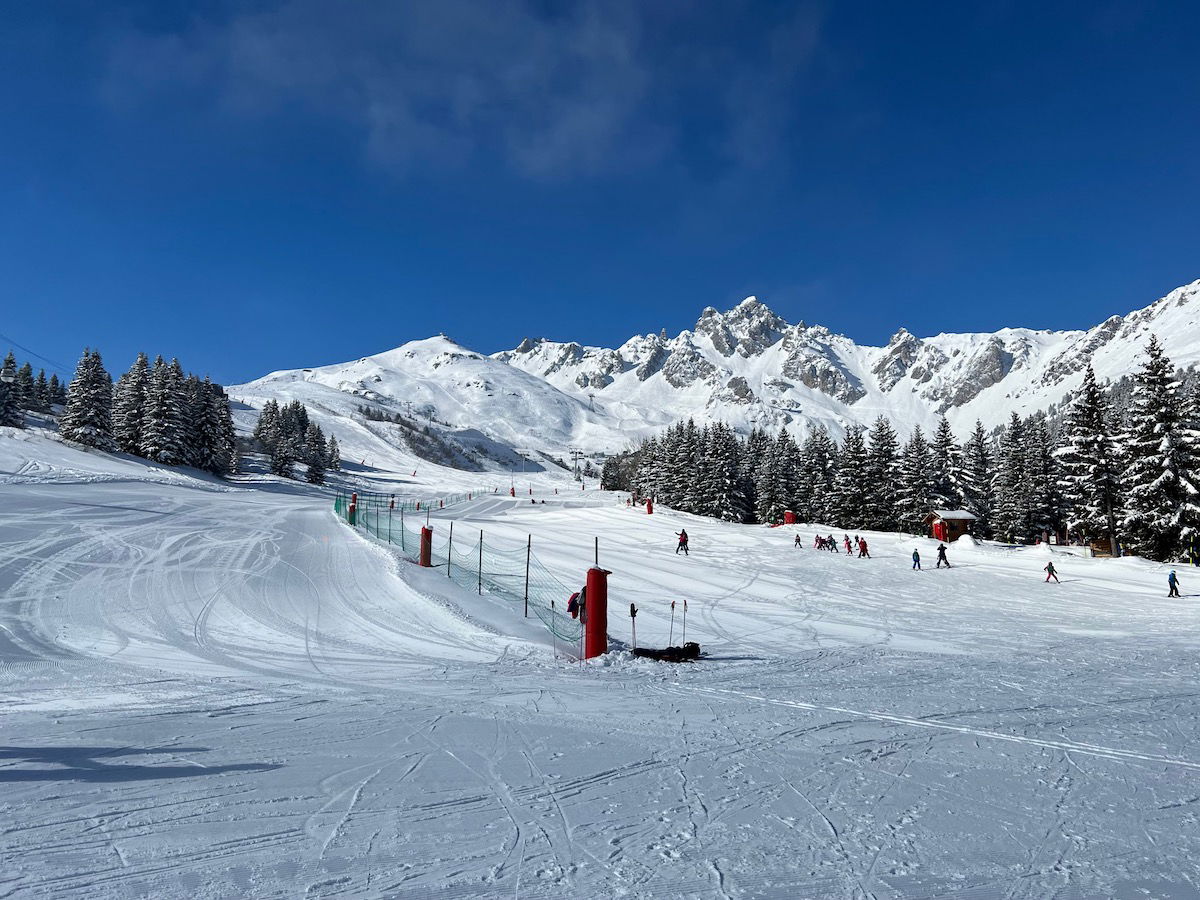 After about an hour there, we did some shallow runs, and I was starting to feel confident both about braking and turning.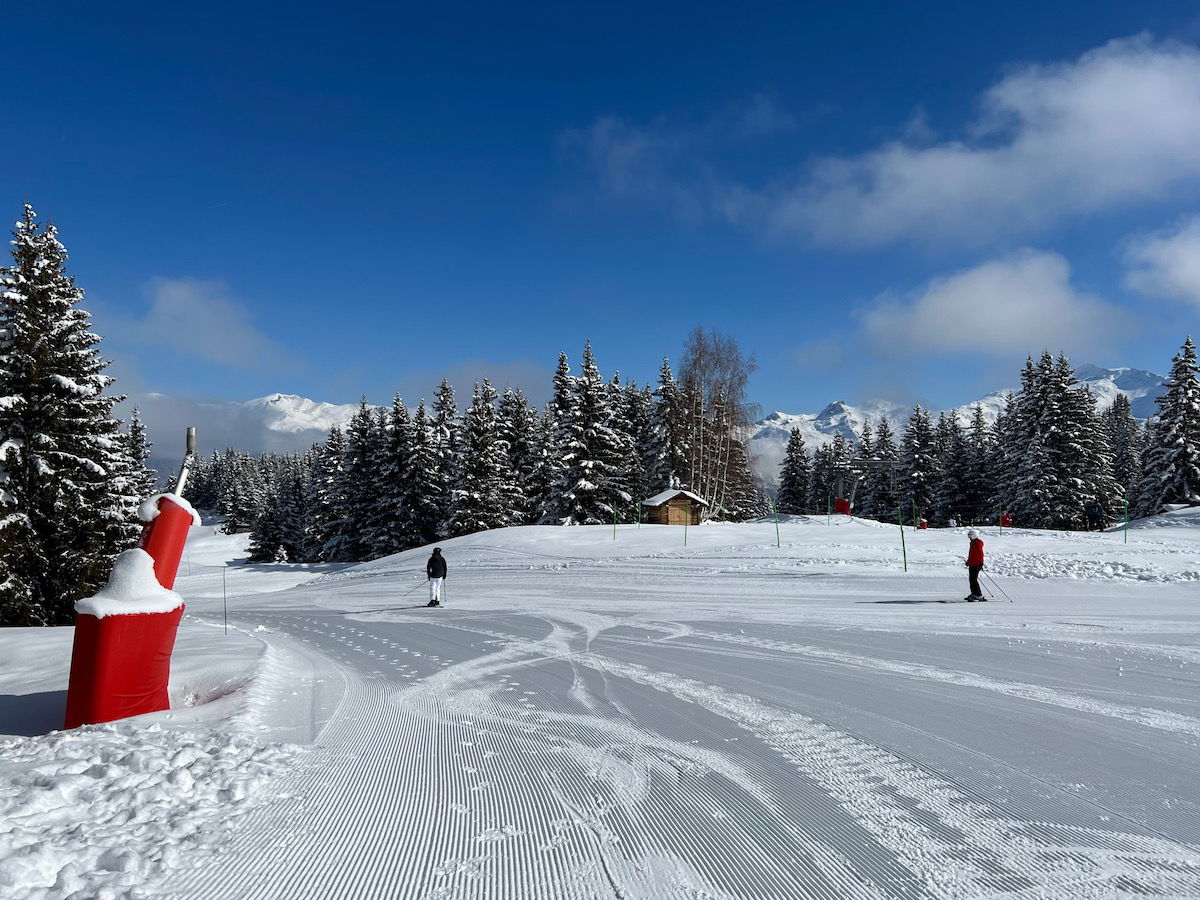 That was about it for the first day. The next day we skied for a couple of hours, and then after that Ford joined us. I was amazed by how quickly we were up on legitimately high mountains. It was kind of terrifying, but I took my time, and by the end of it I was feeling pretty good about my progress.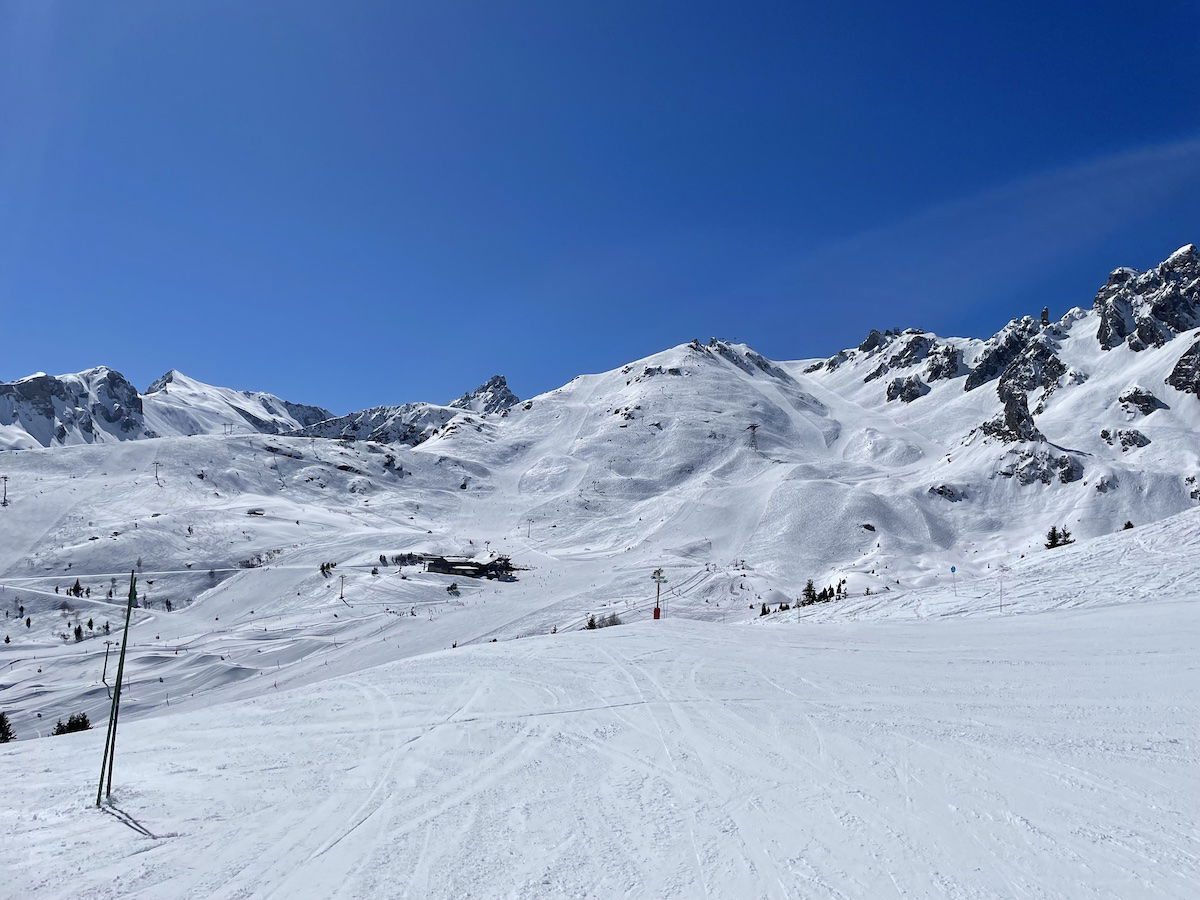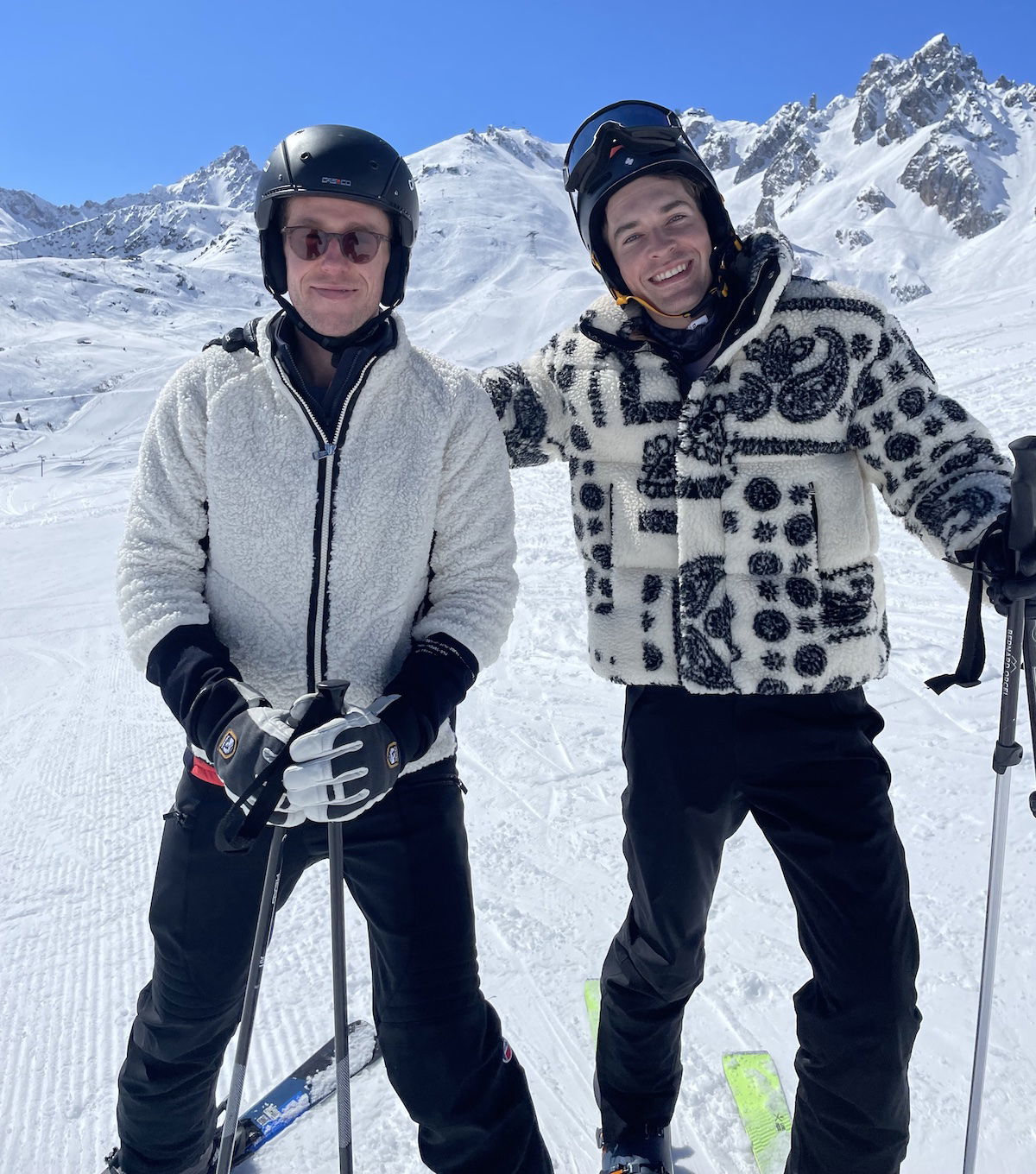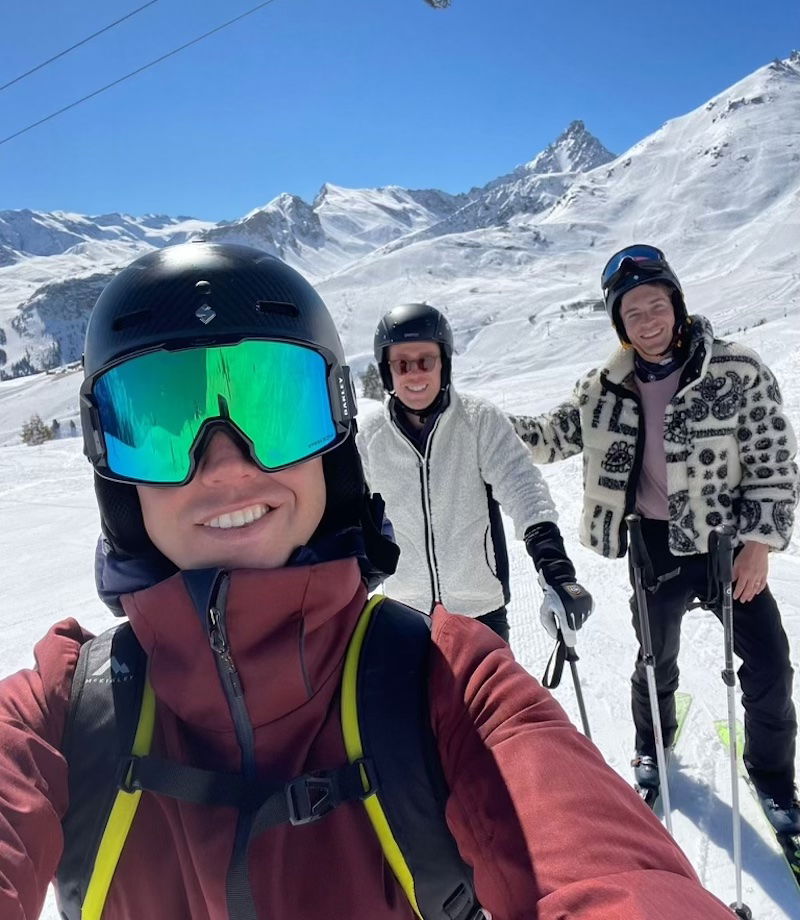 Where do I go from here?
I really enjoyed learning to ski. I feel much more comfortable about the concept of skiing than I ever have in the past, and I'm sure I could get to the point where I'm half decent at it. So, will I keep trying to learn to ski the next time I'm at a ski destination?
I definitely want to get better at skiing, so at an absolute minimum I'd love to take a few more lessons
I've heard that skiing is a bit like riding a bike, and that once you learn it you don't really forget it, so I'm curious if OMAAT readers who are skiers agree?
As much as I love the concept of skiing, I can't help but still feel a bit uneasy about the risk associated with it in terms of braking bones, or even more serious injury; my biggest fear is simply that you have a bunch of people moving all over the place at completely different speeds (like South Florida roads), so there's a lot of trust required of others as well, especially if you're going slow
Bottom line
I'm grateful that I finally had the opportunity to learn to ski, especially with such a patient and enthusiastic instructor. While the concept of skiing kind of scares me, easing my way into it made it a lot more fun. I obviously still have a long way to go, but at least I have the basics down.
I hope to continue to learn to ski, though it remains to be seen if I'll keep it up in the long run, since I am still kind of scared. And speaking of being scared, maybe roles need to be reversed, and I need to get Francesco over his fear of flying.
I'd love to hear from OMAAT readers who are skiers, as well as OMAAT readers who share the fears that I have! Where do you stand on skiing?