In the interest of full disclosure, OMAAT earns a referral bonus for anyone that's approved through some of the below links. These are the best publicly available offers (terms apply) that we have found for each product or service. Opinions expressed here are the author's alone, not those of the bank, credit card issuer, airline, hotel chain, or product manufacturer/service provider, and have not been reviewed, approved or otherwise endorsed by any of these entities. Please check out
our advertiser policy
for further details about our partners, and thanks for your support!
After crossing the Atlantic in Eurowings Discover's A330 business class, and then visiting the Lufthansa Senator Lounge Frankfurt, it was time to fly Lufthansa's A321 business class from Frankfurt to Venice.
How I booked our Lufthansa business class tickets
As a reminder, I booked our transatlantic itinerary from Tampa to Venice using Air Canada Aeroplan points. I booked the following for 70,000 Aeroplan points plus $72.58 in taxes and fees per person:
03/25 4Y65 Tampa to Frankfurt departing 8:20PM arriving 10:30AM (+1 day)
03/26 LH328 Frankfurt to Venice departing 12:50PM arriving 2:05PM
Aeroplan points are easy to come by, as the program partners with American Express Membership Rewards, Capital One, and Chase Ultimate Rewards. On top of that, in the United States there's the new Aeroplan® Credit Card (review), which is pretty lucrative.
Lufthansa business class boarding
Our 12:50PM flight was scheduled to board at 12:10PM from gate A56, just a short walk from the A50 Senator Lounge we had visited. Since boarding was 40 minutes prior to departure rather than 30 minutes before departure, I knew we'd be leaving from a remote stand (since the airline boards a bit earlier in those situations).
Boarding started right on-time, and the self-service gates were being used, so you just have to scan your boarding pass to get on. We then had to go down some stairs to a bus.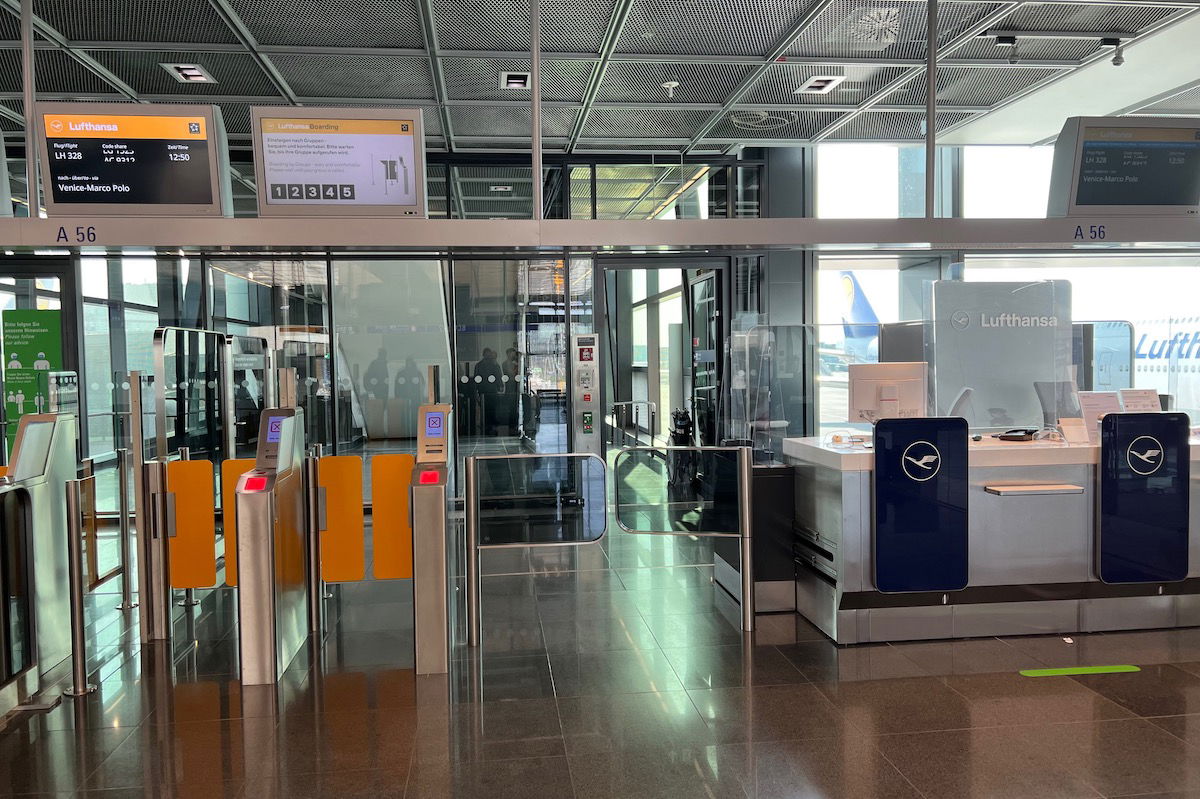 As much as there are many aspects of aviation in the United States that are terrible, I'm grateful that remote stands aren't really common. because this is simply such an unpleasant experience, especially in the era of coronavirus. It took about 10 minutes for the bus to fill up, and then it was a roughly 10 minute drive to the plane.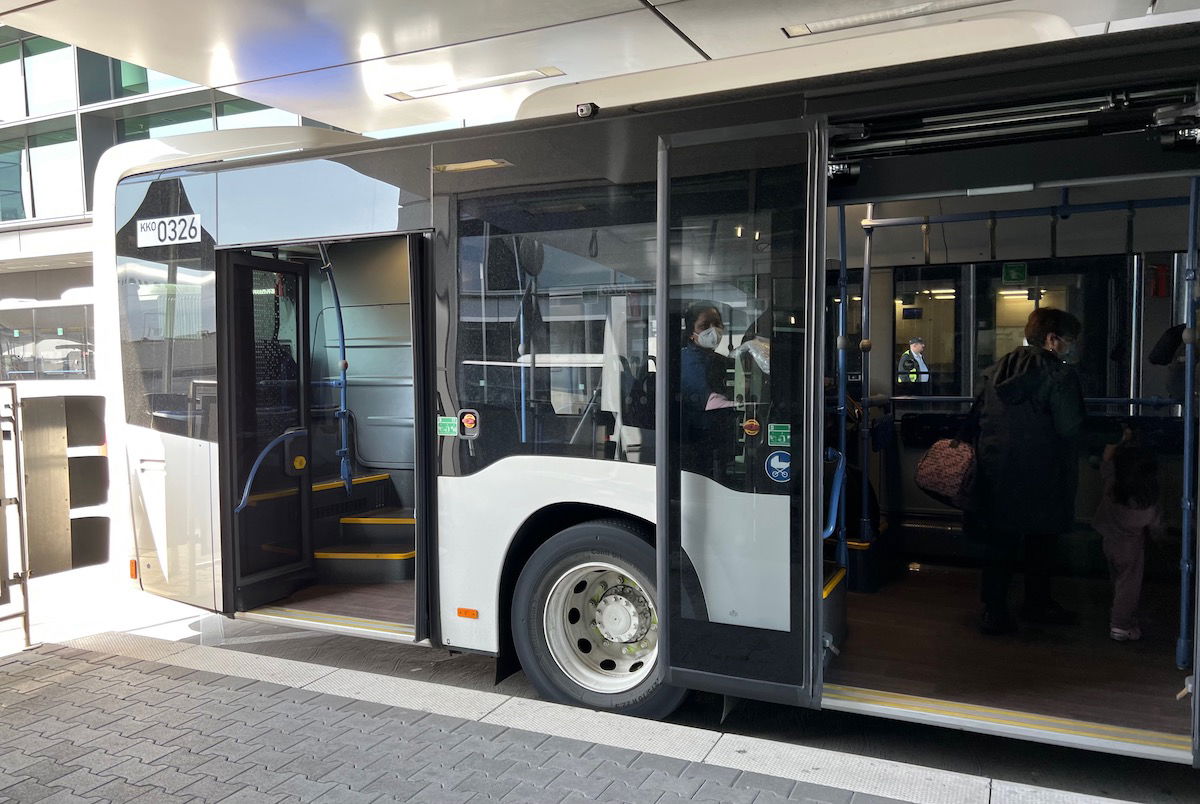 Then even when we arrived at the plane they weren't ready to board us, so we had to stand in the bus for a few more minutes.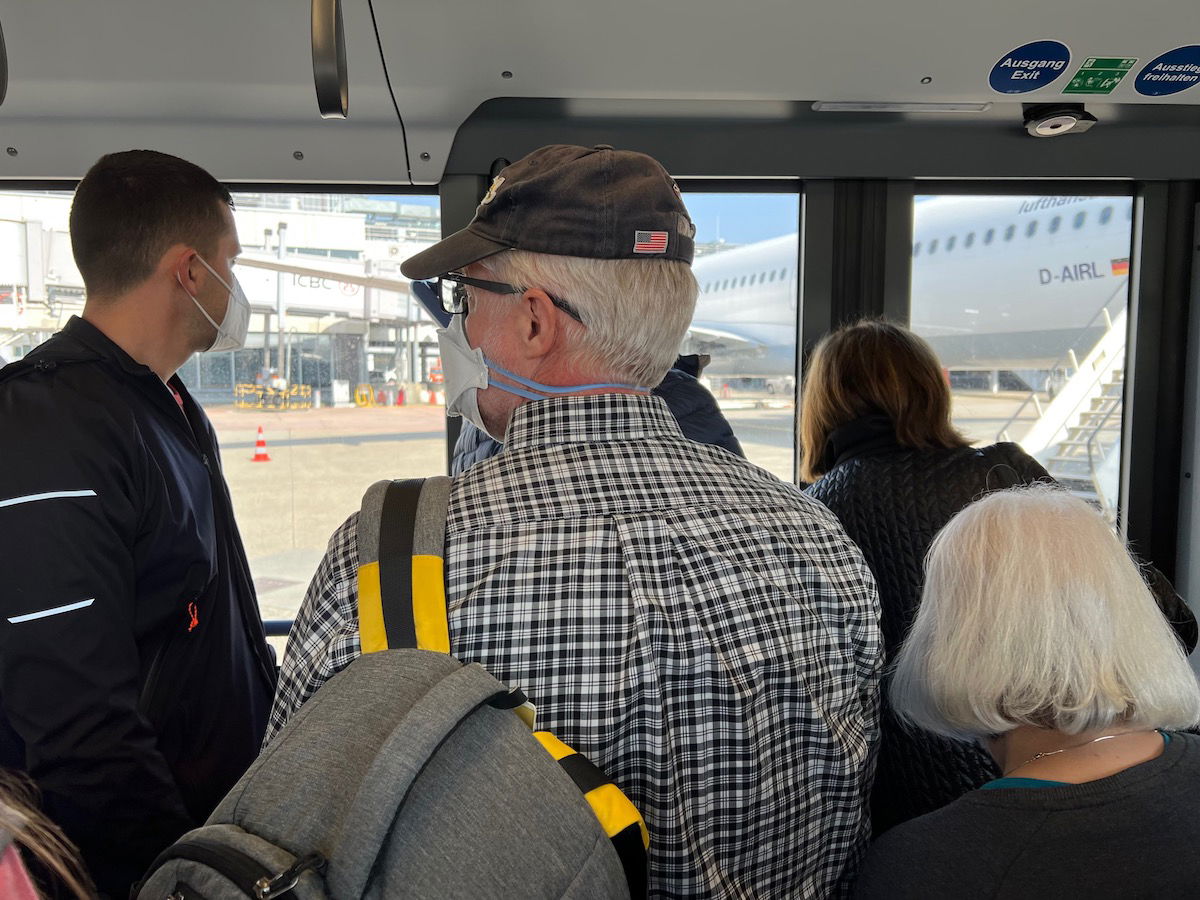 The only nice thing about getting a bus to a remote stand is the great plane views from the apron.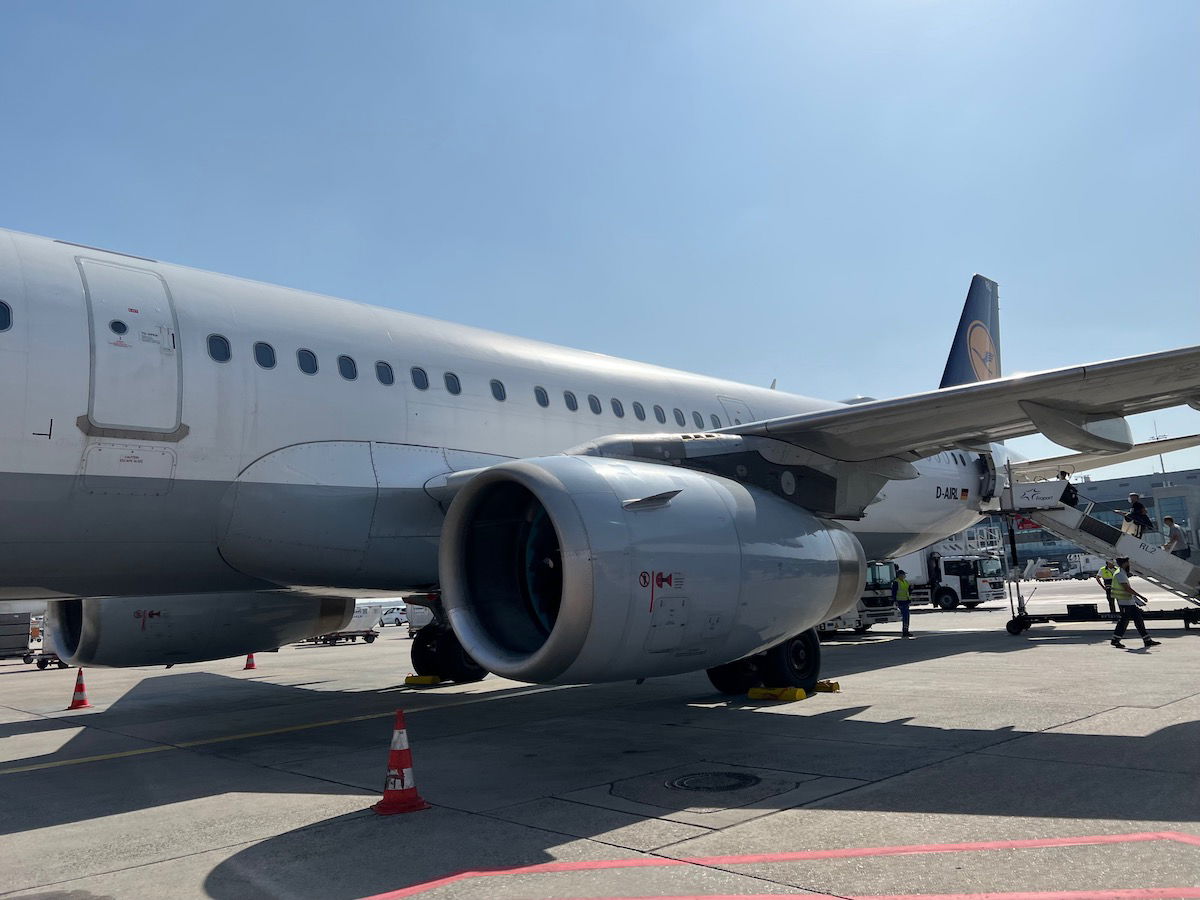 We were flying on a Lufthansa Airbus A321 with the registration code D-AIRL, which was roughly 27 years old, as it joined Lufthansa's fleet in 1994.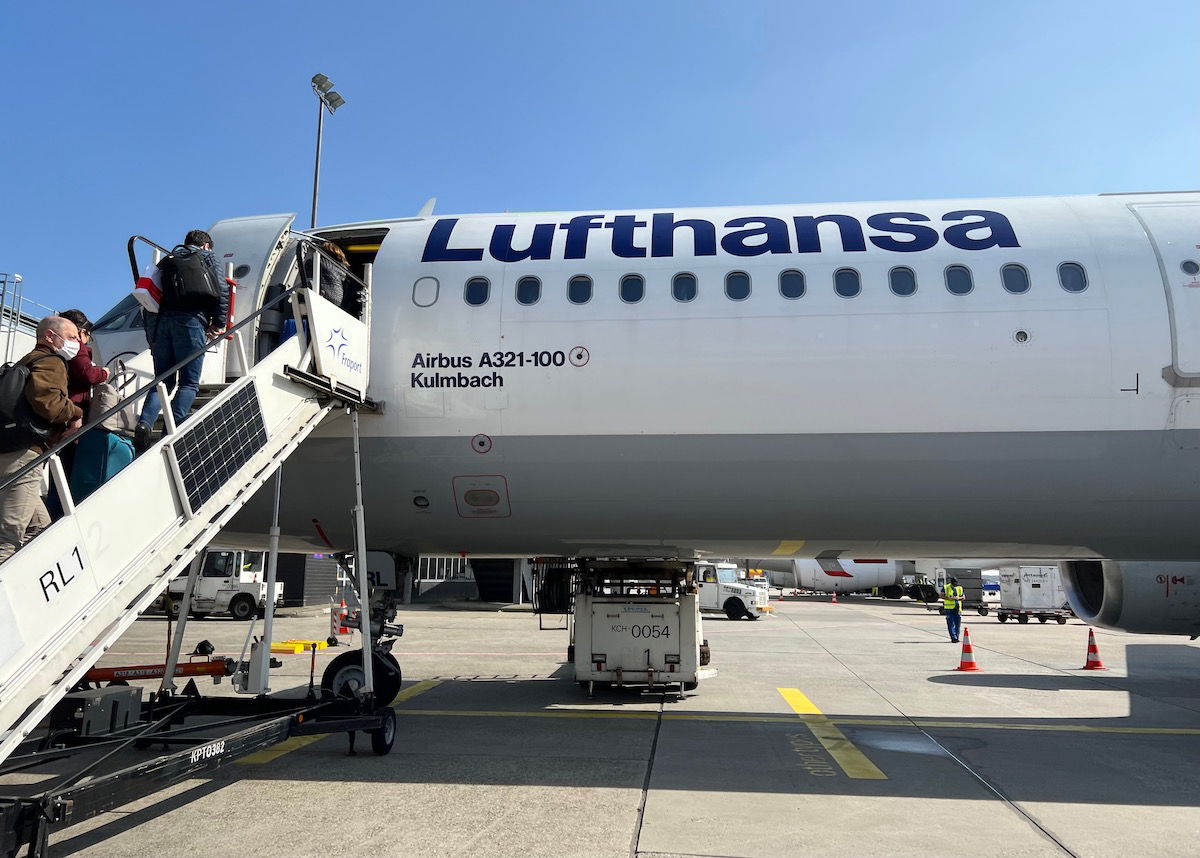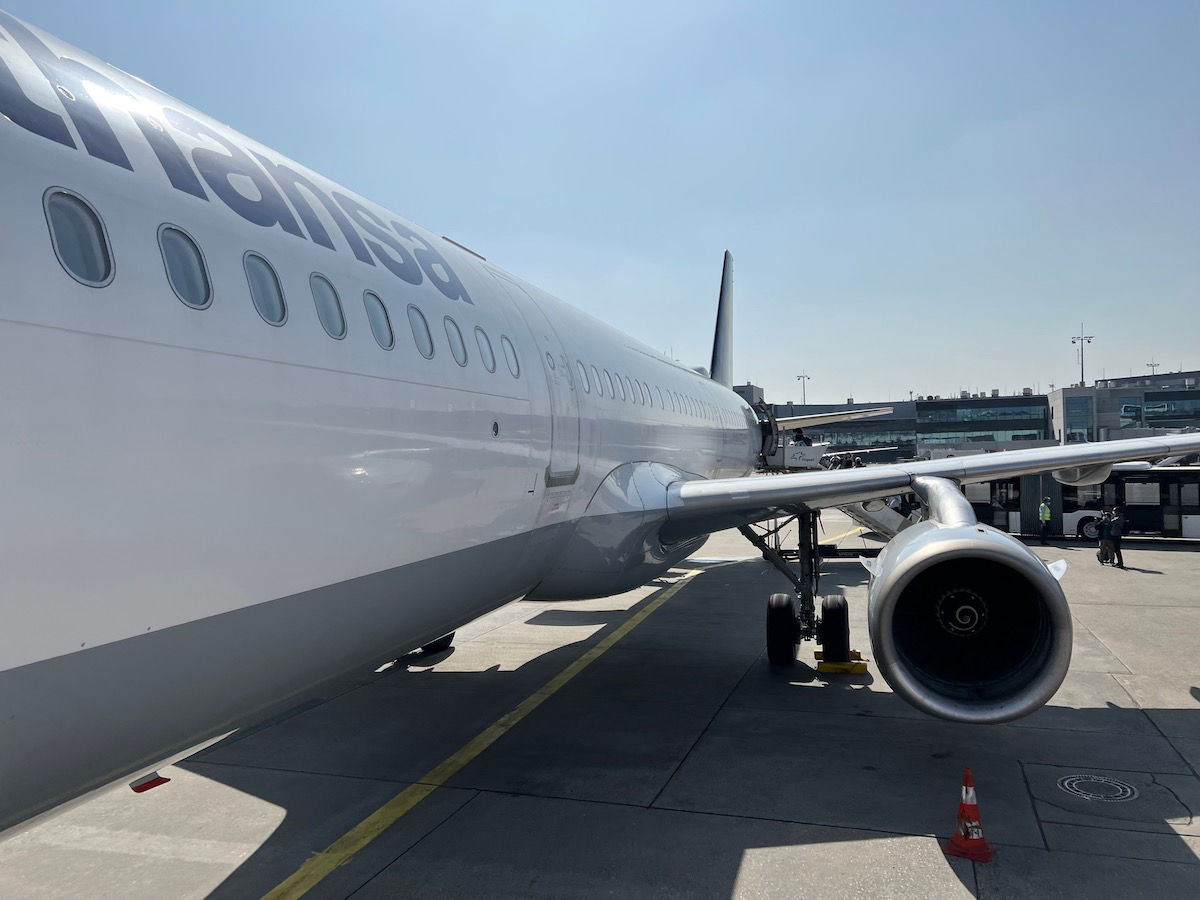 Lufthansa A321 business class cabin & seats
On intra-Europe flights, business class simply consists of economy seats with a blocked middle. Because of this, the size of the cabin can be adjusted with each flight. On this particular flight the business class cabin was huge, and went all the way back to row 14.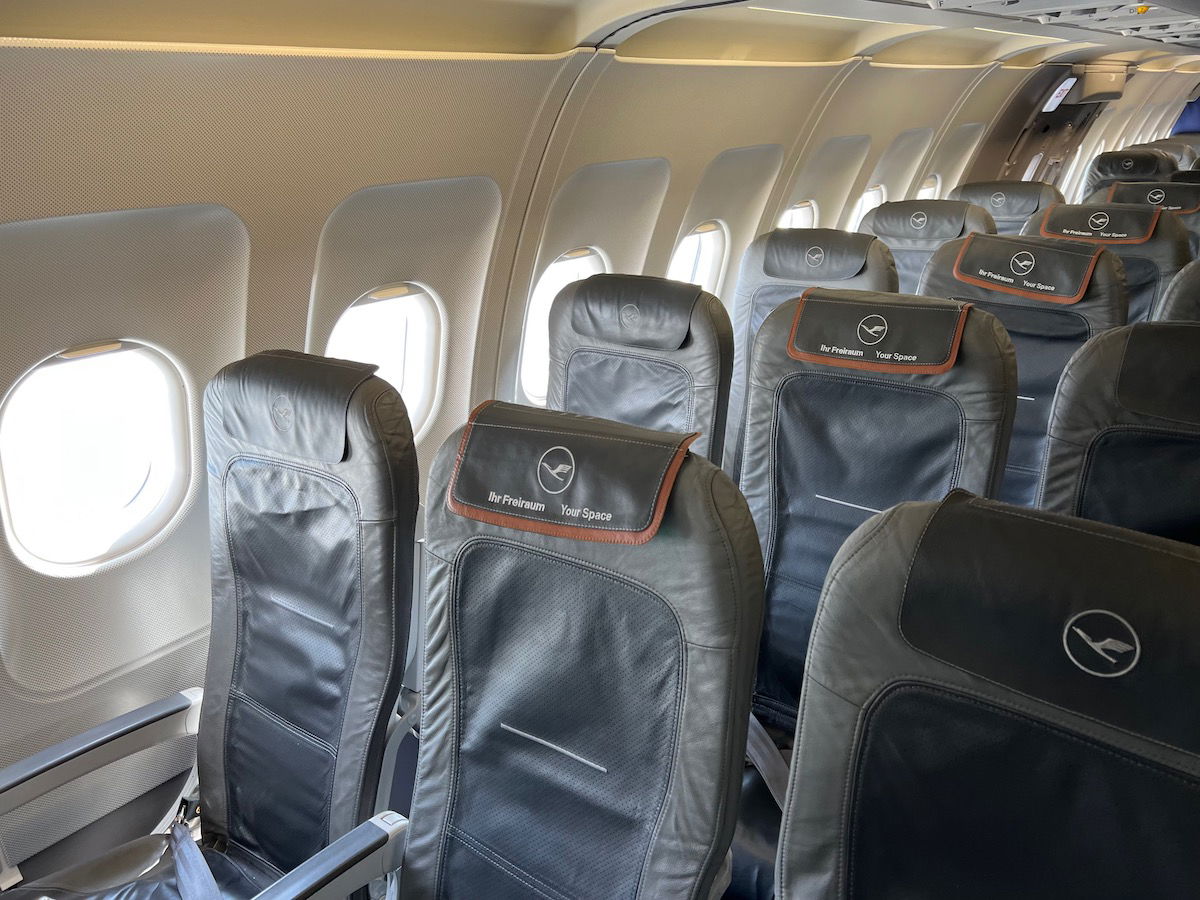 So while all intra-Europe business class seats are typically created equal, that's not the case on this plane, given the location of the exit row. For example, you're not going to want to sit in seats 9A & 9C, which are right in front of the exit row and don't have a window.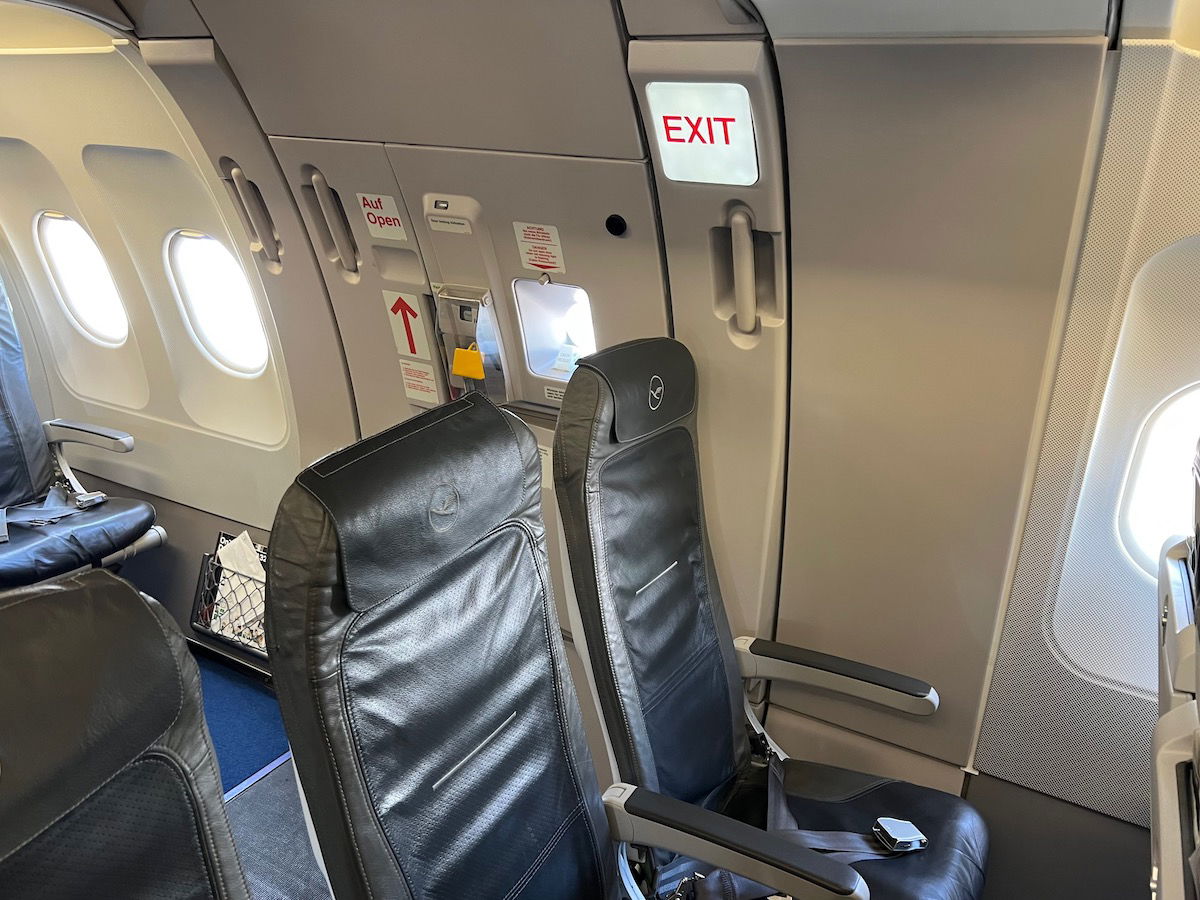 Seat 9D has the benefit of only having one seat next to it, meaning no one else is seated with you. However, you have the same issue with lacking views.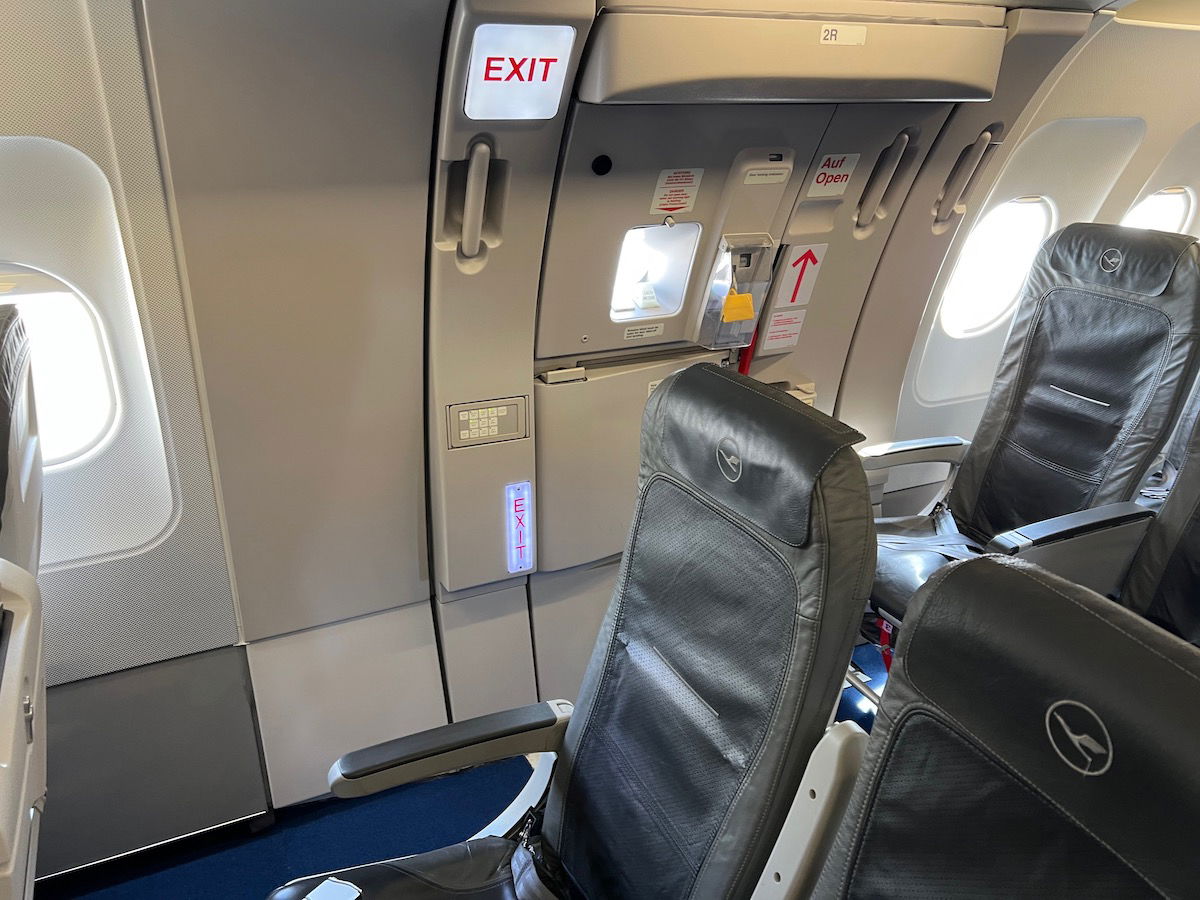 Meanwhile seats 11A & 11C have virtually unlimited legroom. If there's such a thing as having too much legroom, these seats would be it, given that you can't reach anything stored underneath the seat in front.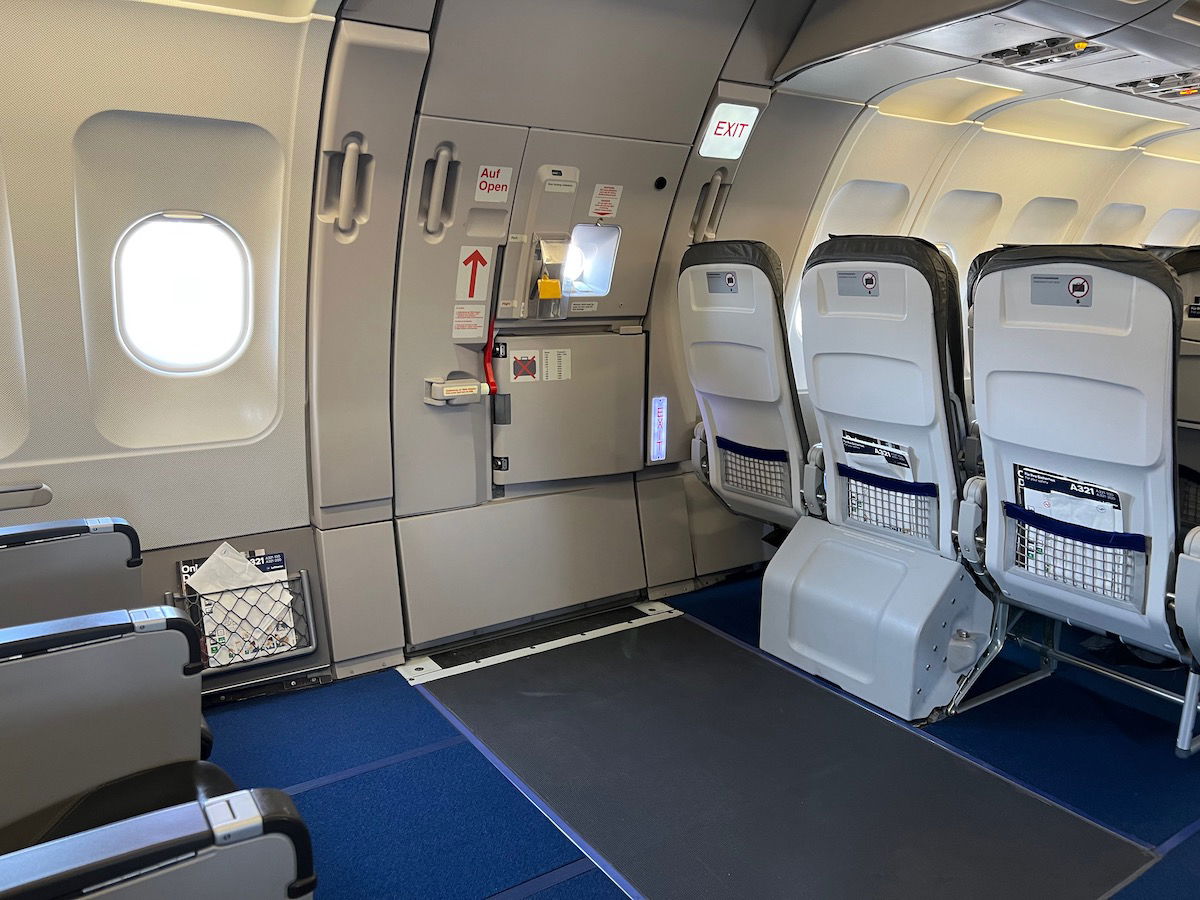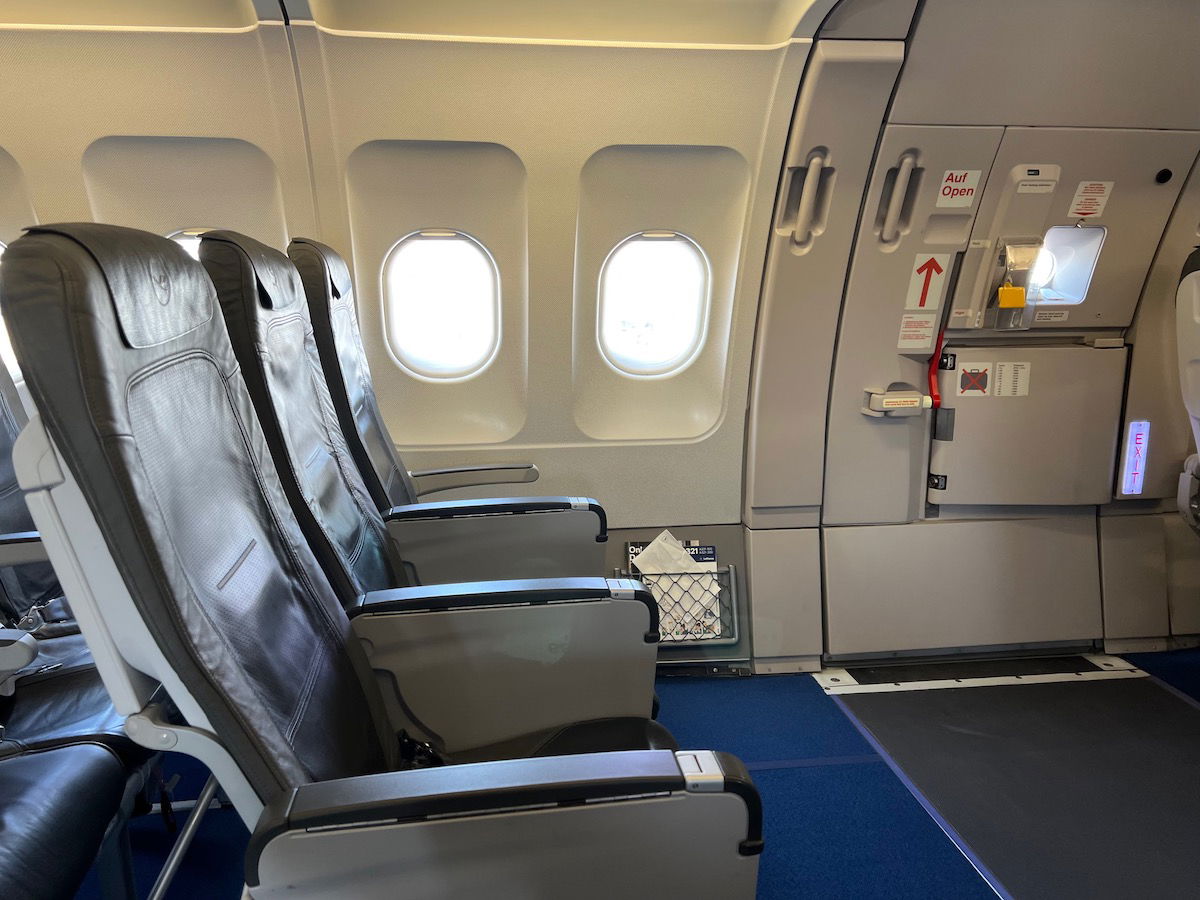 We booked last minute (due to the Eurowings Discover cancelation), and at the time seats 11D & 11F were the best options, located right behind the exit row. 11F was a totally standard seat in terms of legroom, while 11D was right behind the flight attendant jumpseat. This meant there was a bit more legroom, but also meant there was no storage under the seat. Then again, you can always store stuff under the center seat.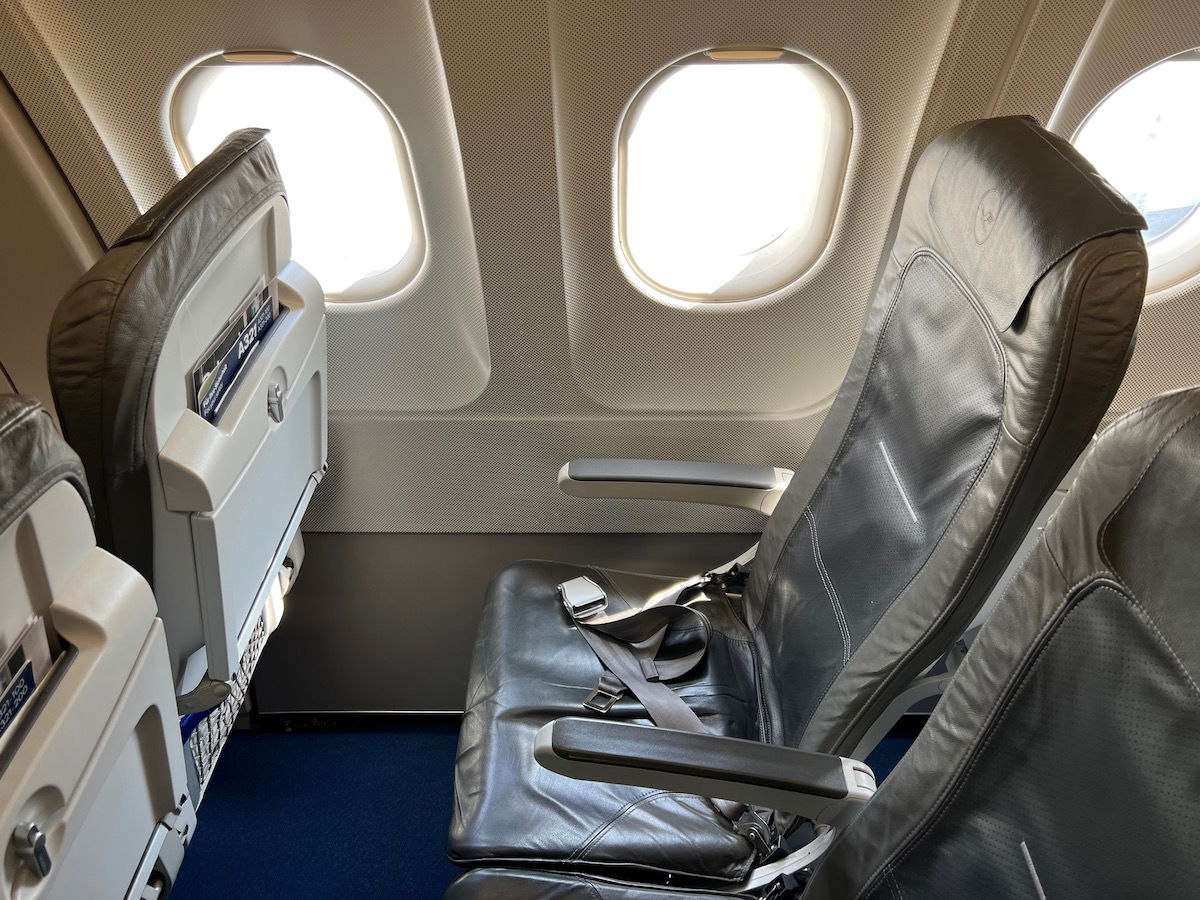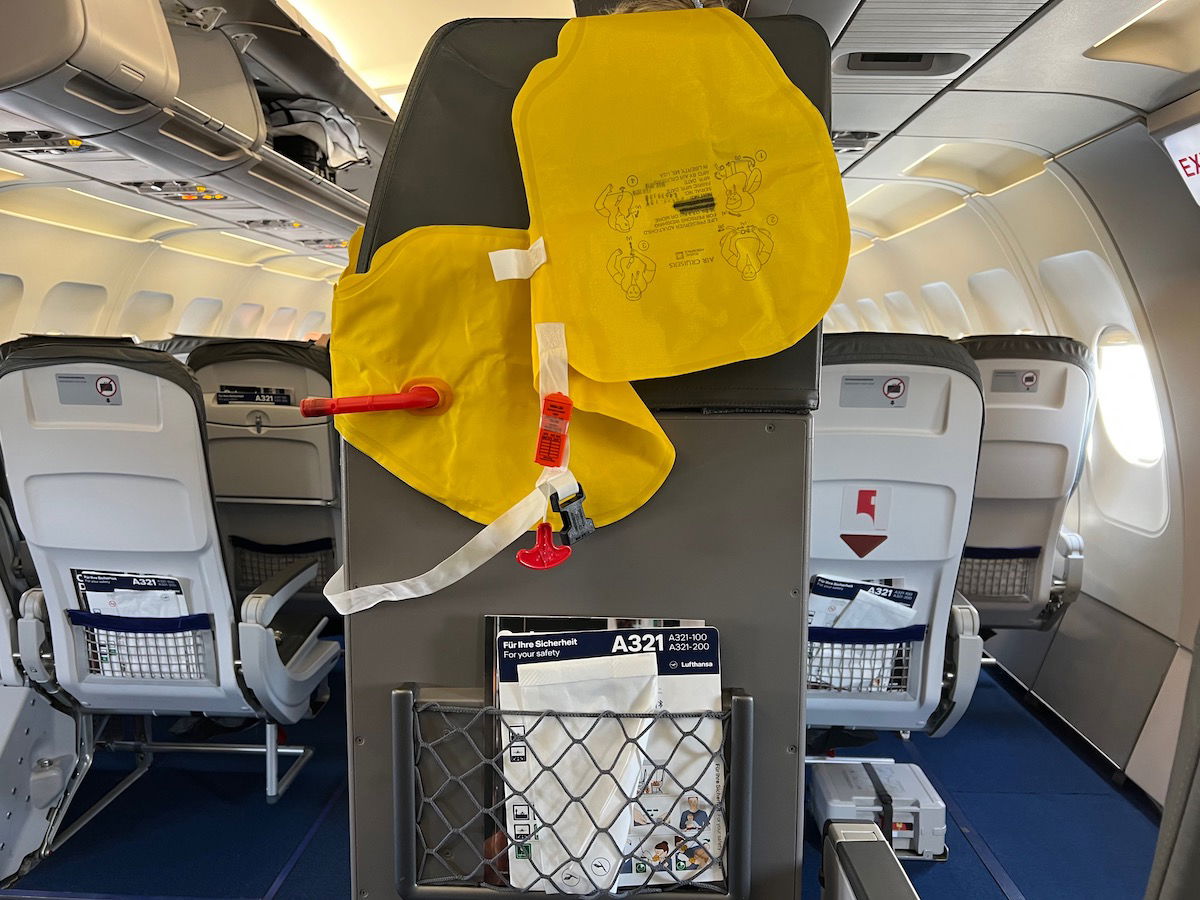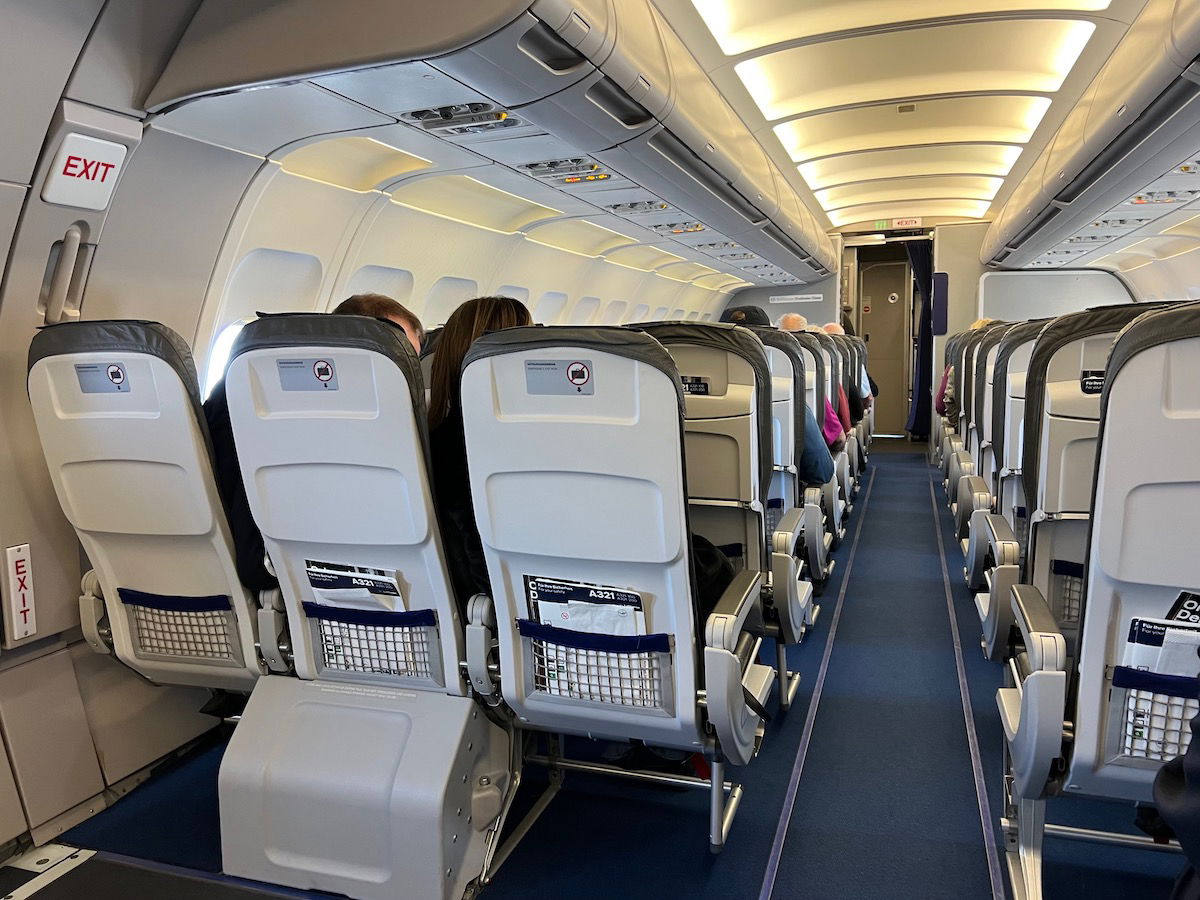 Then rows 12 and 14 were totally standard, right in front of the curtain.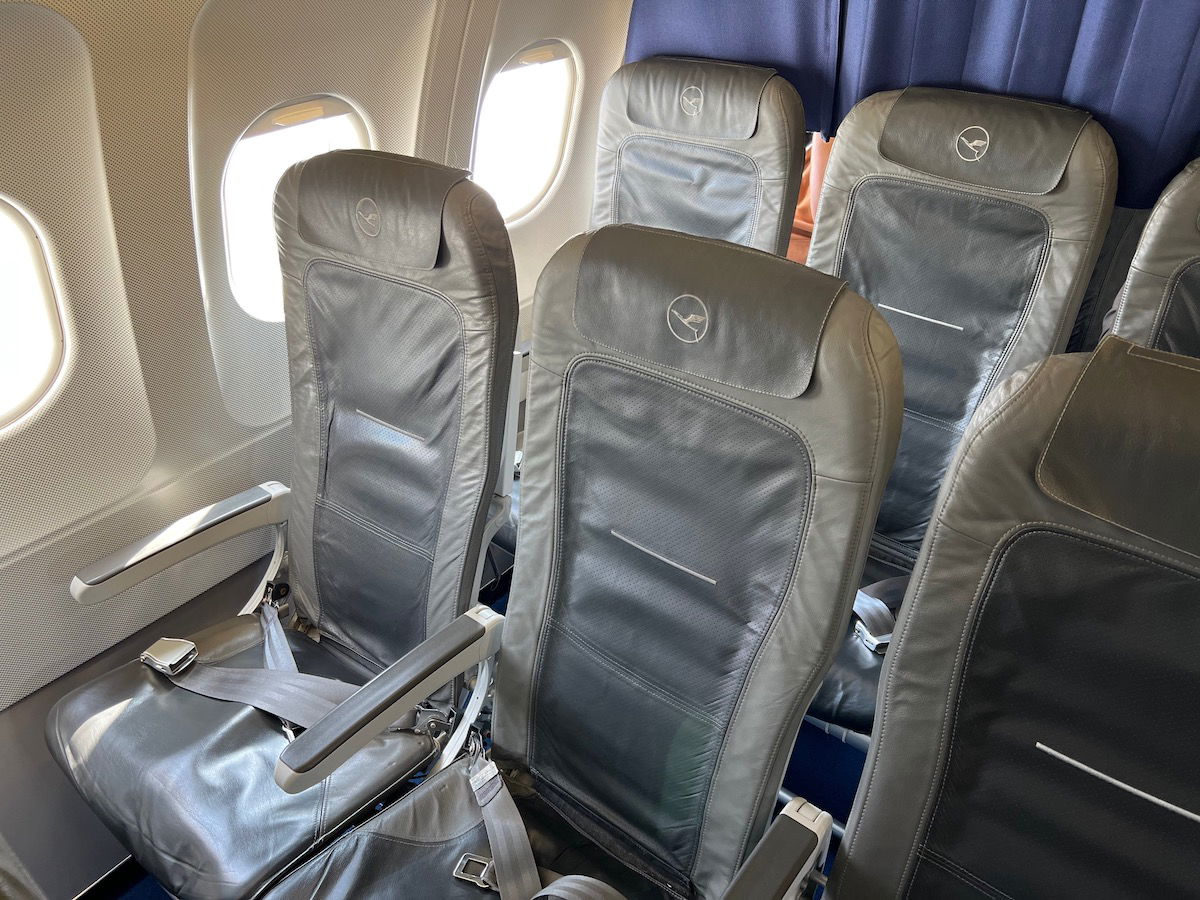 Of the 46 business class seats, roughly 32 were occupied, so the cabin was reasonably occupied, but not full.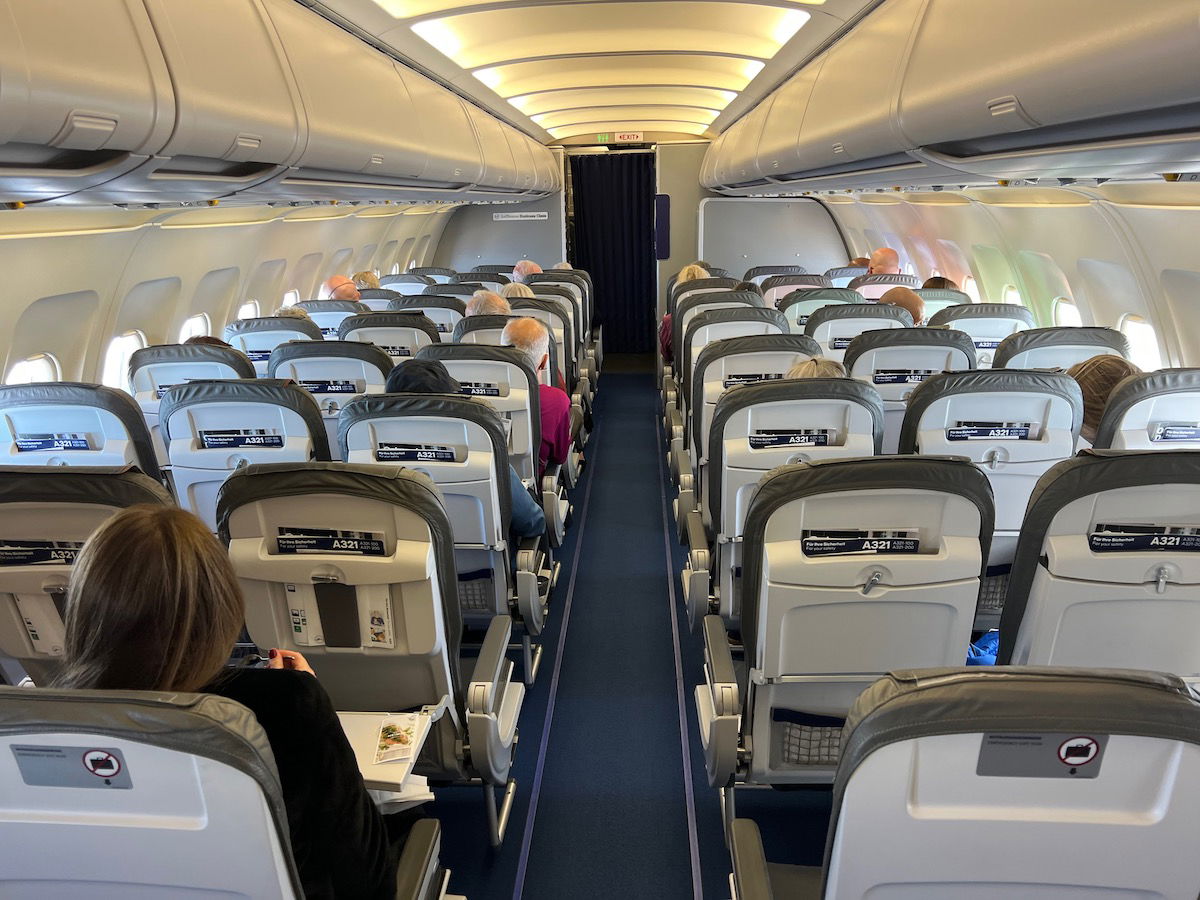 The cabin was well maintained given the age of the plane, though it still didn't have any bells and whistles. There were overhead consoles with individual air nozzles. However, there were no power outlets. Then again, Lufthansa hasn't even been installing power ports on the new Airbus A320neos. Obviously this isn't a major issue for the short flight to Venice, but it's a different story if flying to Athens.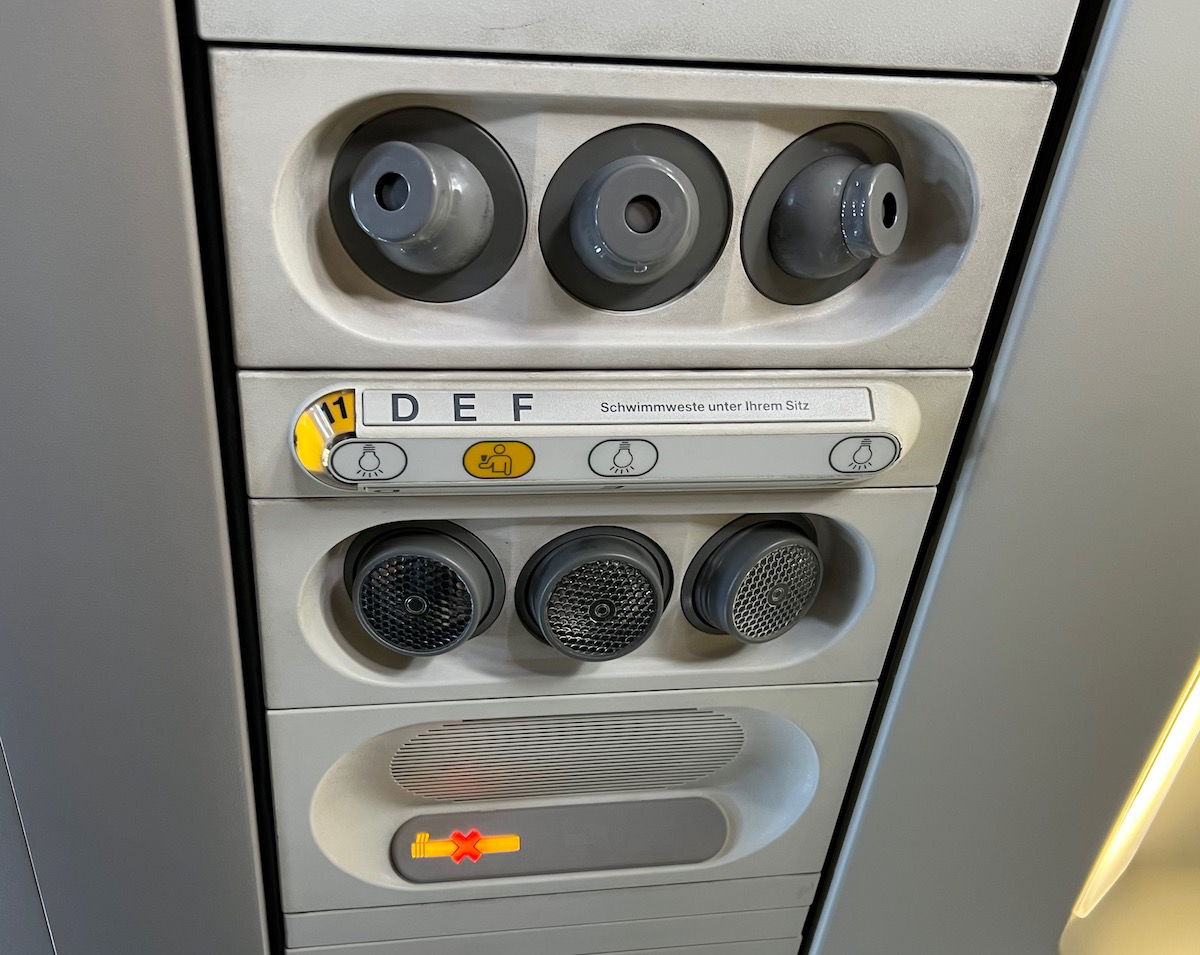 There was also one lavatory at the front of the cabin, which was basic but in decent condition.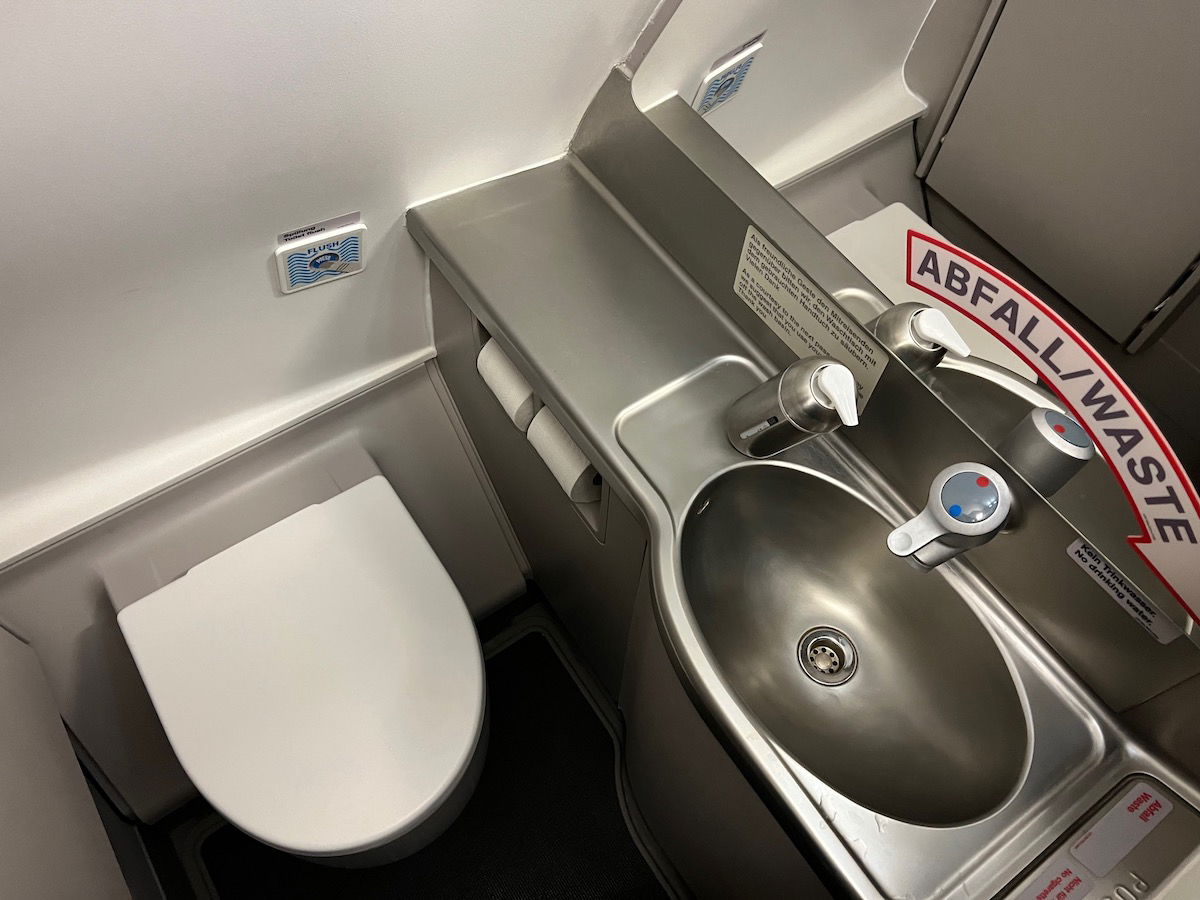 Lufthansa business class snack
We departed Frankfurt on schedule for our hour-long flight to Venice, so there's not a whole lot to report there. Around 10 minutes after takeoff the inflight service began. Several months back Lufthansa introduced the new "Tasting HEIMAT" meal service concept on short haul flights, intended to highlight local tastes from the region. This particular flight was supposed to have food from Hamburg.
The catering on my last intra-Europe Lufthansa flight was lousy, so this one was at least a bit better. The main dish and dessert were served covered, while a bread roll was placed directly on the tray.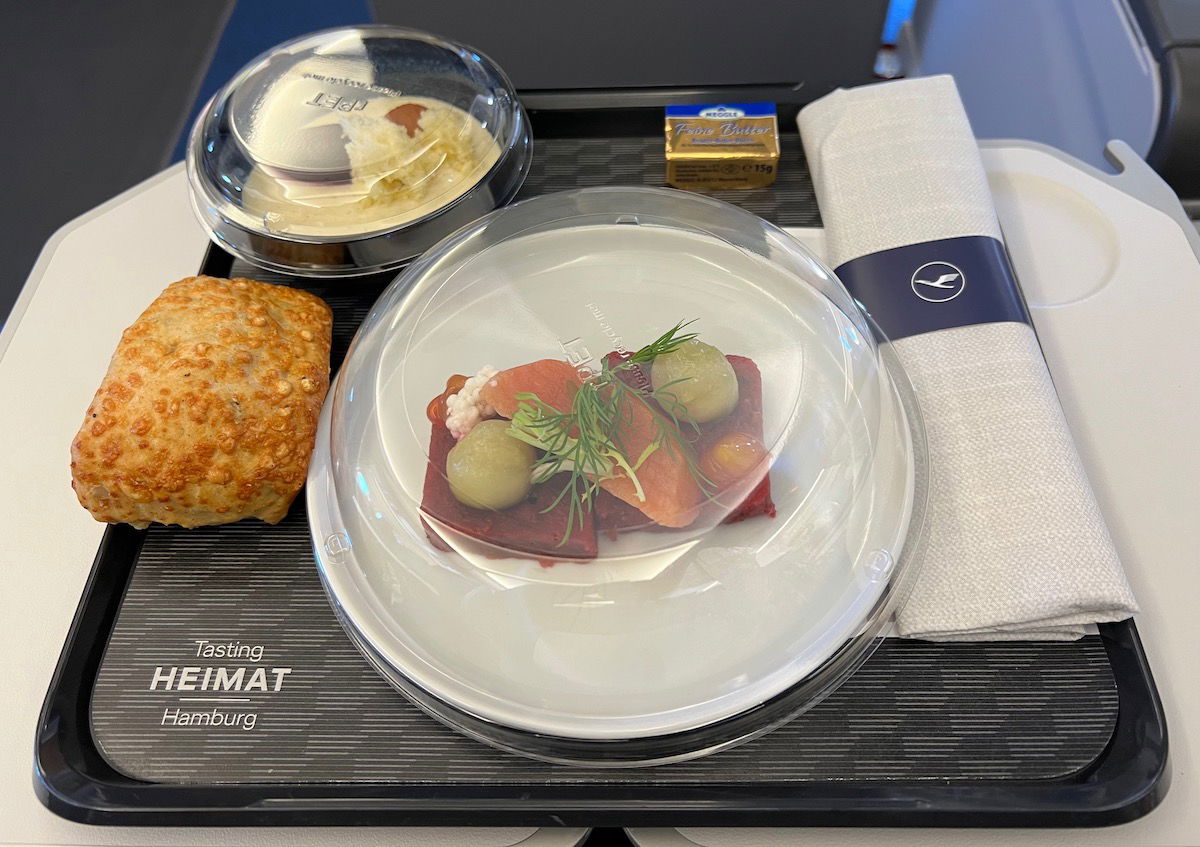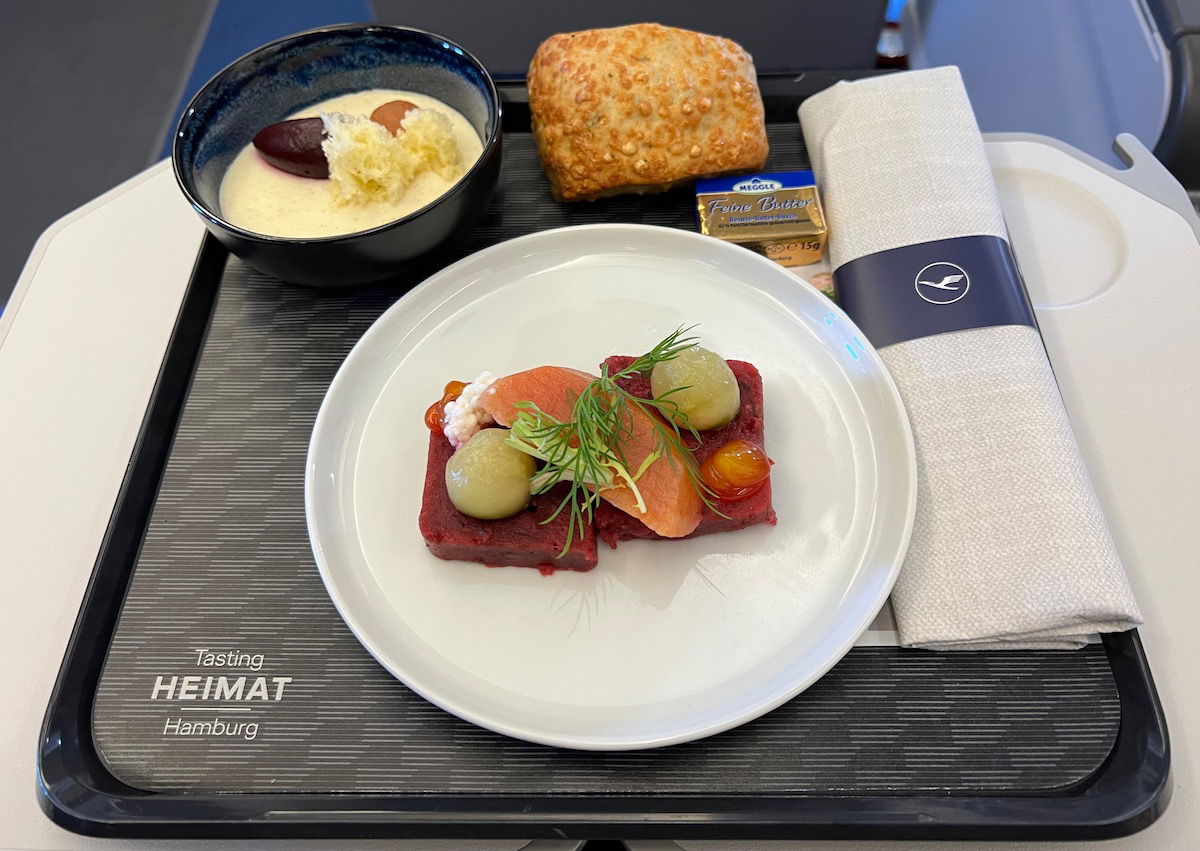 I appreciate that Lufthansa has a little menu on the tray, because otherwise I wouldn't be able to figure out what I'm being served half of the time. I find that Lufthansa tries way too hard with serving dishes perceived to be "fancy" on intra-Europe flights, and this might have just been one of the clearest examples of that. The meal consisted of:
Beetroot potato terrine with smoked salmon trout, cucumber, and creamy egg yolk
Whole-grain and semolina mousse with elderflower jelly, cassis quenelle, and yogurt sponge
I don't know if Lufthansa is getting kickbacks from the elderflower industry, but when I think of the Lufthansa brand, the word "elderflower" is one of the first five things that comes to mind. I've seen elderflower on the menu in maybe three restaurants in my entire life, and on about 78 Lufthansa flights.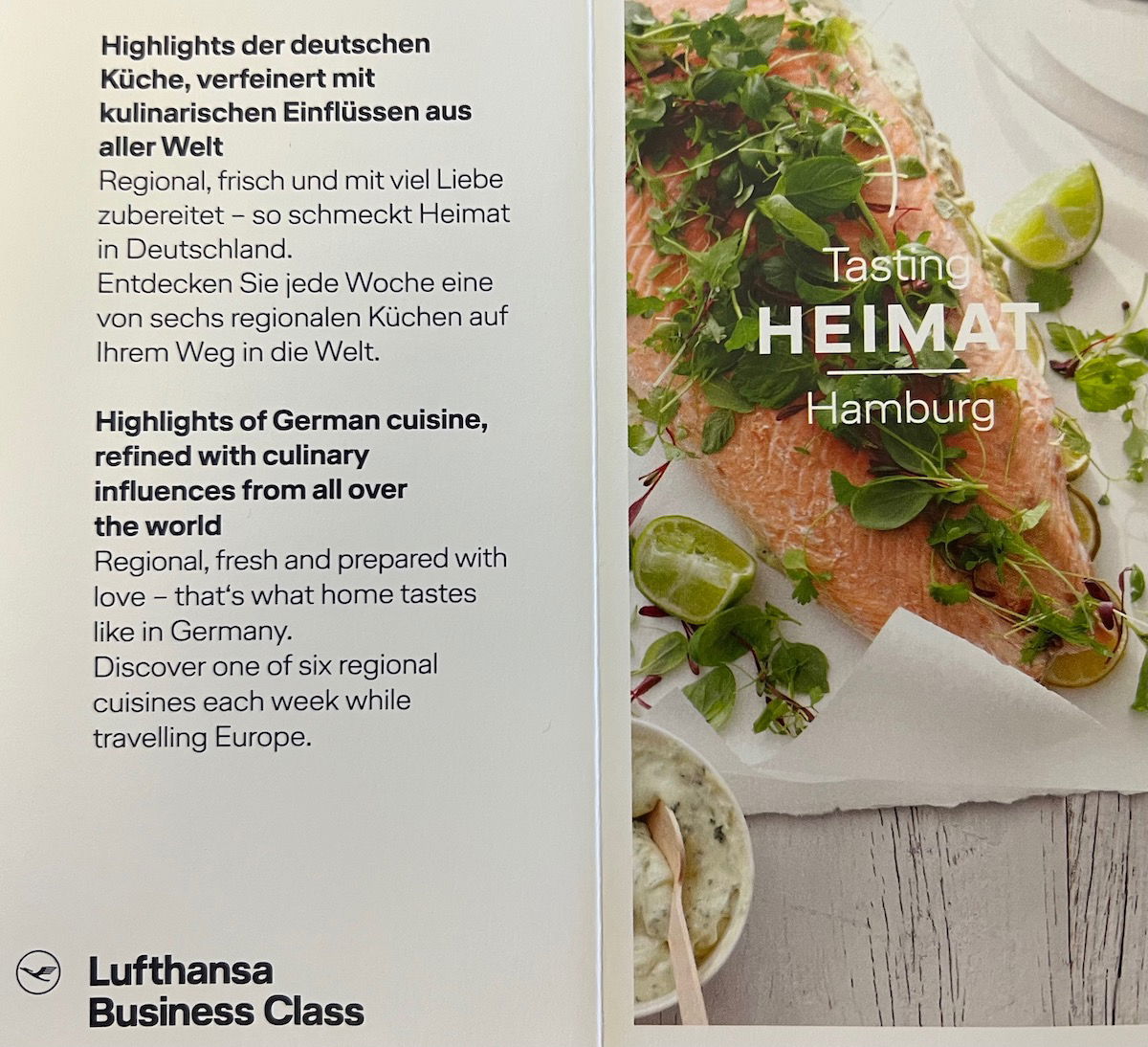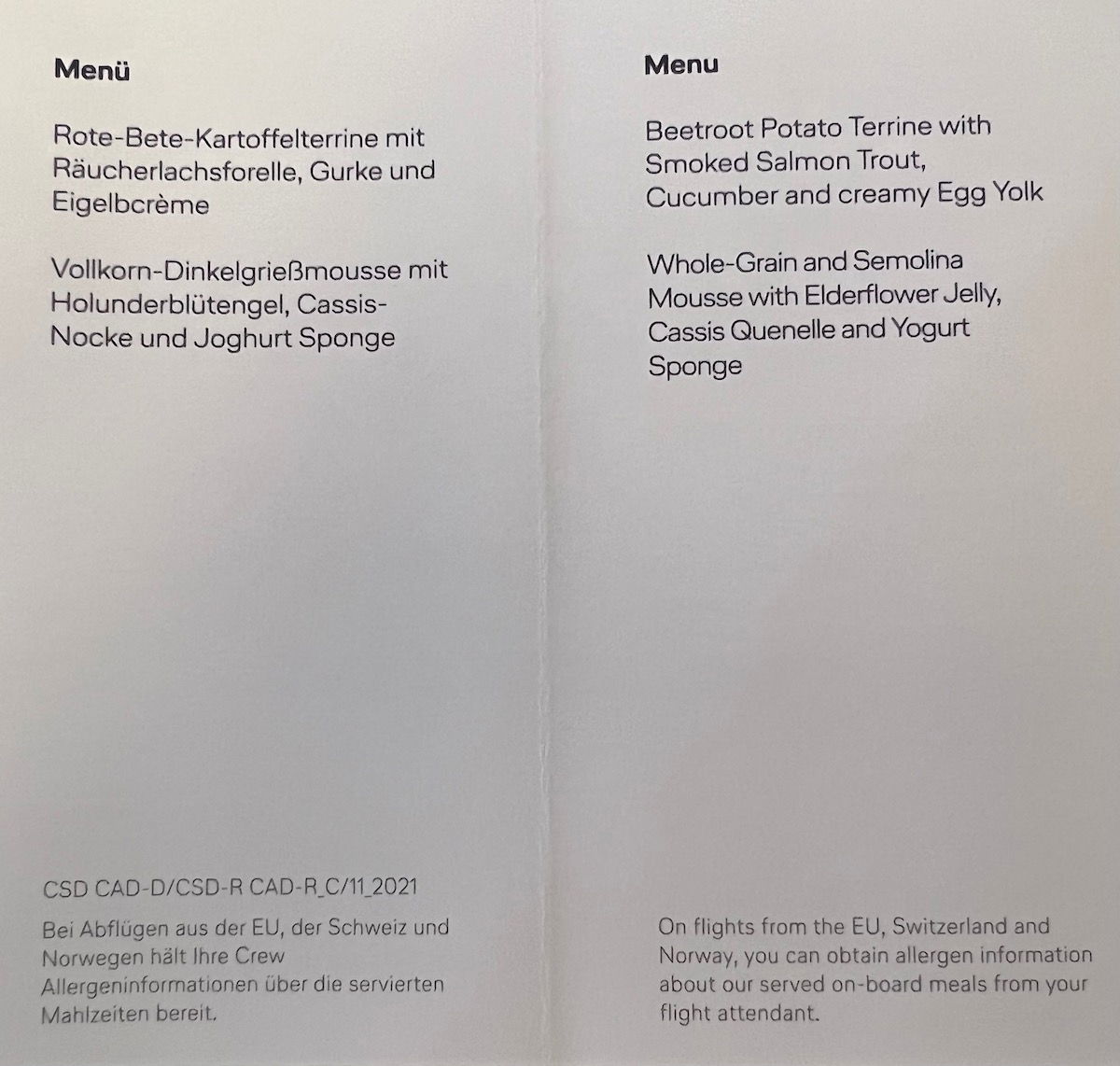 Drinks were served on a separate cart from the meal. Since the cabin was so big, it took around 10 minutes to be served drinks. I had a cup of coffee and some water.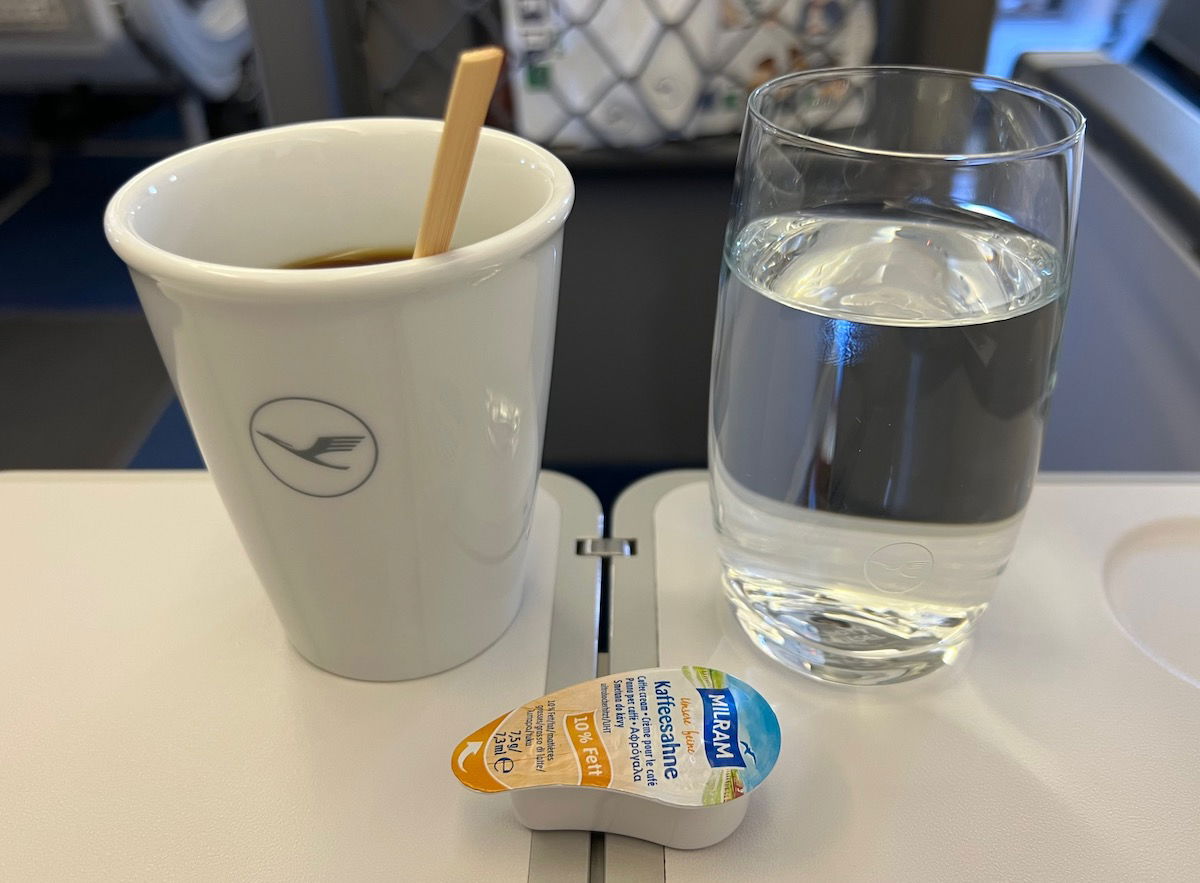 Then shortly before landing we were offered apples, which seems to be a standard offering with the new menu concept. As I commented last time, I find the concept of just serving each passenger a whole apple before landing to be strange. Personally I'd rather not just bite into an apple without washing my hands before or after, so it just seems like an odd thing to serve on a short intra-Europe flight. But maybe that's just me.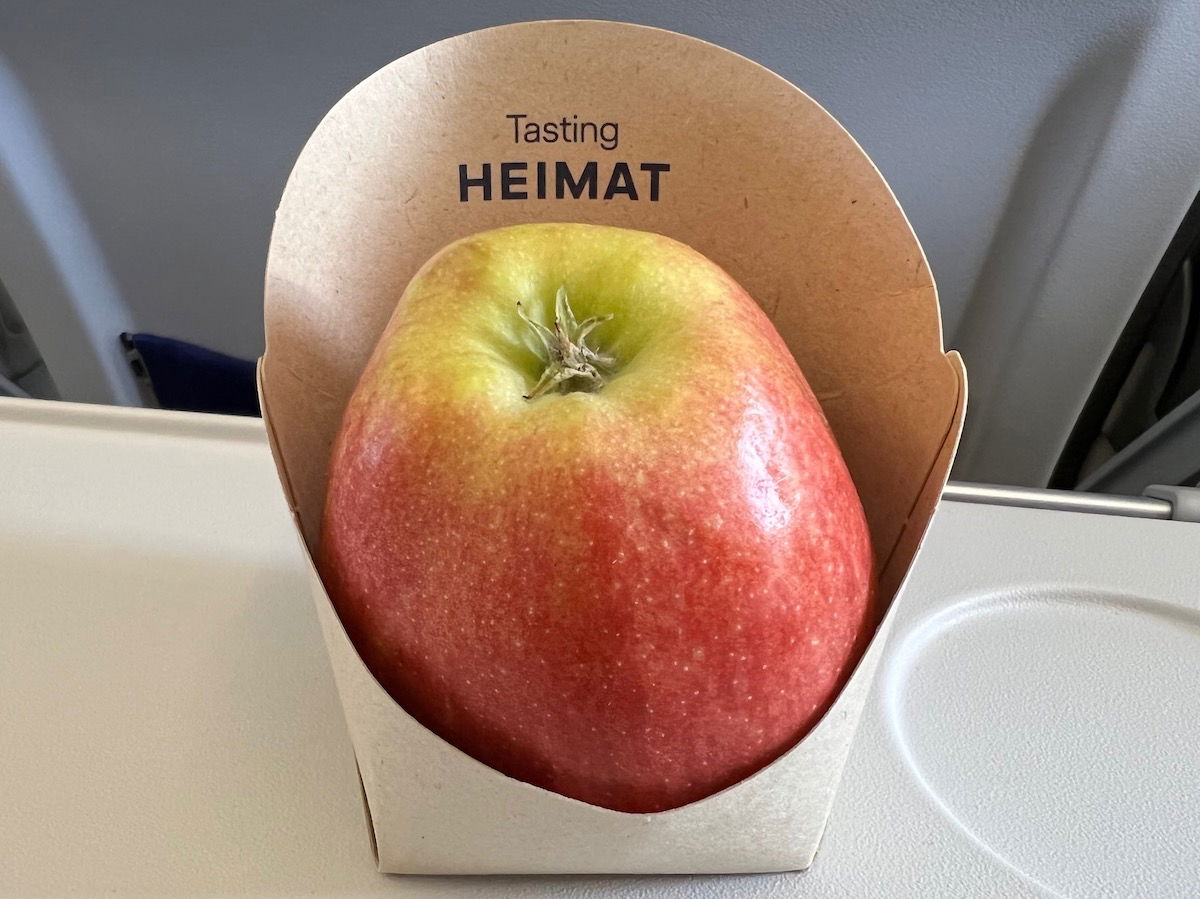 Lufthansa A321 business class Wi-Fi
Lufthansa is pretty good about offering Wi-Fi on its short haul fleet, and this flight featured Lufthansa's FlyNet system.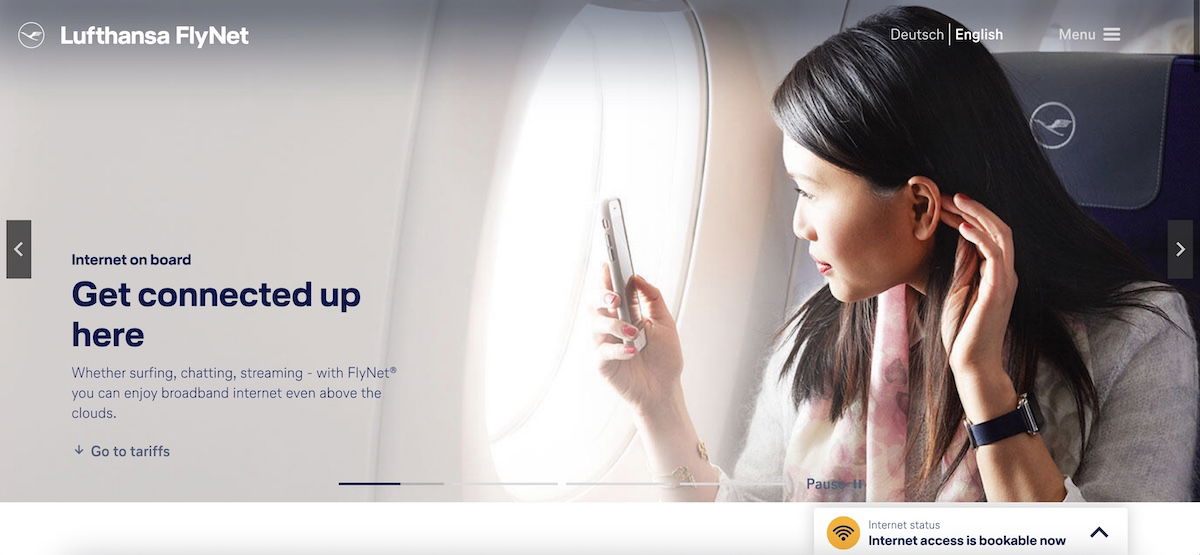 Pricing for Wi-Fi on this flight ranged from 3EUR for being able to chat, to 10EUR for being able to stream.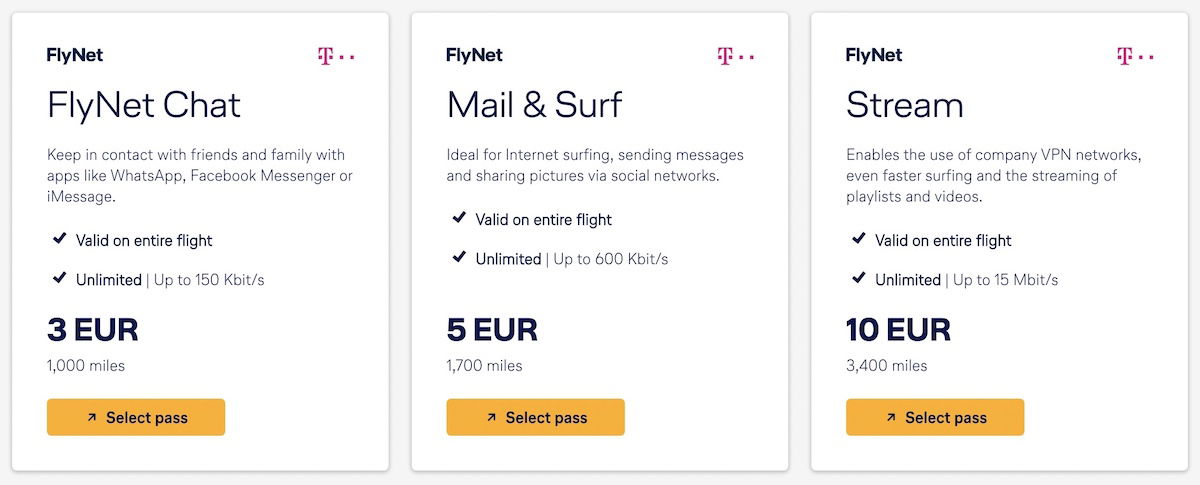 I didn't use Wi-Fi this time, since it was such a short flight. However, I've been consistently impressed by Lufthansa's Wi-Fi offering.
Lufthansa arrival in Venice
Arguably the best part of this flight was the views. At roughly the halfway point of the flight we were treated to gorgeous views of the Alps — wow!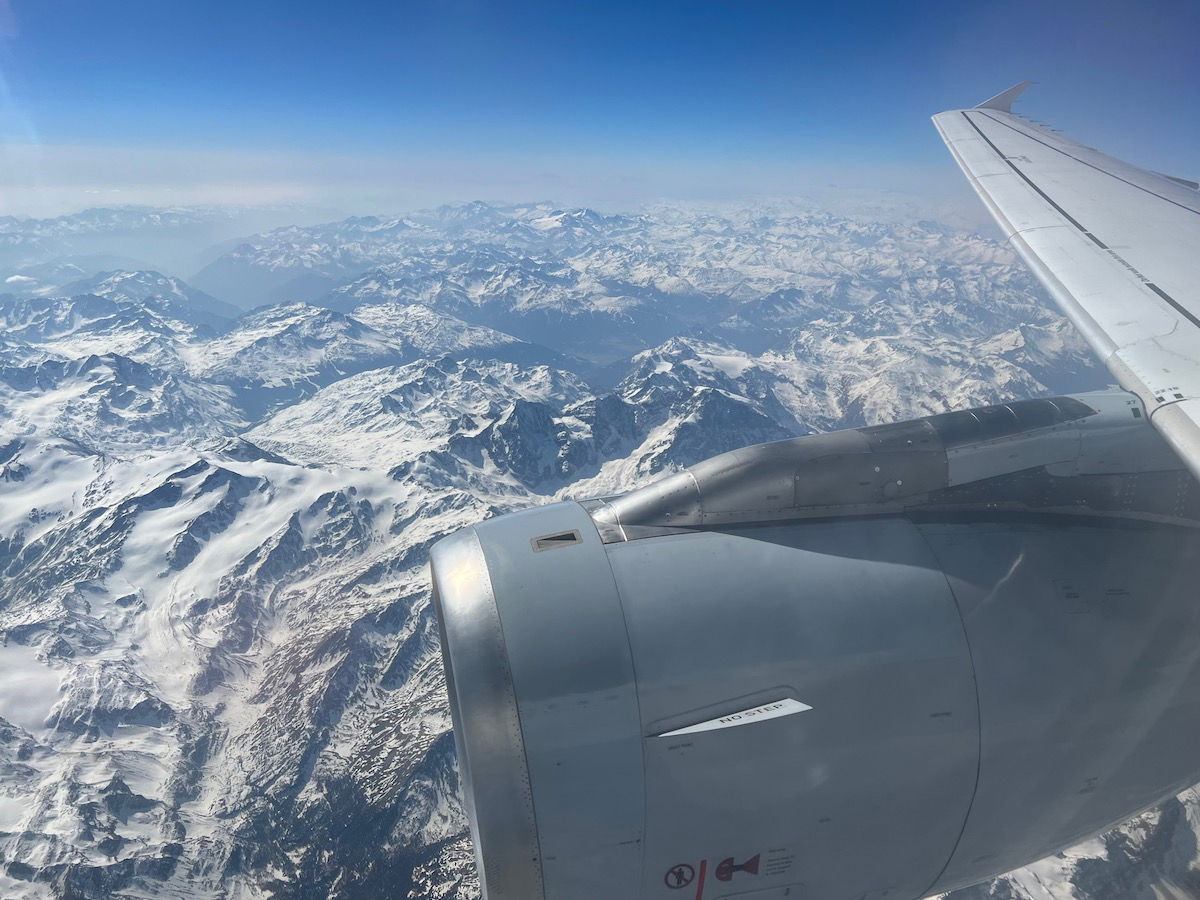 The seatbelt sign was turned on about 15 minutes before landing, and of course everyone wants to look outside during the approach to Venice. I'm happy we sat on the right side of the aircraft, as we had great views on our approach.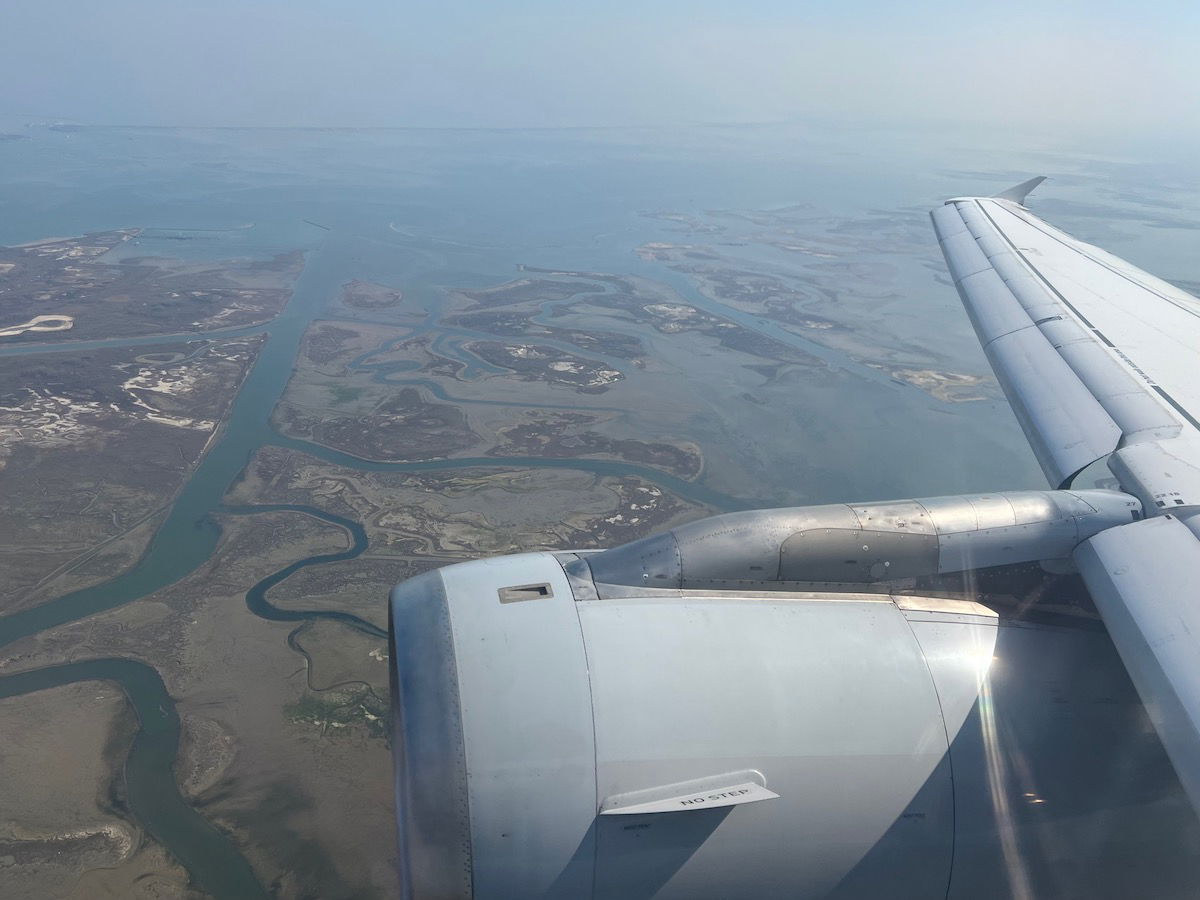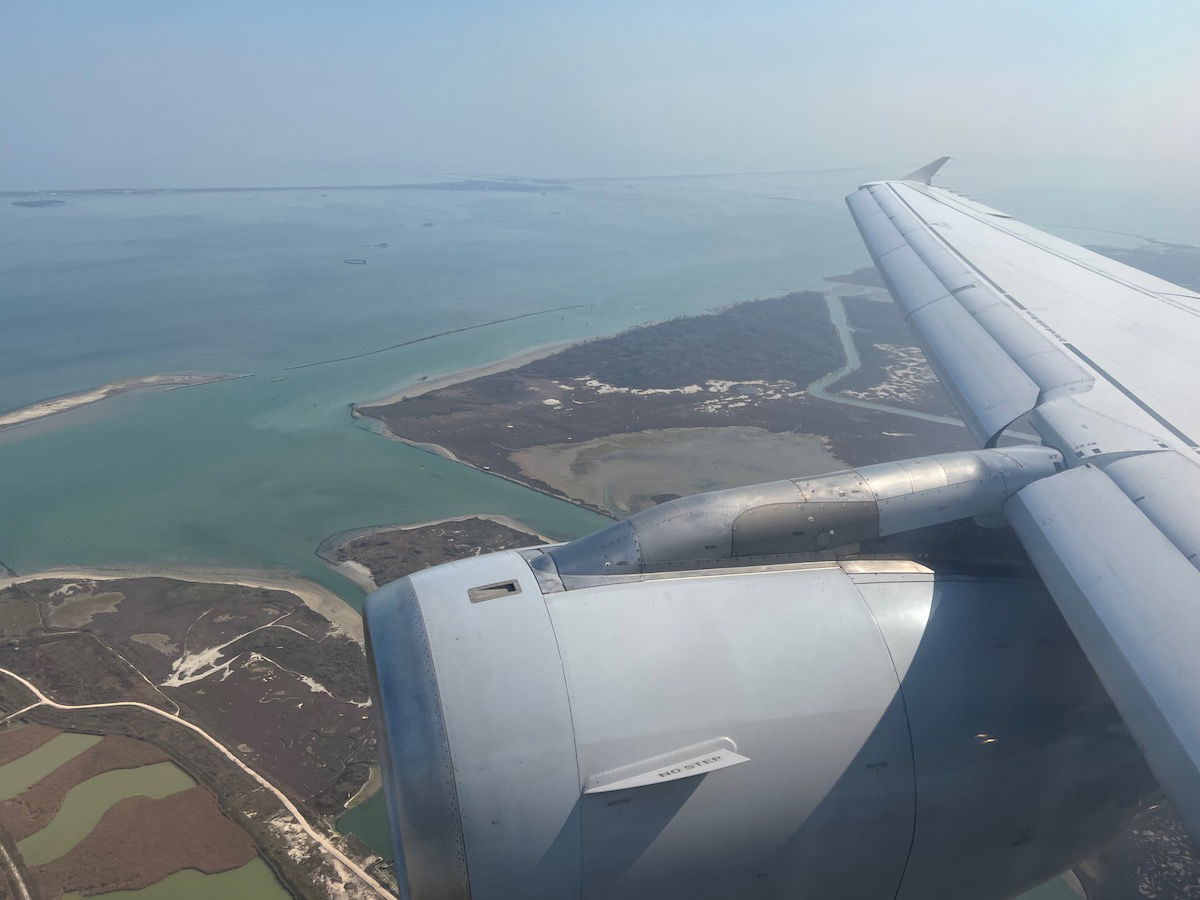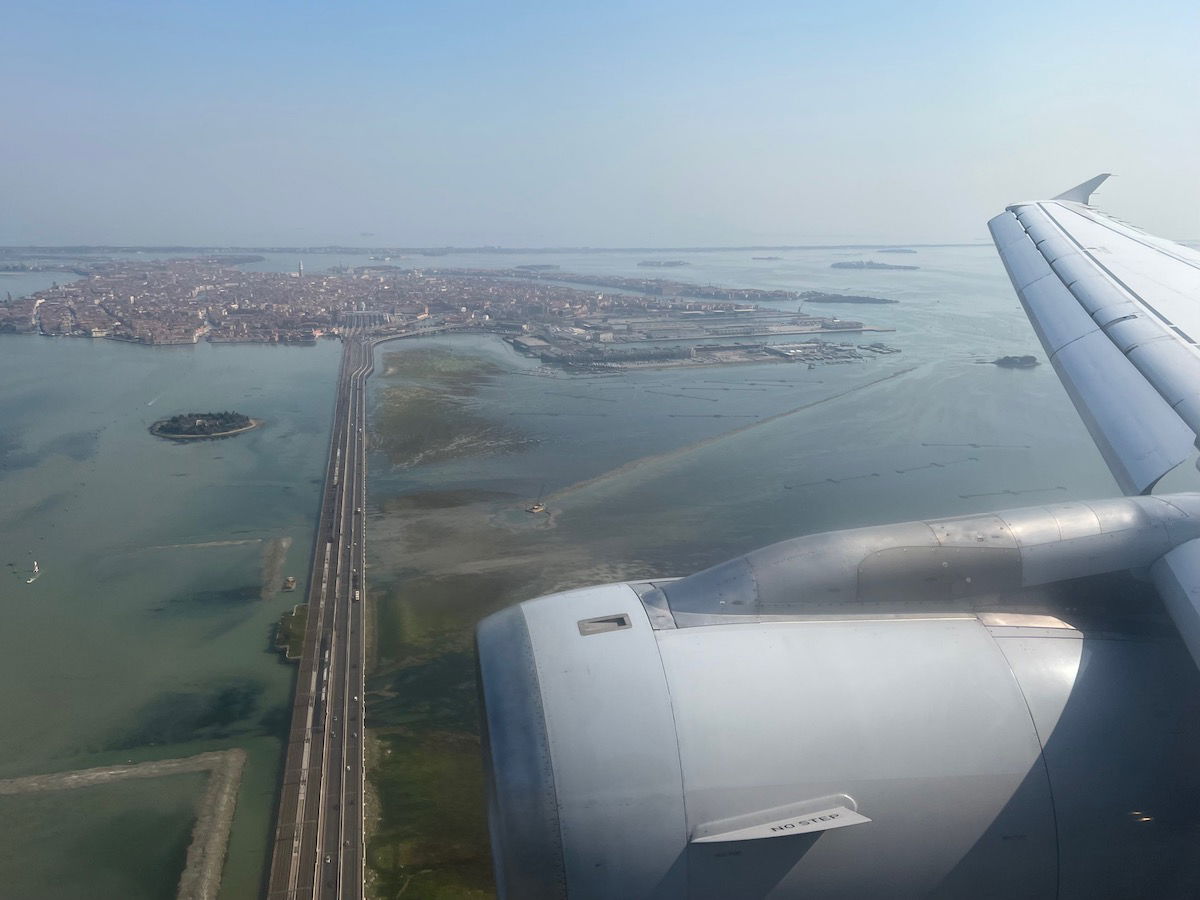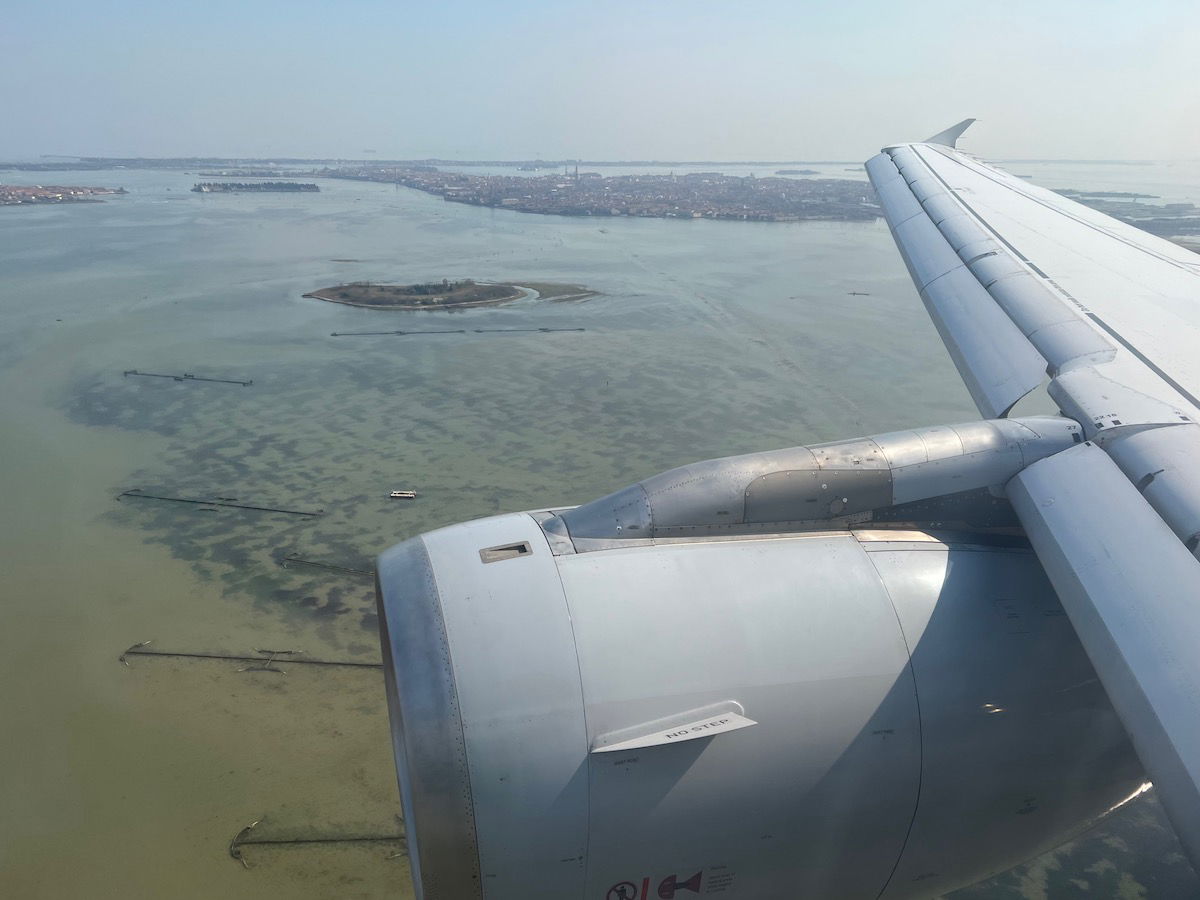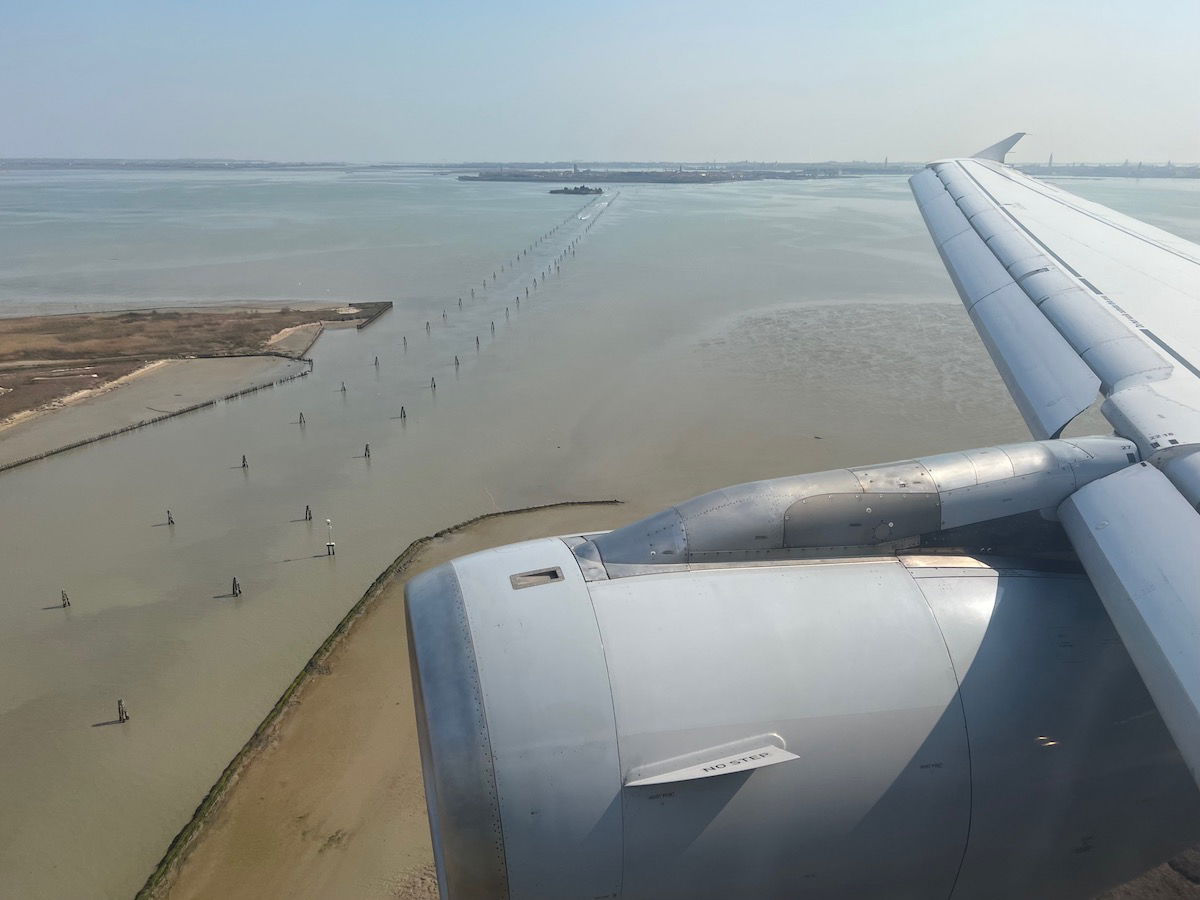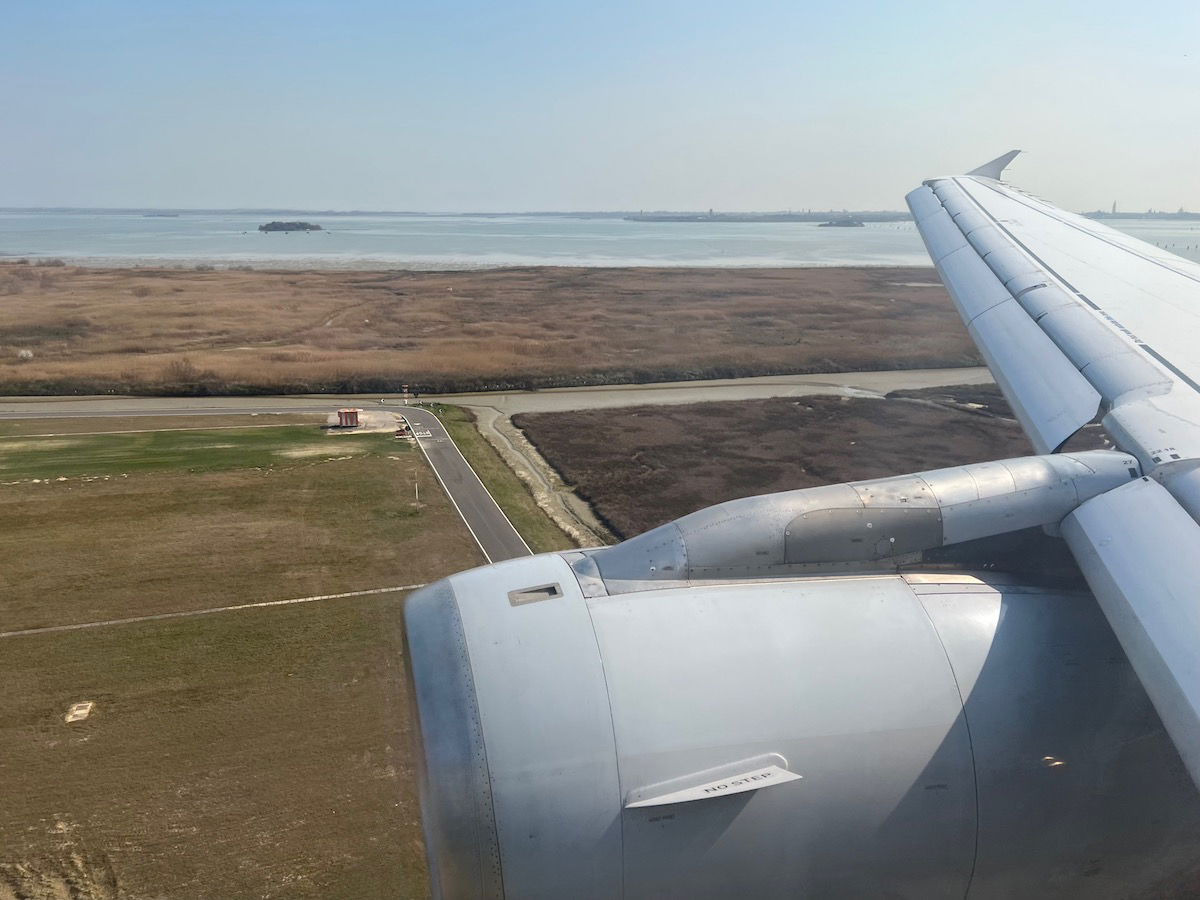 We touched down in Venice at 2:10PM. We taxied for a few minutes, then had to stand on a taxiway for about five minutes. Then a couple of minutes later we pulled into our gate — fortunately we got a jet bridge, rather than a remote stand.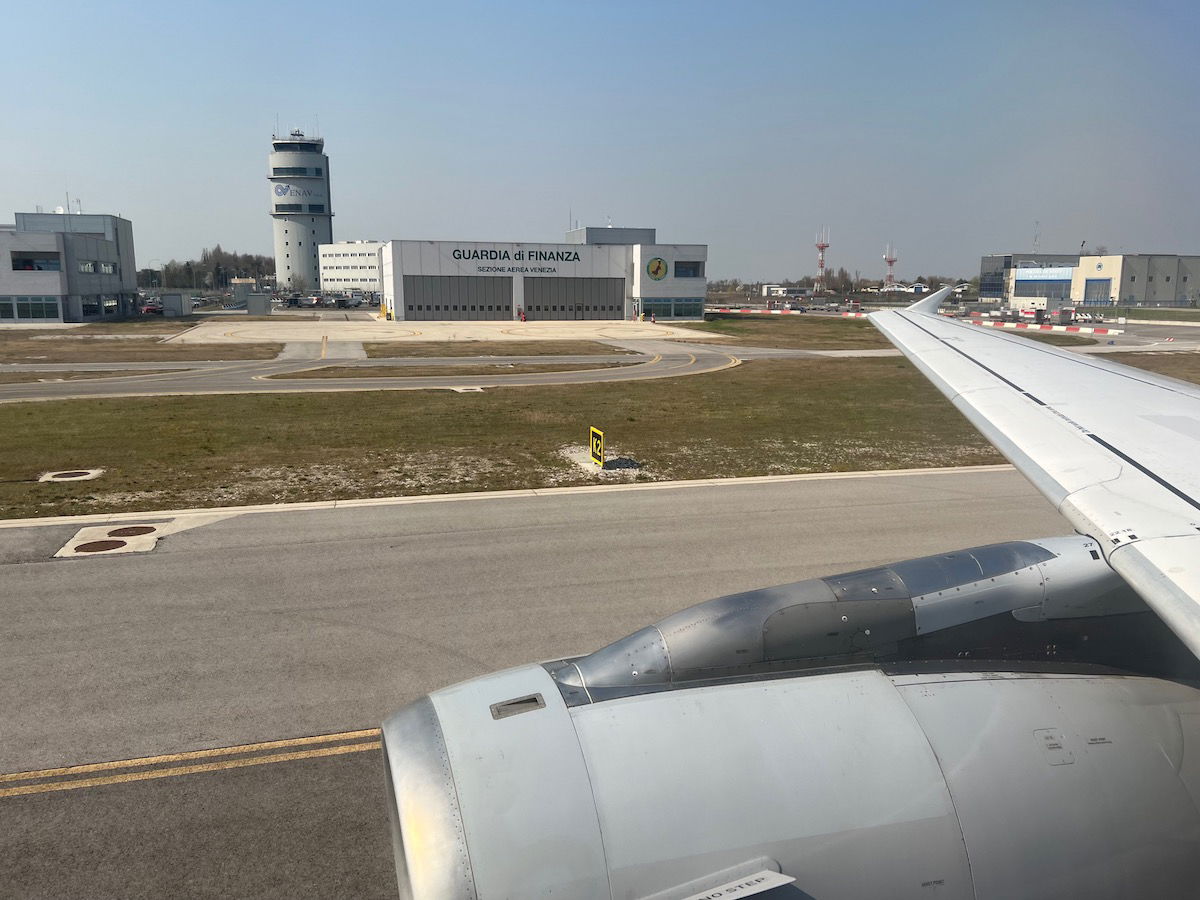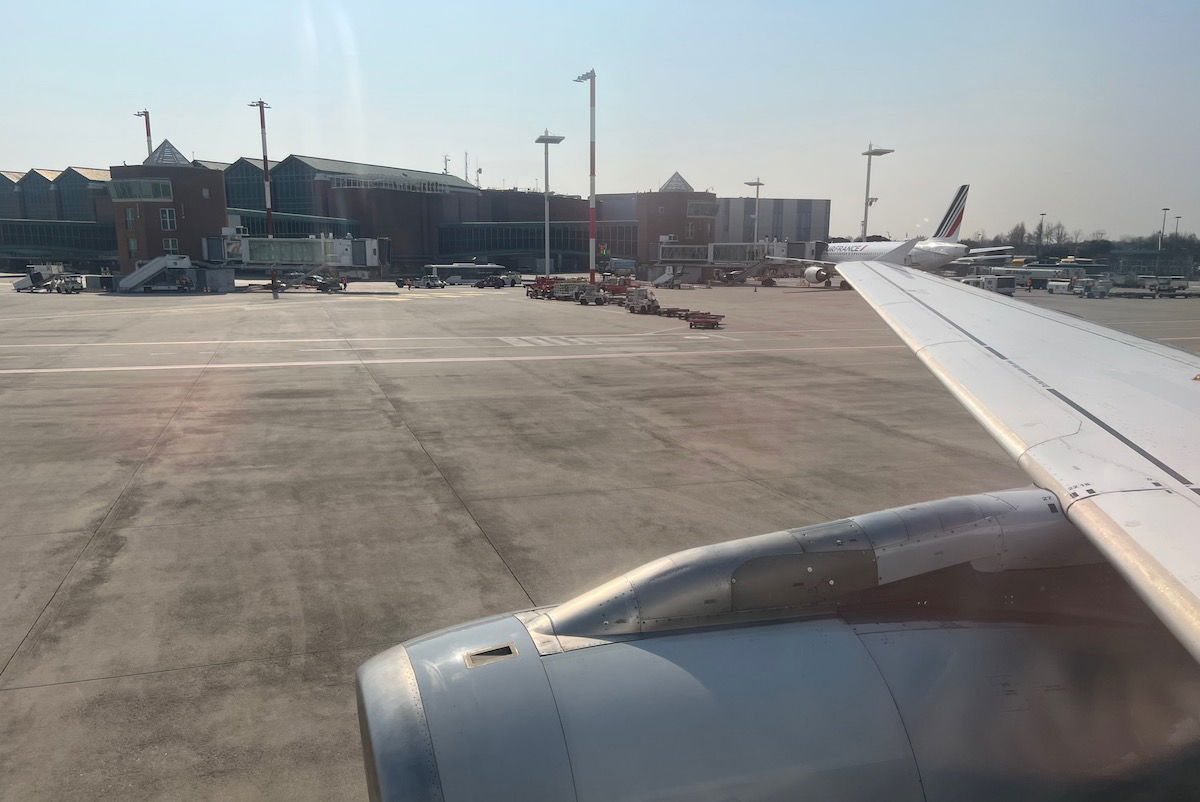 The arrivals process was easy, and soon enough we were in a "taxi" to the St. Regis Venice. What a gorgeous day it was in Venice!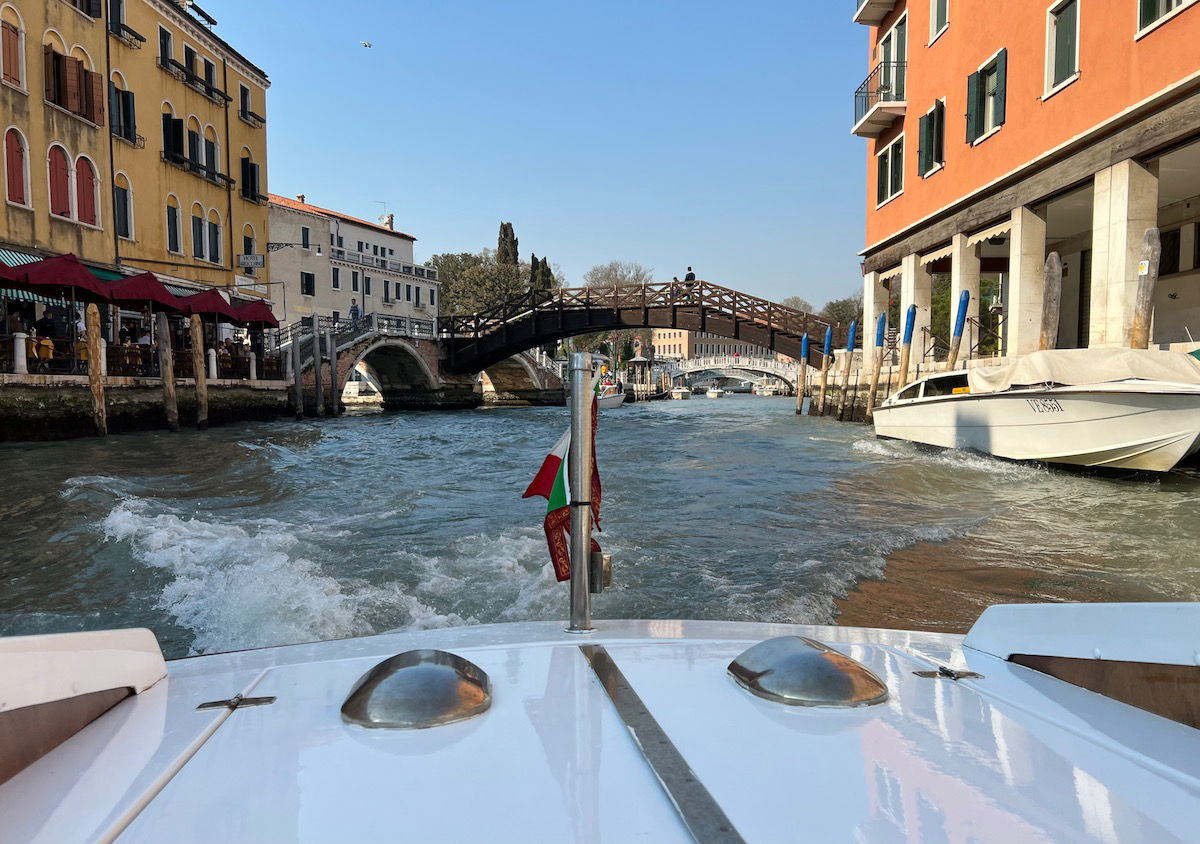 Bottom line
Intra-Europe business class isn't anything to get excited about in general, and I'd say Lufthansa's product is pretty average. This particular A321 was older but pretty well maintained. On the plus side, the flight had Wi-Fi, a friendly crew, and a reasonably decent snack. Unfortunately there were no power ports, which Lufthansa isn't even installing on its newer narrow body jets.
If you've flown Lufthansa's A321 business class, what was your experience like?