Singapore Airlines will soon start offering its latest A380 inflight product on a route to the United States, which is exciting.
New Singapore Airlines A380 flying to United States
Based on the latest schedule update, as of March 27, 2022, Singapore Airlines will fly its Airbus A380 with the latest onboard products to the United States. Specifically, Singapore Airlines' flight from Singapore to New York via Frankfurt will offer this product. The flight operates with the following schedule:
SQ26 Singapore to Frankfurt departing 11:55PM arriving 6:45AM (+1 day)
SQ26 Frankfurt to New York departing 8:35AM arriving 11:10AM
SQ25 New York to Frankfurt departing 8:55PM arriving 10:40AM (+1 day)
SQ25 Frankfurt to Singapore departing 12:30PM arriving 6:50AM (+1 day)
This will be the first time that Singapore Airlines offers its latest A380 onboard product on a route to the United States. For context on this particular flight:
Just a few days ago Singapore Airlines KrisFlyer released a lot of Suites award availability (including for multiple seats on the same flight) on this route, so I'm sure many people will be thrilled to find that this flight is now scheduled to feature the new product.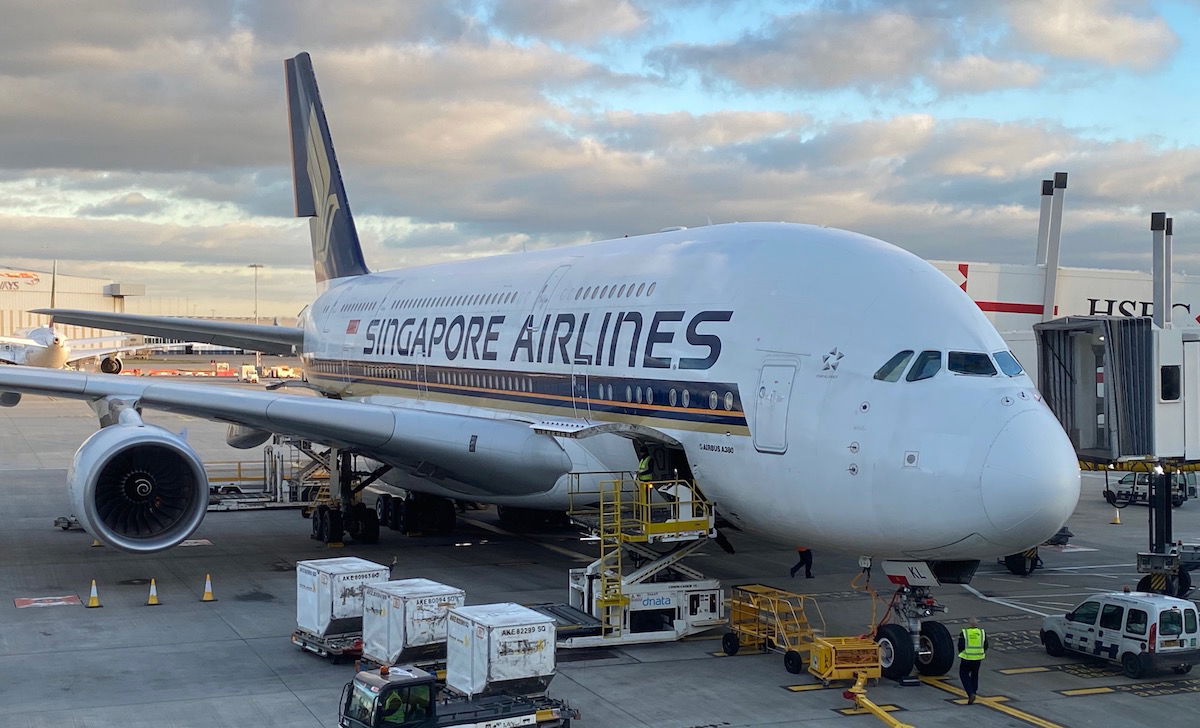 Singapore Airlines' new A380 cabins
Singapore Airlines' newest A380s feature 475 seats, in a four cabin configuration. The upper deck has six first class suites and 82 business class seats, while the lower deck has 44 premium economy seats and 343 economy seats.
I flew Singapore Airlines roundtrip on the new A380 shortly after it was introduced — I flew from Singapore to Sydney in the new business class, and from Sydney to Singapore in the new Suites. Overall I was reasonably impressed by both products, but not blown away.
Business class was a marginal improvement over the old business class product. I rank it as number nine on my list of the world's 10 best business class seats. The seat is spacious, though still has the downside of requiring you to sleep at an angle towards the side of the plane in order to be able to fully stretch your legs.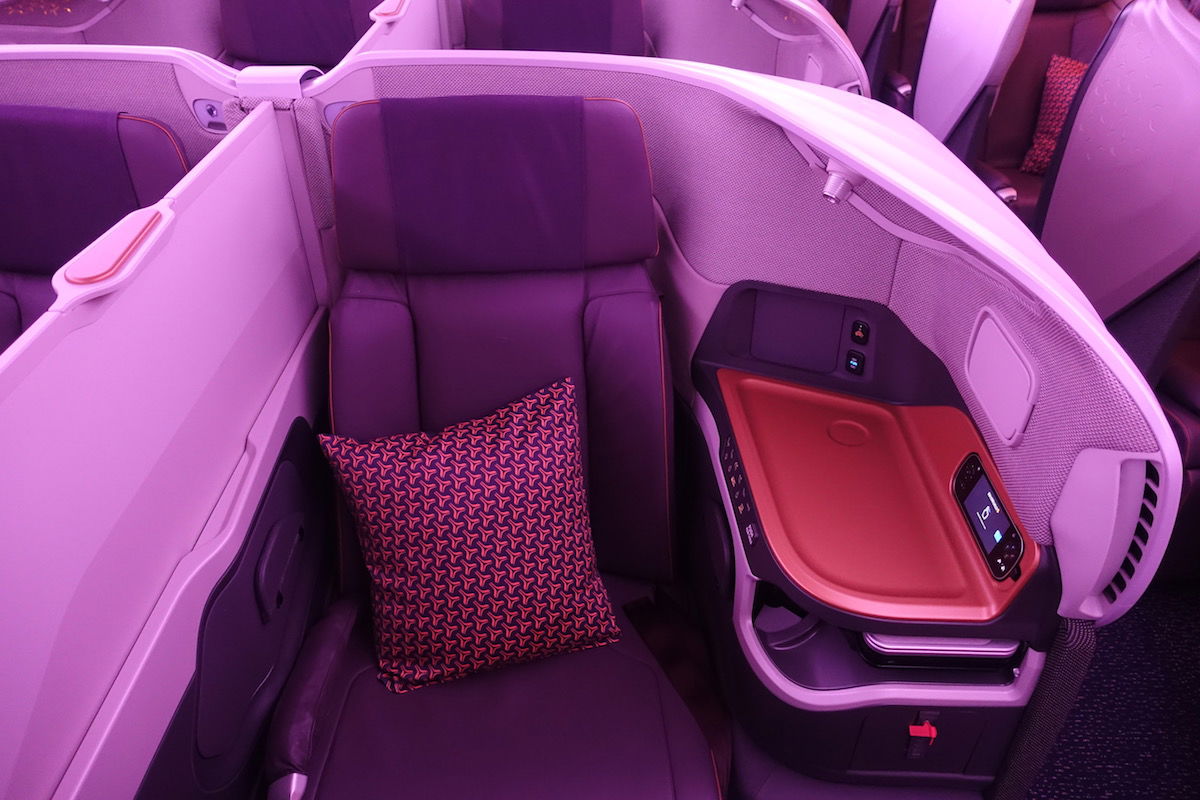 On the plus side, one cool new feature is that the center seats in each row can form a double bed, which is nice if you're traveling with someone.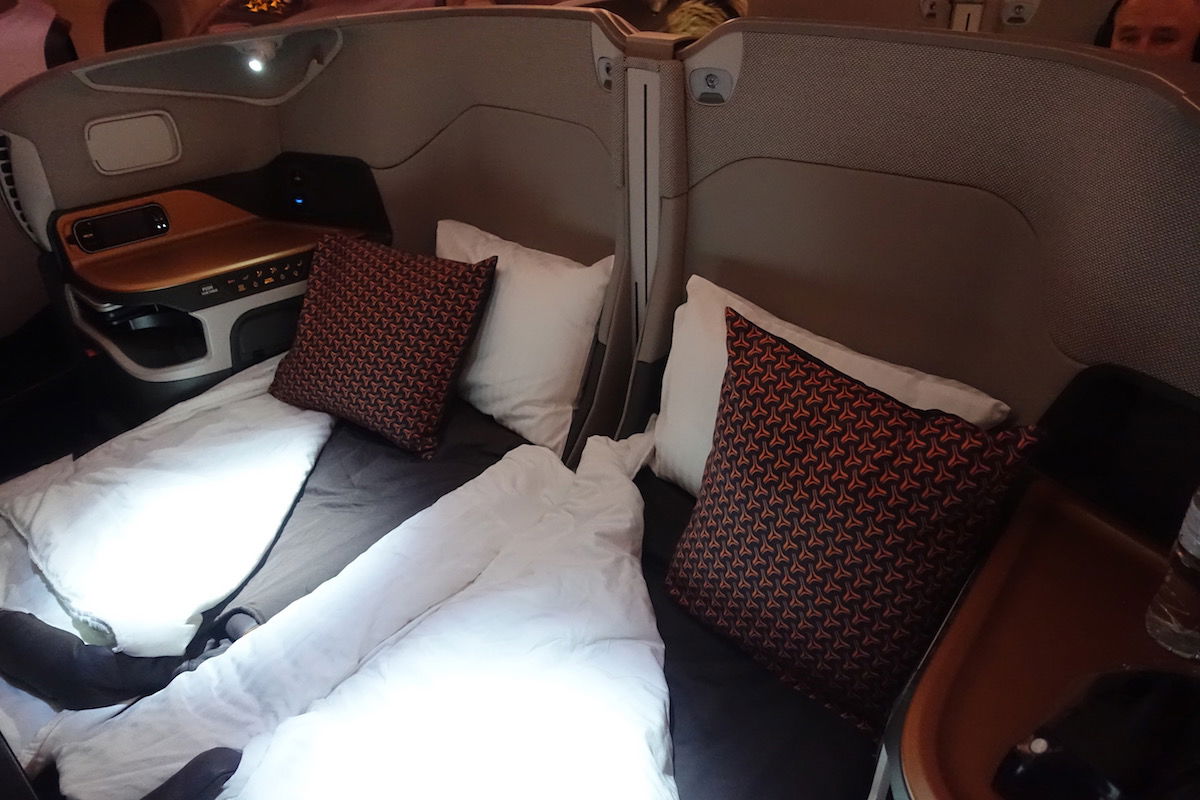 Singapore's new A380 Suites look amazing, and there are just six of them in a 1-1 configuration. Unfortunately I found that the design was somewhat style over substance, so parts of it left me disappointed.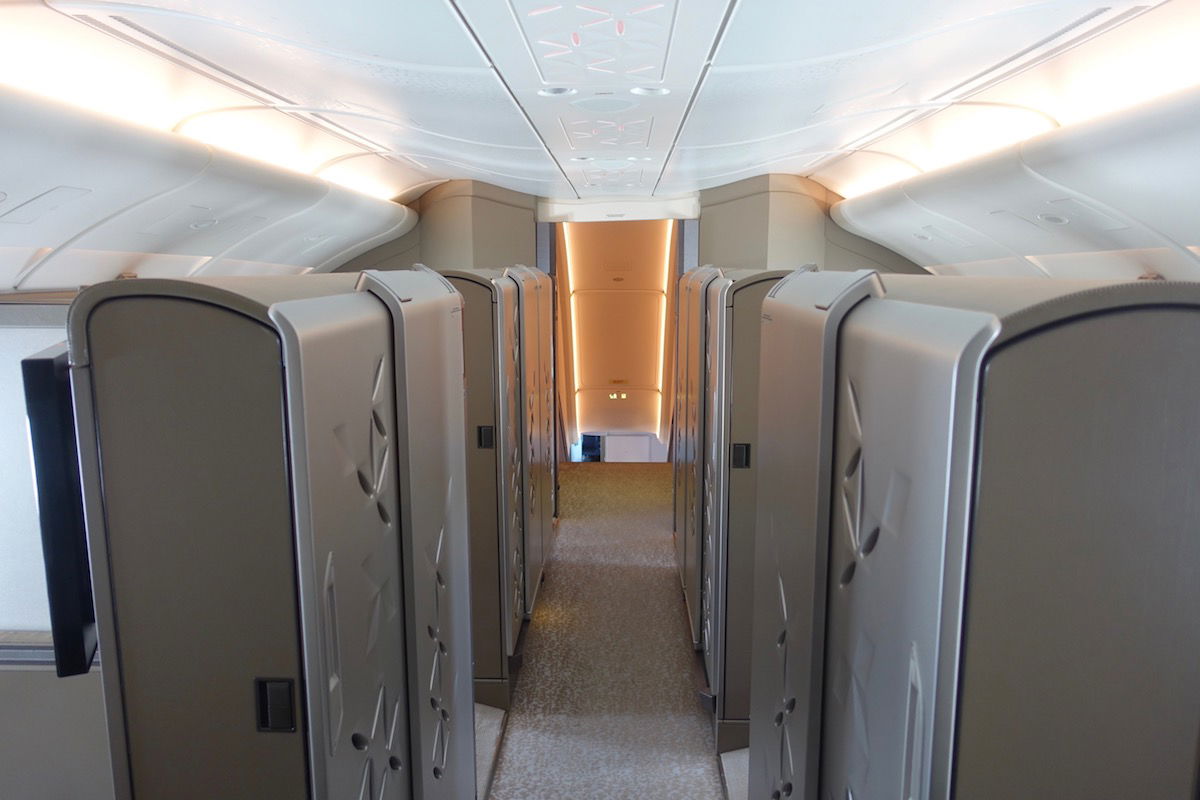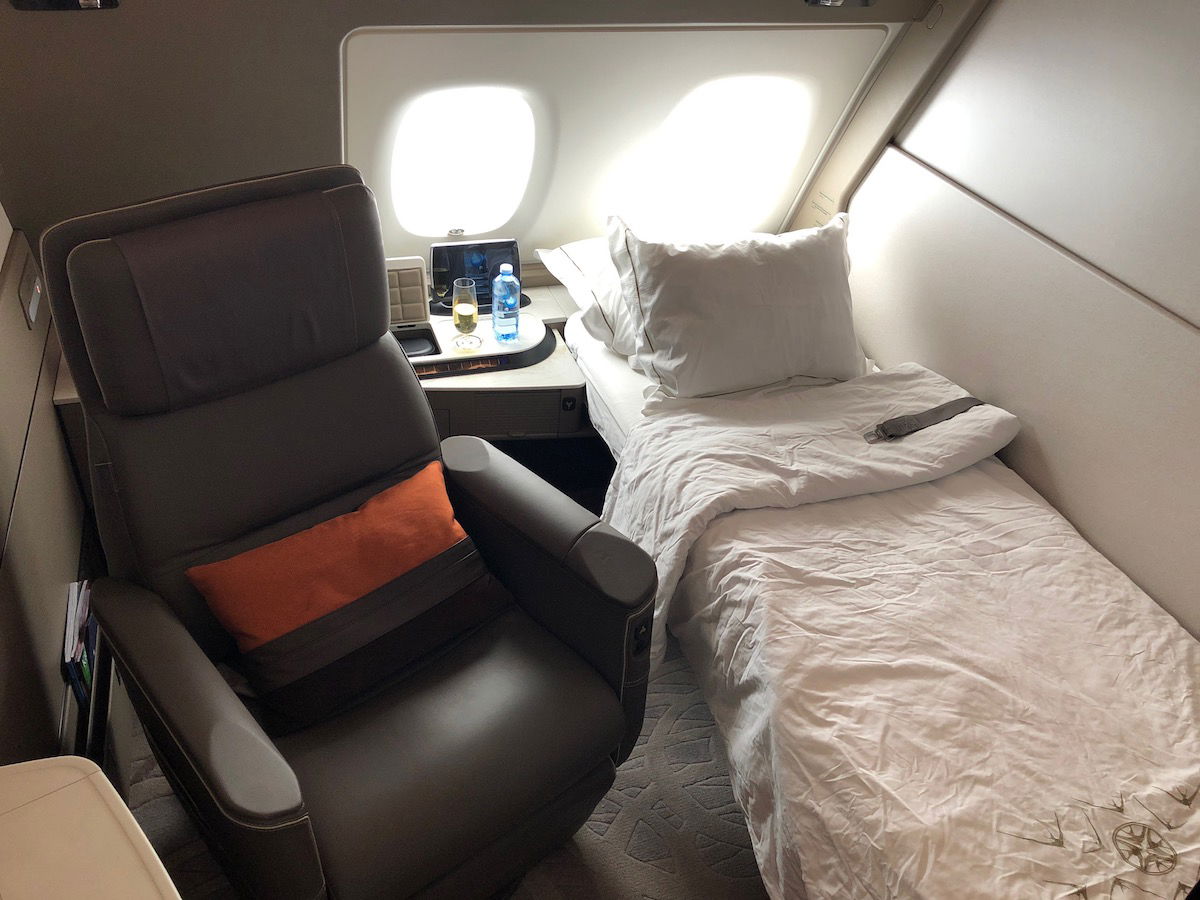 Arguably the one major downside of Singapore Airlines' new Suites is how much capacity is being reduced. While the old Suites cabin had 12 seats, the new cabin has just six seats. As you might expect, this also means that award seats are significantly harder to come by. So I guess that's good for those of us who managed to recently lock in award seats. 😉
Bottom line
Singapore Airlines will begin flying its A380 with new cabins to New York as of late March 2022, which marks the first time that these planes will be consistently rostered on flights to the United States. This is especially exciting news for those who recently managed to score Suites award seats.
What a lovely way to fly between the United States and Europe on the carrier's fifth freedom flight…
What do you make of Singapore Airlines flying its new A380s to the United States?