In early 2016 I set out to review as many new first & business class products as possible, as a way of sprucing up blog content. While I figured I'd really miss the repetitive nature with which I flew many of the world's best first class products, I've found reviewing new airlines to be extremely enjoyable. That goal didn't stop in 2016, and my goal in 2017 is to try even more new airlines.
In the first couple of weeks of the year I've flown business class on EgyptAir, Royal Jordanian, Royal Brunei, and Emirates, all of which were new products for me.
As I begin to plot out my next big trip, I figured I'd make a list with the next 16 products I really want to review, in no particular order. I'm always curious to hear what you guys think, because at the end of the day my airline selection is based on what you guys are most interested in reading about.
Here are the next airlines I'm hoping to try:
Etihad's A380/787 business class
Having just flown Emirates' A380 business class, I'd be curious to compare it to Etihad's newest business class product. While I've reviewed Etihad's A330 business class on a flight between Europe and the Middle East, I'd be curious to try their flagship business class product on a longer flight.
Uzbekistan's 787 business class
Uzbekistan's flight from New York to Riga to Tashkent has long fascinated me, and the flight will soon be operated by a 787. I'm excited to try their service, as I've been waiting for this plane to be on the route, rather than their outdated 767s.
RwandAir's A330 business class
RwandAir recently took delivery of their first A330, which has a great staggered business class product, similar to what's offered on SAS. Given that they have decent business class fares between Dubai and Kigali, this seems like a fun thing to do the next time I'm in Dubai and have a couple of days to spare, especially as I'd like to visit Rwanda.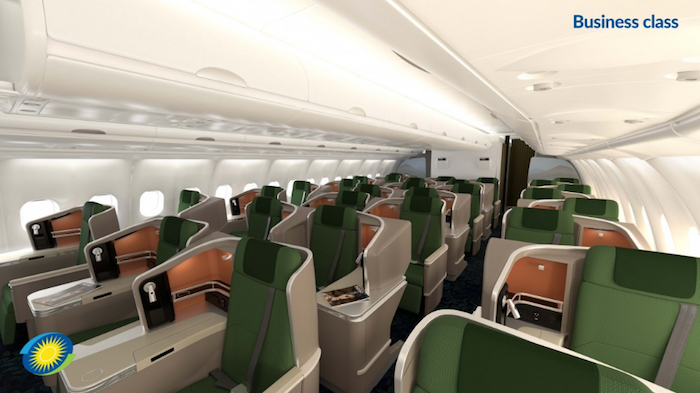 Air Namibia's A330 business class
Air Namibia has A330s with fully flat seats, which they fly between Frankfurt and Windhoek. I'd like to visit Namibia, so given that they have reasonable business class fares, this seems like the obvious way to get there.
Philippine Airlines' 777 business class
Philippine Airlines operates a cool fifth freedom route between New York and Vancouver, so that seems like a cool way to try them without having to commit to a longhaul flight. 😉
Middle East Airlines' A330 business class
I'd like to visit Beirut, so might as well check out MEA, the airline of Lebanon. They fly A330s to London and Paris, so while it's not exactly a longhaul flight, it still seems like a good way to get there, and a good use of SkyTeam miles.
Air Europa's 787 business class
While Air Europa isn't exactly known for offering the best transatlantic product, their new 787s at least have fully flat seats in business class. Given that I've done most other transatlantic products, I guess it's time to try this one.
Saudia's new 777 first class
Saudia recently introduced a new first class product with fully enclosed suites, which I'd really like to try. I recently flew Saudia in business class, so am curious how their first class compares. Saudia first class can easily be booked using Korean Air SkyPass miles.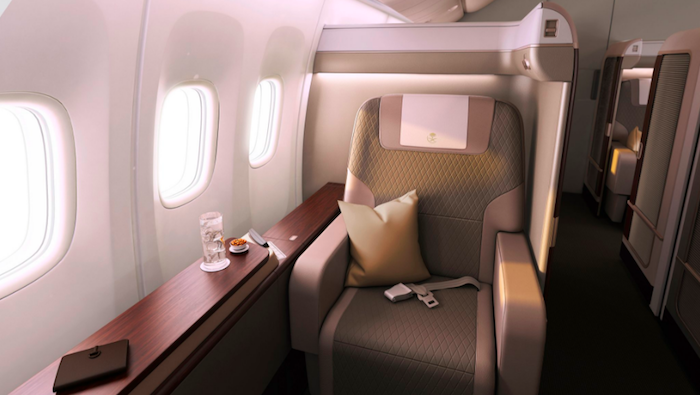 Kenya Airways' 787 business class
Kenya Airways frequently has good business class fares, so I'd like to fly them between Europe or Asia and Africa. I'm trying to review more SkyTeam products, so this is part of that effort.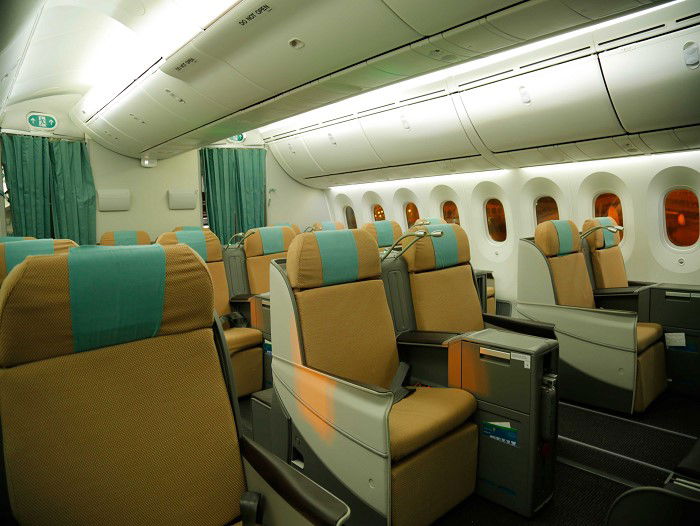 Korean Air's new 747-8/777 business class
Korean Air has Apex Suites on their 747-8 and select 777 aircraft, which is my favorite business class hard product. While I've long liked their first class product, I'd like to see how their business class product compares.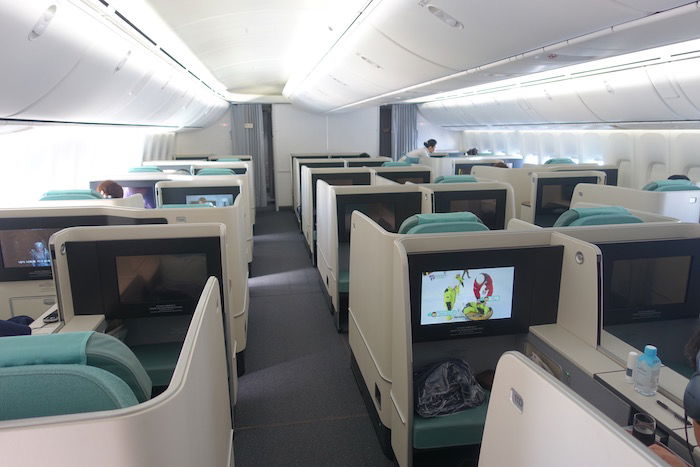 Kuwait Airways' new 777 first & business class
Kuwait Airways has just started flying new 777-300s, which replace their previously very outdated 777-200 aircraft. These planes have fully enclosed suites in first class, and fully flat seats in business class. So the next time I find a good business or first class fare on them, I'd be very interested to try them.
Aerolineas Argentinas' business class
I don't exactly have high hopes of Aerolineas Argentinas business class, but I do want to review more SkyTeam products, so…
United Polaris Business
While I reviewed United's first class not too long ago between London and Los Angeles, it's time I try their new "Polaris" soft product. I've been somewhat hesitant since so far they just have the updated soft product, and not actually new seats. However, they'll start flying the new 777-300ER between San Francisco and Hong Kong soon, so maybe I'll try to fly on that route.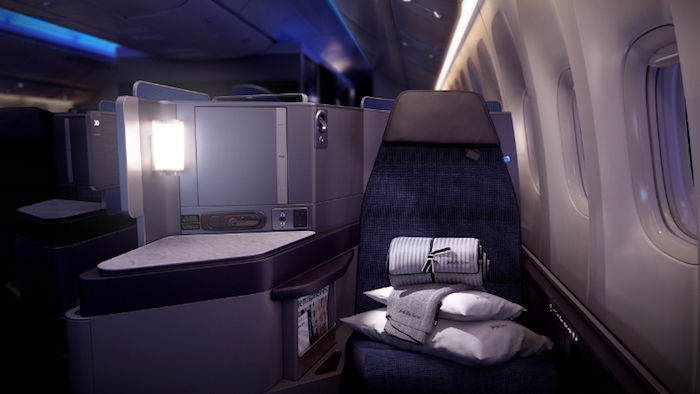 Aer Lingus' new business class
Aer Lingus was on my list last year, and I have no clue why I still haven't reviewed them. I've reviewed their old product, but in the meantime they have a new business class product, better lounges in the U.S., better food, and an arrivals lounge, so I really need to fly them again.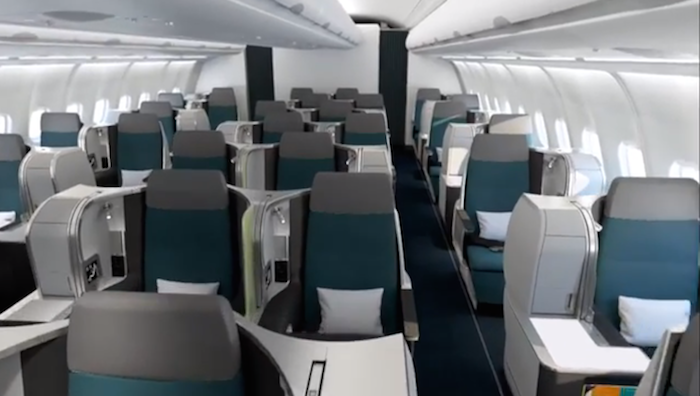 EL AL's 777 first class
I recently wrote about how I was frustrated by how expensive/tough it is to fly EL AL's premium cabins, though it looks like they have a pretty reasonable fare from Tel Aviv to London in first class, so I guess that's how I'll be reviewing EL AL's first class. I'm looking forward to visiting Israel, and might as well try their airline.
Biman Bangladesh's 777 business class
Bangladesh has decent business class fares from London to Dhaka, and for whatever reason the airline intrigues me, so I might as well give them a try the next time I'm in Europe.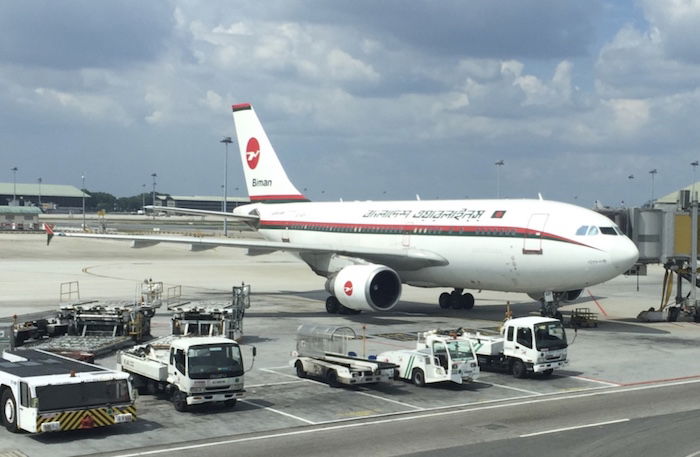 Any other airlines that should be on my list?