Air Astana is the flag carrier of Kazakhstan, and they're a pretty awesome little carrier. I flew them a few years ago from Seoul to London, and was very pleasantly surprised. If you're curious to read about those flights: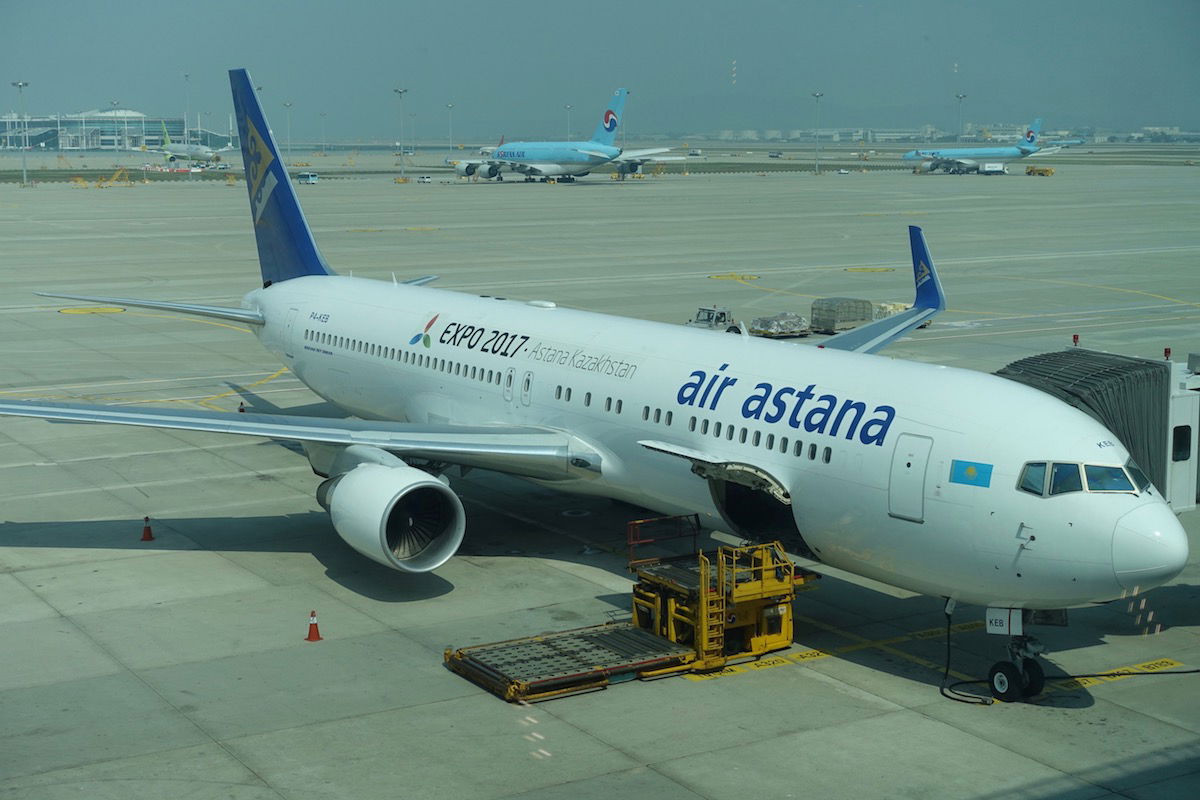 Air Astana 767
Well, today the airline had a ceremony to celebrate an awesome new addition to their fleet.
Air Astana's New A321LR
Air Astana has taken delivery of their first of seven Airbus A321LR aircraft. This is the long range version of the A321 (the airline also flies the standard A321 and A321neo). These planes are leased from Air Lease Corporation, and they should take delivery of all of them in the next 12-18 months depending on Airbus' production capacity.

Air Astana A321LR
Air Astana is Central Asia's first airline to operate the A321LR. The airline will use the A321LR to replace the 757-200, of which they have four. They will fly the plane to both Asia and Europe.
Air Astana's A321LR Cabin
The Air Astana's A321LR will feature a total of 166 seats, including 16 business class seats and 150 economy class seats.
Inside The Cabin: Air Astana's first #A321LR, featuring a beautifully designed Business Class cabin (with Thompson Vantage seats), latest overhead locker design + more ✈️🇰🇿 pic.twitter.com/AtBfZDwOI9

— Alex Macheras (@AlexInAir) October 9, 2019
The 16 Recaro business class seats will be fully flat and in a staggered configuration. They're virtually identical to the products offered on the Aer Lingus A321LR and TAP Air Portugal A321LR.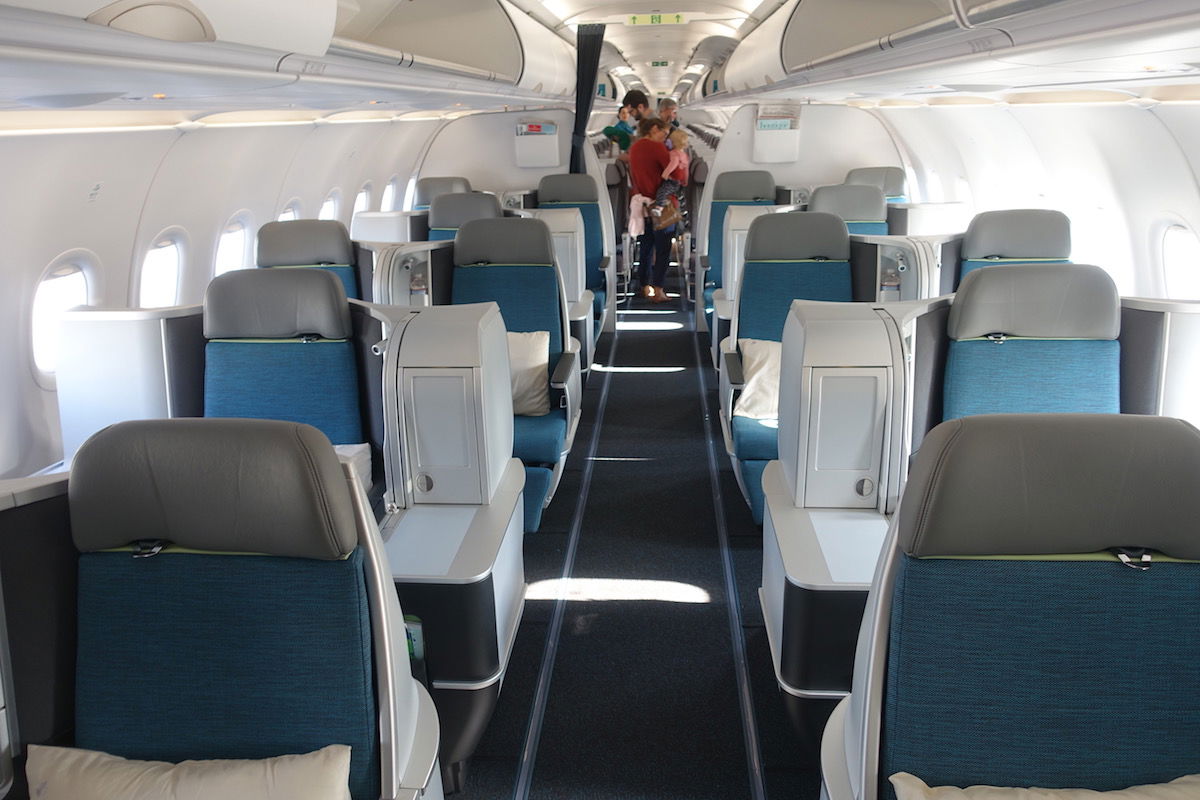 Aer Lingus' A321LR business class
In business class there will offer 16″ personal monitors, while in economy there will be 10″ personal monitors. The airline is using Zodiac's RAVE in-flight entertainment system. Interestingly it doesn't appear that the planes will have Wi-Fi.
How Does This Product Compare?
The A321LR represents a significant improvement over the 757-200. Not only are the economics better, but the passenger experience is much better. Air Astana has fully flat business class seats on the A321LR, while the 757s have rather uncomfortable angled seats.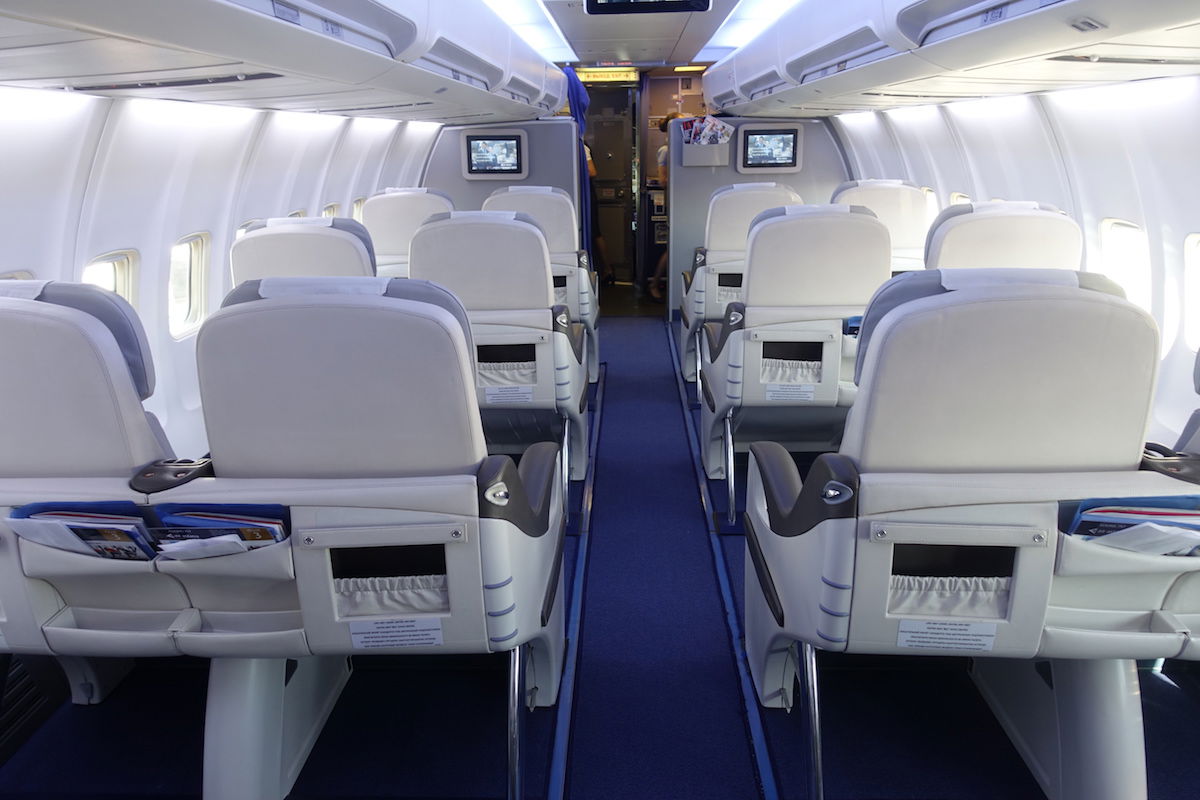 Air Astana 757 business class
Air Astana's biggest plane is the 767, and those planes have staggered seats as well. So the A321LR has a similar product to their 767 (and arguably even a bit better, since I prefer the type of staggered seats on the A321LR).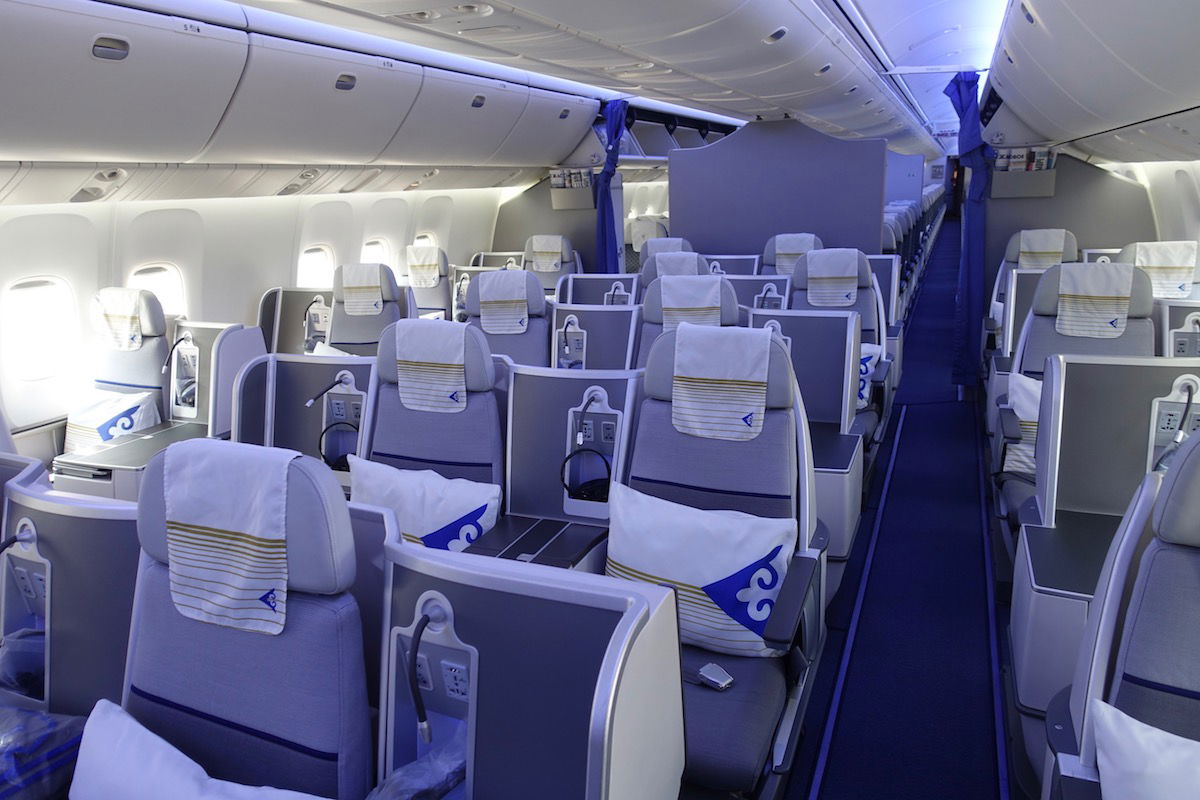 Air Astana 767 business class
Bottom Line
Congrats to Air Astana for taking delivery of their first A321LR. This represents a huge improvement over their 757 in terms of economics and passenger experience. I loved flying Air Astana a few years ago and enjoyed my brief time in the country. I hope to fly their A321LR at some point in the future.