Hawaiian Airlines will soon be refreshing its long haul fleet. The airline has 12 Boeing 787-9s on order, and the first of those jets should be delivered to the airline late this year, and enter service in early 2024. The airline has now revealed the full details of what interiors we can expect on these Dreamliners.
Details of Hawaiian Airlines' Boeing 787 cabins
Hawaiian Airlines' new Boeing 787-9s will feature 300 seats. This includes 34 fully flat business class seats with direct aisle access, representing the first time that the airline has offered direct aisle access from every business class seat. On top of that, the airline will have 266 economy class seats, nearly one-third of which will feature extra legroom.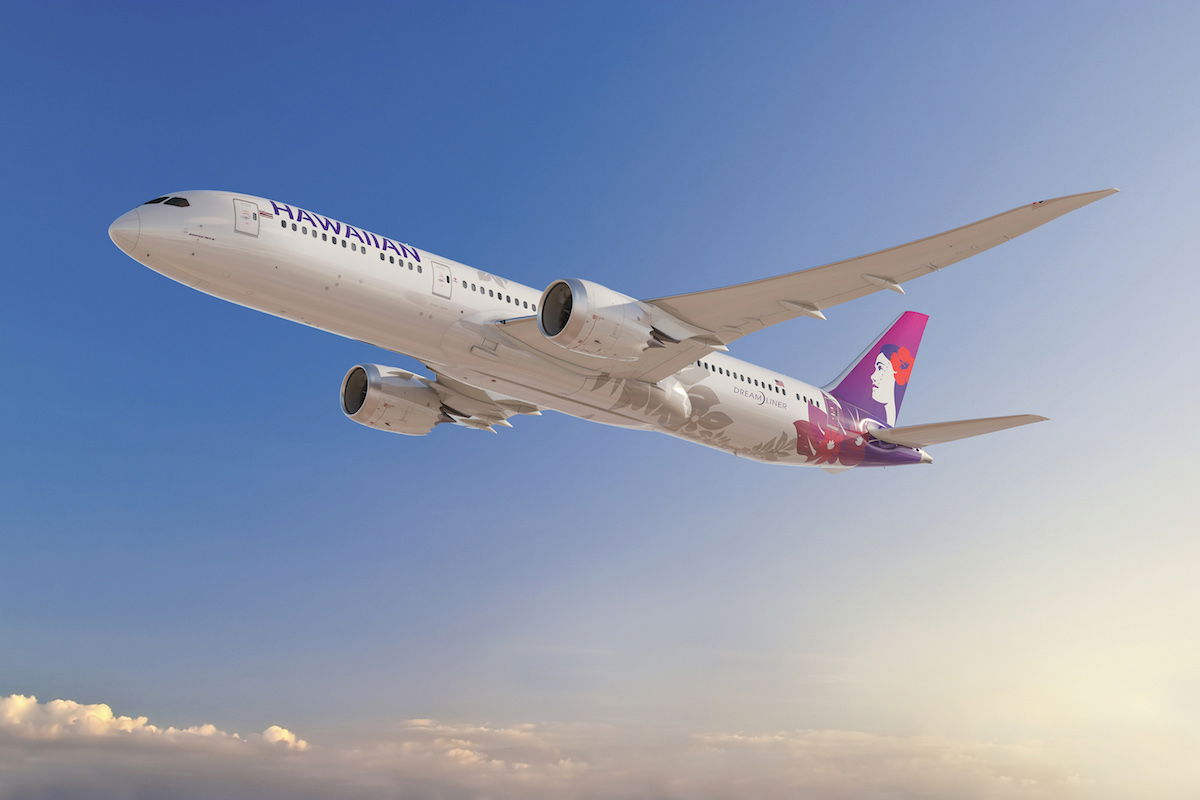 Below you can see a video about the inspiration for the Boeing 787 interiors, and then I'll talk a bit more about the details below.
Hawaiian's new 787 business class
Hawaiian Airlines' Boeing 787s will feature 34 business class seats, in a 1-2-1 configuration with doors at each seat. Specifically, the airline has selected the Adient Aerospace Ascent seat. This is a joint venture between Boeing and Adient, with the latter primarily manufacturing car seats.
While the plan was initially for Hawaiian Airlines to be the launch customer for this seat, this is also the product that Qatar Airways has on its Boeing 787-9s. For what it's worth, American Airlines is expected to use a customized version of this product as its new long haul business class seat.
The business class seats will be known as the Leihōkū Suites, and each seat will have an 18″ personal entertainment monitor, power outlets, and wireless charging. Furthermore, the center seats are designed in such a way that couples will essentially be head-to-head in the reclined position if the partition is lowered (though it's not a double bed, in the typical sense of the word).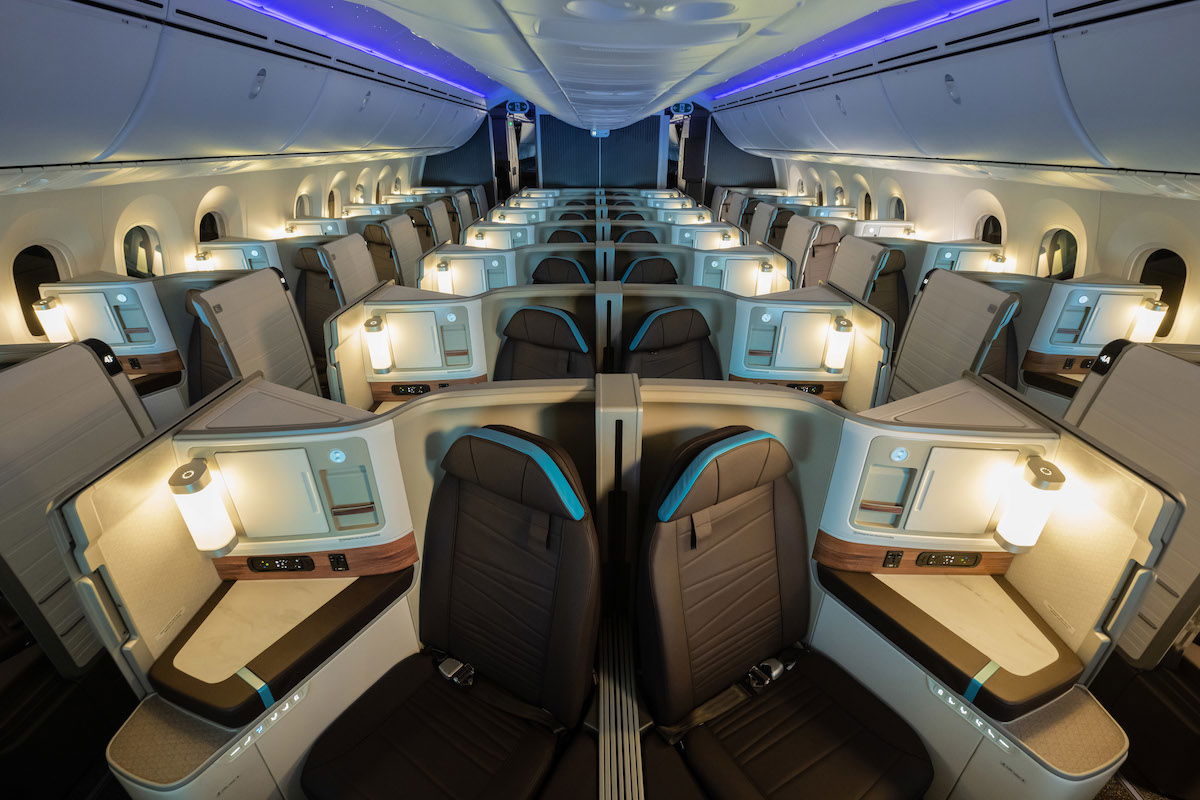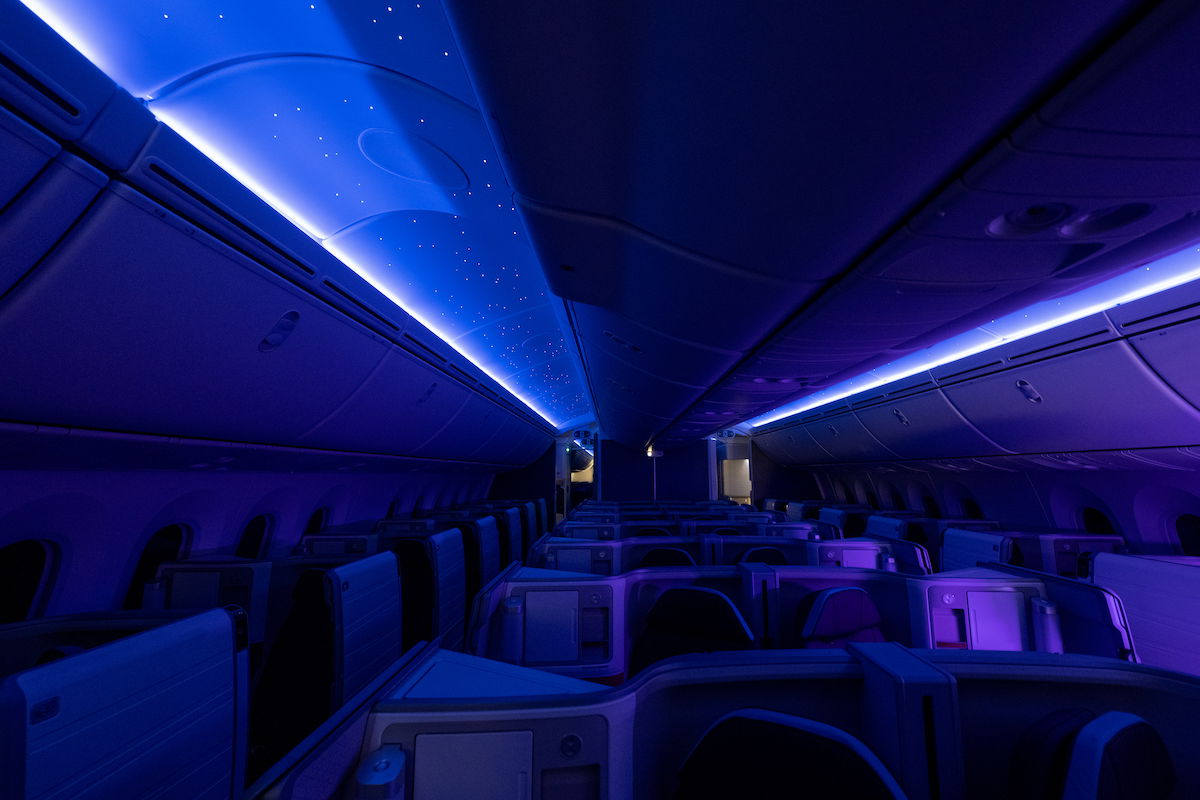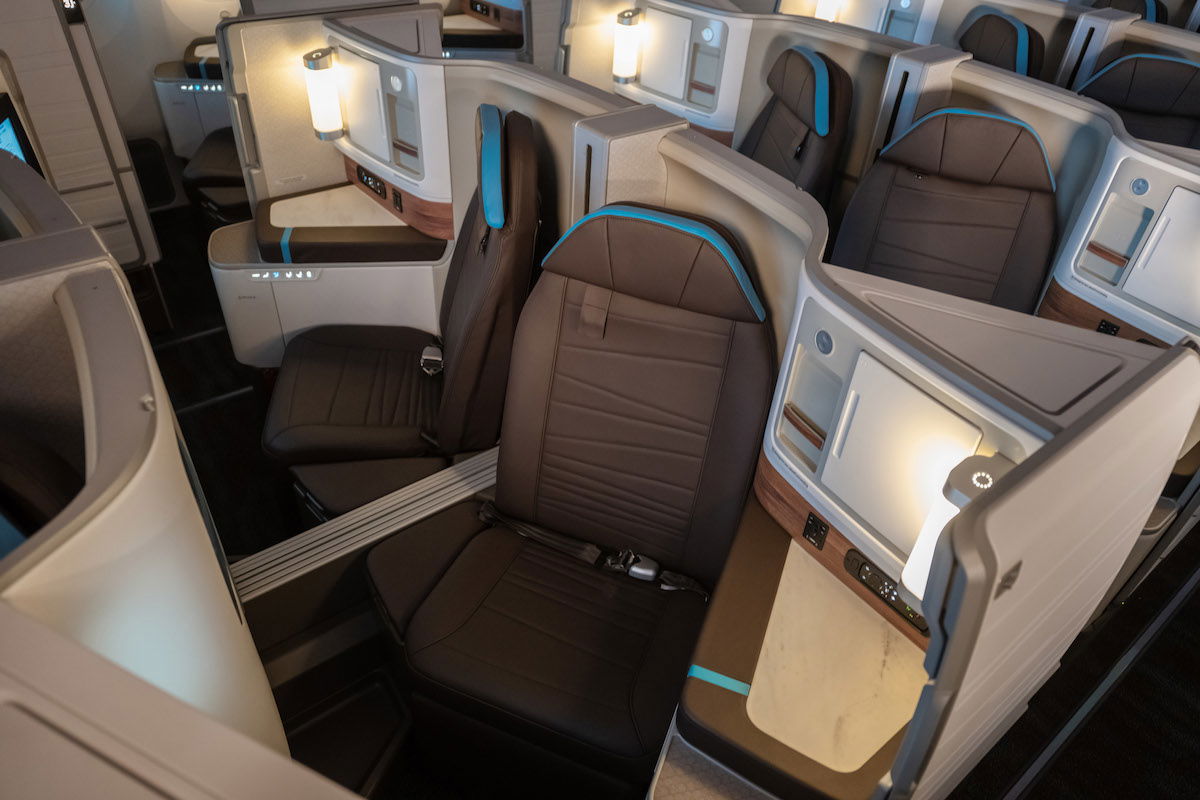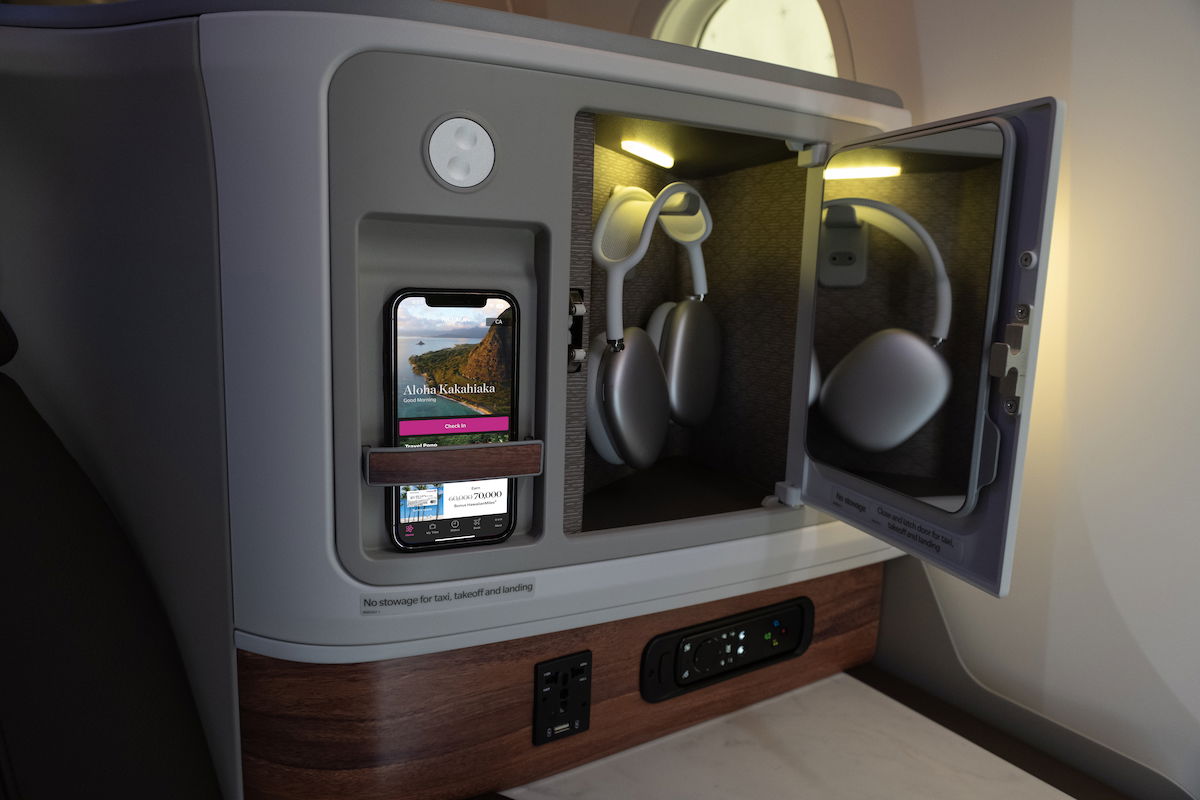 Hawaiian's new 787 economy class
Hawaiian Airlines' Boeing 787s will feature 266 economy class seats, in a 3-3-3 configuration. Specifically, the airline has selected the Collins Aerospace Aspire seat. 79 of those seats will be Extra Comfort, which is Hawaiian's extra legroom seating.
The economy class seats will feature ergonomically contoured back and arm rests, 12″ personal televisions, as well as USB-A and USB-C charging ports. On top of that, the extra legroom seating will feature AC power outlets at every seat.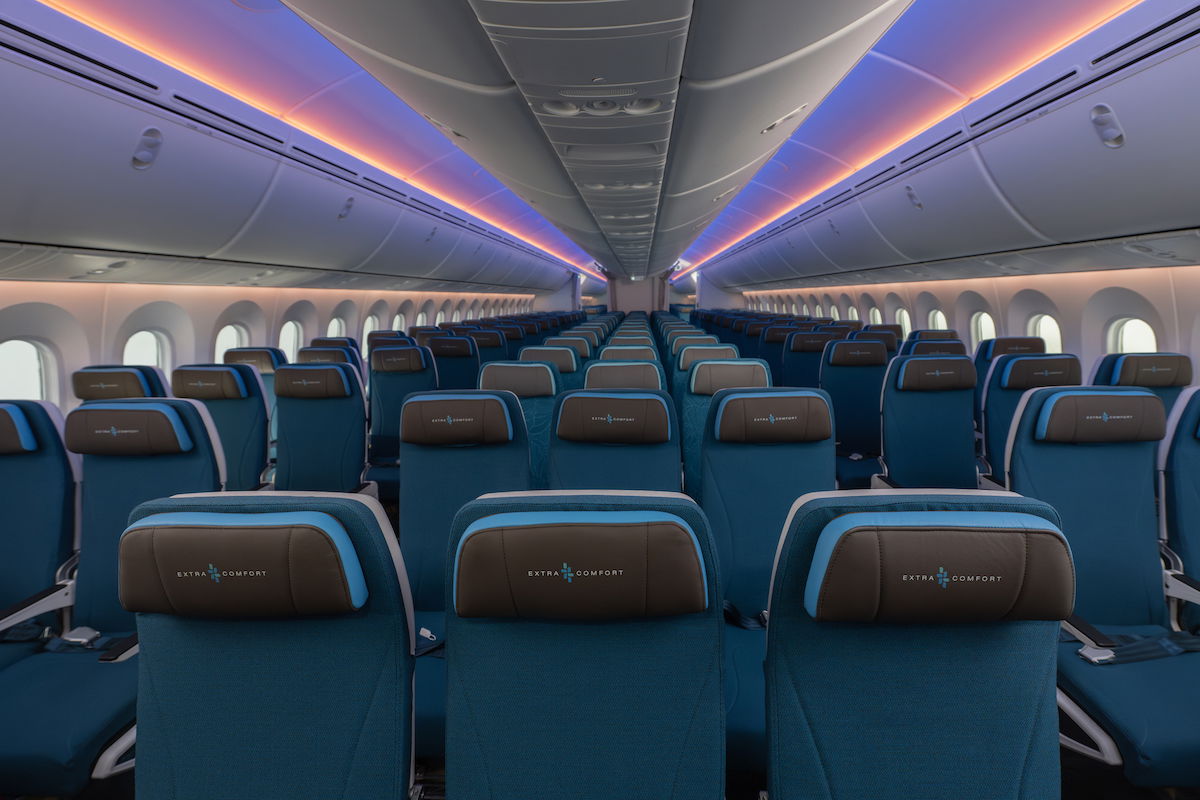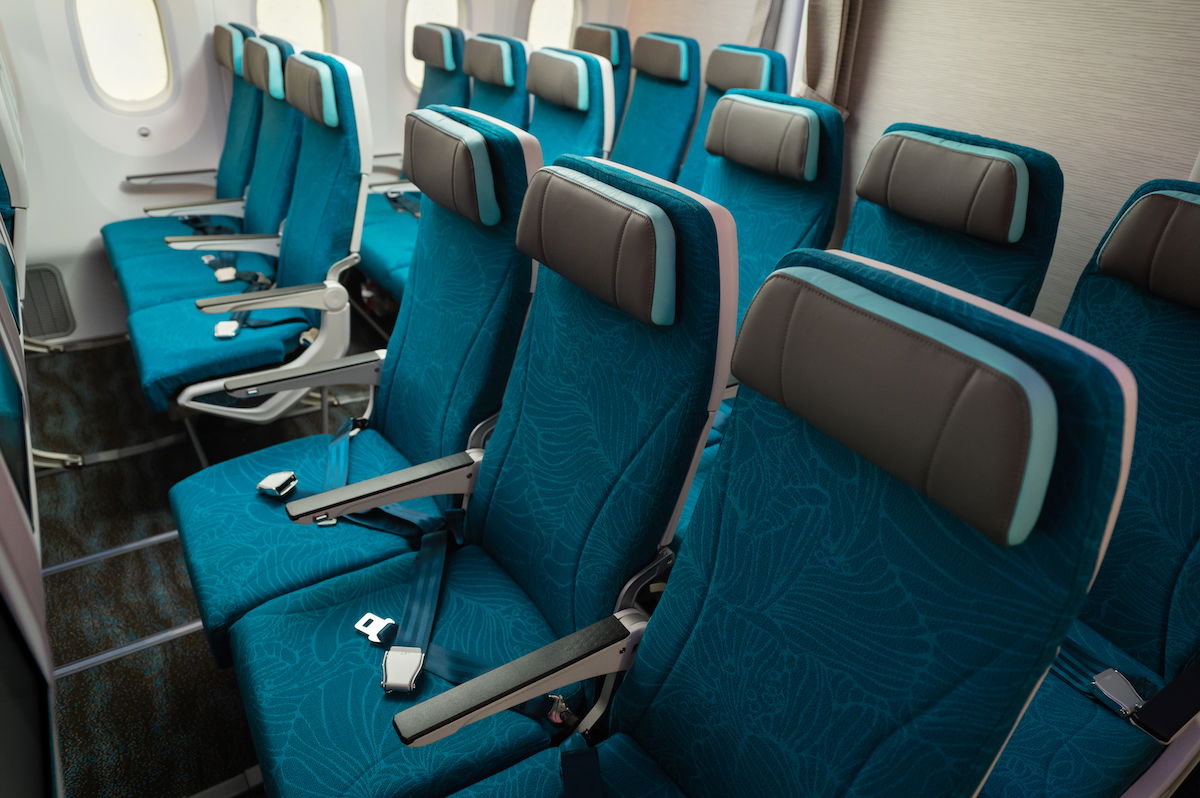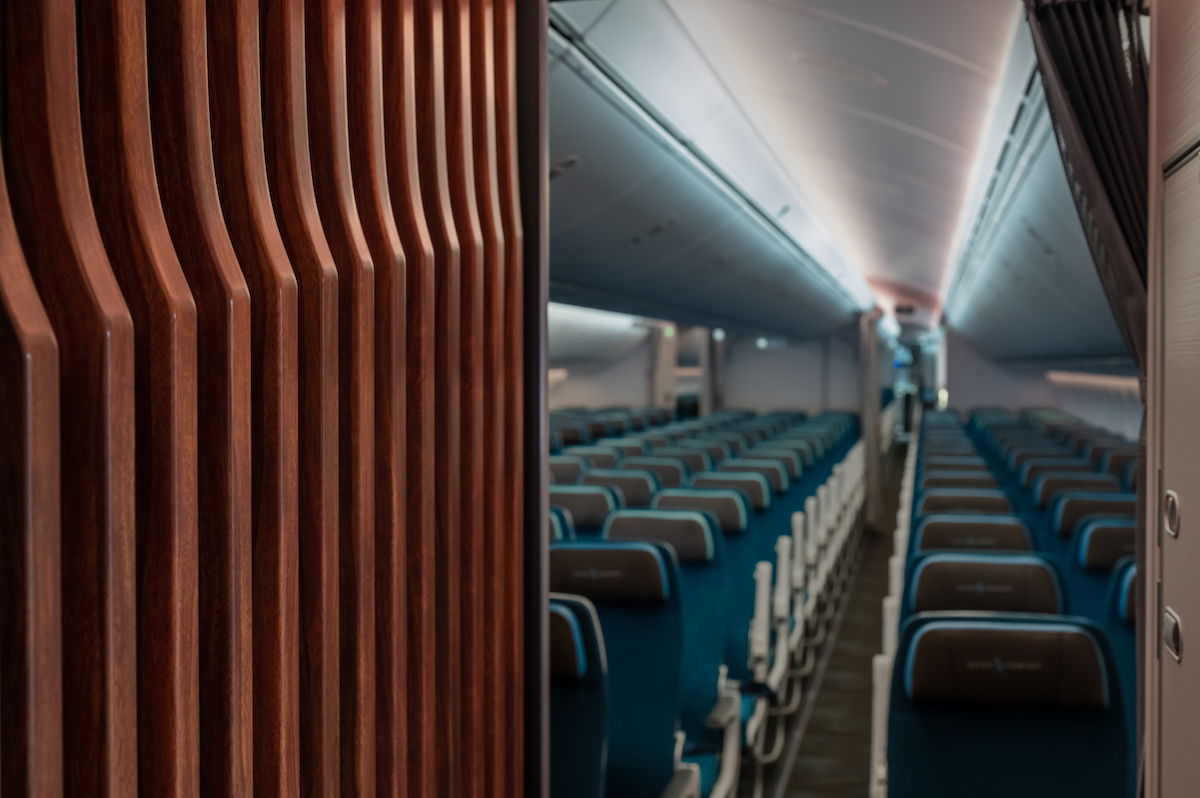 My take on Hawaiian Airlines' new Boeing 787 interiors
Hawaiian Airlines sort of operates in its own world, given that it's primarily a leisure airline, with many passengers just taking point-to-point flights. Hawaiian Airlines' premium cabins aren't generally full of business travelers, but rather have a much higher percentage of leisure travelers.
So as a result, Hawaiian Airlines has never really had a competitive premium product, at least in the traditional sense. Hawaiian Airlines' A330s feature flat beds, though they're in a 2-2-2 configuration, and aren't particularly comfortable, in my opinion.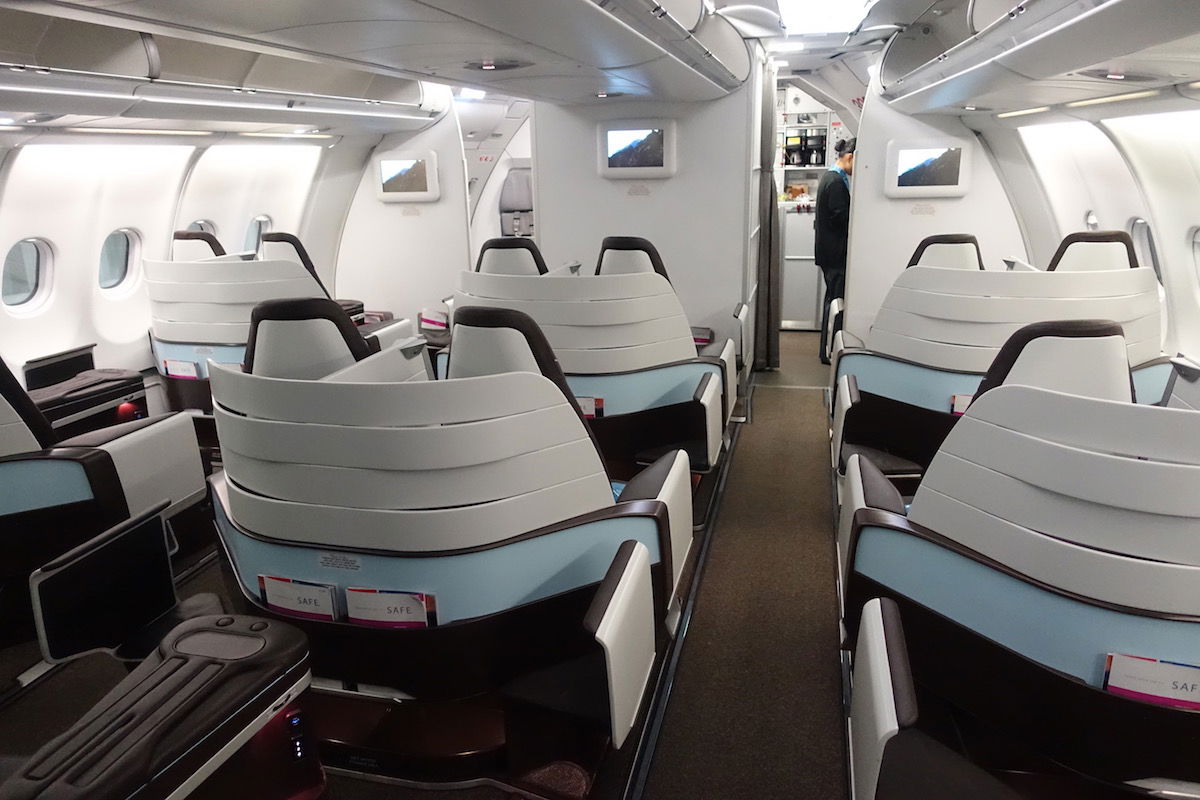 With that in mind, I have to say that the new Boeing 787s look fantastic:
I love all the local design touches, which definitely give the cabin a bit of flair
This is a fantastic business class product to begin with, and those center seats will be great for couples traveling together
I do find it a bit weird that Hawaiian doesn't seemingly intend to introduce Wi-Fi on these new planes, at least initially
I can't wait to fly one of these Hawaiian 787s!
Bottom line
Hawaiian Airlines will be taking delivery of its Boeing 787s starting later this year, and this represents a huge upgrade for the airline. Both business class and economy class look comfortable, and in particular, it's nice to see Hawaiian Airlines finally offering a competitive business class experience.
What do you make of Hawaiian Airlines' new Boeing 787 interiors?