With Air India having recently been privatized, the company's new owners seem to be focused on a long haul fleet renewal. I'm pretty excited about this.
Air India may acquire 20 Airbus A350s
As reported by Bloomberg, Air India has sent a memo to pilots, asking if they'd like to be trained to fly the Airbus A350 jet. Those who accept the offer would be ineligible to be trained on another aircraft for at least two years.
The memo suggests that Air India is looking to renew its wide body fleet, and that the airline could start flying A350s by as early as the first quarter of 2023. Sources suggest that the airline intends to place an order for roughly 20 Airbus A350s, though the details remain to be seen.
There's nothing official yet, but based on the timeline it seems highly likely that Air India may be nearing a deal to acquire Airbus A350s that were intended for either Aeroflot or Qatar Airways:
For context, Air India's long haul fleet currently consists of 43 aircraft, including three Boeing 777-200LRs, 13 Boeing 777-300ERs, and 27 Boeing 787-8s. The 777s are an average of over 12 years old, while the 787s are an average of over seven years old.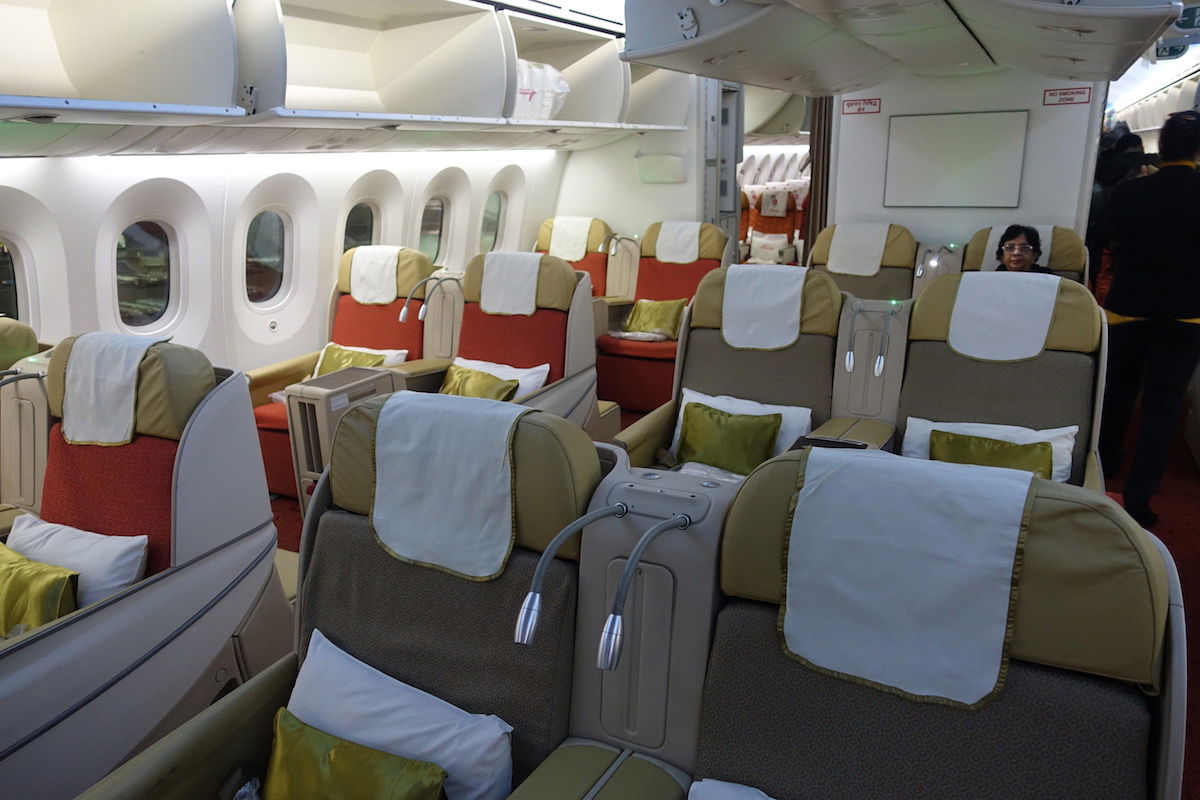 This would be an awesome development for Air India
It goes without saying that Air India has an incredible amount of potential, in the sense that India is a massive, lucrative, growing aviation market. In many ways Air India is hindered by its legacy issues, and the airline would almost be better off starting from scratch, while still having access to Air India's slots (though that's not going to happen).
I remember back when Air India started taking delivery of Boeing 787s, many of us hoped the airline would invest in the premium experience, and start to transform itself and become a competitive airline. That didn't really happen, and instead we saw the airline use some 787s for parts. Hopefully it's different this time.
I at least have faith that Air India's A350s would feature a far superior hard product, especially if the jets were bound for Aeroflot. Aeroflot's A350s feature an all new business class product with doors, which looks way better than anything Air India currently has.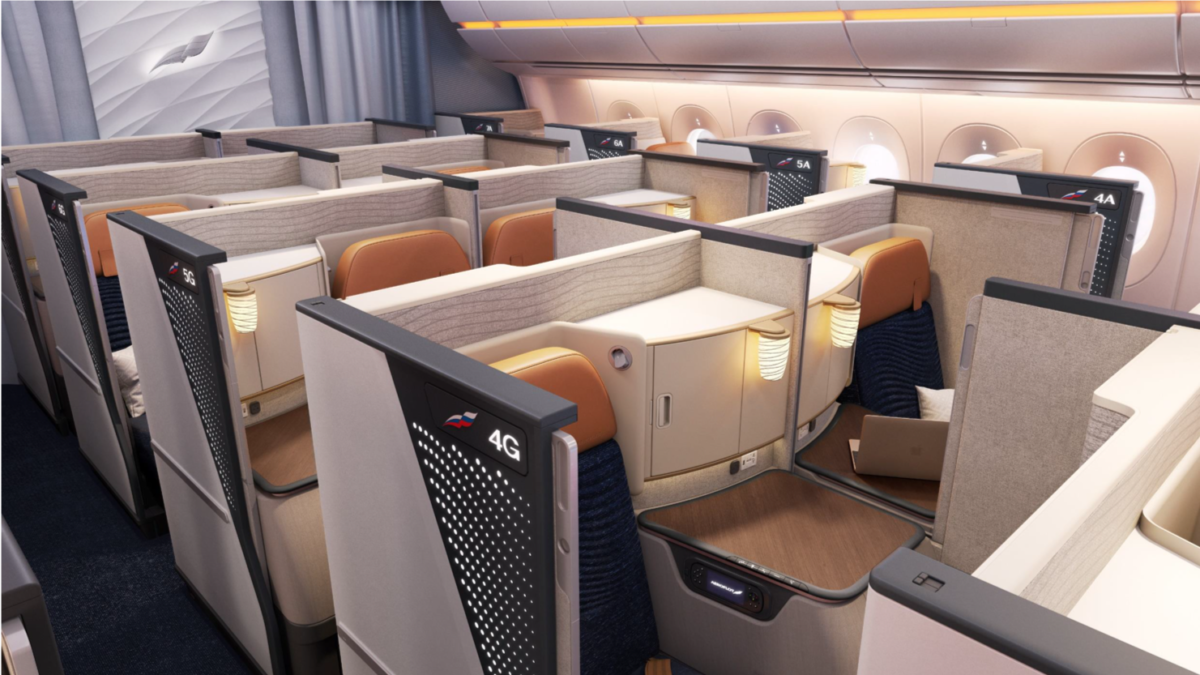 It would be mighty cool to see cabins like this at Air India!
Bottom line
While nothing has been publicly announced, it's believed that Air India is preparing to place an order for A350s, which could be delivered in early 2023. If this were to happen, presumably these are jets that were intended for Aeroflot. Here's to hoping that this becomes a reality, and that it marks the start of a new chapter for the airline.
What do you make of Air India potentially ordering A350s?