JSX is an innovative but controversial airline. The company is facing quite a bit of scrutiny over its business practices, which I wanted to discuss in this post.
How the JSX business model works
For some background, JSX is a Dallas-based airline that was founded in 2016. Interestingly it has received investments by both JetBlue and United. JSX currently operates a fleet of 30 Embraer ERJ-135 and ERJ-145 aircraft, which are configured with just 30 seats.
JSX is all about offering a premium experience, as the airline departs from private terminals (and there's private security, rather than the TSA), you can arrive just 20 minutes before departure, and there are free drinks, snacks, and Wi-Fi onboard. Because of the smaller airplanes and private terminals, JSX is also able to operate to some destinations that other airlines can't fly to.
One of the key things about JSX's business model is that the FAA considers the airline to be a Part 135 operator. While I'll talk more about this below, what this means is that the company can hire pilots who are over 65 years of age (otherwise the retirement age for pilots at airlines), as well as pilots who have fewer than 1,500 hours (otherwise the minimum hours for pilots at airlines).
Given the pilot shortage that currently exists, this is a major benefit to the airline, both in terms of recruiting pilots, and in terms of not having to pay pilots as much as they'd make at other airlines. It's my understanding that JSX typically rosters one senior captain (probably someone who is 65+ with tens of thousands of airline hours) with a junior first officer (who is building up hours to eventually work at a major airline).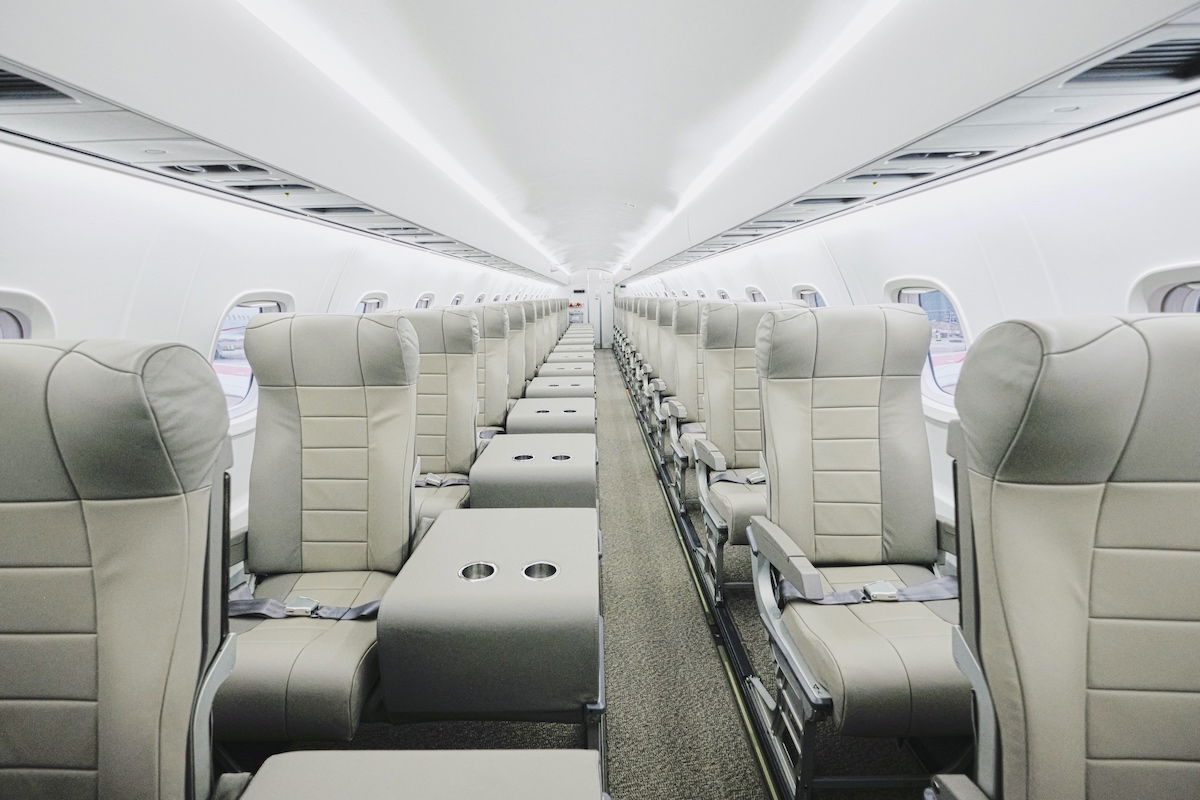 How JSX gets away with being a Part 135 operator
Why is JSX not subject to the same rules as other airlines when it comes to pilot requirements, security screening requirements, etc.?
Under Federal Aviation Administration (FAA) regulations, most airlines are Part 121 operators, which are the regulations governing scheduled air carriers. JSX, meanwhile, is a Part 135 operator, as these are the rules governing commuter and on-demand operations. How are commuter and on-demand operations defined for these purposes?
On-demand operations can be conducted on aircraft with up to 30 seats; the key is that as an on-demand operator, your primary business model can't be operating scheduled flights, so this could include private jet operators
Scheduled commuter operations can also be conducted under Part 135 operations, but only on aircraft with up to nine seats; for example, Mokulele Airlines operates Cessna 208B Grand Caravans in Hawaii, each with nine seats
So how can JSX get away with operating scheduled flights under Part 135 operations with aircraft that have 30 seats? Well, check out the disclaimer at the bottom of JSX's website:
Flights are operated with E135 or E145 aircraft by Delux Public Charter, LLC (dba JSX Air or Taos Air), which holds an FAA Air Carrier Certificate (4DPA097O) and DOT commuter air carrier authorization. Flights are public charters sold by JetSuiteX, Inc. as the charter operator and Delux Public Charter, LLC as the direct air carrier, subject to DOT Public Charter Regulations at 14 C.F.R. Part 380. PC# 21-125 and PC# 22-146.
Essentially JSX has one company that sells tickets on scheduled services, and then another company that operates the flights. For the company operating the flight, technically these are "public charters," in the sense that the company isn't selling tickets. Rather it's operating flights on behalf of another company that sold tickets.
Airline pilots union takes issue with JSX
Gary at View from the Wing reports on how the Air Line Pilots Association (ALPA) is attacking JSX. This is being done in the context of a separate regulatory issue whereby SkyWest is trying to set up a Part 135 operation as well, in order to operate Essential Air Service (EAS) routes. In a filing with the Department of Transportation (DOT), ALPA writes the following:
If it looks, swims, and quacks like a duck, it is a duck. Since JSX does in fact provide scheduled service, it should be deemed to do so, regardless of the fictitious regulatory disguise that it dons. JSX unequivocally holds out to the public scheduled service with advertisements such as: 'Schedule extended! Book our flights through March 2024' and 'Hop on: our schedule is now available for purchase through March 2024.'

JSX's public advertising to consumers belies its filing. JSX's legal position is that if it were not for the FAA's carveout, JSX's flights would be unquestionably and legally 'scheduled.' To the consumer, unaware of fine-line regulatory distinctions or even the fine print buried in JSX's advertisements, JSX's flights are scheduled – just like its Part 121 competitors.
Gary is fully on JSX's side here, and argues that "ALPA doesn't want competition for premium travelers," and that the union is making "a protectionist argument against innovation." I have a very different take than Gary.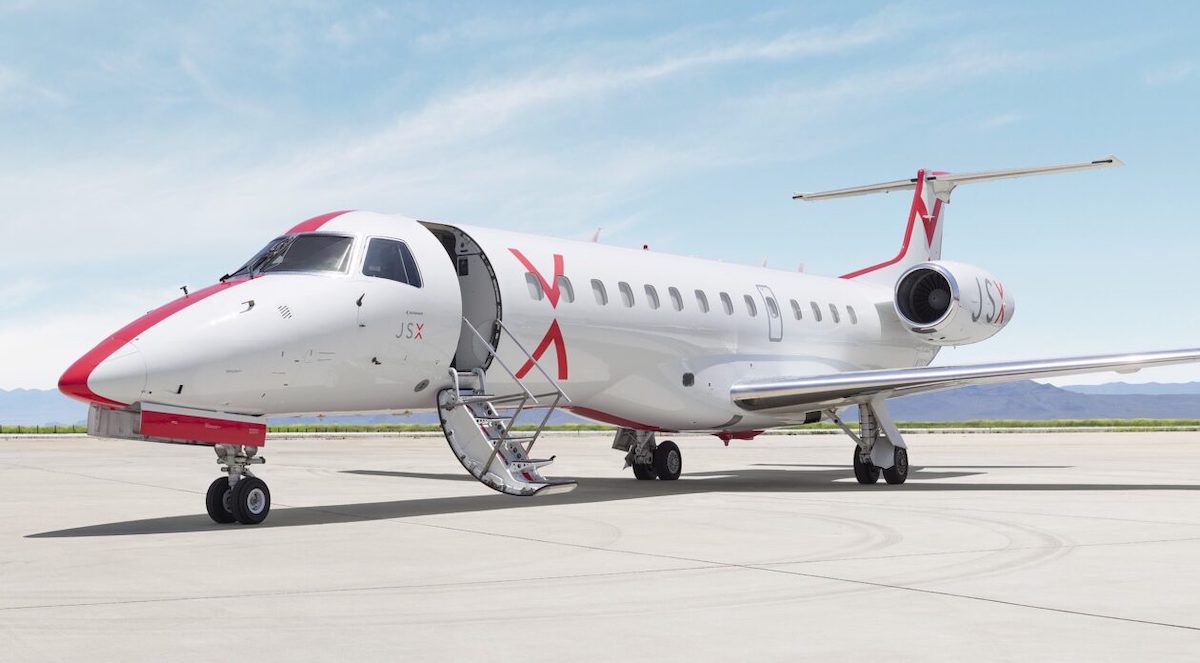 Yes, JSX is operating under a loophole
In favor of JSX, let me state that:
Personally I am a fan of the carrier's business model, I hope to fly with the airline soon, and I'd feel totally safe flying with the airline
I think the 1,500-hour rule is nonsensical, because airlines in Europe have excellent safety records as well, yet you have pilots with just a few hundred hours experience flying; the 1,500-hour rule was imposed following the Colgan Air crash, even though both pilots had over 1,500 hours
The union has an obvious motive for making its argument, as it has an incentive to maintain the 1,500-hour rule and a pilot shortage, so that pilots can keep earning huge salaries
While I believe all that, it's important to be balanced. Is JSX technically following the law? Yes, it would appear so. Is JSX's model within the spirit of the law? Absolutely not:
As far as customers are concerned, JSX is a scheduled airline, as the airline publishes its schedule many months in advance, and consumers can book individual tickets
The only reason the airline can get away with operating as a Part 135 carrier while operating scheduled flights is by arguing that it has one company that sells tickets on flights, and another company that operates these "charter" flights on behalf of the other airline
While I want JSX to succeed and I think it's time for the 1,500-hour rule to go, I also think it's pretty obvious that the airline is operating using a loophole. Should that loophole be closed? I think it's totally fair to express concerns in this regard, and I also think that consumers booking JSX don't necessarily realize the distinction between the standards JSX is being held to compared to other airlines.
There are some really brilliant people behind JSX, and I trust they're using best practices for safety. However, do we really want a bunch of new operators not subject to the same requirements as other airlines, simply because they exploit a loophole?
Bottom line
There isn't much innovation in the US airline industry, but JSX has a unique business model, and I want to see the airline succeed. However, the airline is operating the way that it does using a loophole, and I think it's fair to at least question whether the FAA should allow this.
I'm all for cutting the 1,500-hour rule and potentially raising the pilot retirement age. I also think JSX is perfectly safe to fly. But zooming out, I think there are some valid questions here.
What do you make of the JSX situation?