In 2024, we'll see what's likely the industry's single most overdue premium cabin product improvement…
Emirates plans direct aisle access 777 business class
While Emirates is generally considered to be one of the best airlines in the world, the company gets quite the halo effect from its Airbus A380s. Those planes have first class suites, business class seats with direct aisle access, shower suites, and a bar.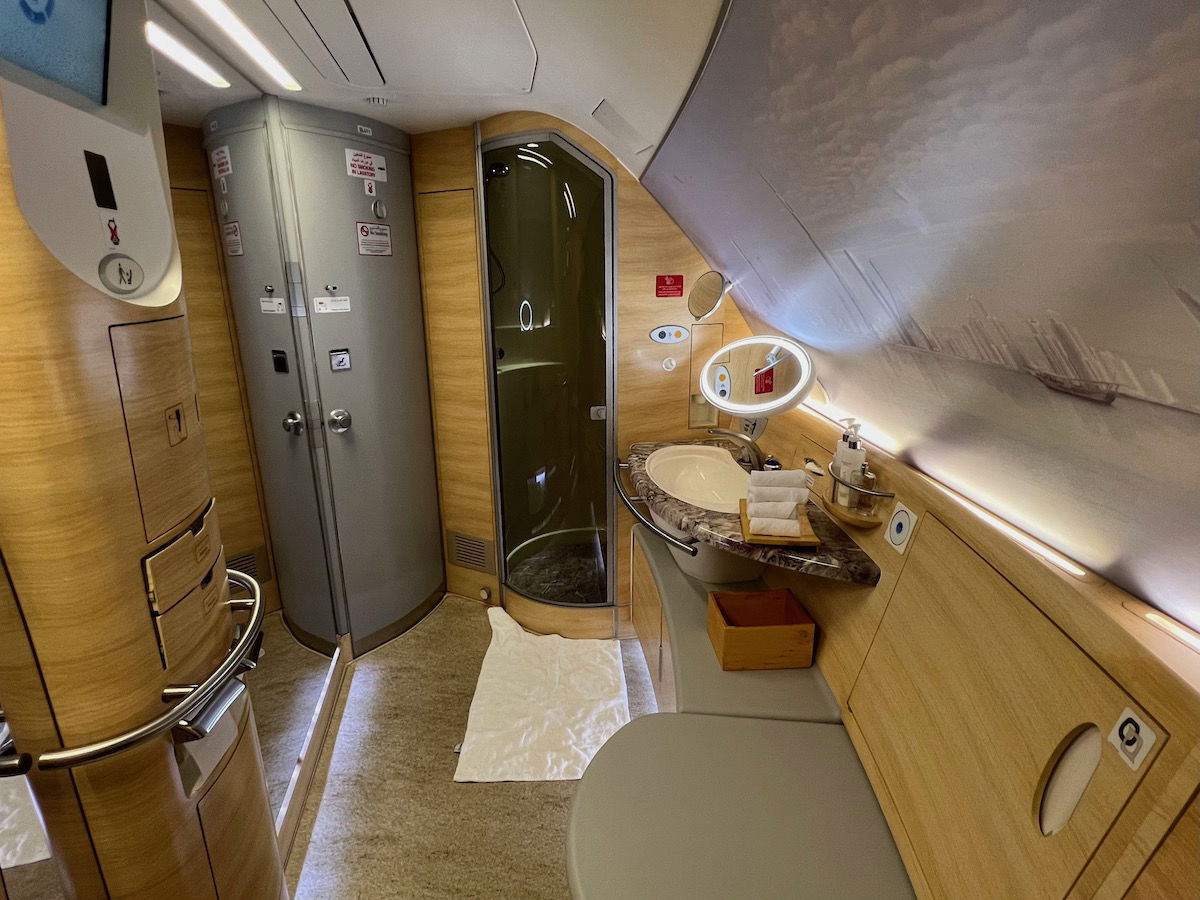 The carrier's Boeing 777s are a totally different story, as most of these jets have angled flat business class seats that are in a 2-3-2 configuration. Getting an angled middle seat in 2023 on one of the world's best airlines is quite disappointing.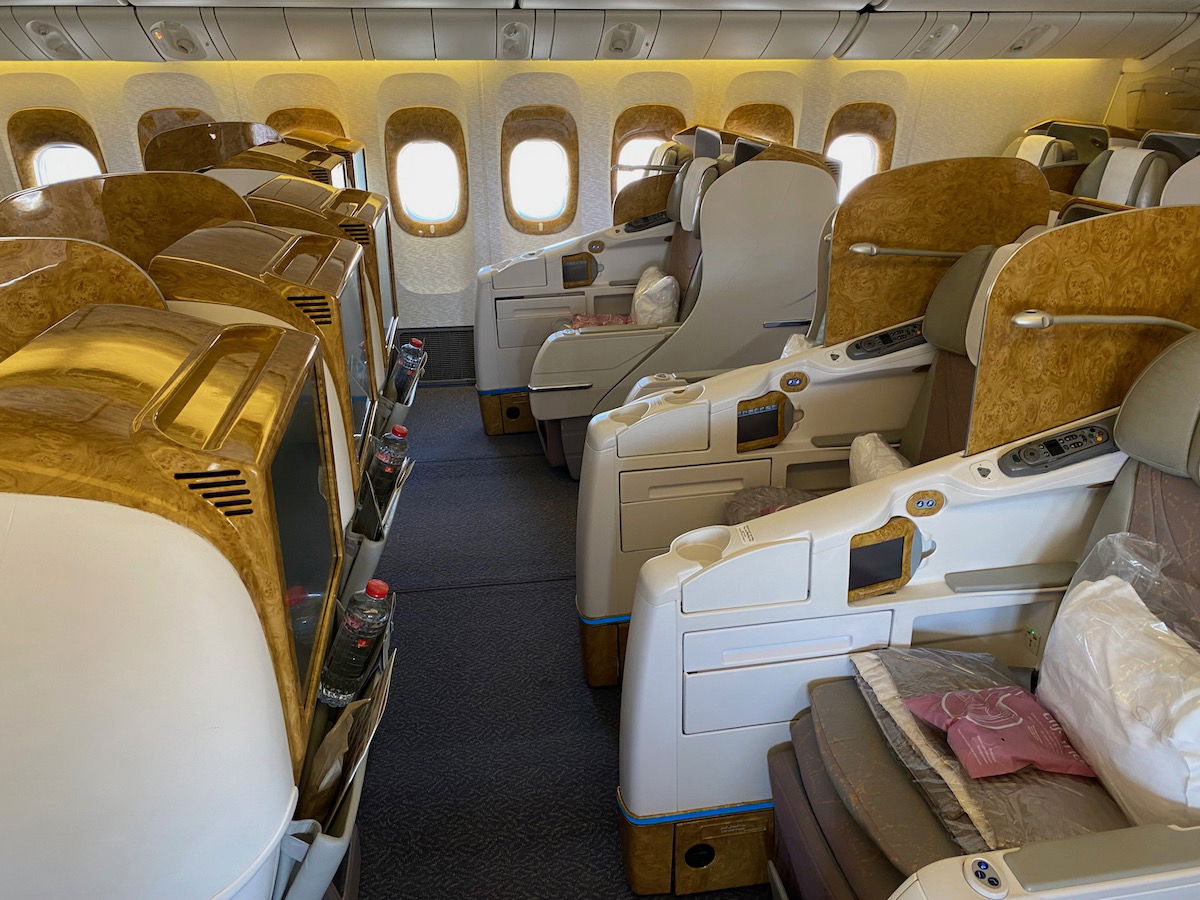 The good news is that this will finally be changing. Emirates is in the process of retrofitting 120 of its planes to add premium economy, and make some other cabin updates. While the airline is starting with reconfiguring A380s, the plan is to reconfigure 777s starting in the summer of 2024.
The airline has hinted at how there will be some changes to the carrier's 777 business class, though Emirates has stopped short of confirming it would have a totally different product with direct aisle access. Fortunately we now have confirmation of that. Sam Chui interviewed Adnan Kazim, Emirates' Chief Commercial Officer, who is quoted as saying the following:
"Next summer, we will start retrofitting 53 Boeing 777-300ERs. All will go through the premium economy retrofit. We are readjusting our business class in terms of the look and feel and even the configuration from the existing 2-3-2 to 1-2-1 configuration."
That's exciting, as it means we'll finally start to see a 777 business class hard product with direct aisle access in 2024. Admittedly not even all aircraft are expected to be retrofitted, so we'll still be dealing with Emirates' old 777 business class for years to come.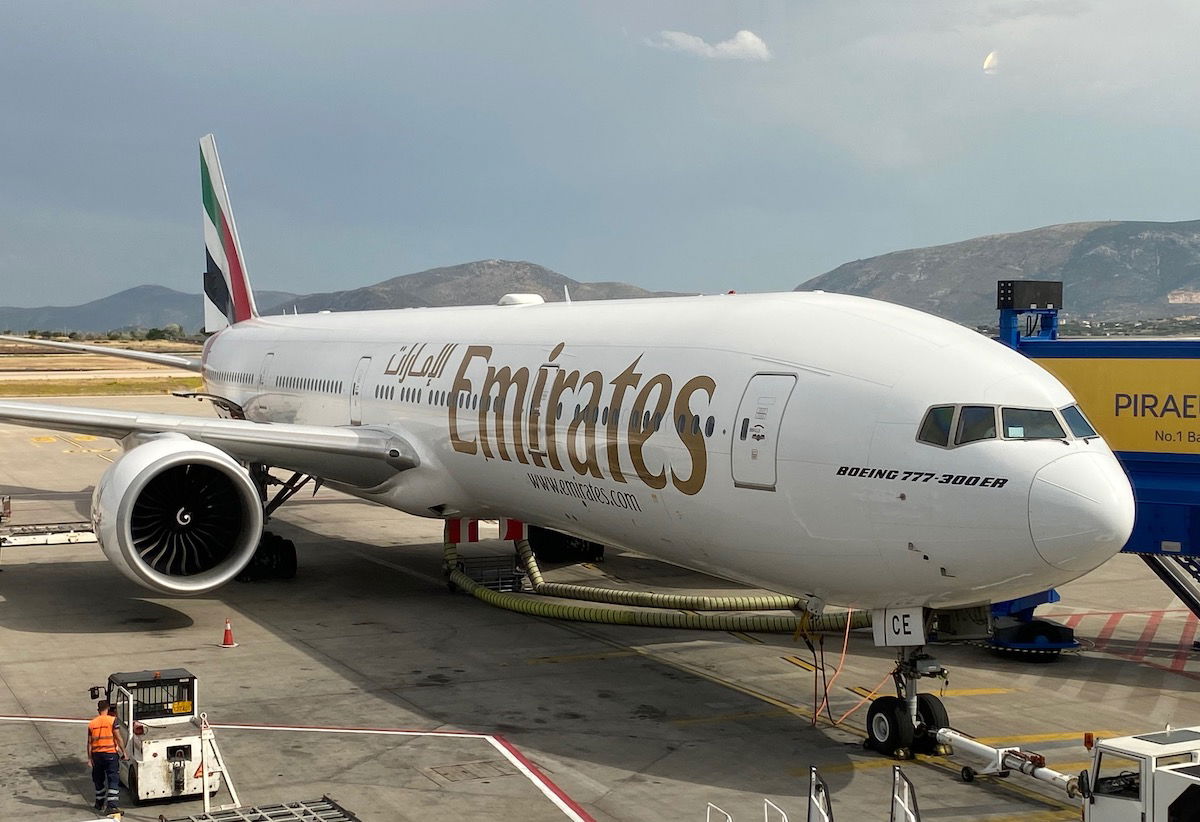 Emirates aiming for product consistency going forward
While Emirates' fleet currently consists exclusively of Airbus A380s and Boeing 777s, the airline is undergoing some major fleet changes in the coming years. In the next couple of years, Emirates is planning on taking delivery of Airbus A350-900s, Boeing 787-9s, and Boeing 777Xs.
Emirates' plan is reportedly to focus more on product consistency. So that means that the cabins that will be installed on retrofitted Boeing 777s will likely be the same seats that we'll find on Emirates' other newly delivered aircraft.
I'm sure I'm not alone in being very curious as to what business class product Emirates selects. Whatever new product Emirates chooses, it sounds like the airline will be installing it for many years to come, so hopefully Emirates has a cutting edge product.
I'm curious if Emirates selects one of the "generic" best business class seats out there, or creates its own. Emirates has certainly had the time to plan for this product, so I hope the airline doesn't let us down. I'm still hoping that Emirates makes the decision to install its new first class on these retrofitted 777s. It was now introduced six years ago, and is still only available on nine aircraft. That's ridiculous.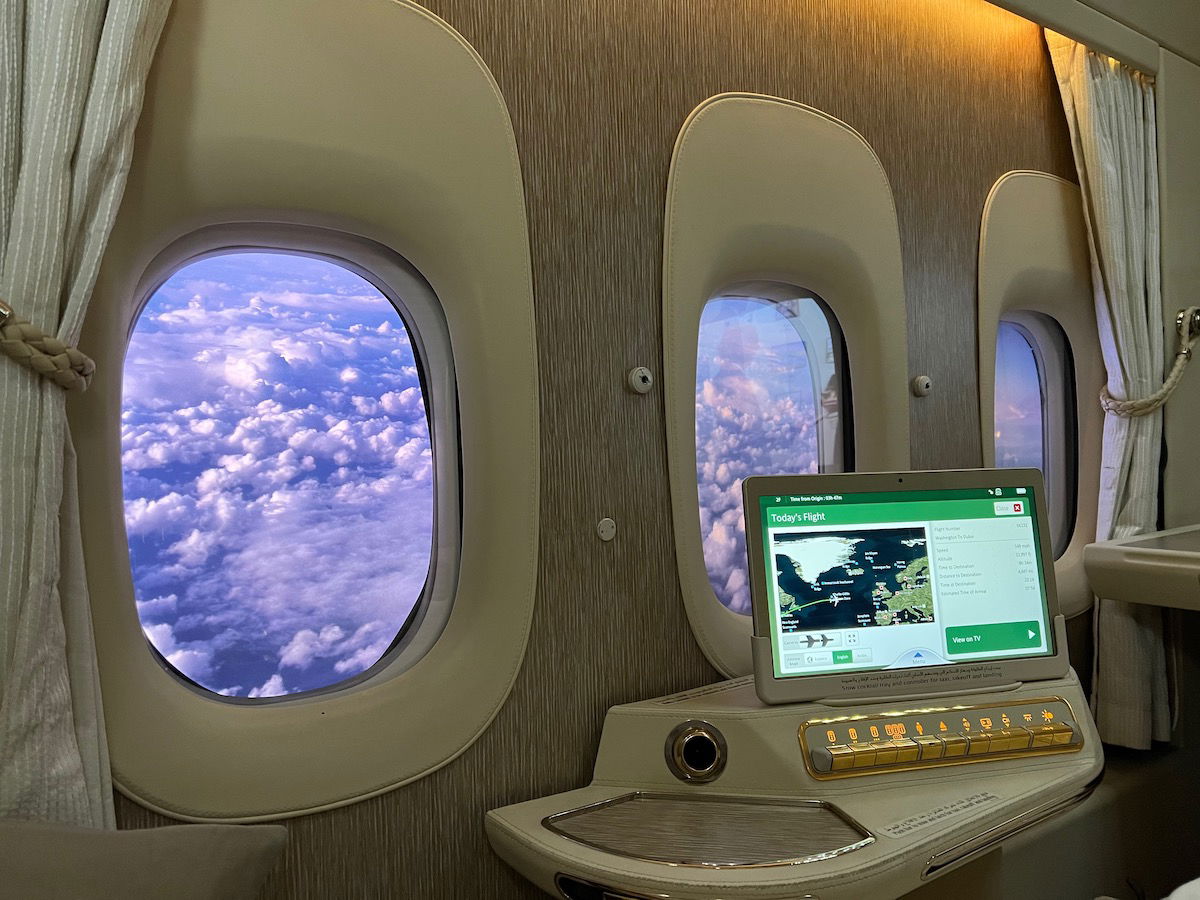 Bottom line
In mid-2024, Emirates will begin retrofitting 53 of its Boeing 777s with new cabins, including the introduction of premium economy. What's also exciting is that we'll see a new business class in a 1-2-1 configuration, with direct aisle access.
The expectation is that this new business class product will also be offered on Emirates' newly delivered aircraft going forward, to create some product consistency. So whichever seat Emirates chooses, this will have major implications.
What are you hoping for with Emirates' new business class?