While details remain limited as of now, Iberia has plans to introduce a new business class suite with doors.
Iberia new business class coming late 2023
International Airlines Group (IAG), the parent company of British Airways, Iberia, Aer Lingus, and Vueling, released its quarterly financial results today. During the presentation, an exciting development was revealed about Iberia's business class.
Iberia intends to install a new business class product with doors on Airbus A350 aircraft. The plan is for the product to be installed as of December 2023. Iberia currently has 12 A350s in its fleet, with a further eight on order. Presumably newly delivered jets would feature this new product first, while it remains to be seen with what timeline existing planes would be reconfigured.
No plans have been announced for Iberia to reconfigure Airbus A330s, which are the other long haul jets in the carrier's fleet. Furthermore, Iberia has eight Airbus A321XLRs on order, and we don't know what those cabins will look like either.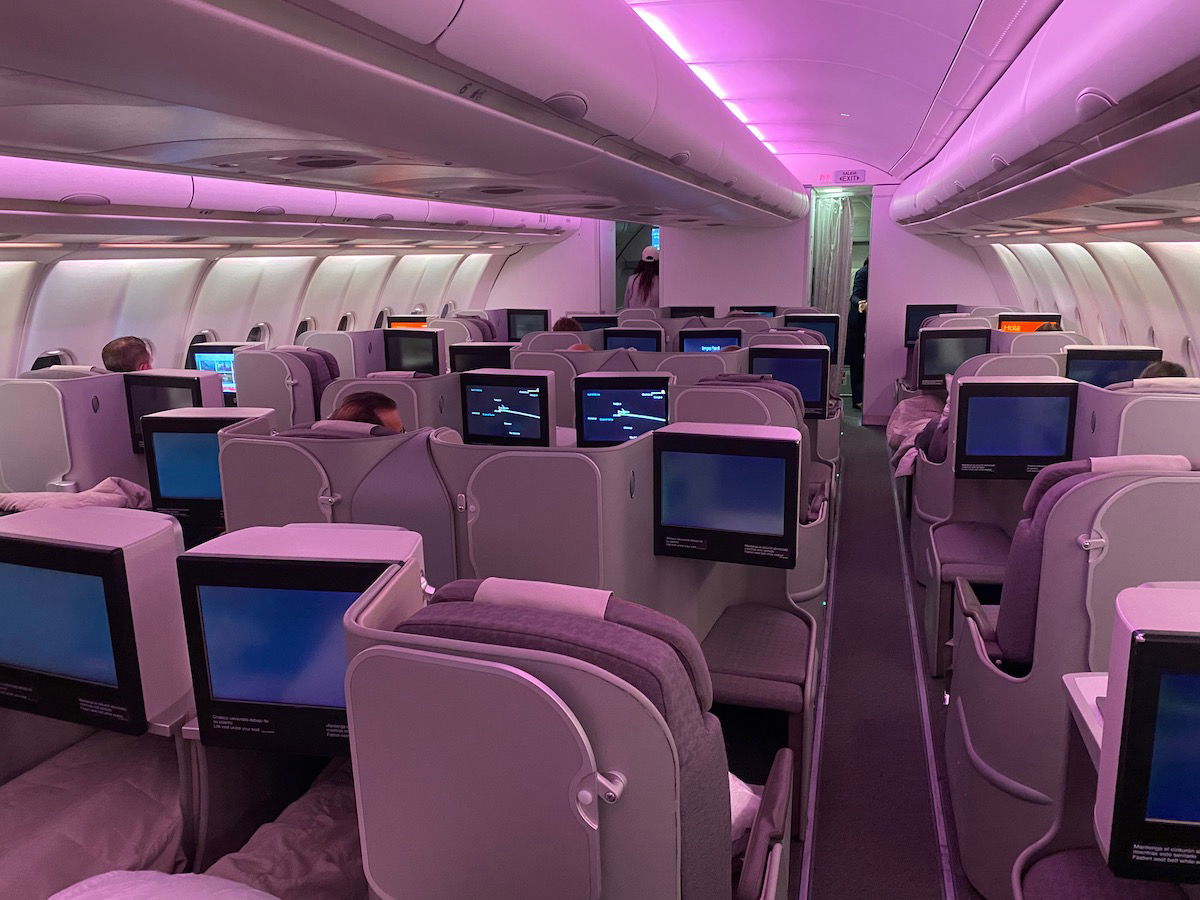 What will Iberia's new business class seat be like?
Iberia will be partnering with Recaro on its new business class seat, and based on the picture that has been released, Iberia seems to be selecting Recaro's CL6720 seat, with the optional door.
For context, the CL6720 seat is an evolution of the CL6710 seat, which can be found on EL AL's Boeing 787-9s, TAP Air Portugal's Airbus A330-900neos, and Azul's Airbus A330-900neos. This is a staggered configuration, but unlike some other similar configurations, not all seats are directly forward facing.
Air China has already been announced as the launch customer for Recaro's CL6720 seat, as Air China will install these seats on upcoming Airbus A350-900s.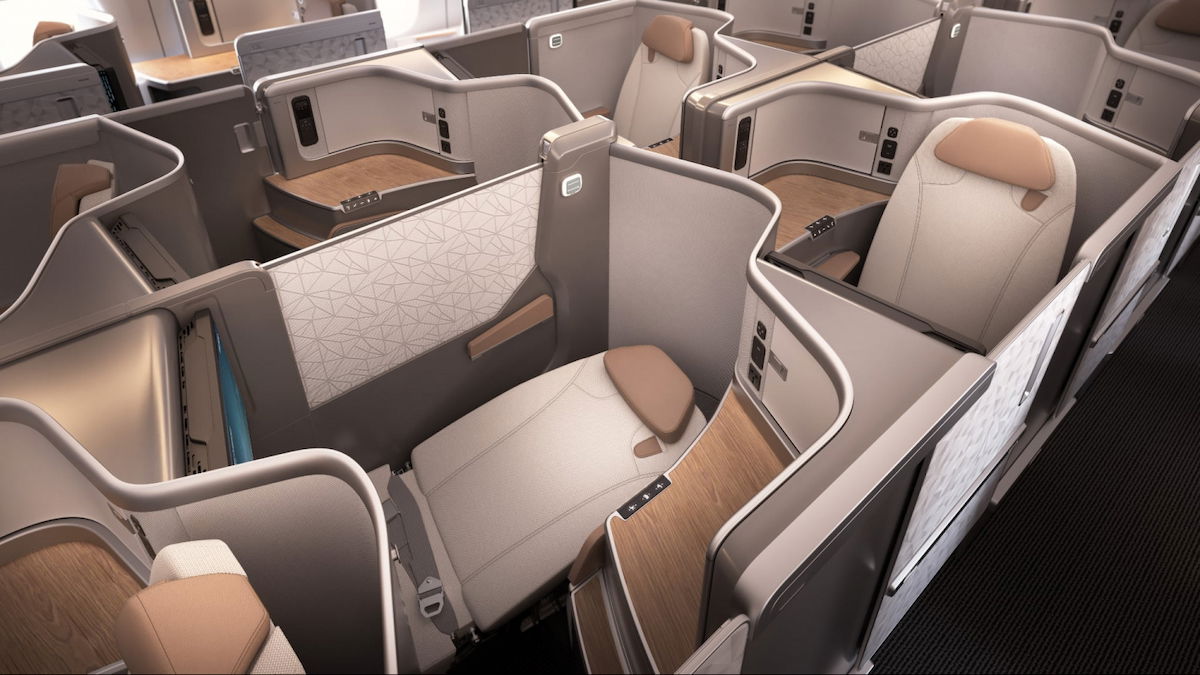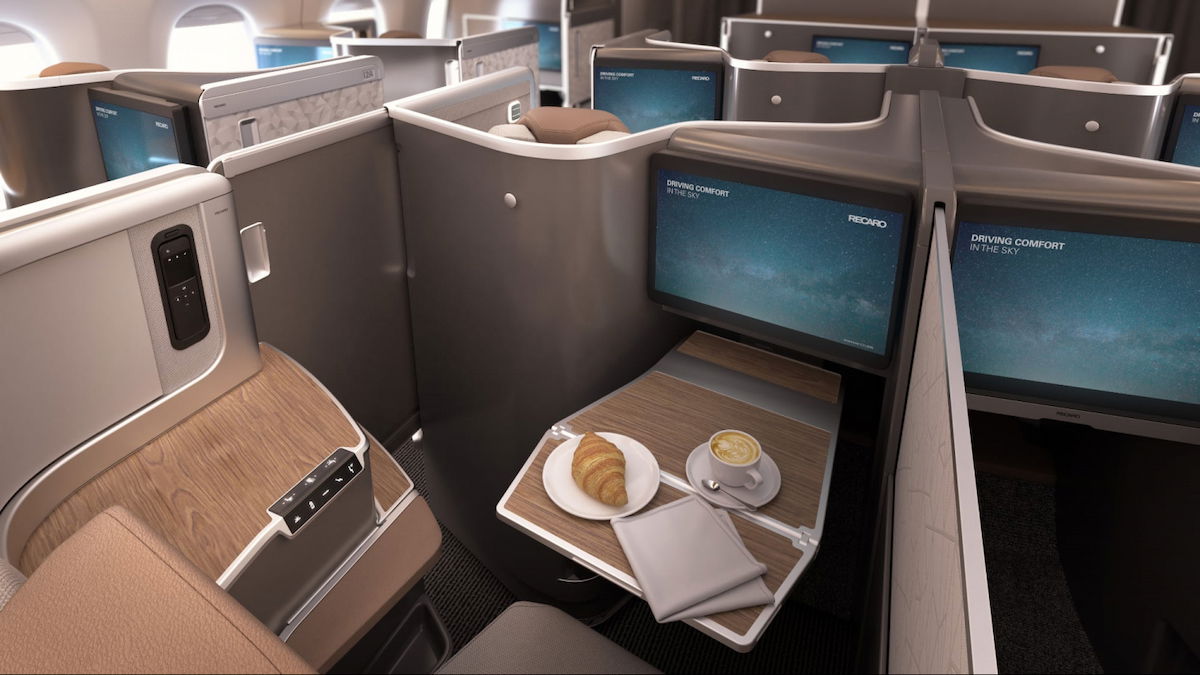 This looks like a significant upgrade over Iberia's current staggered business class configuration.
Bottom line
Iberia plans to introduce an all new business class product on Airbus A350s as of late 2023. It looks like Iberia has selected Recaro's CL6720 seat, for which Air China is the launch customer. This represents a fantastic improvement over Iberia's current business class. It's just too bad that we'll have to wait until the end of next year for the first plane to even feature these cabins.
What do you make of Iberia's new business class?