This week, Air India has revealed the details of its transformation. In addition to unveiling new branding (including a new livery and logo), the airline has finally pulled back the curtains on its new inflight experience. Air India is introducing four new cabins, ranging from first class to economy. Let's go over the details.
A look at Air India's new long haul cabins
Air India has published a roughly two minutes video showcasing the cabins of the carrier's reconfigured Boeing 777s, though these interiors will also be found on other aircraft (I'll discuss more details of that below). In addition to new seats, also note that Air India will be introducing all-new inflight entertainment, as well as Wi-Fi, throughout its long haul fleet.
Below you can find that video, and then below I'll discuss the details of each cabin.
Air India's new first class
Air India will be maintaining first class on some long haul aircraft, though manage your expectations. The carrier's first class product will be based on the Safran Unity seat, the same found in business class. Air India will have a single row of first class, in a 1-2-1 configuration. Each seat will be fully flat and will have a door.
What differentiates the first class hard product from the business class hard product? It looks like first class will have a larger television screen, plus a larger ottoman.
It's interesting to see that Air India is choosing to maintain first class, but isn't actually investing in a competitive product. I suppose the airline is focused on efficiency and figured it could offer first class without much of an opportunity cost in terms of seating capacity, though this very much seems to fall into the "why bother" category, and seems like an afterthought.
This feels to me more like a business class "plus" product, like what you'll find on Condor or Virgin Atlantic, rather than a first class product.
I suppose we'll see if Air India introduces some astonishingly good soft product to go along with it, but that hasn't historically been the case. This cabin is a bit of a head-scratcher to me, unlike the rest of the plane, which looks great.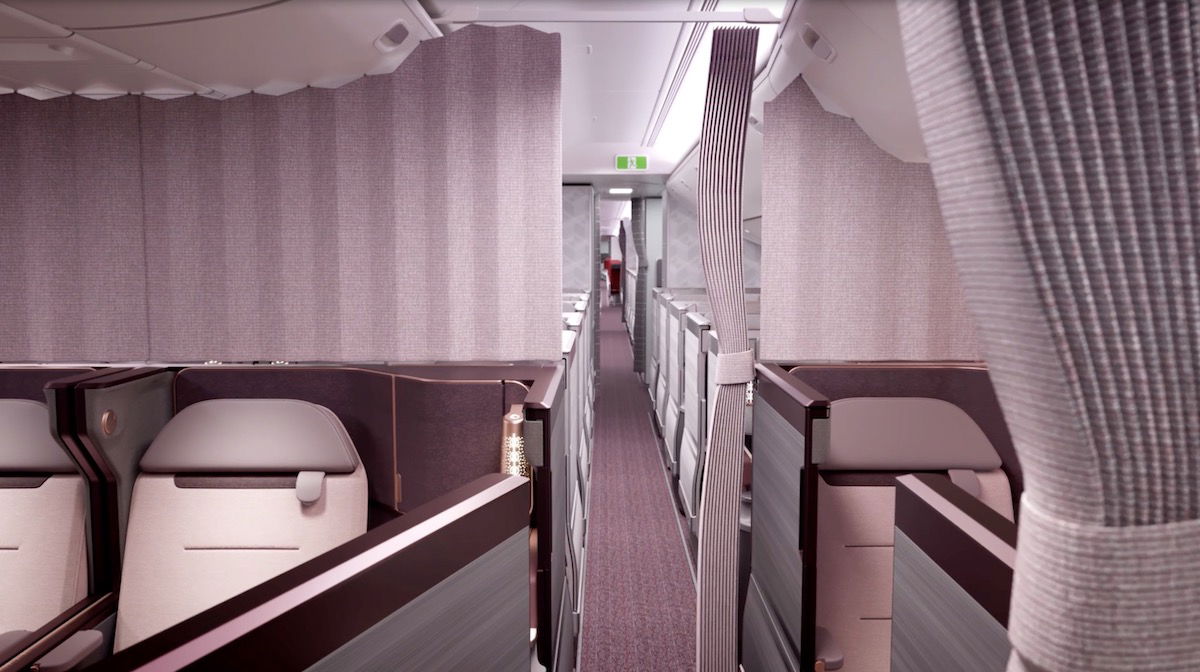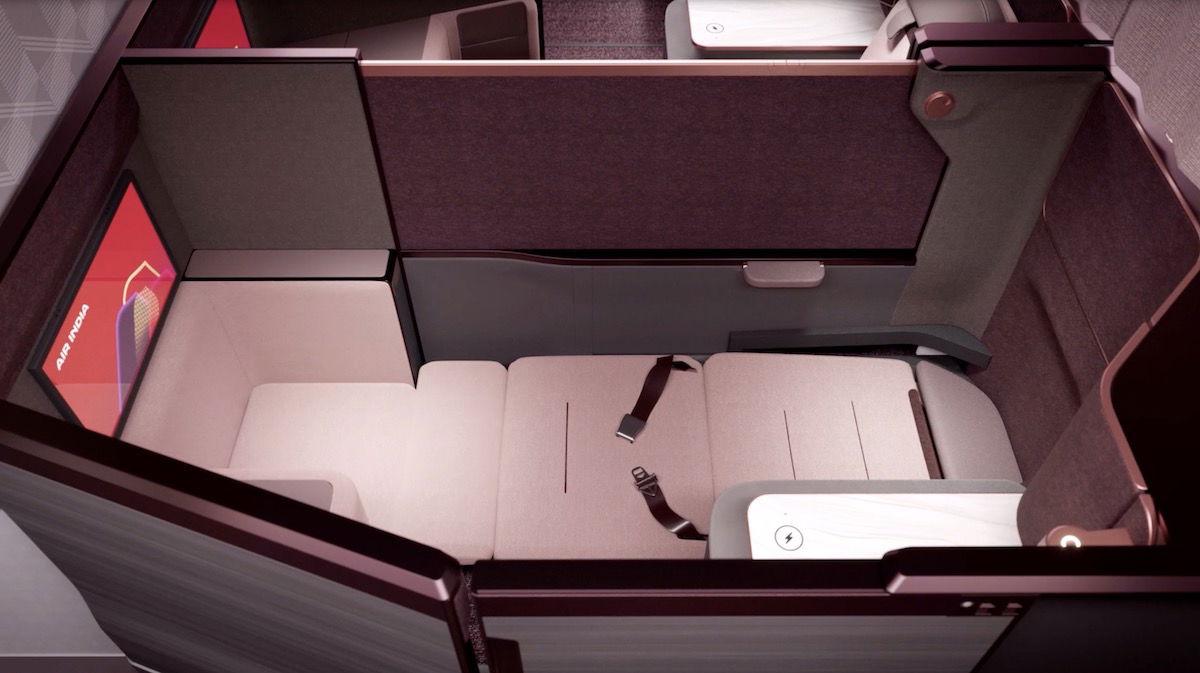 Air India's new business class
Now this is where it gets exciting. In business class, Air India has chosen the Safran Unity seat, meaning seats will be in a 1-2-1 configuration. This is a staggered configuration, so seats in some rows are closer to the aisle, while seats in other rows are closer to the windows.
Seats are fully flat with direct aisle access, and even have a privacy door. You can expect these seats to have great tech, including wireless charging and bluetooth audio.
This represents an absolutely massive improvement over Air India's current business class. For what it's worth, this is the same product that Qantas has chosen for its Airbus A350-1000s, which will fly the world's longest routes.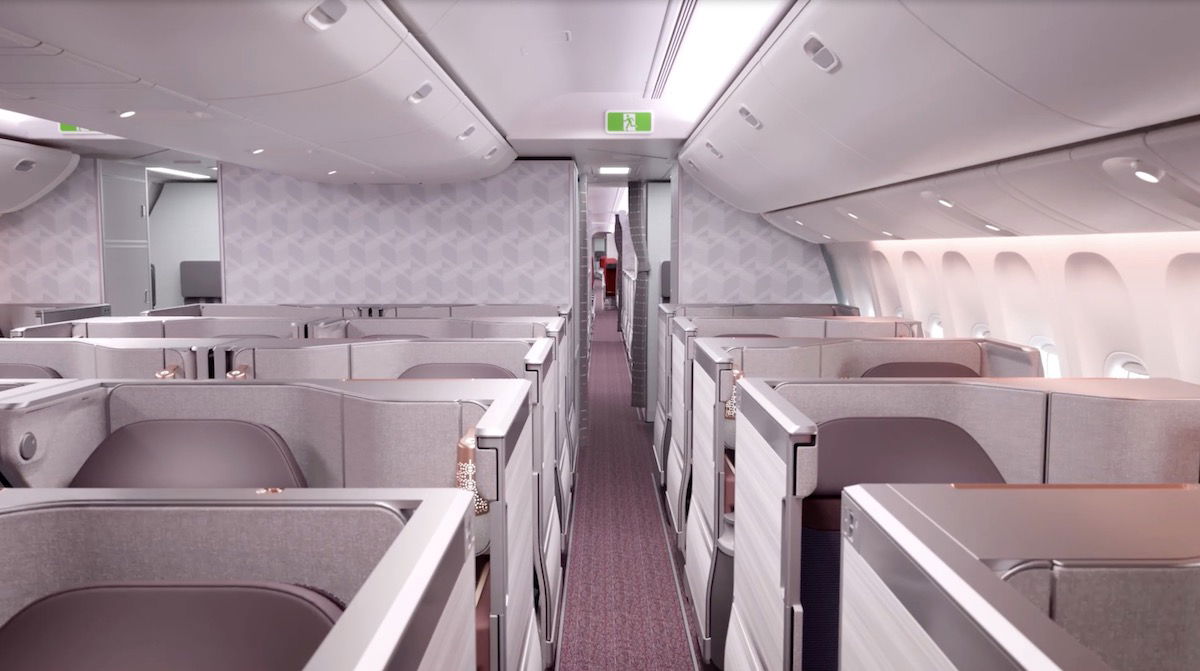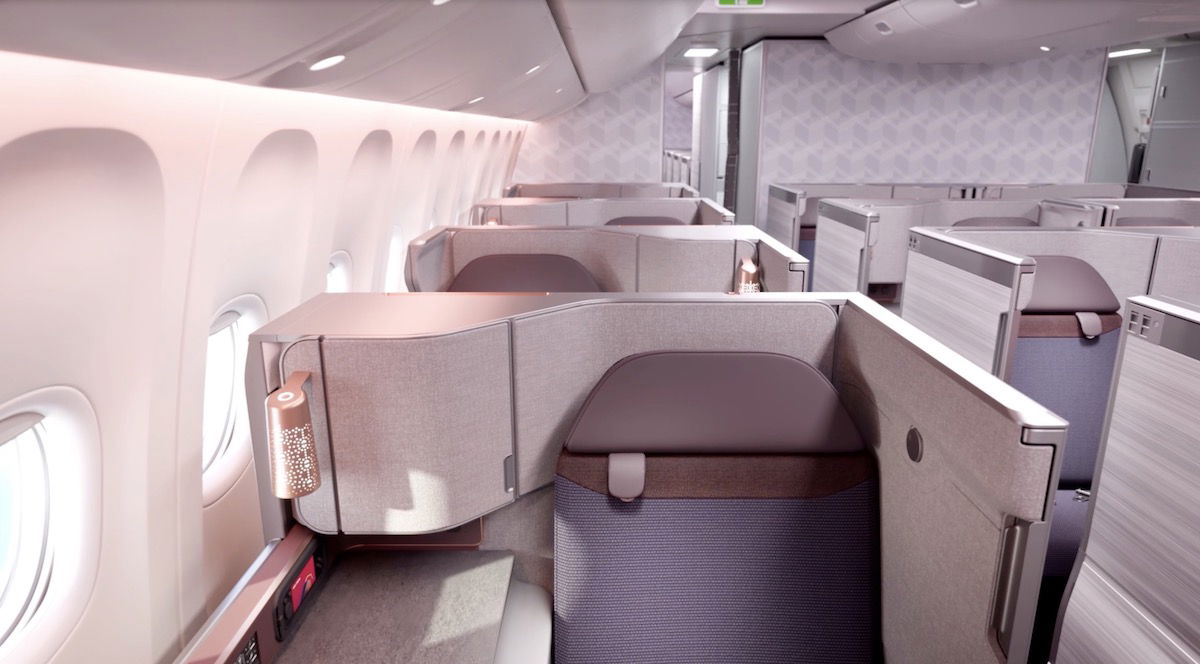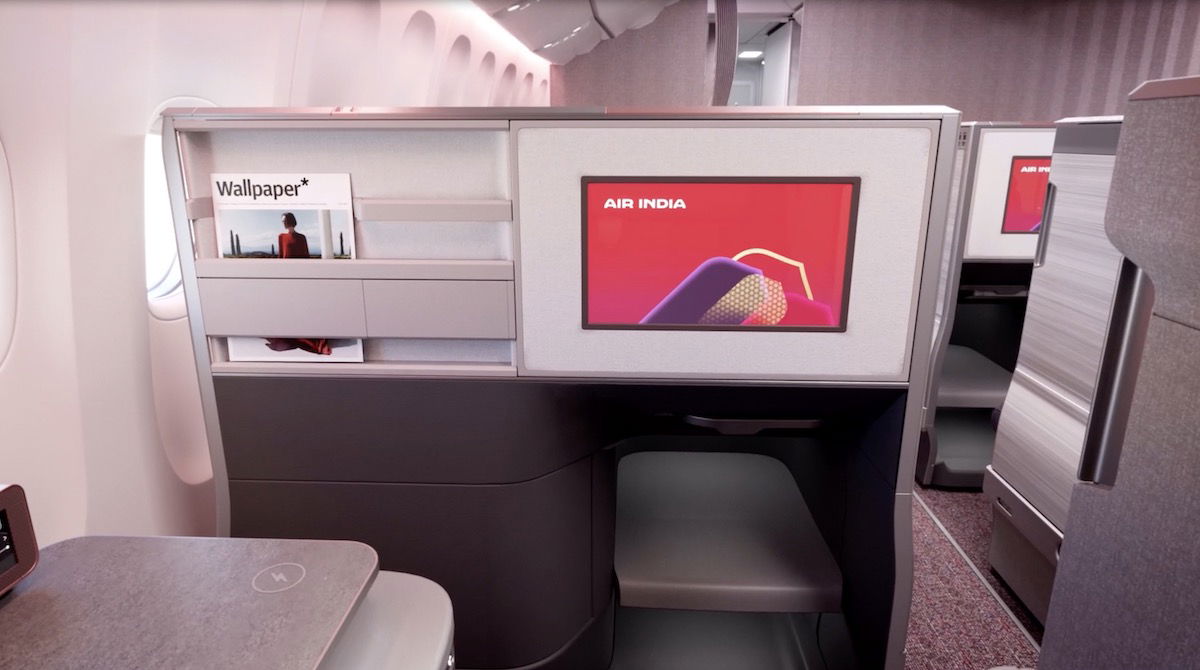 Air India's new premium economy
Air India will finally be introducing a premium economy product throughout the long haul fleet. This will be in a 2-4-2 configuration. While the first and business class seats have fairly neutral finishes, the premium economy and economy seats are red, so have a bit more "personality."
We don't yet have too many more details about the premium economy product, other than that there will be seat back televisions and leg rests.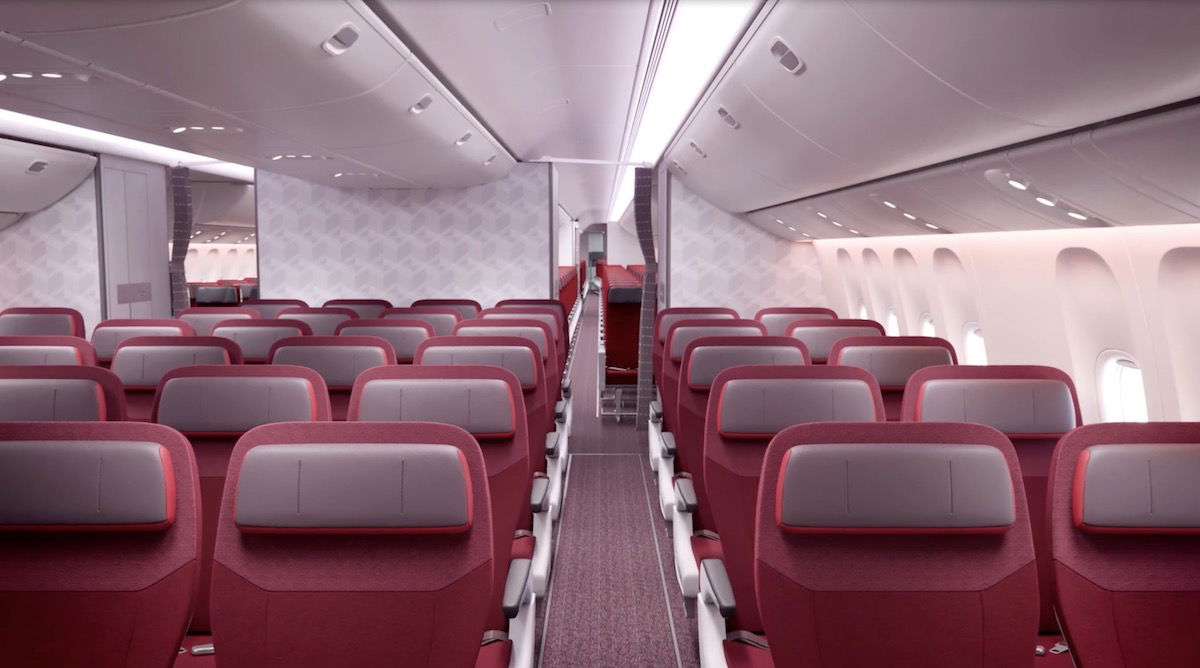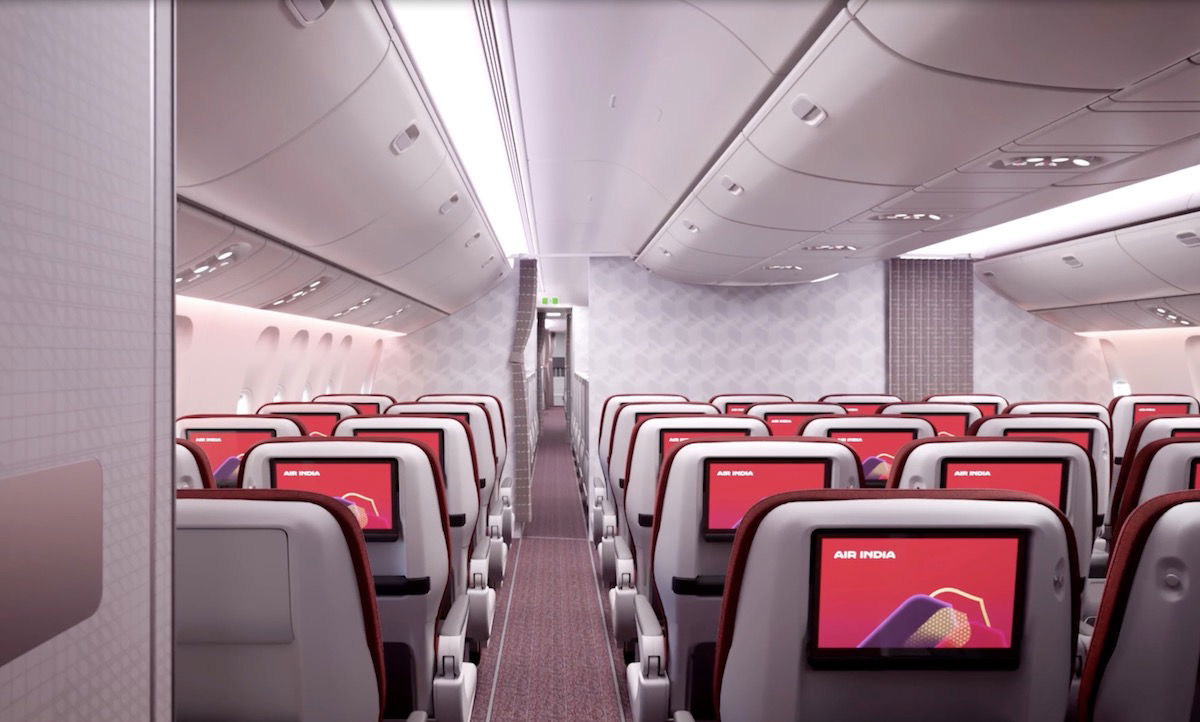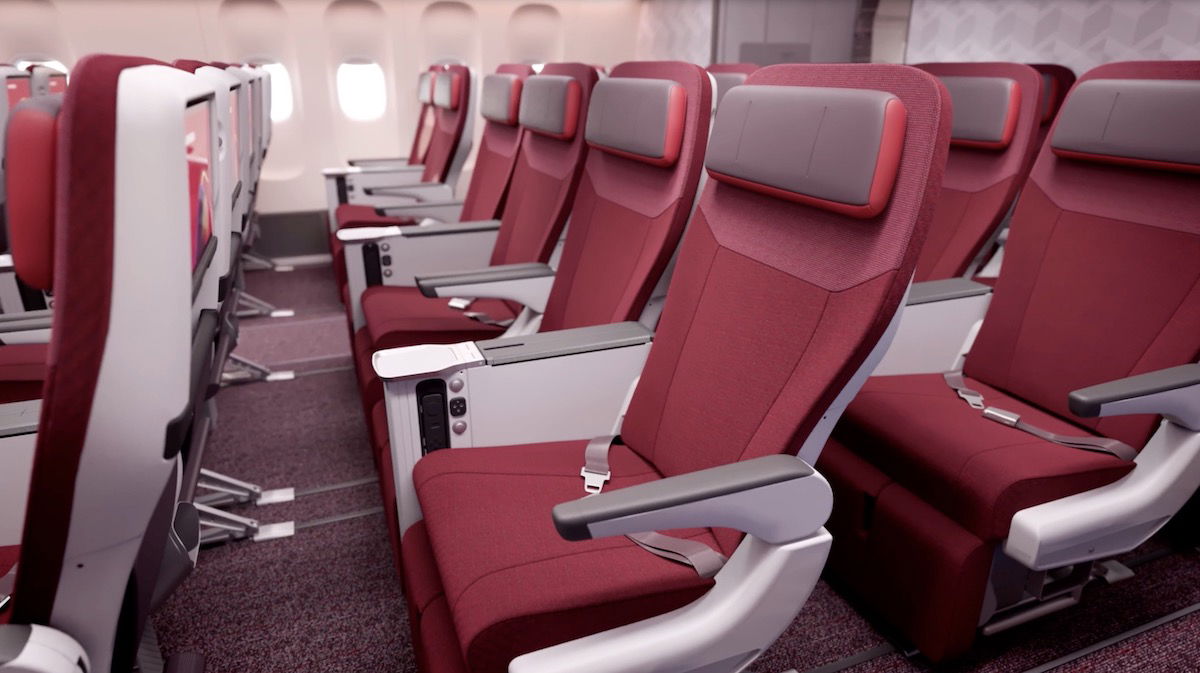 Air India's new economy
Air India will also be introducing a new economy product. There's ultimately only so much innovation we see in economy, though this looks reasonably decent.
The one catch is that on Boeing 777s, the airline will be going from a 3-3-3 configuration, to a 3-4-3 configuration. That's not unexpected, though, since that's the industry standard, and economy also has the most price sensitive customers. It's an area where it's smart for Air India to focus on cost.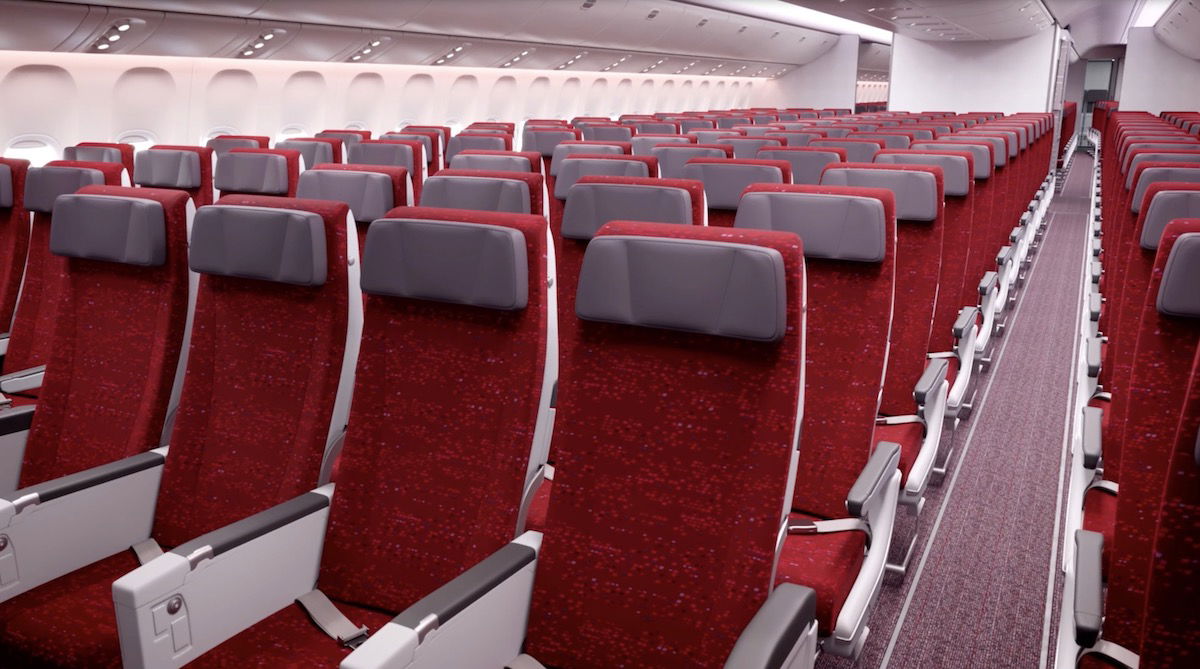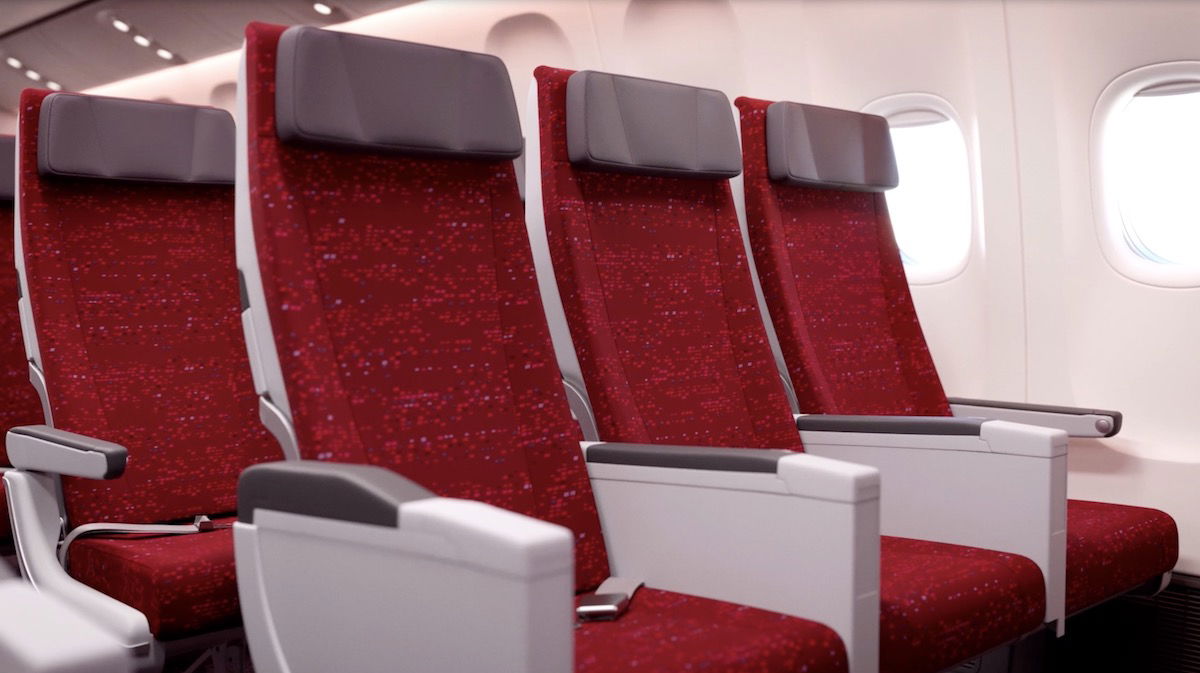 Which planes will get Air India's new cabins, and when?
When can we expect to see these new Air India cabins?
Starting in 2024, newly delivered Air India wide body jets (including Airbus A350-900s) will feature the new cabins; interestingly Air India's first A350-900 delivery will happen in late 2023, and that's a plane that was designed for Aeroflot, so it will feature different interiors (similar to what I just experienced on Turkish Airlines)
Air India will be reconfiguring all of its existing Boeing 777s and 787s, and they'll also get these new cabins; you can expect that project to start in mid 2024, and to take around 2.5 years
Therefore you can expect these new cabins to be introduced as of some point in 2024. It remains to be seen if a newly delivered aircraft or a reconfigured aircraft sports the new interiors first. Meanwhile the first aircraft to feature the new livery will be an A350 delivered in late 2023.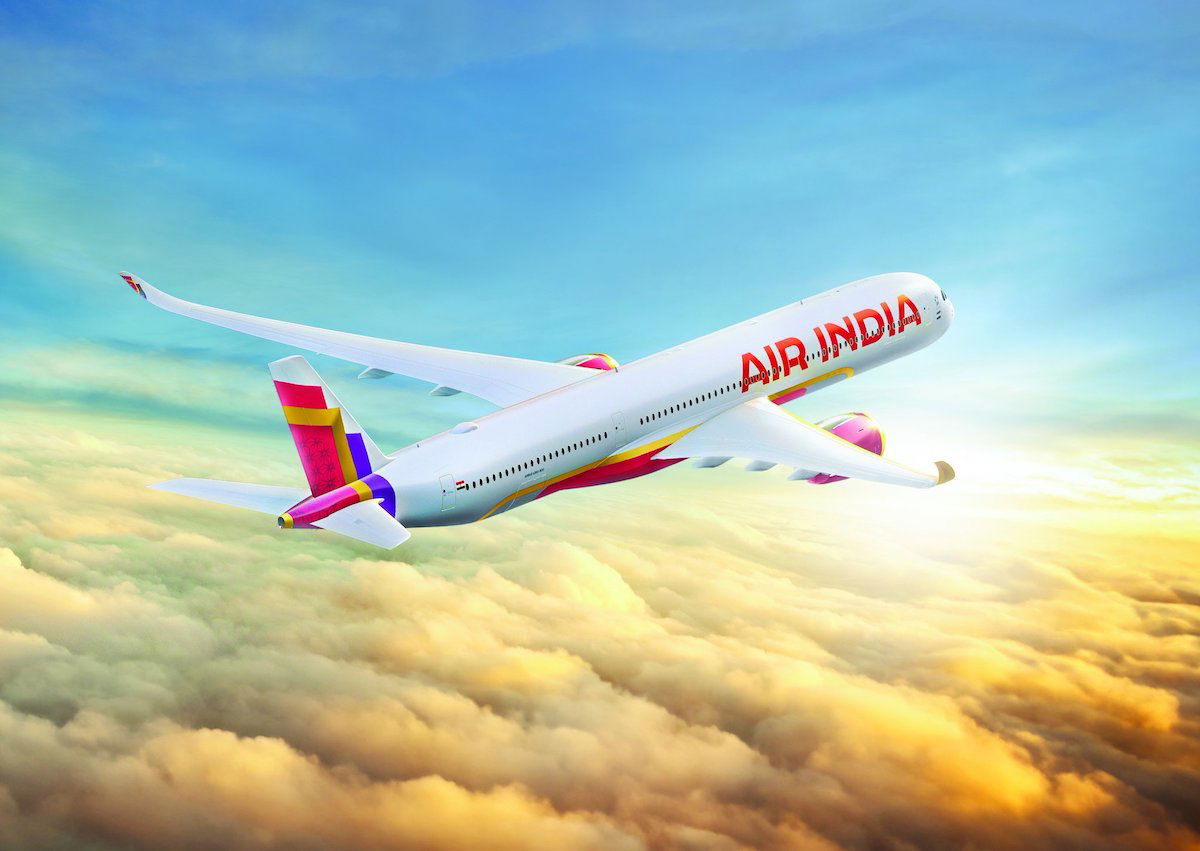 Since there are four new cabins, can we expect all of those cabins on all of those planes, or what will that look like?
Air India is definitely installing all four cabins (including first class) on reconfigured 777-300ERs
It hasn't yet been confirmed if other aircraft, including the A350 and 787, will feature first class
All long haul aircraft will feature premium economy going forward
My take on Air India's new passenger experience
I'm really impressed by the way that Air India is reinventing itself here. The airline now clearly has a strategy, and has fantastic new interiors, with plans for Wi-Fi and upgraded entertainment. If the airline can actually follow through on all of this, it will perhaps be the greatest airline turnaround of all time.
Now, personally I find the new first class rather underwhelming, but that's minor in the scheme of things, and will impact few passengers. The new business class looks great, by comparison (well, because it's basically the same).
With everything that has been outlined so far, I think the biggest question is whether Air India can improve its soft product in a similar way to how we're seeing the hard product improved. Can Air India introduce great inflight catering and amenities? Can the airline deliver excellent service?
Air India has some "legacy" issues, as we see with airlines in the United States as well. You can install new seats all you want, but it doesn't necessarily change the soft product.
I'm rooting for Air India here, as I'd love to see the airline become one that people fly not just for schedule, but for product.
Bottom line
Air India has now revealed the details of its new interiors, including all new cabins. Most impressive is Air India's new business class, which consists of fully flat seats with direct aisle access and doors. The airline is using the same product in first class, which seems like an odd choice. Air India will also be introducing premium economy for the first time on one of its own jets, and is introducing new economy seats.
You can expect the first Air India aircraft with the new interiors to be flying in 2024. Well done, Air India… now let's just get these planes into service!
What do you make of Air India's new long haul interiors?