In late 2021, Air India was privatized, as Tata Group, which was Air India's initial owner when the company was first founded, took control of the airline again. Since then, executives at the company have been working hard to transform the airline. Suffice it to say that this is no small task, given the state of Air India's fleet.
Fortunately a lot will be changing in the near future. In late 2022, Air India revealed that it would refresh the interiors of its Boeing 777 and 787 aircraft. On top of that, in early 2023, Air India placed a landmark order for 470 Airbus and Boeing jets, worth tens of billions of dollars.
This week the airline has revealed its new brand identity, and as part of that, we have more details of what the refresh will look like for existing aircraft. In this post I wanted to discuss the general plans for reconfiguring existing wide body jets, and then in a separate post I'll take a look at Air India's new first and business class products.
Air India investing $400 million in wide body jet interiors
Tata Group intends to invest $400 million in refreshing the interiors of Air India's existing long haul fleet. Here's what we know so far about these plans:
Air India will be refreshing the interiors of its entire legacy wide body fleet, including all Boeing 787s and Boeing 777s
Air India will not only be refreshing all cabins (including all new seats, inflight entertainment, and Wi-Fi), but will also introduce a premium economy product across its long haul fleet
Air India will be retaining the first class cabin on its Boeing 777s
The planes will not only get new seats, but you can expect the configuration to change as well
The company has hired London-based JPA Design and Trendworks to assist with this project
The first aircraft with the new cabins is expected to enter service in mid-2024, after the merger with Vistara is finalized
It's expected to take around 2.5 years for the entire legacy fleet to feature new interiors, so you can expect that project to be complete by late 2026 or early 2027 (assuming there are no additional delays)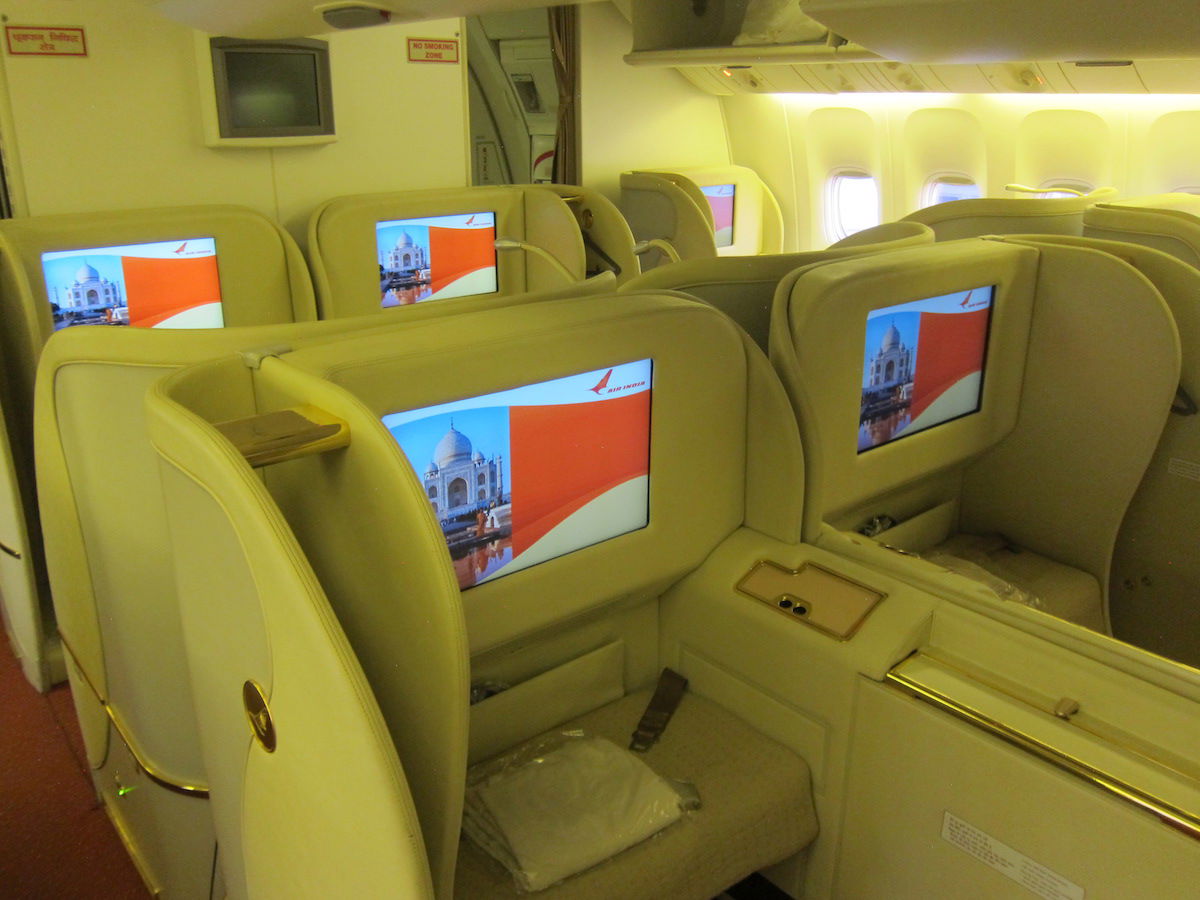 Keep in mind that in addition to its existing long haul fleet, Air India has started leasing some jets from other airlines, mostly on a fairly short term basis (meaning that these planes likely won't be in Air India's fleet in a decade). This is both intended to improve the passenger experience, and to add capacity.
For example, Air India is leasing six former Delta Air Lines Boeing 777-200LRs, three former Singapore Airlines Boeing 777-300ERs, and six former Etihad Airways Boeing 777-300ERs.
These planes are all significantly more premium than Air India's existing long haul aircraft, and feature direct aisle access and fully flat seats in business class. Furthermore, the Delta and Singapore jets feature premium economy, while the Etihad and Singapore jets feature first class.
Thanks to all the aircraft that Air India is picking up from other airlines, Air India states that by March 2024, 33% of long haul aircraft will feature some sort of upgraded interiors.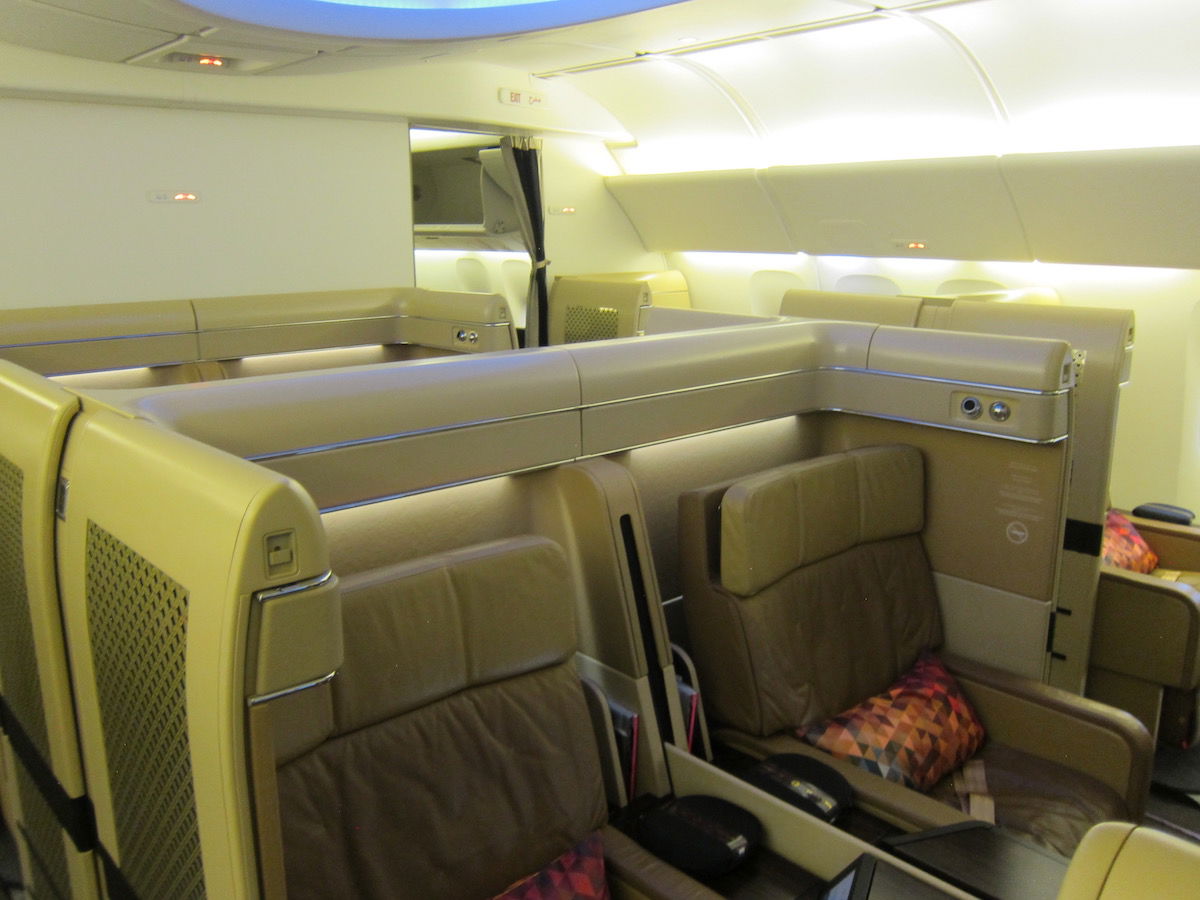 My take on Air India's cabin upgrades
I am really impressed by the transformation that Air India has announced. Air India is of course long overdue for cabin upgrades. Not only does the airline have a woefully outdated business class on Boeing 777s (in a 2-3-2 configuration with angled seats), but the cabins on many Air India planes are basically falling apart.
While I'll discuss the details of the new cabins in a separate post, everything we're seeing so far is more or less best case scenario, in my opinion. A few thoughts about the general cabin mixture we're seeing:
It's interesting that Air India will maintain first class; some airlines have eliminated this while introducing a better business class product, but it seems that Air India is committed to maintaining this
It's fantastic that Air India will finally introduce fully flat business class seats with direct aisle access and doors; this will be a quantum leap compared to the current product
I'm happy to see Air India also introducing premium economy throughout the long haul fleet, as India really seems like a market where there's value in that, given how long so many flights to the country are
The only downside to the new cabins is that Air India is going from a 3-3-3 layout in economy to a 3-4-3 layout; this was bound to happen, and matches the industry standard
Once Air India does introduce this new product on planes, I hope the company invests in maintaining the seats, since that has historically been a major challenge for the airline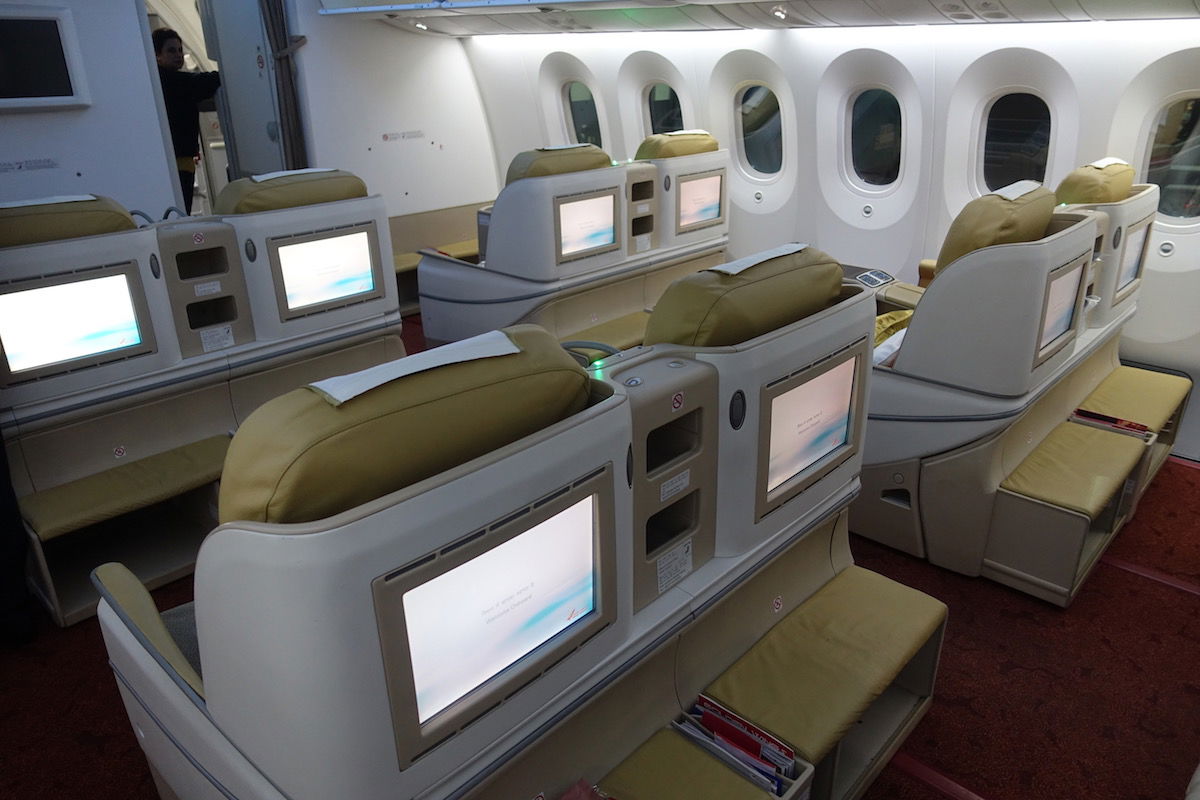 Bottom line
Air India has committed to spending $400 million updating the cabins on its Boeing 787s and 777s. The airline will maintain first class on 777s, introduce a new business class on all long haul planes, add premium economy to all long haul planes, and also update the economy product.
This is all great news, though it's going to be some time before Air India's entire long haul fleet is upgraded. The reconfiguration work will start in mid-2024, and is expected to take around 2.5 years, meaning that best case scenario it will be complete in late 2026 or early 2027.
What do you make of Air India's plans to update its cabins?