---
We arrived back at Changi Airport terminal one around 7PM, less than 12 hours after arriving from Colombo.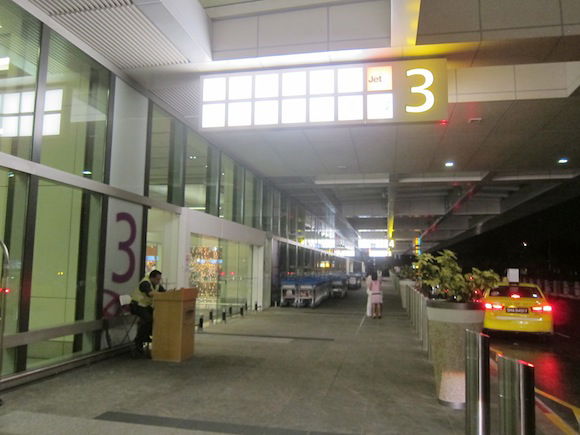 Terminal exterior
We easily found the Emirates check-in counter at "aisle" two, where the crew operating our flight were just checking in and dropping off their bags.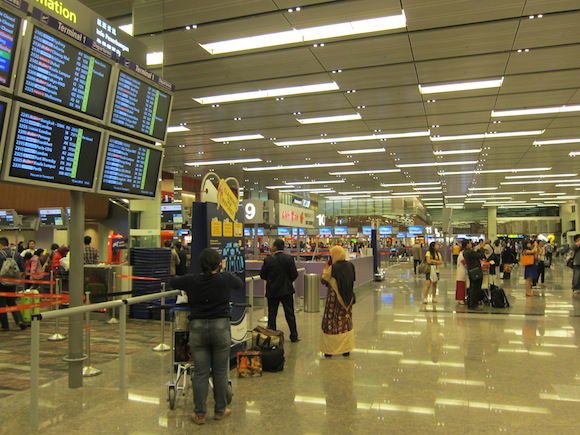 Terminal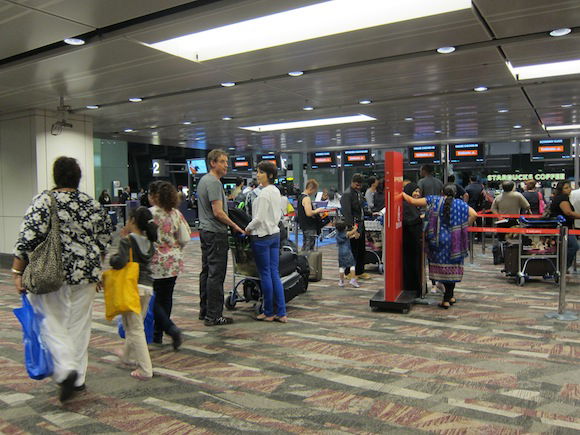 Emirates check-in queue
There was only one person ahead of us in the first class queue, so our check-in was processed within a few minutes, and our boarding passes were printed all the way to London.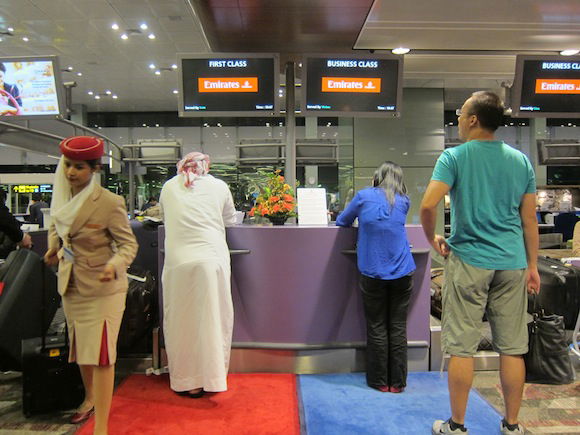 First class check-in
We headed through immigration control and then up the escalator to the Emirates lounge. Even though it would hardly compare to the first class lounge, there are a number of alternate options in Singapore for anyone with a credit card with lounge access.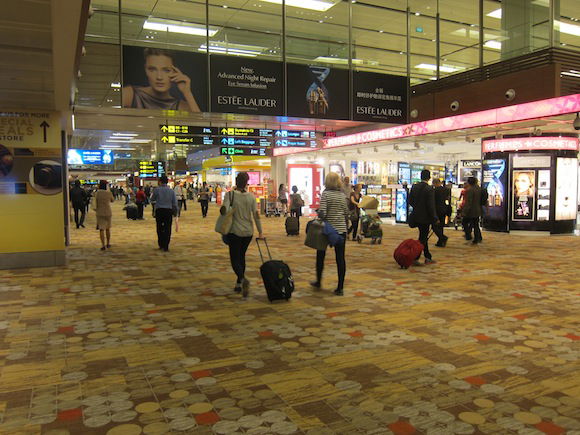 Terminal one airside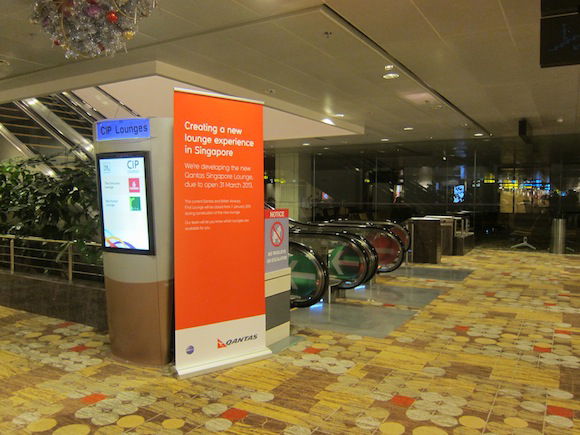 Escalator to Emirates lounge
The Emirates lounge in Singapore felt almost identical to the one in London, given that it was one, big shared space for both first and business class.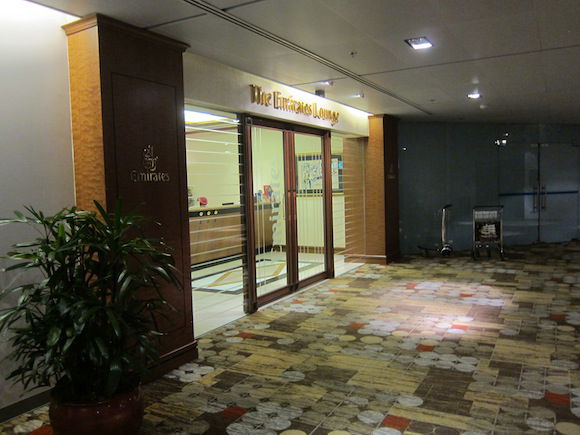 Lounge exterior
The décor was similar as well. There was plenty of seating and it seemed like Qantas was using this lounge as well (I believe their lounge is being renovated), as they made boarding announcements for Qantas in the lounge.
There was both a general seating area and a dining area, in addition to a business center.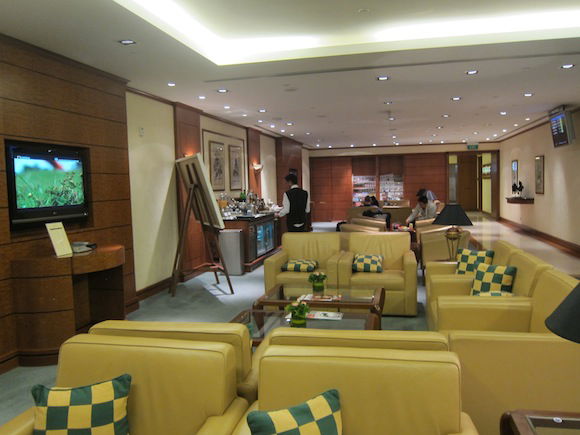 Seating

Seating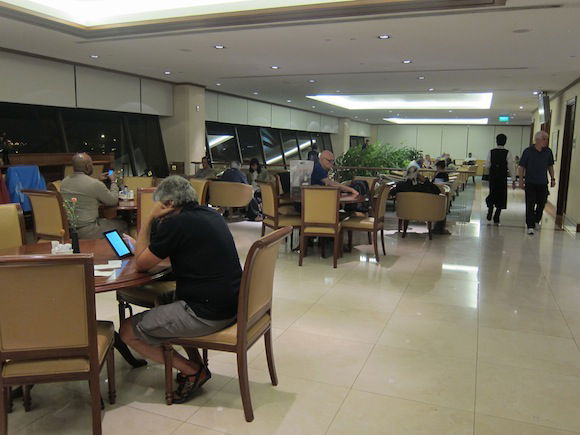 Dining seating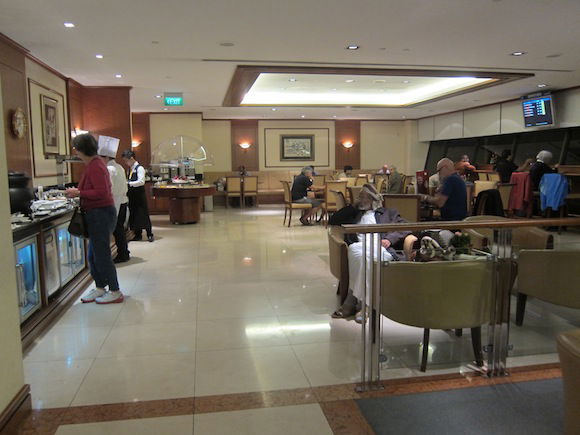 Dining seating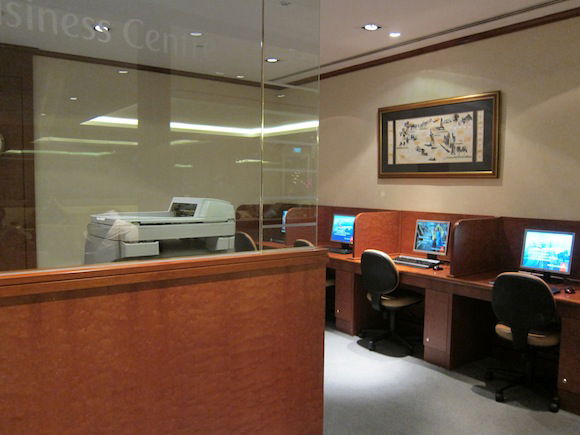 Business center
In the seating area was a small self serve bar, and then in the dining area was an extensive buffet with both cold and hot options, as well as an equally large self serve bar.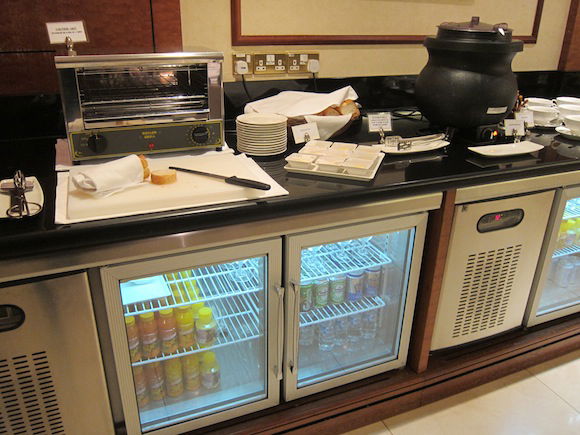 Buffet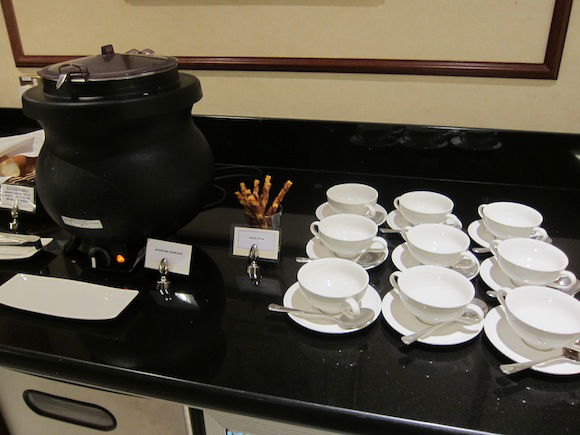 Buffet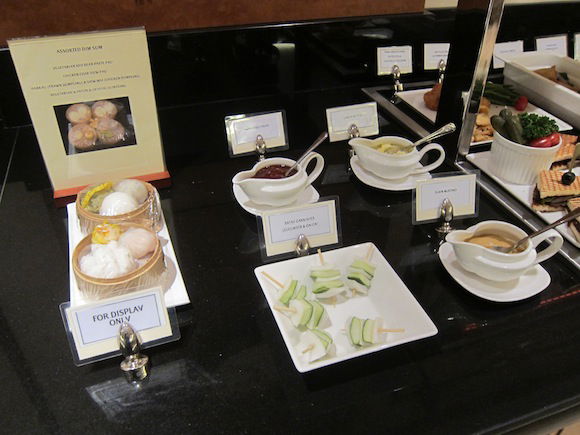 Buffet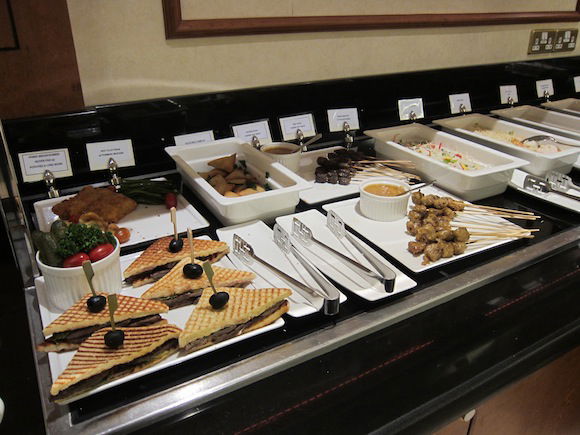 Buffet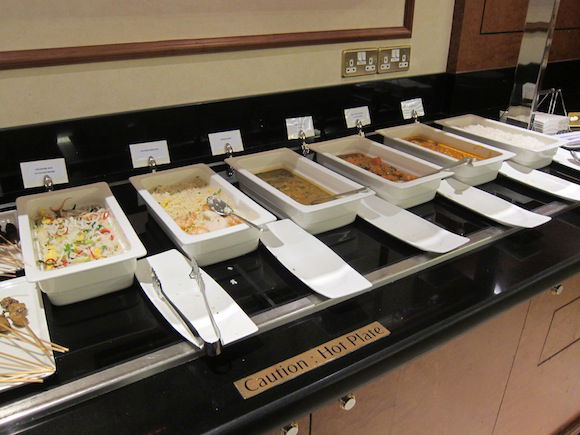 Buffet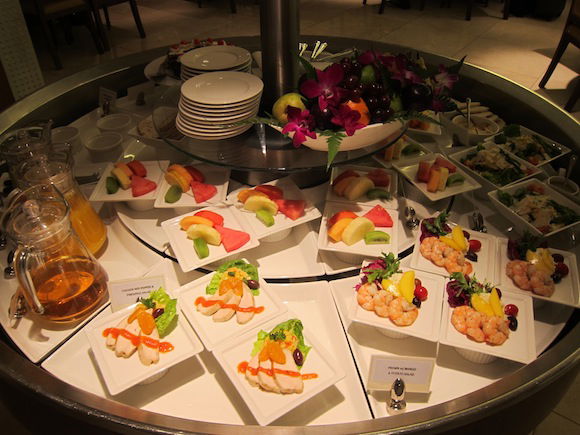 Buffet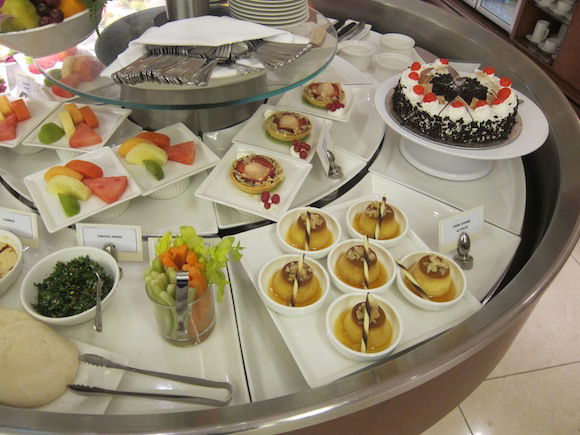 Buffet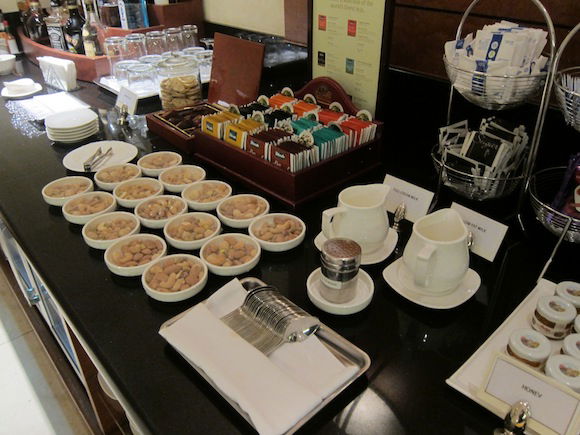 Buffet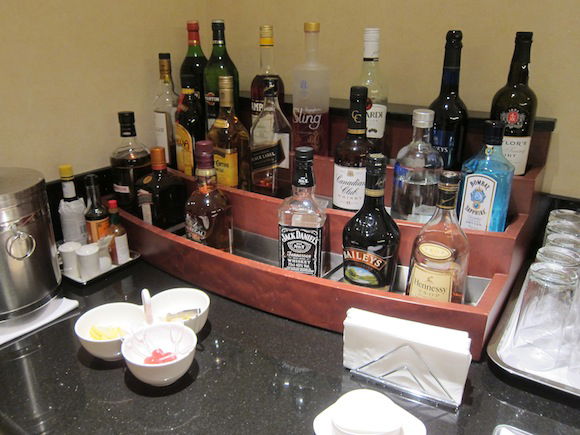 Self serve bar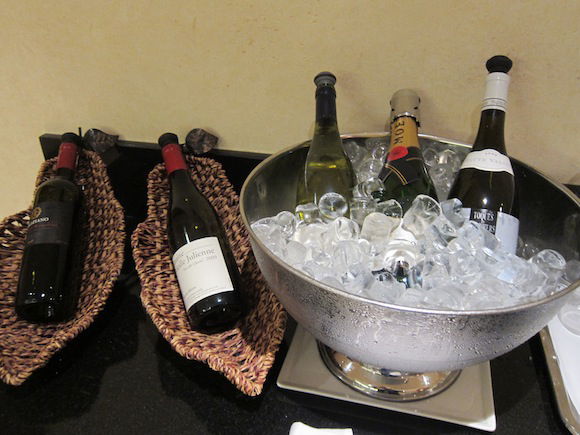 Self serve bar
I tried to get some work done during my time in the lounge, though the Wi-Fi was excruciatingly slow.
At this point I decided the Emirates flight might be a bit more enjoyable if tipsy, so we decided to do some shots. So we made the best of what we had and used the port glasses and lemons to do a few rounds of shots.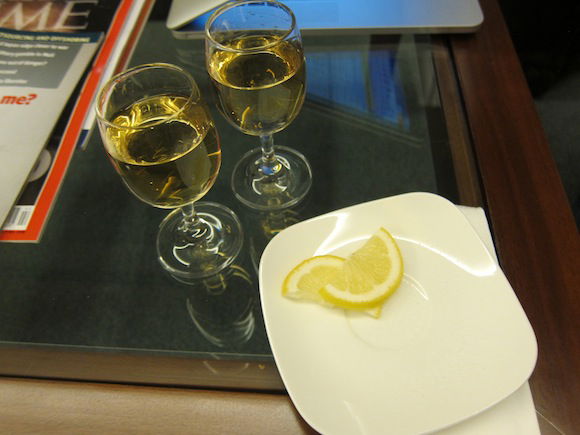 Shots!
At around 9:15PM the final boarding call was made for our flight and we headed to the gate, and I was giggling like a toddler having funny faces made at them. My apologies in advance if the pictures get a bit blurry from this point forward.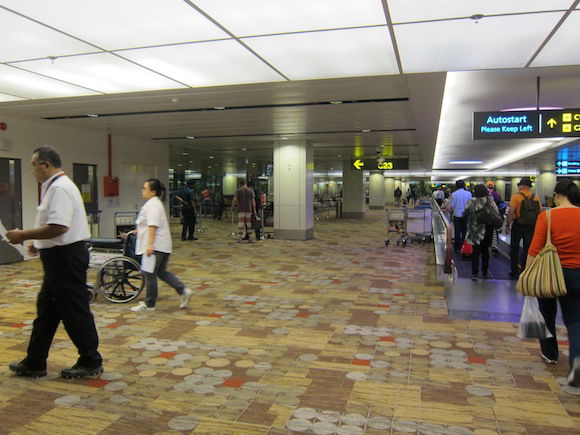 Heading to gate
Since we went to the gate relatively late there was no queue at security, and we were through within a couple of minutes. Almost everyone else had already boarded, so there was no queue to board either.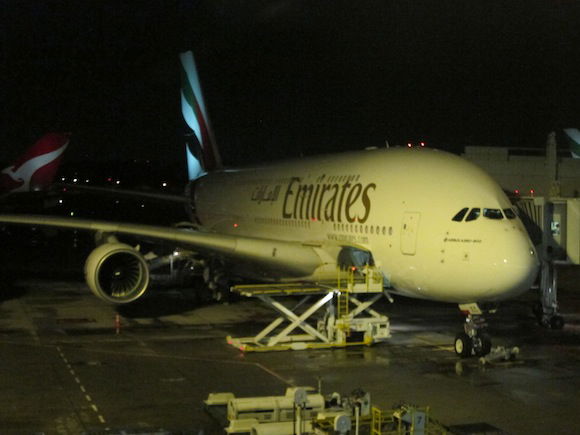 Our A380 to Dubai!

Empty gate