---
There's something extremely charming about Colombo Airport, that makes it feel both tropical and straight out of the 1970s.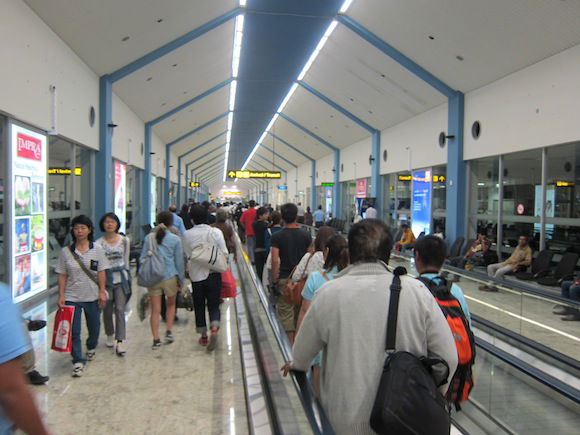 Terminal
Since we already had our connecting boarding passes and security is at each individual gate, we headed to the Araliya Lounge, which is the contract lounge Cathay Pacific uses in Colombo. Of course, if you wouldn't otherwise have access, there are a couple of alternative options in Colombo available to anyone with a credit card with lounge access.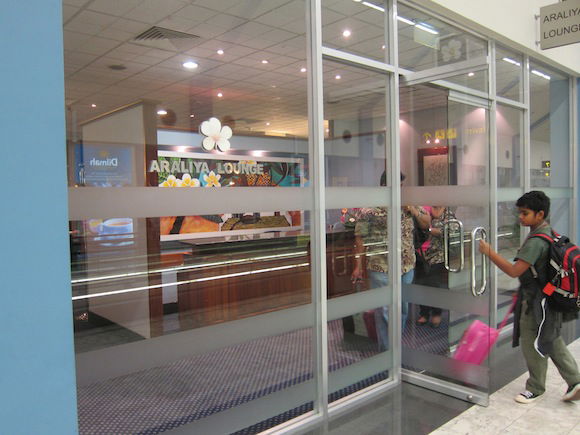 Lounge exterior
At the entrance the Sri Lankan Airlines employee manning the desk ask us for our invitations. Hmmm, we don't have invitations, so we showed her our boarding passes. She asked why we didn't have invitations and explained we were transit passengers. She asked where we were transitting from, and we said Singapore. She was so confused that she let out a loud sigh, said "I don't know what's going on," and waved us in.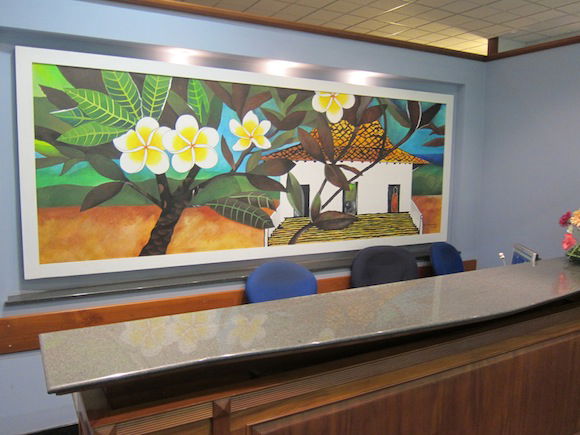 Lounge entrance
The lounge itself was little more than a bunch of seats shoved closely together.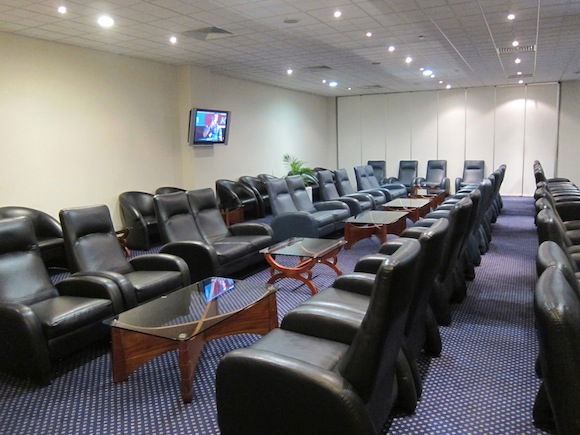 Seating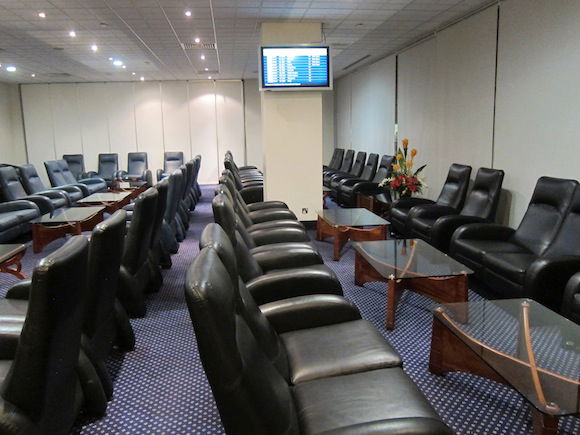 Seating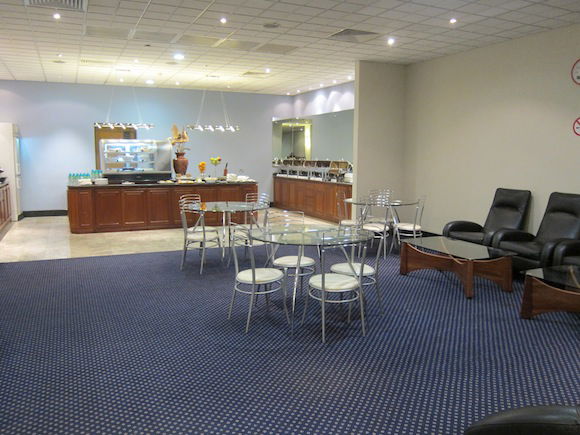 Seating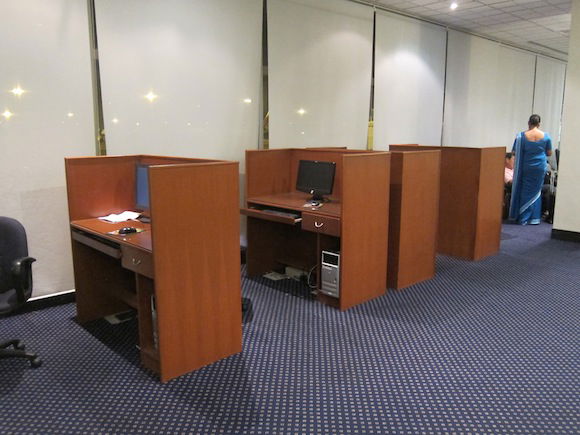 Computer stations
The lounge had a reasonable buffet selection consisting of cheese, sandwiches, brownies, fruit, salad, etc.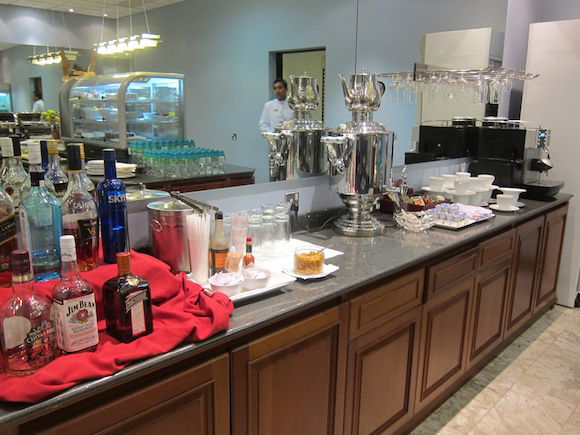 Buffet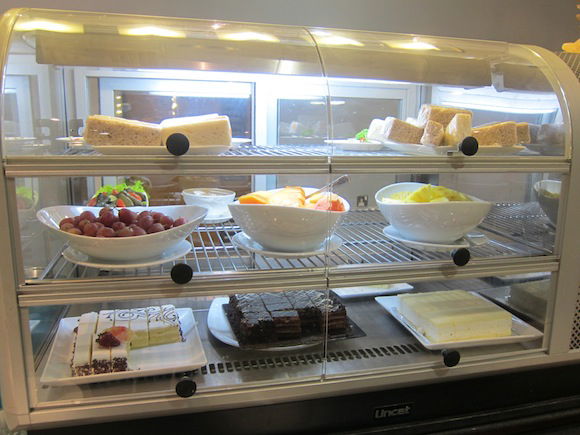 Buffet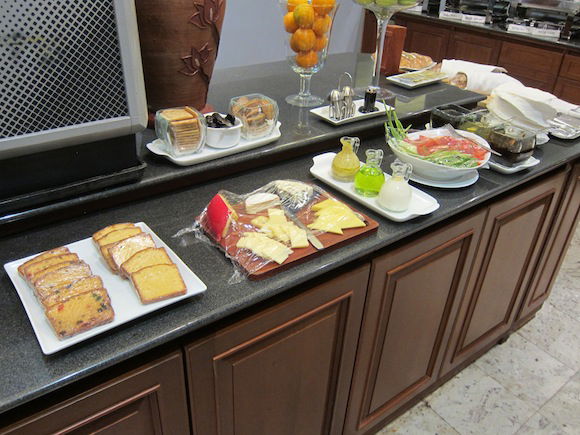 Buffet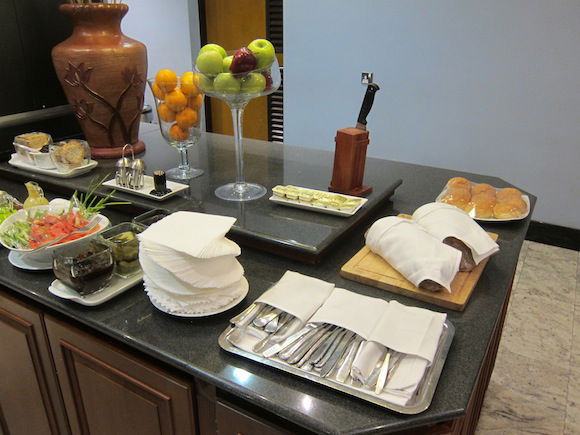 Buffet
We had a little over a two hour layover, so I used their pre-historic dial-up-speed internet to stay busy as much as possible.
Shortly after midnight we left the lounge and headed to our departure gate to Singapore, gate seven. Security queues are at each individual gate so it took about 10 minutes to clear, but at that point we could board right away.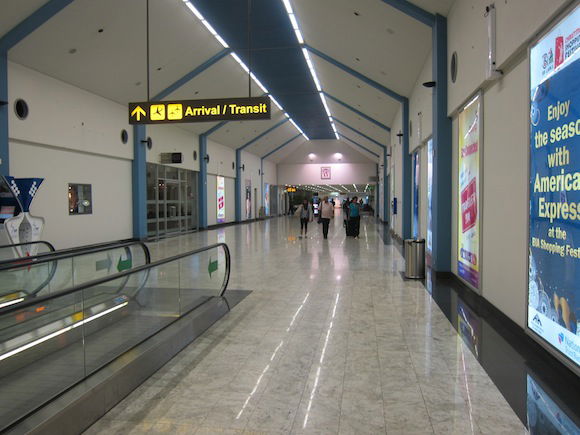 Heading to gate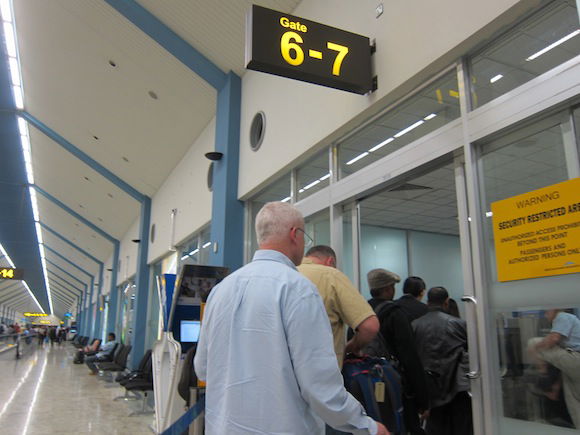 Departure gate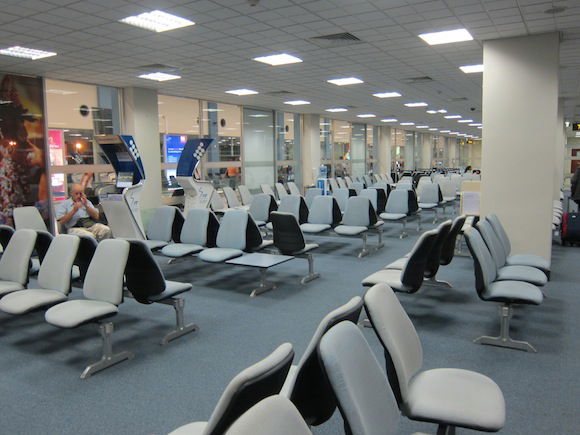 Departure gate
I hope to actually spend some time in Colombo next time I'm there, as it seems like a beautiful country. But as far as transit goes, two hours is about all I can handle. 😉