In the past week, I've been to Hong Kong and back, and am presently in Las Vegas, after a quick hop up to Seattle. That brings the mileage count to over 45,000 flown miles since August 28th.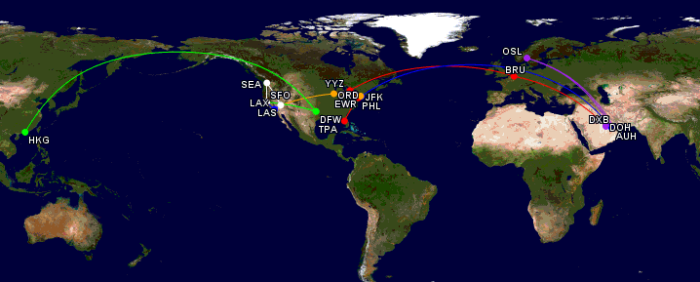 I am exhausted, and really looking forward to a somewhat quieter week to catch up on trip reports before heading to Chicago for FTU Advanced.
---
Featured Stories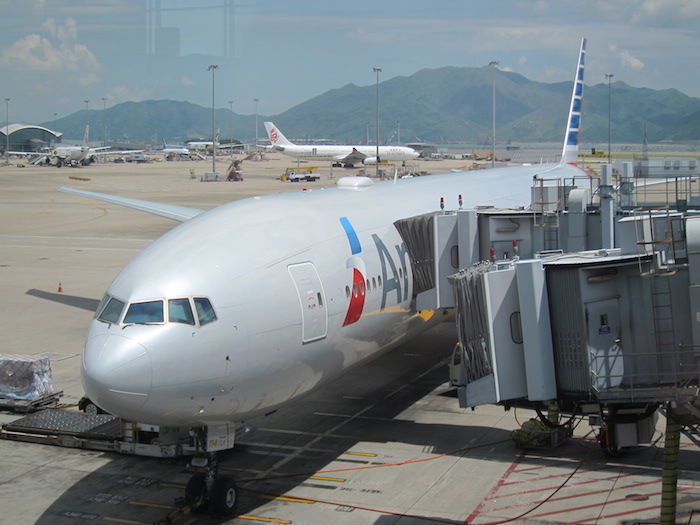 American's business class hard product on the 777-300ER is just spectacular, from the seat to the entertainment to the Wi-Fi. This was my first time flying this product on an ultra-long haul, and while I'll have a full trip report soon, I thought it would be good to share my initial thoughts.
---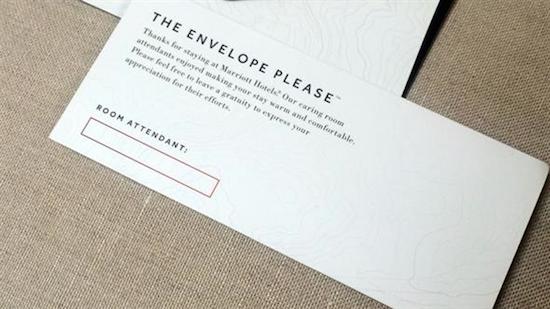 When I tip a room attendant (and it's something I try to do when I travel), I truly think of that as discretionary and not as being strictly necessary. And maybe that's something I'm wrong about. The reason I feel like that is because there should be zero variability in how that service is executed, as a clean room is the absolute core of hospitality.
So Marriott's new tip envelopes are something I find pretty distasteful. What do you think?
---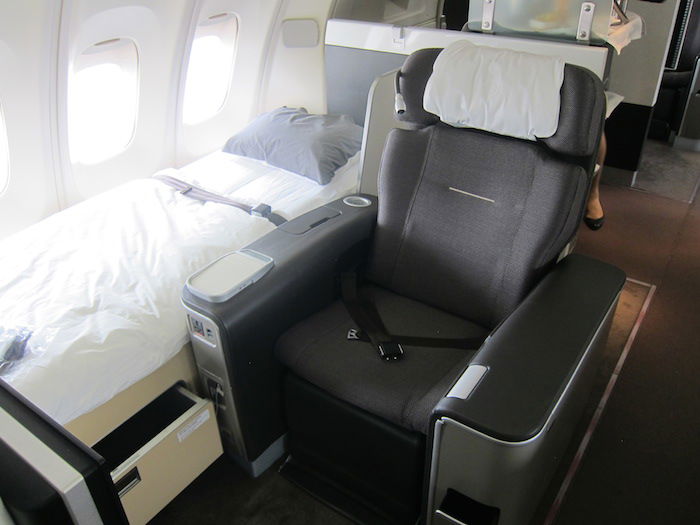 I am asked every day how many miles it takes to get from A to B, or how many miles are needed for business class.
So I thought it might be helpful to put together a general overview of what each of the main programs charge for premium cabin award travel to a given region. Hopefully this helps as you're plotting out your mileage travel goals.
---

TIPS

: Earning Miles & Promos

7,500 Bonus Aeroplan Miles With Club Carlson
Bonus American Miles With Club Carlson
10 Best Credit Card Offers For September
Buy IHG Points With 100% Bonus
Register For 5% Cash Back On Shopping
Last Call: Register For Chase Freedom 3rd Quarter Bonuses
TRICKS

: Redeeming Miles

How Many Miles Does It Take?
Redeem Miles For Flight Simulator
Infant Award Travel
Find US Airways Awards And Upgrades Using ExpertFlyer
Redeem US Airways Miles On Japan Airlines More Than 90 Days Out?
Why Do Airlines Overbook Flights?
TRAVEL With Lucky
Las Vegas Taxi Excitement
How I Screwed Up The Las Vegas $20 Trick
Etihad Customer Relations Responds To My Feedback
What Is A "Travel Blogger?"
Marriott's Housekeeping Tip Envelopes Are Tacky
Hong Kong Removing "Cum" From Trash?
REVIEWS & Trip Reports
Review: KLM Crown Lounge Amsterdam
Review: Hotel Pulitzer Amsterdam
Review: Hotel Des Indes The Hague
American Business Class Dallas To Hong Kong
Review: Lufthansa Senator Lounge Washington Dulles
NEWS & Updates
Check Out This Crazy JetBlue Emergency Landing Video!
TSA Screening Passenger AFTER Flight?!
Garuda Indonesia's First Class — WOW!
Qatar Airways Denounces First Class
Etihad Residence Butler Details Revealed
Qatar Airways First A380 Delivered
Politician Delays Flight And Is Then Forced To Deplane
WestJet Adds Baggage Fees
Qantas Sydney To Vancouver Flights Coming… Six Times
JetBlue & Emirates Boston Airport Lounge?
JetBlue TrueBlue Lowers Award Minimum To 3,500 Points
Thai Airways Aircraft Changes
More US Pre-Clearance Facilities Coming?
---
This week I should be a bit closer to "home," so am looking forward to the opportunity to catch up on some trip reports. Hope everyone has a great week as well!