I have a love/hate relationship with Las Vegas. It's the worst place on earth… which is why I both love and hate it. I don't think there's anywhere in the world more ridiculous, and less than 24 hours into my current trip I'm already reminded why.
I already wrote about my experience tipping at check-in, where I tipped the front desk associate $60 to get an upgrade to a room that would have cost me $40 more. Granted, it was my own fault, but I wouldn't even think to bribe my way into an upgrade anywhere else in world, which just shows how ridiculous this place is.
Taxi driver scams
The Vegas taxi mafia is among the most corrupt in the world. Uber isn't allowed in the city, and even though they have a monorail, they elected not to build it to the airport so that the taxi drivers wouldn't be impacted negatively.
Las Vegas Airport is literally right next to the Strip, so a taxi drive should cost $15 tops. The drivers are notorious for trying to rip people off and take them the long way. If you're going to the Strip and they drive you via the interstate, it means they're trying to rip you off.
As I explained in my post about the $20 trick, though, I don't mind playing along with "scams" if there's not a big downside. And in this case I've never before had a taxi driver that took me the long way. I assumed they did it mostly to foreigners and those that appear to be first time visitors.
So the driver took us via the interstate, though I didn't call him out on it till we arrived and were outside the taxi. The fare was $24, so it wasn't a big deal, but it was almost $10 more than usual. But of course I was pissed on principle that he was trying to rip us off.
The conversation went something like this:
Me: "So I'm just curious, is there a reason you took us on the interstate? Other than to drive up the meter, of course?"
Driver: "What do you mean?"
Me: "I mean you took us the long way. The fare shouldn't be more than $17 at most per the taxi commission, and there was no traffic."
Driver: "No, that's not right, I took the fastest way."
Me: "No you didn't, and you know it. If people fall for it, fine, but don't lie to my face."
So I gave him exact change (to the nickel) and as I handed it to him told him that I usually tip honest taxi drivers $10 just because they aren't trying to screw me. He gave me the middle finger.
Taxi driver AWESOMENESS
It's my friend's first time in Vegas, and I'm such a good friend that I took her… to a laundromat for the afternoon. 😉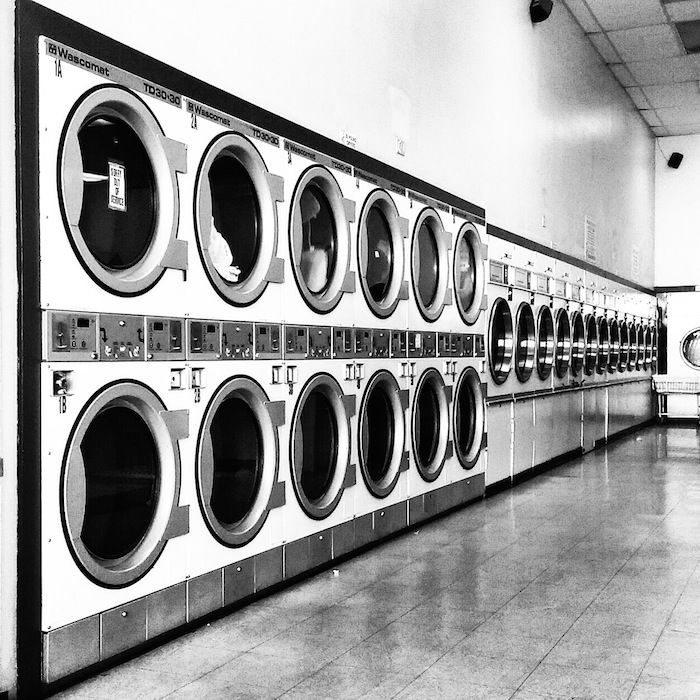 I'm not a totally horrible person, and she's here for a while, and I really needed to do laundry, and they had Wi-Fi, and…
So after being there for close to two hours doing laundry (including listening to an older gentlemen discuss in great detail the relative merits of Nicki Minaj and Beyonce's rears), it was time to call for a taxi.
There's nothing quite like calling the taxi operator and asking for a pickup from the West Flamingo Fluff & Fold.
We were picked up by Jeff, and he was just… WOW!
I've had a lot of interesting drivers over the years, but no one ever like Jeff.
To start, I think he was possibly drunk.
He was definitely smoking, but helpfully extinguished his cigarette and sprayed a liberal amount of air freshener before unlocking the trunk.
Me: "We're going to the Delano and would like to stop at a CVS or something along the way, please."
Jeff: "It's pronounced Dell-ano, not Deh-lano."
Me: "Well you might want to tell the people at the hotel that."
Jeff: "It's Dell-ano, it's named after the city."
….
Jeff: "So where do you need to go?"
Me: "Well anywhere with liquor, we need to get a gift."
Jeff: "Well there are lots of liquor stores, they're pretty trashy though. What kind of liquor do you want?"
Me: "Let's just try CVS if there's one nearby, since they should have everything."
Jeff: "Okay, fine."
*30 second pause*
Jeff: "But it's pronounced Deh-lano. Trust me. It's Deh-lano."
Me: "Okay."
Jeff: "People are f*cking dumb if they're pronouncing it Deh-lano."
So after five more awkward 30 second pauses followed by him reminding us how our hotel is really pronounced, we made it to CVS.
We ran inside for five minutes while Jeff kept the meter running. When we came outside we found him with his seat reclined and sound asleep. We stood around the outside of the car for a bit before deciding to just open the door, at which point he almost robotically moved his seat into the upright position and turned on the engine.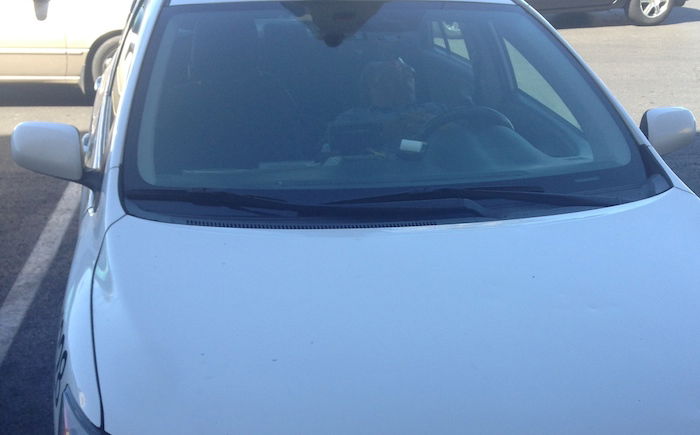 At this point we had to make a stop at a liquor store (as it turns out this CVS was out of "expensive champagne," as they described it, which included everything other than Korbel).
So we go to this horrible liquor store, and on the way Jeff warns us that there will be a lot of drunk bums outside. Then he started telling us about his girlfriend. And how his house has plumbing problems. Or something.
We were at the liquor store for probably less than five minutes, and were pleasantly surprised to find Jeff wasn't sleeping when we came back outside. But he was smoking in the taxi. He put the cigarette out as we got in though didn't open the window or anything.
At this point he starts bitching about champagne.
Jeff: "Champagne is the worst thing ever. One glass and you have an instant headache."
Me: "So what do you drink?"
Jeff: "Beer. Imported beer."
*30 second pause*
Jeff: "God I can't believe people call the hotel Dell-ano. That totally sounds like a gay bar."
Me: "So what are your favorite names of places on the strip?
Jeff: "Well, I like Casino Royale and Four Queens."
Me: "Four Queens sounds like a gay bar to me…"
Jeff: "Huh? Why? It just means you had a lucky hand, don't you gamble?"
Oh, Jeff…