There are many aspects to redeeming miles efficiently. In addition to knowing which programs have the best redemption rates, it also makes sense to understand how you can actually snag the award seats that are available.
Part of that is understanding when airlines open up award seats. In this post I wanted to compile a master list of some of the most popular frequent flyer programs, and how early you can book mileage tickets.
So let's get right into it, and then below I'll also share some context for the significance of these timelines.
When do airlines open their award calendars?
Here are the approximate dates on which airlines open their schedules for awards (give or take a day, since with timezones it really isn't a science):
| Airline Loyalty Program | How far in advance you can book |
| --- | --- |
| Air Canada Aeroplan | 355 days |
| Air France-KLM Flying Blue | 359 days |
| Alaska Mileage Plan | 330 days |
| All Nippon Airways Mileage Club | 355 days |
| American AAdvantage | 331 days |
| Asiana Club | 361 days |
| Avianca LifeMiles | 360 days |
| British Airways Executive Club | 355 days |
| Cathay Pacific Asia Miles | 360 days |
| Delta SkyMiles | 331 days |
| Emirates Skywards | 328 days |
| Etihad Guest | 330 days |
| Finnair Plus | 331 days |
| Hawaiian Airlines HawaiianMiles | 330 days |
| Iberia Plus | 330 days |
| Japan Airlines Mileage Bank | 330 days |
| Korean Air SkyPass | 361 days |
| Lufthansa Miles & More | 360 days |
| Qantas Frequent Flyer | 353 days |
| Qatar Airways Privilege Club | 361 days |
| Singapore Airlines KrisFlyer | 355 days |
| United MileagePlus | 337 days |
| Virgin Atlantic Flying Club | 331 days |
When Airlines Open Their Award Calendars
For what it's worth, if you're trying to determine how many days out a particular trip is, you can either just Google "how many days from today is [insert date]" or you can use this website.

If I'm planning an important trip way in advance I'll typically set a calendar reminder, and then I'll get ready to start searching for availability a day or two in advance.
Making sense of airline award schedules
With the above out of the way, below I wanted to share some tips for actually making sense of the importance of these timelines, given how complicated snagging award seats can be. Below are some thoughts, in no particular order.
Not all airlines release award seats when the schedule opens
There's a myth that if you call an airline at 12:01AM on the day the schedule opens, every flight will have award space. This simply isn't true. There may be award space on some flights. There most definitely won't be award seats on all flights. So if you call at 12:01AM and there's not a seat on the flight you want, that doesn't necessarily mean someone else beat you to it.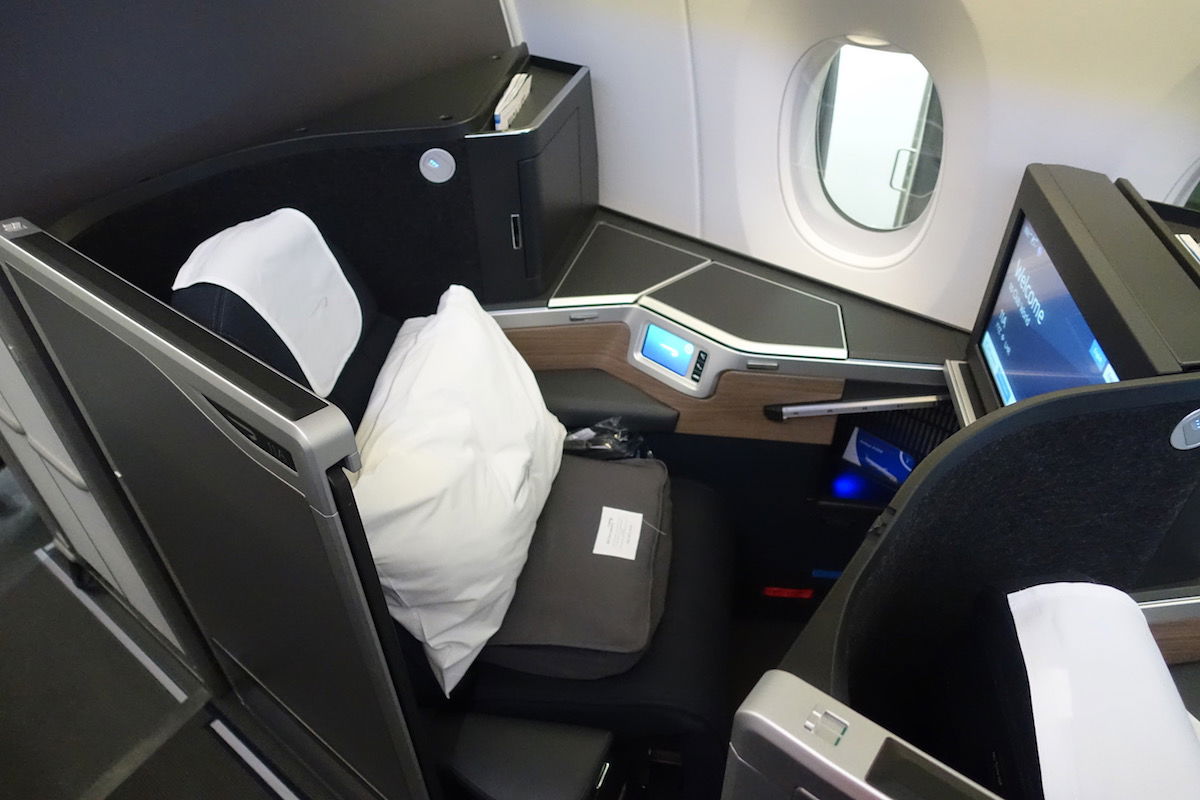 Award seats don't necessarily become available at 12:01AM
Even for airlines that do typically release award seats when the schedule opens, it doesn't necessarily happen at 12:01AM in the timezone where the airline is based.
For example, American AAdvantage seems to open up award space shortly after midnight central, though partner award space often isn't bookable for several hours, even if it appears online (instead you'll get an error message).
There are two award timelines to consider
This is probably easiest explained in the form of an example.
If you want to redeem American AAdvantage miles for travel on Cathay Pacific, you can only book those seats when American's award calendar opens up, as opposed to when Cathay Pacific's award calendar opens up.
So for partner awards you have to take into consideration the timelines of both the airline you're booking with and the airline you're flying with. Whichever timeframe is shorter is the one with which you could book.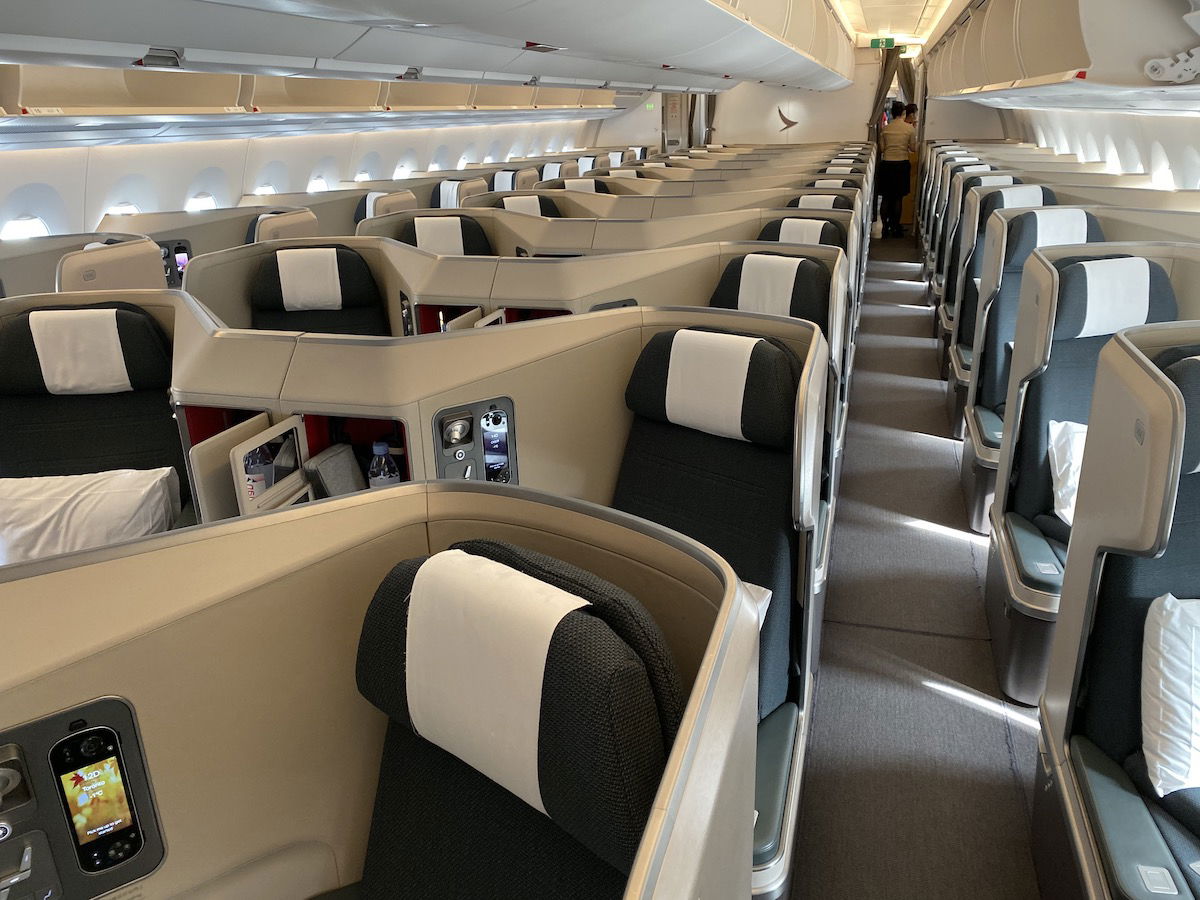 Implications of when airlines open their award calendars
The point at which airlines open up award calendars can vary by over a month, and there are lots of implications to that.
First of all, having access to award seats earlier can be the difference between snagging an award seat and it being gone when it's time to book. To give one example, Qantas is notorious stingy when it comes to making first class award seats available.
British Airways and Qantas loyalty program members have access to these seats 350+ days in advance, while American and Alaska loyalty program members only get access to these seats ~330 days in advance. In many cases you'll find that those seats get snagged in the first ~20 days they're made available, leaving very little availability for members of programs who only get this space "late."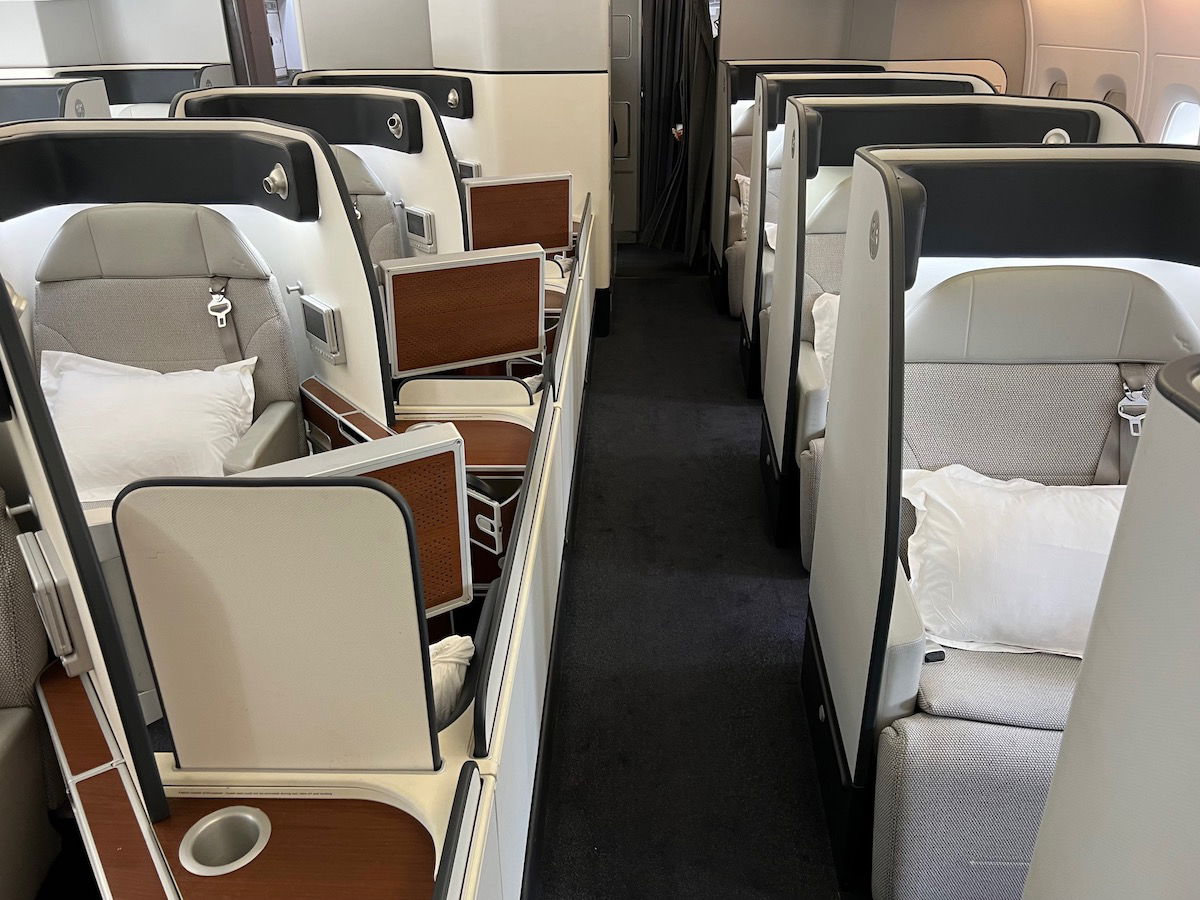 Collect miles with different airlines than what you want to fly
When you're redeeming miles, often the airline with which you want to redeem miles is very different than the airline you want to fly. For example, I love earning American AAdvantage miles even though I don't actually like flying American. Instead I want to redeem those miles on Etihad and Qatar, since American typically has lower redemption rates for those airlines than the programs themselves do.
To give an example, a one-way business class ticket from the United States to South Africa on Qatar Airways would cost 75,000 American AAdvantage miles, or if you booked through Qatar Airways Privilege Club, you'd pay 95,000 Qatar Airways Avios.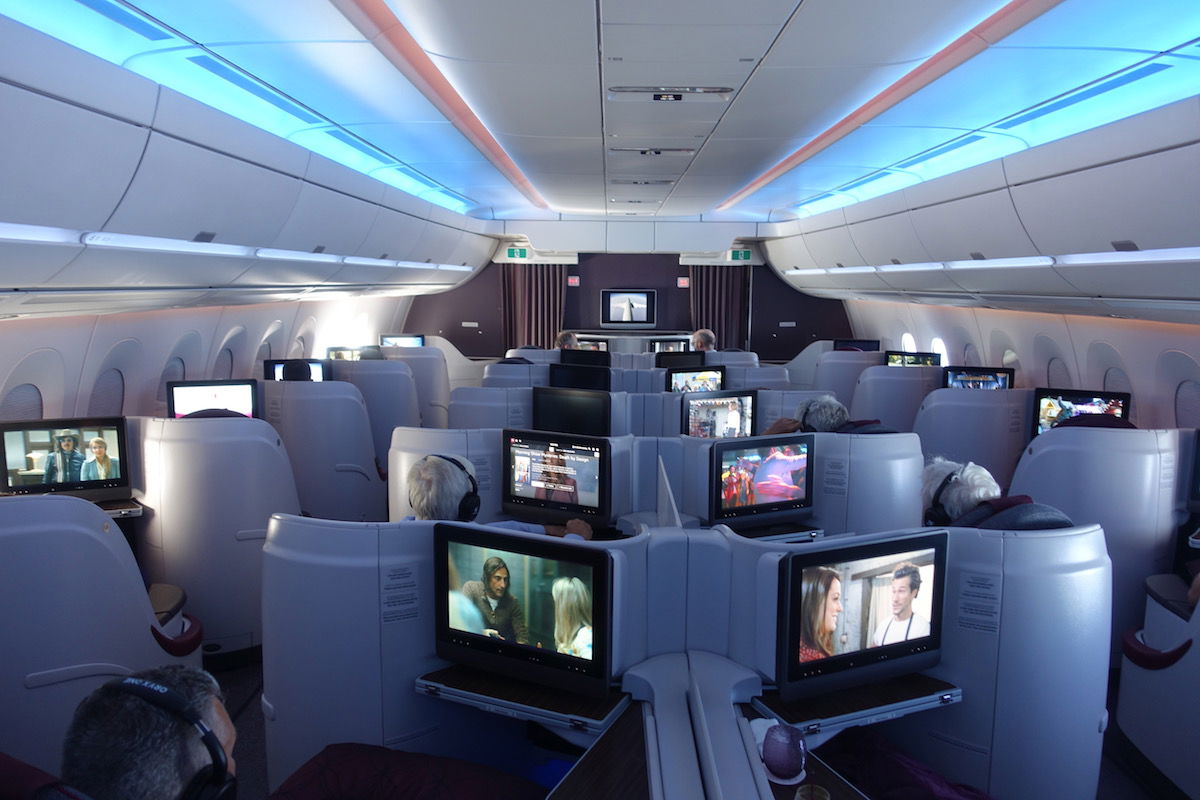 So when comparing the best airline credit cards, don't discount a card just because it isn't issued with your preferred carrier. You can often leverage alliances and partnerships, or move points from a flexible points currency to whichever program is best for booking your flight award.
Not all airlines make space available to all partners
Nowadays many major airlines belong to alliances, and a majority of airlines make all saver level award seats available to partner airlines. However, this isn't true across the board, and it's another consideration to keep in mind. For example:
Air France-KLM make a lot of award space available exclusively to members of the Flying Blue program
Emirates blocks most first class award space through partner programs, and saves it for Skywards members
Lufthansa only makes first class award seats available to partner programs at most 15 days out, while Miles & More members get access to the space before that
Singapore Airlines makes a vast majority of its premium cabin award space available to members of the KrisFlyer program
Those are just a few examples.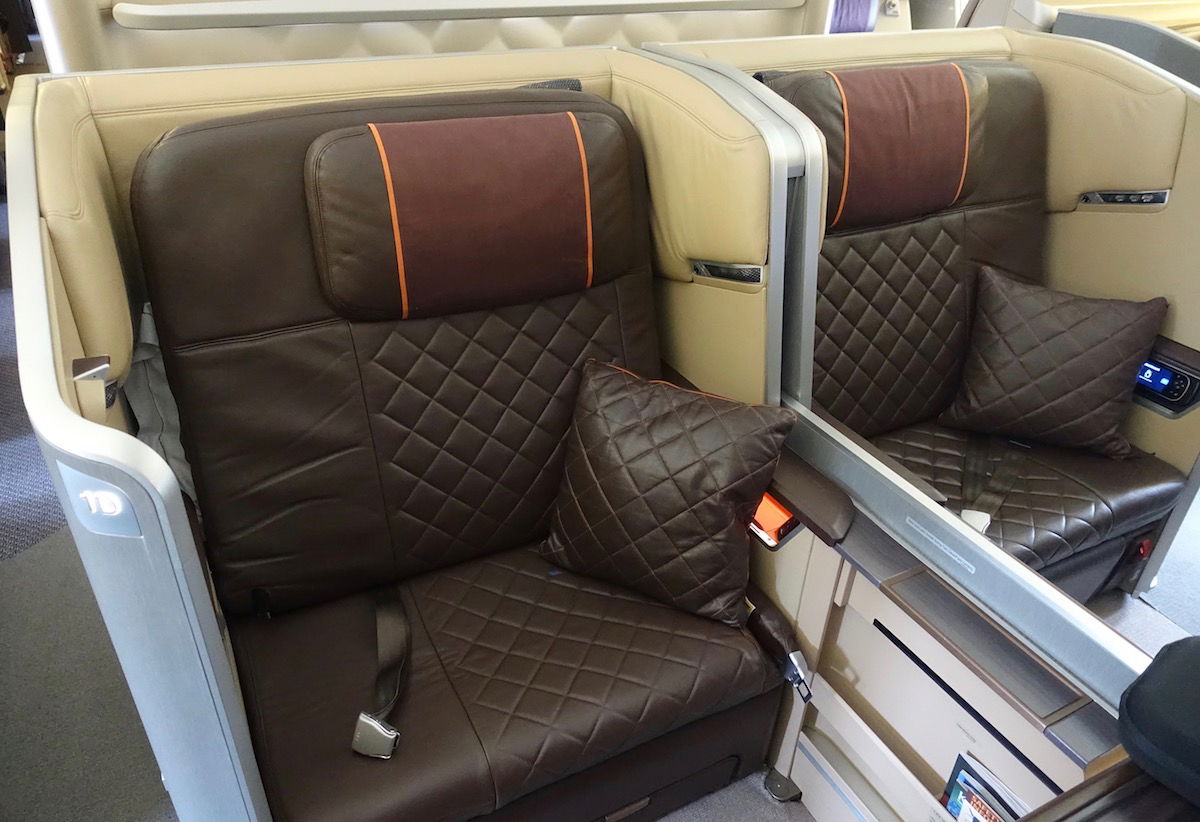 Booking last minute is often best
While I realize many people want to plan travel in advance (understandably, because they have to plan, take time off work, etc.), it's important to keep in mind that often the best time to book mileage award tickets is last minute, just a few days before departure.
I wouldn't count on this for a big family trip, of course, but if you can't find the seats you want, it can make sense to book the best available option when the schedule opens, and then upgrade later on.
Bottom line
As much as you'd think it would be, given that everything is computerized, booking award flights right when the schedules open really isn't a science.
There's no doubt it helps to know the general date ranges when space opens up and how you can leverage partners to get "early" access to award space. But ultimately your best bet is to just start researching options a day or two before the award window opens up for the airline with which you have miles and go from there.
If you're planning 10-11 months out you generally shouldn't have too much trouble finding award space, assuming you're not trying to go to Australia over Christmas, for example.
What has your experience been with booking award seats when the schedule opens?