I'm not sure whether to be happy or sad that the Qatar Airways A380 Real Housewives-esque drama may be over.
For anyone that has been following the drama (in other words, for anyone that has been reading my blog), Qatar Airways has perpetually been delaying the delivery of their A380s due to some "interior" problems.
For months, Qatar Airways delayed their A380 service on a super-frequent basis as Airbus worked to fix the issues:
However, as I posted about last week, Qatar Airways has finally approved the A380 and took delivery of their first one this week.
Was Airbus not at fault for the delays?
The first piece of interesting news now that Qatar has taken delivery of their first A380 is that Airbus may not actually be responsible for the delays.
Via Doha News:
Meanwhile, Al Baker seemed keen yesterday to smooth over earlier disputes with Airbus, saying the plane maker was not to blame for the delays to the delivery of the aircraft.

Backtracking on previous remarks made in July, he added that that the postponement was due to Qatar Airways' commitment to quality.
Huh? So Airbus isn't to blame, but rather the issue is… Qatar Airways' commitment to quality?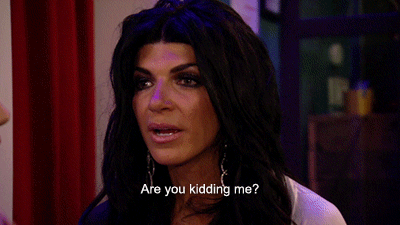 Kind of contradicts what His Excellency was saying before, no?
Pictures of Qatar's A380 first & business class cabins

Australian Business Traveller posted a photo tour of Qatar's first and business class cabins on the A380 today, and it looks beautiful. These are the first images I've seen which aren't computer generated. Of course, Qatar's premium cabin products (in particular first class) don't really compare all that favorably to Etihad's A380 cabins (cue Dannii Minogue's bloodcurdling scream).
https://www.youtube.com/watch?v=TLZ2iDLPcxw?t=12s
It's exactly what was previewed by Qatar when they showed off their new cabins back in March of this year. I know I was secretly hoping that they'd one-up Etihad with new cabins, given how ridiculous His Excellency is. However, I realize the logistics of introducing a new cabin in a matter of months is a stretch, but you'd hope for a bit more given how late the aircraft is entering into service.
I just flew the same business class product on their 787, and it was fantastic. The only downside I can think about is that there are only 48 business class seats, which will make it tougher to get award seats given the ratio of premium seats to economy class seats (there are a total of only 56 first and business class seats, while there are 461 economy seats).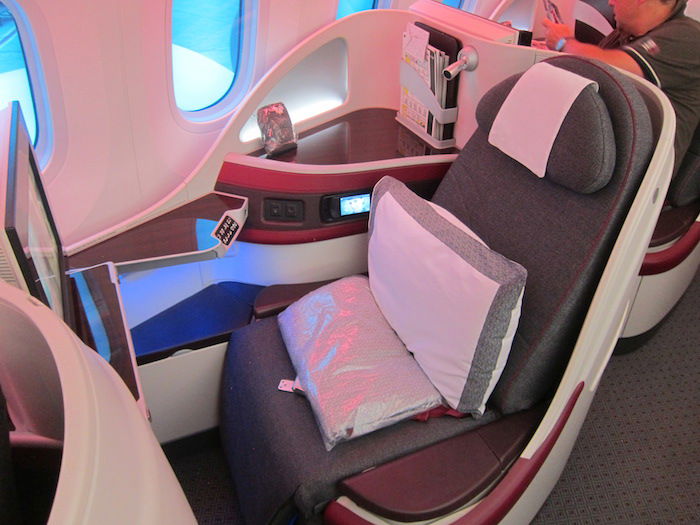 Qatar Airways business class seat
Will Qatar actually start A380 service on October 10?
By default the inaugural flight between Doha and London Heathrow has been scheduled for October 10, 2014 for a while now. That date was really more a result of them constantly pushing back service rather than an intentional decision, but it seems that they're sticking to an October 10 inaugural flight, at least for now.
I assume they'll be doing some crew familiarization flights over the coming weeks, so the October 10 date doesn't sound unrealistic. At the same time, with His Excellency at the helm you never know.
I'm booked on the inaugural flight, and I'll be sure to post my thoughts right away. Assuming His Excellency doesn't delay the inaugural again due to a stray carpet fiber, of course. Though my biggest hope with the inaugural is that His Excellency makes an appearance — I'll try not to fanboy… too much.
Does anyone else have plans to fly Qatar's A380 soon? There are just over three weeks left before it enters into service!