Last October, American Airlines announced a new nonstop daily flight between Dallas and Hong Kong, which launched this June. This route was incredibly exciting to me on many levels:
It's operated by a Boeing 777-300ER, which features American's new first and business class products, making it the only route to Asia where that's the case
I love being an Executive Platinum with American since I get eight systemwide upgrades just for achieving the status, and there's no better use of those than American's longest route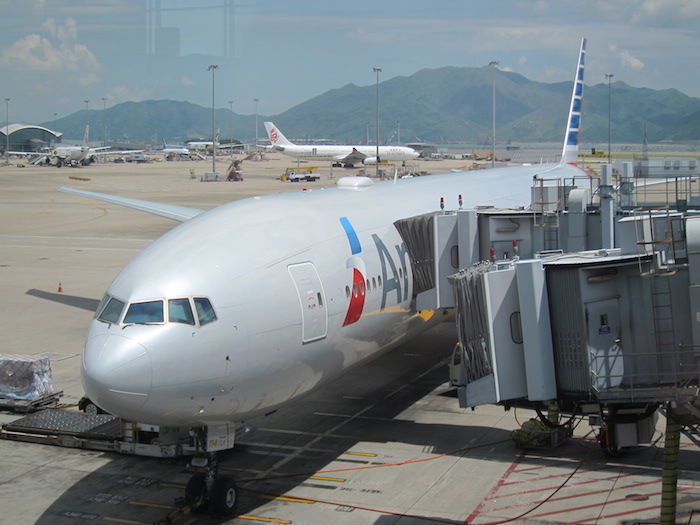 I finally flew the new route this past weekend. American had ~$800 fares between San Francisco and Hong Kong (via Dallas) when the route opened up for reservations, and upgrades were immediately confirmable at the time (which is no longer the case). Over 19,000 elite qualifying miles, nearly 40,000 redeemable miles, and confirmed upgrades to fully flat business class for ~$800? DEAL!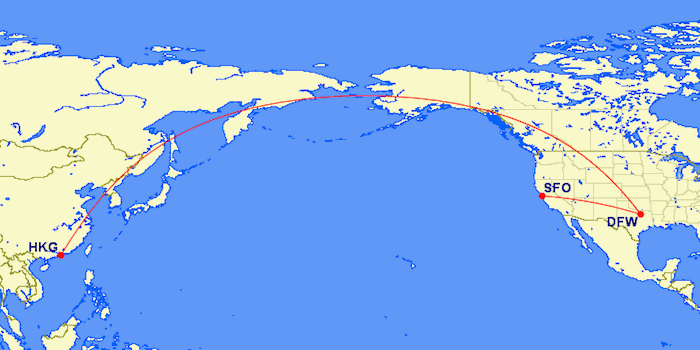 Routing from San Francisco to Hong Kong via Dallas
So while I'll have a full trip report soon, I figured I'd share my initial thoughts about the flight:
Dallas to Hong Kong is a LONG flight
I almost exclusively fly longhaul, but my gosh, this flight felt LONG to me. It was over 16 hours westbound and over 14 hours eastbound.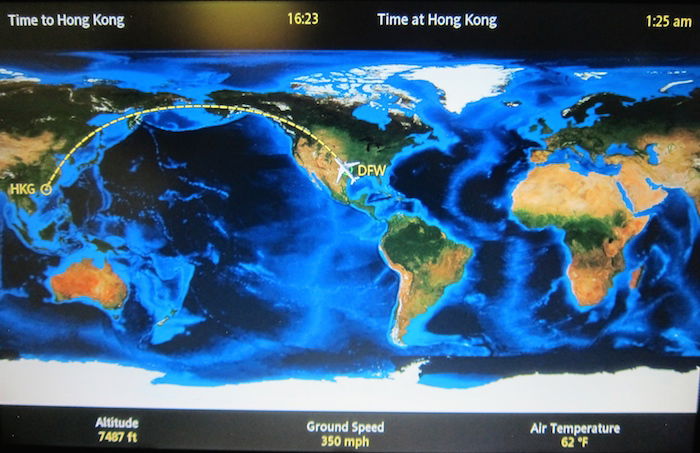 Airshow from Dallas to Hong Kong
I've certainly done flights longer than that (like Abu Dhabi to Los Angeles) and have done many flights of a comparable length, but this one felt longer.
Don't get me wrong, I'm not complaining at all, but I think what it comes down to is that most of my ultra longhaul flights are in first class. On a 16 hour flight, amazing bedding really makes a huge difference in being able to get "real" sleep vs. airplane sleep. I never quite realized that until I flew on these flights.
That being said, American's business class hard product is still spectacular, from the seat to the entertainment to the Wi-Fi.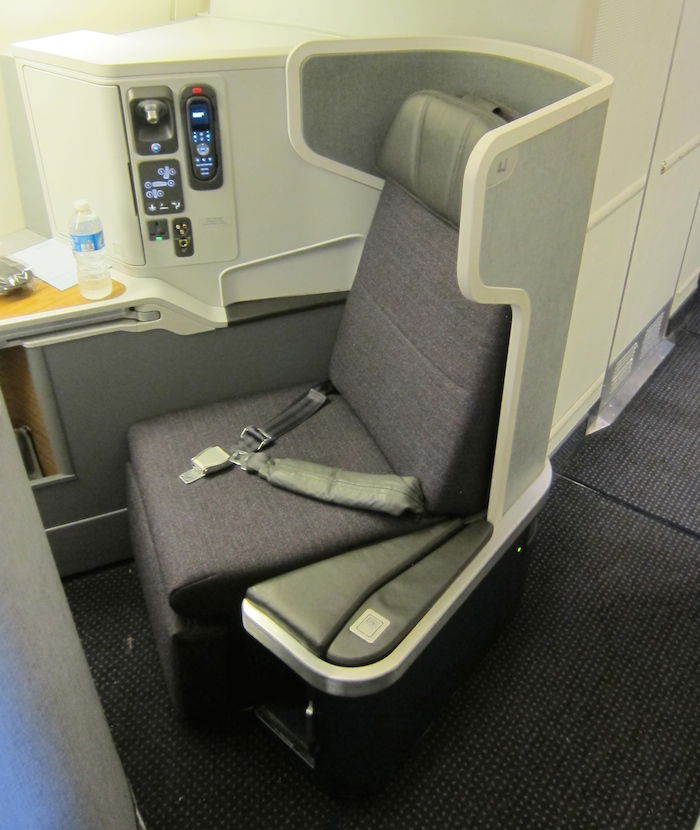 American 777-300ER business class seat
American has Hong Kong style milk tea
While they're not at risk of winning awards for presentations anytime soon, American does have Hong Kong style milk tea on their Hong Kong flights, which impressed me. Just make sure you ask one of the Chinese flight attendants to make it — it wasn't quite as good when the others made it (Is that racist? Can I say that? Because it's true).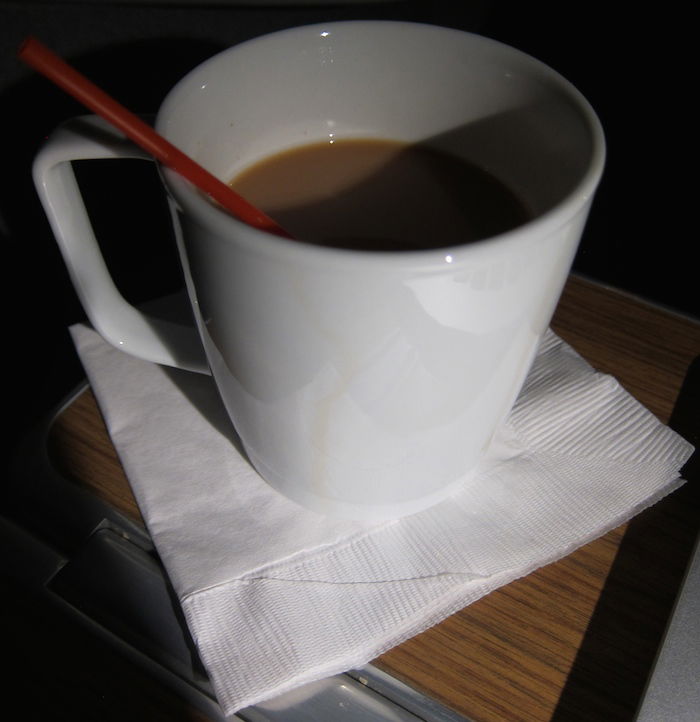 American business class Hong Kong style milk tea
To my surprise it was actually better than the variety that Cathay Pacific serves. American makes it "fresh," while Cathay Pacific uses powder. Then again, unlike Cathay Pacific they didn't have delicious egg tarts to accompany it, and it wasn't served in a pot. 😉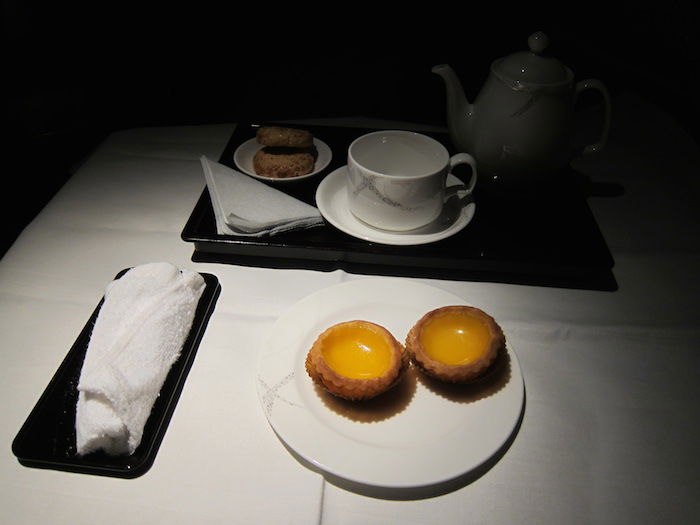 Cathay Pacific Hong Kong style milk tea
It's all about the new hire flight attendants
Different flight attendant bases have different reputations for service. I find the junior and mid-seniority Dallas flight attendants to be among the best, while I find some of the super senior ones to be among the worst in the system.
The thing that was awesome about this flight is that there was at least one Mandarin/Cantonese speaker in each cabin, and in all cases they were new hires. So they really hustled. The rest of the crews were surprisingly friendly as well — not amazing, but friendlier than I was expecting. And more junior than I was expecting as well. Maybe 16 hours is too long for the super senior ones to do in one go?
American's business class food is edible
While I've provided my fair share of "feedback" (or "beef", if you will) about American's new domestic catering, the international catering remained unchanged. The food was perfectly edible in both directions, and there was lots of it too.
There was a standard international lunch service after takeoff, with hot nuts, an appetizer and salad, main course (it had a ramekin of nuts on it, so was right up my alley), and ice cream sundae for dessert.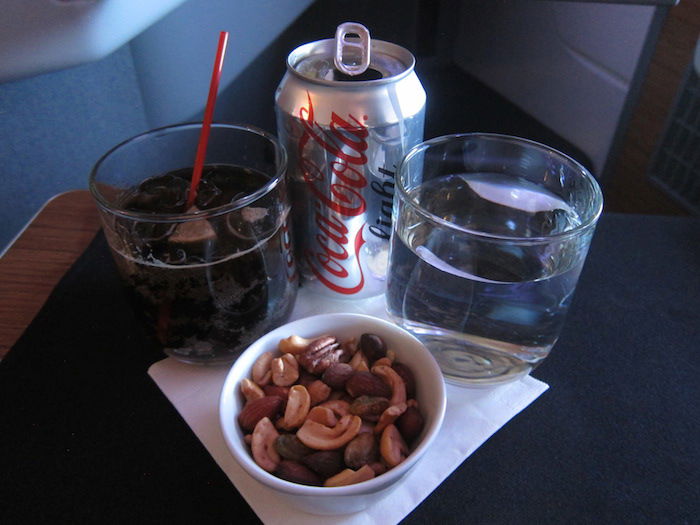 American business class — hot nuts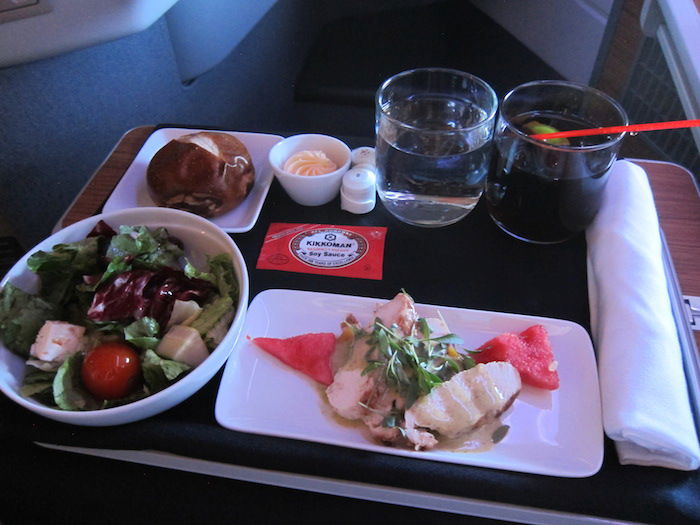 American business class — Thai chicken appetizer and seasonal greens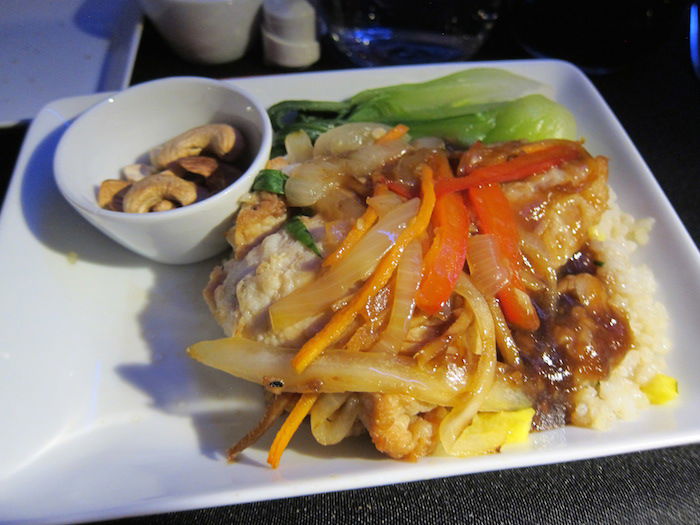 American business class — cashew chicken main course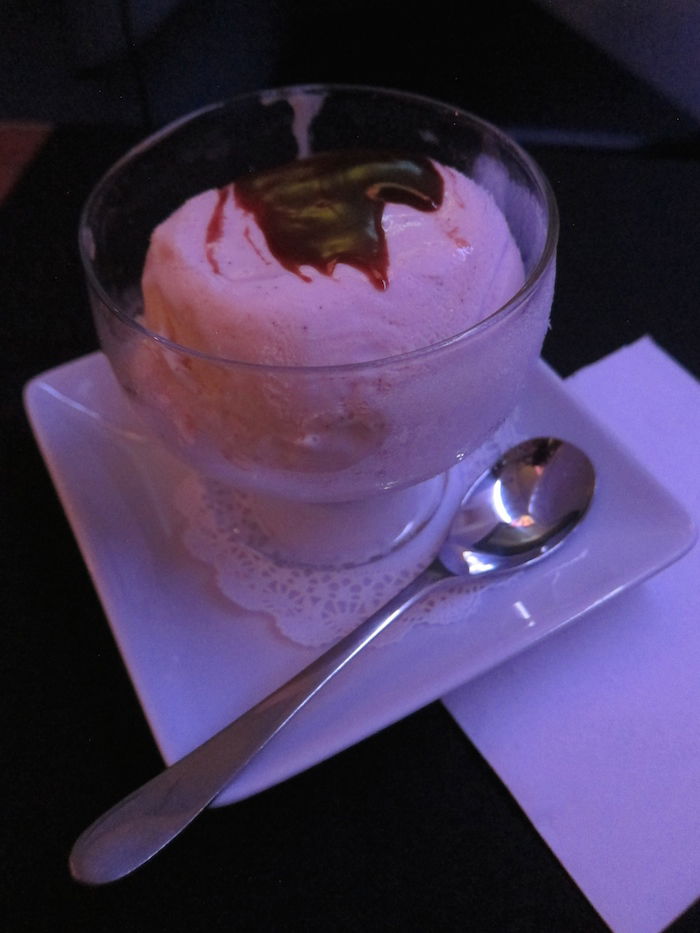 American business class — ice cream sundae

Then there was a walk-up bar with all kinds of snacks. Kudos to American for having this. It doesn't cost much, but it's a really nice touch.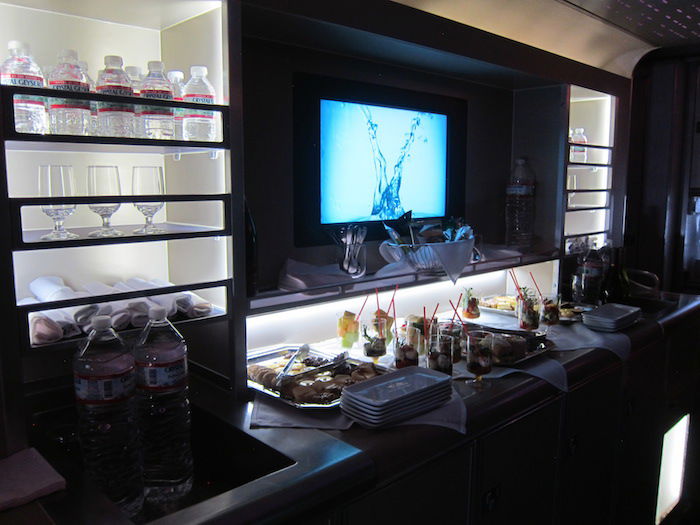 American business class snack bar

Then there was a midflight snack.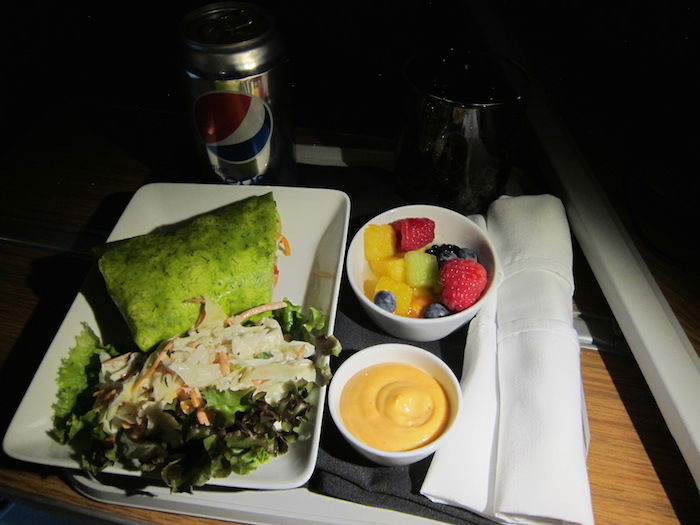 American business class — roast beef wrap midflight snack

And then a pre-arrival meal (which I passed on, since I wasn't hungry at that point).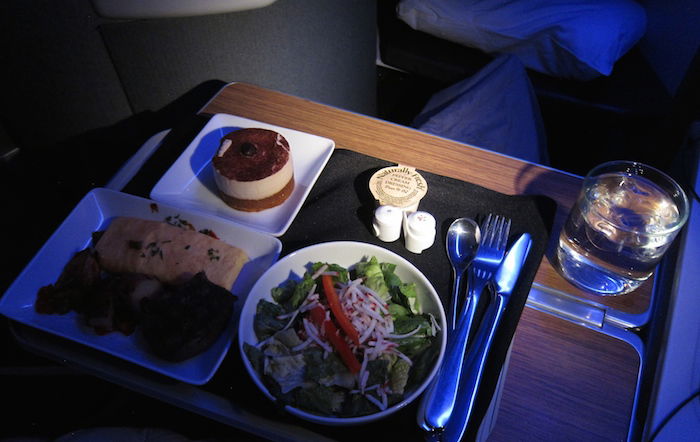 American business class — three cheese omelette pre-arrival meal

SO MANY mileage runners
I'm used to running into blog readers and/or mileage runners during my travels, though never in my life have I run into as many of both as on this trip. On the outbound at least a dozen of us were in business class, and for the return it was the same. And that's just the people that made themselves "known."
On the return flight there were roughly 30 people on the upgrade waitlist to business class that didn't clear, and at least two thirds of them were Executive Platinum members. This might just be the single most popular route for Executive Platinum members looking to upgrade to business class, which I guess shouldn't come as a surprise.
It was nice to run into so many of you!
No way this route will last in current form
As far as I'm concerned, Dallas to Hong Kong is the most exciting route in the world that American could operate. That being said, I'm willing to bet now that the route won't last in its current form for more than a year.
On both of my flights economy was maybe half full, so while I realize it's a new route, I'm kind of surprised they can't even fill economy seats. Business seemed to mostly be filled with upgrades in both directions.
Why don't I think this route can last in its current form?
Ultra longhaul flying is incredibly difficult to turn a profit on to begin with
The plane sits in Hong Kong for nearly 18 hours — Hong Kong is one of the most expensive airports in the world to park a plane, and that doesn't even account for the lack of utilization of the plane
American already codeshares with Cathay Pacific on their well over a dozen flights a day from the US, and most passengers in any given class of service would choose Cathay Pacific over American — the only passengers that would prefer American are those looking to upgrade, and those aren't exactly the most profitable customers
While Dallas to Hong Kong is in many ways strategic since it's their only hub from which Cathay Pacific doesn't have service, they're really isolating west coast flyers, who are forced to backtrack
So how could this route "work" for American?
Retime the flight — leave Dallas three hours earlier, arrive in Hong Kong at 3PM, and then turn the plane by 5PM, getting it back to the US by 7PM, in time for connections to Latin American and destinations in the US
Perhaps this flight is a good candidate for the 787, once they take delivery of them
I really do hope it survives…
Has anyone else taken the new flight between Dallas and Hong Kong? If so, what was your experience?