I usually stay away from industry rumors, though here's one that I think has some potentially interesting implications, and even if it doesn't materialize, is at least an interesting concept.
LoungeBuddy has a post about a rumored JetBlue lounge that may be coming to Boston's Logan Airport in the coming weeks:
According to this anonymous, but highly reliable source, this new lounge may open in as little as two to three weeks from today. Based on this very brief timeline, as well as the timely closure of Terminal C's United Club earlier this year, it would seem pretty reasonable for us to go out on a limb here and say that this new JetBlue lounge will take over the vacant space adjacent to Gate 19 that has been left fallow for months now.

…

And that's not all. What makes this really interesting is the post-security airside connector between Terminals C and E at Logan Airport, which makes it possible for passengers from one of these terminals to access the other with ease. Several months back, Emirates introduced their Boston-Dubai route, and while first class passengers were provided with free lounge access to the Virgin Atlantic Clubhouse, business passengers were left with a consolation prize – a $50 voucher for use within the airport terminal. Knowing Emirates and their well-deserved reputation for excellence in customer service, it is pretty clear that this situation is untenable in the long term.
So to recap:
The United Club in Boston closed earlier in the year
A "reliable source" claims that JetBlue will be opening a lounge
Emirates doesn't have a lounge in Boston but has a partnership with JetBlue, so it could be a "joint venture" lounge of sorts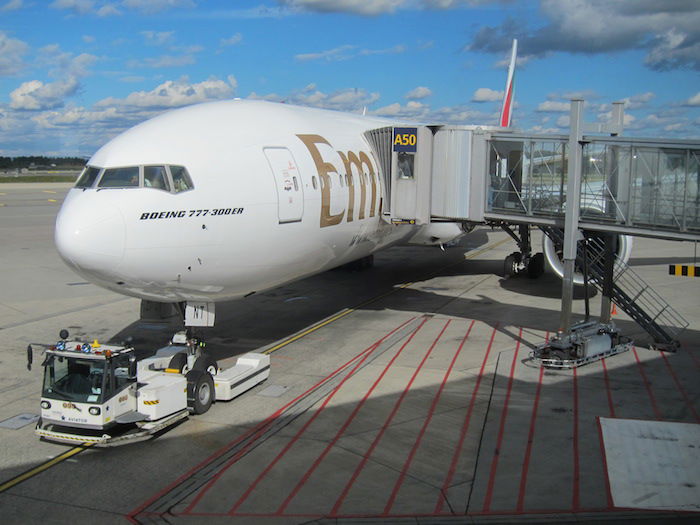 On one hand it seems kind of farfetched that JetBlue would open a lounge in Boston of all places. So far they only have Mint service to/from New York, so while it's fairly likely that Mint will be added on Boston transcon flights eventually, it does seem a bit odd that they'd have their first lounge there.
Then again, this might be JetBlue's opportunity to have the lowest "risk" lounge ever. Emirates could potentially be picking up a big part of the tab and the space is there and empty, so I'm sure they'd be getting a good deal from the airport.
Anyway, it's just one of those rumors that made me think "wow, that's creative" and "hmmm, that's a bit odd" at the same time.
What do you think? Is there any chance of a new Jetirates Lounge in Boston?
I guess we'll see in a few weeks…