Hello from Florida! I've returned from the recent FTU event and have been spending my time writing, writing, and writing. It's been fun going through photos and notes as I write trip reports, and I'm really excited about the upcoming installments. Stay tuned!
---
Featured Stories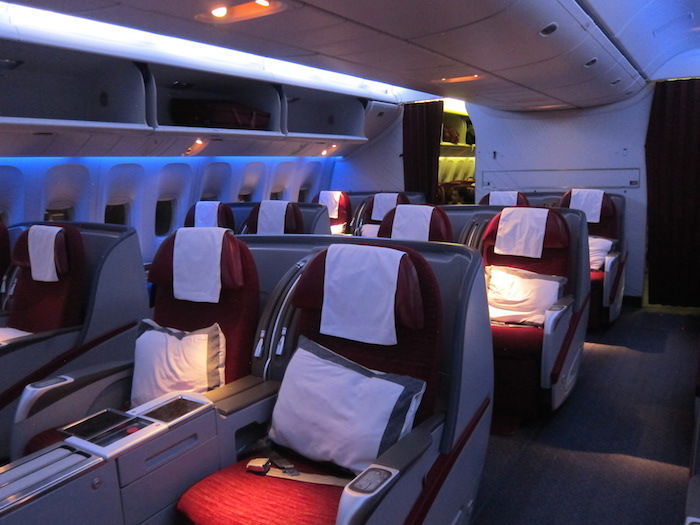 It's not unusual to see premium cabin fares from certain cities that are very well-priced. These are the best I've ever seen though!
---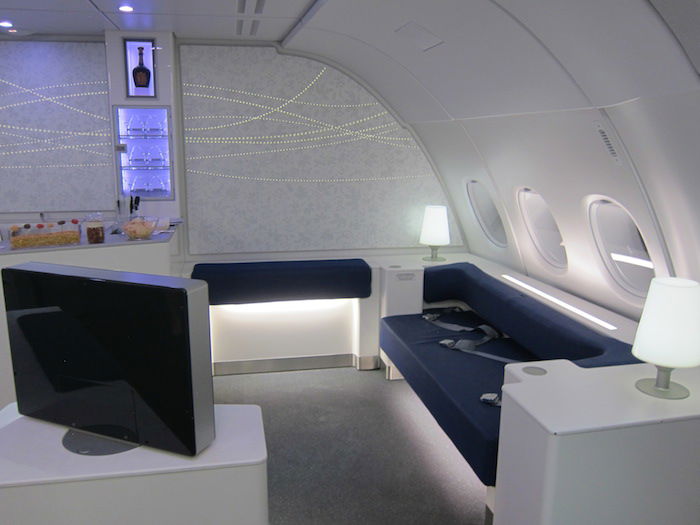 The huge amount of space on the whale-jet has given the airlines plenty of room to come up with unique concepts and distinctive features.
I think these five are my favorites — what are yours?
---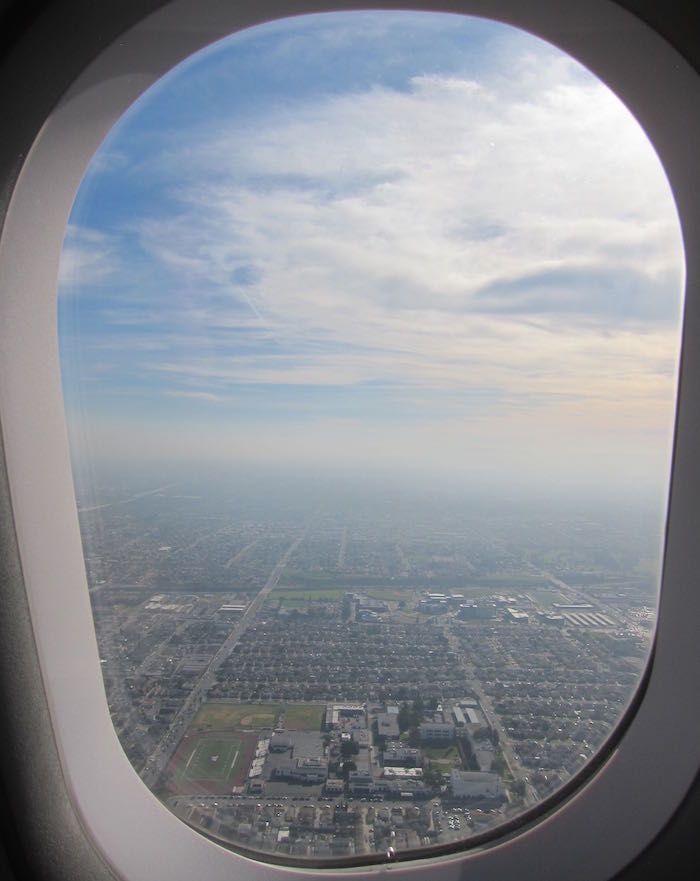 American is the only carrier offering a three cabin configuration on routes between Los Angeles and New York, with 10 first class seats on their new A321.
I flew this route when the product first launched last year, so was very interested in seeing how the hard and soft products compared.
---

TIPS: Earning Miles & Promos
80% Bonus When You Buy Virgin America Elevate Points
Earn 1,000 Hilton Points For Changing Your Password (For Real This Time)!
Buy Hotel Points For Cheap With Daily Getaways 2015
Last Chance To Earn 5x Points At Grocery Stores
What Should You Do With Your US Airways Credit Card?
Uber Offering Free Rolls Royce Rides In NYC Starting Today
Alaska Launching Seattle To New York JFK Route With Double Miles
IHG 50% Off Las Vegas Promotion Now Live
Does The Discover it Miles Card Make Sense For You?
The Best "Legitimate" Business Class Fare I've Ever Seen?
24 Hours Only: 50% Off IHG Awards At The Venetian And The Palazzo
70,000 Points Plus Four Other Reasons This Is The Best Hotel Credit Card
TRICKS: Redeeming Miles
How To Book An Award Ticket To The Maldives?
Rebook Starwood Stays At Select Hotels For Fewer Points
Aerolineas Argentinas And Garuda Indonesia Awards Now Bookable On Delta.com
What To Do When American Agents Can't See Etihad Award Space?
Etihad A380 First Class Awards Available To New York!!!
TRAVEL With Lucky
Park Hyatt Maldives Upgrades — My Head Hurts
The 5 Most Amazing Airbus A380 Amenities!
The "Secret" American Admirals Club In Dallas — Have You Used It?
Park Hyatt Dubai Vs. Grand Hyatt Dubai — Which Is Better?
Kuwait Airways Vs. Qatar Airways Business Class?
REVIEWS & Trip Reports
Review: Etihad Airways Lounge London Heathrow Airport
Review: Sheraton Skyline Hotel London Heathrow
Review: American Airlines First Class 777-300ER Los Angeles To London
Review: American Airlines Admirals Club Honolulu Airport
Review: Lufthansa Senator Lounge Detroit Metro Airport
Review: Hyatt Regency Waikiki Beach Resort & Spa
Review: American Airlines First Class A321 New York To Los Angeles
NEWS & Updates
Pastor Wants People To Pay $65 Million For His New Private Jet
Etihad's Stunning New "Flying Reimagined" TV Commercial
Can Orbitz Airfare Alerts Be A Sign From God?
Etihad's First & Business Class Promo Videos
Touching Final Farewell
AAdvantage & Dividend Miles Programs Will Combine Within 30 Days
American AAdvantage And US Airways Dividend Miles To Merge In April 2015
Hyatt Regency London The Churchill Reopening March 16, 2015
Qatar Airways Downgrades Regional First Class Catering
Germans Can Joke: Lufthansa CEO Suggests Worst Labor Negotiator Ever
Even Billionaires Love Points!
American's Pilots Don't Like Their New Uniforms
Korean Air Flight Attendant Suing Over Nut-Rage Incident
SriLankan's New Business Class Seat
Qatar Airways Is Recruiting For Cabin Crew In The US — Really?!
Is La Compagnie's New York To London Flight Delayed (Already)?
Further Rift In The Alaska & Delta Partnership As Of April 1, 2015
After Five Months, American Discontinues New York To Viracopos Route
Cathay Pacific Refreshing Their Business Class Seat On The A350
Delta 2015 SkyMiles Updates — Good News, For Once!
Air France FlyingBlue Shutting Down Accounts For Searching Award Space?
---
I have some dull domestic travel planned for this week (and more writing) — is anyone else going anywhere exciting?