On Friday I wrote about how I'm soon headed to the Park Hyatt Maldives, despite not really having a great reason to do so.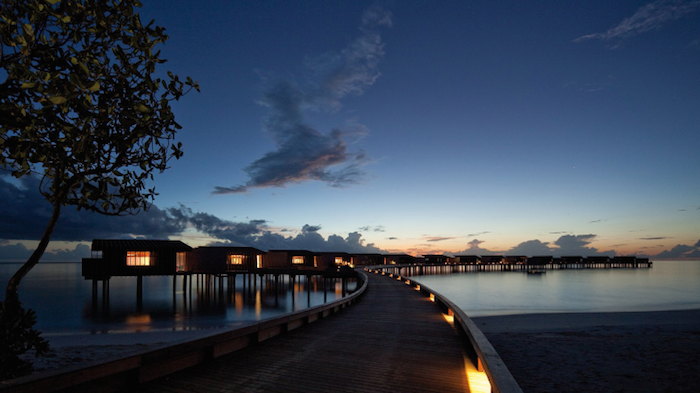 The Maldives isn't an easy destination to get to. First you have to fly to Male Airport, which is a bit of a haul, and then from there you have to take a prop plane and speedboat transfer to the actual hotel.
While I booked my hotel a while back, I'm just now trying to decide how to book my tickets to/from the Maldives. I've ultimately decided to fly into/out of Colombo, Sri Lanka. This is for a few reasons: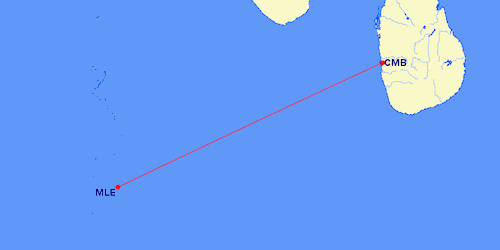 While I'll be redeeming miles for the outbound (more on that in a subsequent post), I plan to book a paid ticket for the return. And I've narrowed it down to two options… I think:
Kuwait Airways business class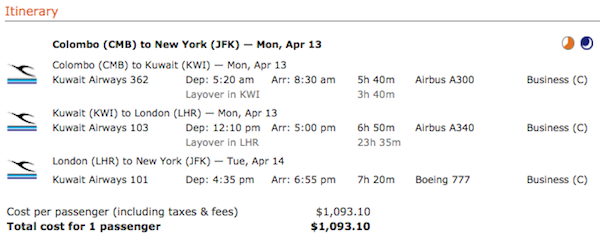 I've written in the past about Kuwait Airways' cheap business class fares out of Colombo. They charge just ~$1,100 for one-way business class from Colombo to Kuwait City to London to New York.
They unarguably offer the worst business class product between London and New York, and I don't think I've ever read anything good about them. They also don't have any useful mileage partners, so I couldn't accrue any valuable miles for the trip (I don't have any plans to go for Oasis Club elite status).
It's one thing to be a horrible airline… it's another thing to be a horrible dry airline…
Qatar Airways business class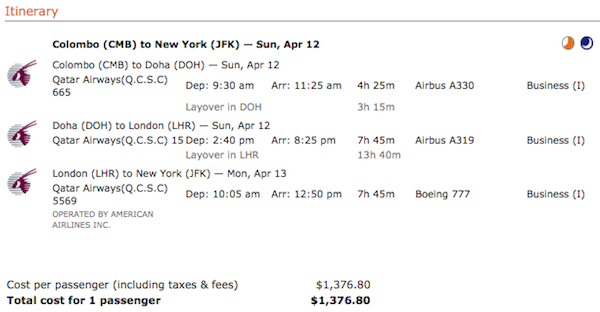 The alternative is to fly Qatar Airways and connect to American:
I could earn American AAdvantage miles for the routing (and quite a few, given that it's paid business class and I'd earn my elite bonus miles)
I could fly the all business class A319 between Doha and London, which looks like an interesting product
I, um, wouldn't have to fly Kuwait Airways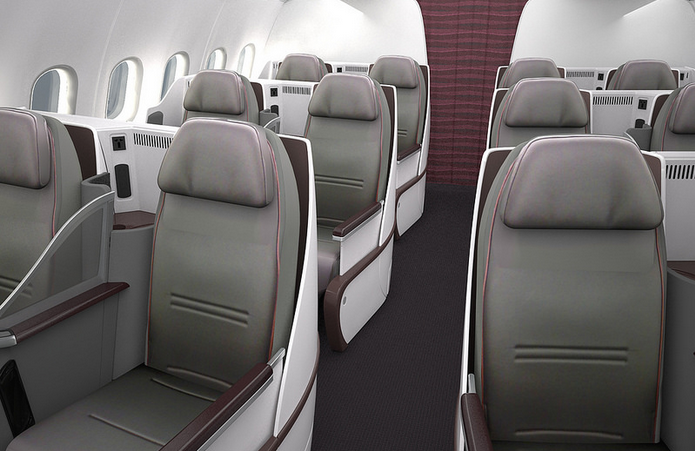 Bottom line
I'm going back and forth between those options. On one hand I really do want to review Kuwait Airways, on the other hand I think the Qatar Airways A319 would be interesting as well, and I'd earn miles in the process.
What should I book?