To kick off my quick trip to Germany, I visited the Lufthansa Lounge Detroit, prior to my Lufthansa Boeing 787 flight to Frankfurt.
There are some things that make the Lufthansa Lounge Detroit unique, as it's not only open to Lufthansa business class passengers, but also to Priority Pass members, and to premium domestic United passengers. Furthermore, there's a lot to like about this lounge, including a modern design with lots of natural light, and an above average food selection.
Another interesting note — this is Lufthansa's smallest outstation where it operates its own lounge. Anyway, let's get into the review…
Lufthansa Lounge Detroit location
The Lufthansa Lounge Detroit is located airside in the Warren C. Evans Terminal (previously known as the North Terminal), between gates D7 and D8. This lounge is only open to passengers with flights departing from this terminal, as the other terminals aren't connected airside. So don't expect that you'll be able to use this lounge if flying with Delta.
However, this is the terminal used by most non-SkyTeam airlines, including Lufthansa, Royal Jordanian, Southwest, Spirit, United, etc.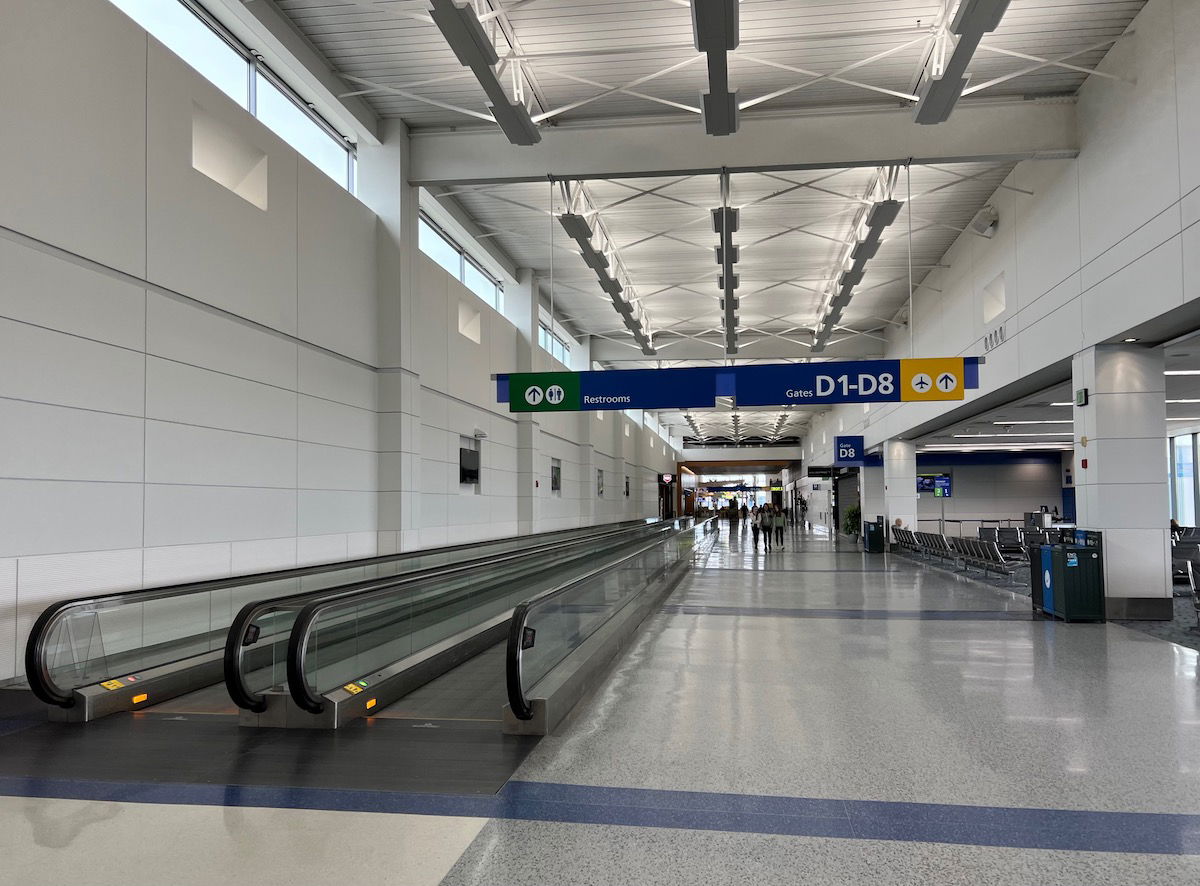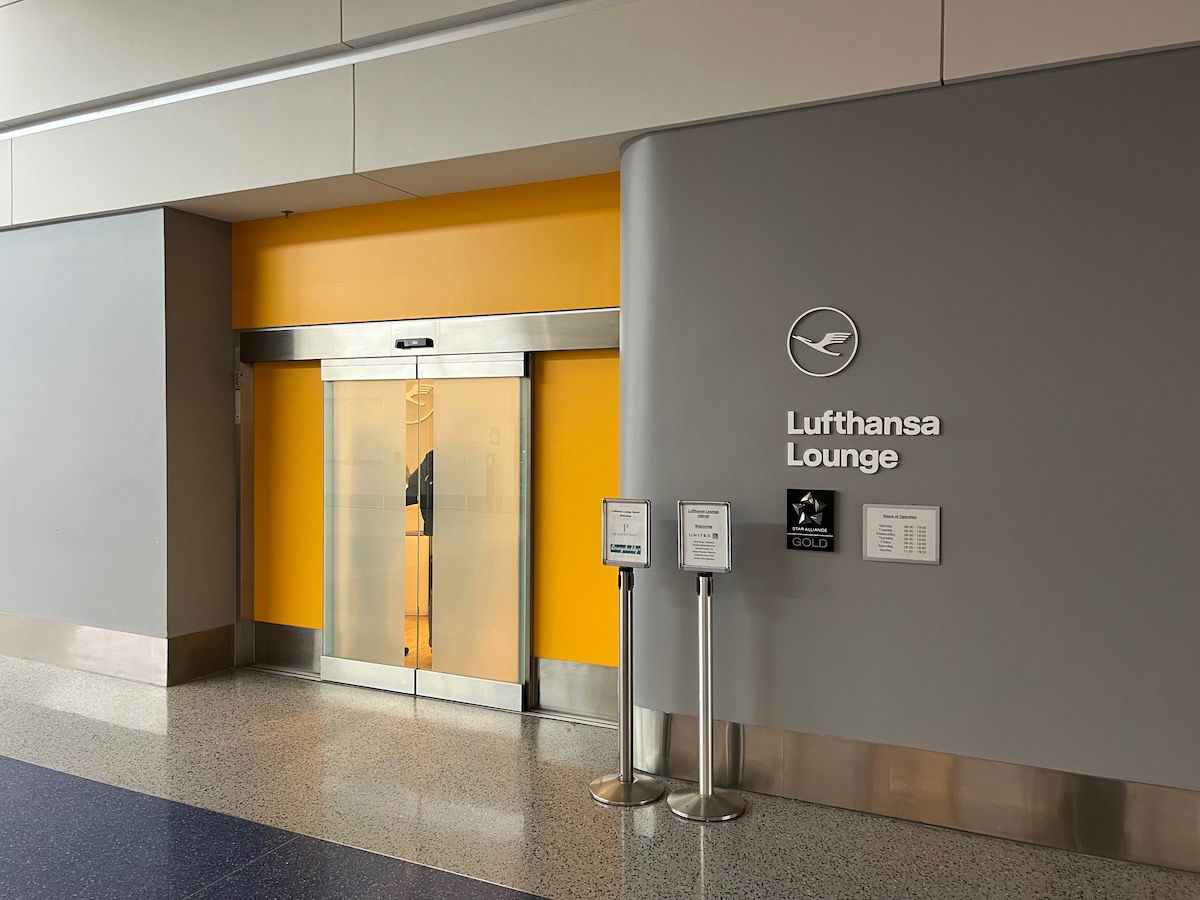 Lufthansa Lounge Detroit hours
While the Lufthansa Lounge's hours are subject to change, it's currently open daily from 6AM until 7PM, except on Sundays, when it only opens at 11AM.
Note that there are further time restrictions for those accessing the lounge through Priority Pass, as the lounge can't be accessed through the program in the hours leading up to the Lufthansa flight's departure. Those hours vary seasonally, and right now access is limited between 12PM and 4:30PM.
Lufthansa Lounge Detroit entry requirements
There are a variety of ways to access the Lufthansa Lounge Detroit, both through Priority Pass, and through standard Star Alliance lounge access policies:
The lounge can be accessed by Lufthansa and other Star Alliance business class passengers, as well as Star Alliance Gold members
One interesting twist is that those who earn Star Alliance Gold status through United MileagePlus (Premier Gold members and above), as well as United first class passengers, can access this lounge even when traveling exclusively domestically on United; this differs from the policy for United Clubs, which restricts MileagePlus elites and first class passengers from accessing lounges on domestic itineraries
For select hours during the day, Priority Pass members can access the lounge; access is limited to three hours, and an outbound boarding pass must be shown
Interestingly the lounge specifically has signage outside inviting United Airlines passengers in. Obviously that's a significant source of revenue for the lounge, so it makes sense.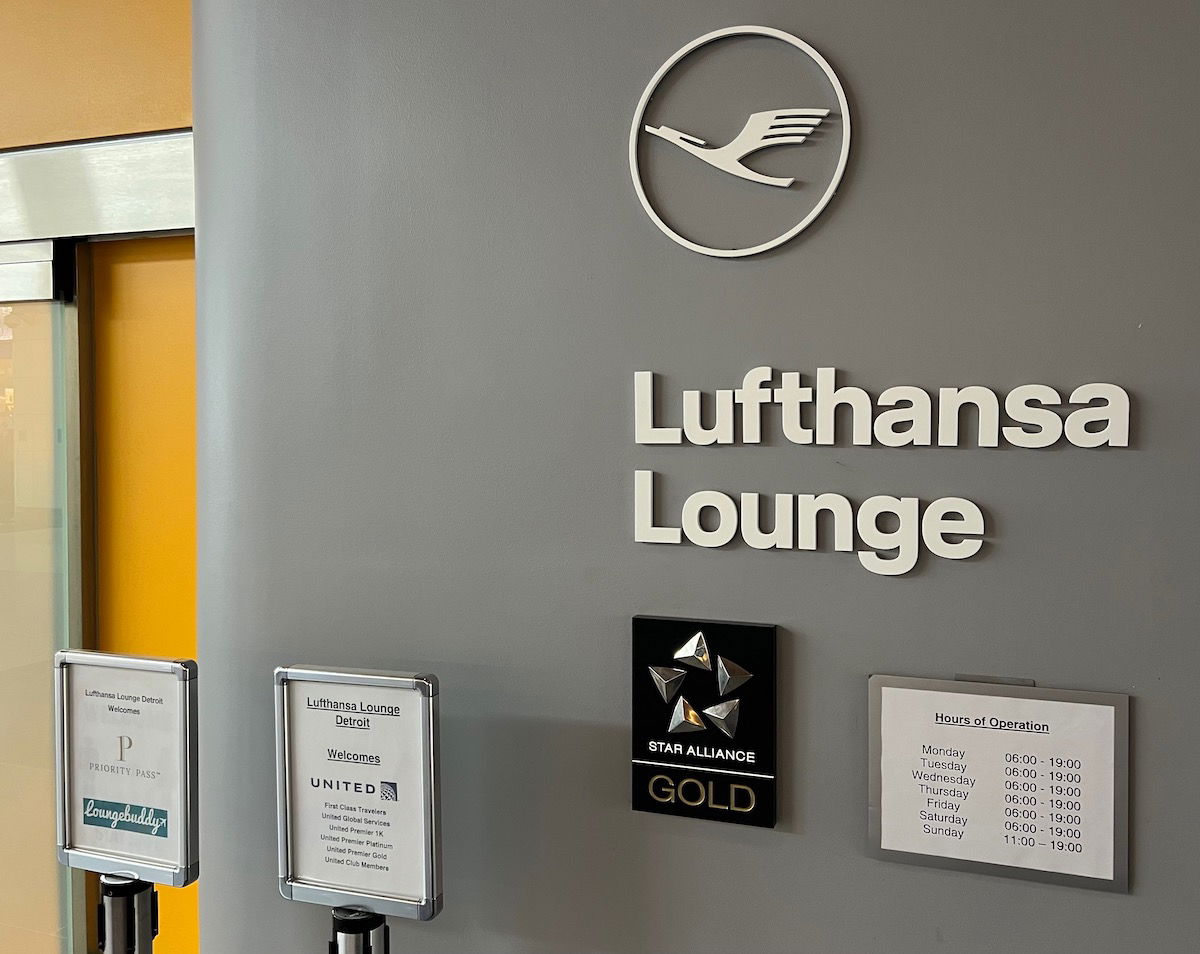 Lufthansa Lounge Detroit layout & seating
The Lufthansa Lounge Detroit was updated a few years ago, and has a pretty fresh feel to it. Interestingly back in the day, this lounge had both a Business Lounge and a Senator Lounge, but the lounge has since been simplified to just make the entire space accessible by all customers.
The reception desk is in the center of the lounge, and then you can either turn left (former Senator Lounge) or right (former Business Lounge). Let's start with the left side of the lounge, which is more for relaxing, as all the food is on the right side of the lounge. The left side of the lounge has some cafe-style tables, high-top seating, couches, and chairs that swivel. This area also has less natural light.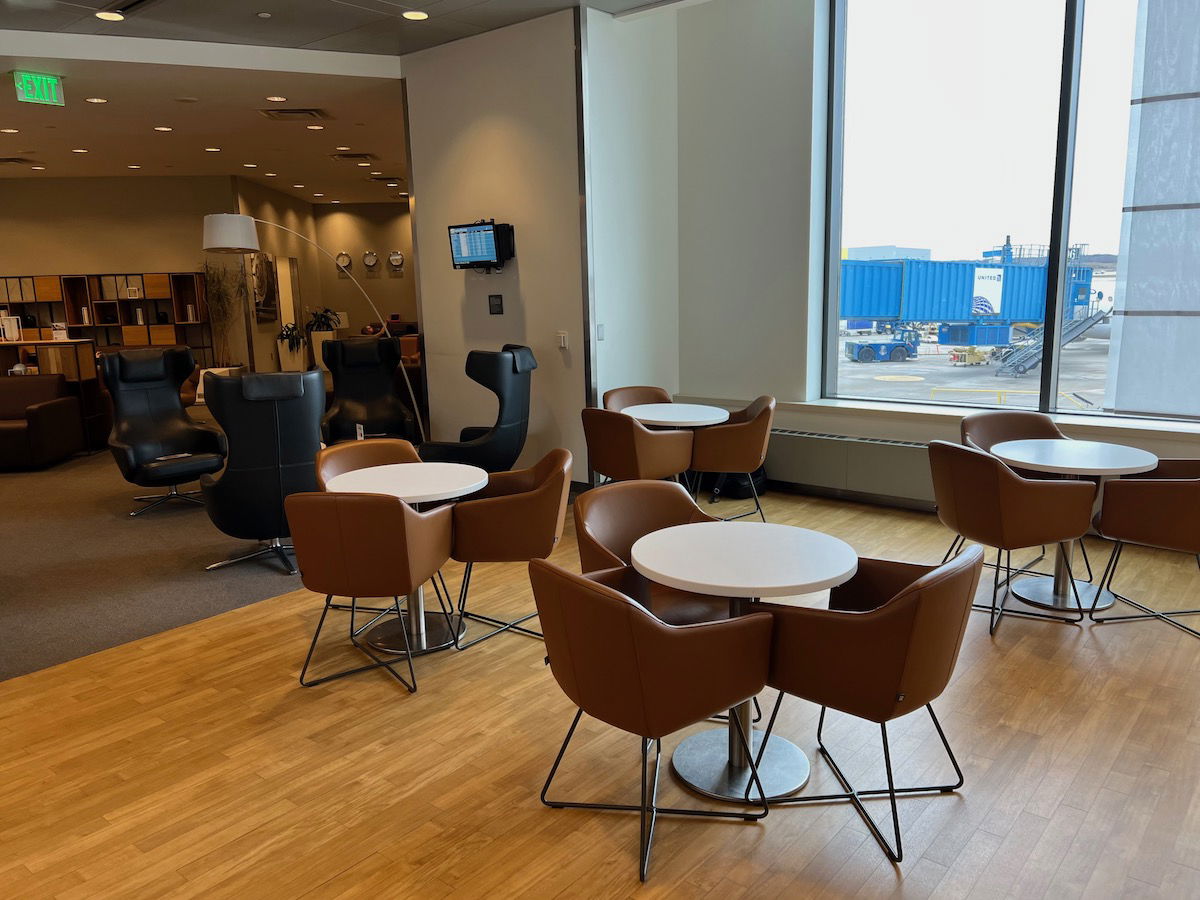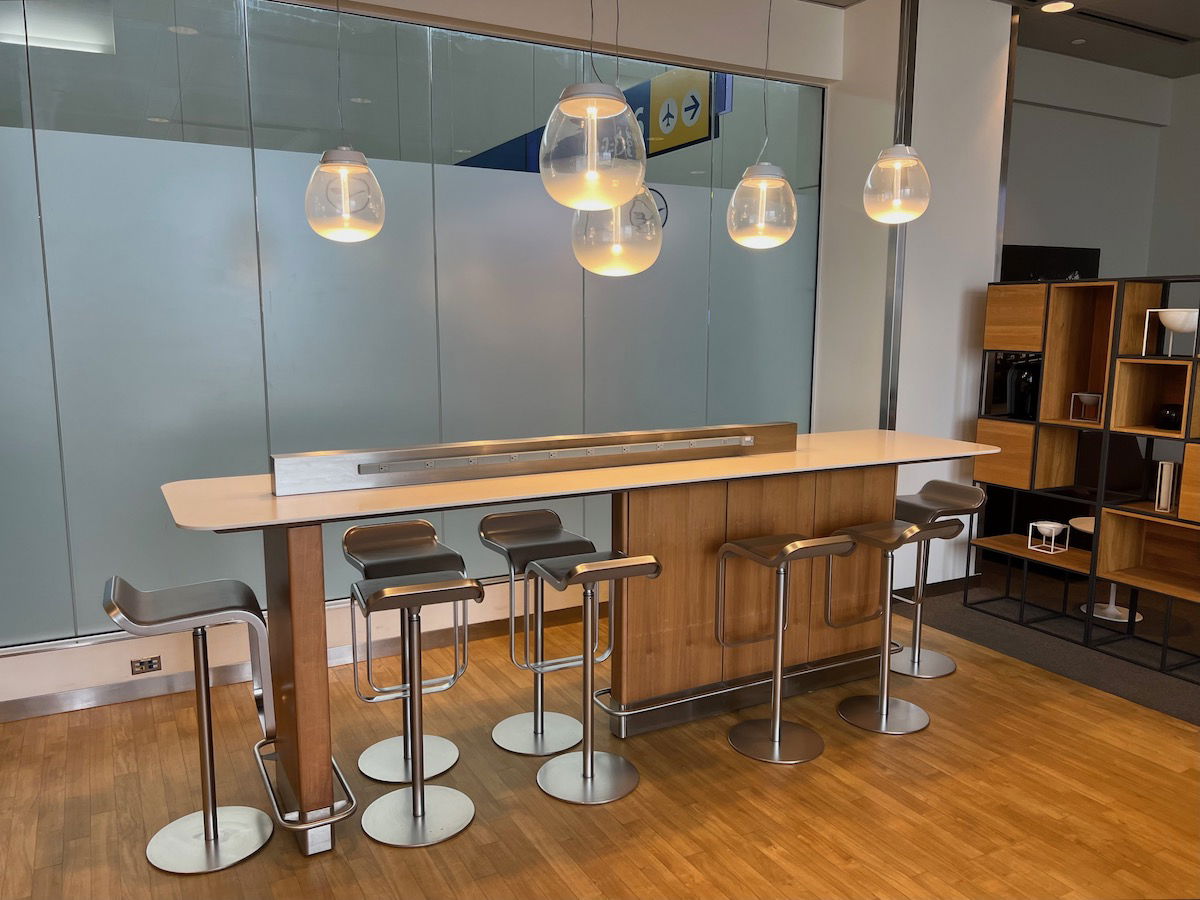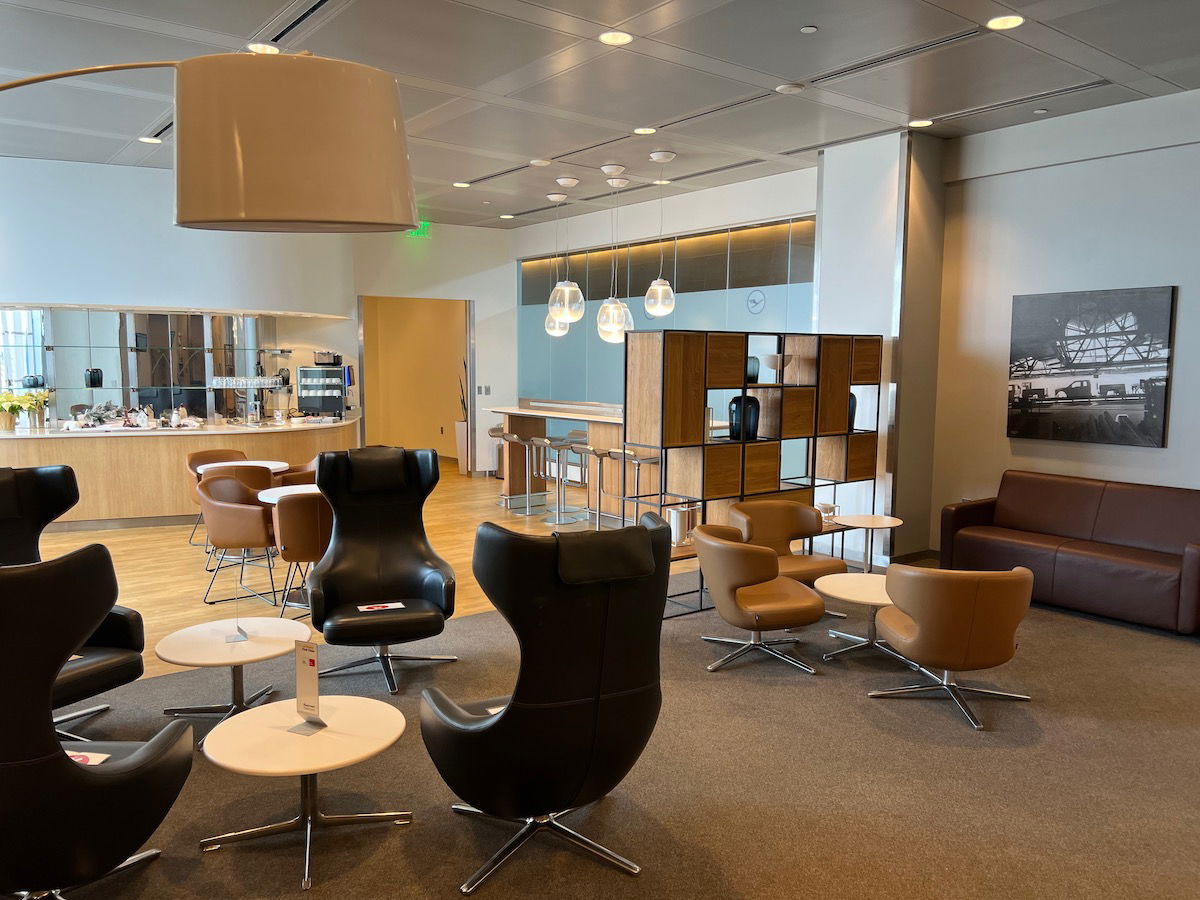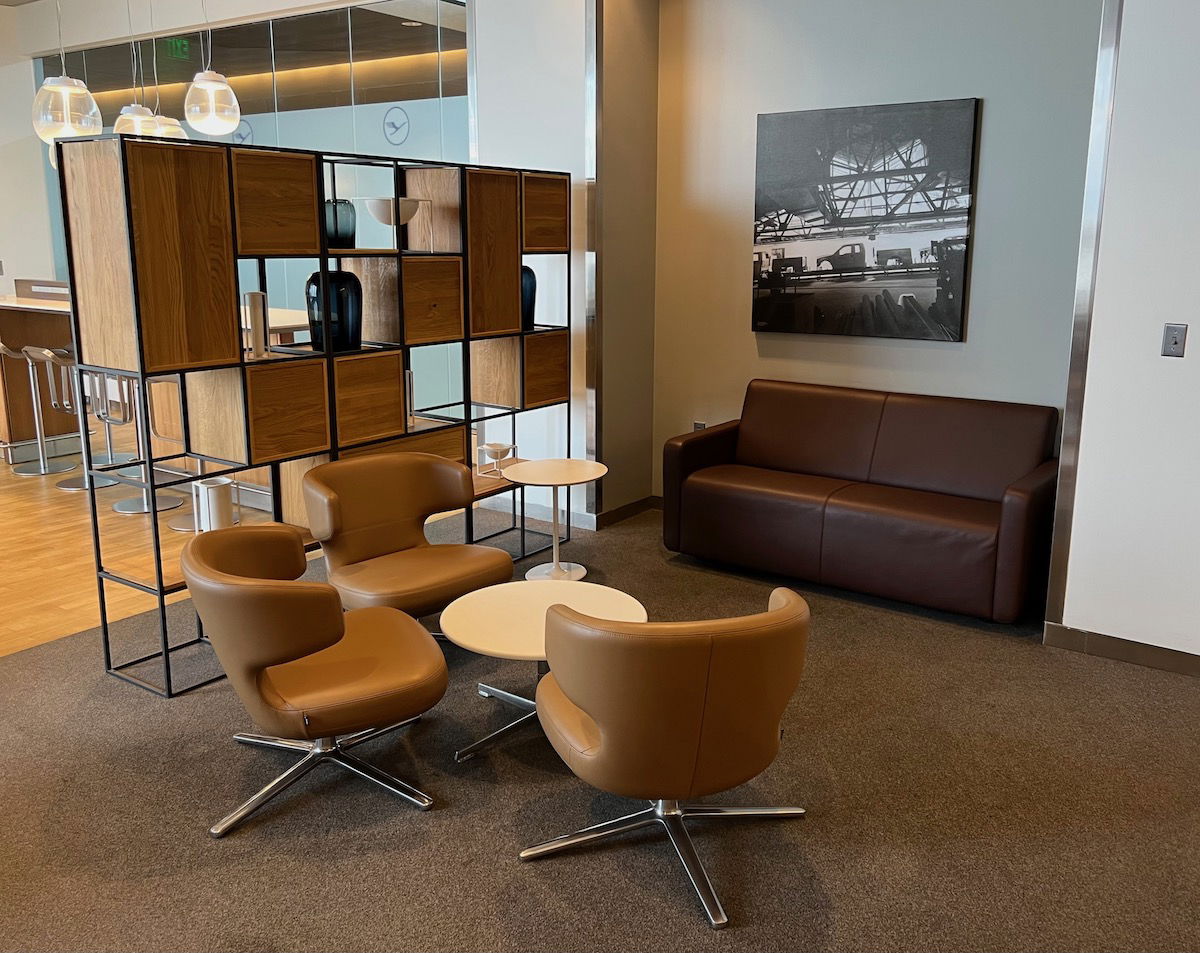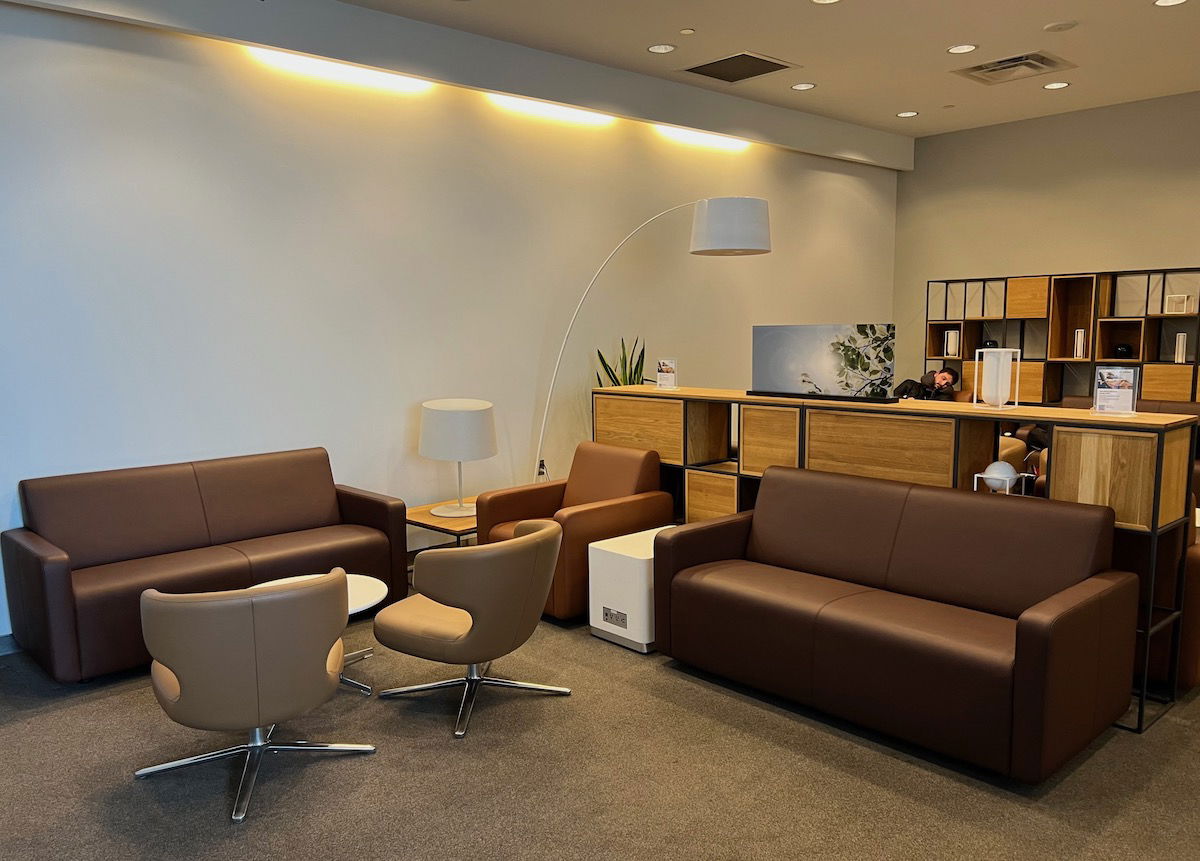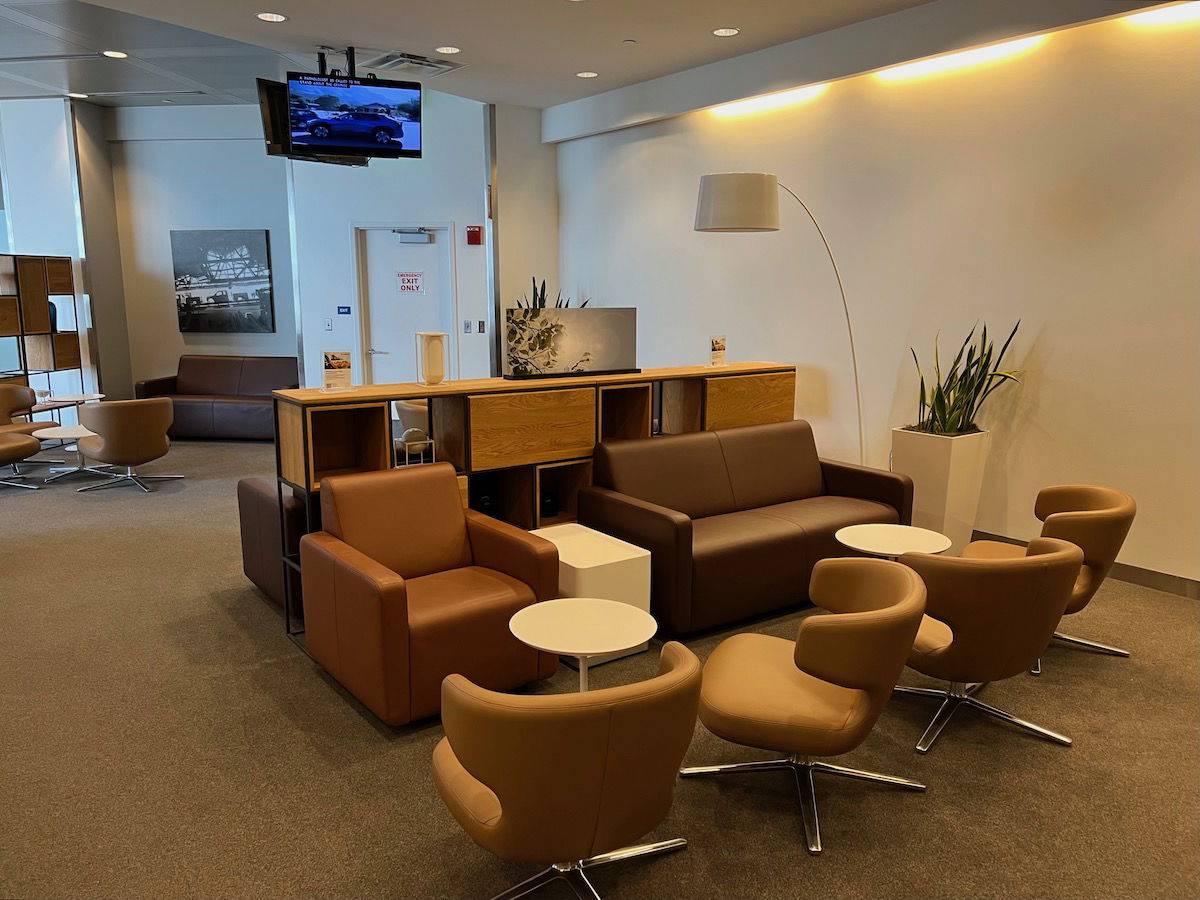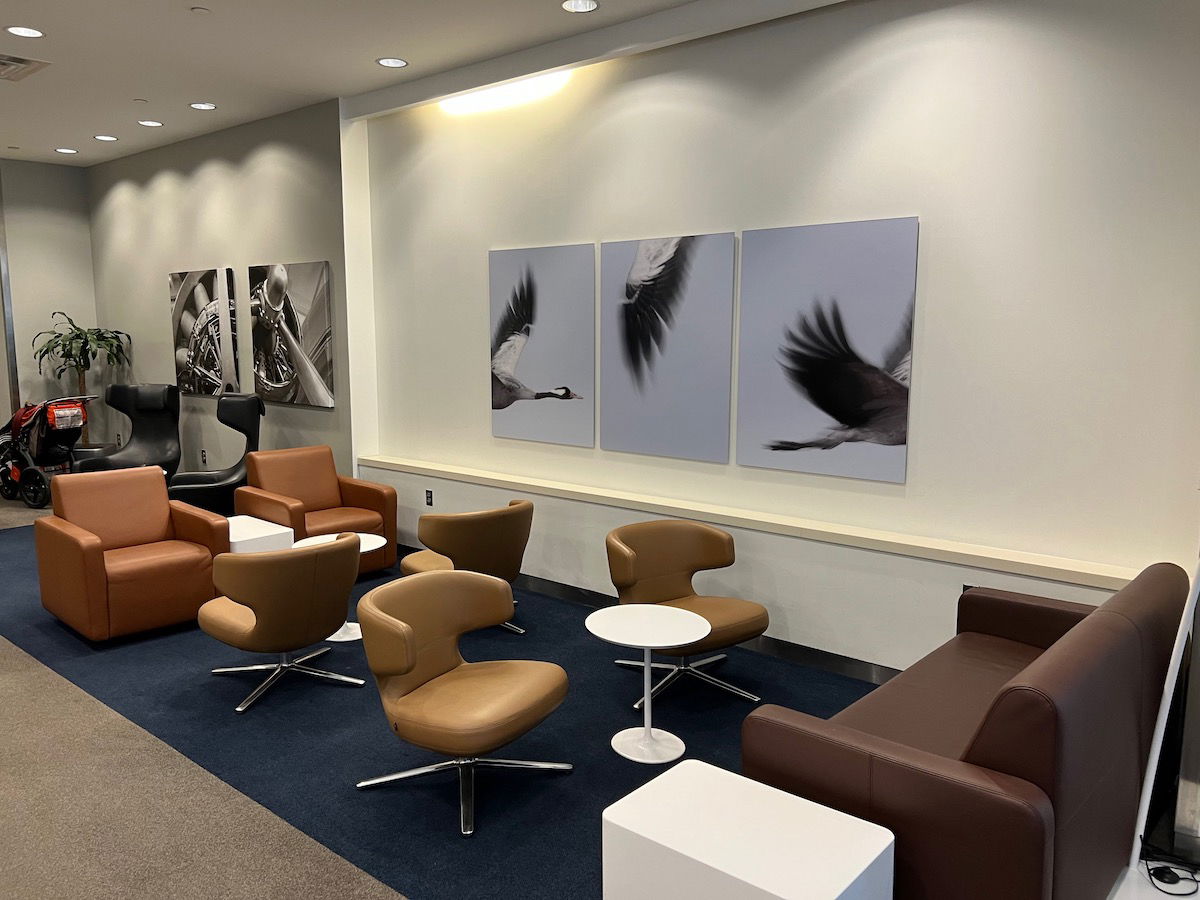 There are a few seats in this area that are reserved for Lufthansa's top-tier HON Circle members, though there's not really anything that makes these seats special.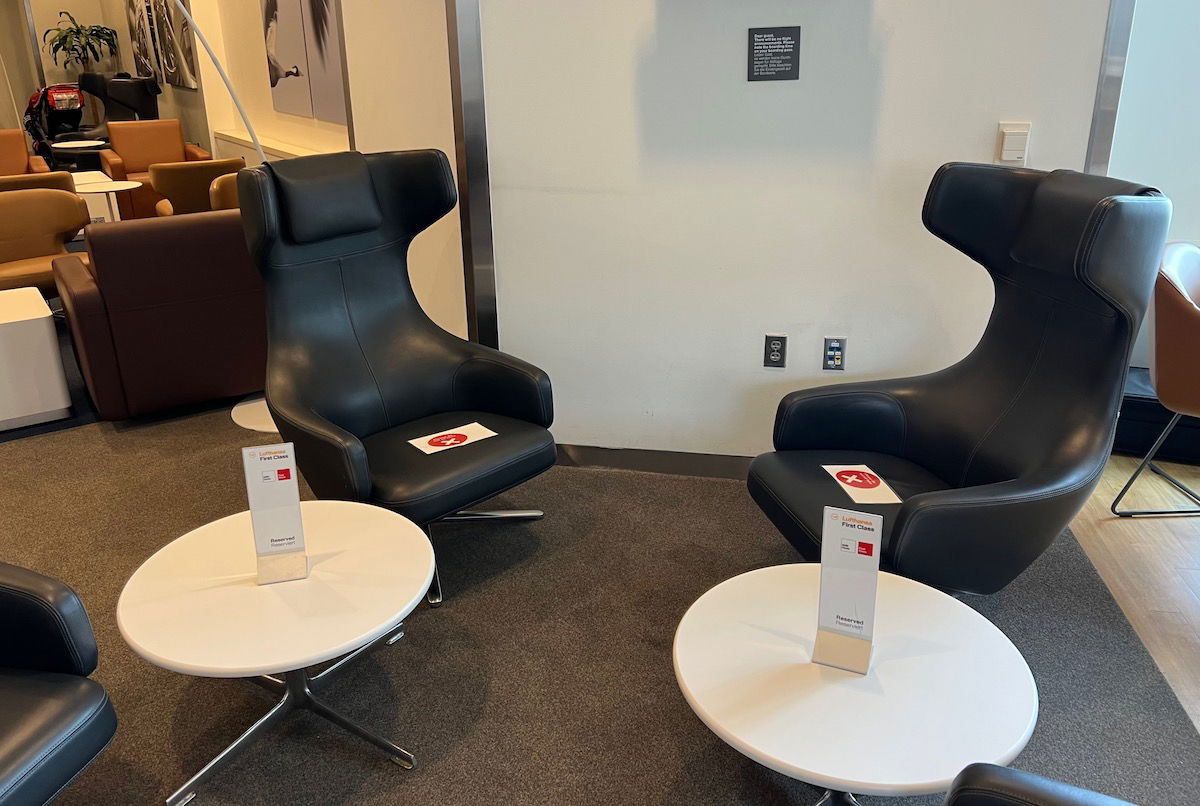 There's a space for a buffet in this part of the lounge, though it's not used anymore, aside from there being a coffee machine. It's otherwise decorated with plants and other festive items.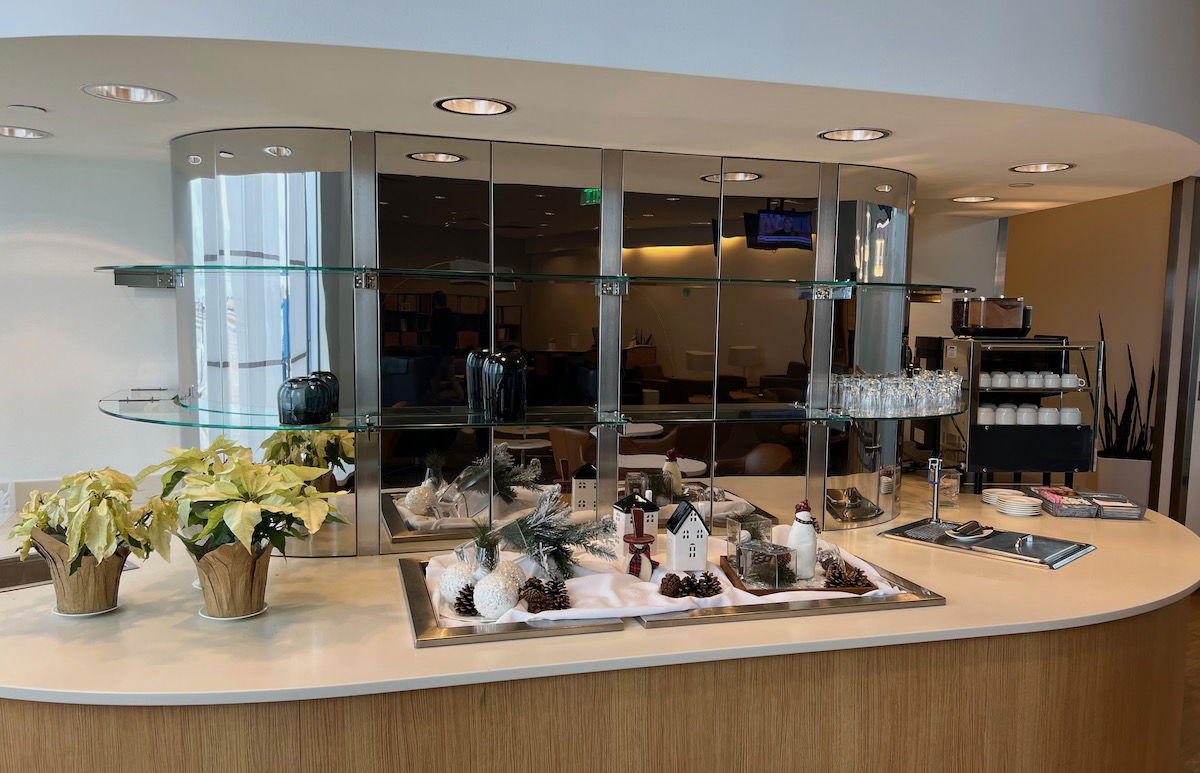 Then the right side of the lounge has a more open layout, with a bunch of dining tables, some high-top seating by the windows, and a communal table in the back.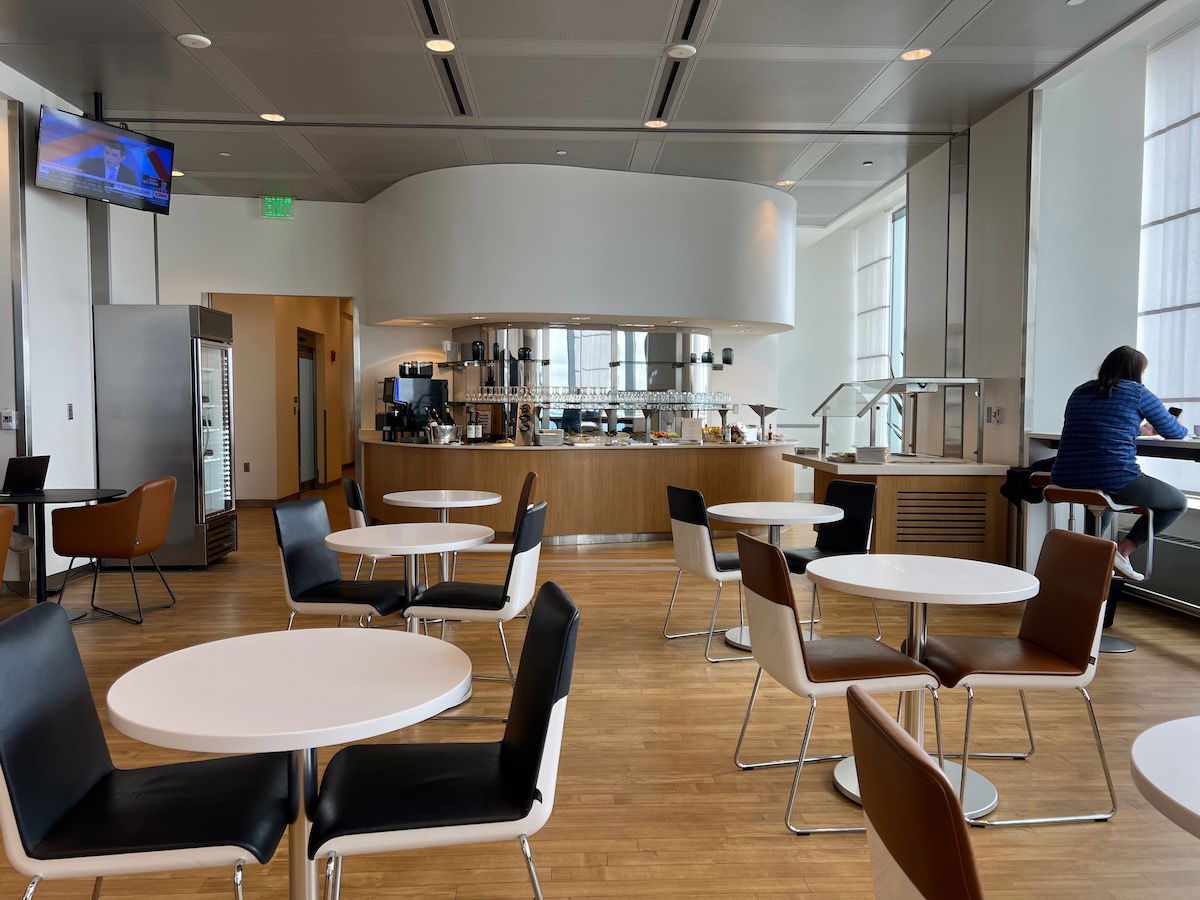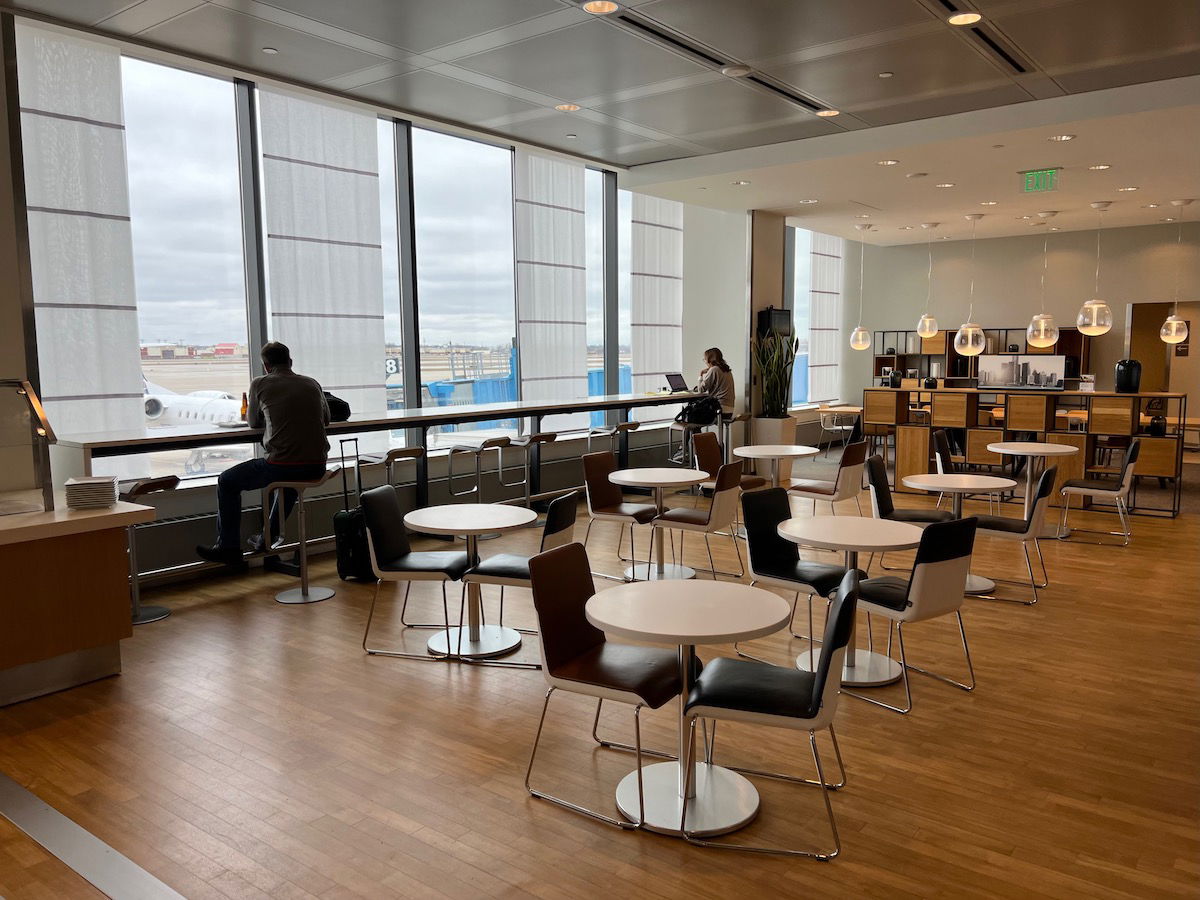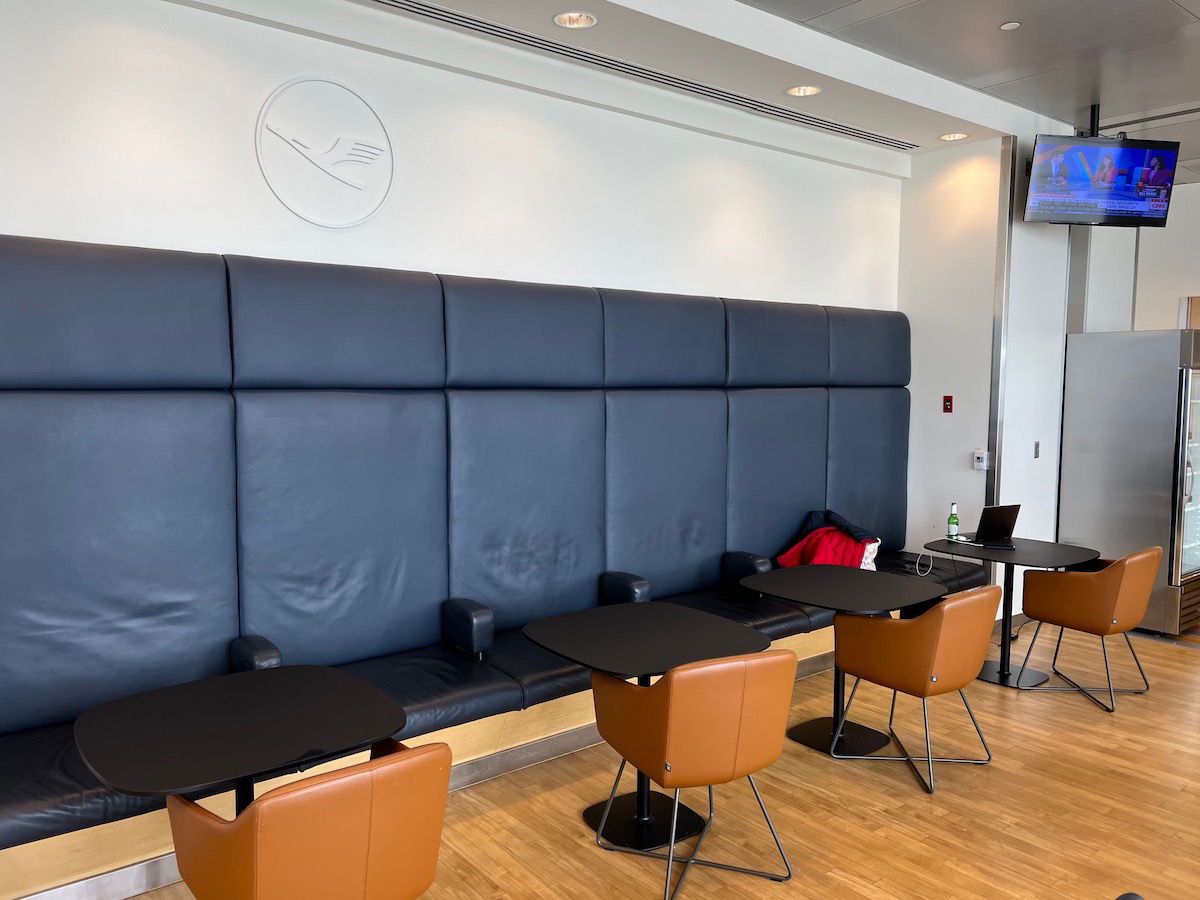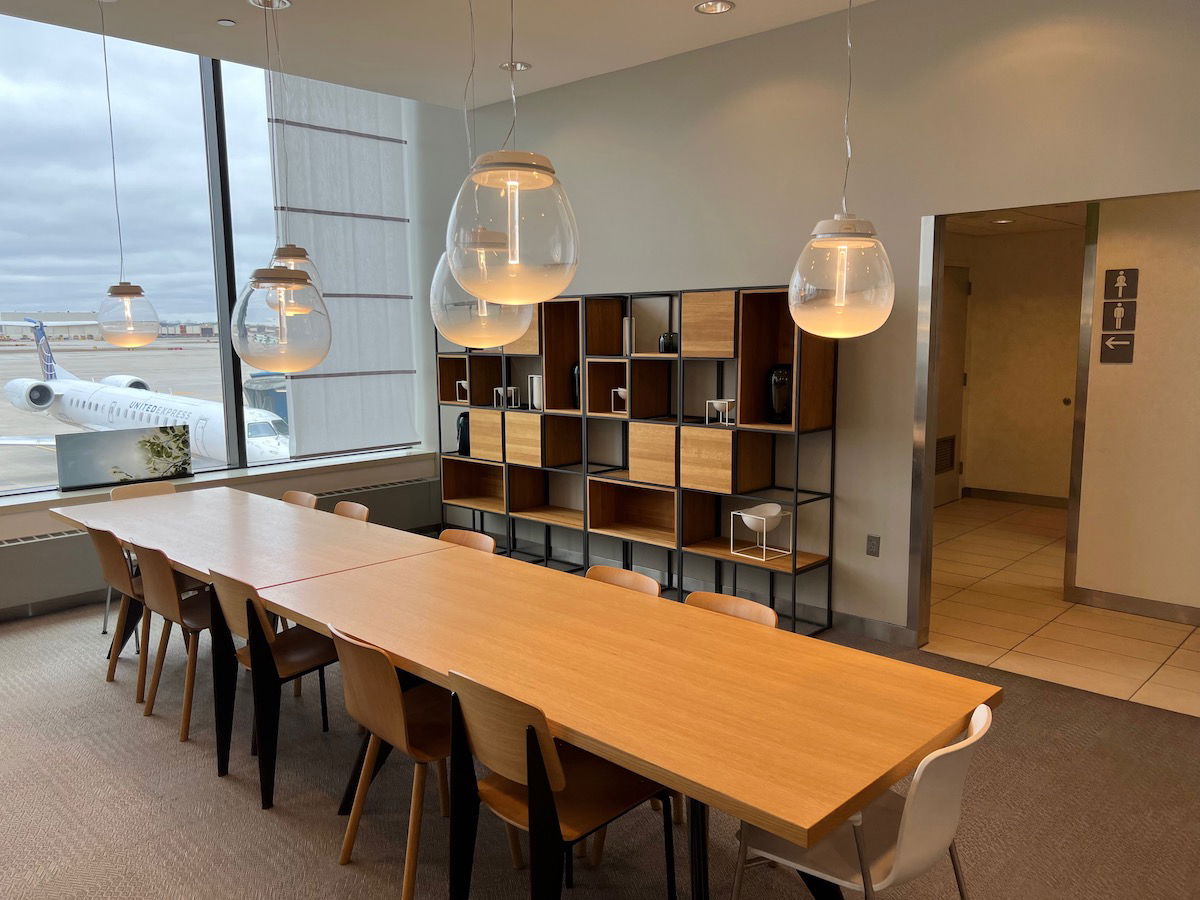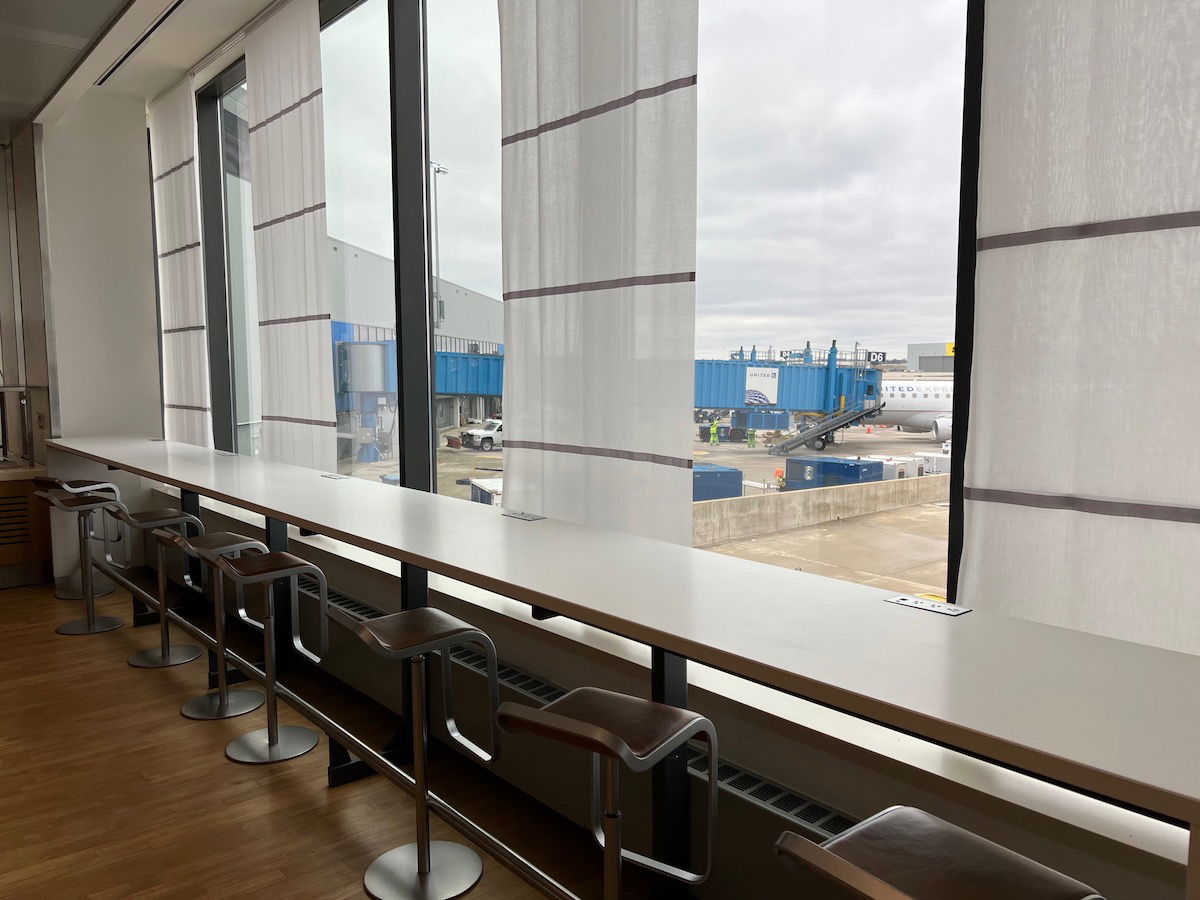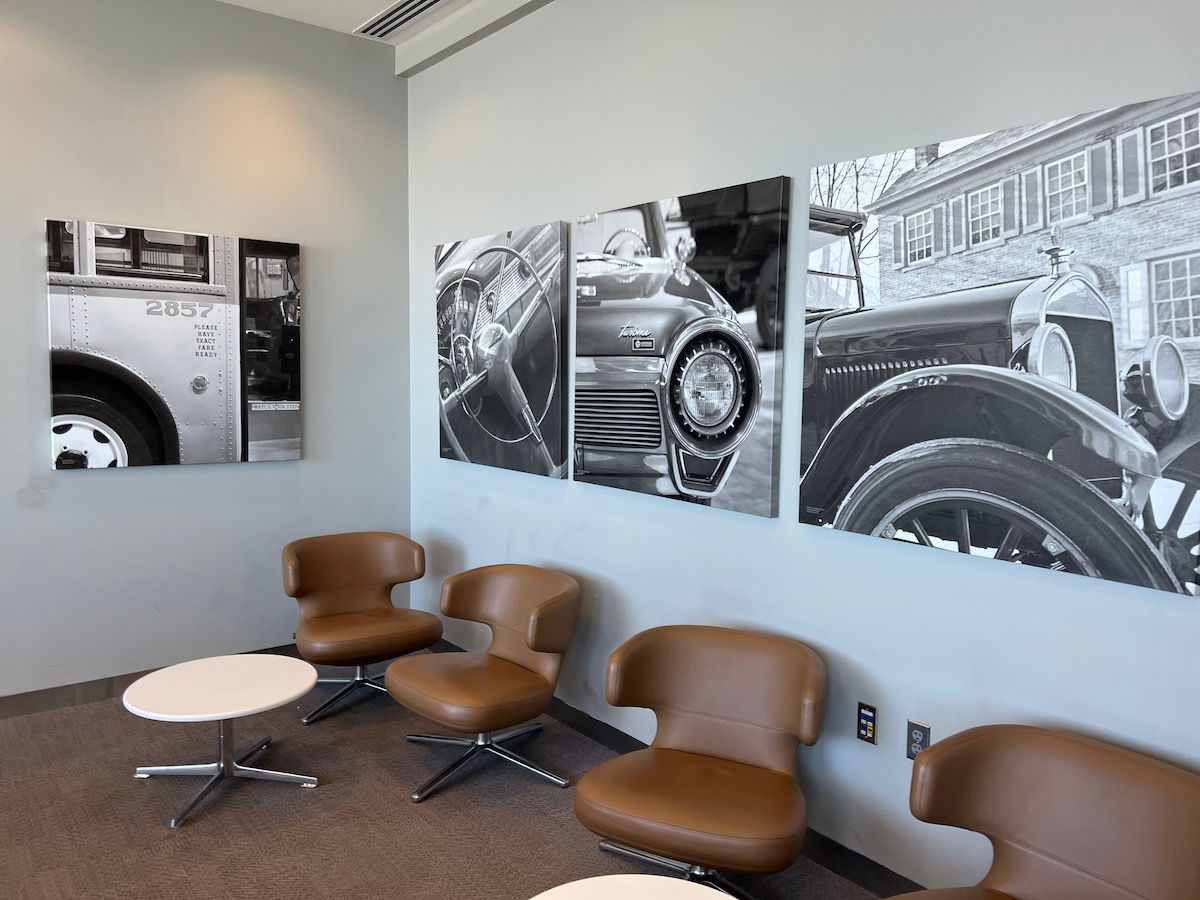 The lounge has great apron views, and in the distance you can even see the runway. The right side of the lounge has a lot more windows than the left side of the lounge, in case that's something you care about.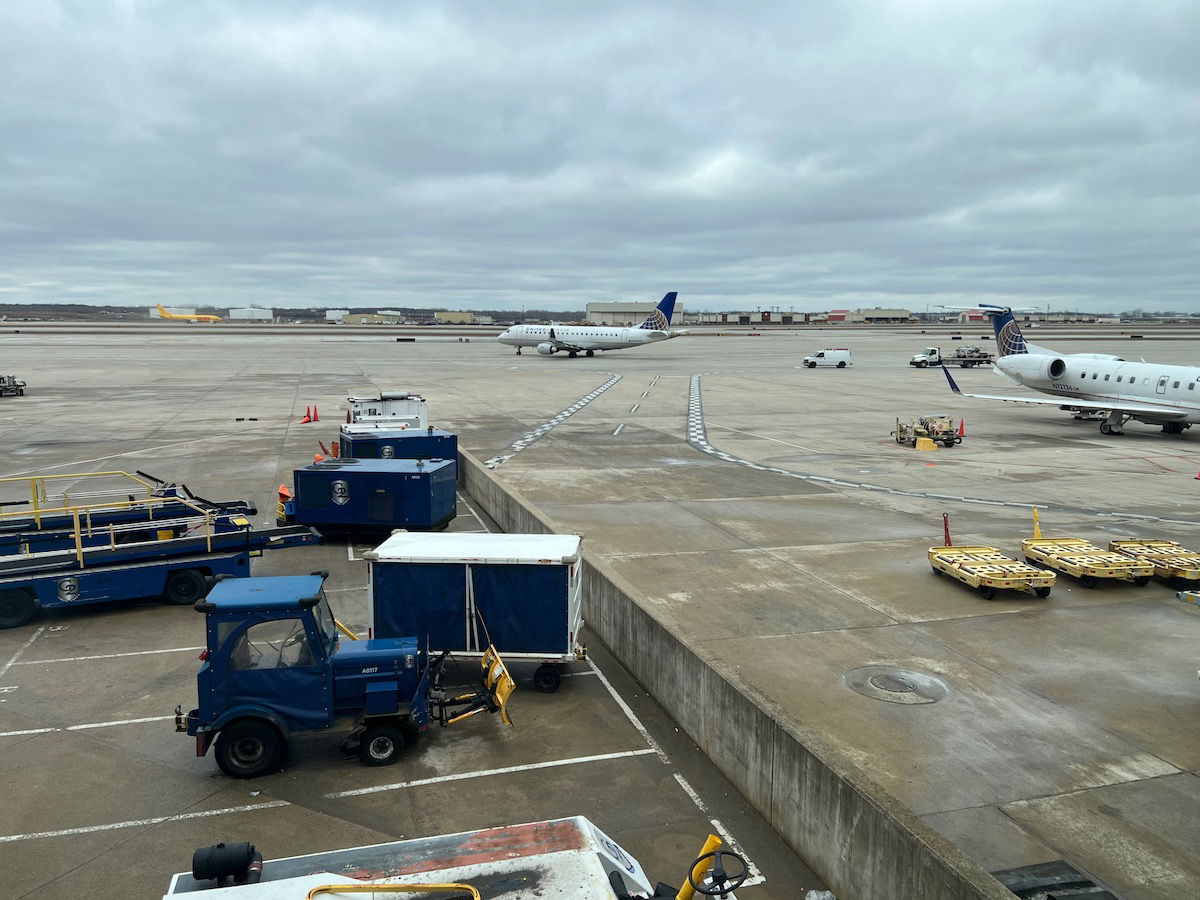 Lufthansa Lounge Detroit food & drinks
The quality of the catering at the Lufthansa Lounge Detroit varies throughout the day, as you'd expect. Specifically, there's a basic food selection throughout the day (for Priority Pass members and United passengers), and then in the hours leading up to the Lufthansa flight, the selection is improved. Food and drinks in the lounge are entirely self serve.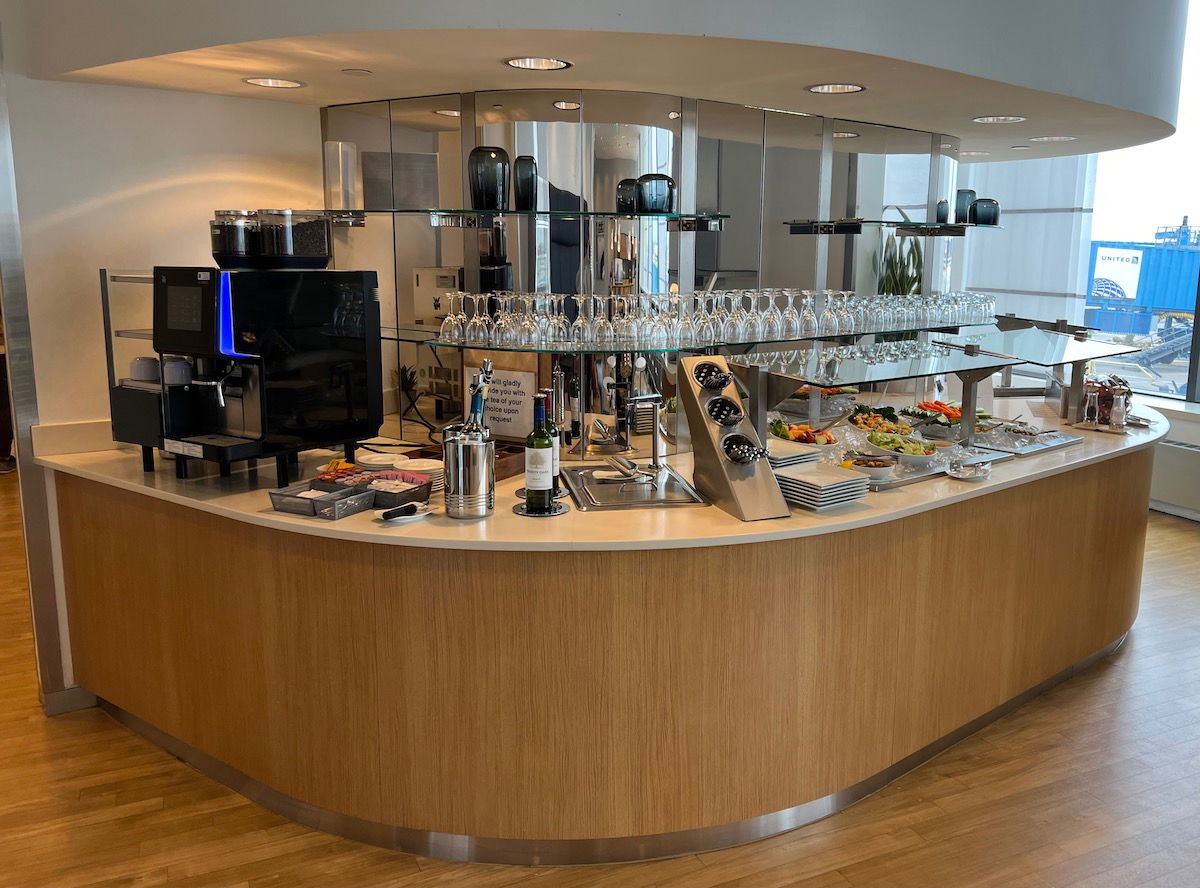 The basic selection food selection included fresh fruit, salad, mozzarella, veggies, packaged chips, and finger sandwiches.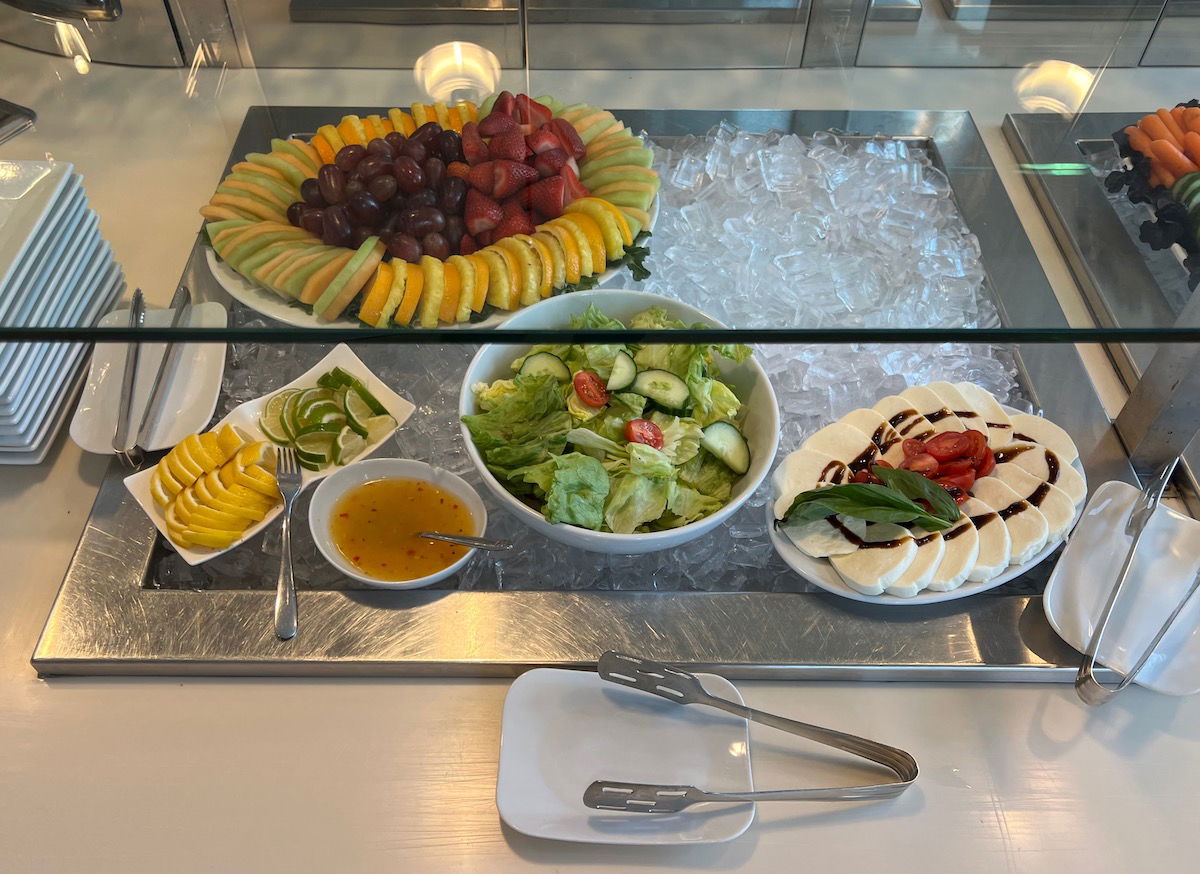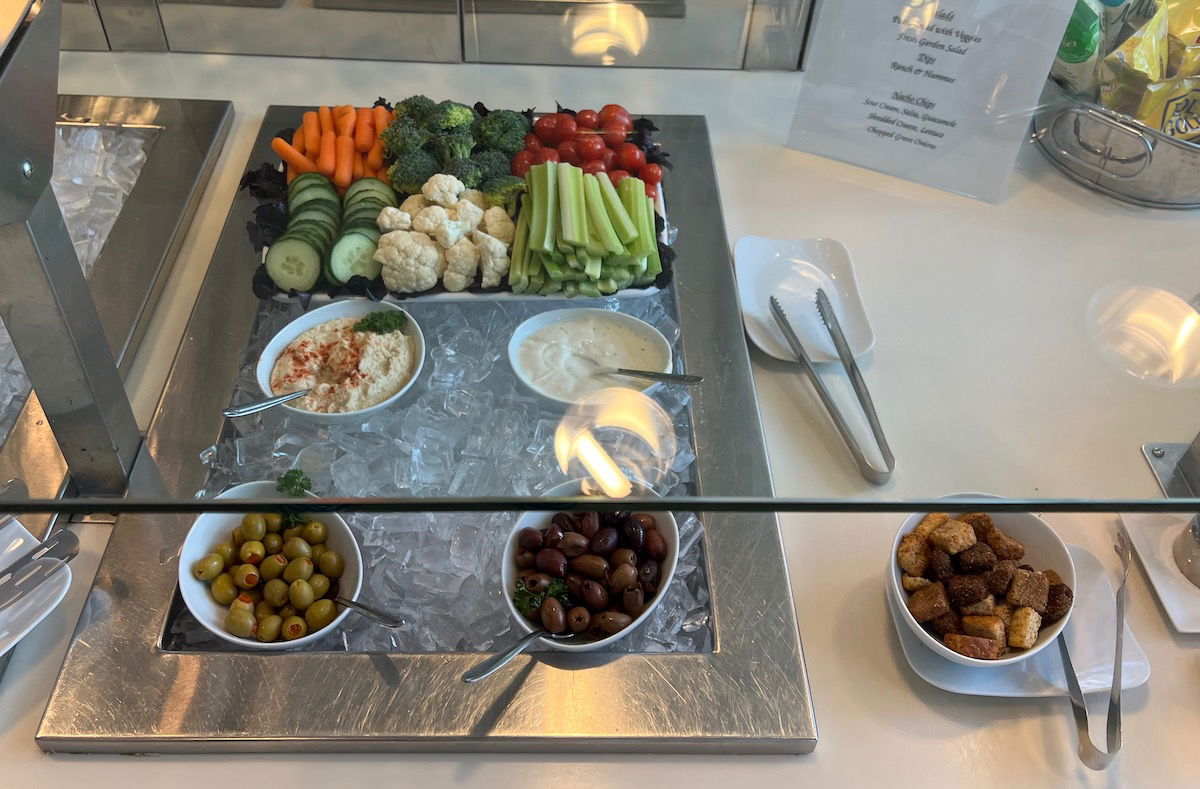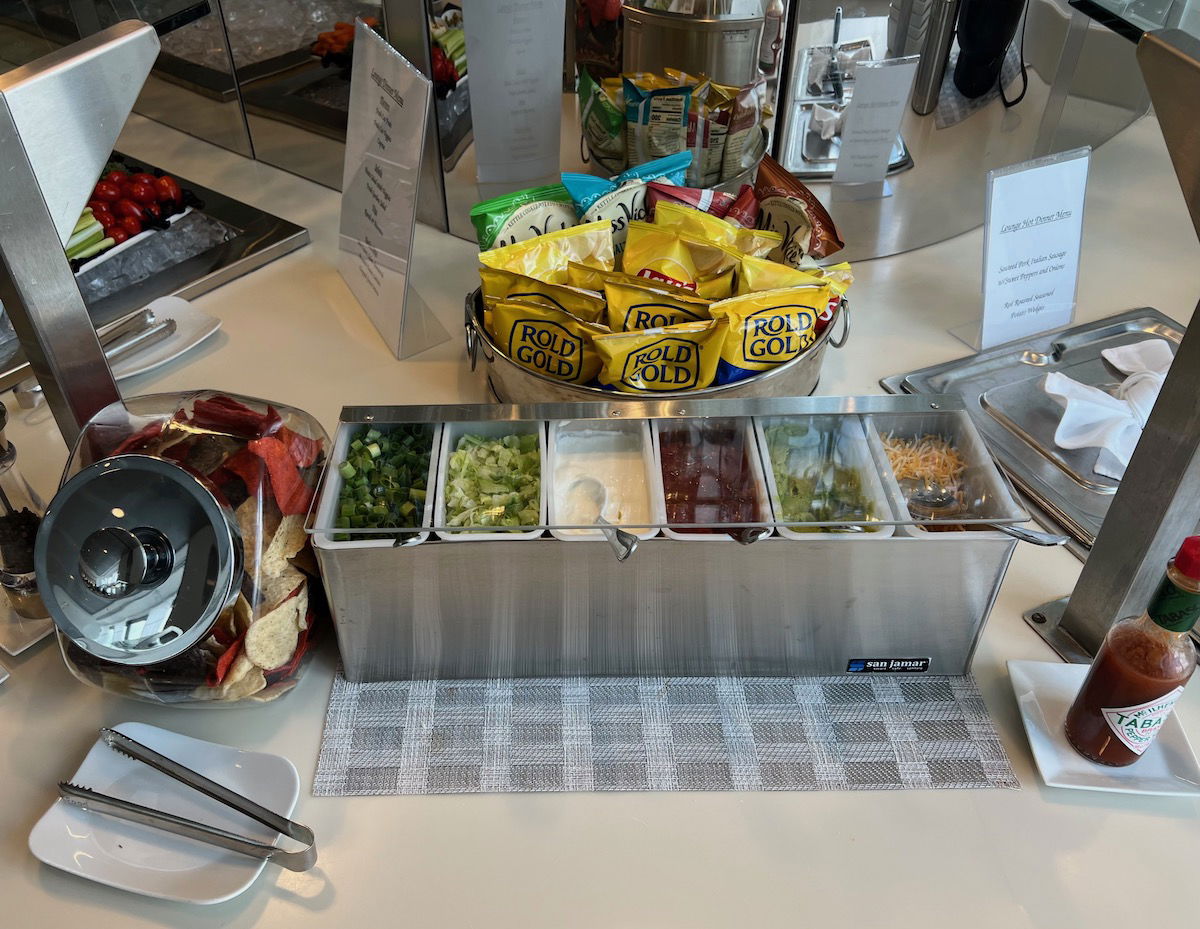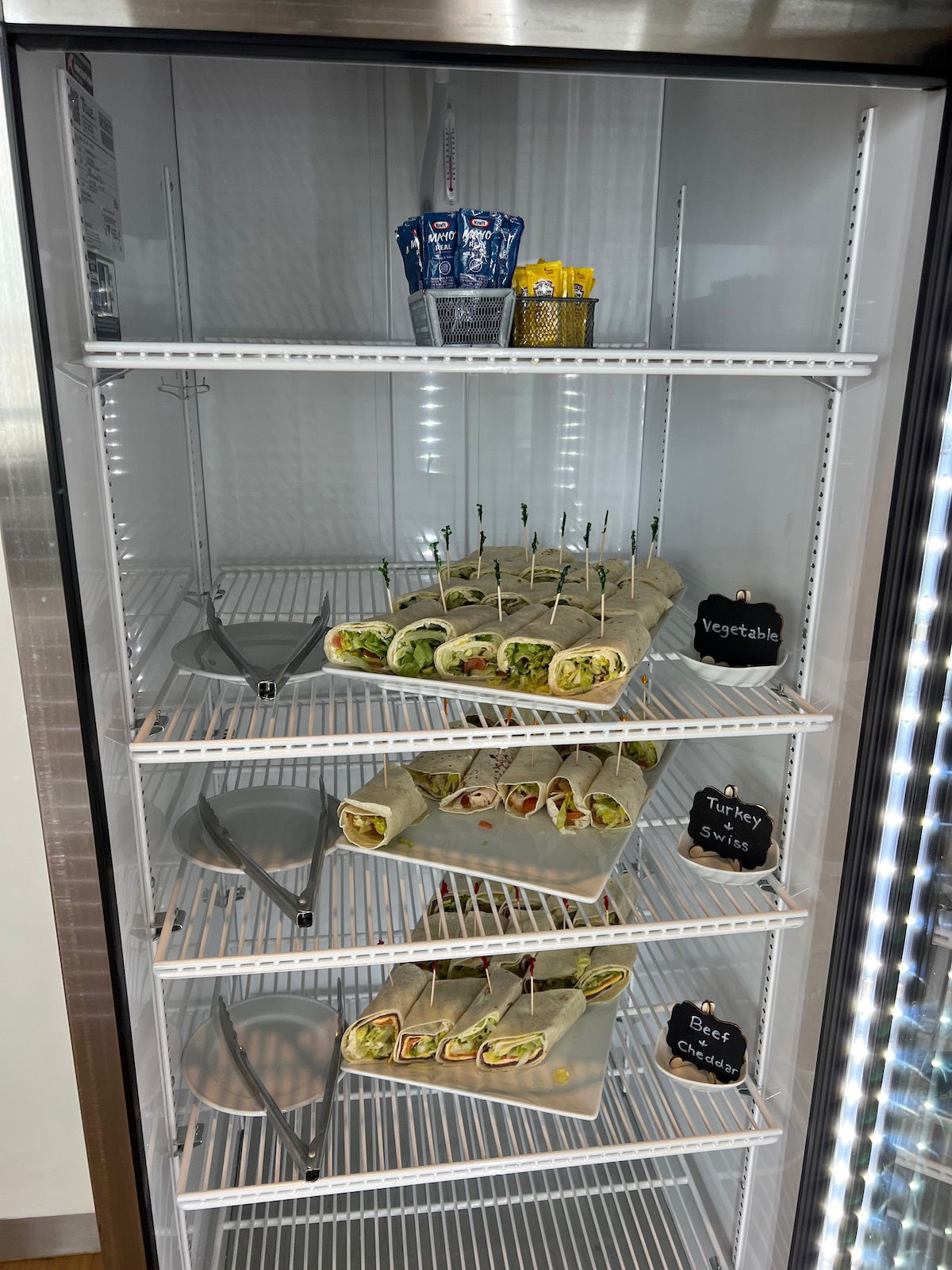 Then prior to the Lufthansa flight, a solid selection of warm food was brought out, including sausages, cheese ravioli, roasted red potatoes, pretzel knots, veggies, and soup.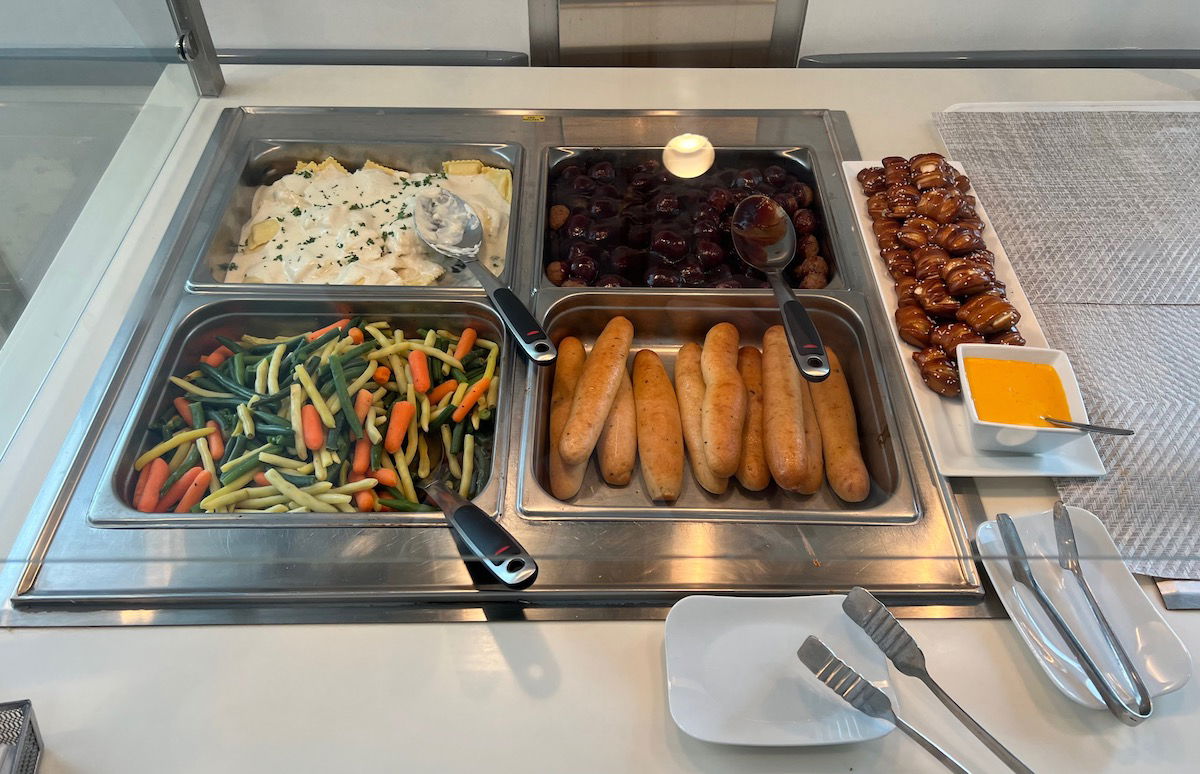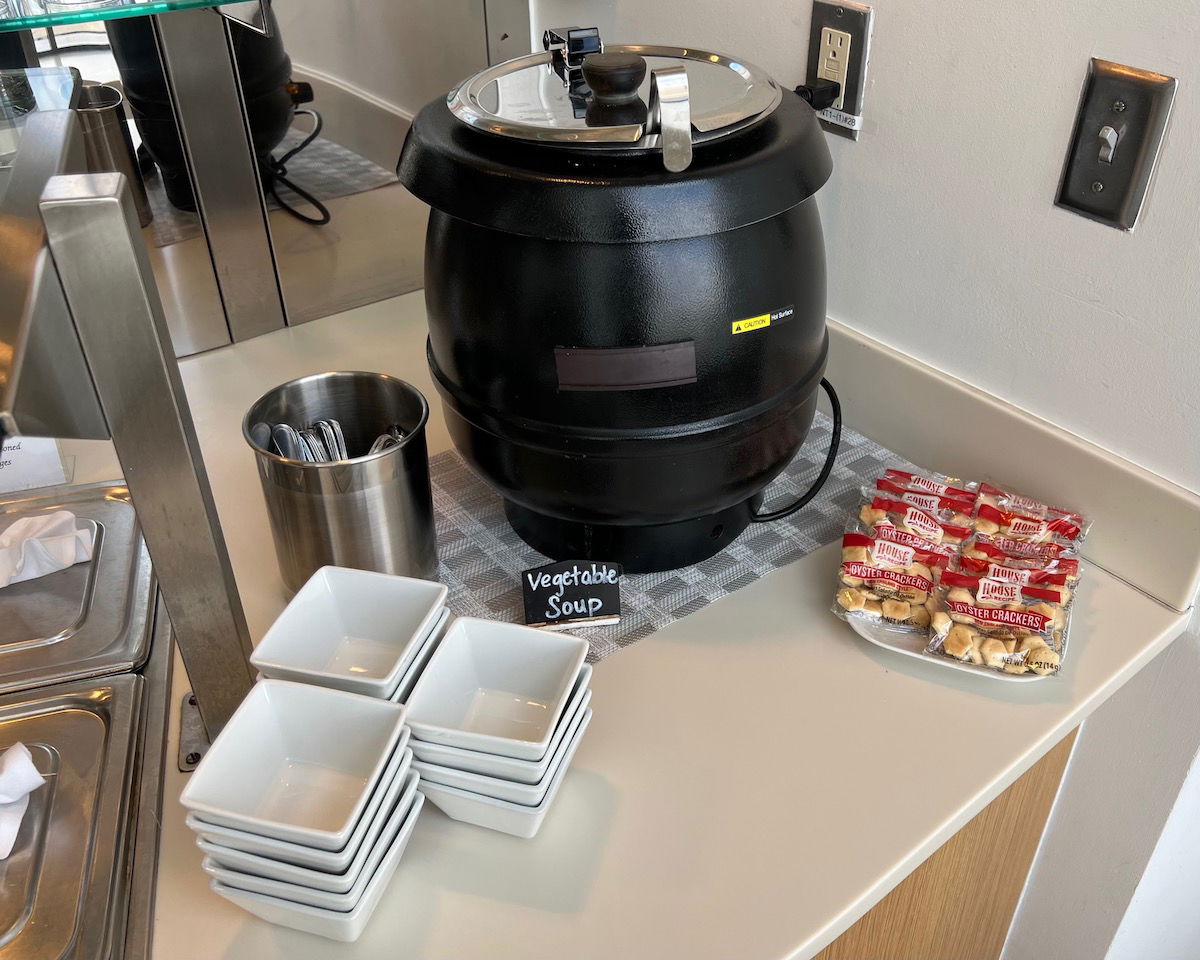 Interestingly there was no dessert, though a couple of hours before the Frankfurt flight's departure, a lounge staff member came around with a tray that had Lindt chocolates and other sweets on it.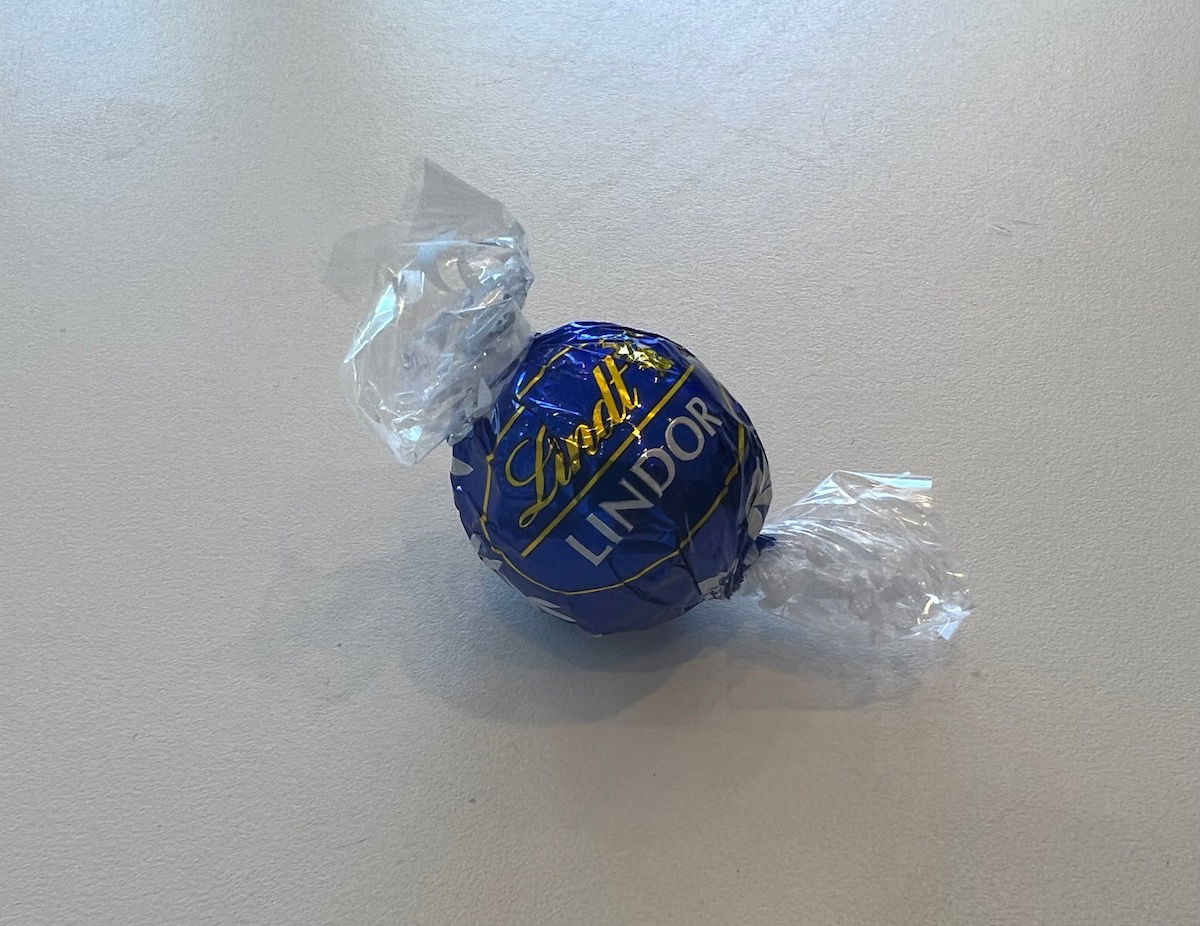 As far as drinks go, there was a selection of red and white wine, a basic selection of liquor, beer, soda, and a coffee machine.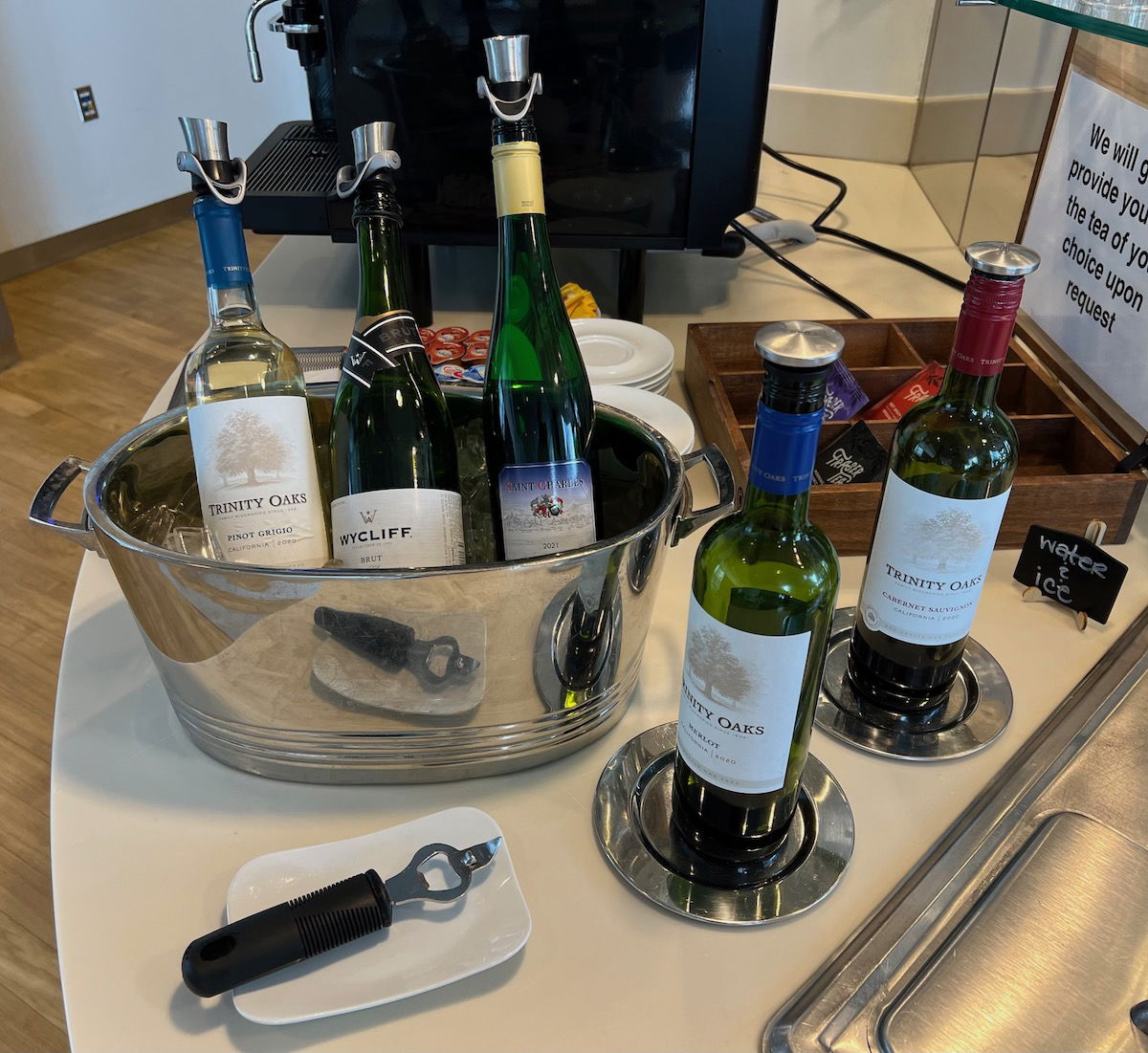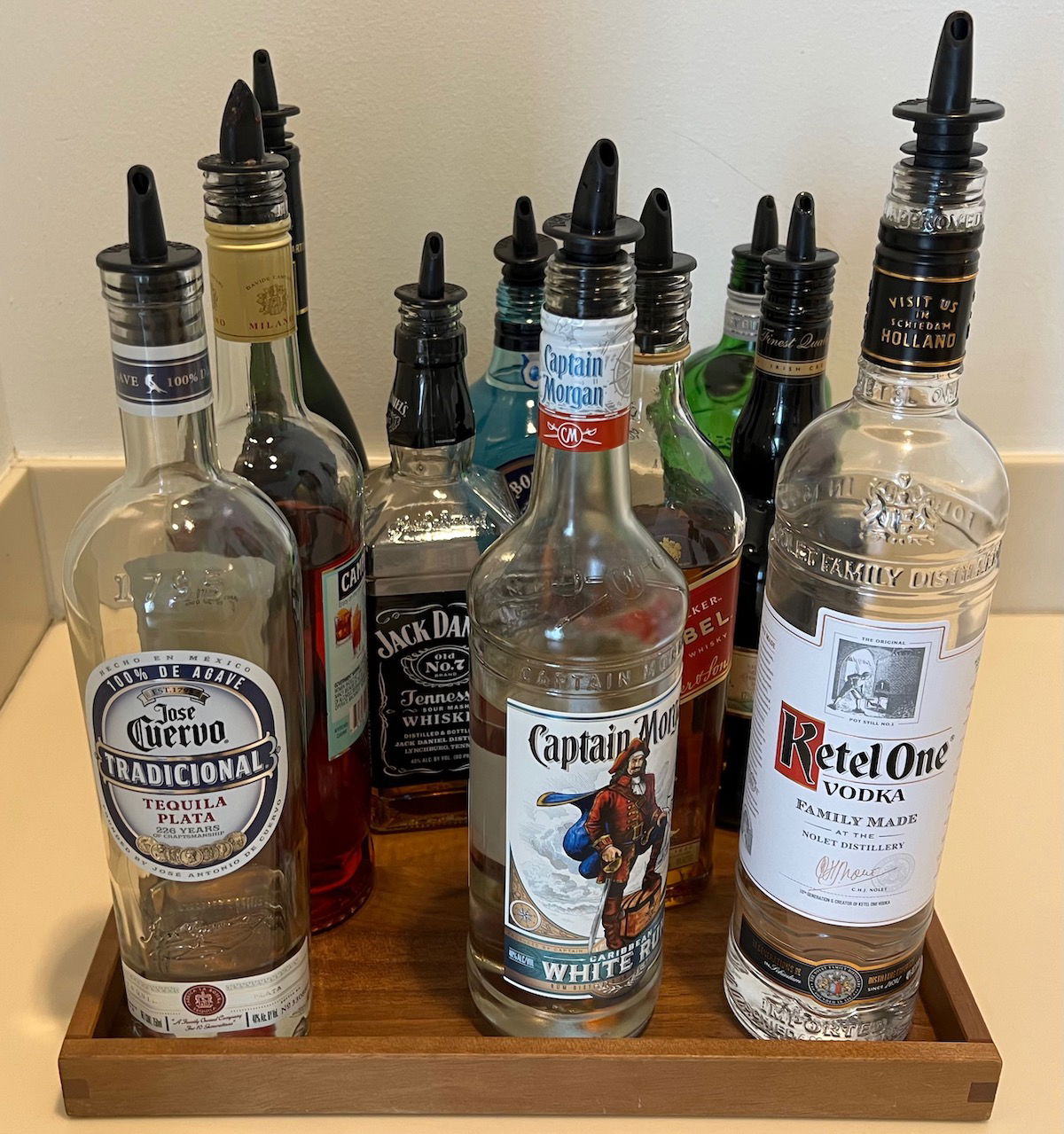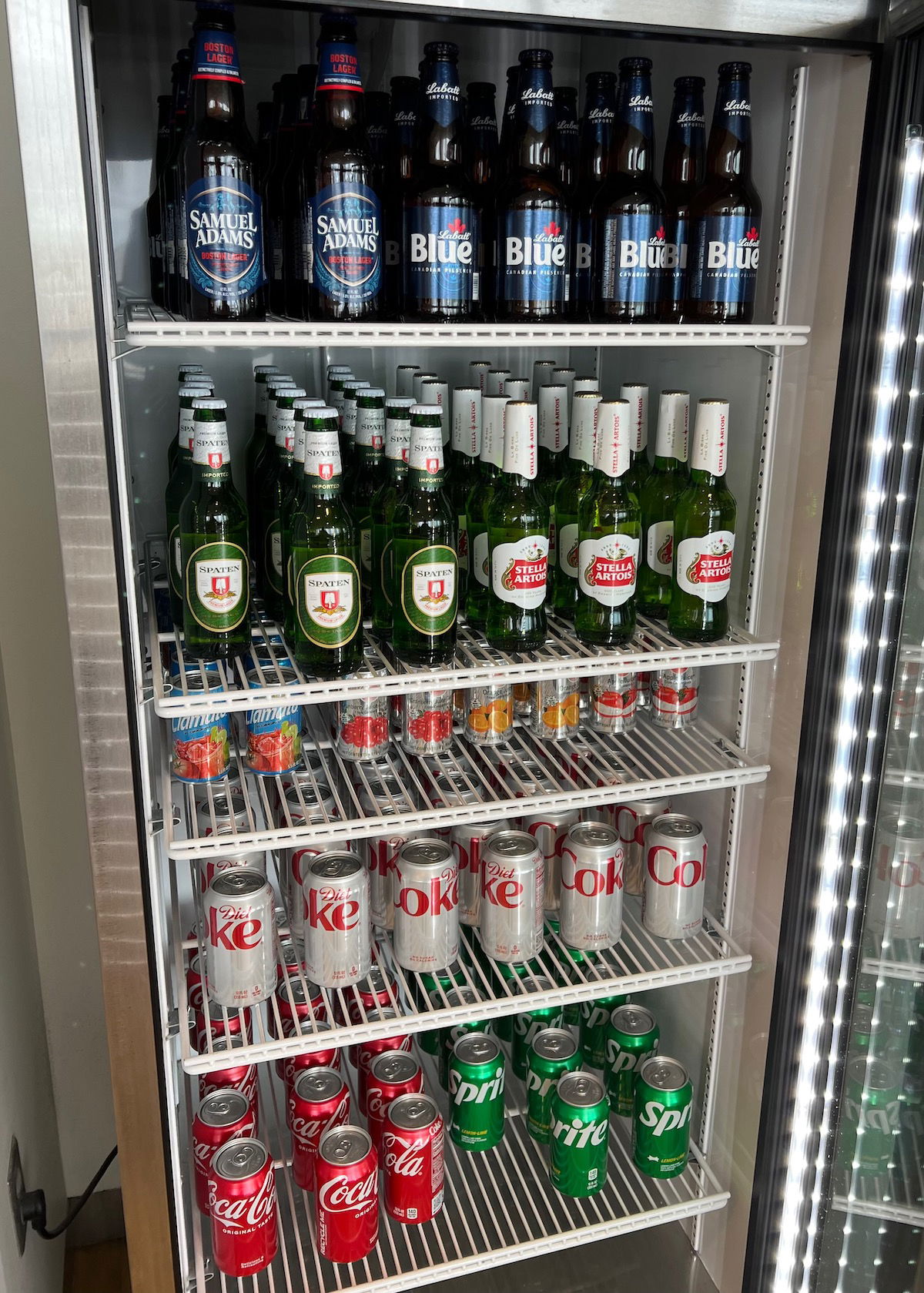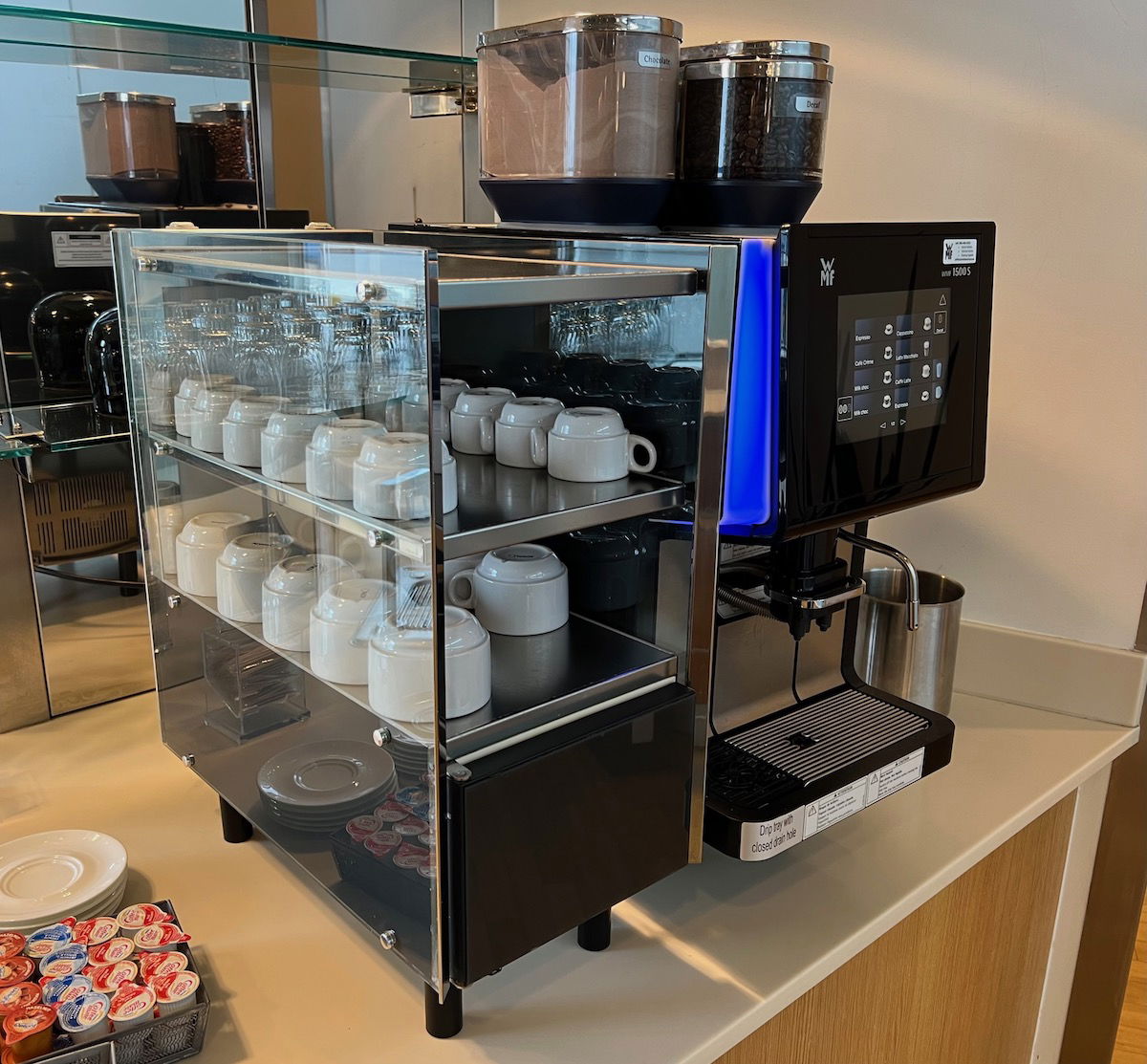 Lufthansa Lounge Detroit bathrooms
The Lufthansa Lounge Detroit has two sets of bathrooms. On each side of the lounge there's a single private men's room and women's room.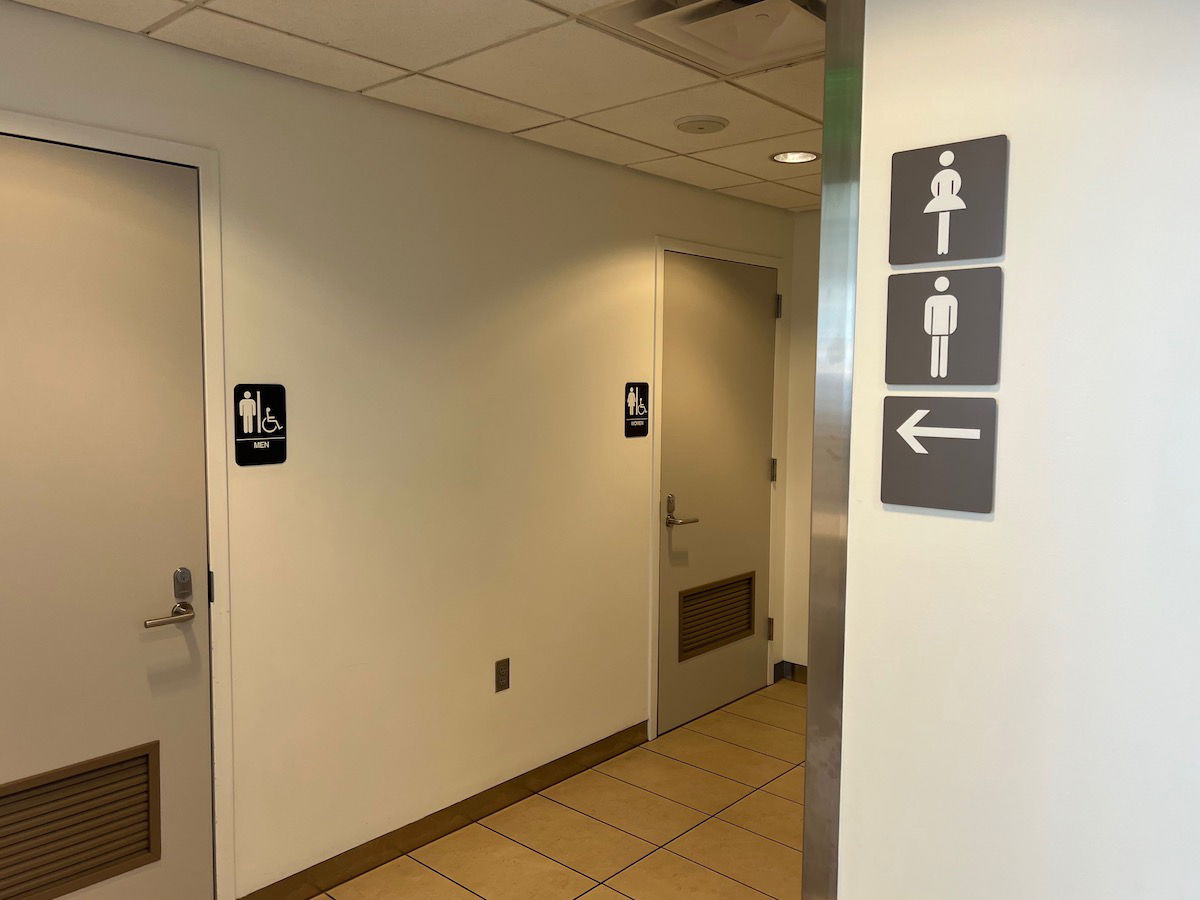 The bathrooms were huge, though not particularly modern. And with just one set of bathrooms on each side, there was sometimes a wait to use the bathroom.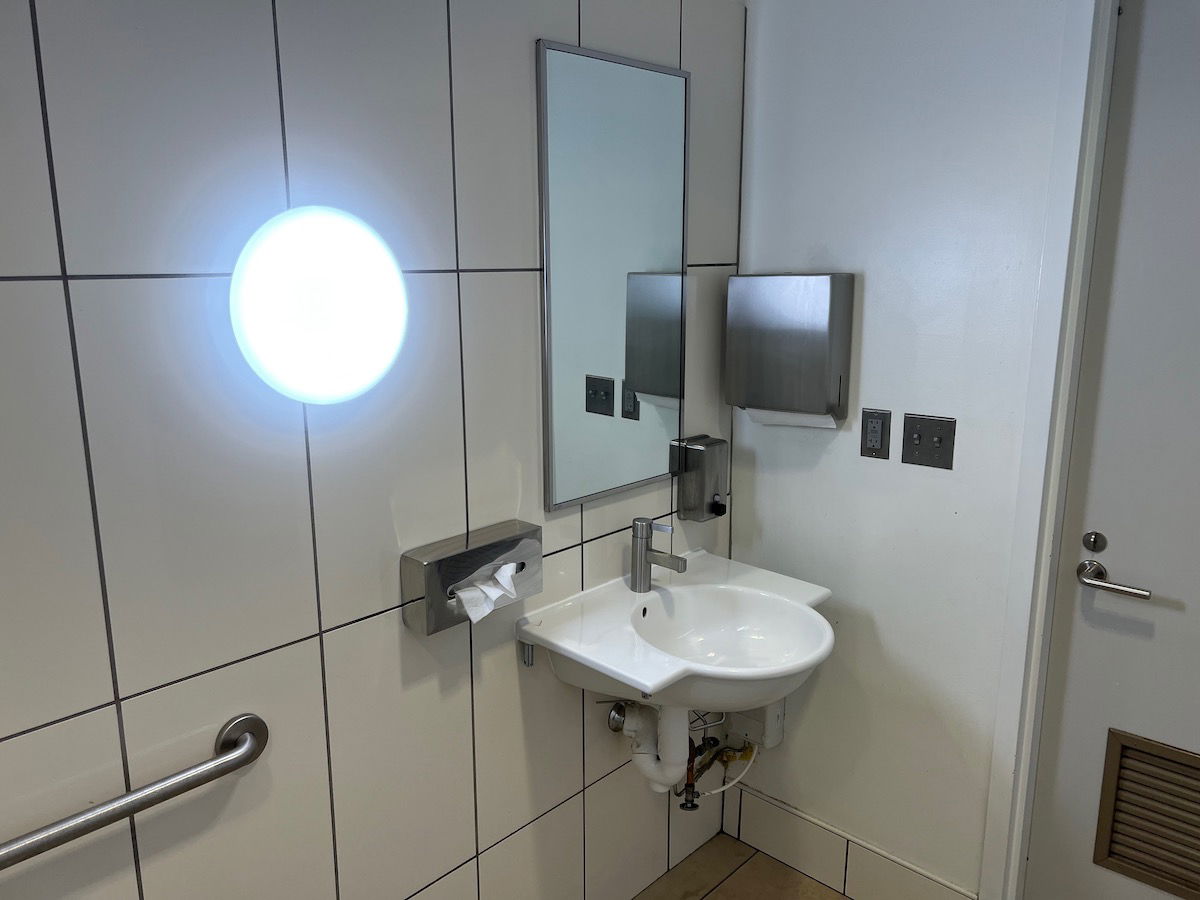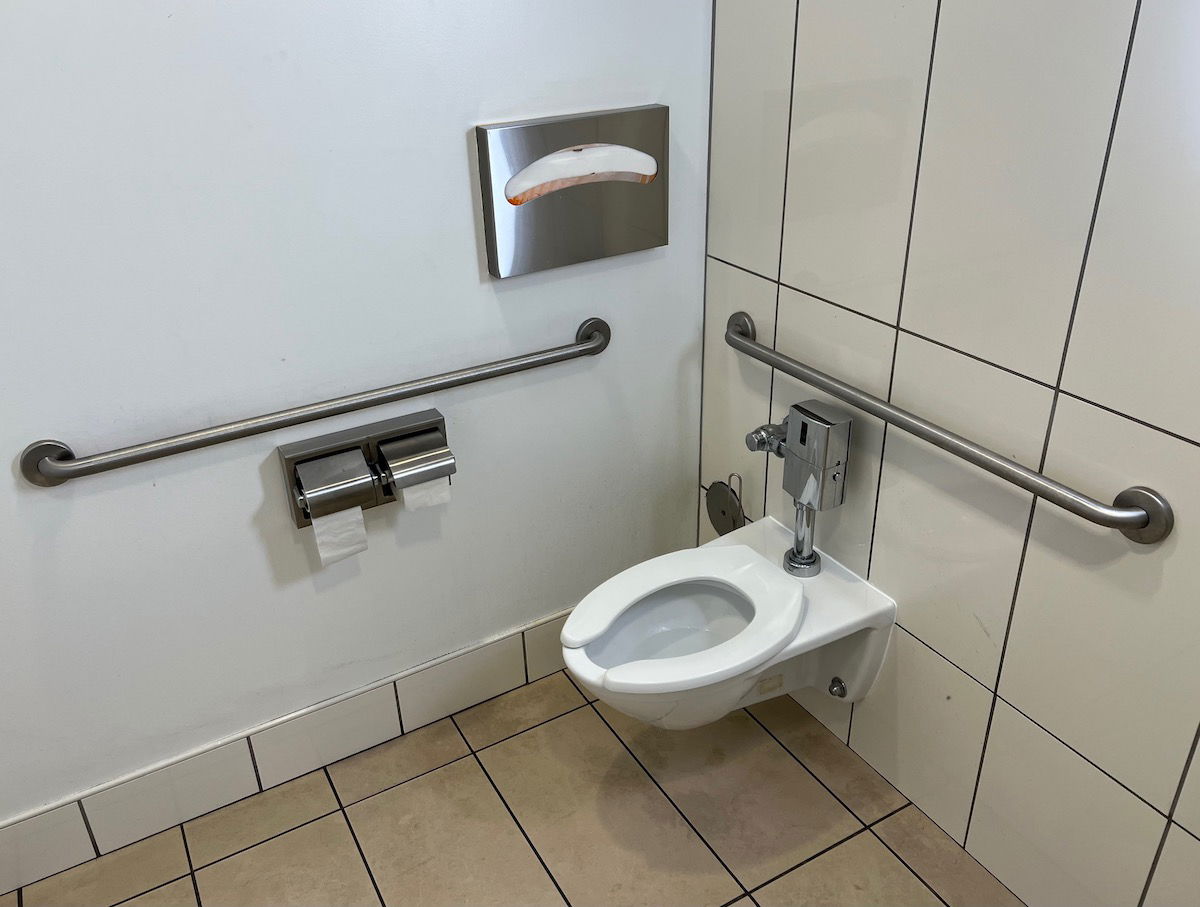 The Lufthansa Lounge Detroit doesn't have showers, unfortunately.
Bottom line
The Lufthansa Lounge Detroit offers lots of natural light, is a good size, and has a pretty good selection of food and drinks. While I wouldn't say it's among the best lounges in the United States, this is an above average Priority Pass lounge, and it's also a treat for premium United passengers to have access to this when traveling exclusively within the United States.
For Lufthansa passengers, this lounge is exactly what you'd expect. Lufthansa is incredibly consistent with its lounge decor and catering, and this is no exception. Perhaps the only difference was that this lounge "only" had pretzel knots, rather than actual pretzels.
What do you make of the Lufthansa Lounge Detroit?