Air France/KLM's FlyingBlue program is a transfer partner of American Express Membership Rewards and Citi ThankYou Rewards, though they've been acting in an alarming way recently.
In some cases they've been canceling the award tickets of people that opened FlyingBlue accounts and transferred points for the purposes of booking award tickets, just because travel is for a different passenger or a different credit card than the account holder's is used.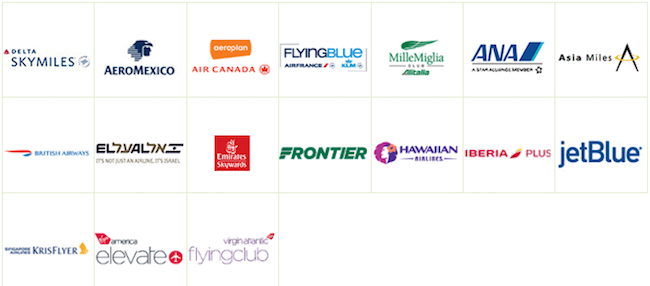 View from the Wing wrote about this a while ago, and shared the bizarre claim that someone in the FlyingBlue fraud department made:
The use of our frequent flyer accounts as boxes opened to transfer miles with our non air partners won't be allowed anymore.
That's right. The person is actually claiming that you can't open a FlyingBlue account for the purposes of transferring points to the account solely to book an award ticket. That's an unbelievable claim, since that's exactly what makes transferable points currencies so valuable.
It looks like it's going beyond that, though, as FlyingBlue is now shutting down frequent flyer accounts for members that are searching for award space without having miles or actually making bookings.
I've received several reports of this from readers, whereby they tried logging into their accounts and received this error message: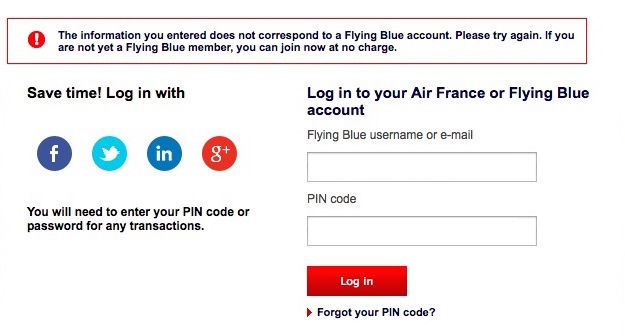 I actually have less of an issue with this, since I think a frequent flyer program is within their rights to restrict people from using their website to search award space if they don't have an intention of booking. That being said, surely there's a better way to restrict that, like requiring some mileage activity to search award space (as ANA does), rather than arbitrarily shutting down accounts.
What's also interesting is that FlyingBlue is very clearly tracking IP addresses, as one reader reported having their account shut down, and then signing up with a different name, but then being shut down again a few days later. That suggests to me that they're tracking IPs.
Bottom line
Hopefully there's a resolution to FlyingBlue's ridiculousness soon, but in the meantime I'd try to do the following when transferring points to FlyingBlue for the purposes of booking award tickets:
Avoid using a different credit card than the account holder when redeeming FlyingBlue miles
Avoid booking travel for people other than the FlyingBlue account holder
Avoid doing too many award searches from one IP/the same FlyingBlue account
Have you experienced any issues with your FlyingBlue account?