Hello from Washington DC! I'm here this weekend for Frequent Traveler University and am really enjoying meeting so many of you.
Were you able to take advantage of the great deals this week? Between Black Friday, Small Business Saturday, and Cyber Monday there were quite a few travel bargains to be had!
---
Featured Stories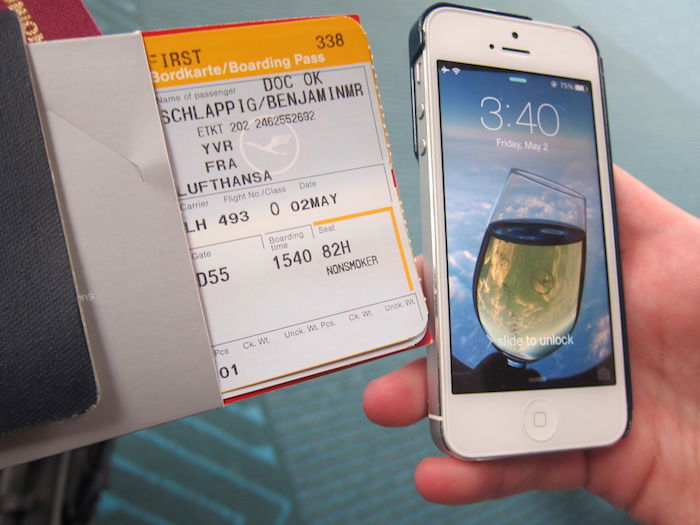 While I of course understand the need for airport security, I've never been a fan of security theater. There's speculation that all electronics might be banned this winter as a response to a "specific threat."
What do you think? Would this impact your travel plans? Is this even enforceable? Great discussion in the comments of this post!
---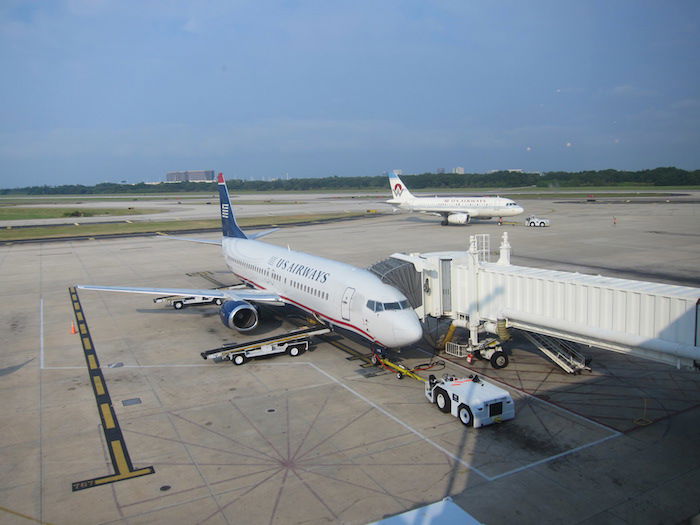 If you're looking for a quick way to achieve top-tier status in a North American airline program, now is the time to look at a US Airways Preferred challenge.
Not only will you earn status through 2016, but if you time it right you'll get a jumpstart on the miles you need to requalify as well.
---
The American Express Premier Rewards Gold offers 3x spending on airfare, and has been my go-to card for all airline expenses for years.
With the elimination of the threshold bonus, and the added benefits now being offered by some other cards, is this card still worth using?
---

TIPS: Earning Miles & Promos
Earn 5,000 Southwest Points For Referring A Friend
Increased 50,000 Mile Bonus On US Airways Mastercard
Amex PRG Card Still Worth It For Airfare Spend?
Silvercar Offering Free Gifts With Rentals For The Holidays
British Airways Visa 10% Discount Extended Through 2015
Buy Delta MQMs For 2015 SkyMiles Status
Amex Small Business Saturday Credits Posting
American & US Airways Buy Miles Promos Extended
Hyatt Offered Me 1,000 Free Gold Passport Points
Club Carlson Cyber Monday Points Sale Live
LifeMiles 125% Cyber Monday Buy Miles Bonus
Today Only: Best Western Free $25 Travel Card
Amazing Deal: Nearly Free Hotel Stays Via Orbitz
Last Call: 50,000+ Southwest Points
Club Carlson Cyber Monday 100% Bonus On Purchased Points
How Did You Do On Small Business Saturday?
TRICKS: Redeeming Miles
Save Miles! United Partner Flights Pricing At Discounted Rates
Alaska Blocking Emirates Award Space?
How To Use Miles On Flights To Tahiti
Miles And Points For Infrequent Flyers
Up To 40% Off Virgin America Flights Through 9AM PT Today
Great Time To Start US Airways Challenge
British Airways Trials New Avios Upgrade Scheme
TRAVEL With Lucky
Who Is Coming To Frequent Traveler University DC?
Do You Give Honest Feedback When Checking Out Of Hotels?
My First Trip Of 2015: International First Class For $1,500
The Best Airline Boarding Music?
Are You A Winner?
REVIEWS & Trip Reports
Review: Lufthansa Senator Lounge Frankfurt Airport FRA
Review: Air Canada Maple Leaf Lounge Frankfurt Airport FRA
Review: Element Frankfurt Airport
Review: Singapore Airlines Suites Class A380 New York To Frankfurt
NEWS & Updates
Air Canada's Holiday Video — Free Tickets To Canada
Qatar Airways Double Daily A350s To Frankfurt Starting February 16, 2015
Etihad A380 First Class Apartment Award Space
Alaska Selling Extra Legroom Seats Starting In 2015
You're More Likely To Buy Food On A Plane If…
Could Electronics Soon Be Banned From Flights?
Fight Breaks Out On Russian Flight
Fifty Shades Of Grey Hotel Package
Travis' SE Asian Adventure: Cleared For Takeoff!
La Compagnie To Fly Newark To London Starting March 2015
Qatar Airways A350 Inaugural Flight To Frankfurt January 15
Emirates Spends 500 Million Dollars On Wine Program
2014 WestJet Christmas Miracle Video
American Airlines Updates Airport Photography Policy
American Reveals New Employee Uniforms
Oneworld Adds Baggage Benefits For Sapphire & Emerald Members
Oman Air Introduces New (Worse) Business Class Product
Gogo Introduces Global Unlimited Plan
This American Flight Attendant Can Sing
Flight Attendant Tells Passengers Not To Videotape
---
I plan to start posting the trip report for my dad's birthday trip next week, so stay tuned!
Thanks as always for reading, and hope everyone is having a great weekend.