File this under "signs you have too much money." 😉
Emirates is spending 500 million dollars (yes, $500,000,000!!!) on their wine program, with hopes of securing the best vintages a decade before they're ready to be consumed.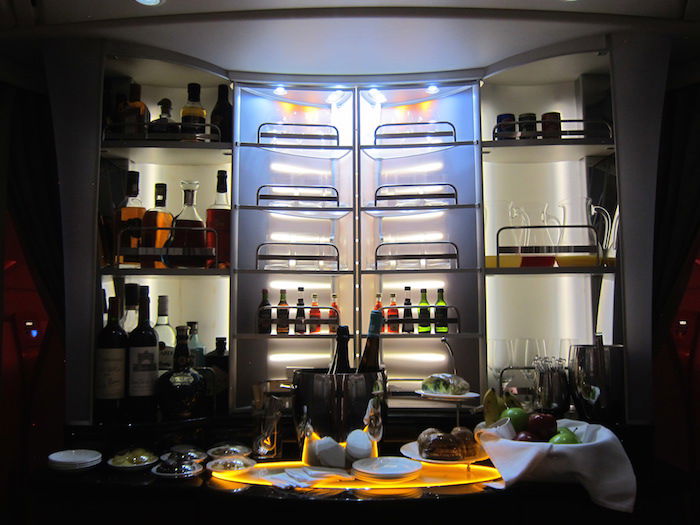 Emirates first class bar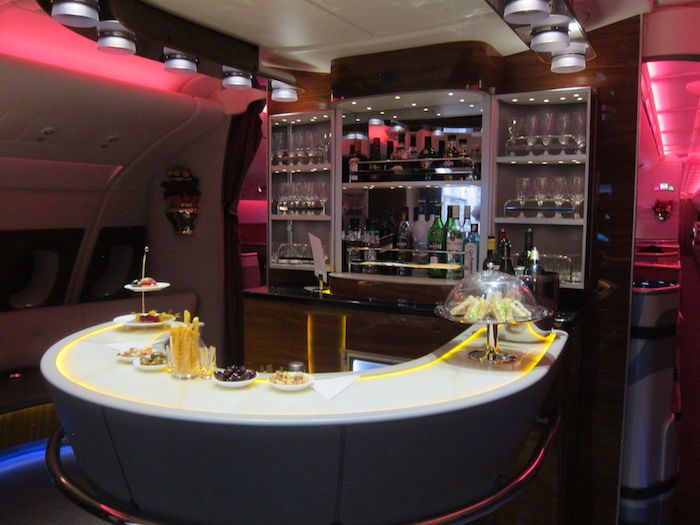 Emirates business class bar
Via Business Traveller:
Gulf carrier Emirates says it has made a US$500 million long-term investment in its wine programme, with aim of procuring the best vintages up to a decade before they are ready to be consumed.

The airline says it has a strategy of buying the best vintages for future consumption "en primeur" – often before the wines are bottled and released to market.

This has seen Emirates amass over 1.2 million bottles in its own cellar in Burgundy, some of which will not be ready for another decade.
But what does that mean concretely? Will they finally switch from Dom to Krug? 😉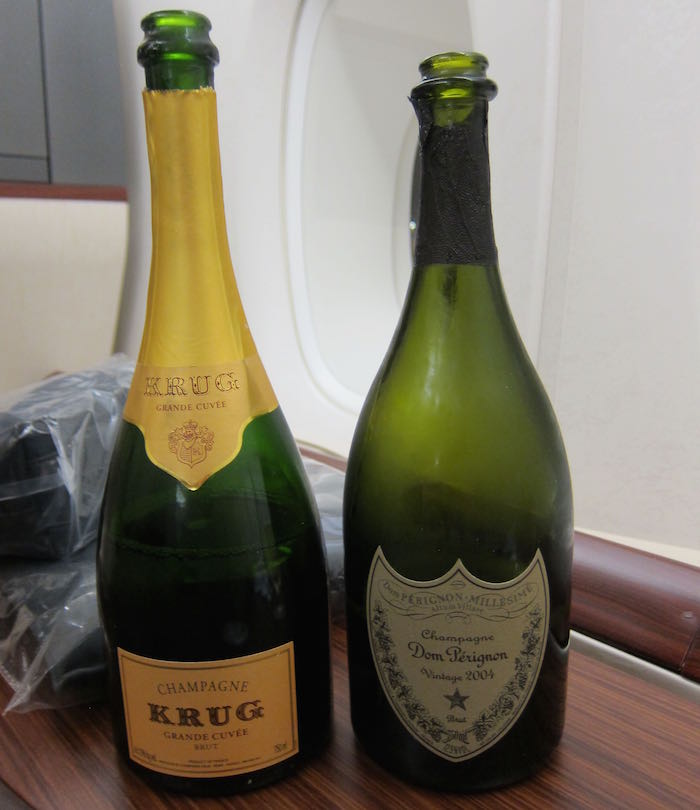 Dom vs. Krug
The only short term improvement mentioned in the article is that Emirates will be serving Dom Perignon 2003 Rose in first class for a "limited time" on their new A380 frequencies to San Francisco and Houston:
The carrier says it offers "world leading" vintages including the Dom Perignon 2003 Rose (being served in first class for a limited time on its A380 services to San Fransisco and Houston), and vintages from labels from "France's most prestigious vineyards" including Château Lafite, Château Margaux, Château Latour, Château Haut-Brion, and Château Mouton-Rothschild.
While I don't love Dom 2003, the rose is quite nice based on what I've heard, so I'd count that as a win.
I do wish that Emirates had rose on offer as a standard feature in first class. Qatar Airways offers a nice champagne and rose in both first and business class, so I'm surprised Emirates doesn't even do that regularly in first class.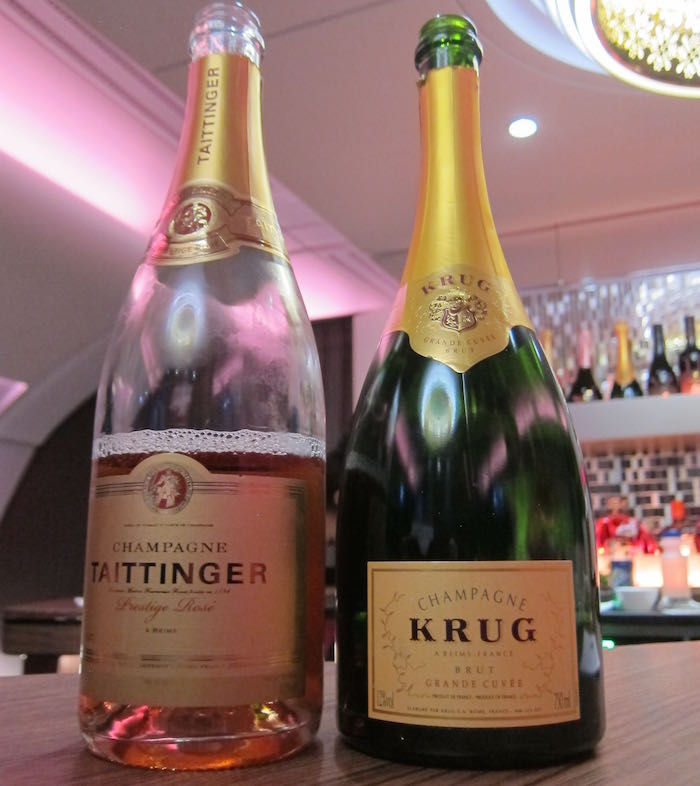 Qatar Airways first class champagne and rose
I tried to ask my dad for his thoughts on this development, though he wasn't available for immediate comment. 😉
If he were available, I'm sure his thoughts on this 500 million dollar investment would be somewhere along these lines:
(Tip of the hat to Peter)