Oman is near the top of the list of places I want to visit. While the Middle East in general fascinates me, a lot of the "culture" seems to be list in cities like Doha and Dubai, which are all about building the biggest/newest/most expensive of everything.
Oman, based on what I've heard from everyone that has been there, is a gem of the Middle East. Here's a short tourism video about Oman:
And if that's not enough to sell you, here's 10 minutes of video of Oman:
Oman Air fascinates me as well
But what fascinates me almost as much as the country itself is their airline, Oman Air. When we think of premium Middle Eastern Airlines we often think of the "big three" — Emirates, Etihad, and Qatar — which are most well known.
But Oman Air is arguably at least as cutting edge as they are. Their Airbus A330s are configured with a business class product that's in a 1-2-1 configuration, the same as most airlines have in first class. And they've had that product for years.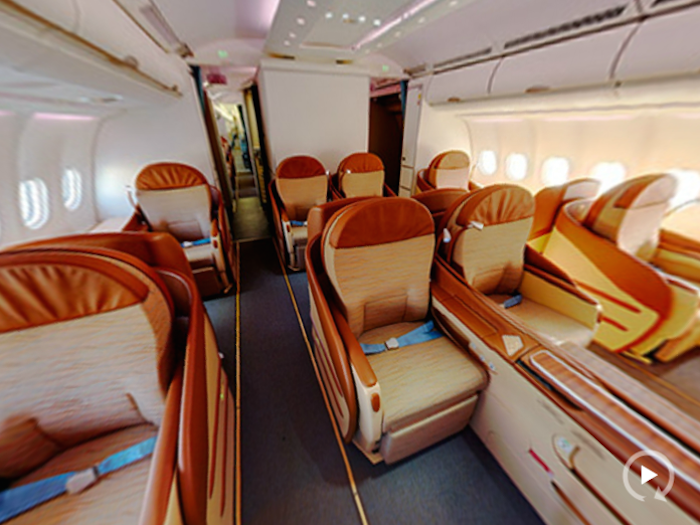 Here's an ad for their A330 business class:
It's a product I've always wanted to try, though unfortunately there's no practical way to redeem miles on them from any of the "major" programs, which is rather unfortunate. In some cases business class fares are quite reasonable, and I might just have to bite the bullet at some point to try them.
For example, they publish fares of under $1,500 all-in roundtrip between Bangkok and Cairo. That's not bad at all.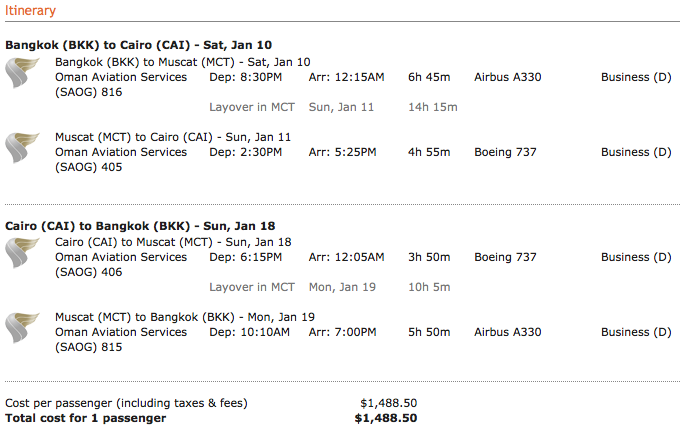 Oman Air is taking delivery of new aircraft
As part of their expansion plans, Oman Air is taking delivery of new Boeing 737-900ER and Airbus A330-300 aircraft. Via The Times of Oman:
This is part of a fleet expansion programme, which will take the total number of Oman Air planes to 55 by 2017, from 31 now, Paul Gregorowitsch, chief executive officer of Oman Air told journalists on the sidelines of the event, which was held under the patronage of Darwish Ismail Al Balushi, minister responsible for Financial Affairs and chairman of Oman Air.

"These aircraft are taking us to the next step of our journey," added Gregorowitsch. Airbus A330-300 will be used for the newly introduced Muscat-Manila sector.

"Everyone at Oman Air is delighted with these aircraft, which are the first of 24 that we will take delivery of over the next three years."
Oman Air's new A330s feature a worse business class product
But here's what's fascinating. Oman Air's new A330s are in a high density configuration, and feature a worse business class product than their current A330s. Oman Air's current A330-300s feature a total of 230 seats, including six in first class, 20 in business class, and 204 in economy class.
Meanwhile their new A330-300s feature 289 seats, which represents an over 25% increase in capacity:
Oman Air's new Airbus A330-300 features 289 seats – 265 economy and 24 new business class seats designed by BE Aerospace. Business Class is fitted in a 2-2-2 configuration, each comfortable and spacious 21-inch wide seat converts to a 77-inch long, fully flat bed.
Here's a picture of Oman Air's new business class, which looks very similar to Japan Airlines' new business class.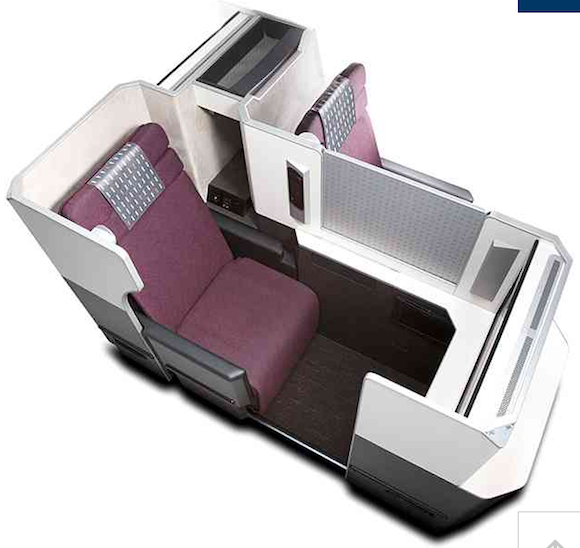 That's still an excellent hard product and I love the finishes, though I'd argue certainly not as good as their old hard product.
Bottom line
I certainly can't blame Oman Air for going for a higher density configuration, though there's something unusual about an airline introducing a new business class product which is inferior to the old one. While service on many airlines is deteriorating, premium cabin hard products are improving almost across the board.
I do have to visit Oman and fly Oman Air sometime soon, though.
Has anyone visited Oman or flown Oman Air? If so, what was your experience?
(Tip of the hat to Simon C)