I just had what I'd describe as disastrous service at an otherwise amazing hotel. To be clear, it's not that any one specific horrible thing happened, but service was just consistently poor from start to finish, and this is a hotel where you should expect exactly the opposite.
I'll have a full review soon, but wanted to talk a bit about the general way that hotels solicit feedback, talk about how I share feedback with hotels, and hear what OMAAT readers think.
How hotels solicit feedback at check-out
Hotels are all about getting feedback nowadays, given that they're very concerned with the reviews that people leave online, which can make or break their business.
When checking out of a hotel, I find that associates take one of three approaches to soliciting feedback:
Some hotels don't ask for feedback, or how everything was with a stay
Some hotels ask how everything was with a stay
Some hotels ask what could have been done better
If you stay at a hotel that falls into the third category, you know you're in for a treat. It's a bold question to ask what could be done to improve, because it changes the feedback dynamic. Rather than just hoping people say a stay was "fine" or "good," you actually want to know what people really think, and what could be better. The last hotel I stayed at where I was asked for this kind of feedback was the Waldorf Astoria Dubai DIFC, which also had the best service of any hotel I've stayed at in Dubai.
The second category is the trickiest, in my opinion. It's of course good to ask for feedback on how a stay was, but the associate needs to be ready to respond if the answer is anything other than "great." You shouldn't be asked how something was, have feedback or share what went wrong with the stay, and then have the associate say (without asking any details) "sorry to hear that," and nothing more.
The associate needs to either be ready to escalate the issue to a manager, note the feedback by asking specific details, or give contact information for someone you can get in touch with who can offer help.
In that sense, I actually prefer (and don't mind) when a hotel simply doesn't ask how a stay was at check-out. That makes my life easy. The reality is that for most hotels there's a post-stay survey during which you can provide feedback. So while it's good to ask for feedback, that only applies if something is done with the information. If it's just a rhetorical question, don't ask, in my opinion.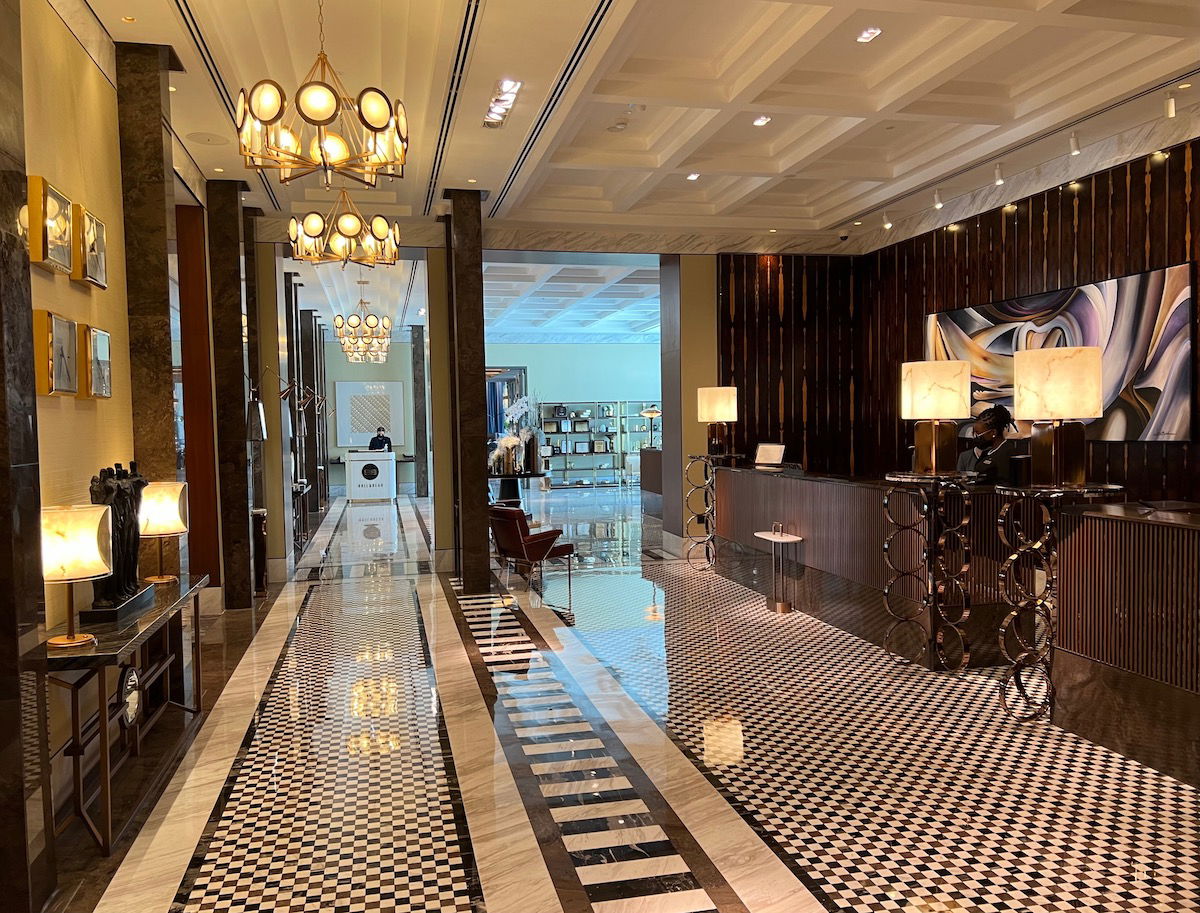 Do you share hotel feedback at check-out?
With the above out of the way, I thought it would be interesting to talk about under what circumstances it even makes sense to provide feedback at check-out. Personally I hate complaining in general, and will only do it if I feel strongly about a situation, and if I feel like my feedback can improve the experience for future guests. "Tear the place down and fire everyone" isn't exactly constructive feedback.
Obviously I blog about hotels and review them, and I pick up on both the good and bad aspects of hotels. But in general I try to either enjoy my hotel stay best I can, or just commit to not returning to a hotel if it's an experience I didn't enjoy.
When it comes to providing feedback about a bad hotel stay, I'm of two different minds, as I think there are some issues that are worth addressing on property, and some that aren't.
If you have a small number of very specific issues that can be rectified during your stay, and/or if you have non-service issues that can be fixed, I think it's worth addressing those concerns while on-property and before check-out, so that the hotel is given an opportunity to take action and address those concerns.
This could include service issues with a particular employees, being assigned a noisy or dirty room, air conditioning not working, etc.
It's other types of issues that I find to be more challenging to deal with. If you have a bigger picture issue that can't be resolved during your stay, and if you decide not to check-out early, then I personally prefer taking up those issues after the fact. This includes consistent service issues throughout the property (the whole hotel staff can't be retrained in one day), the hotel not being as advertised, issues with policies & procedures, etc.
It could be worth taking this up with the general manager while on property, if you have the time. However, many people just want to make the most of their hotel stays, and don't want to spend their limited vacation time in conflict mode. Similarly, it can be awkward to complain about something big-picture, and then have the staff be aware of it. Lastly, many people are just better at expressing their thoughts in writing, rather than having a discussion about these kinds of topics.
I think that sums up why I'm not a huge fan of feedback at check-out. Either I'll deal with an issue before I check-out (so that issues can be rectified), or I'll deal with an issue after I check-out (where I can easily get in touch with someone in a senior position). The worst is when you're proactively asked for feedback at check-out, provide said feedback, and then are brushed off.
Then there's the whole issue of when the management is the problem (like what I experienced at Aegon Mykonos, for example), where you sometimes have to pursue other channels, especially when a hotel belongs to a major global hotel group.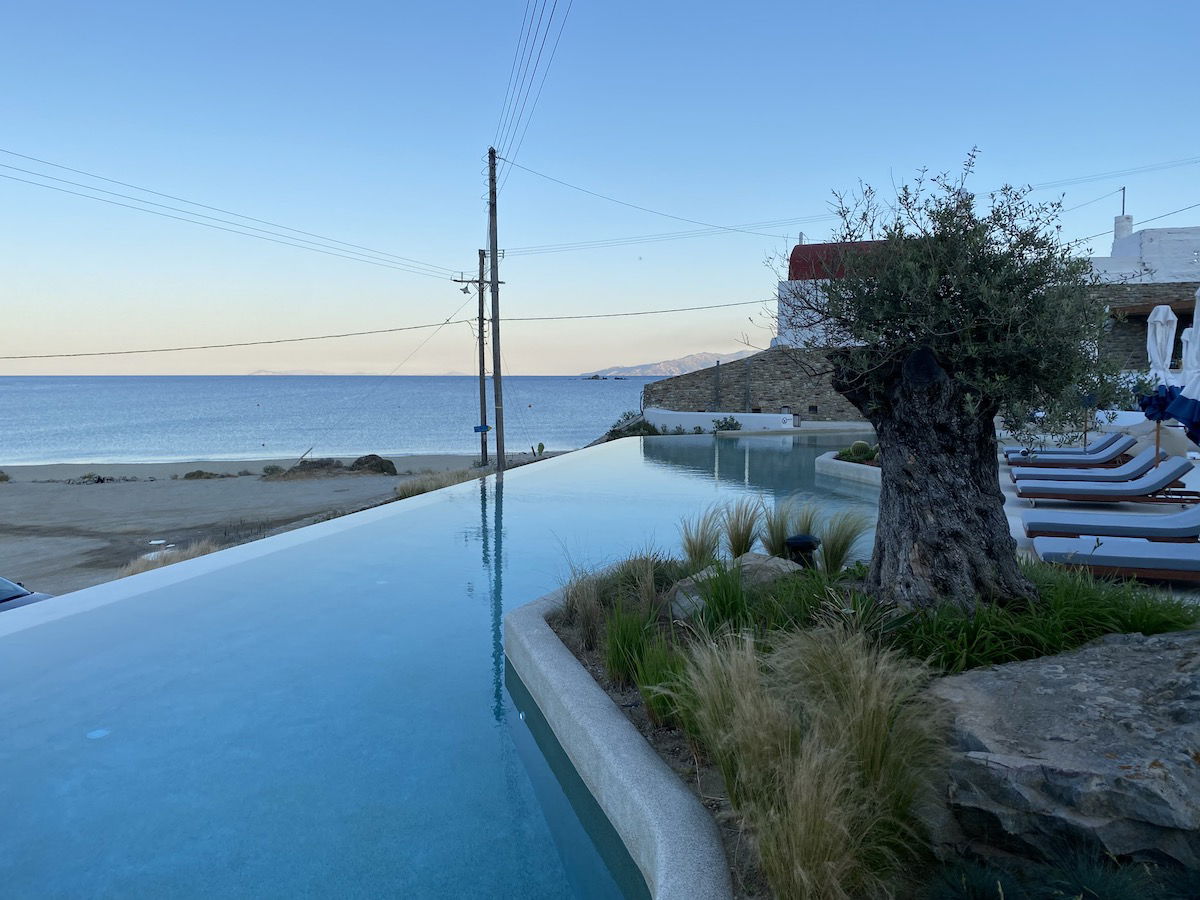 Bottom line
Given the internet, hotels nowadays are hyper-focused on soliciting feedback, in hopes of getting positive reviews. I always think it's telling how hotels go about asking for feedback at check-out. Truly great hotels that want to improve will have associates ask what can be improved, or will at least solicit feedback and take action based on that feedback.
If hotels aren't going to take one of those approaches, I'd rather they just don't ask. Asking for feedback, receiving feedback, and not doing anything with it, is the worst.
What's your approach to sharing feedback when you have issues at a hotel?