I know a lot of American employees have been excited about their new uniforms. Given that I spend 90% of my time in pajamas and don't even own a suit, I can't really relate, but whatever. 😉
While I'm by no means a fashion expert (contrary to popular belief), there's no denying that American's current uniforms are horrible. Like, they make even attractive people look unattractive. The good news is that when I meet a new hire that looks mediocre in their uniform, that basically translates to supermodel out of uniform.
The worst part of American's current uniform has to be the blazers that flight attendants used to wear in international premium cabins during the meal service. When I once asked a flight attendant why they wear them, she explained they were supposed to look "classy." To me they just looked like something you'd wear if you were delivering a eulogy at a funeral.
And don't even get me started on US Airways' uniforms. They look like track suits (which I can totally appreciate — my kind of uniform!).
Anyway, A Fly Guy's Cabin Crew on Facebook has posted pictures of what the new American uniforms will apparently look like. Here are a few pictures: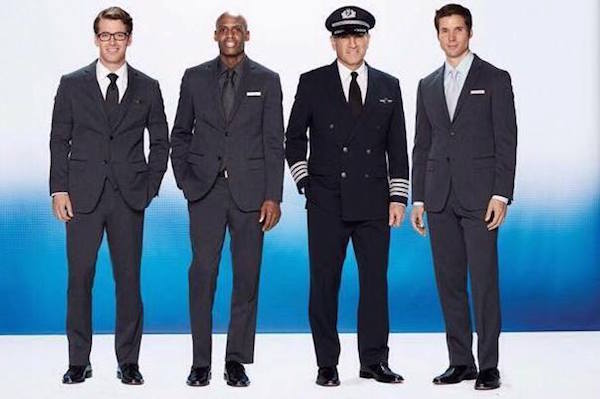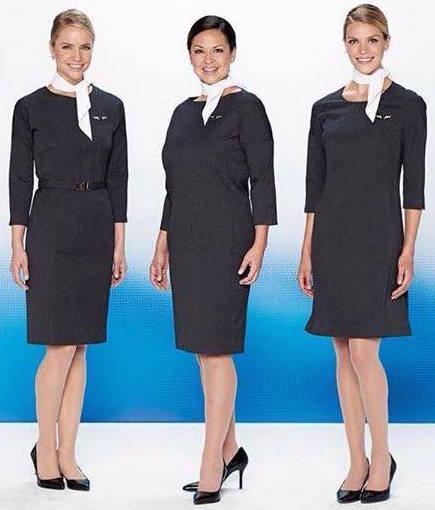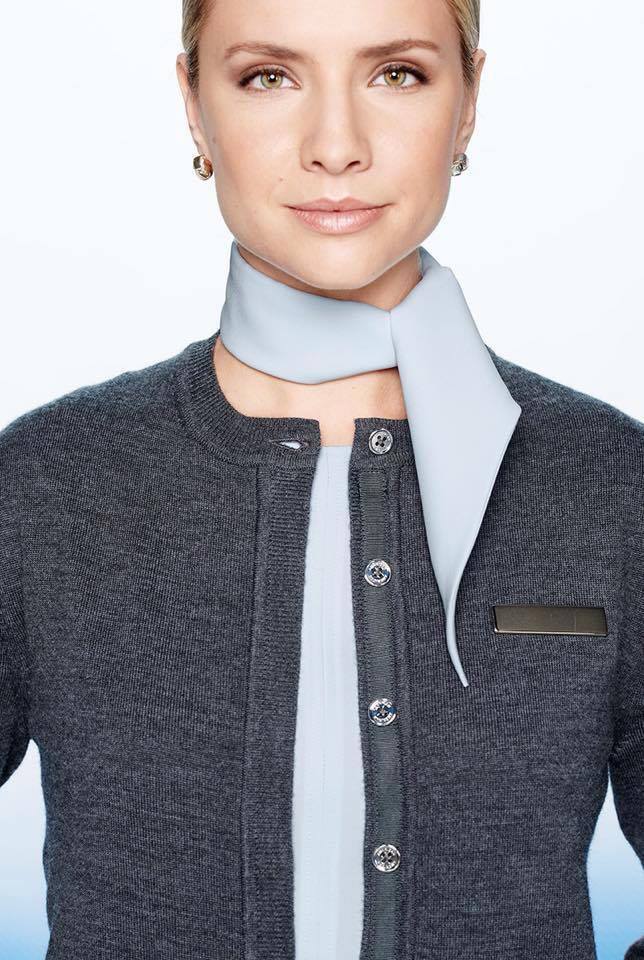 You can find more pictures at A Fly Guy's Cabin Crew.
The new uniforms are non-offensive and very Banana Republic-y, if you ask me. But I'll never ever ever ever understand the button down sweater thing. Because there's no way it won't look frumpy.
And that's apparent based on the way the model above is wearing it. What laws of gravity are applying that her sweater isn't buttoned, but the top part isn't folding over/falling?
What do you think of the new American Airlines uniforms?