The Washington Post published an interesting piece today entitled "People around you control your mind: The latest evidence."
This piece is about a study that was done to test how the actions of those around you impact your decisions. And since it's such a controlled environment, they used buy on board airplane food purchases as the basis for the study:
After analyzing a confidential database of passenger and time-stamped purchase records, a Stanford professor discovered that if someone next to you buys something on the plane, you're 30 percent more likely to buy something yourself.

By adding up thousands of these little experiments, Gardete, an assistant professor of marketing at Stanford, came up with an estimate. On average, people bought stuff 15 to 16 percent of the time. But if you saw someone next to you order something, your chances of buying something, too, jumped by 30 percent, or about four percentage points.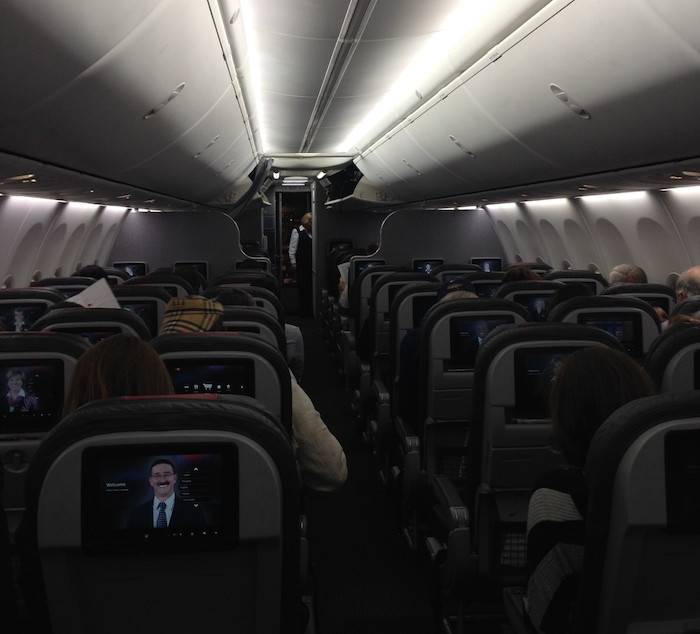 This is a pretty extensive study they did:
In a recent working paper, Pedro Gardete looked at 65,525 transactions across 1,966 flights and more than 257,000 passengers.
And while I was skeptical at first, they did control for a lot of the variables that could traditionally impact peoples' decisions:
Because he had reservation data, Gardete could exclude people flying together, and he controlled for all kinds of other factors such as seat choice. This is purely the effect of a stranger's choice — not just that, but a stranger whom you might be resenting because he is sitting next to you, and this is a plane.
Now admittedly the study was done as a parallel to more pressing issues than airplane food sales, like the productivity of people based on who's around them, etc. But as luck would have it for us, the buy on board food sale example might just be the most interesting thing to take away. 😉
Oh, and I guess now we know why American gives Executive Platinum members complimentary snacks in economy…
(Tip of the hat to HansMast)