Happy Saturday!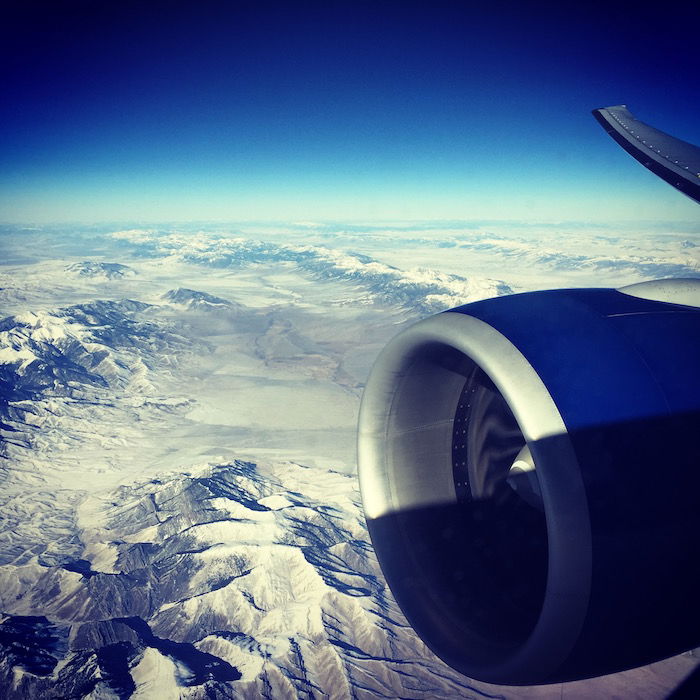 I flew back from London on Sunday, and have spent most of the week at my desk covering the various Cyber Monday deals and writing trip reports.
Needless to say, I'm looking forward to spending as much time outdoors this weekend as possible!
Featured Stories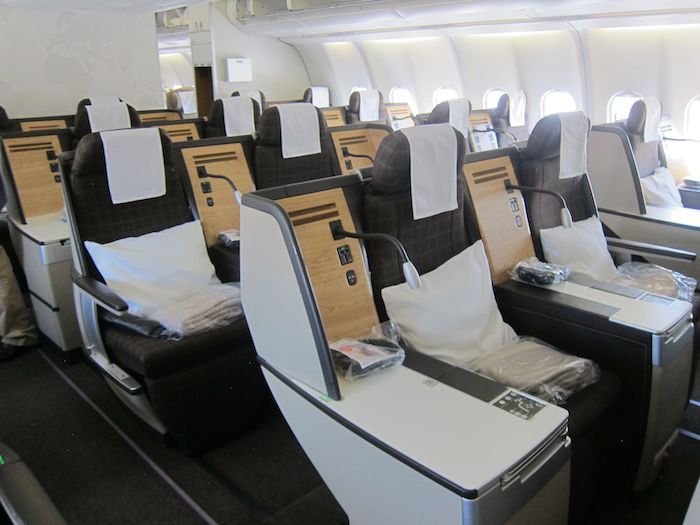 Aeroplan announced earlier this year that their award costs would be adjusted for bookings made as of December 15, 2015, which is two weeks from today.
While the changes aren't as drastic as the could have been, some of the most lucratively priced awards, which really set Aeroplan apart, are going up in price.
If you'd still like to redeem Aeroplan miles at the old award levels, this is a good time to start finalizing those awards.
---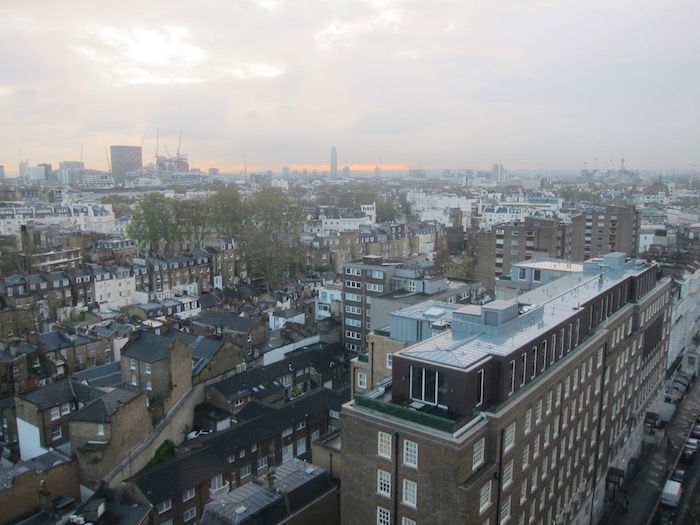 In mid-October Ford and I decided we were going to London for Thanksgiving. Ford loves London and has lots of friends there, while I actually haven't explored London as in-depth as I'd like to (well, other than transiting Heathrow more times than I care to recall).
Generally Thanksgiving is a fairly slow period for transatlantic travel. There were some award options, but not great ones. Ultimately we were able to take advantage of a massive British Airways transatlantic business class fare sale, which gave me the opportunity to fly British Airways Club World for the first time.
---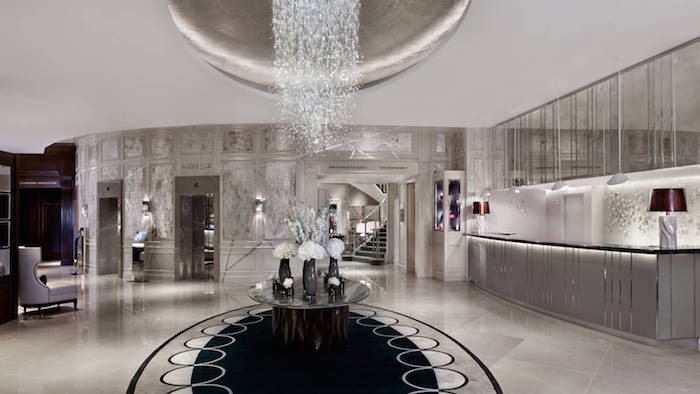 Starwood is offering a nice social media bonus this year, which everyone is eligible for. You can earn a bonus of 2,015 Starpoints if you register and make a stay between now and December 31, 2015
This stacks with the other promotions running right now, so you can ultimately earn over 5,000 points per stay!
---

TIPS: Earning Miles & Promos
Amazing Deal: ~$1,350 Transatlantic Business Class Tickets
Combining Virtuoso With Miles And Points
Transfer Amex Points To Iberia With A 25% Bonus
Citi Prestige 4th Night Free Hotel Benefit: 5 Misconceptions
Starwood's Bonus For Visiting All SPG Brands Just Got Better
Today Only: 5,000 Bonus Points Per Night At Country Inn & Suites
Earn 3,000 Miles For A $43 Hotel Stay
An Easy 50,000 American Miles With Citi AAdvantage Card
Buy British Airways Avios With Up To A 40% Bonus
Promo Extended: Buy American Miles For Less Than Two Cents Each
Earn 2,015 Bonus Starpoints With Your Next Starwood Stay!
20% Off & 10x Points On Hyatt Gift Cards
Buy Up To Delta Medallion Status For 2016
20,000 Bonus Club Carlson Points For Radisson Stay
Cyber Monday Transatlantic Business Class Fare Sale
10 Best Credit Card Offers For November
Which Airlines & Hotels Have Promos For Buying Points?
TRICKS: Redeeming Miles
Reminder: Only Days Left To Transfer Chase Points To Amtrak
Is American Blocking Etihad Awards?
Are Alaska Airlines Awards On Icelandair A Good Deal?
Awards To Book Before The Upcoming Aeroplan Devaluation
Great Route For Redeeming American Miles To Asia
25% Off Air France/KLM FlyingBlue Business Class Awards
Fly From The US To Europe For 12,500 Miles
Redeem LifeMiles For Lufthansa First Class Once Again!
What Happened To American's A321 First Class Awards?
TRAVEL With Ben (Lucky)
Why Is It So Hard To Get Miles Credited In 2015?!?
Welcome CNN Readers — Here's How To Get Started!
REVIEWS & Trip Reports
What Did Ford Think Of British Airways Club World?
Review: British Airways Business Class 777 London To Los Angeles
Review: British Airways Galleries First Lounge London Heathrow
Review: The Park Tower Knightsbridge, London
Review: British Airways Business Class A380 Los Angeles To London
Review: Qantas First Class Lounge Los Angeles
Introduction: Thanksgiving In London
NEWS & Updates
Video: Air Canada Surprises People With Free Airline Tickets
Etihad Lounge New York JFK Is Now Open
Emirates & Malaysia's Intriguing New Partnership
Using Amazon Prime Video's Download Feature While Traveling
Alaska Airlines Introducing Extra Legroom Economy Seating
Is This The Most Restrictive Airline Lounge Access Policy?
"At Singapore Airlines, No Detail Is Too Small"
Delta Introducing Pajamas In Business Class
How To Check Your Uber Rating Directly Through App
The Ultimate Flight Attendant Power Trip
Insane Video: Car Crashes Into Parked Rolls-Royce At Sheraton Doha
New Uber & IHG Partnership: What Are The Benefits?
Flight Attendant Attacks Crew & Air Marshals
Wow: Etihad A380 Formation Flying Video
Amex Fine Hotels & Resorts Adding ~100 New Hotels In 2016
What Is The UK Registered Traveller Program?
Why It Makes Sense For British Airways To Charge For Seat Assignments
---
It's nice to be on the ground for a few days after the pace of my recent travel. Hope everyone is having a nice weekend as well!