There have been tens of thousands of new readers checking out the site, and the most common question has been "how do I get started?"
It's "business as usual" here on the blog, though I did want to make a post at least answering some of the most common questions and pointing people in the right direction.
Do I really live in hotels?
Yep, and airplanes, and the occasional trip to see my parents.
This makes sense for me because I was already traveling 20+ days a month. After doing the math I realized how much I was paying in terms of rent, utilities, car insurance, etc., for the other week (or so), and giving up my apartment became the obvious answer.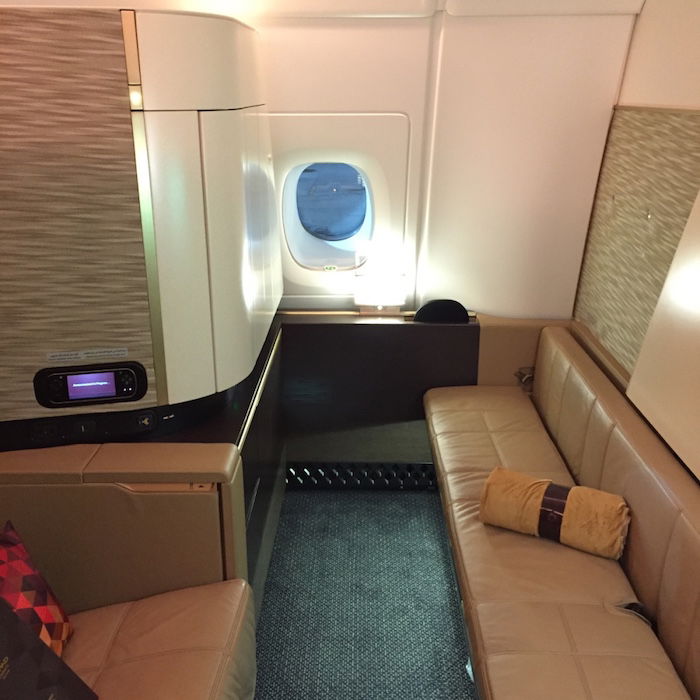 I traded in my apartment for the Etihad Airways A380 First Class Apartment 😉
Travel isn't free
Travel costs money. Period. And as someone who lives in hotels full time and flies 400,000+ miles per year, I can assure you it actually costs me a lot of money.
However, there are so many opportunities to enjoy truly amazing experiences while spending significantly less than you might think. I've reviewed hundreds of flights and hotel stays on this blog, and in the introduction post to each trip report I provide an exact breakdown of how many miles each award ticket costs.
My hope is that by having an example of how relatively few miles are required for this kind of travel that you'll be inspired to travel more often, and more comfortably. The fact is that there's tons of value to be had from getting into the miles & points world, even though travel still won't ever be "free."
Put another way, I guess my hope is that you can fly this: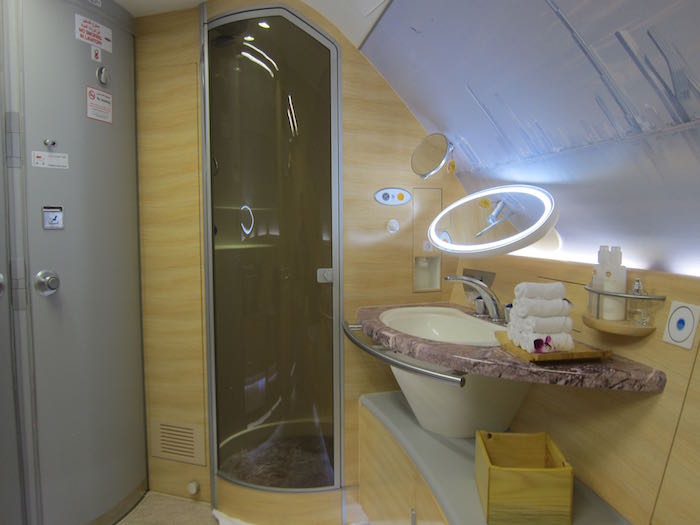 Emirates A380 first class shower spa
For less than the cost of this: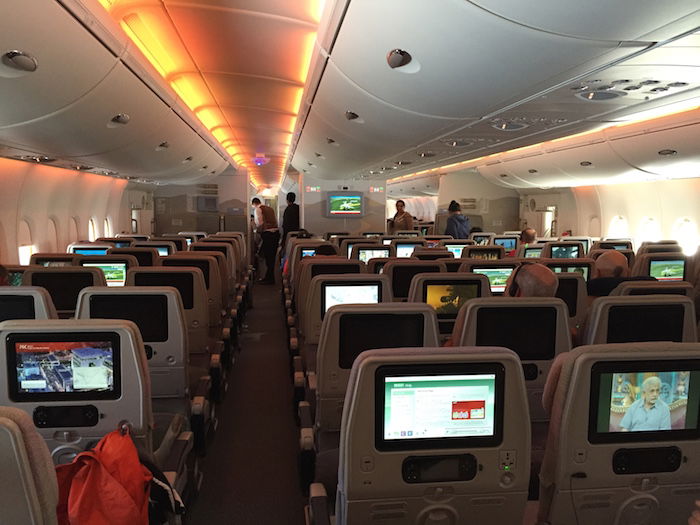 Emirates A380 economy class
Getting started in the game
If you're new to miles and points, you'll want to check out the Beginner's Guide. It's a long read, and you'll have questions. That's okay — there's a lot to learn.
Beyond that, I regularly compile tutorials on how to earn and redeem miles, how to negotiate frequent flyer programs, and more. Make sure to check out the Tips & Tutorials section for an overview.
If you want to see what all these miles and points get you, check out my Trip Report Index to see my reviews of hotels and airlines around the world. If there's a first class cabin you've always wanted to try, or a hotel you've always wanted to visit, there may be a way of getting there on points, so browse or linger in the trip reports and start dreaming of your next trip.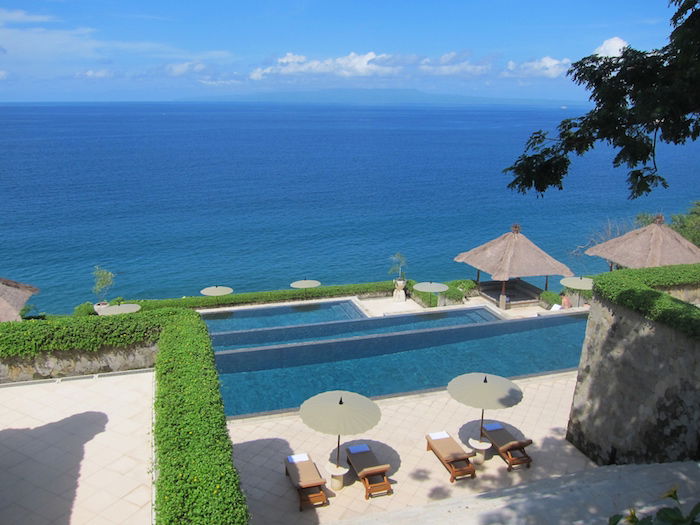 If you have a travel-related question that you can't find an answer to otherwise, check out the Ask Lucky forum, and between myself, my contributors, and fellow mileage nuts, we'll do our best to answer!
Earning miles through credit cards
Like most savvy mileage nuts, I earn through a combination of credit card bonuses, flying, strategically purchasing miles, and taking advantage of every promotion out there. Simply put, I don't make a single decision on a day-to-day basis without considering the mileage implications.
I earn well over a million miles per year, which I don't think is really unattainable for most. All of the techniques I use are within the terms and conditions of the various programs — it's about knowing the rules, not breaking them.
One of the easiest ways to do this is through utilizing the right credit cards — both for the often generous sign-up offers, and the bonuses on everyday spend.
If you're based in the U.S. (or can take advantage of financial products here), check out these pages after reading through the Beginner's Guide:
International readers: don't despair! There are miles-earning cards in other countries as well, you just need to be more selective.
Buying miles can make sense too
What if you don't usually travel a lot for work, and/or aren't in the US with a good credit score?
Well, in many cases airlines will sell miles at a discount, which can represent a fantastic value. When airlines sell miles at a discount, they typically retail for somewhere between 1.3 and 2.2 cents each.
Several programs sell miles consistently, and if you place any value on getting someplace comfortably there's a lot of opportunity here. Programs like Alaska Mileage Plan, American AAdvantage, Avianca LifeMiles, and Starwood Preferred Guest routinely sell miles at compelling rates.
Those might seem like a random smattering of programs, but keep in mind that airlines have partnerships, so you can always redeem the miles you buy on partner airlines. That's what makes buying points such a great deal.
You can buy Alaska miles and then redeem them for Cathay Pacific first class.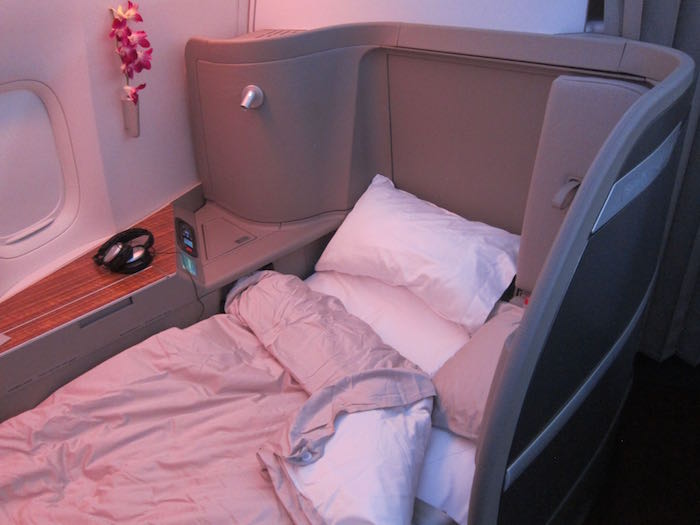 You can buy American miles and redeem them for Qatar Airways first class.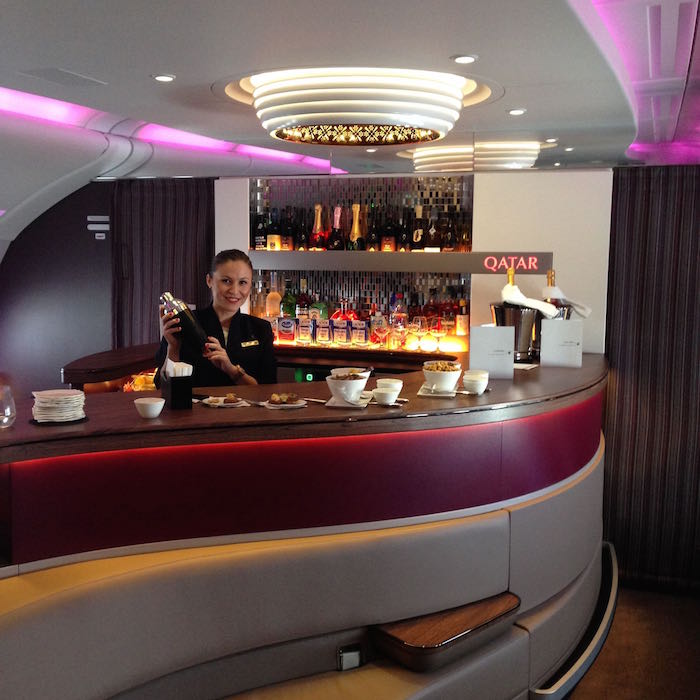 You can buy Avianca LifeMiles and redeem them for Lufthansa first class.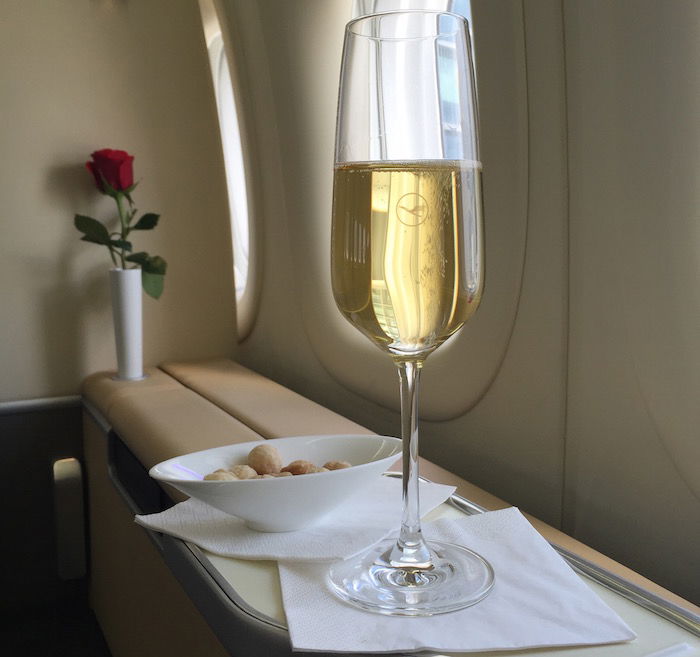 Keep in mind that programs sell miles with some frequency, so you really don't need to speculatively buy them. If you can think of a good use in the near term then by all means buy them. If you can't, then don't… generally.
One other important thing to keep in mind is that there are two sides of the redemption equation. It's not just a function of how many miles an airline charges, but also what award availability is like. In other words, you'll want to research award availability before you buy miles based on a certain redemption opportunity.
What you'll find on OMAAT
The core of what I write about is miles and points. Everything from how to earn them, to how best to use them, to the fluctuations in the travel industry that influence loyalty programs. I'm also a serious aviation geek, so you'll see announcements of new routes, products, reconfigurations, and so forth.
Essentially, if it's even remotely related to travel, either myself or one of my contributors will likely cover it here.
You can stay updated on the latest in the travel industry, from promotions to program changes to mergers, by subscribing to my free daily newsletter.
You can also like One Mile at a Time on Facebook, or follow my travels on Twitter and Instagram.
Thanks for reading and welcome!