---
In mid-October Ford and I decided we were going to London for Thanksgiving. Ford loves London and has lots of friends there, while I actually haven't explored London as in-depth as I'd like to (well, other than transiting Heathrow more times than I care to recall).
Generally Thanksgiving is a fairly slow period for transatlantic travel. There were some award options, but not great ones. Most of them were on British Airways, which meant that between the UK APD and carrier imposed surcharges, we'd pay $1,100 per person for business or first class, in addition to the miles.
I suggested to Ford that we sleep it over and revisit the next day.
Well, the timing couldn't have possibly worked out better, as the next day British Airways announced a huge transatlantic business class fare sale.
Roundtrip business class tickets between many places in the US and Europe were just ~$1,800, and then you could add on the $400 AARP discount and 10% discount for having the British Airways Visa Card. All-in, our tickets cost ~$1,270 per person, which is incredible for business class.
While I love American's 777-300ER business class, I figured this would be a good opportunity to try British Airways' business class, which I've never reviewed before. Therefore we decided on the following flights:
11/24 BA268 Los Angeles to London departing 8:55PM arriving 3:15PM (+1 day)
11/29 BA283 London to Los Angeles departing 10:25AM arriving 1:55PM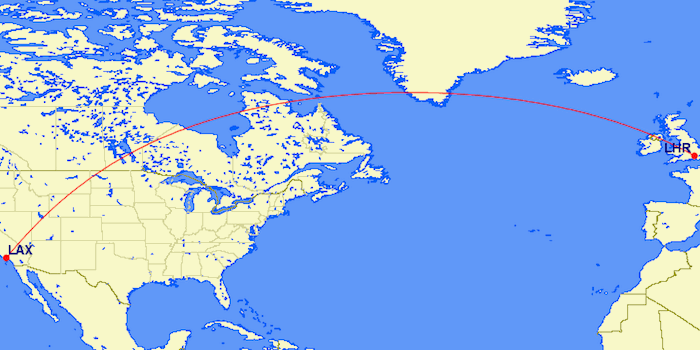 This would allow us to fly the A380 on the outbound and the 777 on the return.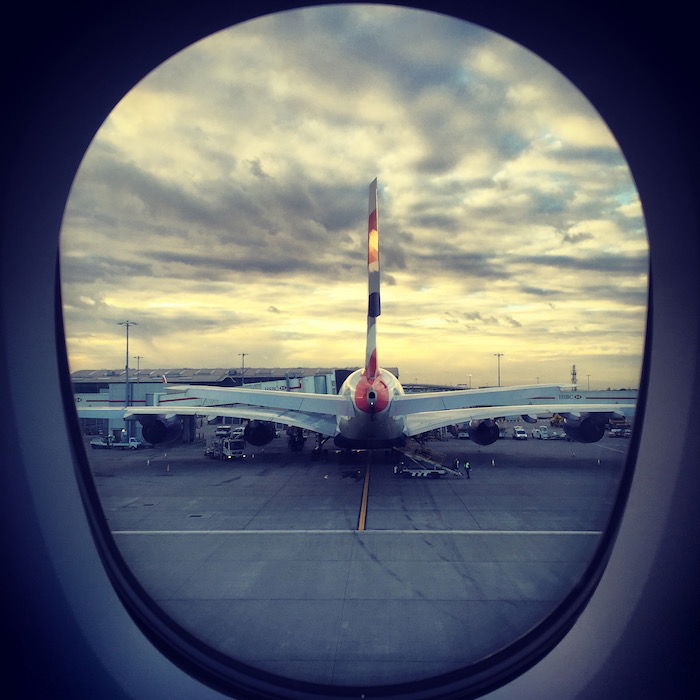 Best of all was how many miles we'd earn for the ticket. As an Executive Platinum member I was earning:
10,912 base miles (the flight is 5,456 miles in each direction)
13,640 bonus miles (150% bonus — 50% for being in business class, 100% for being Executive Platinum)
25,000 bonus miles (thanks to a limited time promotion offering bonus miles for transatlantic travel)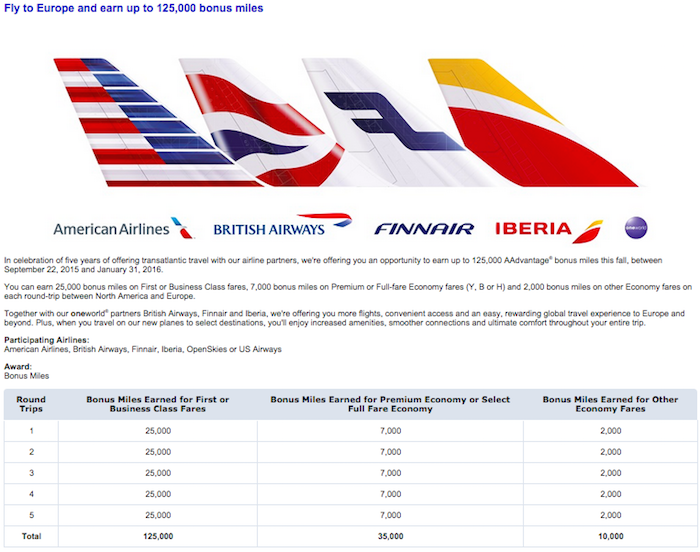 That meant I was earning ~50,000 AAdvantage miles for this roundtrip. If you value those at ~1.5 cents each (which is probably my new valuation of them post-devaluation), that's $750 worth of miles on a ~$1,270 transatlantic business class ticket. That deal simply can't be beat.
Furthermore, this trip would push me over the next threshold for bonus systemwide upgrades, meaning I'd earn an extra two systemwide upgrades from this trip.
While I could have redeemed Avios to upgrade to first class, I decided to keep us in business class. I've reviewed British Airways first class several times before (from New York to London, London to Los Angeles, London to Seattle, and Seattle to London), and really wanted to finally review their new business class, even if my expectations were low.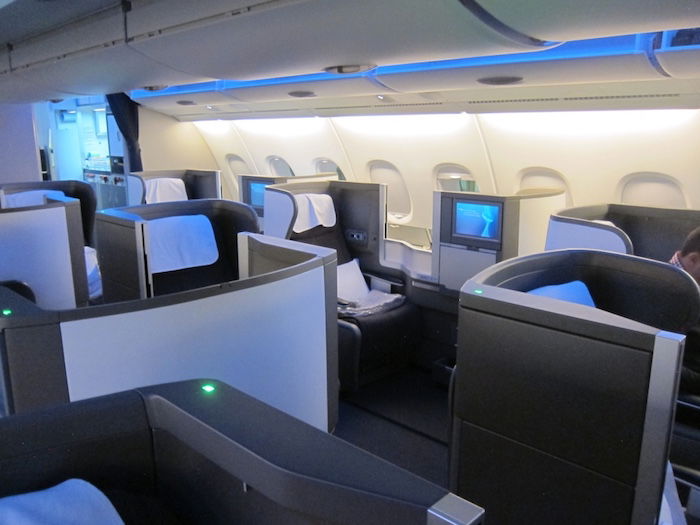 While the flights were easy to book, I really struggled figuring out where we should stay. In late October Tiffany wrote an awesome post about booking London hotels on points, which was super-helpful in making a decision, as she's much more familiar with London than I am.
Shortly after her post I wrote a follow up post with my London hotel conundrum, and how I ended up booking The Park Tower Knightsbridge, which is a Starwood Luxury Collection property. The location was good for where we needed to be, and I think Tiffany described it to me pretty well. She said the decor was past its prime and it's not going to be a great hotel, but if we wanted to be in that area it was probably a good choice.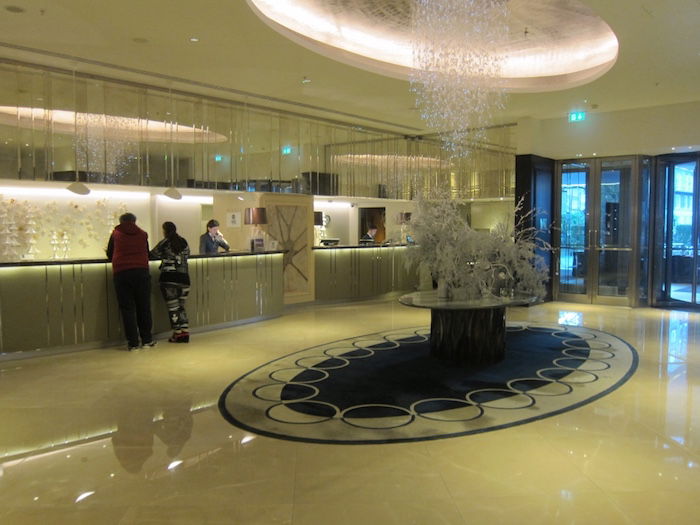 The rate for our stay was either 263GBP (~$400) or 20,000 Starpoints per night.

I certainly don't want to spend $400 per night, but I also don't want to redeem Starpoints at less than two cents each (especially since we were staying for four nights, which meant we couldn't use the "Fifth Night Free" feature when redeeming Starpoints).
This seemed like the perfect opportunity to use the fourth night free benefit available on the Citi Prestige Card. This is a fantastic perk I've taken advantage of many times.
The rate was actually pre-paid, so I paid the ~$1,600 upfront:

And then within a couple of weeks the ~$400 refund hit:

That meant we were actually paying just ~$300 per night, which is quite reasonable for a London hotel when you consider it includes VAT. On top of that, I'd be earning a ton of Starpoints and Citi ThankYou points:
Over 10,000 Starpoints (I ordinarily earn four Starpoints per dollar spent as an SPG Platinum Ambassador member, plus double base Starpoints and 500 bonus Starpoints through SPG's "Stay For More" promotion); I earn these points for the entire cost of the four nights, since the reimbursement of the fourth night is directly to my Citi Prestige® Card
~4,000 Citi ThankYou points, for the triple points I earn on hotel purchases with the Citi Prestige® Card on the ~$1,200 of spend
That's ~$1,200 out of pocket, and by my valuation I earned ~$300 worth of points. ~$900 for four nights — or ~$225 per night — in a London hotel with a great location, free Wi-Fi, free breakfast (as a Platinum member), and a suite upgrade, is tough to beat.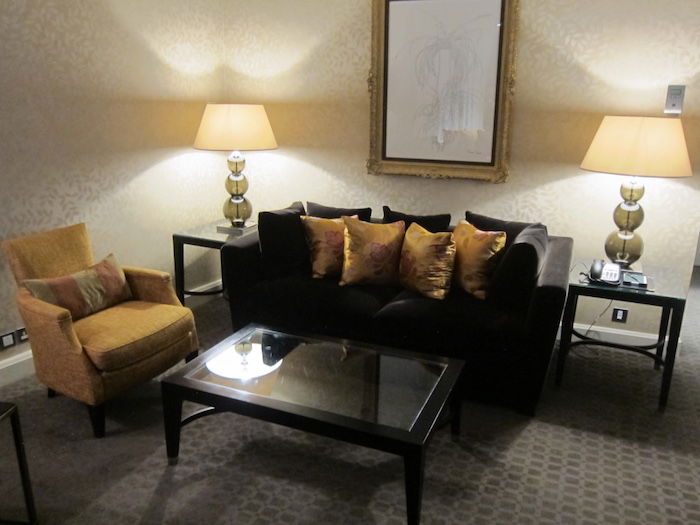 Bottom line
Was this trip free? Nope, absolutely not. But it was an extremely good value. We were basically paying economy prices for our business class tickets, and when you factor in how many miles we earned for the flights, it ended up being much cheaper than that.
The way I calculate it, our "actual" cost of the hotel was ~$225 per night, which is incredible for an executive suite in London with free internet, free breakfast, etc.
Stay tuned, as I'll be publishing this trip report really quickly, so I can get on with the next trip report.
Has anyone else taken advantage of the amazing British Airways business class fares from mid-October?