If you've been on the fence about taking a trip on Amtrak using Ultimate Rewards points, now is the time to make a decision.
As Travis covered earlier this year, Amtrak is making big changes to the Amtrak Guest Rewards program.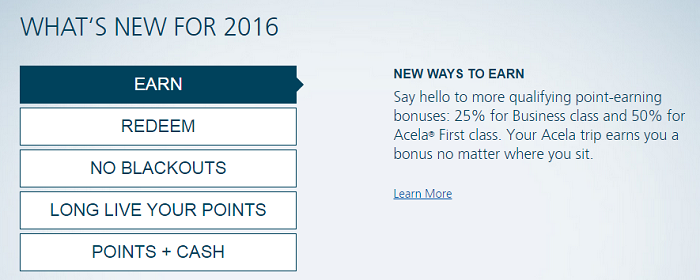 The major changes include:
Amtrak will switch from a zone-based award chart to revenue redemptions
Chase will no longer be issuing the co-branded Amtrak credit card
With the co-branded credit card moving from Chase to Bank of America, Chase will lose Amtrak as an Ultimate Rewards transfer partner. Back in October Amtrak announced that the last day to transfer points is December 7, 2015.
Effective December 8, 2015, the option to transfer points from Chase Ultimate Rewards to Amtrak Guest Rewards will be discontinued. Members may continue to transfer Chase Ultimate Rewards points into their Amtrak Guest Rewards accounts through December 7, 2015.
While the deadline for Ultimate Rewards transfers is imminent, you still have some time to plan your trip if you decide to transfer points over to Amtrak. Revenue redemptions don't start until January 24th.
Transferring Ultimate Rewards points to Amtrak
My wife and I have been thinking about taking our girls on a train trip. We hoped to wait until they were a little older and had more patience. But, these changes made it a now or never proposition. So, we decided to go for it and needed to transfer points to Amtrak.
Chase transfers are pretty straightforward. If you've transferred points to any of their other partners, this will look familiar.
First you pair your Amtrak account with Ultimate Rewards.
Then input how many points you want to transfer and click "continue."
Our tentative plans only involve one zone. So, we needed to transfer 25,000 points for a family bedroom ticket.
And then finally, you review and submit your request.
The transfers are immediate. I double checked on the Amtrak website to confirm the 25,000 points made it into my account.
Now we just have to figure out where exactly we are going and book the trip before January 24th when the revenue redemption program kicks in at Amtrak.
Does anyone else plan on transferring points to Amtrak Guest Rewards before the deadline?