If you're currently enrolled in the U.S. Customs and Border Protection's Global Entry program, you've likely received an email in the past few weeks advertising the "UK Registered Traveller" scheme.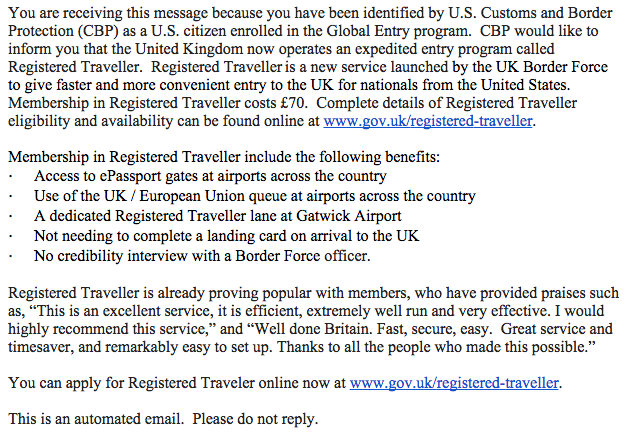 I actually participated in the trial program for Registered Traveller, so have been using the service all year, and thought it might be useful to go through the details of the program.
What is Registered Traveller?
The UK Registered Traveller scheme is similar to the Global Entry program, in that members don't have to interact with an official at Customs, and can instead use the automated passport gates.
The main difference, however, is that this isn't geared towards residents of the UK or EU — those travelers can already use the eGates, so this is set up for foreigners (specifically those from Australia, Canada, Japan, New Zealand, and the USA).
Interestingly, there are a few additional restrictions:
You must be age 18 or over to apply
You must either:

have a visa (but not a Tier 5 concession (Creative and sporting), EEA family permit, discretionary leave or leave outside the rules)
have visited the UK 4 times in the last 52 weeks
So this is clearly not geared towards "the masses" like the Global Entry program, but is rather tailored towards those who are frequently traveling to the UK for business and such.
How much does Registered Traveller cost?
The biggest negative to the Registered Traveller scheme, to my mind, is the price.
It costs £70 to apply to use the service for 1 year (~$100)
If your application is unsuccessful you'll get £50 back (~$75)
When I applied for the pilot program it was a bit less expensive (£50), but the fee was non-refundable.
Given this is a yearly fee (as opposed to the Global Entry fee, which is valid for five years, and is paid for by many credit cards), I think the cost is a bit outrageous.
How does the application process work?
It has been a few years since I've gone through the Global Entry application process, but I feel the Registered Traveller questionnaire was a bit less onerous (mainly because I didn't have to list every country I've traveled to, which is always a bit of a burden):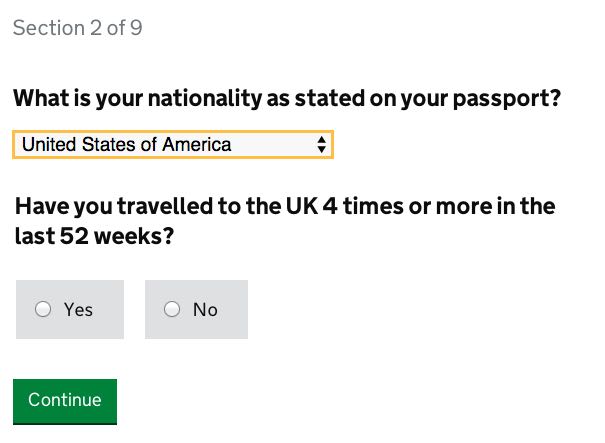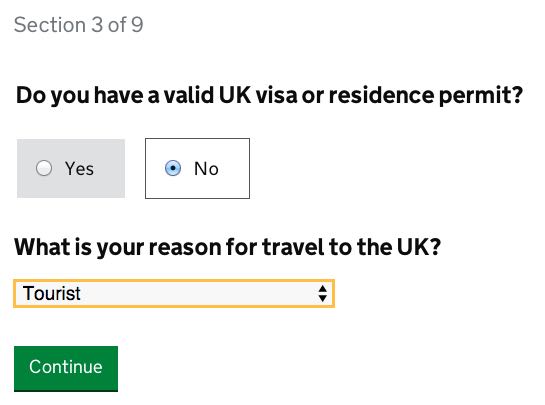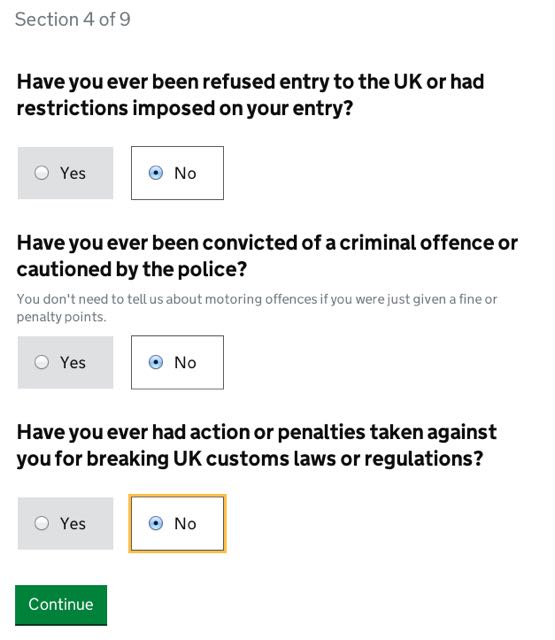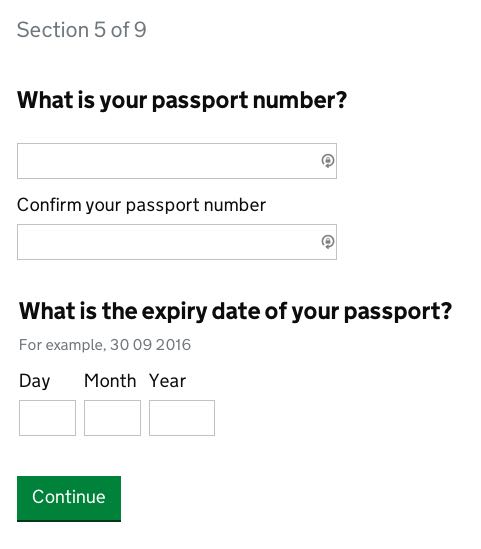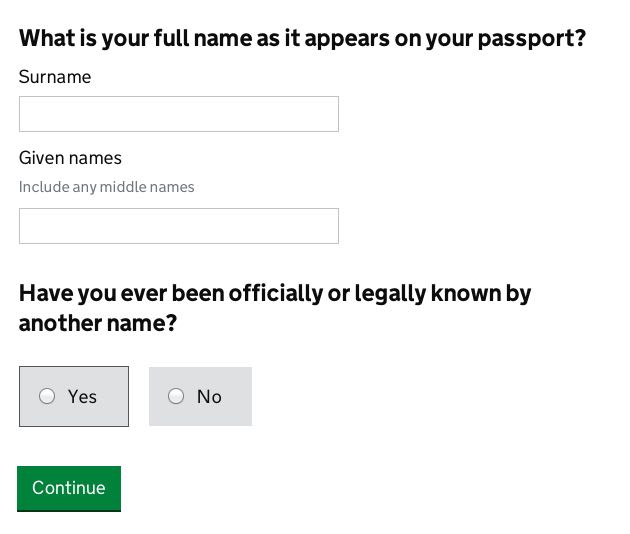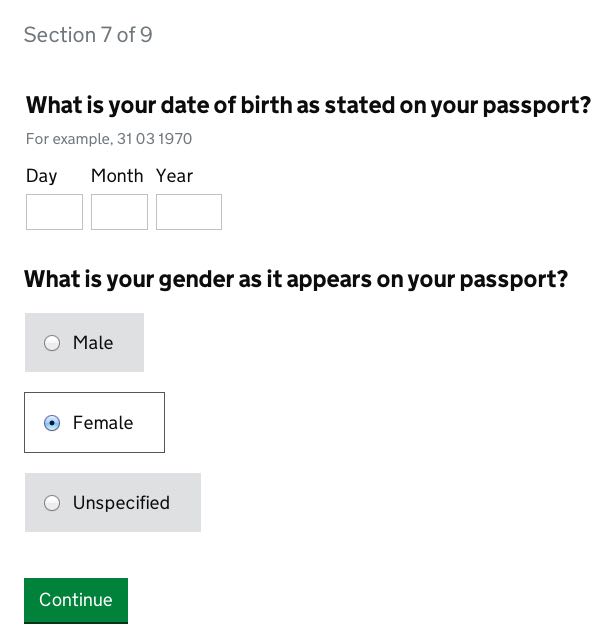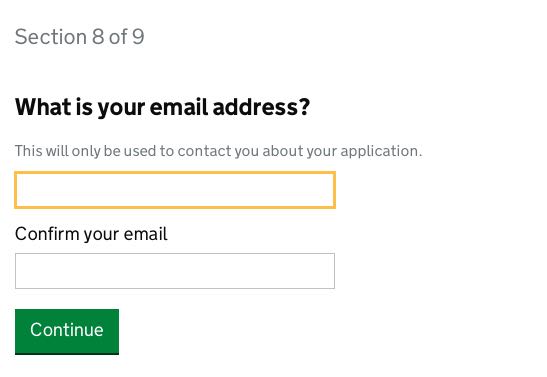 After completing the questions, I just had to acknowledge the details, including the price (which, again, was a bit lower when I applied):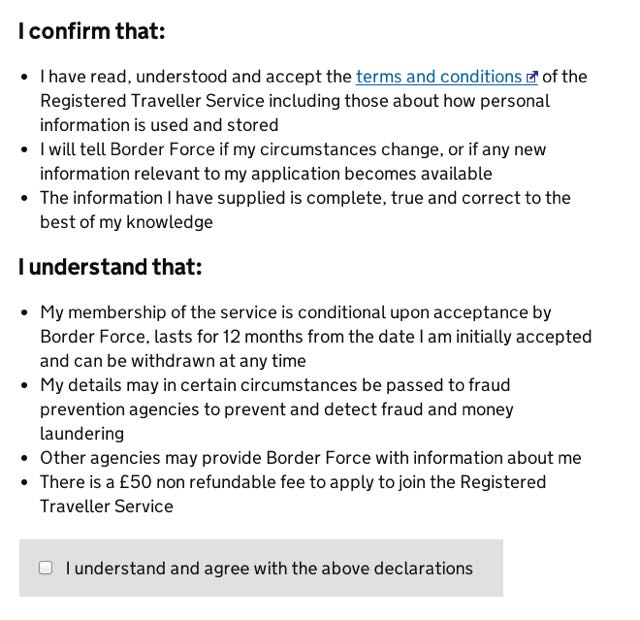 And once that was done, I received a confirmation and tracking number: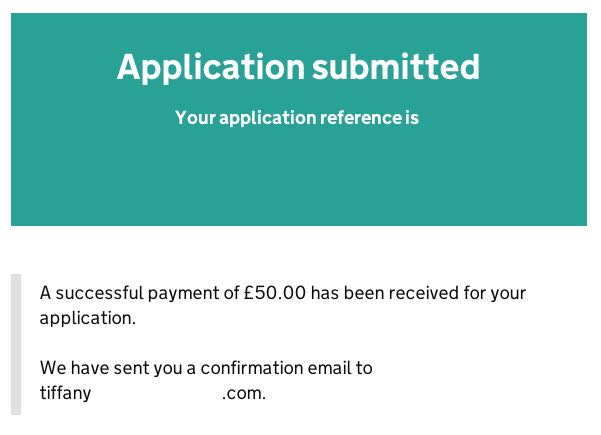 What happens once you've applied for Registered Traveller?
If nothing else, Her Majesty's Government has a very thorough system of communication for this scheme. As soon as I submitted my application the screen displayed the next steps, as follows: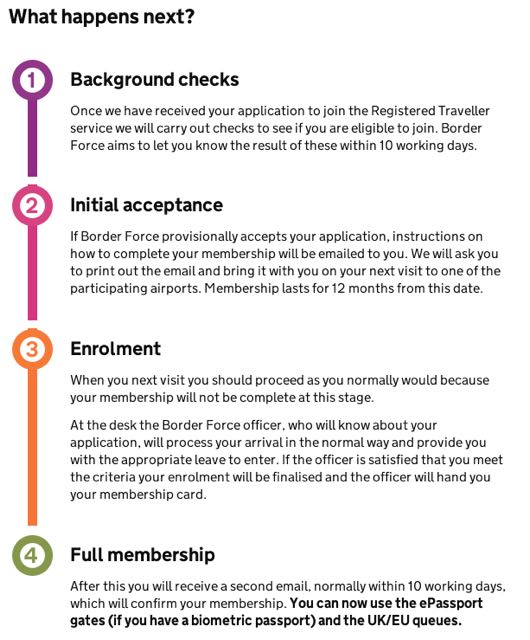 Finalizing your Registered Traveller application
A few days after submitting my application, I received an email confirming my acceptance into the Registered Traveller program, and informing me of the next steps: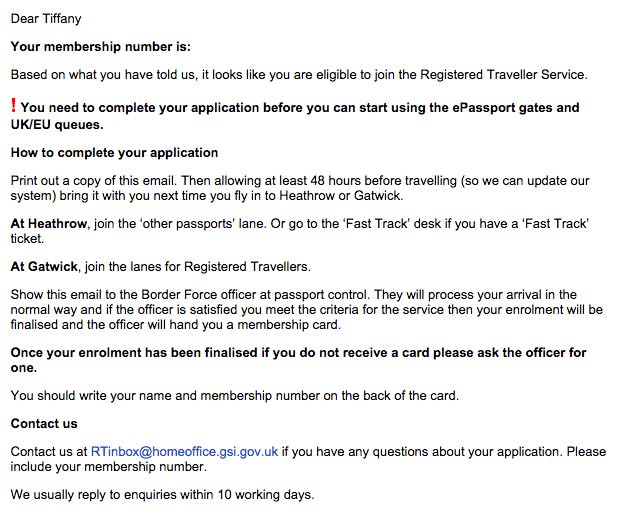 It's important to note that receiving this email does not finalize your application. Similar to the interview process for Global Entry, you still have to have a face-to-face with a border agent.
The nice part, however, is that you don't have to schedule an interview. Just show up at any of the listed UK border checkpoints as normal (making sure you have a print out of your application confirmation), and they'll complete the final paperwork.
This only takes a few minutes, at which point you'll receive a membership card with your Registered Traveller number: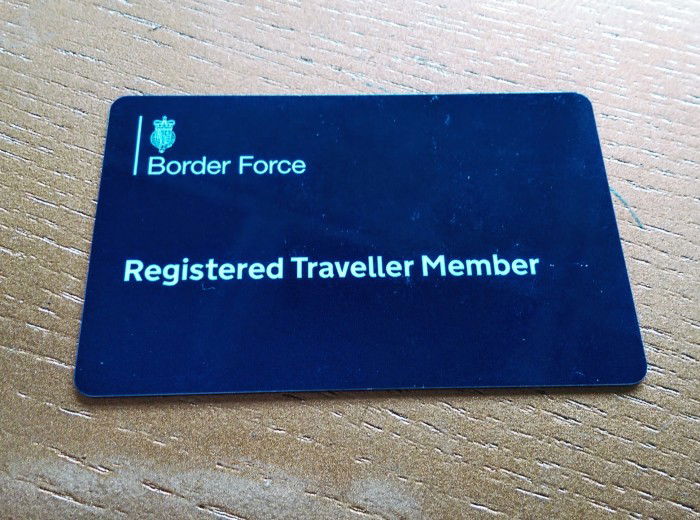 An email confirmation followed immediately: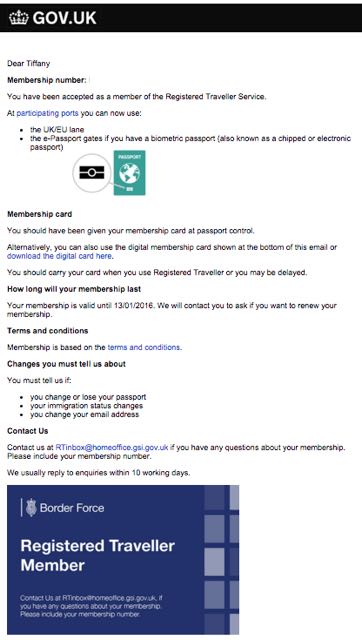 Along with an official authorization letter: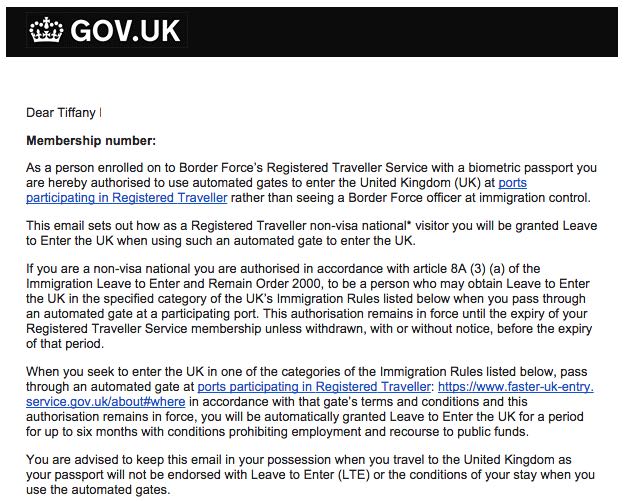 And from that point the process really is simple, and using the ePassport gates couldn't be easier.
Is Registered Traveller worth it?
Having participated in the scheme for almost a full year, I think the answer for me, personally, is "not really."
My travel profile is a bit different though — I've never arrived in the UK without having access to the Fast Track queues. Both top-tier airline elites and premium cabin travelers have access to these expedited lanes, and I've never had to wait more than five minutes for processing.
But I might just be lucky.
Because at Heathrow, at least, I've certainly heard of long queues for arriving passengers, even in business class. So if you're generally landing during a time where queues are lengthy, you'll probably get more of a benefit from being able to use the eGates. Frequent business travelers should certainly check to see if their company will pay the application fee.
Bottom line
At the end of the day, I think any systems that can leverage technology to improve the travel experience are great, and it's nice to see the UK rolling out a program to streamline the border process.
That being said, I think the price is a bit steep, particularly as renewal costs haven't been announced. If you're a super-frequent traveler to the UK, and have the bad luck of arriving at high-volume times, then the cost is still probably worthwhile, but it's a bit hard to justify for me personally.
Is anyone else enrolled in Registered Traveller? What has your experience been?