We hear all the time about passengers going crazy on flights and attacking fellow passengers and crew. But it's not often we hear about a flight attendant attacking fellow crew members and even air marshals.
That's exactly what happened on an American flight between Charlotte and Frankfurt this past week, whereby a crew member attacked her colleagues and even the air marshals, on both legs of the journey. And even though the crew tried to have her removed before the outbound flight even left, apparently American wouldn't replace her.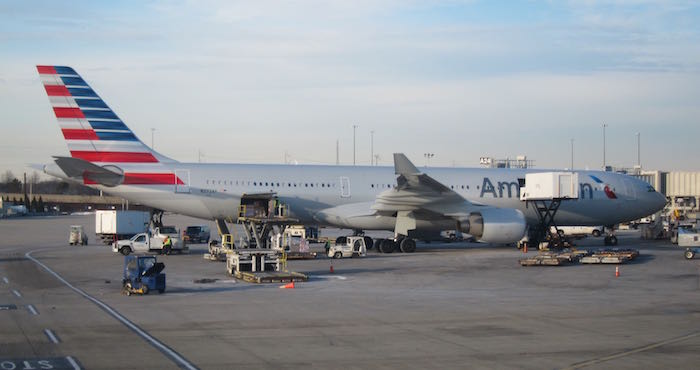 According to the affidavit by federal Air Marshal Joseph D. Fialka, who was assigned to the round trip, Snow slapped other flight attendants and shoved, punched or kicked at marshals. Fialka says that other flight attendants told him before takeoff from Charlotte that they had tried to have Snow removed from duty but that American did not replace her.

In his affidavit, Fialka said Snow confessed to him several times before takeoff that she was "crazy" or a "train wreck."

Once the doors closed, another attendant told Fialka that Snow had slapped her in the middle galley of the airport. Some 45 minutes later, Fialka says, Snow shoved him several times.

"She was quite irrational at this time," the marshal said in his affidavit. "She proceeded to the back of the plane, I learned that, while in the back of the plane, she grabbed the collar of the clothing (of another marshal) … and spoke nonsensical things."

Later, Fialka said he tried to calm Snow. In response, she struck him twice with her open palm in his chest, he said. "The force of this action moved me back. I weigh considerably more than Snow."

The behavior continued and disrupted the rest of the flight, then resumed on the trip back to Charlotte with the same crew in place, the affidavit says.
Wow. First of all, I hope the flight attendant gets the help she needs. Second of all, it's kind of shocking how long this was allowed to go on:
Flight attendants have the authority to remove passengers over the most minor imaginable things, whereby the cops are called in a heartbeat over virtually nothing
In this instance the crew tried to have her removed before departure, but the airline apparently didn't cooperate
After she was clearly acting abusively on the outbound flight she was allowed to continue to work the return flight
Sort of quite a contrast between how passengers are treated and how crew are treated, no?
(Tip of the hat to View from the Wing)