Lounge access policies can be rather complicated. Some airline executives in charge of lounges don't even know the correct policies.
Obviously airlines are all over the place in terms of "generosity" when it comes to lounge access.
British Airways only allows their own first class passengers into The Concorde Room, and not oneworld first class or oneworld Emerald passengers.
Lufthansa only allows their own first class passengers and HON Circle members (and United Global Services members under limited circumstances) into The Lufthansa First Class Terminal & Lounges, and not other Star Alliance first class passengers.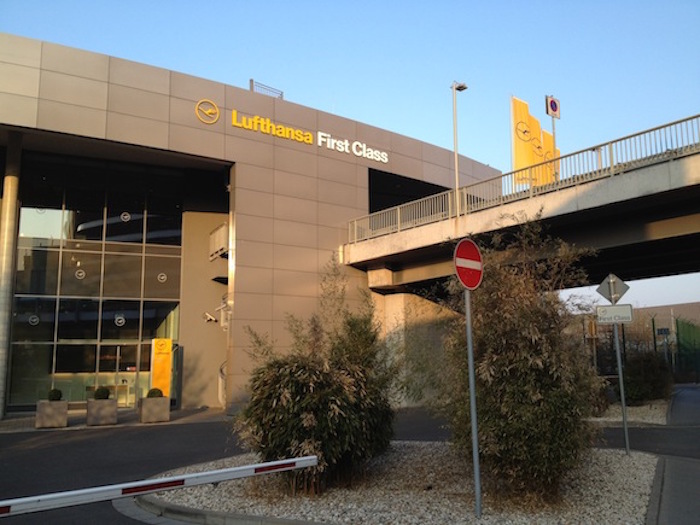 Singapore Airlines only allows those departing in Singapore Airlines first class into The Private Room.
And all of those policies are fair enough, because the airlines clearly publish them. They have every right to be more restrictive than other airlines.
Swiss' lounge access policy is the most restrictive
When it comes to the stingiest imaginable lounge access policies, I think Swiss takes the cake. This ridiculous policy has been in place for a long time, though it just occurred to me that I had never written about it.
While the above airlines all have restrictions in place about having to fly the actual airline in order to access the first class lounge, Swiss takes it a step further. You can only access the Swiss First Class Lounge in Zurich & Geneva if you're traveling on a Swiss operated and marketed flight. In other words, if you're booked on a United codeshare flight operated by Swiss, you're not allowed to access the lounge.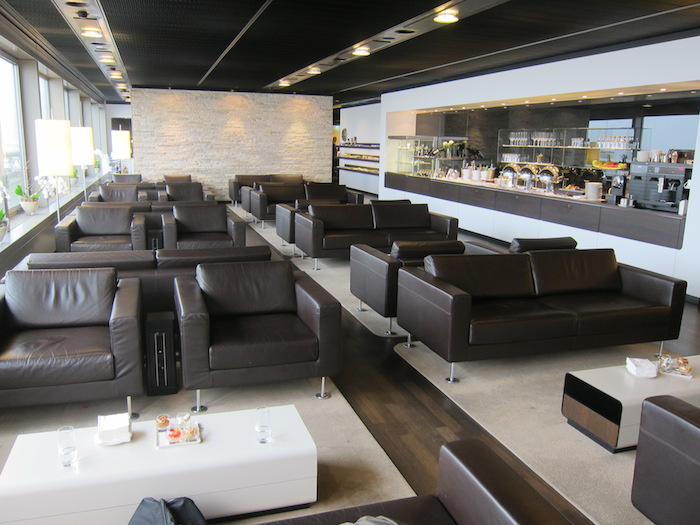 That's the only airline I know of which has such a ridiculous policy. British Airways will let you into The Concorde Room if you're on a British Airways operated and American marketed flight. Lufthansa will let you into the First Class Terminal if you're on a Lufthansa operated and United marketed flight.
But Swiss won't allow someone who spent $12,000 on a one-way first class ticket for a flight operated by Swiss into their own first class lounge if it was issued as a codeshare.
Worst of all, they don't even publish this policy on their website, but rather it's something that passengers on codeshares have to find out the hard way.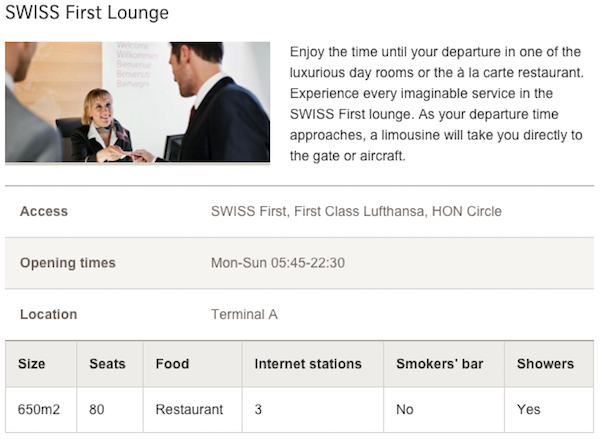 I think FlyerTalk member IAN-UK's reaction to being denied lounge access is pretty hilarious:
After I'd been refused F-lounge entry on a Swiss operated code-share with a revenue ticket, I put together a (very nice) lunch to take on board the SFO flight, complete with a bottle of wine.

On board, the MdC was mortified when I explained I'd been told only SWISS passengers received SWISS service, and so I'd brought my own lunch. She pledged to write a full report. And I enjoyed my picnic.
Hah!
What's the logic behind Swiss' policy?
In theory I can understand the logic behind what Swiss is doing. They want to encourage you to book directly with them rather than as a codeshare flight. Presumably there's more revenue sharing involved when you're ticketed through another airline as a codeshare rather than by the same airline you're flying.
Still, for that incentive to be denying passengers access to a lounge is sort of preposterous. The next logical step would be for them to only offer the full onboard service to passengers traveling on Swiss marketed flights and not codeshares.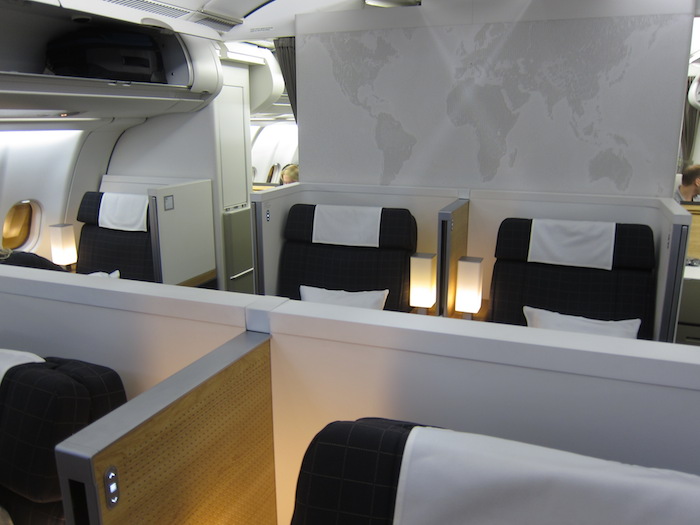 What's the marginal cost of one extra person in the first class lounge? It's just ridiculous…
Bottom line
While I appreciate the concept of an airline wanting to create an incentive to book directly with them, this isn't the way to do it. This is possibly the single most arrogant lounge access policy I know of. Denying a full fare first class passenger traveling on your airline lounge access because they're on a codeshare is a new low, in my opinion. And the fact that they don't even publish the policy and leave people to find out the hard way is even worse.
What do you make of Swiss' restrictive lounge access policy for codeshare passengers?