Hours after returning from our roughly five week adventure to Europe, it was time for one more quick trip. With this series you can expect a review of Emirates' 777 first class (sort of), FlyDubai's Boeing 737 MAX business class, Air Serbia's "new" A330 business class, lots of lounges, and a few hotels.
Why I traveled to Dubai for 24 hours
As some of you may recall, in late May I flew Emirates' A380 first class from New York to Milan. There was a special reason I took that flight, which is that my good friend Toby was the purser, and it would be one of his last flights at Emirates before he retires after 15+ years. I'm so happy that Ford and I had one last chance to fly with Toby.
Well, one last(ish) chance…
I knew Toby's last-ever flight would be from Orlando to Dubai on July 2, and I thought it would be fun to surprise him and take the flight. I was supposed to be in Europe then, but this was an occasion worth returning early for. There was first class award availability, so I figured it was meant to be.
While I've flown with Toby many times before, I thought it would be a bit more fun if he had no clue I was booked on the flight. So I'll share all the details of the flight, how well I managed to execute that plan (or not), and at what point he figured out I was onboard.
Of course I recognize that an Emirates first class review isn't particularly novel (I've reviewed just about all versions of Emirates' first class, from Emirates' A380 first class, to Emirates' new 777 first class, to Emirates' old 777 first class), so I at least wanted to get a couple of interesting reviews in with the return journey.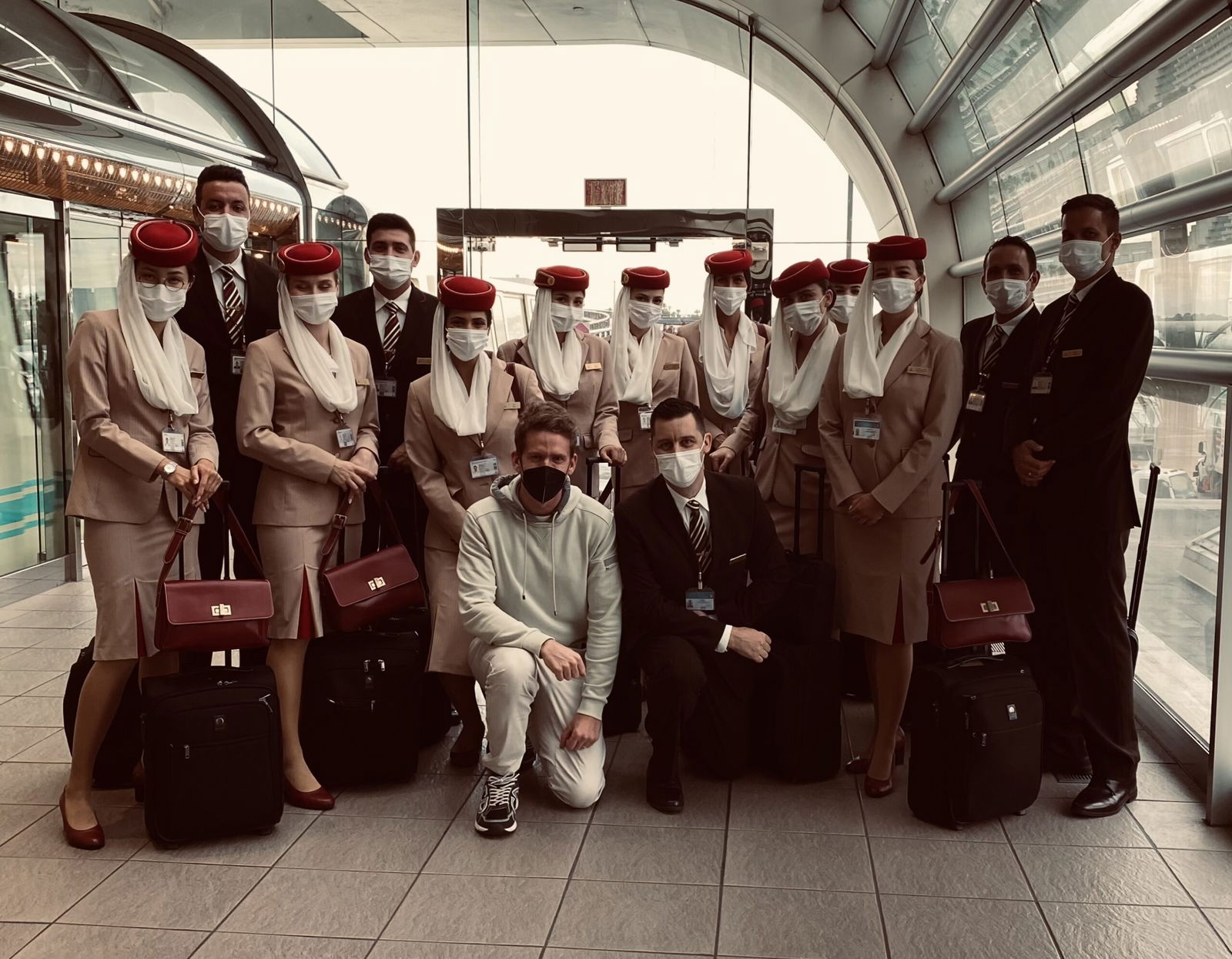 The airlines I flew
For the outbound portion of this trip I flew Emirates first class from Orlando to Dubai, which is a ticket I booked with Emirates Skywards miles.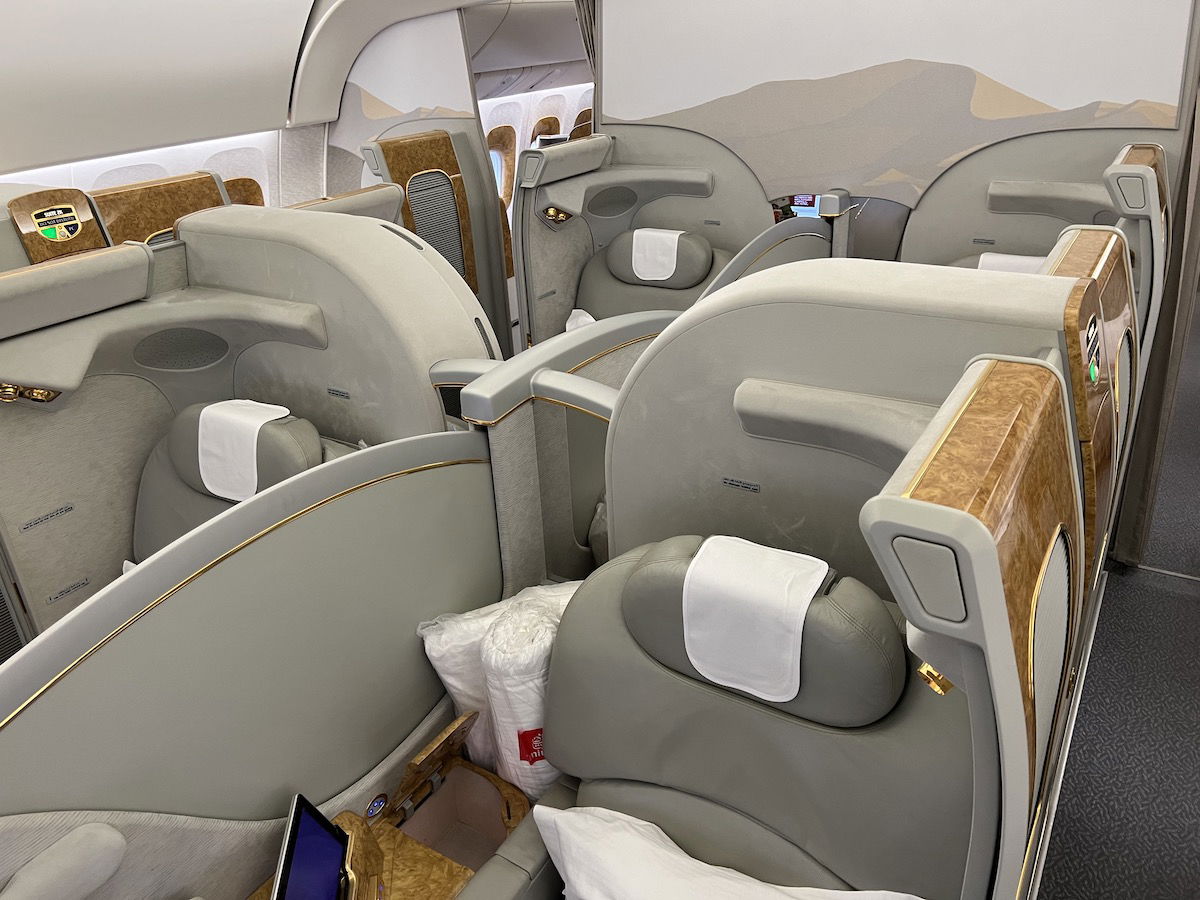 By the way, since my trip really started in New York (since I flew Finnair from Stockholm to New York), I flew JetBlue from New York to Orlando. I won't be reviewing that, because it was your typical JetBlue flight — quite pleasant, but delayed as usual.
How did I return to the United States? Well, I've long been intrigued by FlyDubai's Boeing 737 MAX business class product, so I decided to fly that from Dubai to Belgrade. Oh my, what a flight it was…
Sadly there are no efficient ways to redeem miles for FlyDubai business class, so I booked an economy ticket with cash, and then used FlyDubai's upgrade bid program to secure a business class seat.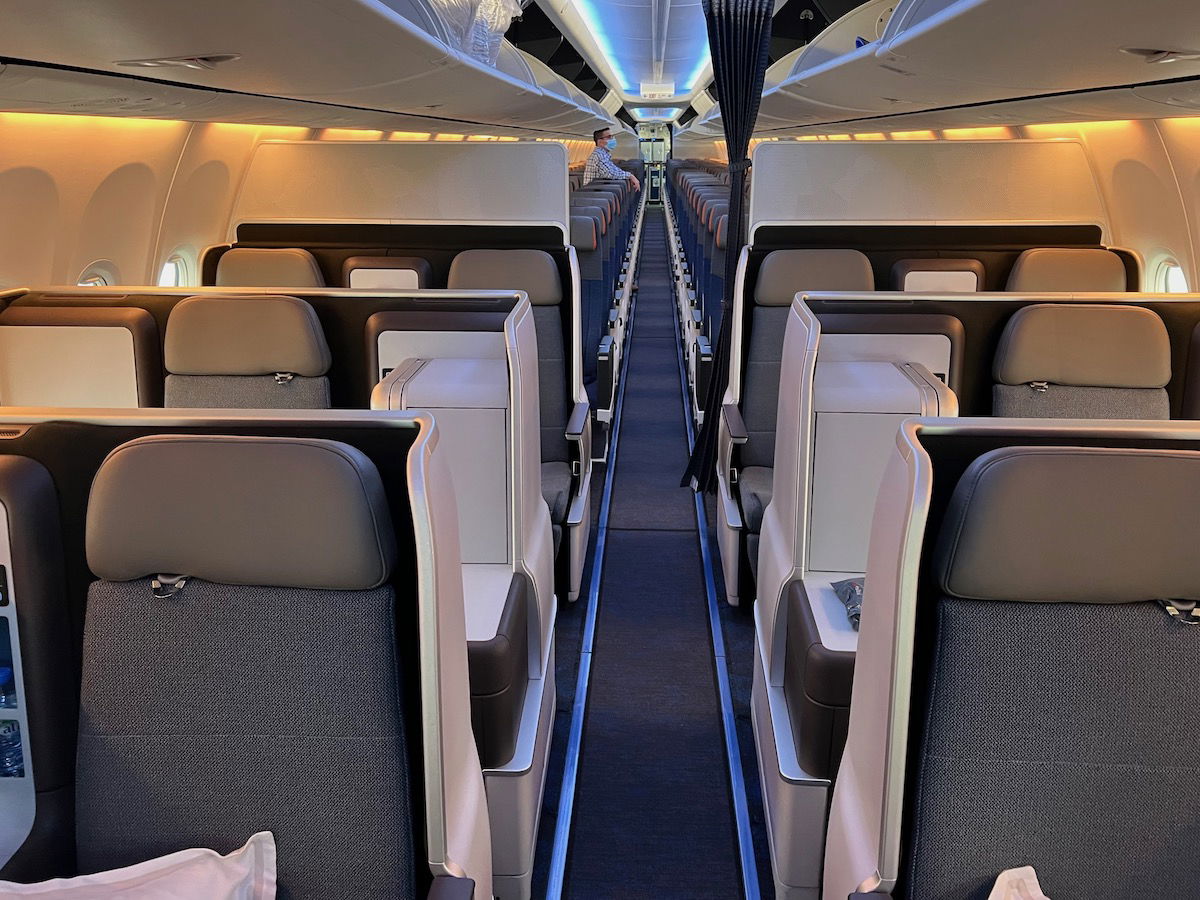 Then from Belgrade I flew Air Serbia's new(ish) A330 business class, as the airline recently traded in its A330 for a more economical one that originally flew for Aeroflot. I was also curious to see how the carrier's soft product was holding up, with Etihad less involved in the airline.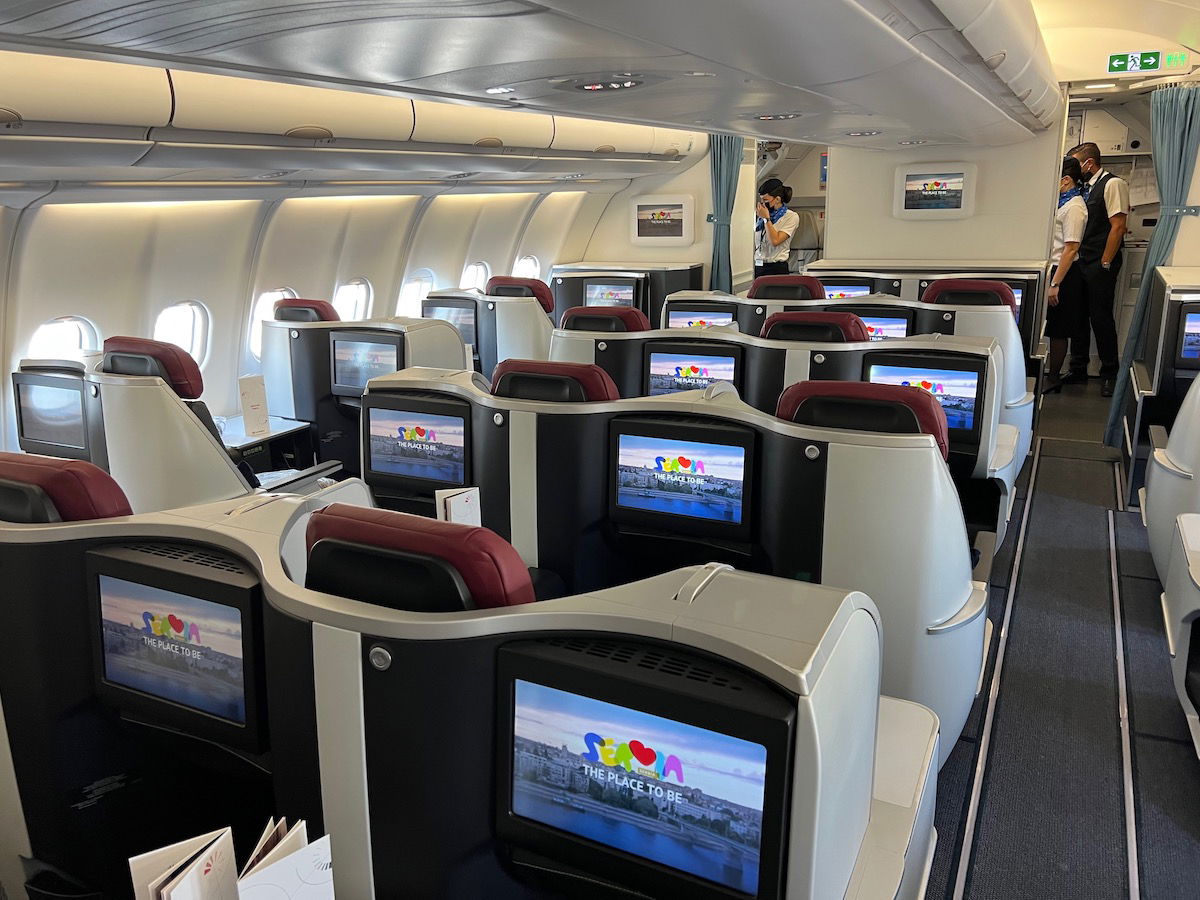 Lastly after spending some time in New York, I flew Frontier Airlines from Islip to Tampa, so I'll be reviewing that as well. That's an experience I'm not looking to repeat anytime soon.
The hotels I stayed at
I kicked off my trip by spending a night at the Hyatt Regency Orlando Airport, which you can't beat for the convenience, as it's literally in the terminal. I booked my stay using World of Hyatt points.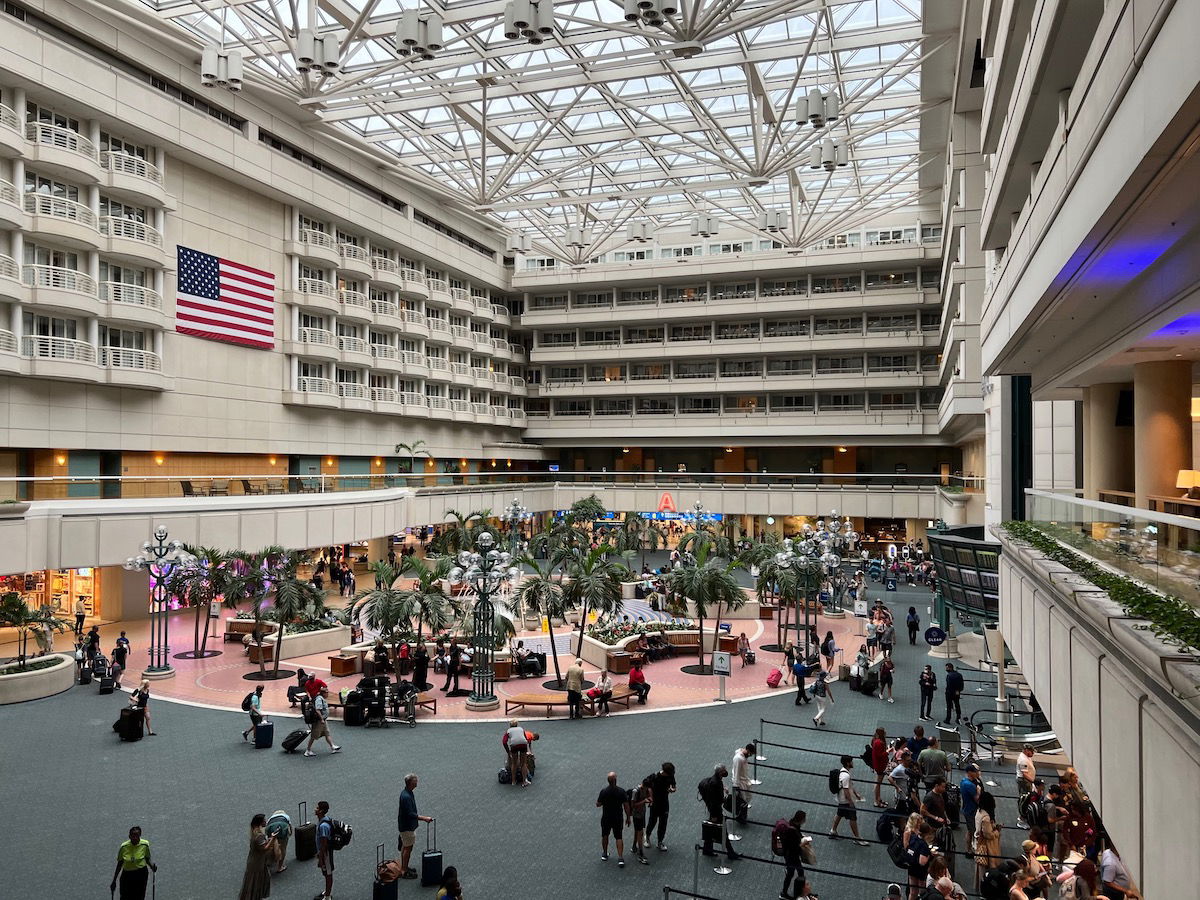 Then for my one night in Dubai I decided to book the new Dubai EDITION. To be honest, I booked this hotel thinking it would be a comically bad experience, given the drama when the hotel opened in late 2021. I'm looking forward to sharing how this really was. I booked this stay using the Marriott STARS program, so for the ~$200 nightly rate I received breakfast, a $100 food & beverage credit, and more.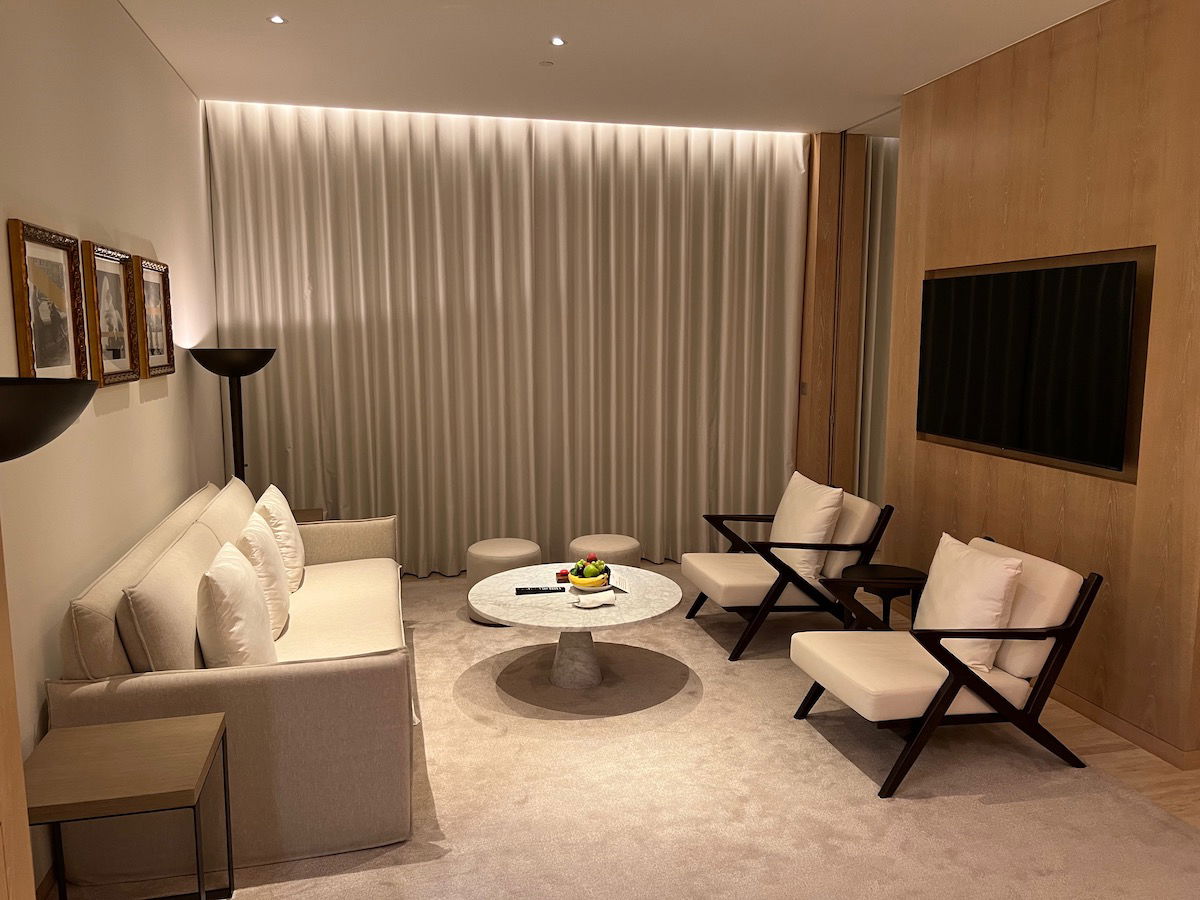 Lastly, I had a very quick overnight in Serbia, where I stayed at the Hyatt Regency Belgrade. This is a Category 1 World of Hyatt property, so paying just 5,000 points for a one night stay was tough to beat.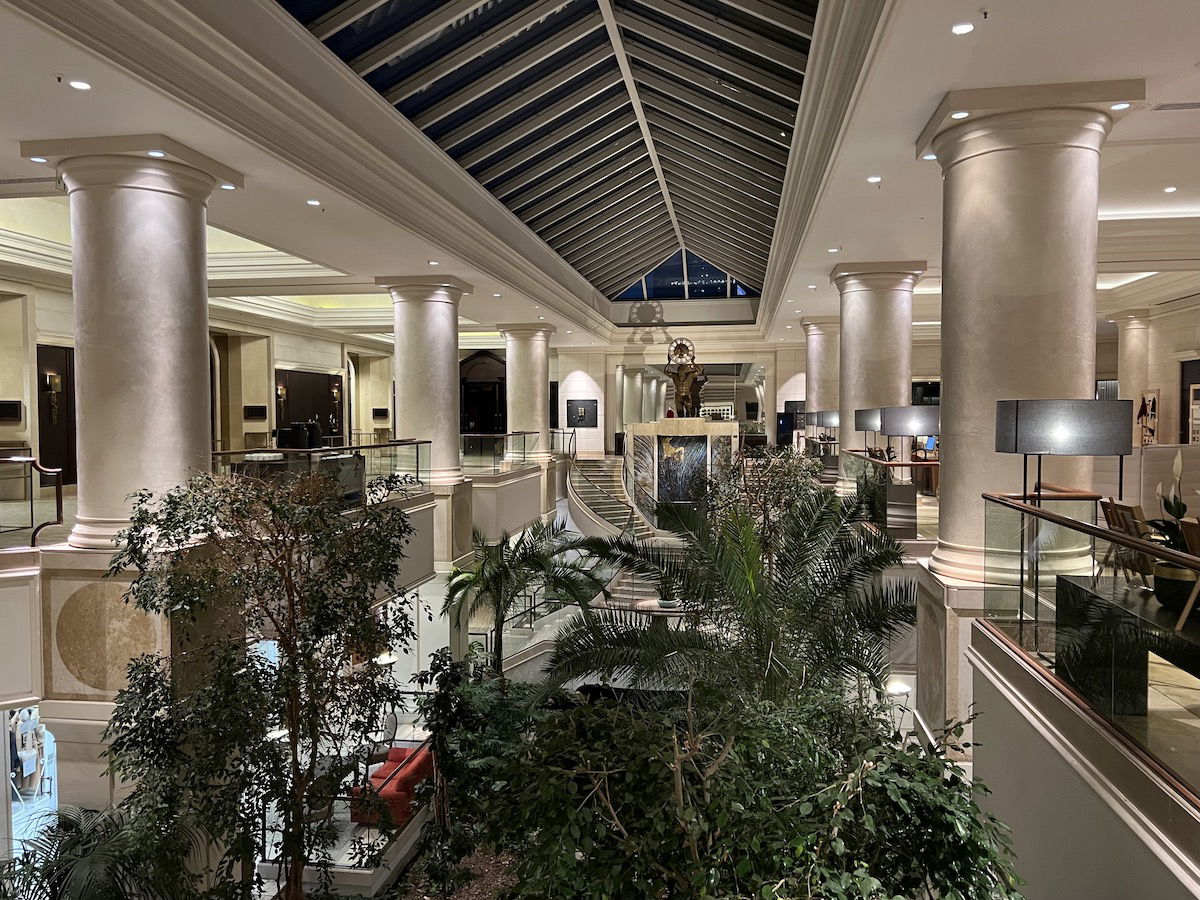 Bottom line
While my trip to Dubai was fast, it was also super memorable. I got to join Toby on his last "working" Emirates flight, and then managed to experience several other travel products that have been on my list, from the Dubai EDITION, to FlyDubai's 737 MAX business class, to Air Serbia's new business class. You can also expect several lounge reviews.
Stay tuned, and thanks for reading!