On Tuesday I flew Emirates' A380 first class from New York to Milan. While flying Emirates first class is always a treat, there was a special reason I took this flight — it would be my last flight on Emirates with one of my best friends, before he leaves the company in a few weeks. Fortunately this isn't the end of our friendship, though it is the end of experiencing Toby's textbook perfect service on one of my favorite airlines.
How I became friends with Toby
I took my first-ever Emirates A380 first class flight in December 2012. This was back at a time when redeeming miles for Emirates first class was virtually impossible (so much has changed since then). I was on a British Airways award ticket from London to Dubai, and a flight delay caused me to be rebooked in Emirates' A380 first class. To say I was over the moon would be an understatement.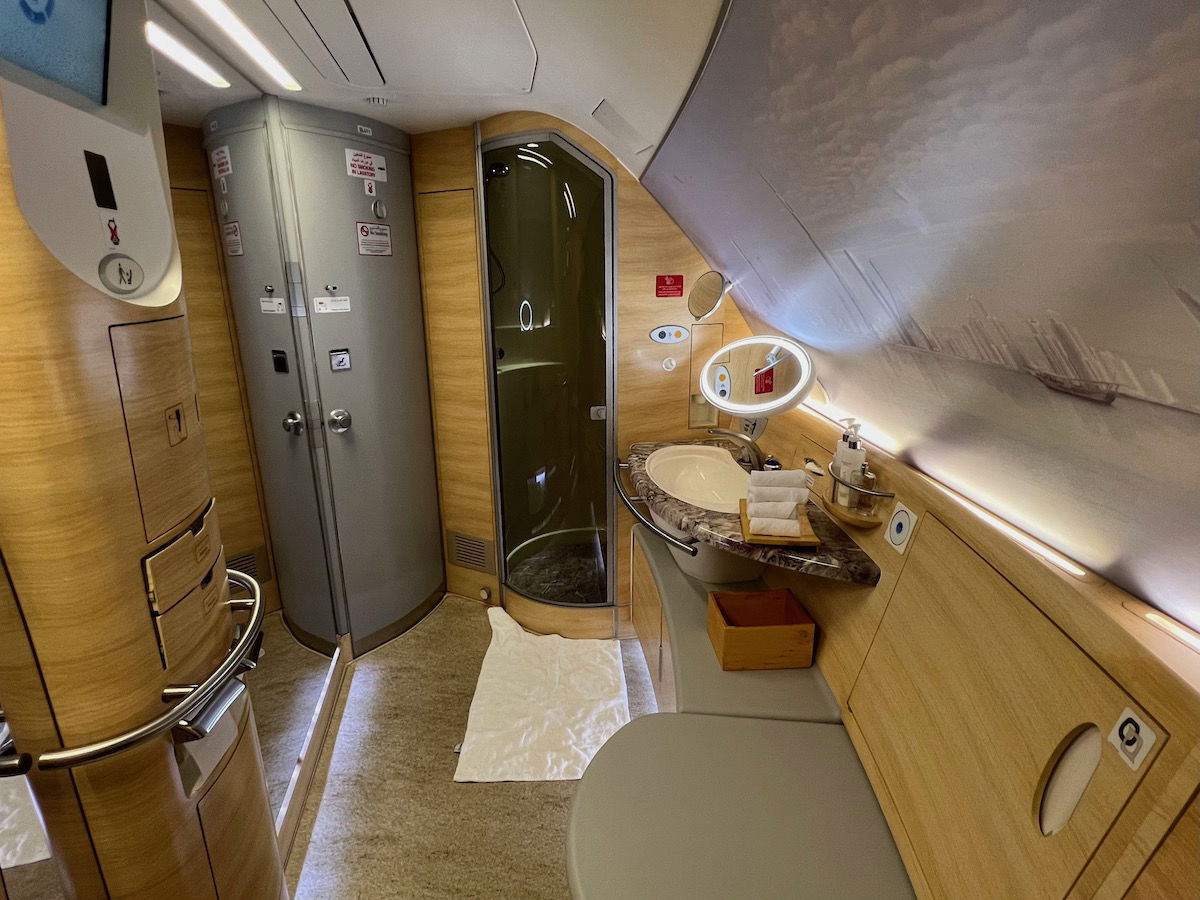 But the most meaningful part of this flight was getting to meet Toby. At the time he had just been promoted to purser, so it was one of his first trips leading the 26-strong A380 crew, and he was simply so professional.
We immediately hit it off, as during boarding he noticed I had British Midland luggage tags on my carry-on (miles & points old timers will know the beauty of British Midland Diamond Club… RIP). As it turned out, Toby had worked as crew for British Midland before moving to Emirates.
As I noted in my trip report at the time, Toby was by far the best crew member, and really seemed to love his job. Not only was he ridiculously professional, but he was also a huge avgeek.
How did we actually become friends, though, as we didn't exchange contact information on the flight? Long story short, an OMAAT reader met Toby, and told him he recently read a review of Emirates first class. Toby realized that review was from his flight. The reader then let me know about this funny coincidence, and at that point we were connected.
And I'm so happy it worked out that way — Toby is genuinely the kindest and most positive human being I know, and I'm lucky to call him one of my best friends.
My friendship with Toby over the years
Over the past decade or so, I've seen Toby in countless countries:
Whenever practical, I love booking myself on the flights Toby is rostered on, because there's nothing quite like flying with a friend
When Toby has a layover, I love to see him if I'm in the same place (or similar area), as we've overlapped everywhere from Fort Lauderdale, to Frankfurt, to Melbourne
I've taken several trips with Toby over the years, as he loves flying with other airlines as well, to see how their service compares; for example, he joined me on my recent return journey from Muscat to Miami, flying Turkish business class and SAS business class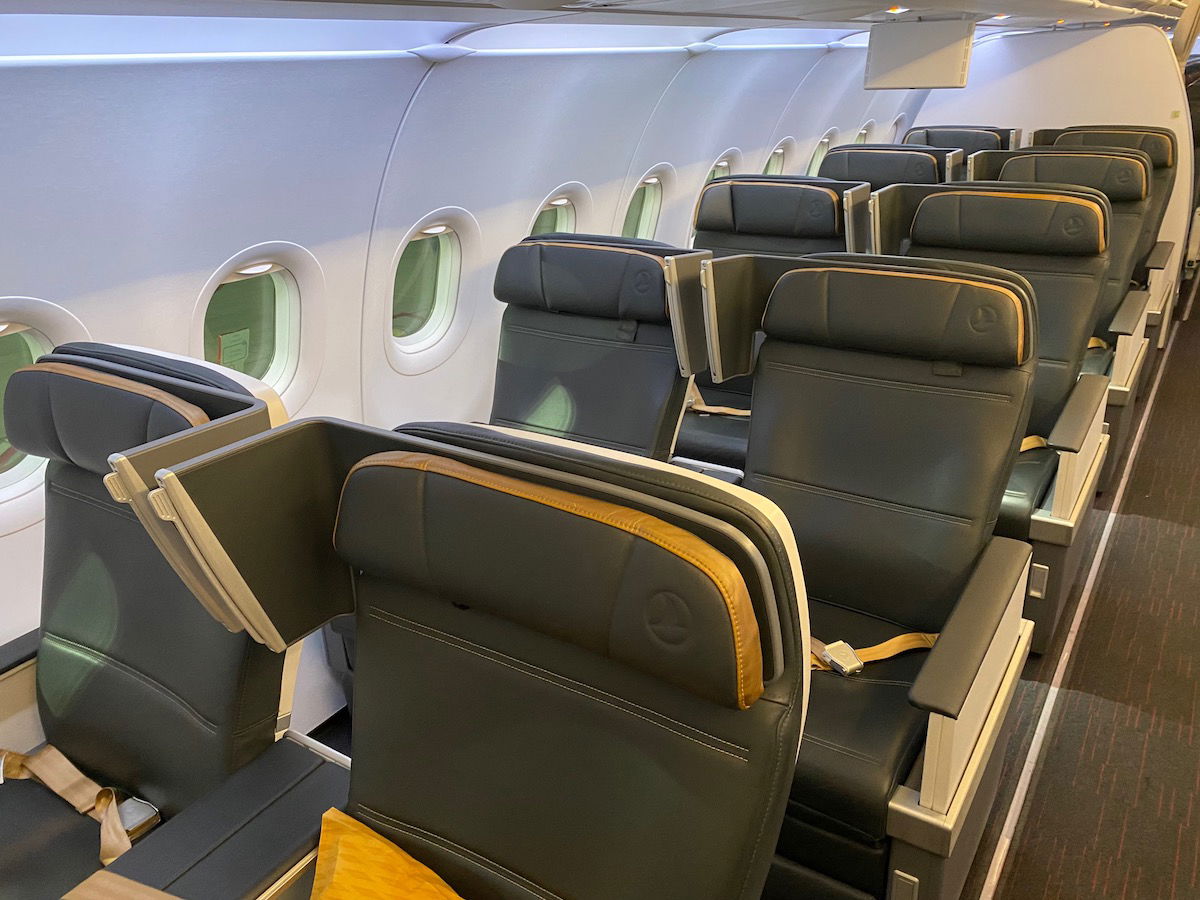 Toby's aviation geekiness knows no bounds. Like, he'll finish working one of the longest flights in the world, and then if he has a few days off he still wants to fly somewhere, even if it's just to try a new airline.
Also, getting Toby's observations on other airlines has always been hilarious. Toby takes his job (and delivering a great passenger experience) seriously, so when there's a flight where that passion is missing, I love hearing what Toby has to say.
I remember once flying with Toby on an American Eagle regional jet, and we were seated right by the galley. The flight attendant (who was not particularly hardworking, to put it mildly) was talking to her colleague about how she thought she wanted to go work for Emirates, and I remember us both thinking "good luck."
One last flight with Toby…
After being at Emirates for over 15 years, June is Toby's last full month at the airline. When he sent me his last roster, there was a May 31 New York to Milan flight on there, which was a great fit in terms of our schedule for needing to get to Europe. When there were also two first class award seats on the flight, I figured it was meant to be.
What a privilege and pleasure to fly with Toby one last time. It's not just that it's really fun to fly with a friend, but as someone who enjoys a good passenger experience, I love observing with how much respect he treats both passengers and colleagues.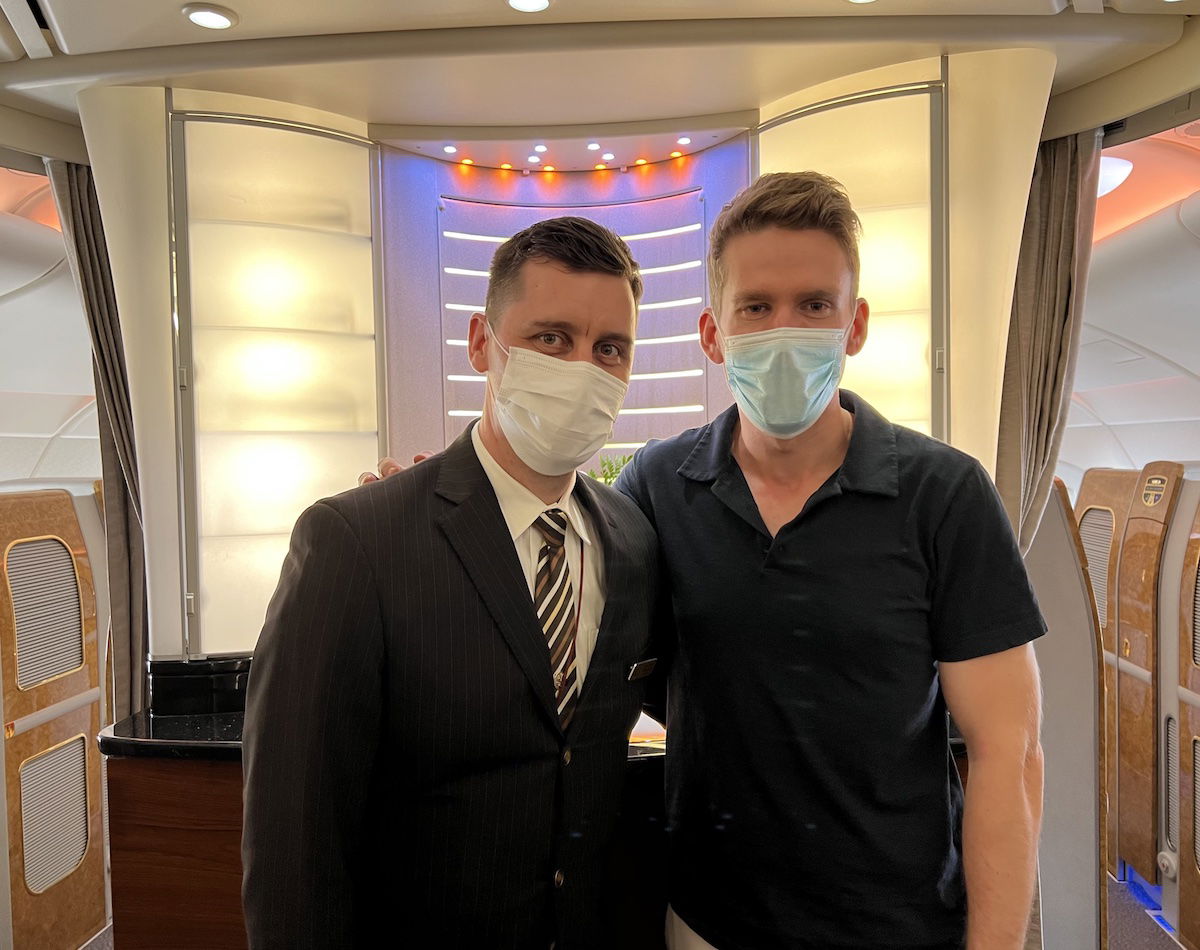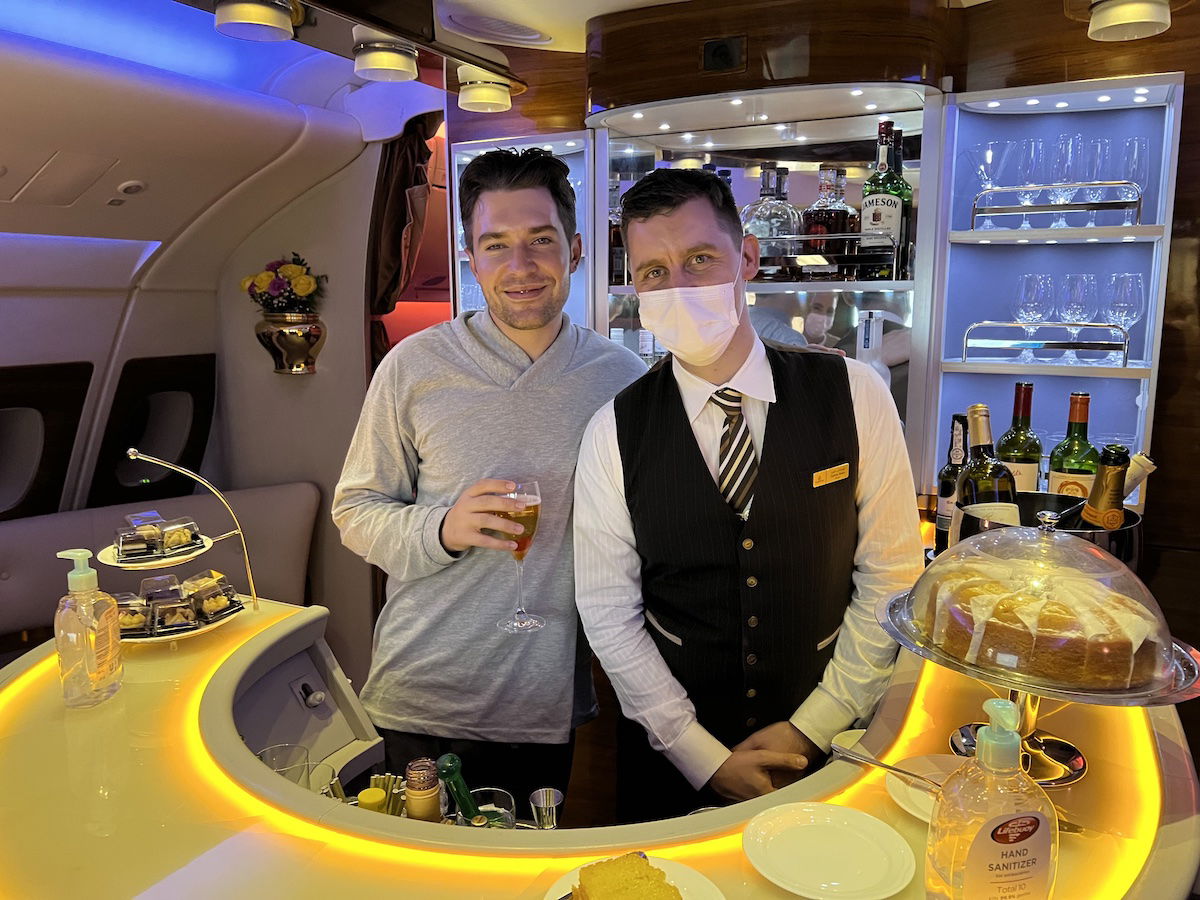 This is a huge loss for Emirates, because Toby genuinely cares that every single passenger on his flights has a great experience. And he does all this while motivating and supporting his colleagues and making them feel valued in situations where passengers act out of line.
I can only imagine the mixed emotions he's having. As many airline employees can attest to, it's hard to give up the lifestyle. But at the same time, I'm sure he'll quickly appreciate being able to sleep regularly and have a more structured schedule.
Toby has an exciting next chapter in his career, and I'm looking forward to taking many more trips with him… just not in uniform.
Bottom line
My good friend Toby will be retiring from Emirates after over 15 years at the airline. We've been friends for nearly a decade now — it started with my first Emirates A380 flight, and the rest is history. While this is obviously not the end of our friendship, I'm grateful I had the chance to fly with him one last time.