For our trip to Italy & France, our first flight was on Eurowings Discover from Tampa to Frankfurt. This is Lufthansa's new long haul low cost carrier, and I was looking forward to experiencing it. However, before I even review the flight experience as such, I wanted to share what happened prior to our flight.
Eurowings Discover isn't very reliable
Eurowings Discover is part of Lufthansa Group, and prior to our flight I had heard about how the airline wasn't particularly operationally reliable. I didn't think much of it, until our March 24 flight from Tampa to Frankfurt was canceled just a day before departure.
Looking at flight tracking data for the route, Eurowings Discover has some serious operational issues. Between February 27 and March 24, this flight was canceled four times. For context, the flight only operated 11 times during that period (it's not a daily service). That means over the course of around four weeks, the flight was canceled ~27% of the time.
That's terrible, and something to keep in mind if you're hoping for a reliable way to cross the Atlantic.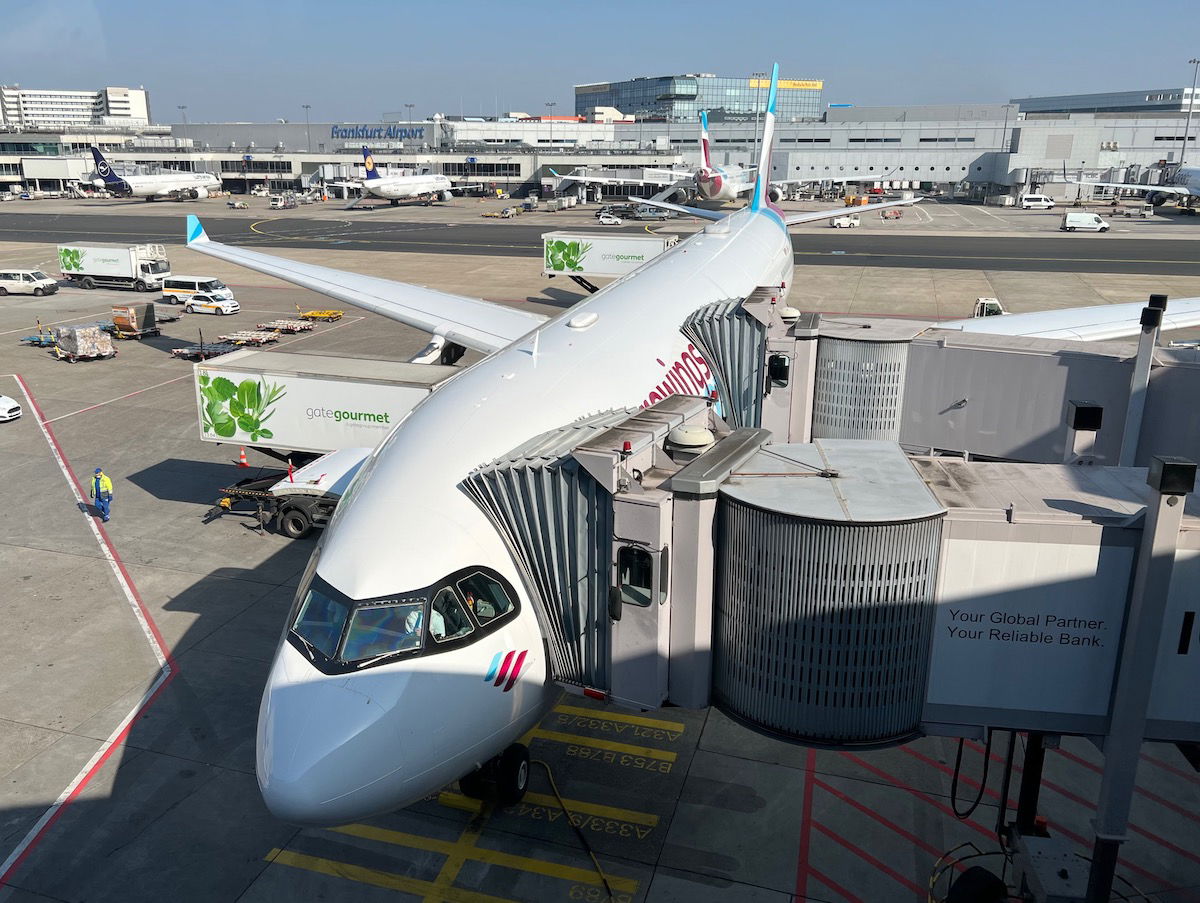 Fortunately I easily rebooked us for the next day
I booked our Eurowings Discover flight from Tampa to Frankfurt using Air Canada Aeroplan points, and only booked two days before departure. One day before departure I actually caught the cancelation before even being informed of it.
I noticed that inventory for the flight was suddenly zeroed out (yes, I have quite a habit of monitoring seatmaps and inventory prior to departure). I went to Eurowings Discover's website, though the flight status page showed nothing about the flight being canceled. I then went to Lufthansa's website, where the flight showed as canceled.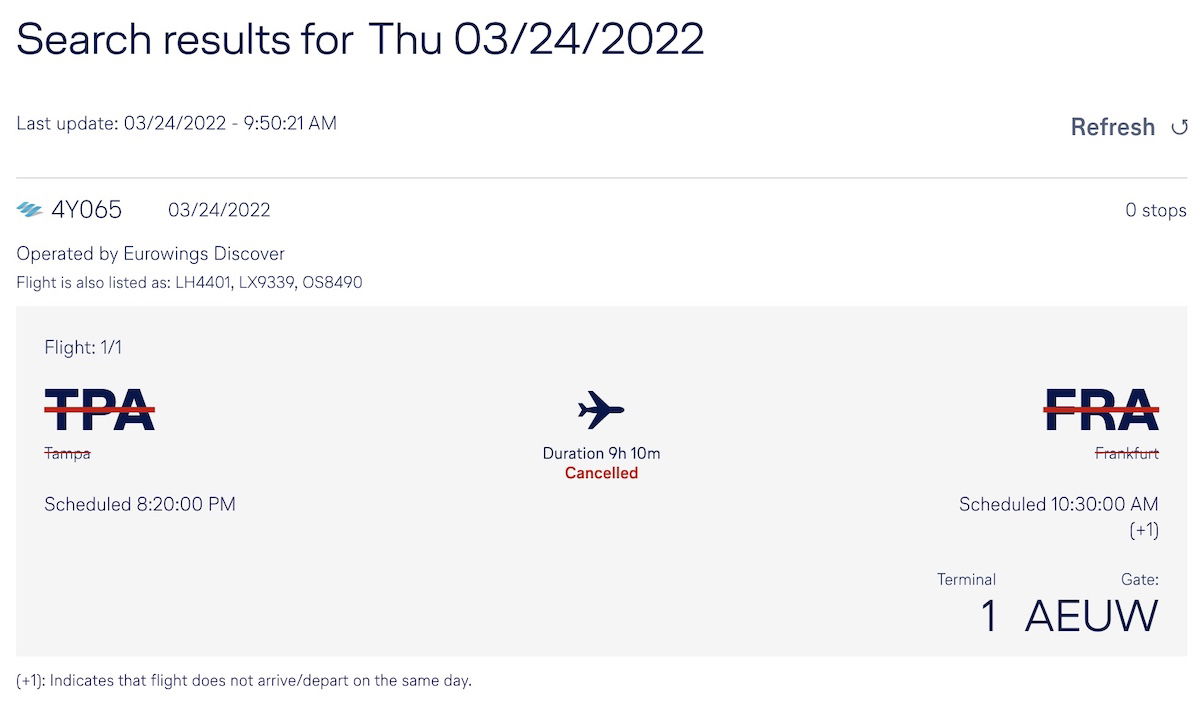 With the cancelation deadline for our hotel in Venice coming up in a matter of hours, I knew I needed to do something. Fortunately I'm pretty good at booking and rebooking award flights. 😉
As luck would have it:
I had only ticketed the award reservation in the past 24 hours, so could refund it for free, and reuse those points toward another ticket
There were exactly two business class award seats available on the same routing the following day
I could still cancel the Venice hotel for that first night, and shorten the stay to reflect our arrival a day later
So within five minutes everything was rebooked, and we were good to go for the following day. This even worked better for our schedule, as we were feeling a bit rushed with leaving Florida.
I screwed us out of 1,200 Euro compensation!
A minute after rebooking our flights I texted Ford about the new flights and he texted me back:
"Does that mean we get that European delay compensation?"
Grrrrr!!! How on earth had I not even thought of that? I was so pleased with having rebooked us on a new itinerary in record time, and somehow this slipped my mind.
For those not familiar, the European Union has the most consumer-friendly regulations for air travelers of anywhere in the world, known as EU261. Long story short, if your long haul flight to or from the European Union is delayed by more than four hours, you're entitled to 600 Euro cash compensation per person. So we would have been entitled to 1,200 Euro compensation.
I totally messed this up, because I "voluntarily" canceled our ticket, and rebooked us on a new itinerary the next day. In order to receive this compensation you actually need to be checked in for the flight, and have the flight canceled on the same "reservation."
I'm trying to make myself feel better
I'm of course kicking myself for how I handled this, though at the same time, I'm trying to be realistic:
I had redeemed Aeroplan points for this flight, and often it can be complicated and time consuming to rebook on a partner award ticket; with only two business class award seats and me catching the flight cancelation before it was officially announced on Eurowings' end, I assumed those seats would disappear any second
Eurowings Discover wasn't even operating a flight on Wednesday out of Tampa, so it's not like I could have gone to the airport and have them rebook me there for the following day
If we just showed up the next day, I was worried that there would be no business class seats left, since both flights were reasonably full (and would definitely be quite full after the first one was canceled)
I was also dealing with the time sensitivity of having to cancel the hotel in Venice before the deadline
Airlines constantly try to get out of actually paying EU261, so even if I had done everything right, it would have likely been a fight to get paid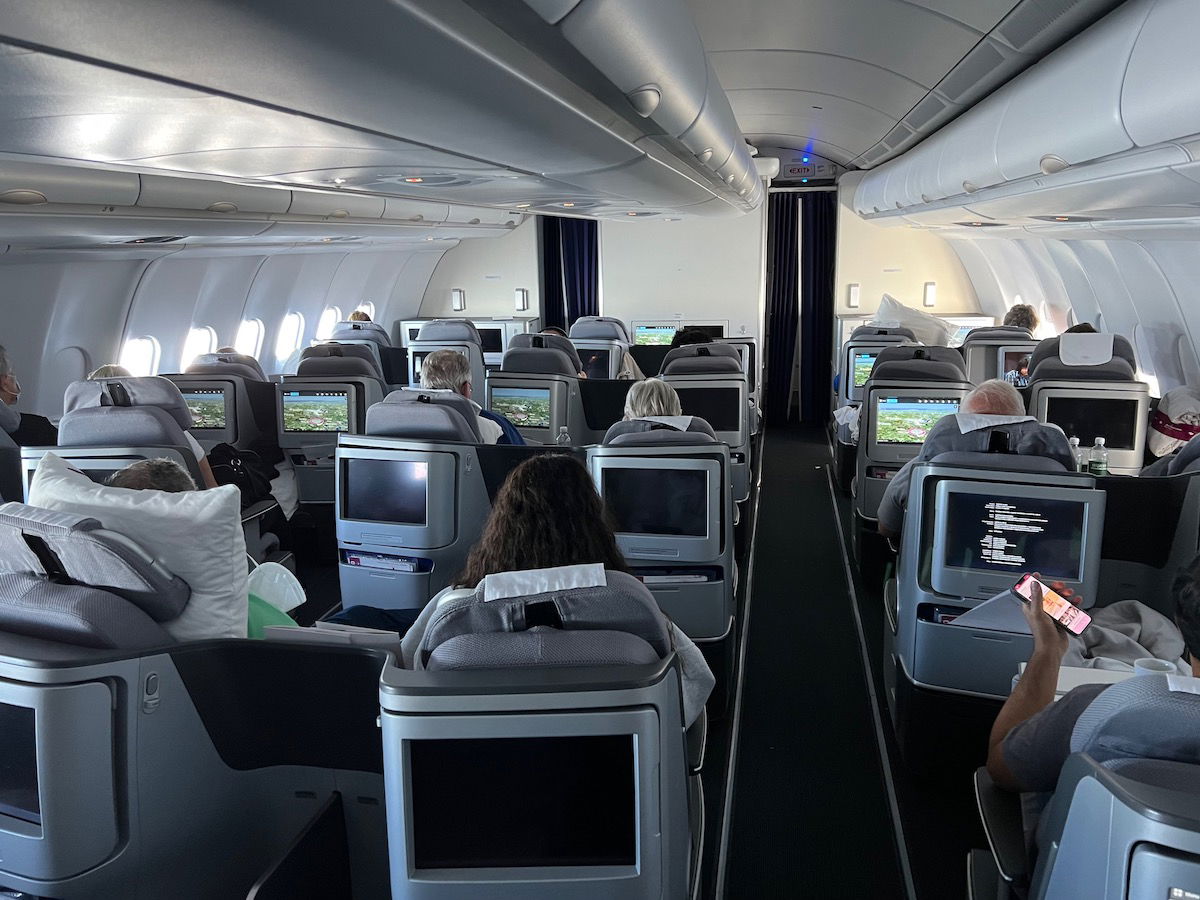 Bottom line
Our trip to Europe wasn't off to a great start, when our Eurowings Discover flight from Tampa to Frankfurt got canceled just a day before departure. On the plus side, I managed to rebook us on the same itinerary a day later, and wasn't out of pocket anything, as I could rebook our hotels.
Unfortunately I also totally forgot about EU261, which would have entitled us to a combined 1,200 Euro in compensation for the delay. I'm frustrated this slipped my mind, though at the same time logistically I'm not sure how exactly I would have handled this otherwise.
How mad should I be at myself over this?