---
Welcome to what will be the shortest trip report installment in OMAAT history (I think?). I figured I should write about the Munich to London segment to be thorough, but there's not that much to say, especially since I've reviewed Lufthansa's intra-Europe business class many times before.
Booking Lufthansa Business Class With Miles
This segment was part of my Tokyo Haneda to London Heathrow award ticket, which I booked for 75,000 LifeMiles plus $84 in taxes and fees. The flights were as follows:
01/09 LH715 Tokyo to Munich departing 12:45PM arriving 4:45PM [Business]
01/09 LH2480 Munich to London departing 6:30PM arriving 7:35PM [Business]
Lufthansa Business Class A320neo Review
My flight was departing from gate H38, about a five minute walk from the lounge.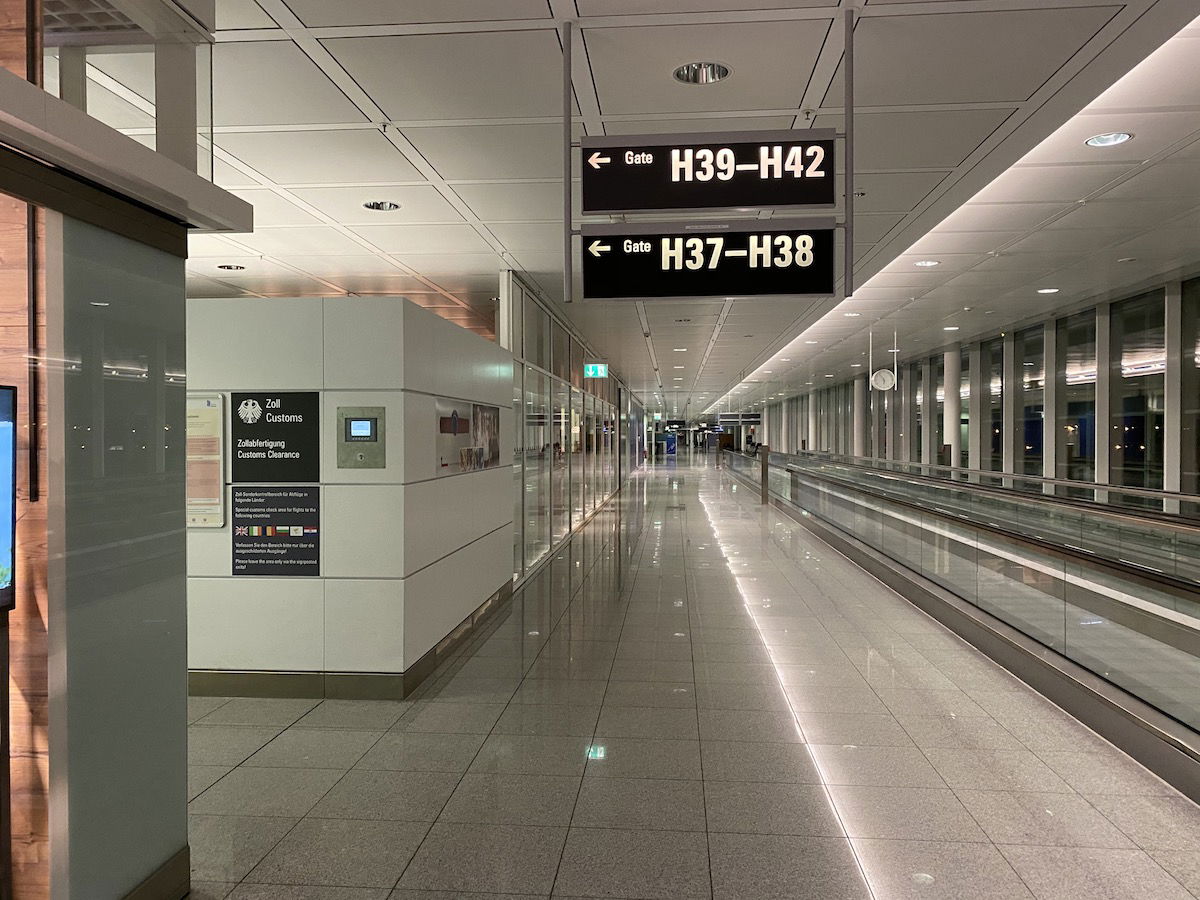 Munich Airport Concourse H
Lufthansa 2480
Munich (MUC) – London (LHR)
Thursday, January 9
Depart: 6:30PM
Arrive: 7:35PM
Duration: 2hr5min
Aircraft: Airbus A320neo
Seat: 4F (Business Class)
The flight was operated by D-AINU, a brand new Airbus A320neo. The plane had four rows of business class.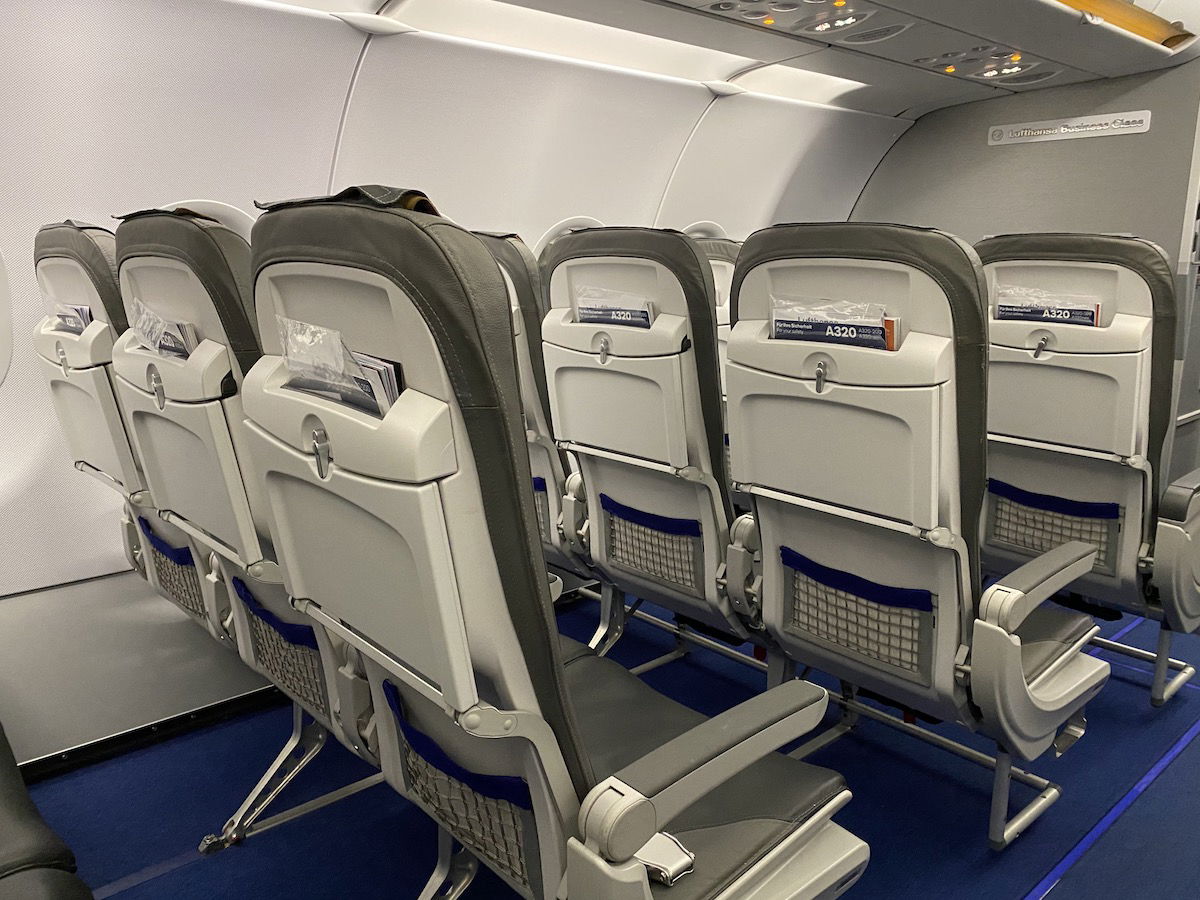 Lufthansa A320neo business class
On the plus side, I thought the legroom was surprisingly excellent for intra-Europe business class. I thought Lufthansa had 30″ of pitch throughout the cabin, so what am I missing? Did I just shrink a foot, or how is legroom actually not bad? I think even the below pictures make it pretty clear that legroom is better than usual…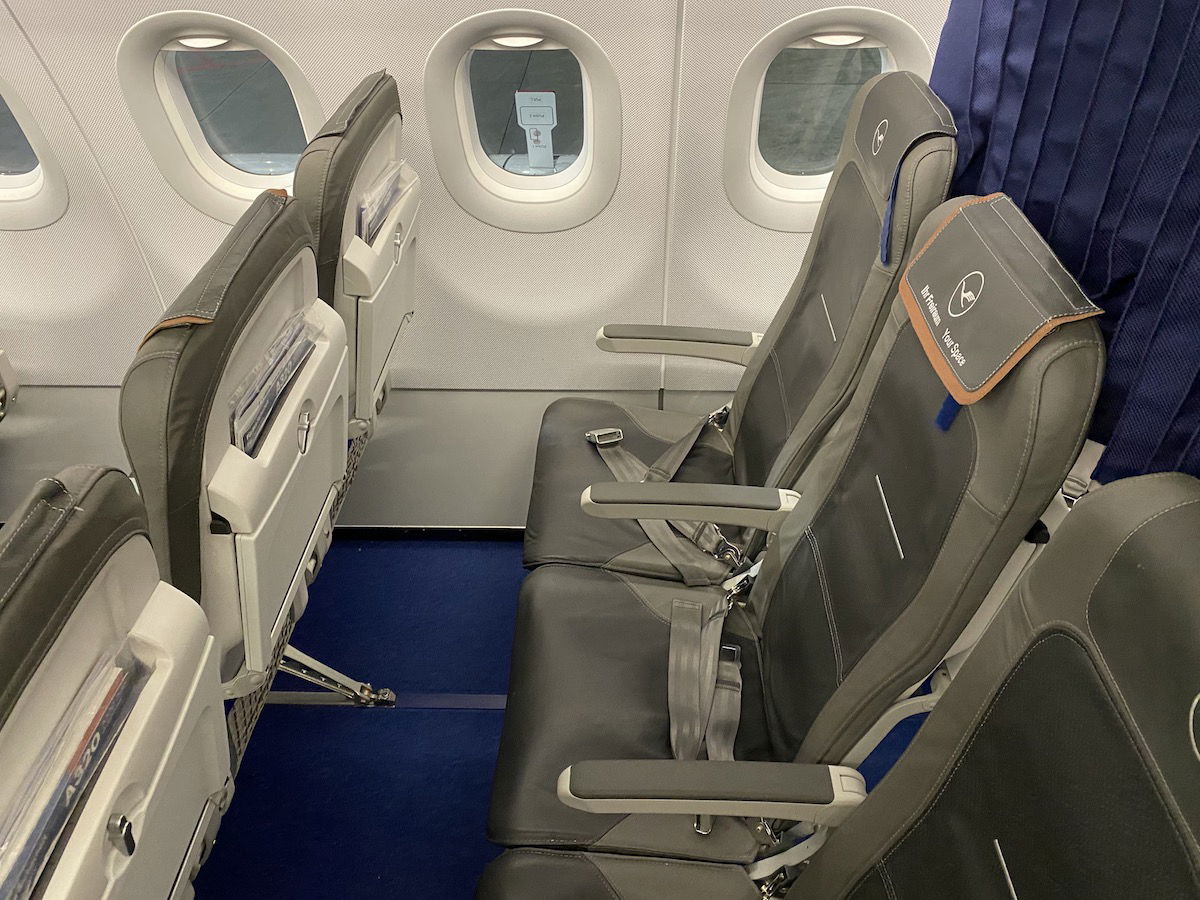 Lufthansa A320neo business class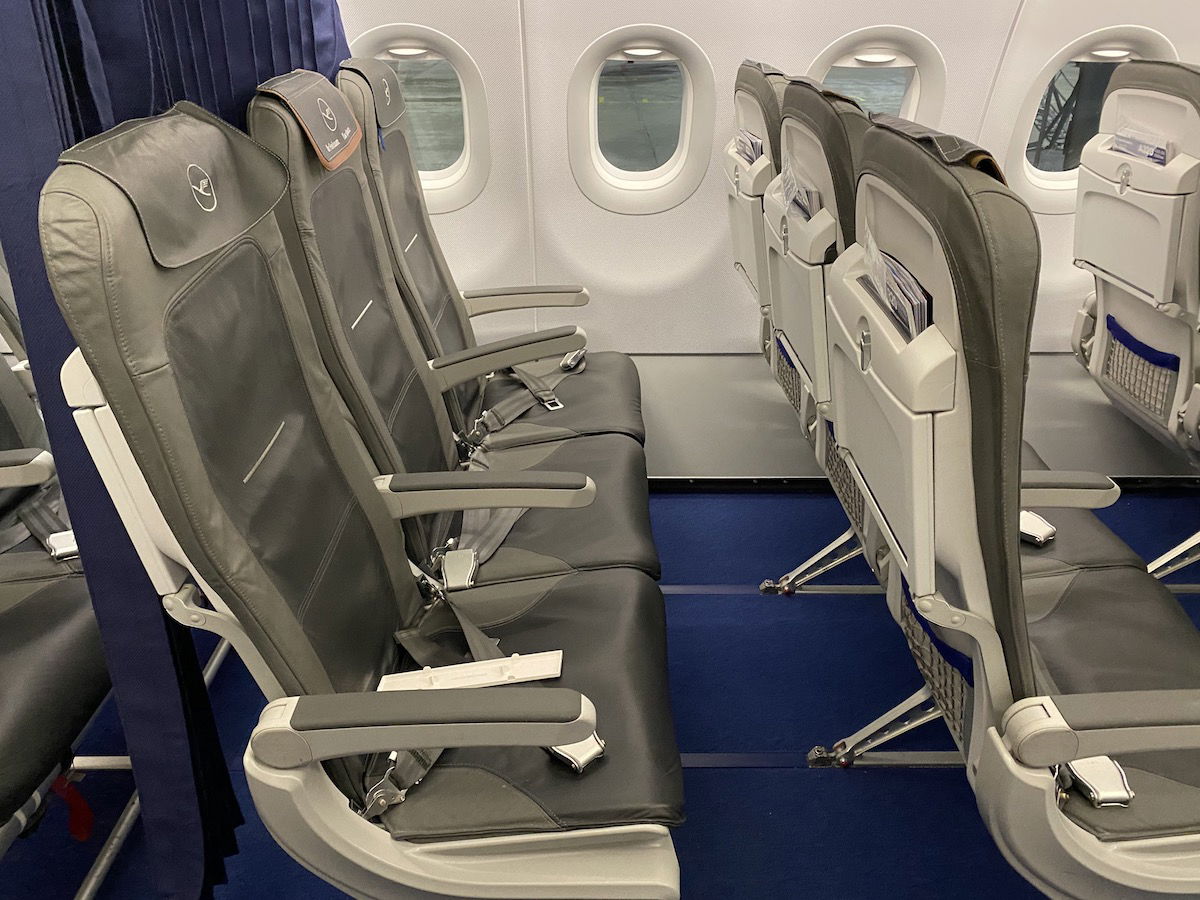 Lufthansa A320neo business class
And yes, I don't blame people who say intra-Europe business class isn't worth it, when you compare economy and business. 😉
Lufthansa A320neo economy vs. business class
Even though this was a new A320neo, Lufthansa still hasn't tried to do anything to update these planes. For example, there were no power ports, which even TAP Air Portugal is installing on their planes.
Furthermore, there was no Wi-Fi, which was a bit annoying. None of Lufthansa's A320neos have Wi-Fi, and the reason is oh-so-reflective of the state of the airline industry. Lufthansa has crammed 180 seats on these planes, and the Wi-Fi radome would be near the tail of the plane. The plane would be too tail heavy if they installed it on a configuration this dense, so they're working on another solution.
So the plane has no Wi-Fi because the seating configuration is too dense… 2020, what a time to be alive!
The Lufthansa soft-product is also lacking — there are no pillows & blankets without asking, no pre-departure drinks, no anything.
A snack was served after takeoff. Among European carriers, I find that Lufthansa has some of the most lackluster short haul business class catering. This is an area where British Airways has been improving, for example, while Lufthansa consistently serves largely unidentifiable mush.
I really wish they'd provide a little piece of paper describing what everything is, because I'm left scratching my head most of the time (and the crew rarely knows either). In fairness, this was one of the less confusing meals, at least.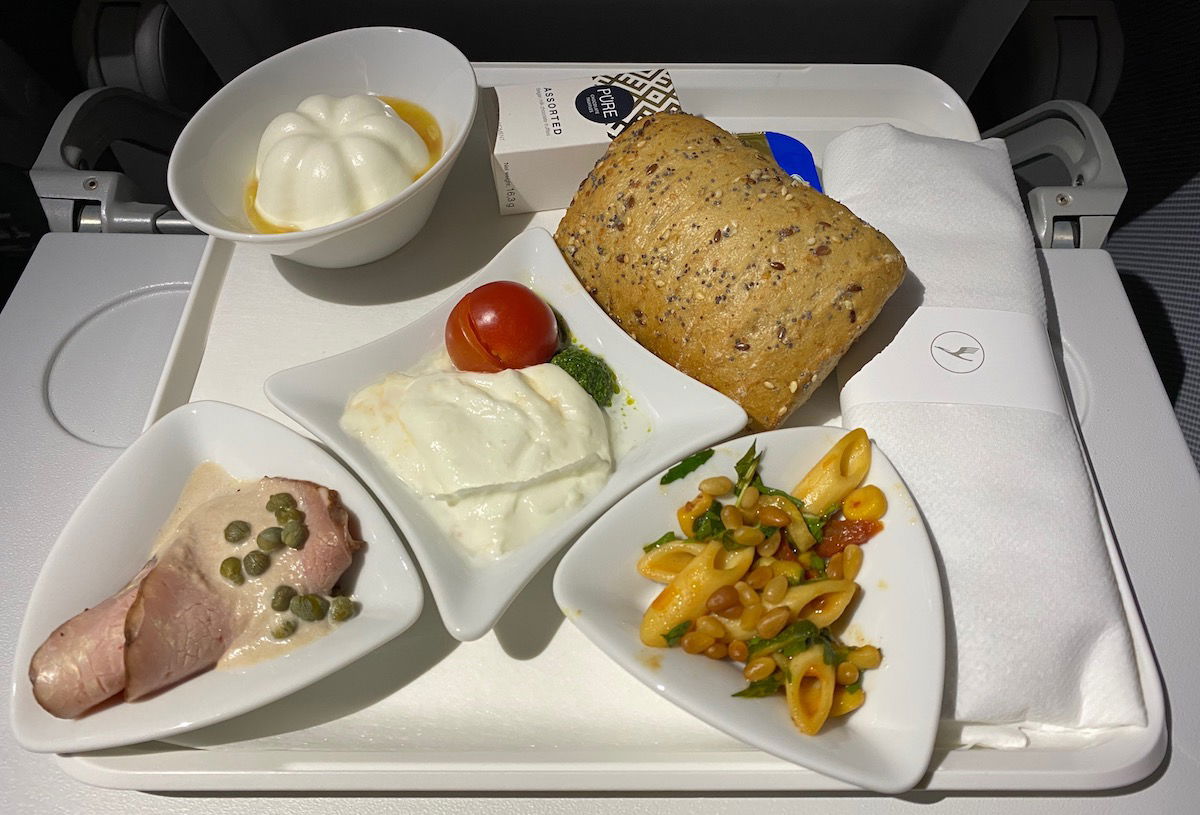 Lufthansa business class snack
Also, personally I feel like on a nearly two hour dinnertime flight they could serve a more substantial snack…
Otherwise the highlight of the flight was the incredible views on approach to London. It's almost as if they gave us an aerial tour of the city. The views were probably the best I've ever had on approach to Heathrow.
While there are many things I love about the iPhone 11 Pro camera, the quality of nighttime pictures out of plane windows isn't one of them.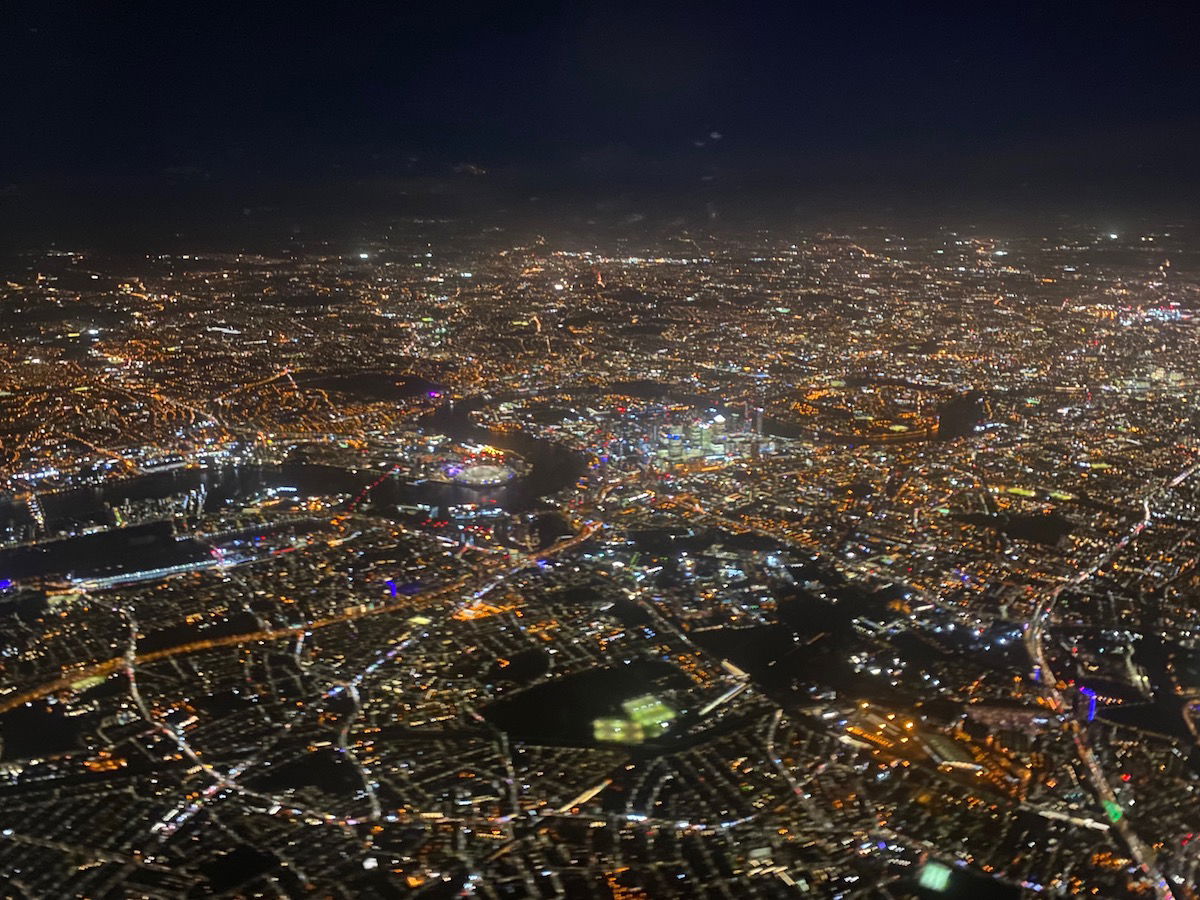 View approaching London
We arrived at Heathrow more or less on-time, and I was looking forward to a good night of sleep.
Lufthansa A320neo Business Class Bottom Line
This was a standard Lufthansa intra-Europe flight. The fact that intra-Europe business class is kind of not great didn't come as a surprise. What did surprise me was that the A320neo didn't have Wi-Fi, which is an area where I thought Lufthansa was making good progress.
Also, I do wish Lufthansa would try a bit harder to install power ports on their short haul planes. Even British Airways has made good progress in this regard.
You know times have changed when I'm repeatedly pointing to British Airways in reference to how to do things…
If you've flown Lufthansa's intra-Europe business class, what was your experience like?