In the interest of full disclosure, OMAAT earns a referral bonus for anyone that's approved through some of the below links. These are the best publicly available offers (terms apply) that we have found for each product or service. Opinions expressed here are the author's alone, not those of the bank, credit card issuer, airline, hotel chain, or product manufacturer/service provider, and have not been reviewed, approved or otherwise endorsed by any of these entities. Please check out
our advertiser policy
for further details about our partners, and thanks for your support!
Link: Apply now for the Aeroplan® Credit Card
The Aeroplan® Credit Card is one of the most compelling co-branded airline credit cards out there. I'm a huge fan of the Air Canada Aeroplan program — even if you have no connection to Air Canada or Aeroplan, the program is fantastic for partner redemptions, and this card is worth being aware of.
We've just seen a great new bonus introduced on the card, so in this post I wanted to take an updated, in-depth look at this card.
Aeroplan Credit Card up to 100K points welcome bonus
The Aeroplan Credit Card has a huge two-part welcome bonus of up to 100,000 Aeroplan bonus points, broken down as follows:
Earn 75,000 points after spending $4,000 within the first three months
Earn 25,000 points after spending a total of $20,000 within the first 12 months
This is an incredibly lucrative bonus. The 75,000 points for spending $4,000 is great in and of itself, and if you're a big spender, it can be worth putting an extra $16,000 of spending on the card over a year to unlock a further 25,000 bonus points.
Personally I value Aeroplan points at 1.5 cents each, so to me, that bonus is worth $1,500, which is excellent. However, even if you have a different valuation of these points than I can, you can at least use the "Pay Yourself Back" feature to redeem these points for 1.25 cents each toward a travel purchase, whether it's a flight, hotel, or rental car. Getting a minimum of $1,250 in value with a welcome offer is quite nice.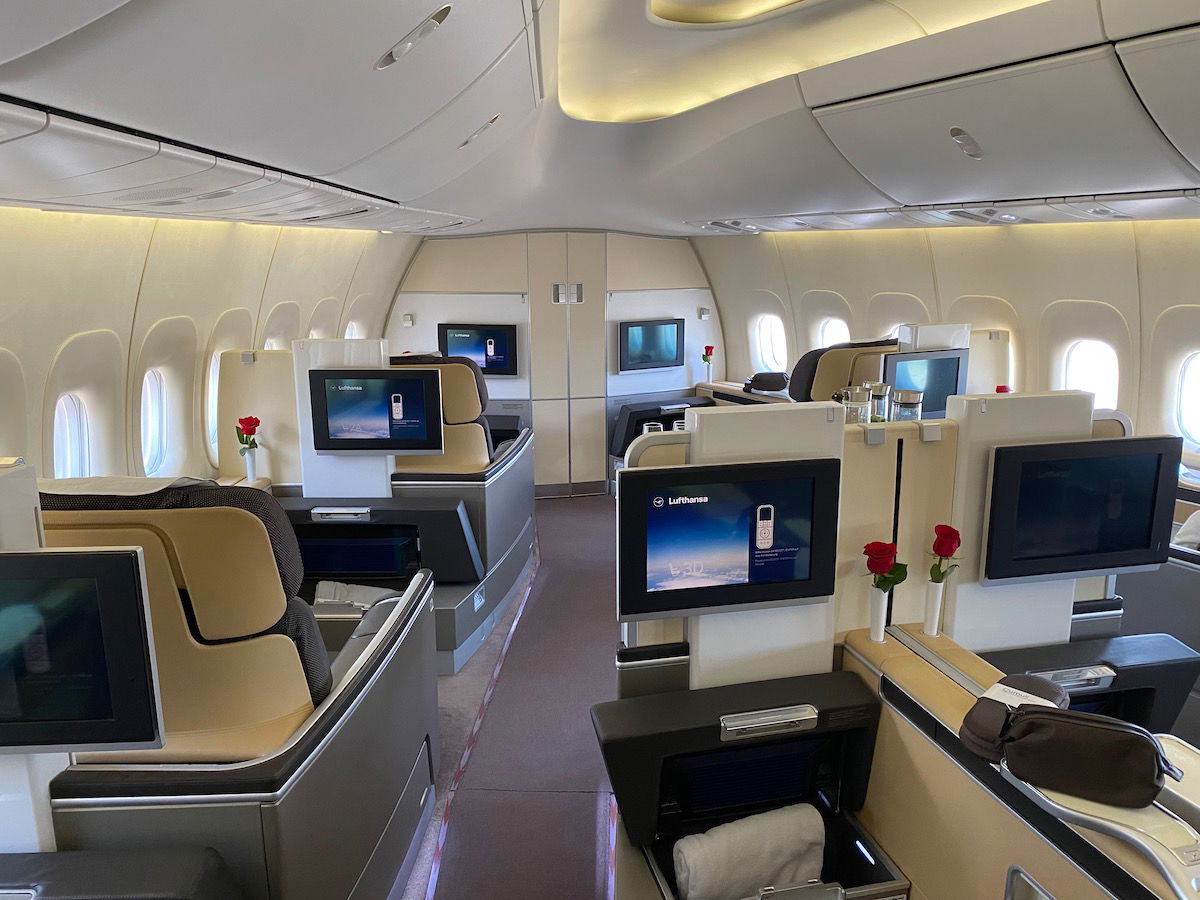 Application rules & restrictions
The Aeroplan Credit Card is issued by Chase, and has pretty standard application restrictions:
Chase's normal credit card application rules apply, including the 5/24 rule
You're eligible for the bonus on this card as long as you don't currently have this card, and haven't received a bonus on this card in the past; in other words, eligibility is unrelated to having received a bonus on any other Chase card
Aeroplan Credit Card annual fee
The Aeroplan Credit Card has a $95 annual fee, which is pretty standard for a mid-range airline credit card. There's no cost to add authorized users to the card, and their spending will count toward your points balance and any spending thresholds.
Aeroplan Credit Card rewards structure
The Aeroplan Credit Card probably has the most generous and innovative rewards structure of any co-branded airline credit card. What I love is the number of different ways cardmembers can be rewarded, from bonuses for specific spending categories, to bonus points for reaching certain thresholds, to further bonuses for big spenders.
Let's go over the details of that, though let me mention upfront that the card has no foreign transaction fees, so it's a great card to use globally.
3x Aeroplan points on dining, grocery stores, and flights
The Aeroplan Credit Card offers up to 3x Aeroplan points on purchases, which is extremely rewarding:
Those are some excellent bonus categories. For what it's worth, the card offers 1x Aeroplan points on all other purchases, so there are better cards for everyday spending.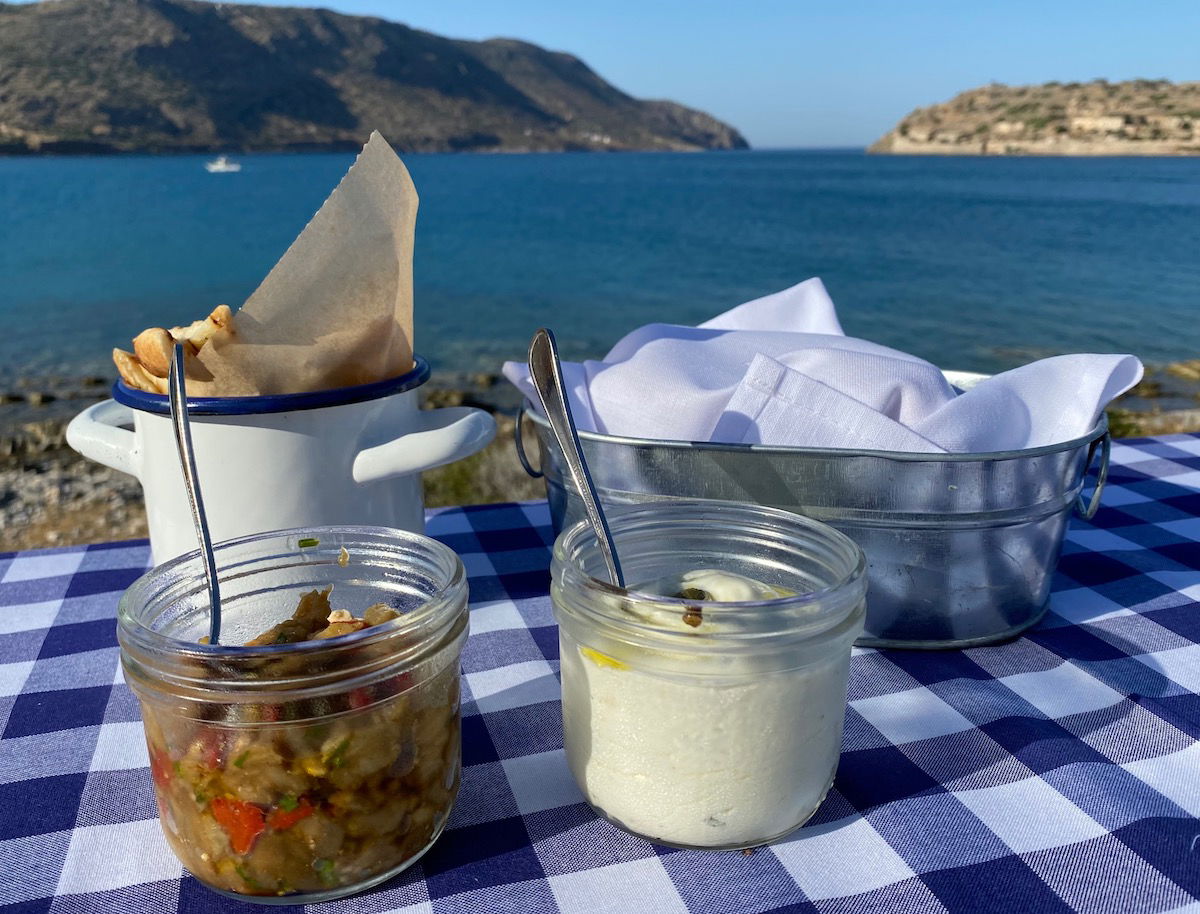 Up to 1,500 bonus Aeroplan points per month
Not only does the Aeroplan Credit Card have useful bonus categories, but the card also offers 500 bonus points for every $2,000 spent in a calendar month, up to a maximum of 1,500 Aeroplan bonus points per month (which you'd earn after $6,000 worth of spending).
In other words, if you theoretically spent $2,000 per month in a category eligible to earn 3x points, you'd earn a total of 6,500 points, or 3.25x Aeroplan points per dollar spent.
Priority reward vouchers with spending
In addition to 3x points bonus categories and monthly spending bonuses, the Aeroplan Credit Card also offers the ability to earn priority reward vouchers. Each can be used to get 50% off an eligible Aeroplan award ticket, and is valid for travel on Air Canada or a partner airline.
You earn these vouchers at the following four annual spending thresholds:
$100,000
$250,000
$500,000
$750,000
These can each be used in the same way, and the value depends on your status:
Aeroplan Elite 25K and Elite 35K members can only use these for economy awards wholly within the United States and Canada
Aeroplan Elite 50K members can use these for economy and premium economy awards within North America
Aeroplan Elite 75K members can use these for economy and premium economy awards worldwide
Aeroplan Super Elite members can use these for economy, premium economy, or business class awards worldwide
As you can tell, the value here will depend on your status and travel patterns, but there's potentially quite a bit of value to be had.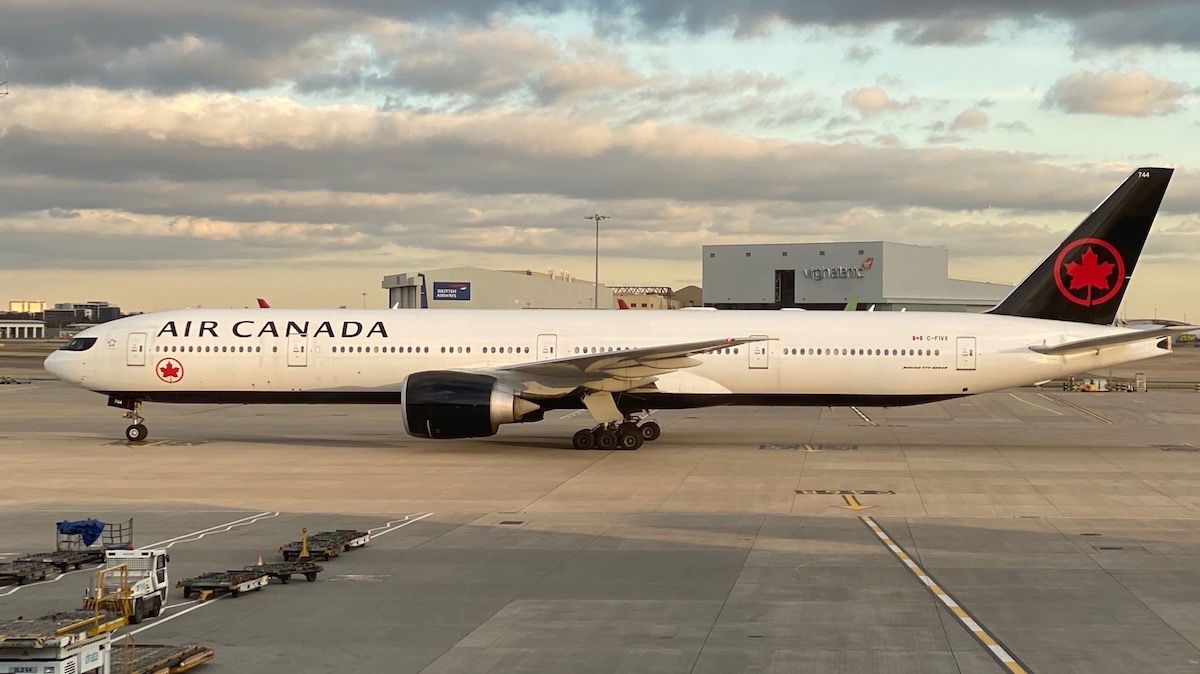 The ultimate million dollar companion certificate
While this is something that most people won't be able to achieve, I love the concept behind this, and for some it might just be the best deal in travel. The Aeroplan Credit Card offers what I'd consider to be the world's most valuable companion certificate, for those who spend a million dollars per year on the card.
If you reach that threshold, you'll receive an award redemption companion voucher that's valid globally:
You can take a companion with you on Air Canada or any partner airline in any class an unlimited number of times, and 100% of the points redeemed for them will be reimbursed
This is valid for the year in which it's earned, plus the following calendar year
You have to designate a single companion, as the benefit can only be applied to one person
We've never seen a credit card offer a perk quite this valuable before. Obviously, the spending requirement is massive here, and this would only make sense if you were planning a lot of travel in a particular year. For a certain type of consumer, this is an incredible opportunity.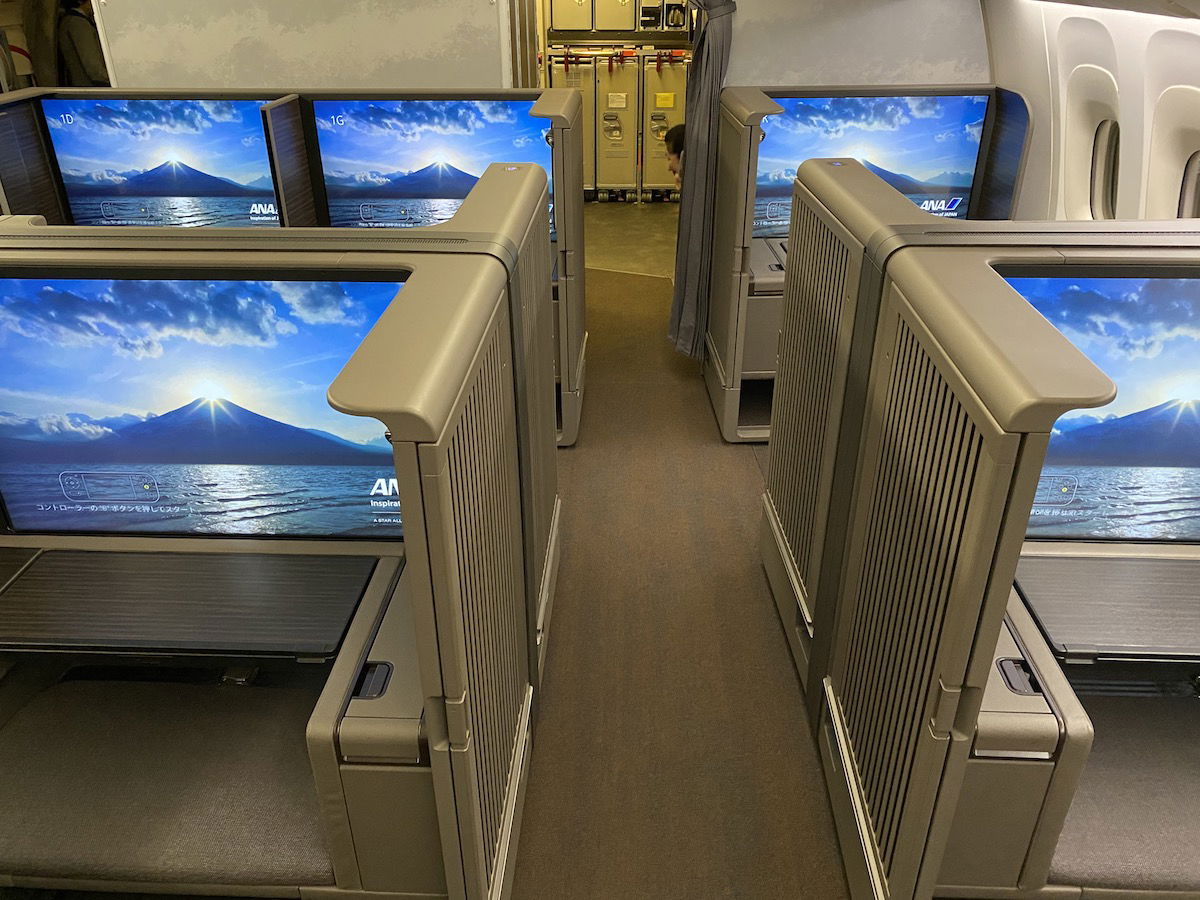 Aeroplan Credit Card elite status
The Aeroplan Credit Card gives cardmembers plenty of opportunities to earn elite status with Air Canada Aeroplan. You get some status outright just for being a new cardmember, and you can maintain and earn further status with spending.
Aeroplan Elite 25K status for new cardmembers
Those who are approved for the Aeroplan Credit Card receive Aeroplan Elite 25K status. This is valid for the calendar year in which they open the card, plus the entire following calendar year. In other words, if you applied in 2023, the status would be valid through the end of 2024.
Aeroplan Elite 25K is Air Canada's entry level status, and includes travel perks with Air Canada, like priority check-in, priority boarding, eUpgrades, and a lot more. On top of that, it offers Star Alliance Silver status.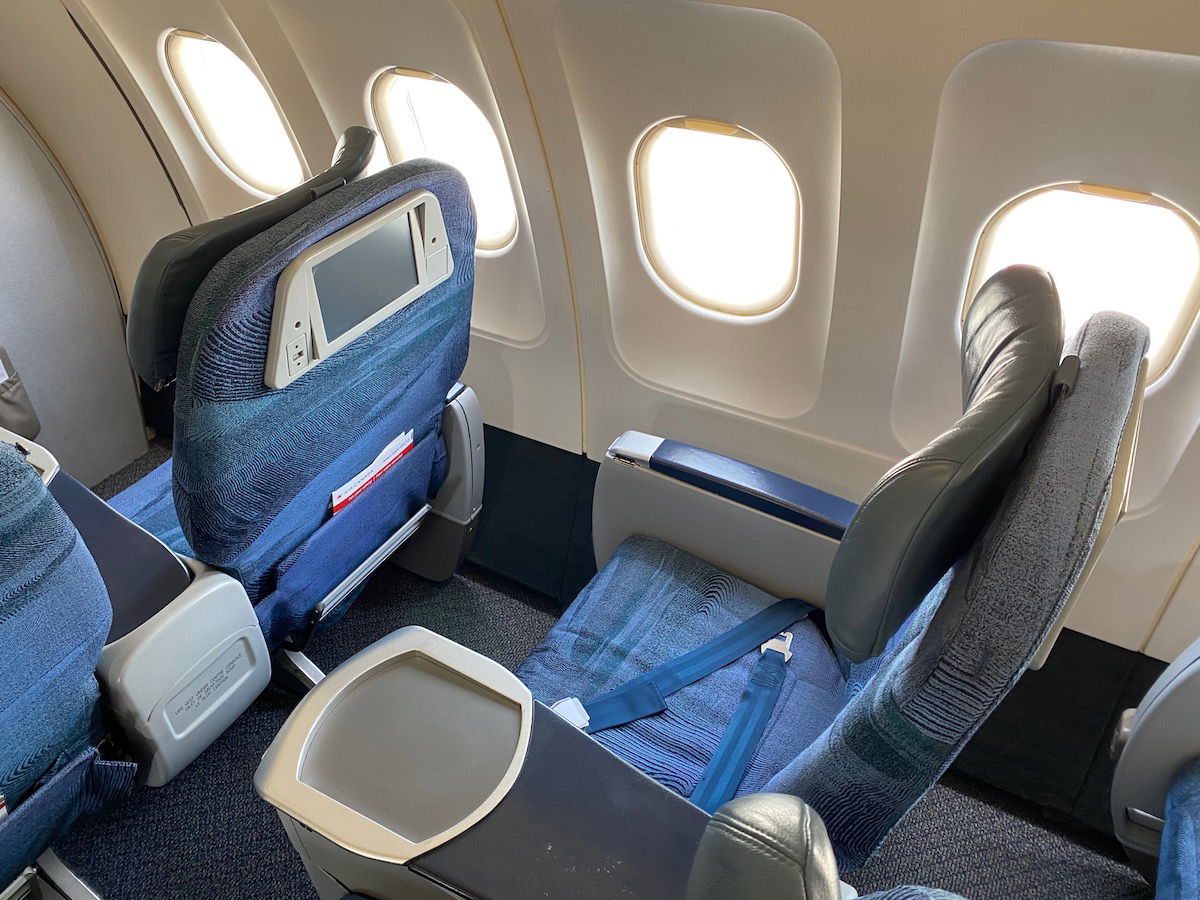 Maintain Aeroplan Elite 25K status with $15K spending
While you can earn Aeroplan Elite 25K status when you first get the card, you can maintain it in the long-run with spending. Specifically, those with the Aeroplan Credit Card can maintain Aeroplan Elite 25K status by spending $15,000 on the card in a calendar year.
Whether or not that's worth it really depends on how much you fly Air Canada, and what the opportunity cost of your credit card spending is.
Get a one-tier status upgrade with $50K spending
Those with the Aeroplan Credit Card can get a one-tier status upgrade when they spend $50,000 on the card in a calendar year. If you'd ordinarily otherwise receive Aeroplan Elite 25K status, this means that your status could be upgraded to Aeroplan Elite 35K status.
If you ask me, the value here is really for someone who is actually loyal to Air Canada. For example, if you'd otherwise earn Aeroplan Elite 75K status through flying, spending $50,000 on the card could earn you Aeroplan Super Elite, which is arguably one of the most valuable published elite tiers out there.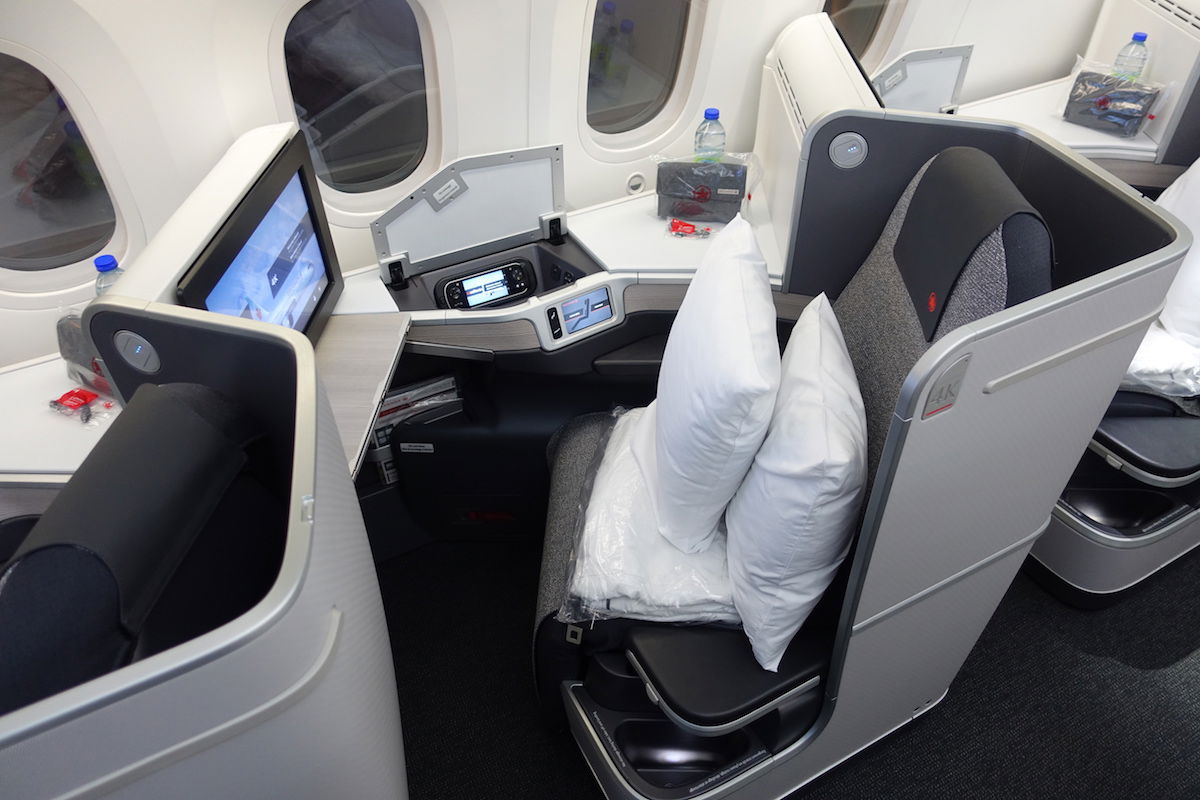 Aeroplan Credit Card perks & benefits
The Aeroplan Credit Card offers a variety of valuable perks & benefits, beyond the elite status perks covered above. Some of these benefits are offered just for being a cardmember, while others can be earned with spending. Let's go over those.
First checked bag free on Air Canada
The Aeroplan Credit Card offers a free first checked bag on Air Canada flights for the primary cardmember and up to eight others traveling on the same itinerary. This applies to itineraries with Air Canada, Air Canada Rouge, or Air Canada Express. The value of that could add up pretty quickly. There's no need to actually pay for the ticket with the card, as long as you're the primary cardmember and have your Aeroplan number linked to the reservation.
Global Entry, TSA PreCheck, or NEXUS credit
Once every four years, the Aeroplan Credit Card offers a credit of up to $100 that's valid toward a membership with Global Entry, TSA PreCheck, or NEXUS. These are all programs that can save travelers time at the airport, and potentially even at the border.
I specifically love that the card also offers a NEXUS credit, since that's historically something we haven't seen card issuers offer. NEXUS is arguably the best of the three programs, since it gets you access to Global Entry, TSA PreCheck, and expedited immigration in Canada.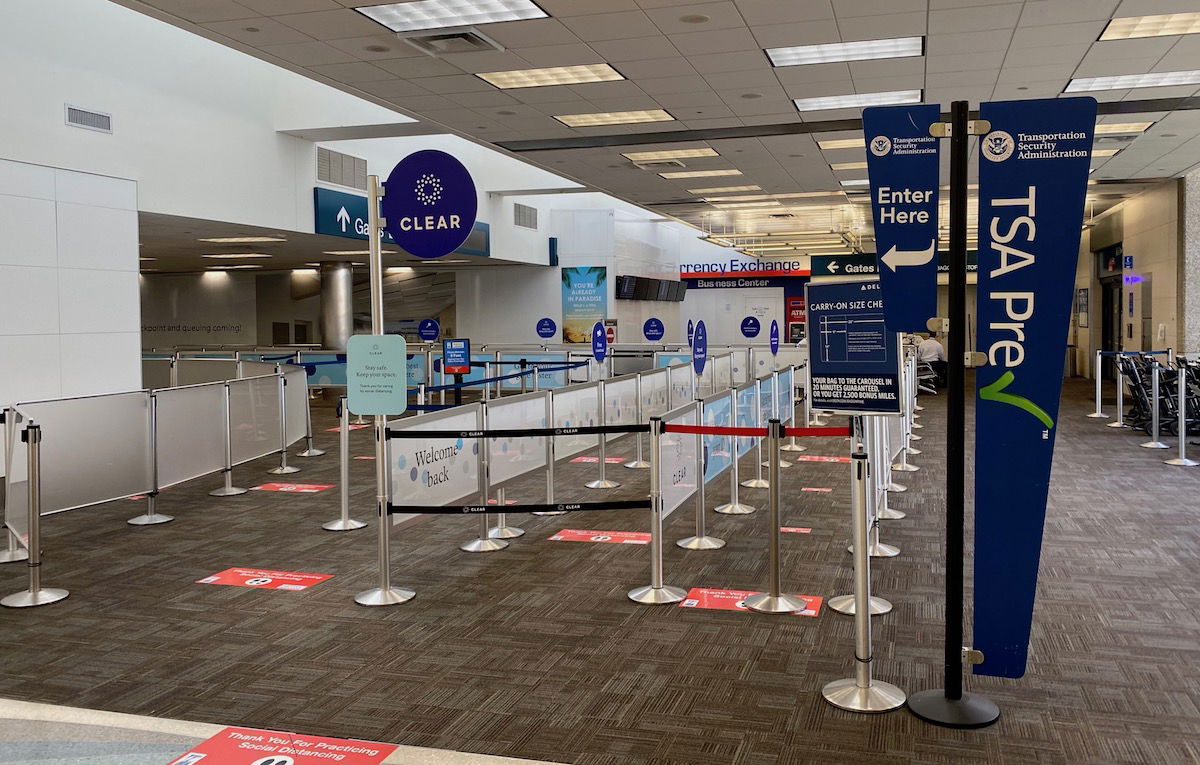 Carbon offset program for Air Canada redemptions
Admittedly this is probably more interesting in theory than in practice, but I still like where Aeroplan is going with this. Those with the Air Canada Aeroplan Card will automatically have carbon offsets purchased for their flights when redeeming Aeroplan points for an Air Canada flight.
World Elite Mastercard perks
The Aeroplan Credit Card is a World Elite Mastercard, which comes with certain perks, including with Lyft, Door Dash, ShopRunner, and more.
Valuable travel coverage (flights, rental cars, and more)
While you'll want to consult the cardmember agreement for full details, the Aeroplan Credit Card offers a variety of travel protection when paying with the card, including the following:
Trip cancellation & interruption insurance
Baggage delay insurance
Trip delay reimbursement
Auto rental collision damage waiver
Roadside assistance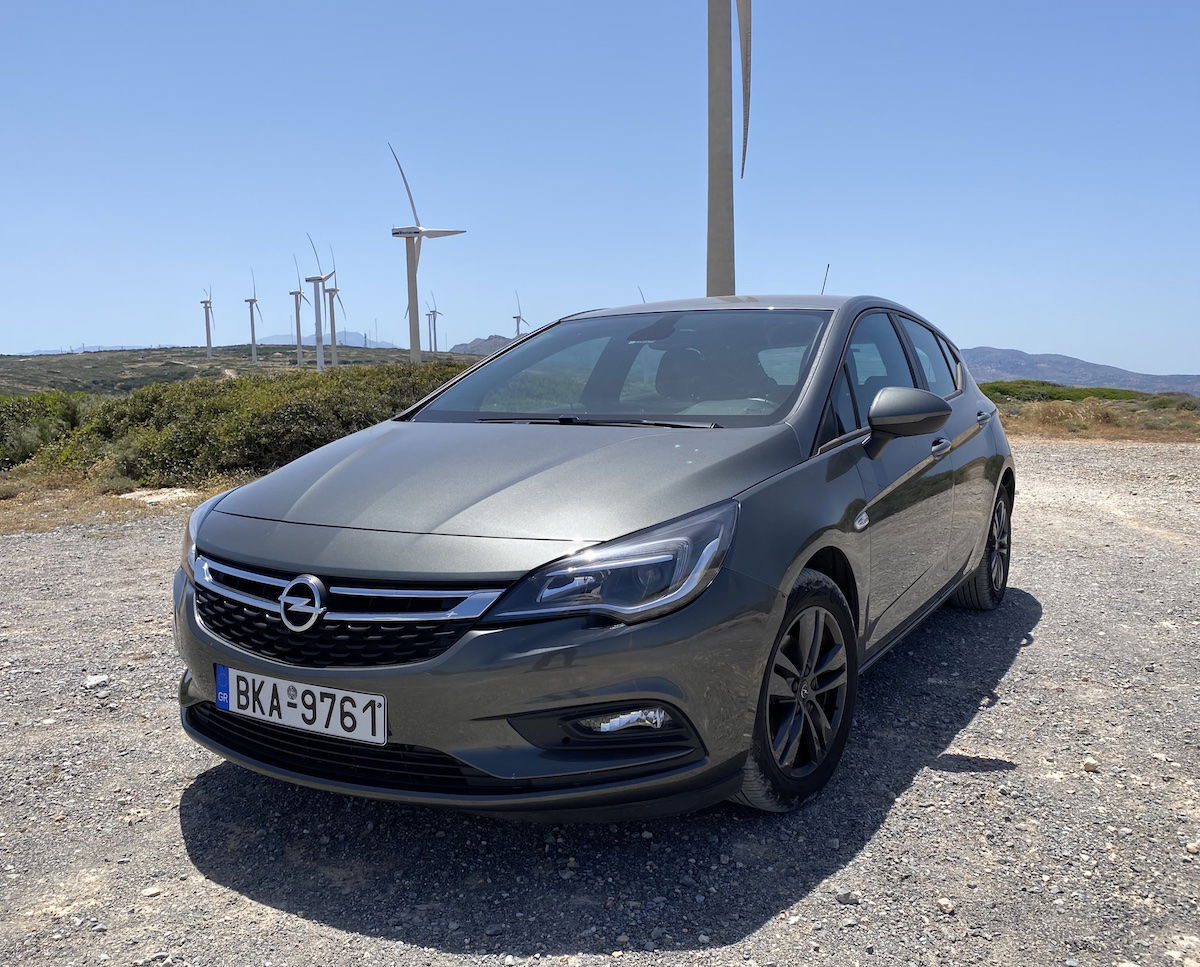 How to redeem Aeroplan points
There's a lot to love about Air Canada Aeroplan points, even if you don't usually fly Air Canada or travel to Canada. Among other things:
Aeroplan has more airline partners than any other airline loyalty program in the world; not only can you book travel on all Star Alliance partners, but you can also redeem on a variety of other partners
Aeroplan lets you add a stopover on a one-way award for just 5,000 points, which is a great way to visit multiple destinations on the same trip
Aeroplan doesn't have fuel surcharges on award redemptions
Aeroplan has reasonable award redemption rates, with a unique zone and distance based award chart
I redeem miles through Aeroplan all the time, and consistently get great value.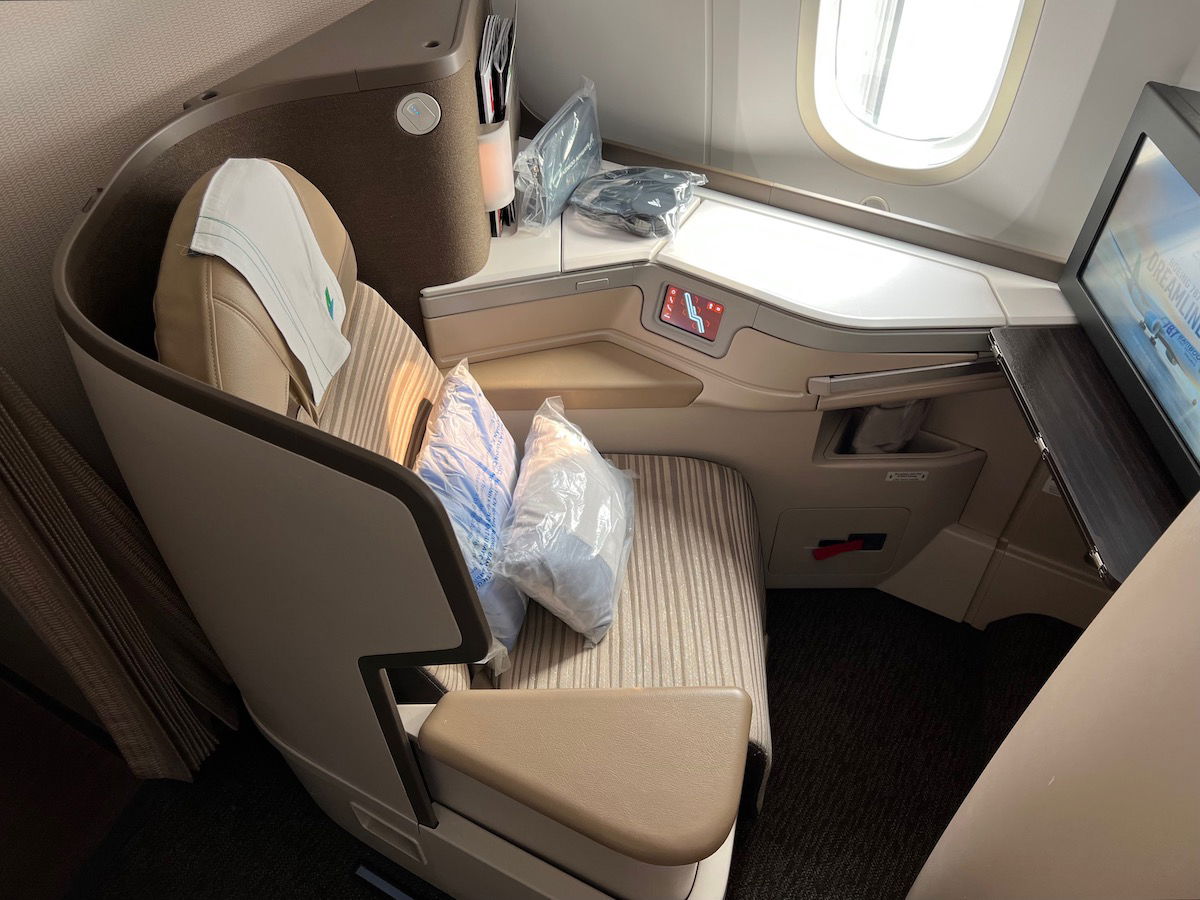 Aeroplan Credit Card "Pay Yourself Back" feature
There's another feature that you'll find on the Aeroplan Credit Card, which isn't available on any other airline card. Specifically, the Aeroplan Credit Card offers a Pay Yourself Back feature, whereby cardmembers can apply their Aeroplan points toward travel purchases on any airline, hotel, or rental car, at the rate of 1.25 cents per point, up to 50,000 points per year (for 2023 there's no cap on how many points can be redeemed this year).
This is an incredibly innovative concept, and something that cardmembers may find to be valuable. So whether you want to redeem your points for a stay at a Four Seasons or a flight on JetBlue, the possibilities are endless. It's also a reason to potentially think of the welcome bonus differently — those 100,000 Aeroplan points could get you $1,250 toward any flight, hotel, or rental car.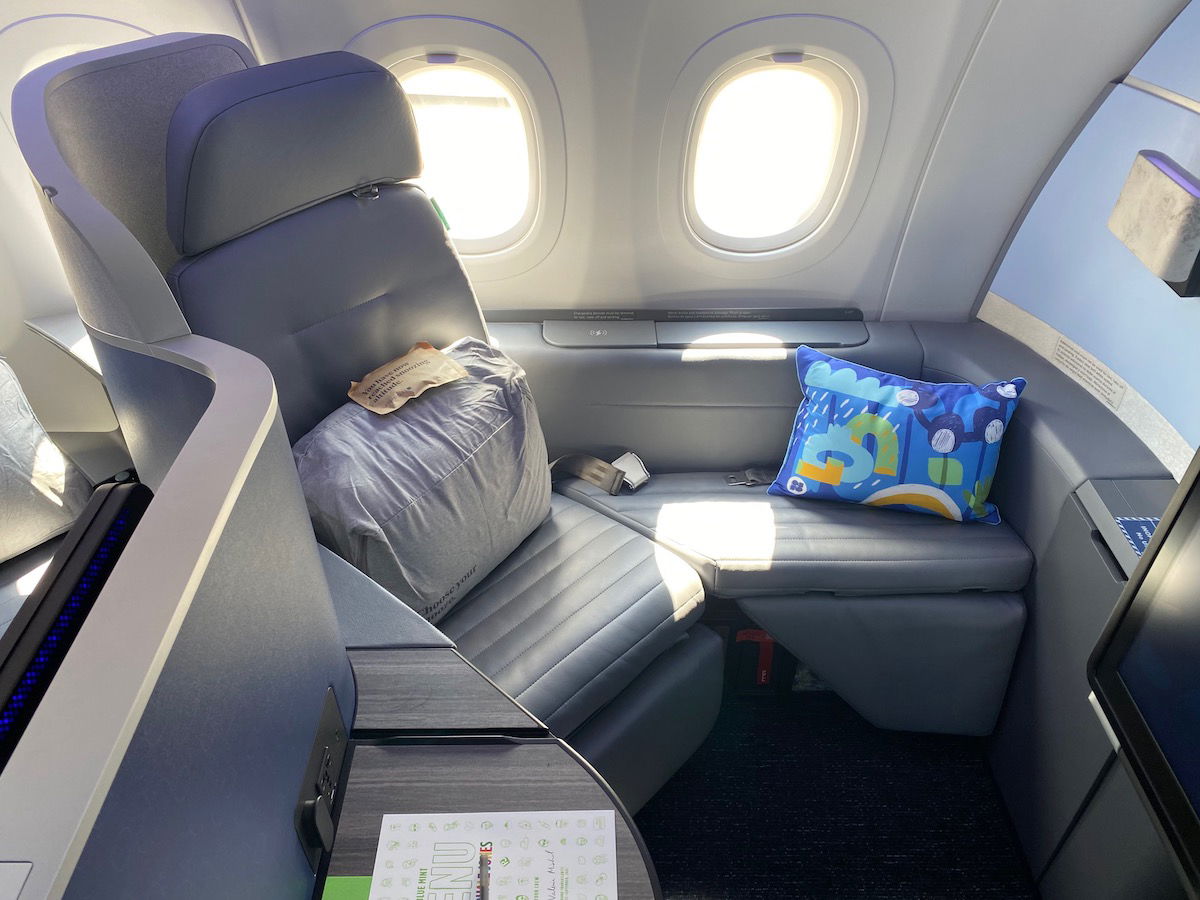 Is the Aeroplan Credit Card worth it?
The Aeroplan Credit Card is an innovative product with a big welcome bonus, great return on spending, and valuable perks. That's just about all that I look for in a credit card.
Airline co-brand credit cards are extremely popular given the allegiance many people have to a particular airline. Admittedly Aeroplan is at a disadvantage in the US market, since not as many people in the US are loyal to Air Canada as they are to American, Delta, or United, for example.
That being said, I think the thoughtful value proposition of this card more than makes up for it. If you like to redeem points for international premium cabin awards, then I totally think it's worth applying for this card. Similarly, the card can be worth it for the Pay Yourself Back feature, whereby you can redeem your Aeroplan points however you'd like toward a travel purchase.
Hopefully most people find value beyond just the bonus, given the excellent rewards structure.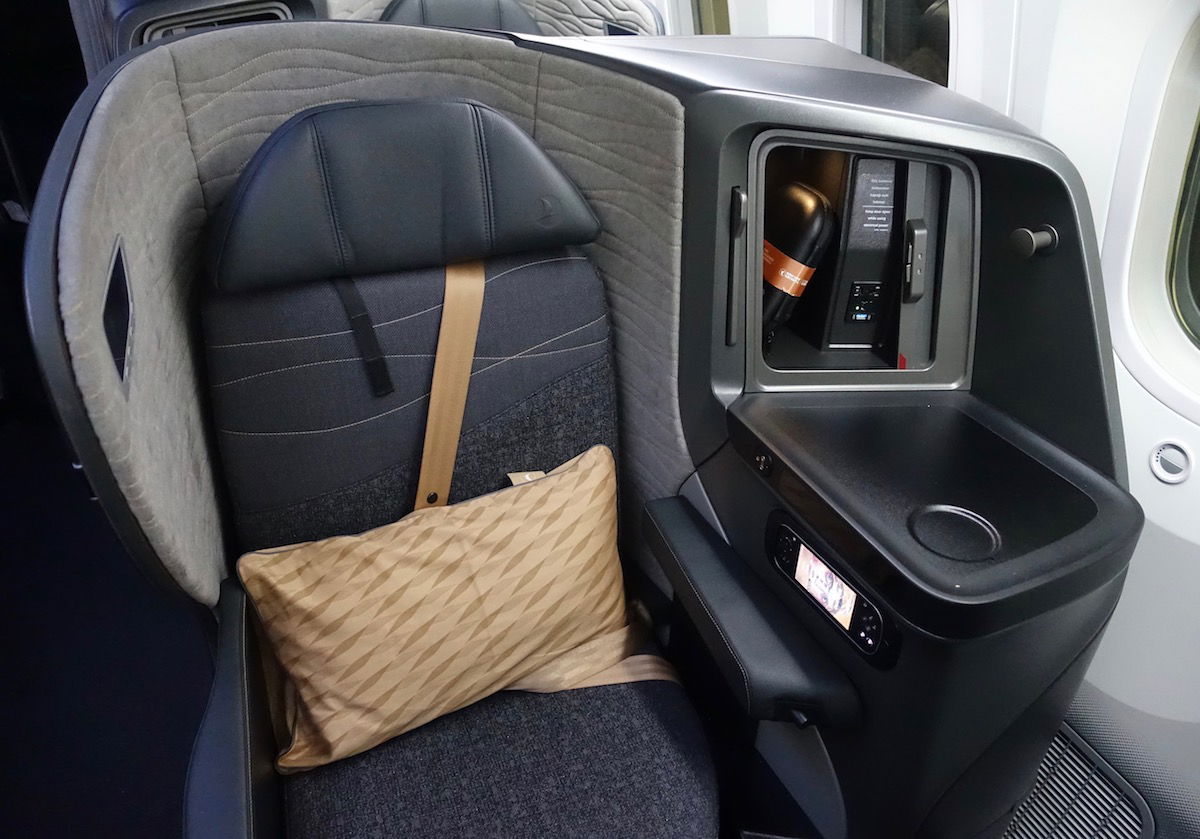 Other ways to earn Aeroplan points
Arguably the biggest challenge with the Aeroplan Credit Card is how easy Aeroplan points are to earn with other cards that provide more flexibility. Aeroplan is transfer partners with several bank currencies, including Amex Membership Rewards, Capital One, and Chase Ultimate Rewards, and all those currencies can be converted at a 1:1 ratio.
That means the points are pretty easy to come by, and in many cases there are compelling value propositions on those cards as well.
Bottom line
The Aeroplan Credit Card is absolutely phenomenal, and easily the most innovative co-branded airline credit card we've ever seen. The card offers a generous welcome bonus, a lucrative rewards structure with a variety of incentives for spending, and comes with great perks, like elite status.
The welcome bonus alone is enough reason to consider this card, but I could see this being a card that's worth spending money on over time. The Aeroplan program is rewarding in general, and that's all the more reason to pick up this card.